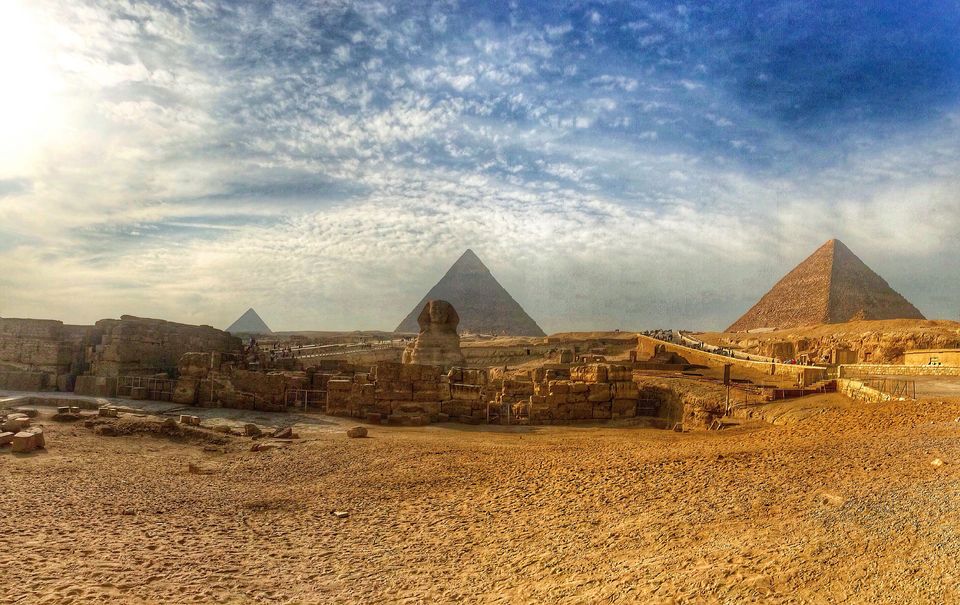 "You're going to Egypt? But isn't it supposed to be unsafe? You sure about this?"
Exaggerated media reports and cautious words of advice were politely ignored as I booked my tickets for a 9 day adventure back in Nov'15. Egypt had been on the very top of my travel bucket list for the longest time. And as luck would have it, my uncle moved to Cairo for work and there opened a window of opportunity I simply couldn't resist.
As an avid student of History back in school, I had been fascinated by the chapters on the world's oldest civilisations (World War history was too depressing, tbh.) And amongst them all, Egypt had always stood out. There was something so enthralling about this ancient country that flourished around the banks of a mighty river. Back in the 5th century, a Greek historian named Herodotus called Egypt the "Gift of the Nile", because in the midst of the vast desert, it supported and allowed life to thrive. I used to pour over page after page detailing the birth of this powerful civilisation, its mythology, the repository of its almost-extra-terrestrial pyramids, temples, monoliths and statues; the power-hungry pharaohs and Gods, and through it all, this undying river and giver of life. Egypt felt familiar yet worlds apart from the Indian history I had grown up with.
Memories of my journey there still give me the shivers, because nowhere else have I felt this overwhelming sense of standing in the present while journeying centuries into the past. Maybe its the child in me who watched The Mummy a thousand times over (and shut her eyes whenever the bugs went under peoples' skins), or the child king Tutankhamun (Hi Tut!) who spoke to me from the pages of a book...my imagination always ran wild when I dreamt of Egypt, and reality proved to be every bit untamed and magnificent, if not more.
Here's a pick of my favourite pictures from the trip to get the first of many posts started (a phone camera was all I had so let's forgive and forget, yeah?) I hope they instil in you the same yearning I've always had for Egypt, give you the confidence to rubbish the negativity around this fascinating country, and inspire you to make your journey into the past.
The Pyramids of Giza
This needs no introduction now, does it? Yes, you've seen the visual a million times. Yes, it's touristy AF. NO, it's not predictable!
The Pyramids of Giza are all about being rendered utterly speechless as you gaze at the architectural marvel and wondering how they were built and carried around and placed so many centuries ago.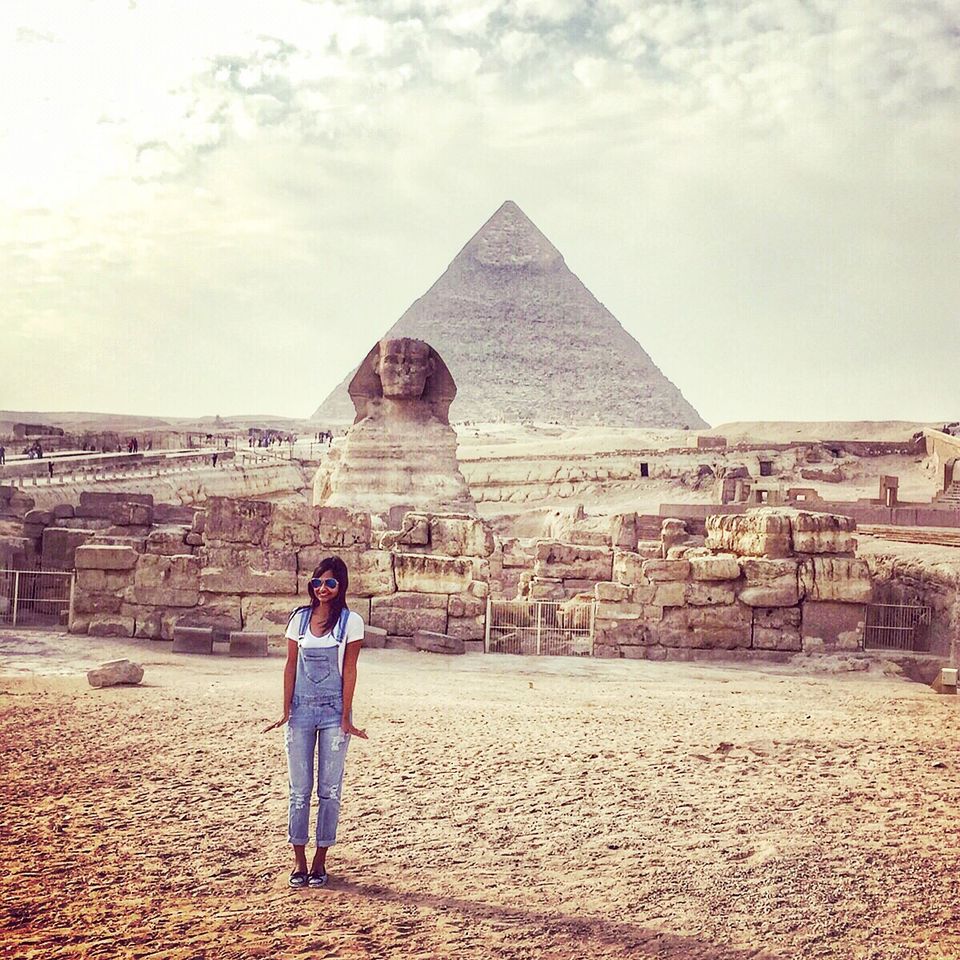 Pro tip: Remember to close your mouth after the jaw drop, have tons of water to battle the dizziness, and just stare at them in silence. Assign the masterpieces to aliens, like I did. It's the only plausible explanation, really.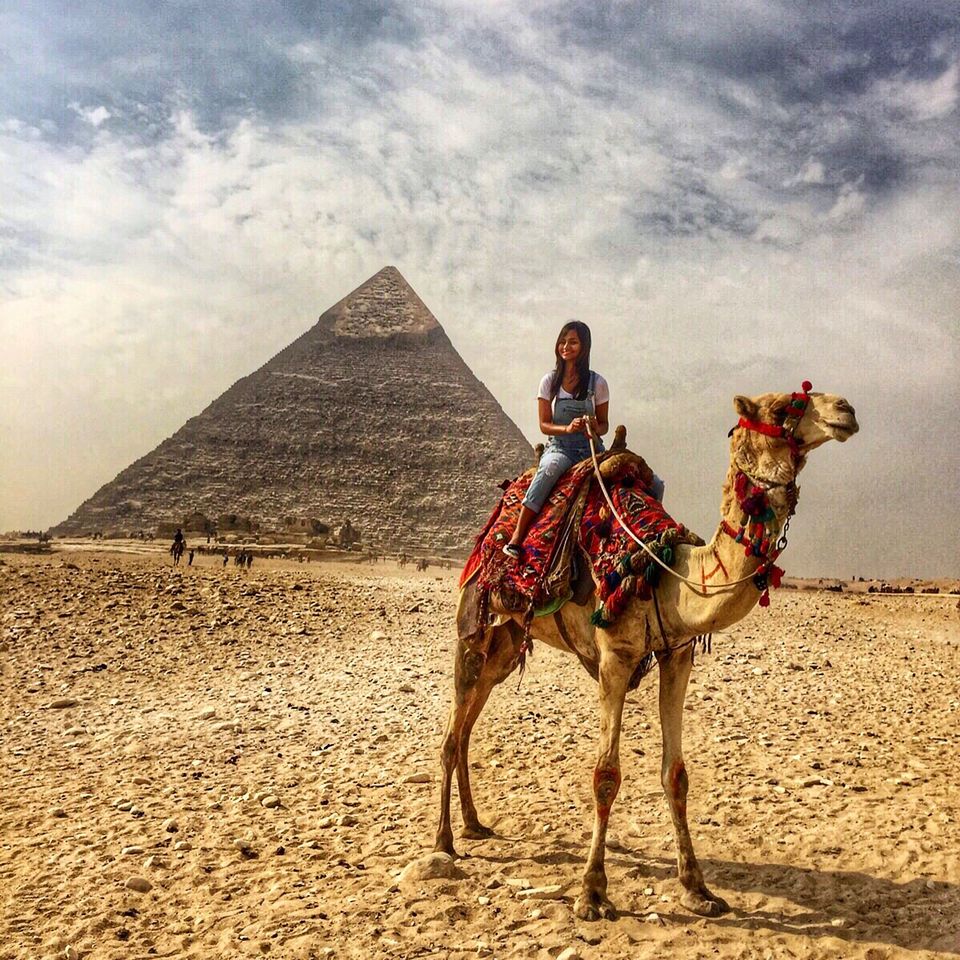 Childhood dream: Check. Even the camel looks happy, perhaps we dreamt of each other? Him of a scrawny kid who'd be paperweight on his back, and me of, well…here's my dream in a picture.

Abu Simbel Temples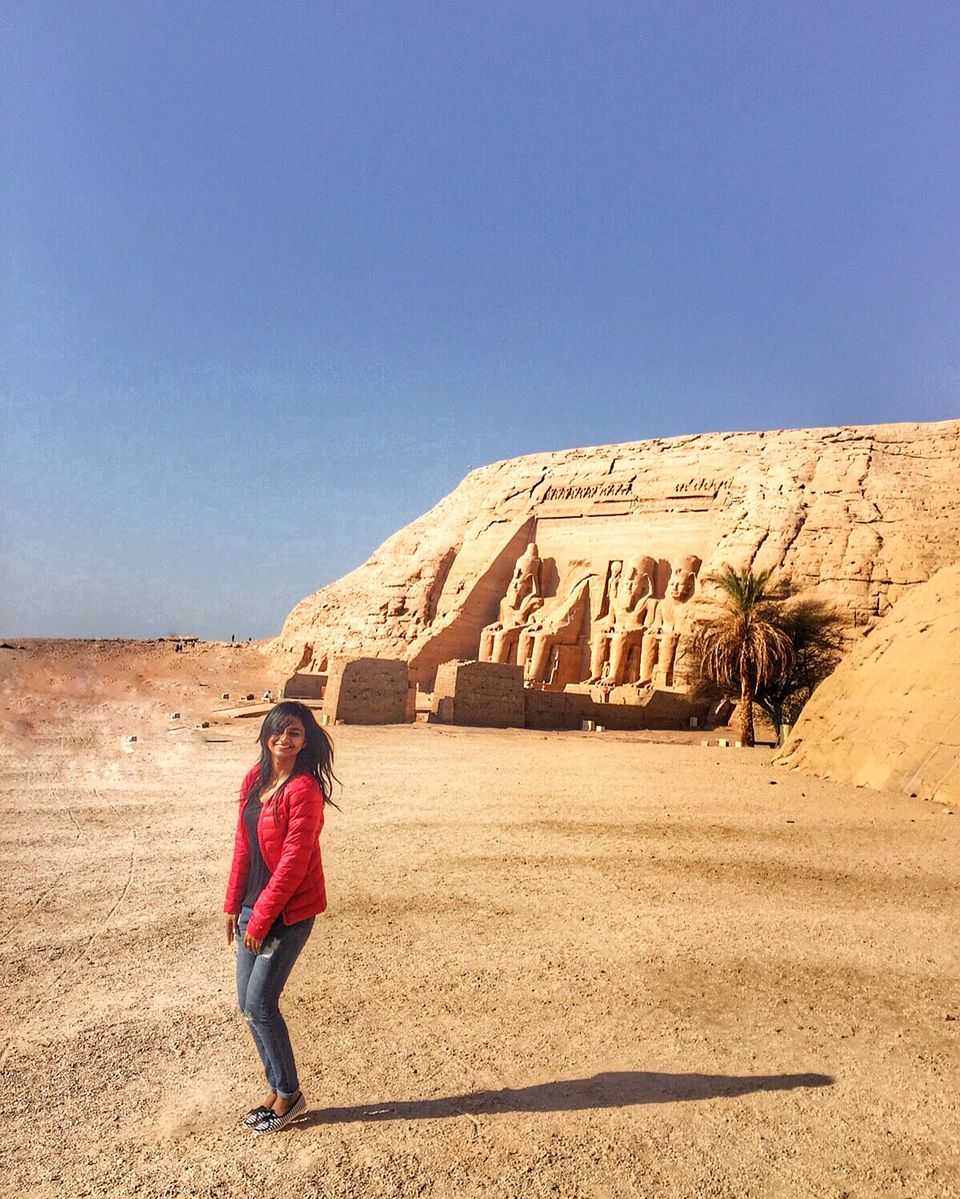 My favourite monument in Egypt! Abu Simbel is believed to have been named after a young local boy who led a Swiss explorer to the buried site in the early 19th century and is only the second instance where a ruler dedicated a temple to his wife (King Ramses II for his beloved wife, Nefertari)
Hot-air ballooning in Luxor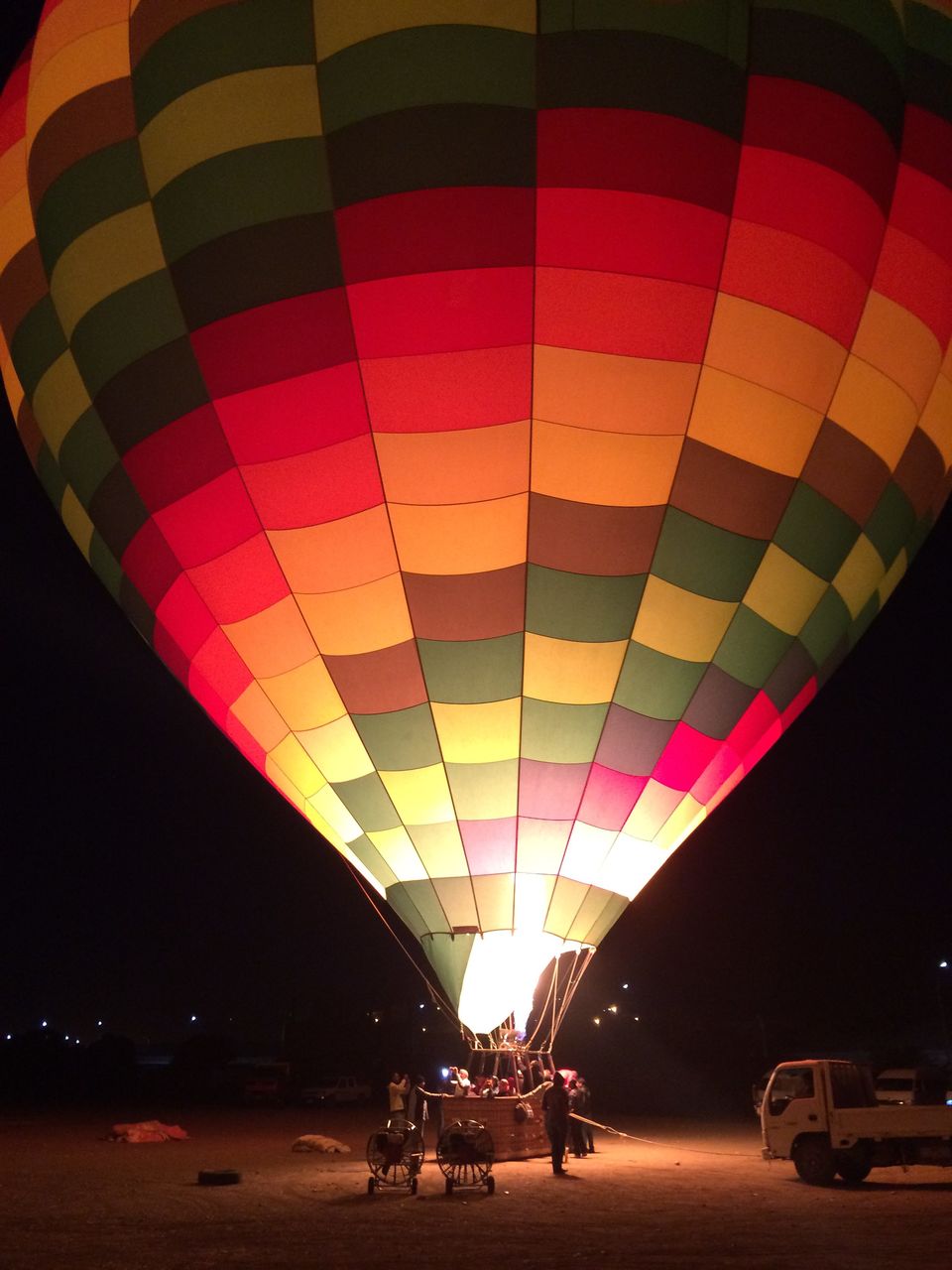 Cheerful 3 am mornings only for the phenomenal hot-air balloon experience in Luxor. Gliding over the ancient Valley of the Kings as dawn breaks over the ruins- a surreal moment I'll never forget!
Khan el-Khalili souk, Cairo.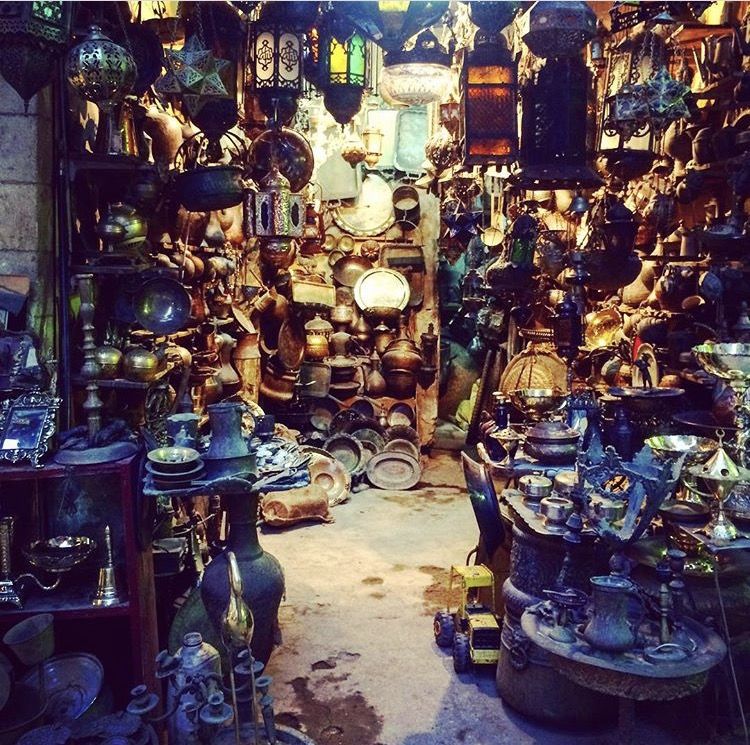 Winding alleys and persistent sellers,
"India? Shahrukh Khan? Amitabh Bachchan?" they scream, these yellers.
From exquisitely carved sheeshas and antique lanterns,
To colourful souvenirs and spices around the many turns.
"50 pounds madam, best rate for beautiful Indian", they say
And drop down to 10 pounds in a flash if you walk on and refuse to pay.
An hour was all I got in this A-maze-ing souk,
Built back in the 14th century, it's got character in its every nook!
Luxor Temple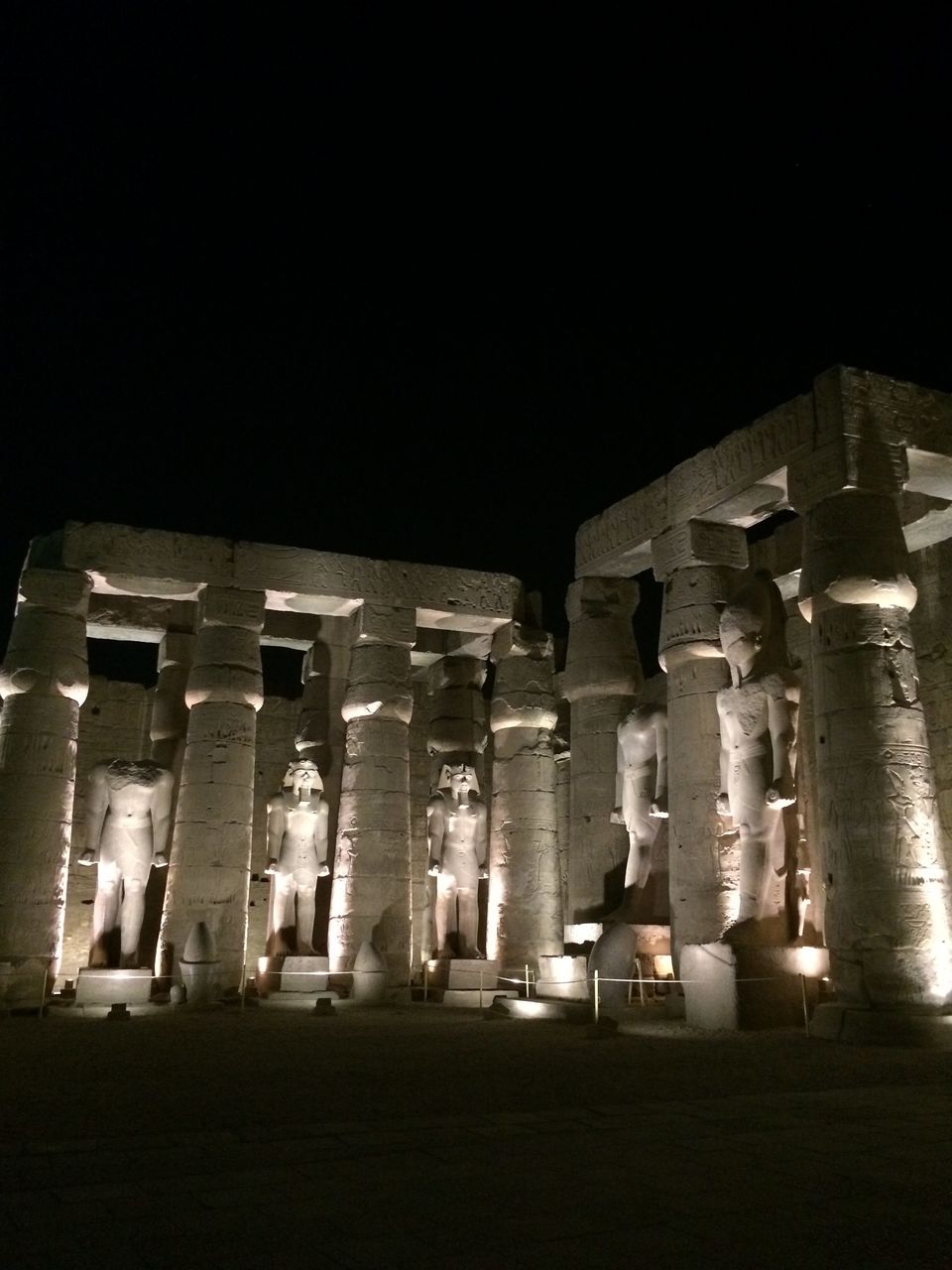 The Court of Rameses II at the Luxor temple. So eerie to stand there with the lights and shadows and gape at these gargantuan columns dedicated by a pharaoh to...himself. Pompous, eh?
Temple of Horus, Edfu.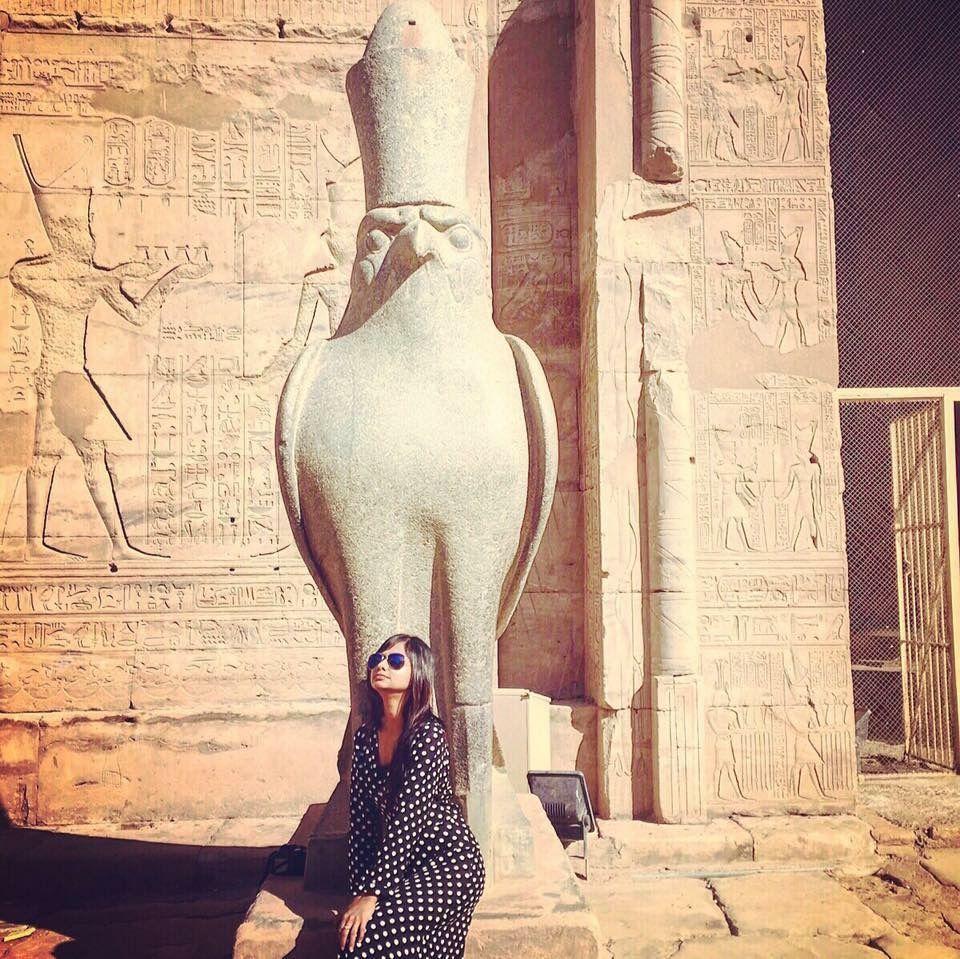 Lord Horus appears to be very displeased with my poor imitation of him.
Temple of Hatshepsut, Valley of the Kings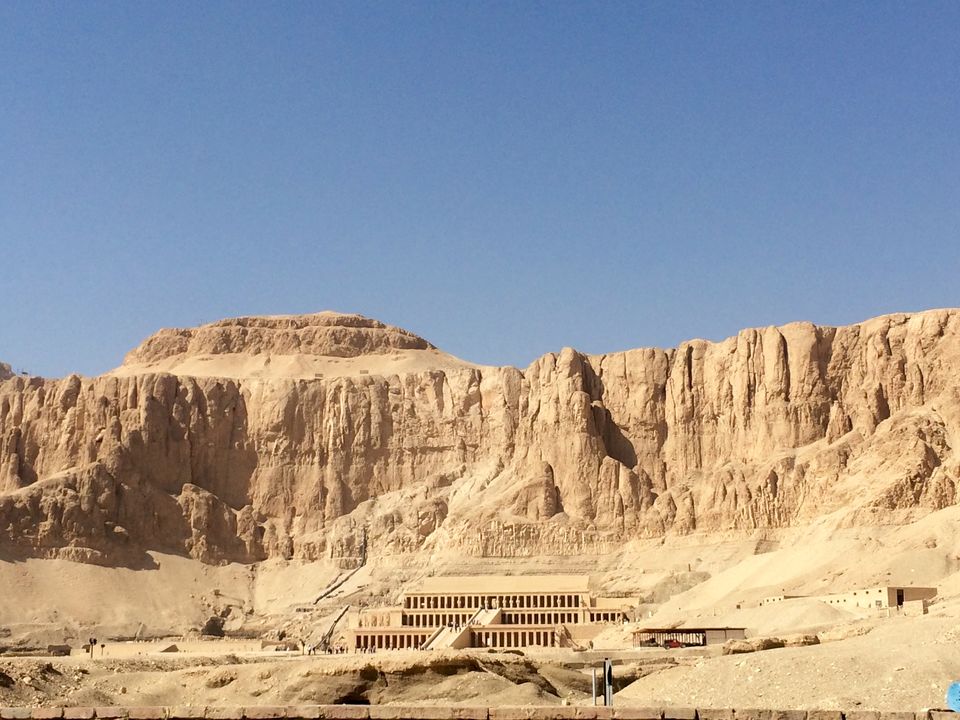 The intriguing Hatshepsut initially ruled as a regent for her stepson Thuthmosis III but promoted herself to a pharaoh and decided not to pass on power to him when he came of age.
After her death, he intentionally damaged the monument by replacing her image with his own and obliterating all references to her.
Loved hearing the story of this staunch feminist who fought so early for equal rights. She certainly didn't go about this the right way, but pretty cool for a revolution, eh?
Cruising the Nile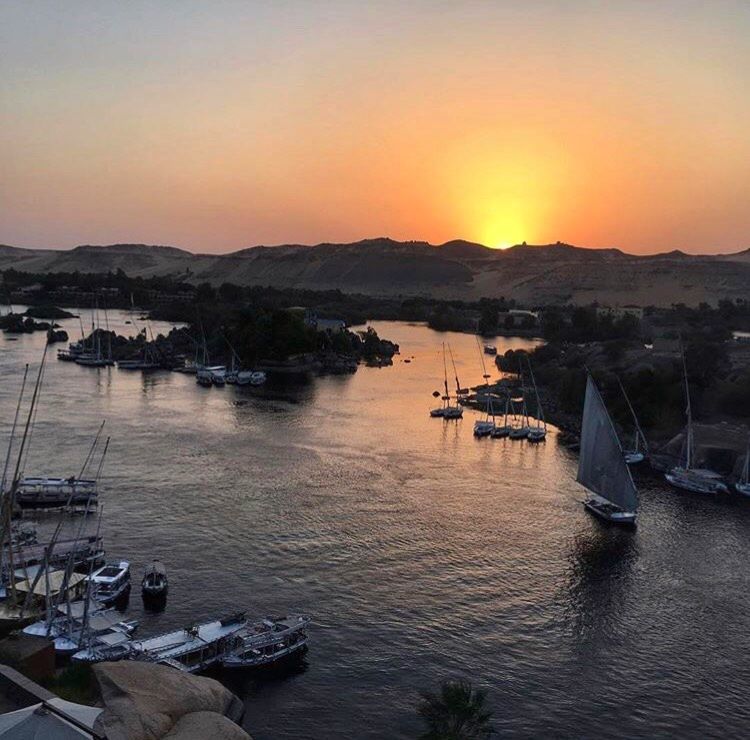 Sunset on the Nile, from the Sofitel Legend Old Cataract Hotel at Aswan. After 4 days on the Nile on a modest ship, this was a magical moment of indulgence. Nothing captures the romance and mystery of the Nile as much as sipping on a cocktail and staring out from the balcony here. Did you know that the Queen of Crime, Agatha Christie, wrote and based a part of her novel Death on the Nile at this very hotel?
And that's a wrap on the highlights from my journey to Egypt! I decided to skip the gorgeous beaches and water sports on this trip, but I'm obviously still head over heels in love with Egypt's ancient vibe and will certainly head back to see more and even relive a lot of the above experiences.
What about you? Has any country ever captured your imagination as much as Egypt did mine? Drop me a comment and let me know if you're planning to go!