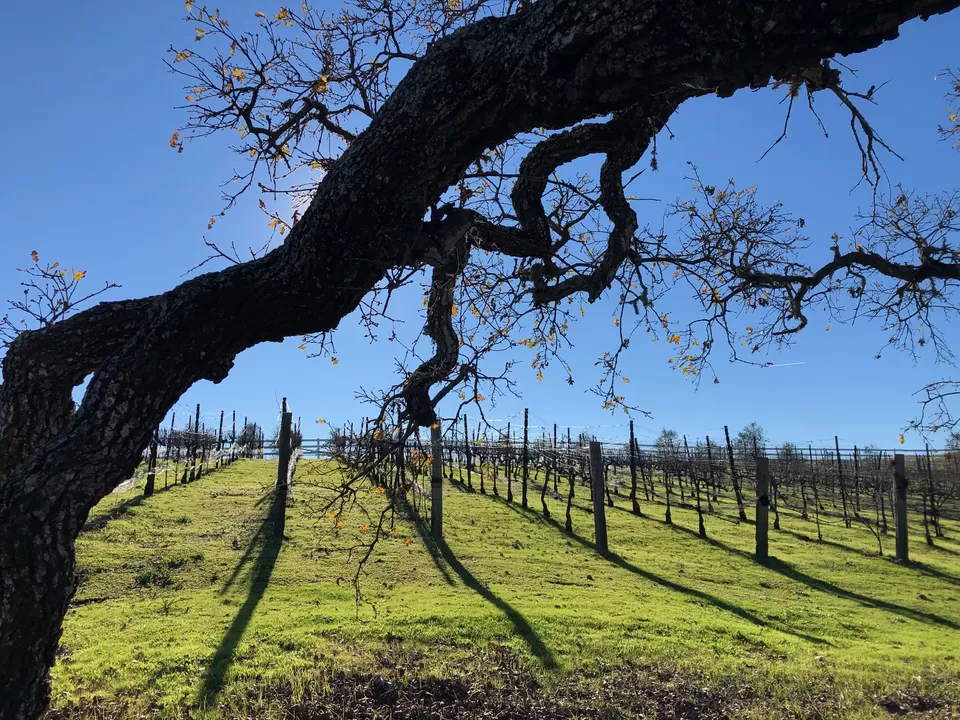 Going on a vacation with a toddler – rather planning a trip with a toddler can be exhausting as there's way too much to plan. But if you decide on the right location, it can be fun for everyone involved.
For our last holiday of 2018, we decided to go on a relaxed two-day trip to Napa Valley, California, US, ditching the snowy Lake Tahoe, which is also quite majestic at this time of the year.
But as we entered the last week of 2018, we realized that these places might have more crowd than usual. We chose Napa as it was a shorter commute (just a couple of hours from the Bay Area) and also because we were craving for the winter sun. We were looking for a destination that offers both picturesque views and slow, no-rush fun.
(By the way, this in no way means you can't have an adventurous holiday in Napa.)
The harvest season is the peak time for Napa county in terms of visitors and therefore, December is a quiet time. Hotels might be ready to upgrade you and even offer you choices in terms of the patio/balcony view owing to off season. We stayed at the Marriott that did offer us some great services at a minimal fee, in addition to upgrading us for a better view.
We spent the first day taking a stroll at the Westwood Hills Park close to our hotel. Heavily wooded, it has tall oak trees and benches all around for a picnic. The trails are not stroller-friendly so there is an option to sit near the parking lot and grab a bite from that heavy picnic basket.
(MOM TIP: If you are with a toddler, carry cucumbers, carrots and a variety of fruit to engage the child. For those 'Terrible Twos' moments, carry candy or something that they love. Don't forget water and of course, an extra blanket, for this time of the year. Let them be in the stroller so you can enjoy the views.)
On reaching the top of the hills, one can experience an expansive view of the city. There's a museum and a library too. It had drizzled the day before so the trail we took was quite slippery. But this meant greener meadows. The greenery is dense and it is advisable to wear shoes that are made for rough terrains. Beware of poison oak too!
Collect different kind of leaves and branches on your way up. Get closer to birds and hear them tweet. My daughter loves to listen and talk to birds. She had a great time sitting among the trees and admiring nature!
We decided to check into our hotel after the stroll and were surprised to manage quite a perfect evening without even stepping foot outside. The food at the restaurant was phenomenal and we couldn't have asked for a better service.
As it gets dark and cold sooner this time of the year, it is wise to stay indoors when you are with a child.
Spend the evening tasting wines while munching on cheese platters. We grabbed a seat outside with wine and warmth for company. With Christmas music playing in the background, the experience made us feel refreshed and ready for the next day.
More adventurous visitors can head out later for a luxurious dinner and spend some time at a casino. Downtown Napa has many options for gourmet food lovers and those who like to indulge in some vanity while on a holiday.
(MOM TIP: carry your child's favorite toy, blanket, book(s), game to make the hotel room more familiar. They might take time to adjust to it.)
Go for a late night or early morning walk with your loved one after the little one has dozed off. Buy that favorite bottle of wine and sip it over some heartfelt conversation.
Coming back to our trip, we started our day early and were downstairs for our delectable breakfast in time. We initially decided to do one of the many vineyard tours that the hotel was offering. You can ask for coupons and if lucky, might get a free lunch along with the tour at a small additional cost.
These are usually lunch/dinner tours that last about 4-5 hours. You can also board the vintage wine train that usually runs for only a day in December. Luxurious vineyards offer limo tours and even private candlelight tastings for romantic occasions.
Start your day with some time at the spa to get recharged for the day ahead. Do it on the last day of your holiday though. Our hotel also offered spa services at a small additional fee.
Anyway, we chucked all of this for an exciting self-arranged bike tour! Bikes are easily available for rent in Napa and our hotel offered it for a minimal fee. We rented a carriage for our daughter and with five bottles of water, we started our ride with first pit stop at a taco truck.
(MOM TIP: Carry water in abundance and snacks such as nuts and energy bars to munch on. It really helps when you are in the middle of nowhere.)
We packed burritos and tacos for the journey and headed towards the Napa Valley vine trail. There are times when you will have to get on the road and ride. But even then, it is a comfortable and convenient ride all the way.
Our daughter even took a nap while we were still riding. Don't forget the helmet and flashlight if you are planning to stay on the road after dark. It was an impressive sight to watch expansive never-ending fields of grapes. The weather was perfect with blue skies and sunshine.
You can follow the trail towards a quaint little town called Yountville and explore the various tasting rooms. The town is known for its picturesque location and the fact that you can get a taste of wine, food, art, history and spas, all within a few miles of each other.
Calistoga and St Helena are other two great places to explore food and wine in a relaxed setting. Silverado trail is something worth exploring too.
Coming back to the second half of our second day, we returned to the hotel around 5.30 PM and then decided to get some rest after the long bike ride. The complete trail is quite lengthy so plan the rest of your evening accordingly. We ended up with wine and some cheesy dinner. The pun is intended guys!
Next day we decided to check out and then explore the rest of the region. We made an impromptu stop at Monticello Vineyards for wine tasting.
We got to taste rosé, Beringer Vineyards Cabernet Sauvignon, Pinot Noir and the full-bodied Chardonnay during our trip. It was a picturesque setting at Monticello where we were lucky to find just a couple of more people for company.
It was a unique unmatched experience that we will cherish for years to come. It is perfect for a photo session and if you have the right camera, be ready to frame one of them. We strolled around the vineyard and took pictures while soaking in the winter sun.
Next stop was The Grape Crusher, a sculpture by New Mexico artist Gino Miles, and a perfect tribute to the whole wine industry. We took our picnic basket and munched on chips and Coke while admiring the natural beauty all around the big statue.
The best part of our trip came right towards the end when we visited the small vineyard right next to the Crusher. We saw a wooden bench far behind a tree so perfect, with autumn leaves almost at the end of their fall journey. We walked through the vineyard and sat on the bench. Spend some time here and go back with picture-perfect memories, literally.
(MOM TIP: Take the stroller for a more comfortable walk around the vineyard. We spent some quality time as a couple while our daughter took a nap.)
We stopped at the American Canyon for a quick bite and some coffee before reaching home with smiles on our faces and some amazing pictures on our phones!