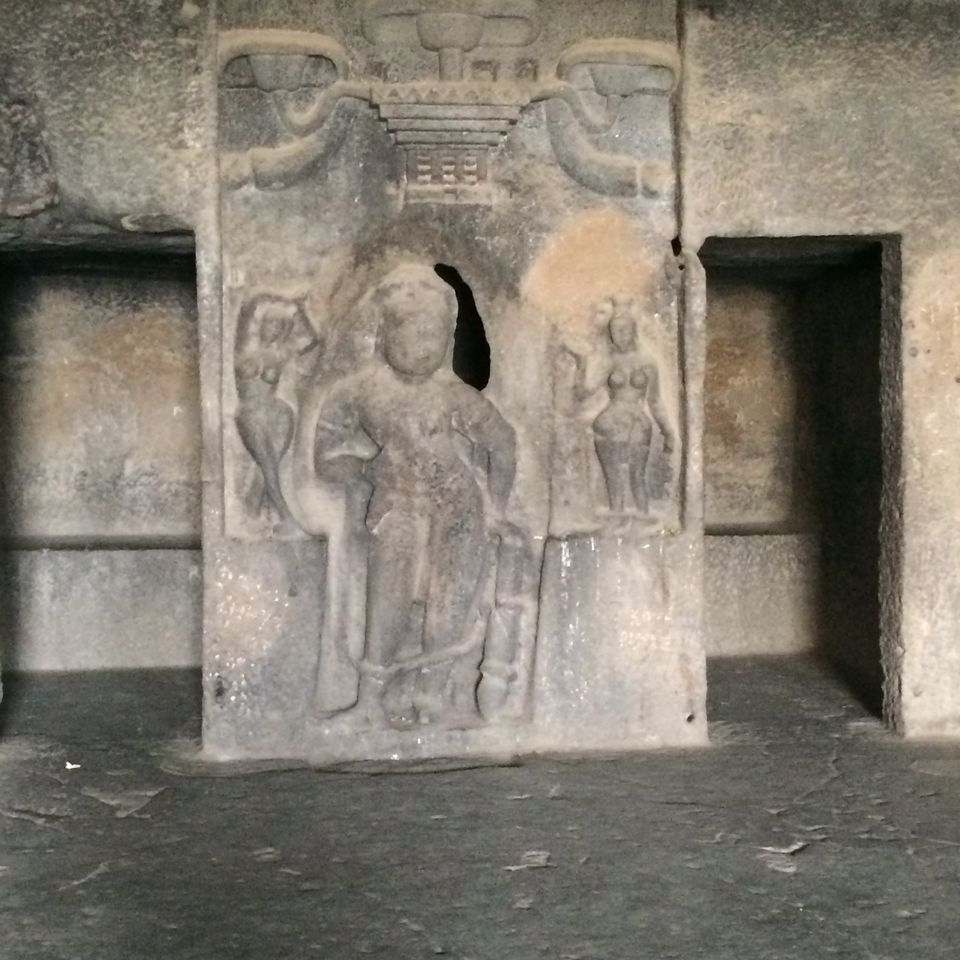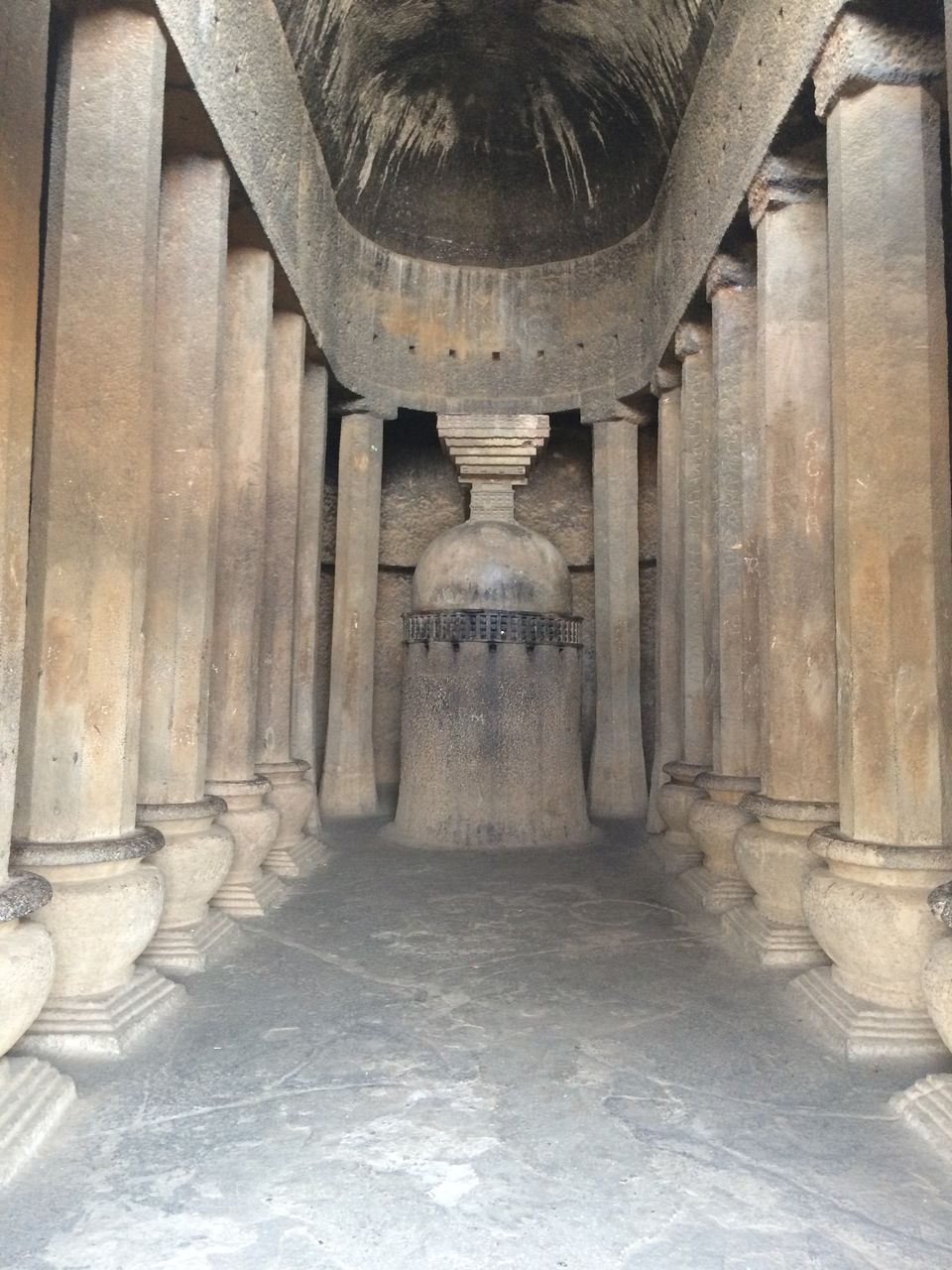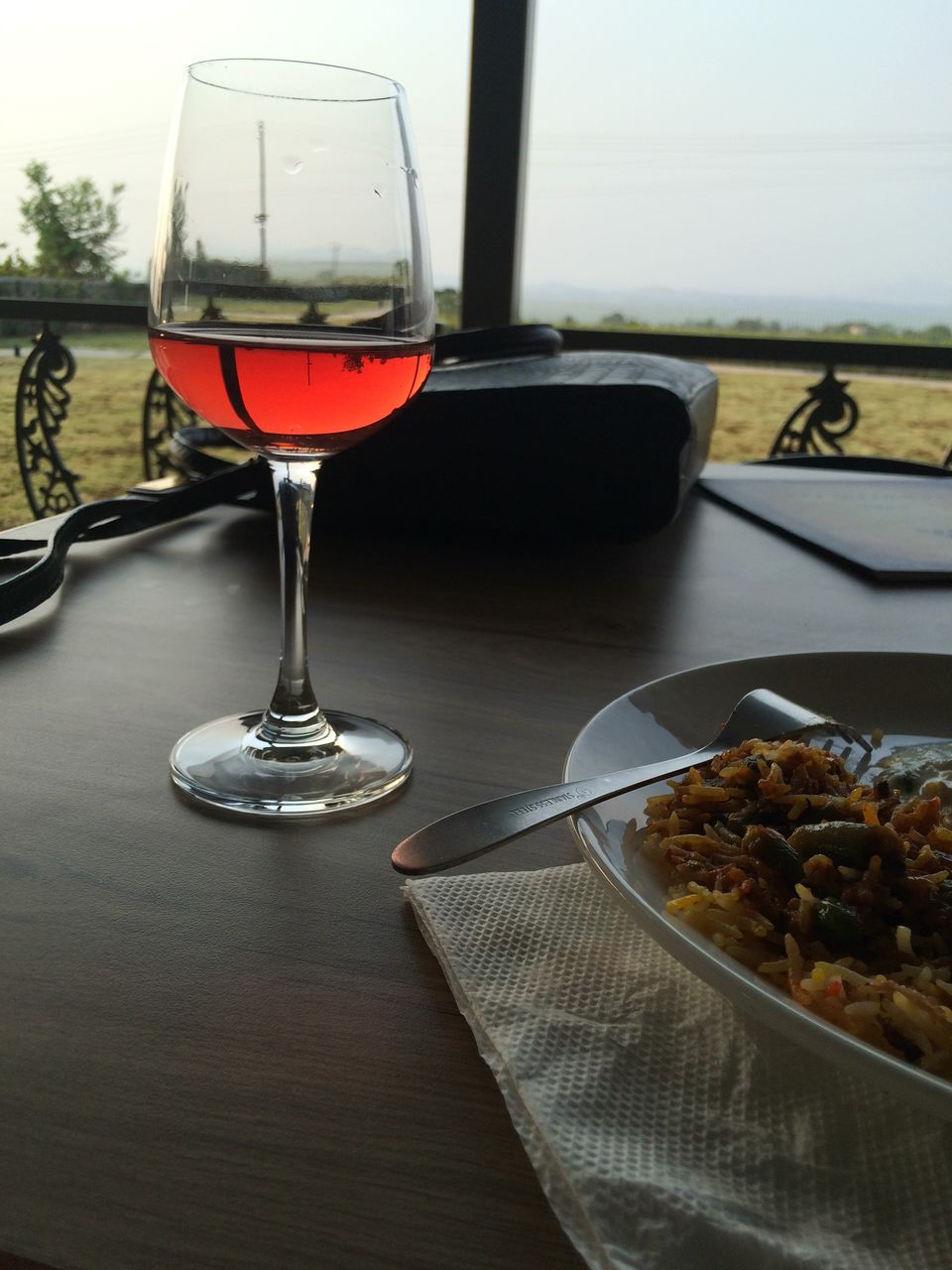 Visited Nashik with friends during the extended weekend this March'16! The idea was to visit the vineyards and relax in the pleasing Nashik weather. We tried Bla Bla car and started our journey at around 4 PM on the Thursday evening. This was the first time I used Bla Bla service and am glad that I did. Private bus services from Mumbai-Nashik takes minimum 5-6 hours and getting train ticket was another nightmare. Also, there were no MSRTC volvo buses in this route.
Mumbai-Nashik highway was a pleasing drive. It took us around 3 hours and we checked in our hotel on time. Hotel Hi5 was situated in MIDC Ambad area of Nashik, which was on outskirts of the city. Commuting within city could have been an issue, but Uber came to our rescue. Our Bla Bla companion suggested us to visit College Road for food and dining options. We went to Curry Leaves for dinner and tried there huge "Roomali Khakhra". It was a King size Khakhra with garnishing!! (Do taste it if you are in Nashik, having it was an adventure in itself )
Next day we booked a cab from our Hotel's travel desk for a vineyards tour. Nashik have a couple of vineyards and almost all vineyards offer wine tasting and winery tour, restaurant and stay facility. Sula was the most commercial and popular vineyard of all, also it was the first one to open in Nashik. Over the years Sula have built a strong name and recognition, given to its wine, Sula fest and celebrity endorsements. Hence it also enjoy a premium status among others. Sula, York and Soma vineyards were all in the same area, within the radius of 5km.
We decided to start the vineyard tour with the lesser known, less commercial vineyards and started with the farthest one-Soma Vineyards. Soma have an open air restaurant overlooking the grape vines. We parked ourselves there and enjoyed the balmy weather with our wine glasses. We spent an entire afternoon there and then headed towards York Vineyards.
York was the most simple vineyard in comparison to the other two. Low frills and relaxed. The wine tasting room also served as the bar. Interiors were done in wooden, giving it a relaxed county feel. We decided to have a wine tasting session, as there was lesser crowd and hence less chances of us being rushed through the wine tasting session. We tasted the entire selection of white and red wines. Learnt few tips on how to better taste and differentiate our wines. With so much wine inside, we were extremely hungry. York also have a restaurant in the ground floor, offering a wide spread of menu and a great view. Here we had a late lunch with wine and music in the background, and shopped our wine at a discounted price.
It was almost evening and we left for our final destination, Sula vineyards. Unlike the previous two, Sula was brimming with crowd! The open air seating was jam packed. There was wine and music flowing, along with the humdrum of the crowd. We couldn't find any place and decided to sit in the Sula restaurant, Soleil, which open only after 7 PM and luckily matched our time. The interiors were gloriously done, menu was little on higher side of the pocket. Had our last glasses of wine for the day there and left the place by 9.PM.
If you wish to enjoy a glamorous and eventful evening/day, visit Sula; but if relaxing and enjoying old country charms is your plan then visit other vineyards.
With one more day in our hand we decided to visit Pandavleni caves, 3rd centuary BC structures of 24 caves resting on top of a hill. One have to take the flight of steps to reach there. Visitor's timings were 10:00 AM to 5:00 PM. We again booked an Uber ride for the caves and started our steps flight by afternoon. Caves presented rich stone architectural history of the past and Buddhist culture. It was believed that Buddhist monks used to reside in these caves. Cave visit was completed in another 2 hours and we headed towards Nashik city. Nashik was a calm city with a religious background. There were many temples that you might visit. We gave it a pass though and headed back to our hotel.
The Gateway hotel was earlier a Taj hotels property and was very near to our hotel Hi5. It offered premium stay and have many dining options. We decided to explore the food options for dinner there. 'Pancharatna' was its fine dine restaurant offering North Indian cuisine. It also have a cafe, grill and bar. We went ahead with Pancharatna and had a heavy dinner North Indian style. The prices were on a higher side yet affordable.
Next day we packed our bags and again coordinated with our Bla Bla companion for ride back home (Mumbai). With still an afternoon in our hand, we decided to try few more eating options in College road. 'The Chocolate Room' was our pick. What great shakes!! Too fulfilling and mouth watering!! Not only the shakes and coffees but also the burgers and other items were great. A visit to this place is recommended if you have a sweet tooth or like American food.
Depending on your budget you can upscale your trip by changing your stay and commuting options. Vineyard stay could add a different experience to your trip - I saved it for my next one! Also apart from the above three, there are many vineyards in Nashik on the other side of the city. Choose the one you wish to visit and stay, depending upon which side of the city you are staying, your budget and seclusion.
Happy Travelling!
Green Windows