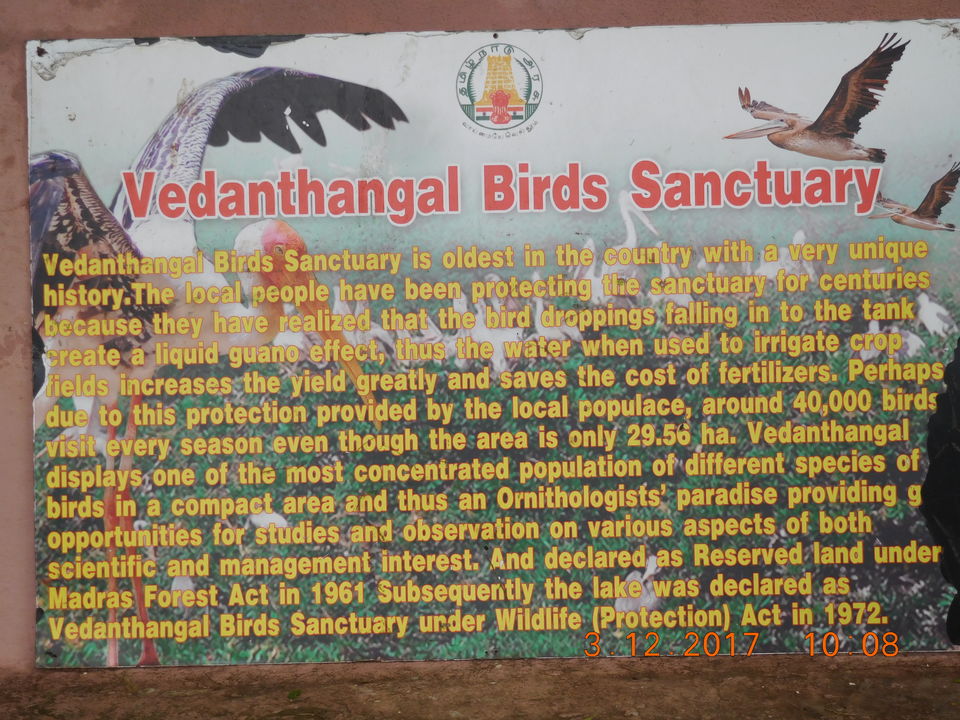 Writing this article to share my one day trip to Vedanthangal bird sanctuary near Chennai, Tamil Nadu. Once when I stayed in Chennai had planned to visit this bird sanctuary. One Sunday I planned a 2 hour solo ride on my bike from my residence in Chennai.
Vedanthangal bird sanctuary is a protected area located in Chengalpattu District, 85 kilometres from Chennai on NH32.
More than 40000 birds including rare species from various parts of the world visit this place during migratory season every year.
Vedanthangal is the oldest bird sanctuary in India. The region attracts a variety of birds because it has small lakes that act as feeding area for these birds.
The best time to visit this sanctuary is in between November and March. The birds migrate to Vedanthangal and start building their nest in the trees which are in the lake.
The local villagers understand the relationship between the birds and the productivity of their crops, they knew the bird droppings in the lake create a good fertilizer to their fields.
The sanctuary features birds coming from different countries some of which can be easily identified, garganey, teal, glossy ibis, grey heron, grey pelican, open-billed stork, painted stork, snake bird, spoonbill, spot bill duck, cormorants, darter, grebes, large egret, little egrets, moorhen, night herons, paddy bird, painted stork, pintails, pond heron, sandpiper, shovellers, terns, white ibis
It is a good tourist spot. I recommend own transport would be good option as after Mamandur, could not find a single vehicle on the road leading to the sanctuary.