Do you have kids? This is one of the most common questions we have been asked where ever we go.
Do you have kids? The old man behind the counter of a store at the Troodos Mountain square, dressed in his traditional attire asked us with a twinkle in his eyes. N0! Then I have a lovely local wine for you.
Drink this tonight and next time you come back with three kids!
Troodos is the largest mountain range in Cyprus. Volcanic mountains located in the center of the island.
Popular with locals looking for a place to beat the summer heat and transforms into a skiing destination in the winter months. With resorts, campsites and nature/ cycling trails for the adventurous, breathtaking views, historic monuments, wine trails – Troodos has something for everyone. Although Cyprus is a small country,we feel it is the presence of these mountain ranges that bring variety in landscape, flora fauna and weather conditions .From sunny beaches to ski resorts in winters.
The mountain range is home to many traditional villages, laid out along the slopes of the mountains, each with a distinct character of its own. We had been to two quaint villages of Troodos mountains: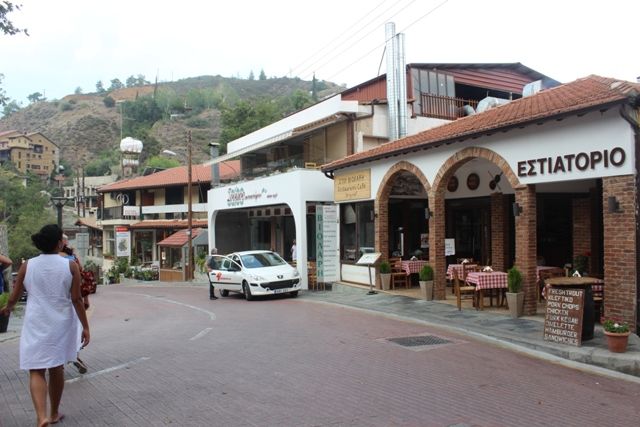 The name literally means Bad Rock. Like many other places this one too has a lot of stories associated to the origin of the name.
It was a tradition for newly married couples to walk around a stone and then make a wish standing on it. During one of these ceremonies the stone rolled, killing the newly married couple!! Hence the name 'Bad Rock '
The new town of Kakopetria has developed around the old village and is in complete visual harmony with the village .Walking through the winding maze of narrow cobblestone streets, we had come to a place where time seems to have stood still. The old world charm of Kakopetria teleports you to a different era and it's easy to lose sense of time and direction.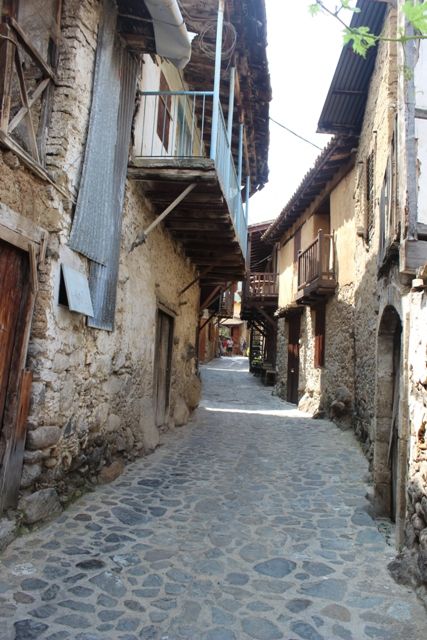 Lost in the beauty of Kakopetria, we actually forgot our way out but finally managed to figure our way out before the bus left, all thanks to the helpful and friendly locals. Getting lost – the fun part of travel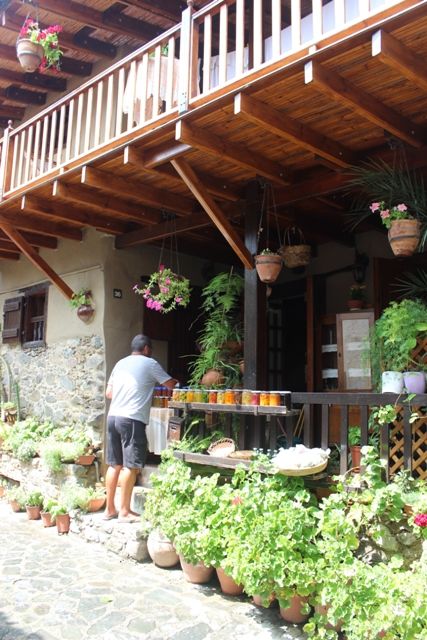 Traditional and picturesque, houses in the village are typically two storied, stone construction with tiled roofs and wooden balconies on the first floor. Many houses have been restored and date back to the 14th century AD.
Many traditional houses in the village have been converted into small guesthouses and restaurants as this area is a popular summer destination.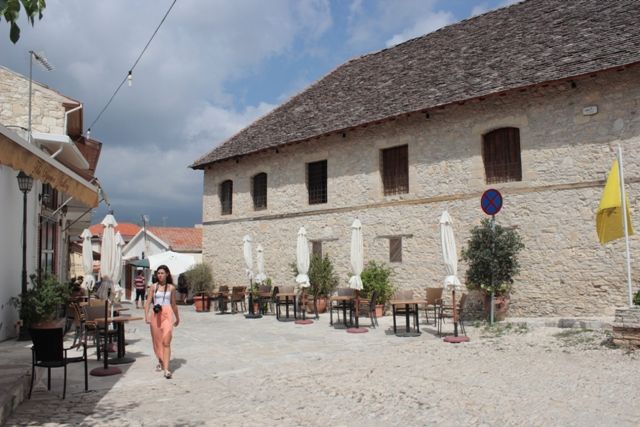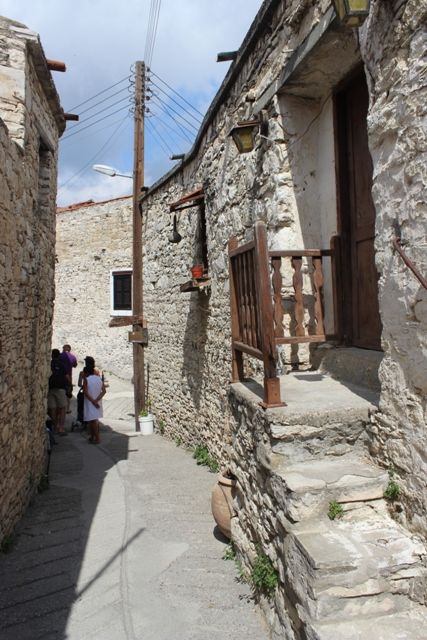 Omodos is a traditional wine making village which has been built around the Holy Cross monastery, one of the oldest and most sacred monasteries on the island. Cobbled streets originating from the Omodos village square are lined with eateries spilling onto the streets – typical of European towns.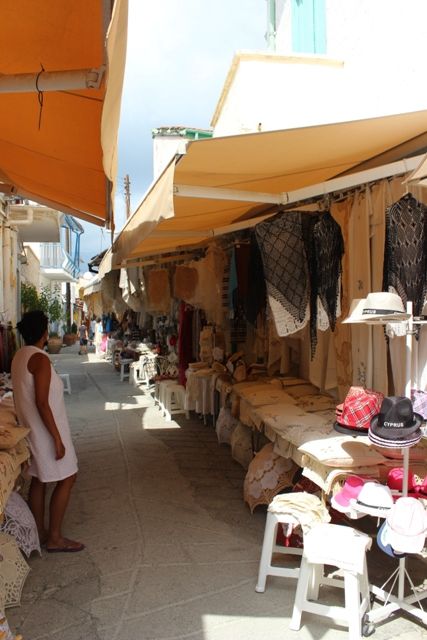 Simple and bare, the houses in this village are typically two storied but with a lighter shade of stone as compared to Kakopetria. The narrow streets are lined with outdoor stalls selling Cypriot handicrafts. This is a traditional wine making villages and one should not miss seeing the old wine press and sampling some Cypriot wine.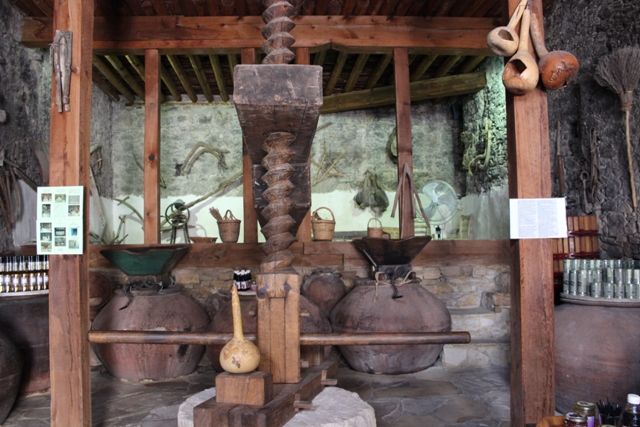 A Traditional wine press.
The villages of Cyprus have a distinct character all though they are in the same region. A trip a few villages is a must for all travelers to this beautiful country.
This trip was first published on http://sunburntdiary.com/.