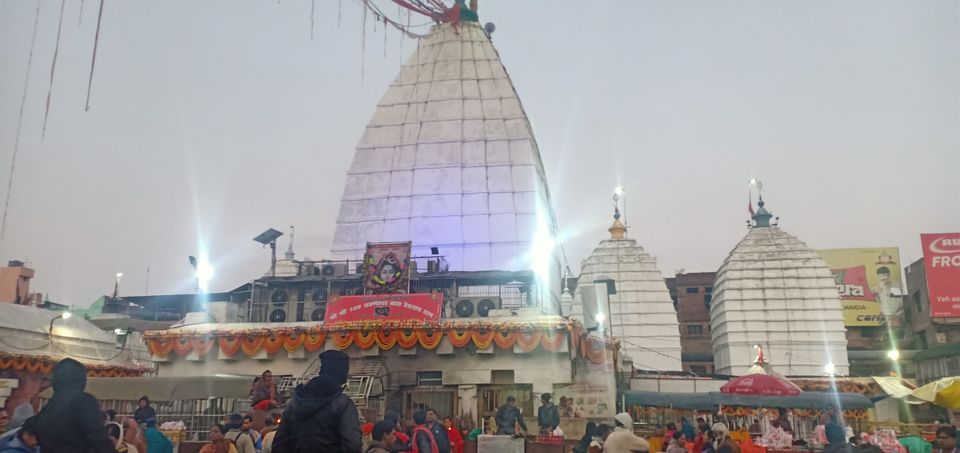 Hello friends
CheLa The Excited Traveler welcome you again
Nameshkar all off you
The logic is simple: if you do the right things, the right things will happen to you even without your intent.
Starting of new year's 2020 with Lord Shiva jyotirlinga place , That's why I was choosing Deogarh Jharkhand city of blessings
" Baidayanath Dham"
When Shiva beats his DAMRU- Evil Shakes !! while the Wise Awakes!
On 4th January Early morning I was presented for pray to Lord Shiva at Baidayanath Dham,
After special Pooja door would open for public ,when all devoties were waiting in general que .
I am Shakti, as well as Shiva. I am everything male and female, light and dark, flesh and spirit. Perfectly balanced in one single moment lasting an eternity...
It was a pilgrimages tour destination of my life dedicated to Lord Shiva.
That's why people called me
         " Mahadev ka CheLa "
The word Shiva means the deathless, changeless, timeless, formless all-pervading absolute essence of the universe.
Baidyanath Dham Overview
The Baidyanath Jyotirlinga temple, commonly referred to as the Baidyanath Dham, is one of the twelve Jyotirlingas in India and is considered to be the most sacred abode of Lord Shiva. Located in Deoghar division of the state of Jharkhand, the large and magnificent temple complex comprises of the main temple of Baba Baidyanath, where the Jyotirlinga is installed, along with twenty-one other significant and beautiful temples.The giant temple complex is a fantastic place to be at, for the tranquillity and peace that it offers.
The procession of devotees in the Hindu calendar month of Shravan is especially spectacular, as they carry water from the Ganges River in Sultangaj 108 km away, to the temple. The line of devotes is rumoured to stretch the whole 108 km, without an interruption!
The Baba Baidyanath Temple at Deoghar has a remarkable and rich history attached to it. The temple finds mention in several ancient scriptures and continues to be mentioned even in modern day history books. The story of the origin of this Jyotirlinga goes back to the Treta Yuga, in the era of Lord Rama. According to popular Hindu beliefs, the demon Ravana, king of Lanka, worshipped Shiva at this very site, where the temple is currently located. Interestingly, Ravana offered his ten heads one after the other, as a sacrifice to Lord Shiva. Pleased with this act, Shiva proceeded to descend to the Earth to cure Ravana, who was injured. Since Lord Shiva had acted as a doctor, he is referred to as 'Vaidhya', and it is from this aspect of Shiva that the temple derives its name.
Lord Shiva blessed my all Friends
Thanks for connect with me,
Hope all you enjoy n motivate for pilgrimages destination of  incredible  India.
Best regards
CheLa The Excited Traveler