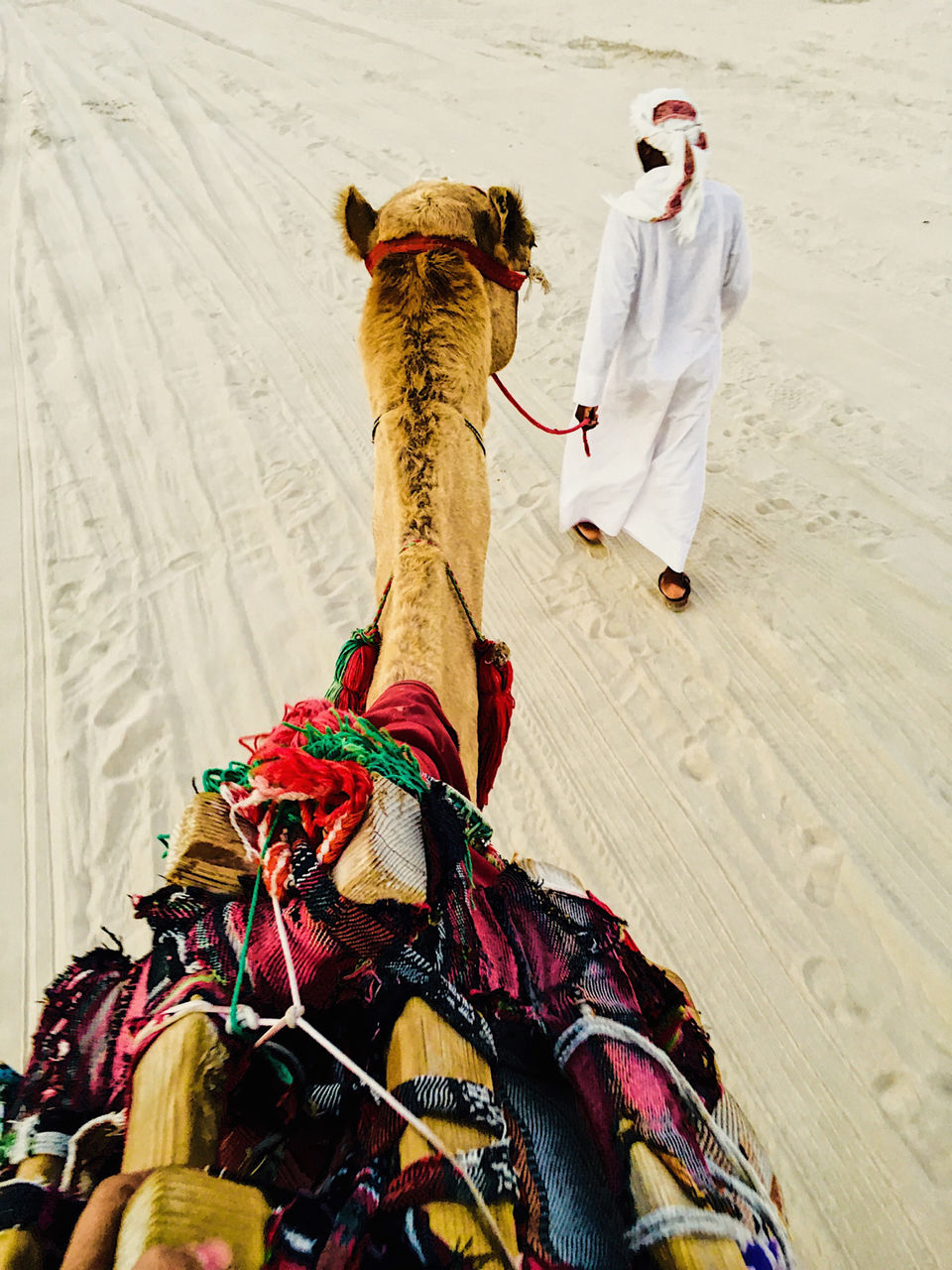 Qatar is not only the richest country in the world, it is also the only country whose name starts with a 'Q'. Its enormous wealth has allowed it to play big in the world of politics, the world of sports and the world of culture and education. This is the country of Al Jazeera, the host of FIFA World Cup 2022, and the country that many were not familiar with fifteen years ago.
How about taking in the impressive ever-changing skyline of Doha at night by strolling along the corniche? And while you are there you can visit the renowned Museum of Islamic Art. Or head out of Doha to see what else the country has to offer: to the fort of Al-Zubara in the North, or the beautiful inland sea of Khor Al Adaid in the South -- a blue mirage surrounded by impressive desert dunes.
Entering Qatar is easy and pain-free, with a visa-on-arrival system, valid for a 30-day stay. There is a public bus system for getting around, which also connects other parts of the country. However, to see some of the natural attractions you will either need to rent a 4-wheel drive vehicle or take a tour.
Qatar is less conservative than Kuwait or Saudi Arabia, but more traditional than Bahrain and the United Arab Emirates.
Like a lot of the little sheikhdoms around the Gulf, Qatar was a British Protectorate back in the day and, as such, English is widely spoken. Arabic however is the main language, and knowing a few words is always appreciated.