When I took my first ever solo trip, I was petrified and jittery. I was halfway across the world, all on my own and I wondered if I was going to get back home safely. Yes I came back safe, much stronger and absolutely in love with SOLO TRAVELING !
My most recent trip was to Dubai and needless to say I thoroughly enjoyed it. Solo trips can be overwhelming at times and in a foreign land one can feel lost and directionless. Having taken quite a few solo trips myself, I understand the predicament and empathize with other fellow travelers.
Thus, I decided to write this blog to help other travelers!
Long paragraphs and beating around the bush can get really frustrating sometimes thus I'm going to keep in short and in points!
SIMCARD
I bought the Du sim with an active internet plan. It cost me a total of 167 AED and I got 100 Flex minutes ( Local and International) and 5GB 3G data and 1.5GB Du Wi-Fi data. It was way more than I needed and I realized I could have opted for a cheaper plan. (My usage was WA/FB/Insta/Snapchat) Depending on how much your usage is you can opt for a plan that suits your needs best. You will be required to show your passport as ID proof.
Please keep in mind that Video calling is banned in the UAE. Facetime, Skype, Whats app Video calls etc don't work. If you need to make video calls, download the app BOTIM, both parties need to have the app for a successful call. Most likely BOTIM will not work on your regular data plan an you might have to purchase an add-on. But check before you purchase the add-on.
P.S – If you're lucky, an Instagram video call will go through, but sometimes that acts up too
METROS AND BUSES
Getting around the city is easy as it is well connected via Metros and Buses. You have to be willing to put in those steps though ???? You will need to purchase the SILVER metro card as it works for buses, trams and metros. ( There's a gold too if you want seating in the gold compartment, which has slightly better seats and there's red which is the basic one). There are two lines : Red and Green and there's a map ( see picture) like this one on every station.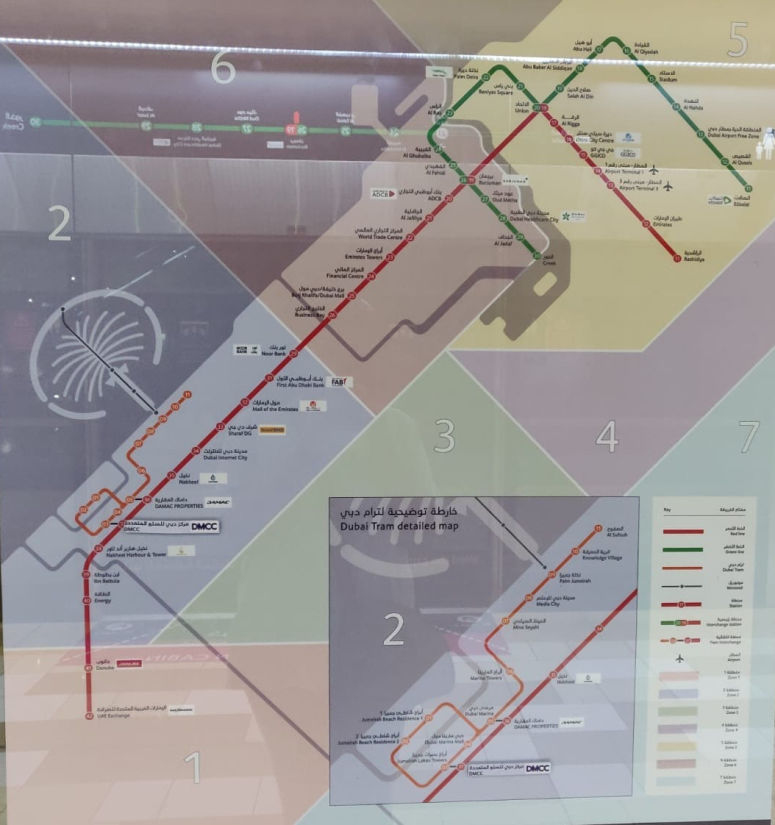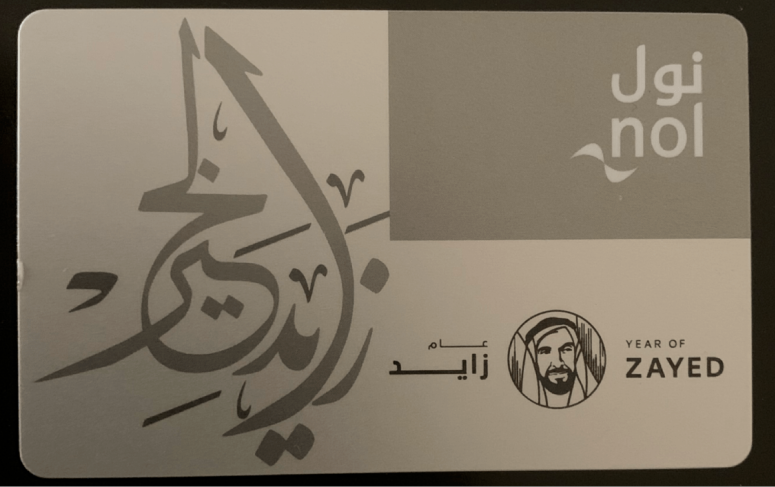 There are special Women and Children compartments at the end of each train. Men are NOT ALLOWED to enter this compartment. Chewing gum, consuming food or drinks is also prohibited and a fined offense.
P.S – If you plan to ride the monorail then this card will not work. You will have to purchase another card which has to be returned at the end of the trip.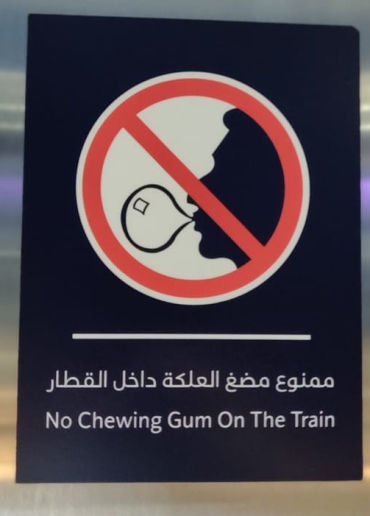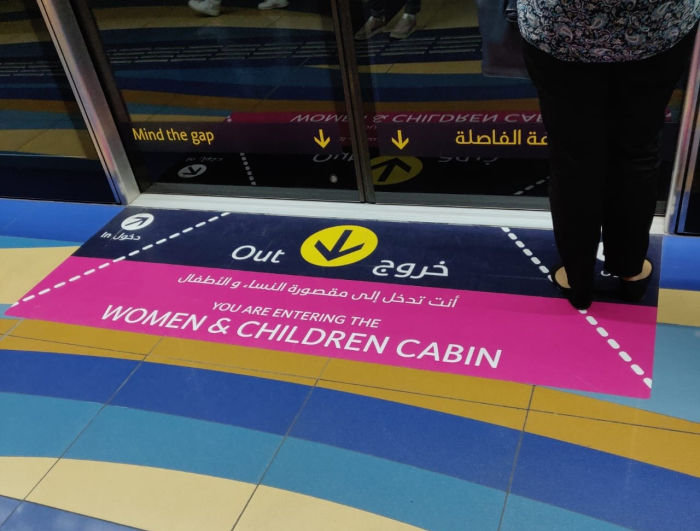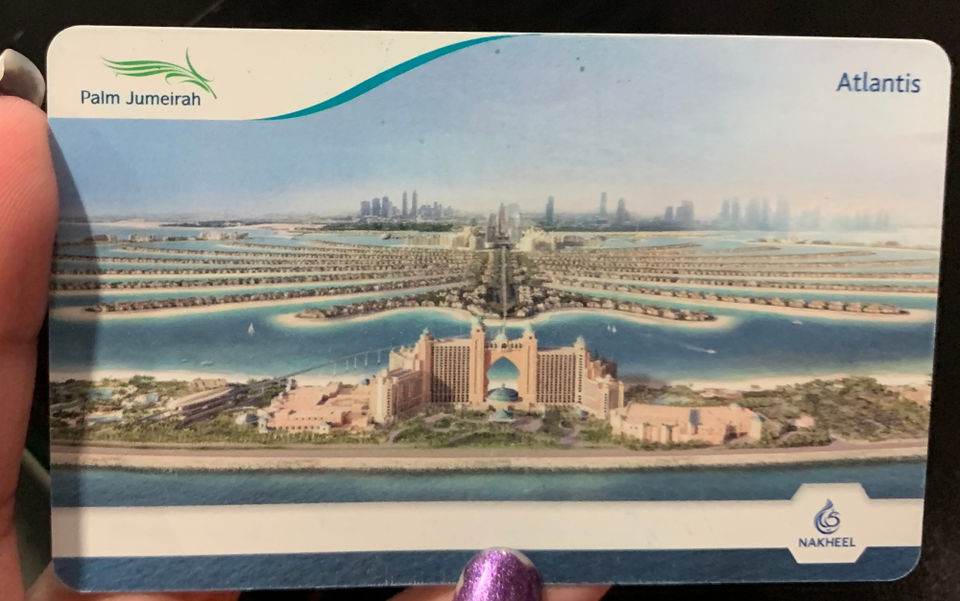 The buses also run well through the city and is very cheap. Bus stations have information about the buses that stop there and the route they follow. I found metro to be easier but you can test both and see what works for you.
MUST DO'S
There's sufficient information on the web to curate your itinerary but here are some absolute Must Do's. Check your plan and see if you got them all :
1. Desert Safari – I did mine with ocean air travels and it was worth every penny I paid, and also very safe. The chaperones were well behaved and very professional.
2. Souq Madinat Jumeirah : There are some great shops and restaurants here. There's also an amazing photo spot that has the Burj Al Arab and the souq in the backdrop.
3. The Abra ride by the spices souq is a a fun experience ! It costs 1 AED per trip.
4. Ladies make sure to check here for unbelievable offers specially on Tuesdays. There's free drinks, free spas, free mani-pedis and a lot more.
5. The Sheikh Zayed Grand Mosque is breathtakingly beautiful. I saw it only during the day, they say its all the more beautiful by the evening. If you can, visit it during the day and evening.
6. What coffee satiates the javaphile in you? Starbucks? Tim Horton's? How about a 24K Gold Cappuccino at the Emirates Palace? Yes, you read it right. A cup of cappuccino with real edible gold, It costs a good amount of course, considering the Gold and the Palace but I think its worth. You have to make prior reservations though, by sending an email to restaurants@emiratespalace.ae and they will revert with the availability.
7. The Dubai Mall : You'll need an entire day or probably more for this one. There's so much to see and it's all worth its salt. The shops, the aquarium, the waterfall, the gold souq within the mall, the beautiful fountain show and lastly the humongous Burj Khalifa.
P. S : For a short trip, go on a Tuesday and return on a Wednesday. That way the tickets are cheaper, and you don't miss out on the weekend or the ladies night(Tuesdays).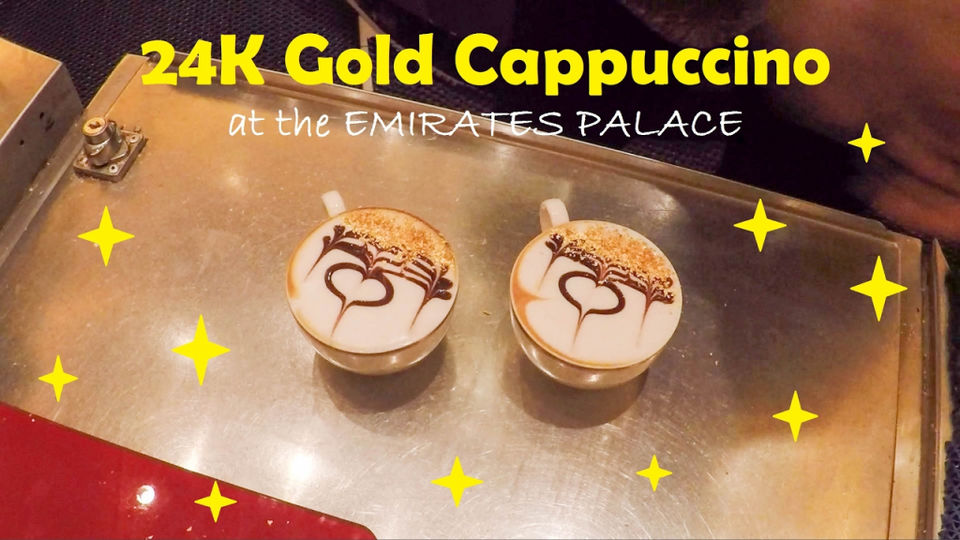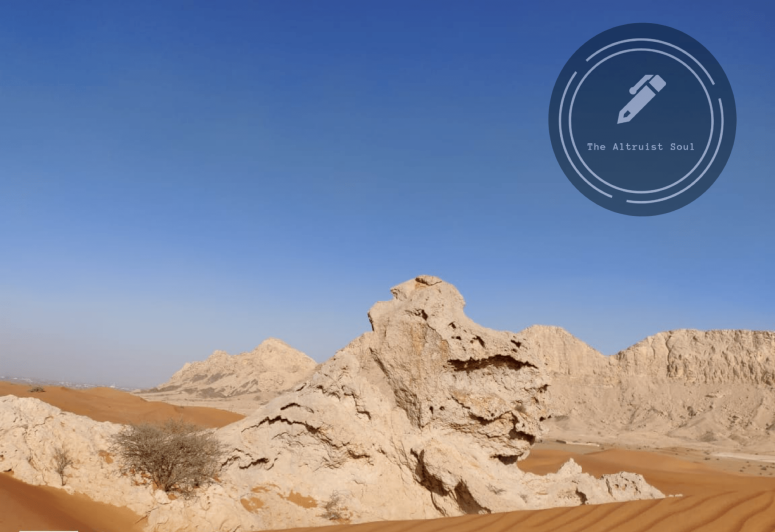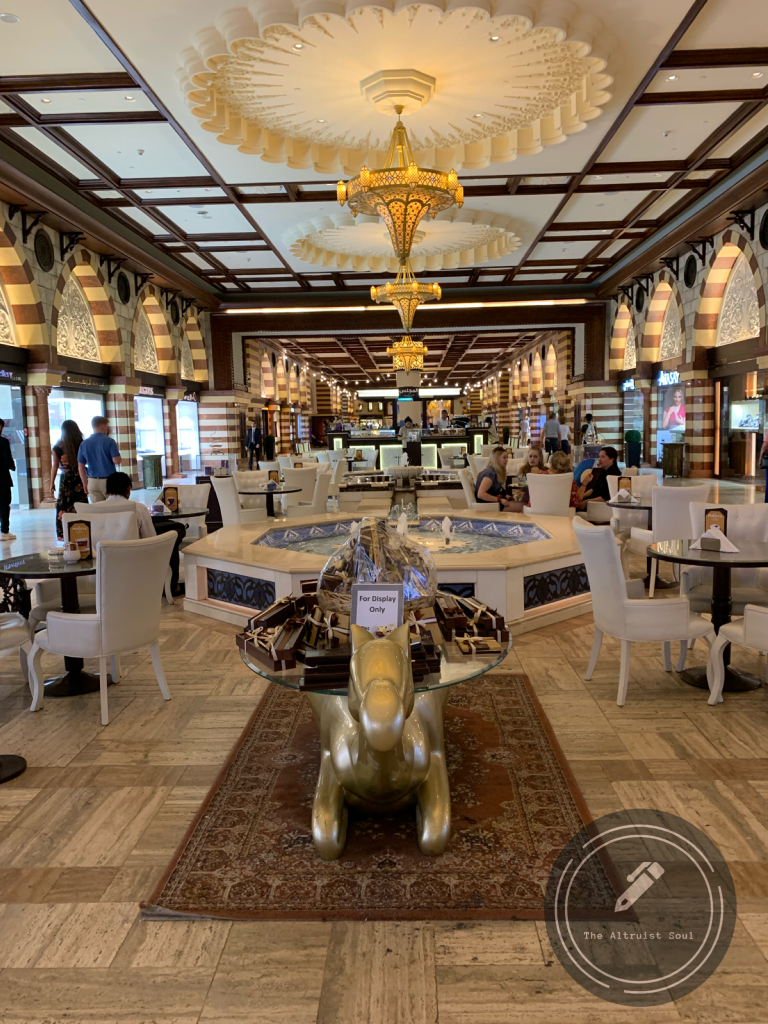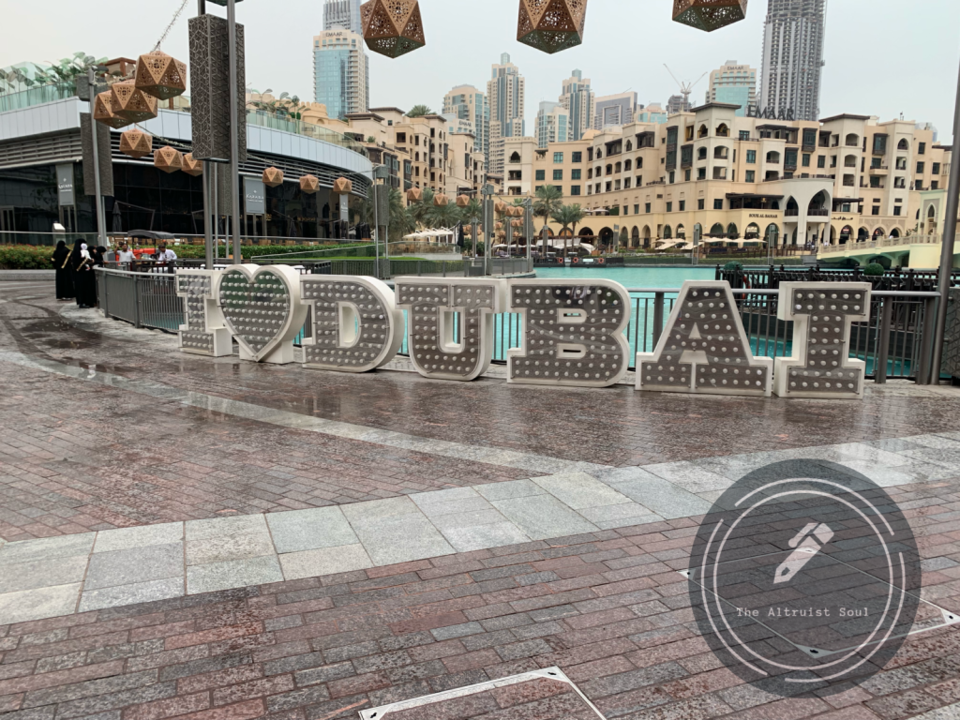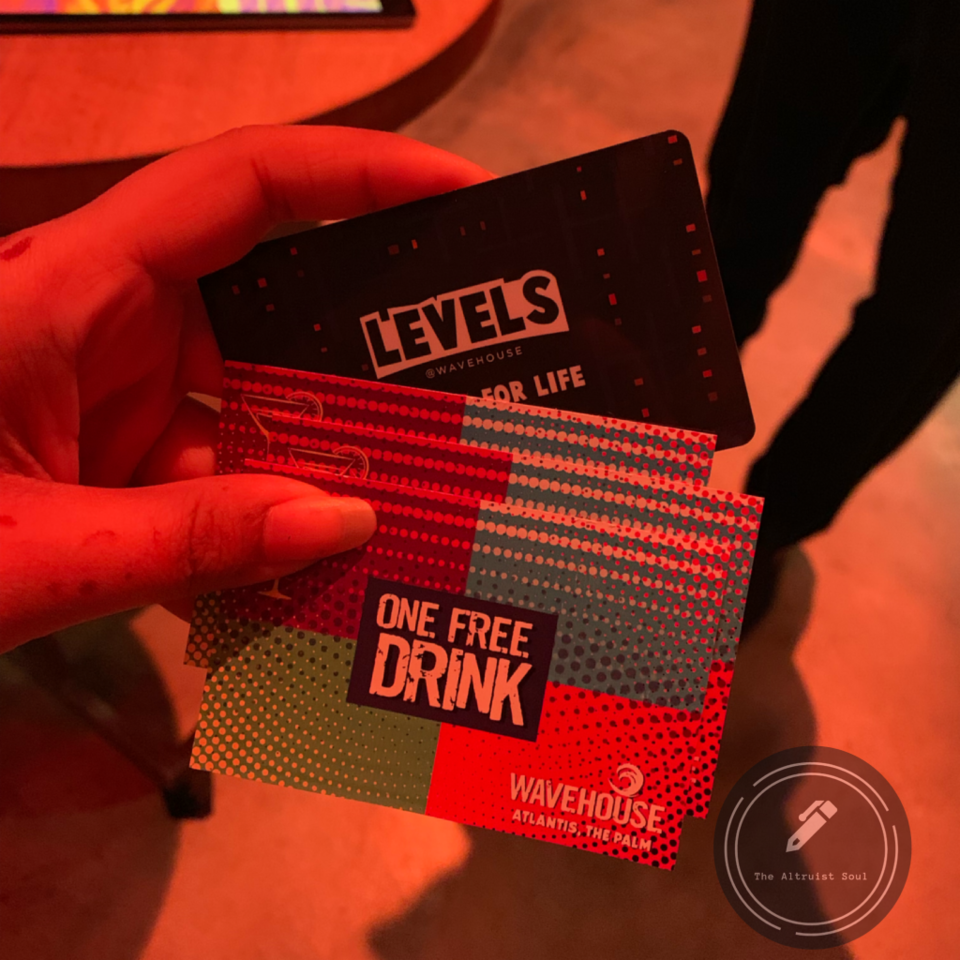 SHOPPING, SOUVENIRS AND SAFETY
All 3 are very important to me, and I suppose to many of my readers as well, so lets get into this.
1. If you're from those who love names : Gucci, LV, Prada etc The Dubai Mall is your Disney Land, on the other hand if you're looking for something more pocket friendly; it has to be Ibn-Batuta Mall. The Mall is also known for its beautiful architecture too. It is divided into 7-9 huge courts based on different cultures/countries depicting their architecture and tradition. Mall of the Emirates offers both kinds of shopping experiences, the big brands and the pocket-friendly ones.
2. The place I found Souvenirs the cheapest was around the Spice Souq ( Make sure you bargain well, they go at least 7-10AED lower than the said price.) The ones in the mall were pretty expensive. One of the peculiar things I observed was that certain souvenir items were prices differently at different levels of the mall. A particular Key-chain I was looking for was 10AED at level 2, 15AED at level 1 and 30AED at the lower ground level. So check different shops and compare prices before you buy.
3. Safety wasn't even on the list of my concerns. Not one single time did I feel unsafe or uncomfortable. I was walking alone on the streets at midnight along with my suitcase trying to find my accommodation and I felt entirely safe. No stares, no people following you, no discomfort, nothing. So you can be rest assured of that.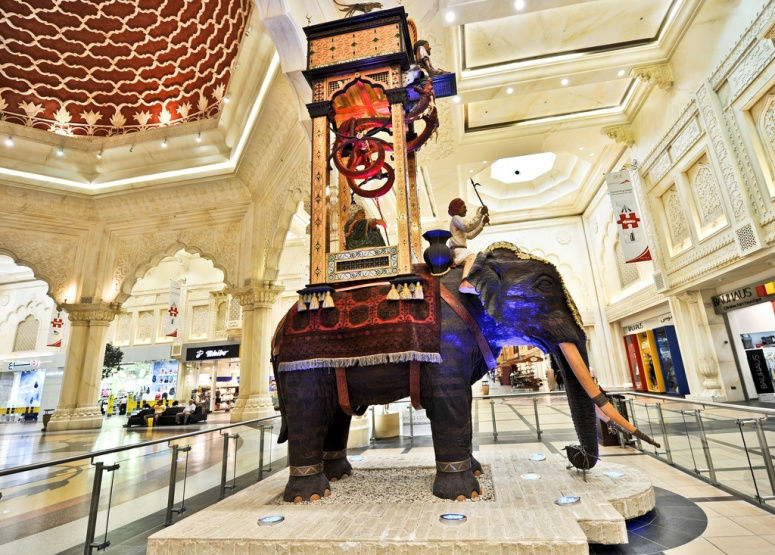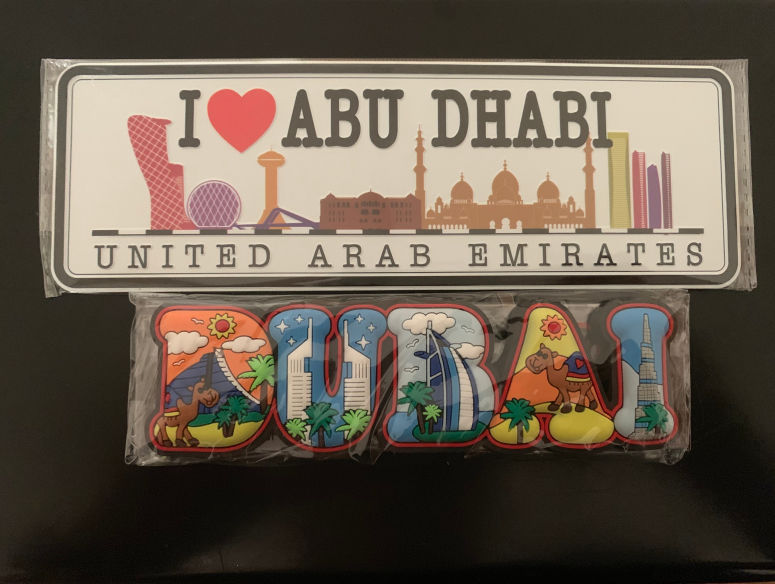 ATTIRES AND DRESS CODES
Dubai is a cosmopolitan city and its casual to wear jeans / shorts /skirts at most places so don't fret about that. Some places on the other hand do require you to dress conservatively. The Mosque has a very strict dress code and it is compulsory to follow. Women have to wear the abaya and cover their heads and men wear thawb or full clothes covering knees and shoulders. The Malls too require proper dress codes, with knees and shoulders covered but most people choose to ignore it. Also it's pretty cold inside malls so make sure you always keep a stole/shawl to cover up in case needed.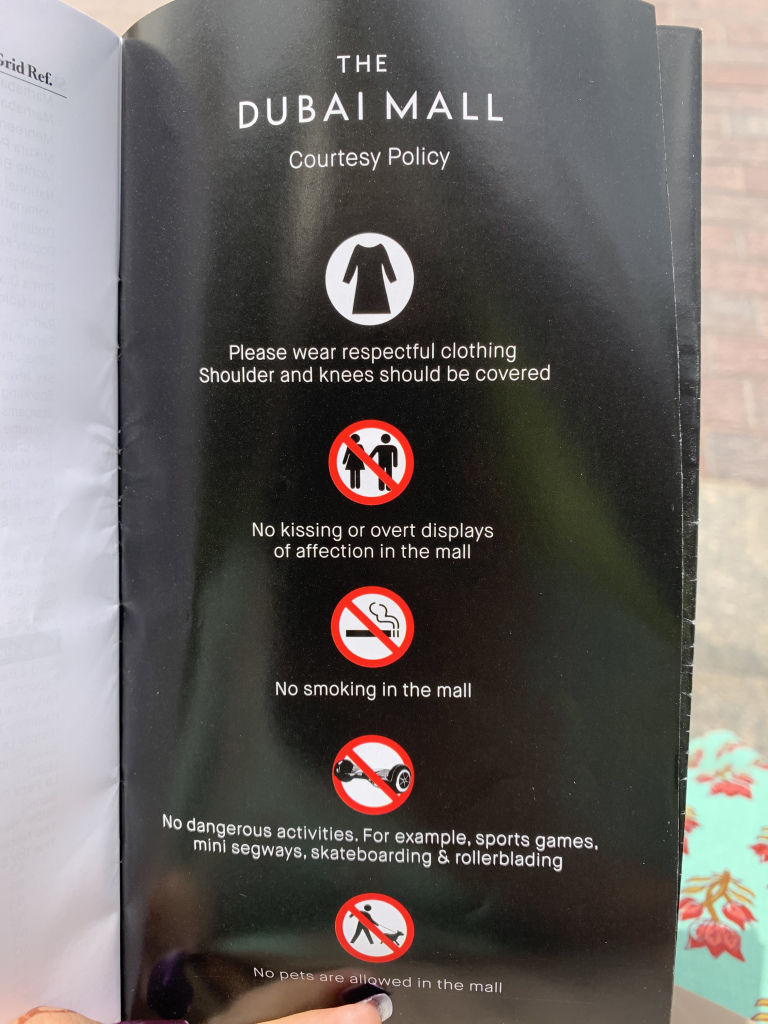 In conclusion
Lastly, if you're big on shopping and have any bills amounting to more than 250AED, then you're eligible for a Tax Refund when you leave the country. They charge 5% VAT and you're eligible to a refund of about 80% of the amount. Make sure you ask the Shopkeeper for a tax refund sticker on any bill above 250AED , you can submit these bills at the Planet tax refund counters and avail your refund. In order to give you that sticker the shopkeeper will require your passport, so keep it on you when you go shopping.
IMP NOTE : If you're an Indian passport holder and have a U.S visa valid 6 months or longer, you can get visa on arrival in Dubai for 14 Days at the Marhaba Counter. So there's no need to apply online if your trip is shorter than 14 days. Cost – 121AED
I hope you enjoyed the read and it was helpful. If it made your trip easier, then please leave a comment below and share the blog with your friends ????
I am open to any questions you might have. You can either leave them below in the comments or message me privately.
Wishing you all Happy and Safe Travels !!!
© Manali Jobanputra, All Rights Reserved