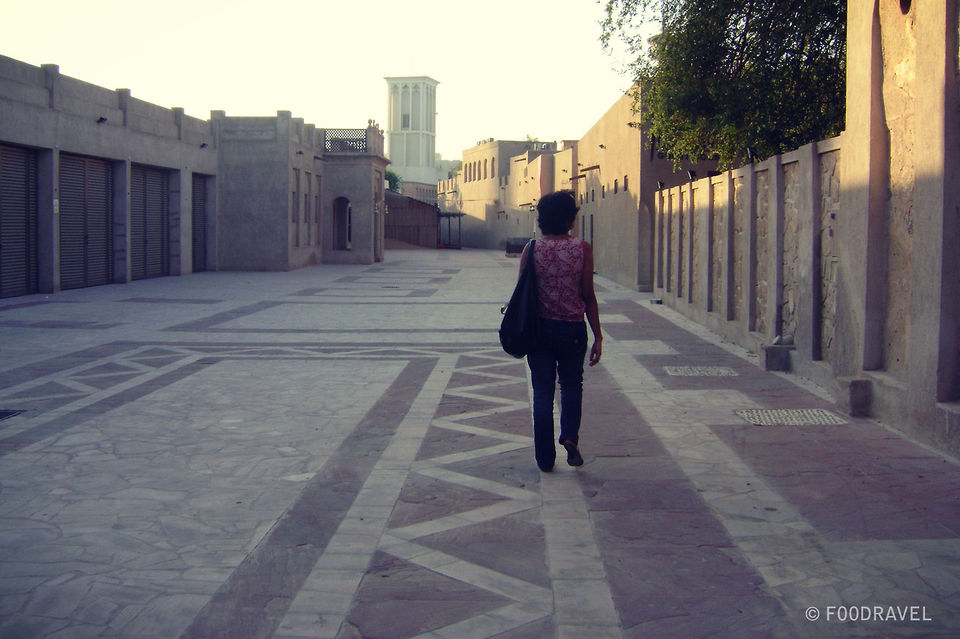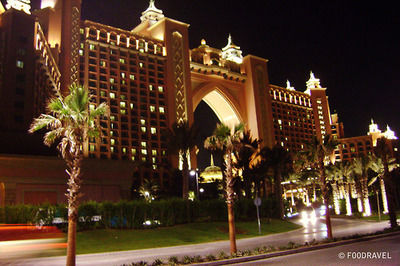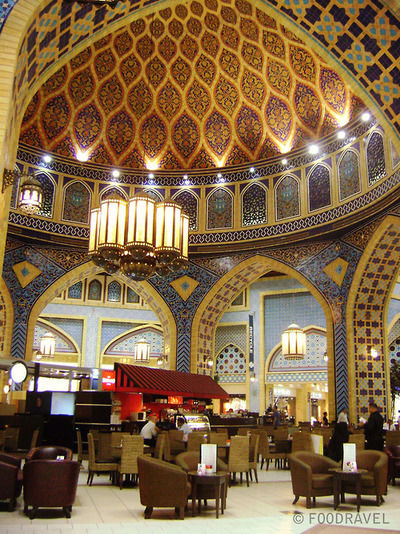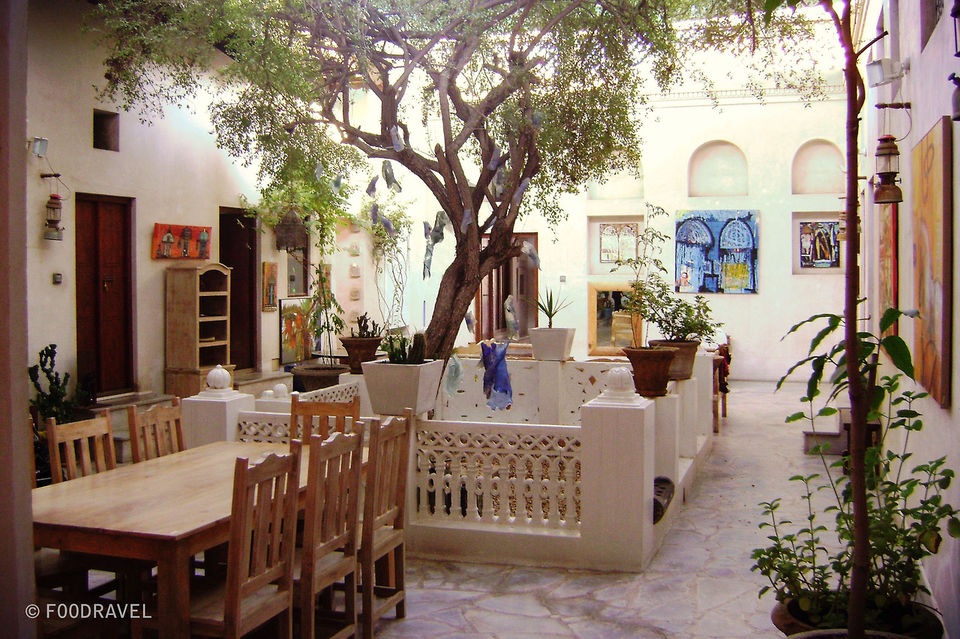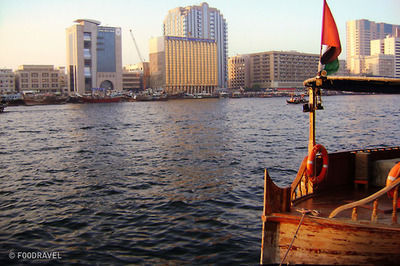 When I planned to visit Dubai in 2009, all that flashed in my head was desert rides, Burj-Al-Arab, Al Khaleefa, the swanky malls, palm islands and everything rich and famous Dubai is known for. But I wanted to explore something different, something not the usual.
And that's when I came across Bastakiya Al Fahidi district in the heart of Dubai. This enigmatic quarter is an old neighbourhood near the Dubai creek. This place was a step back in time, quaint, calm and charming away from the chaos of the city. Amazing architecture, narrow alleys, and vast courtyards houses beautiful café's and art galleries. It was love at first sight. My worries and stress just melted away in this place. The Majlis Art Gallery welcomed you with a vibrant yet minimalistic décor that made me feel at home. From the posh art galleries I have visited in the past this place was a whiff of fresh air. The gallery has several rooms with art pieces from local and international artists. The detailed jharokas and elegant carvings gives one the chance to relax and enjoy the traditional and cultural atmosphere that engulfs this place. 
Like any tourist I did do the usual stuff visited the biggest mall The Dubai Mall, where you can practically have a Kumbh Ke Mele wala story where you lose your sibling and meet after years just that the siblings would be extremely stylish with the hangover of getting lost in a mall. The Atlantis another mall and a hotel, which shows you the opulent life of Dubai. The gold souk where you need to roam with sunglasses as the shining gold may actually damage your eyes. One mall that actually impressed me was the Ibn Batuta Mall dedicated to the traveler with the same name. The mall revisits his travel journeys and every section of the mall is a different theme Asian, Persian, Indian and so on. A salute to him from the wanderlust in me.
Obviously your trip to Dubai would be incomplete unless u bite into some yummy kebabs and shwarmas. Succulent and served with some amazing dips Dubai knows its meat well and if you are a meat lover may the Buddha be with you because there is no escape from over eating.
Dubai is where the old and the new live in harmony. With commercialisation Dubai stands out only for its affluent style and the history has somewhere faded away. For me the fondest memories are of Bastakiya. Even after being converted to a cultural hub it retains its old grandeur and I loved exploring the Arabian heritage still in its full glory. This place is a must visit while you explore the glitzy Dubai