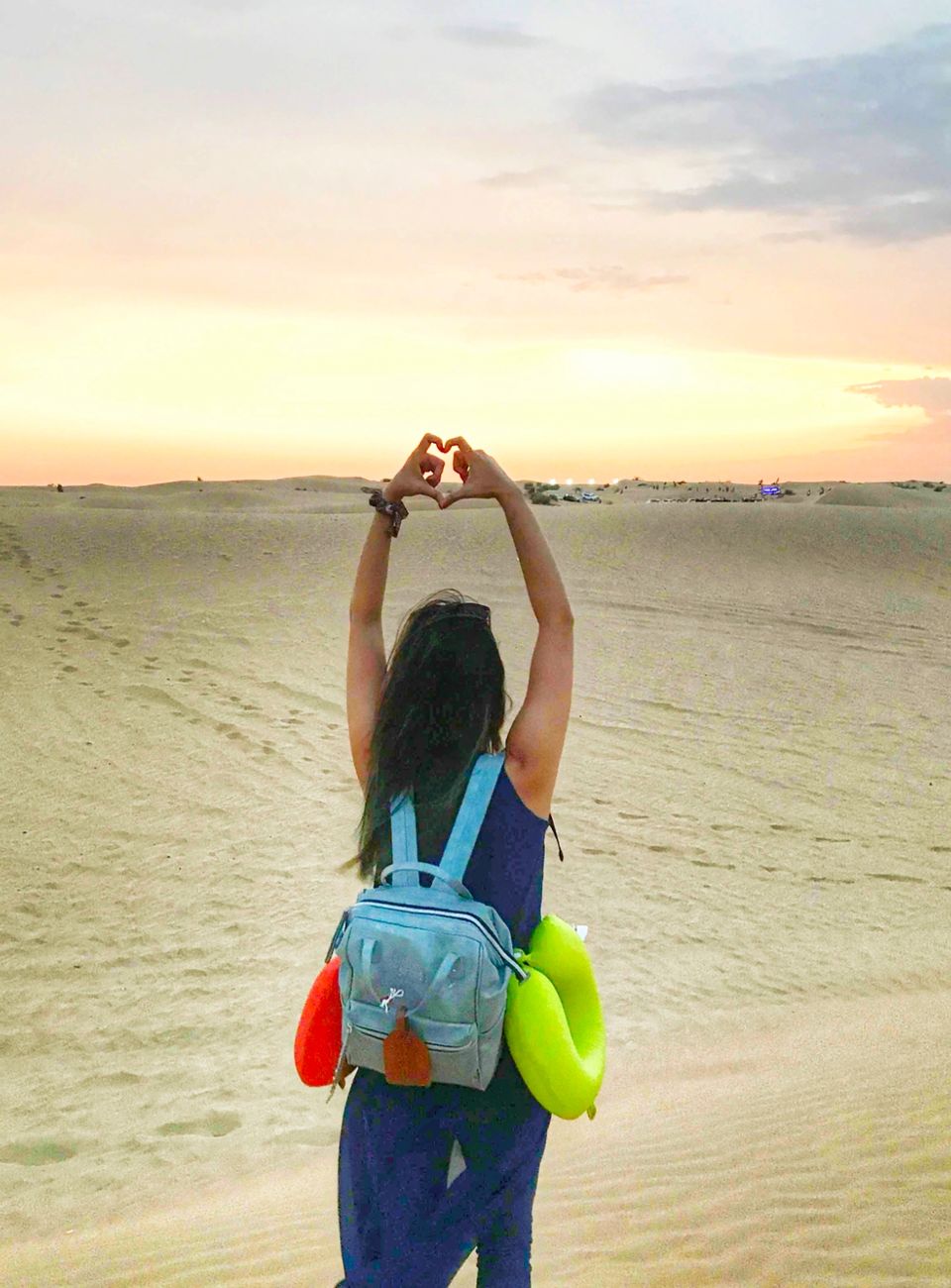 The mystery of Dubai the land of prince and emperors was what we wanted to see as much as we could.
We booked our flights to India from Canada considering Dubai as layover stop. We got 22 hours of Layover.
As soon as we booked the flight , we researched about visa required. Luckily it is available online and can be applied 30 days before departure. We applied for 96 hours transit visa . (Details provided under VFS global )
It took 2 days to get the visa and we were all set and excited. This was our first long trip overseas as couple.
We recently got married and made Dubai as Honeymoon over Layover stop !
We landed around 1130 am on sunday. We wanted to cover 2 things : Desert Safari and Burj Khalifa.
We had booked our safari using Groupon Dubai deals ( They are cheaper) .
All safari starts after 230pm till 8 pm.
So we took a cab to Dubai mall that is the entrance to Burj Khalifa , Dubai aquarium and is the biggest mall in the world.
We reached but had less time in hand to explore Burj Khalifa and tickets at the location are expensive. If you are sure about the time to visit Burj please pre book . We then looked for options and found Tiqet.com #tiqets to book Burj Tours. (https://www.instagram.com/tiqets/)
We explored the aquarium from outside, the Waterfall in the mall and the mall. Ate food. As it was nearing our pickup time for safari we left for it.
Then the adventure began. The amazing Sand in front of us was soo mesmerizing. Little did We knew that we were going for roller coaster ride.
Sand Dune Bashing !!! A MUST Do thing !!!!
20 minutes bashing then you are taken to your camp site where they organize shows like light show belly dancing. If you are looking for some souvenir you can find them there. Also costumes and sheeshas.
Carry cash. As soon as belly dance was over we were asked to return back. They dropped us in the city by 9pm. During this return journey i booked ticket for burj khalifa as now we knew the timing.
Then we went to Dubai Mall again (open till 12) . Had time to enjoy the Dubai Fountain and light show then proceeded towards the sky. World's tallest building!
Due to lack of time we had to visit this in the night but if possible suggestion would be to visit during the day.
We initially planned to stay back at the airport and take lounges as nothing is open after 12. But eventually booked a hotel via emirates and retired for the night.
By the morning it was time to say good bye to Dubai. We were happy to see the 2 things we planned to see that can be seen only in Dubai !
This layover honeymoon of ours continued in Goa after this 😍
Check Instagram stories for more updates :
Sudi_alwaysontheRun