Dubai in UAE is one of the place everybody dreams about to visit. Planning for my first international trip was quite difficult as I had a long Checklist of places to visit before I die. Dubai,UAE was always on my mind as any other traveller because of its high skyline and Burj Khalifa (Highest Building in the world).
Finally I along with my friend started googling places to visit during new year and we visited several blogs, also we were looking for some economical place. Please try skyscanner.co.in if you haven't decided where to go and when to go,this is one of the best site to see airfares around the world. We used this website for our search too. Dubai came out to be one of the best and most economical place for our dates so finally we decided to plan our trip to UAE.
We booked our flight ticket to UAE which costed us around 22K INR with Etihad airlines to and fro. Please note Etihad will take you to Abu Dhabi capital city of UAE and then Etihad has buses running from Abu Dhabi to Dubai. Please note if you are booking to and fro flights with Etihad then their visa partner will help you get the visa which will take around 6K INR and you'll get the visa within a span of 3-4 working days.
So finally our trip started from Delhi to our first international destination. We both were full of dreams to visit the amazing Dubai and had already planned everything which we wanted to cover. Standing in the immigration line for around an hour was like waiting there for a complete day as we wanted to land in UAE as soon as possible.
Finally after all the formalities the boarding started and luckily we got Etihad plane inspite of a guy standing with us for immgration was telling us again and again that we will surely get JET Airways as they code share. But we were quite optimist that we will fly with Etihad itself!
Landing in Abu Dhabi was like a dream the airport was amazing and was completely decorated with Christmas flavour as it was 26th December 2016. After waiting for sometime we finally boarded bus to Dubai.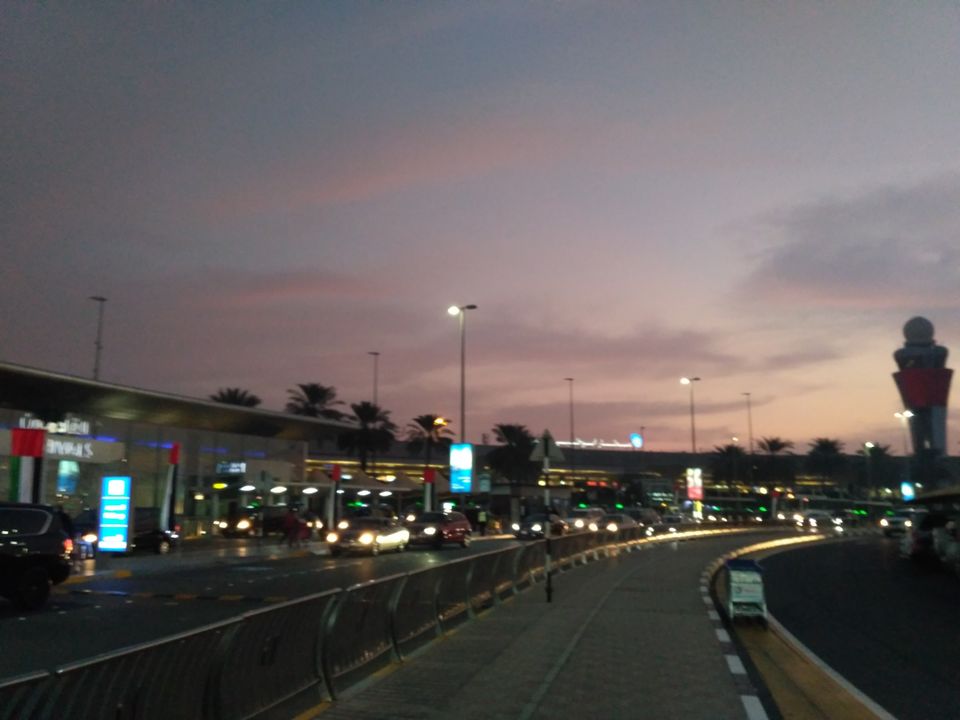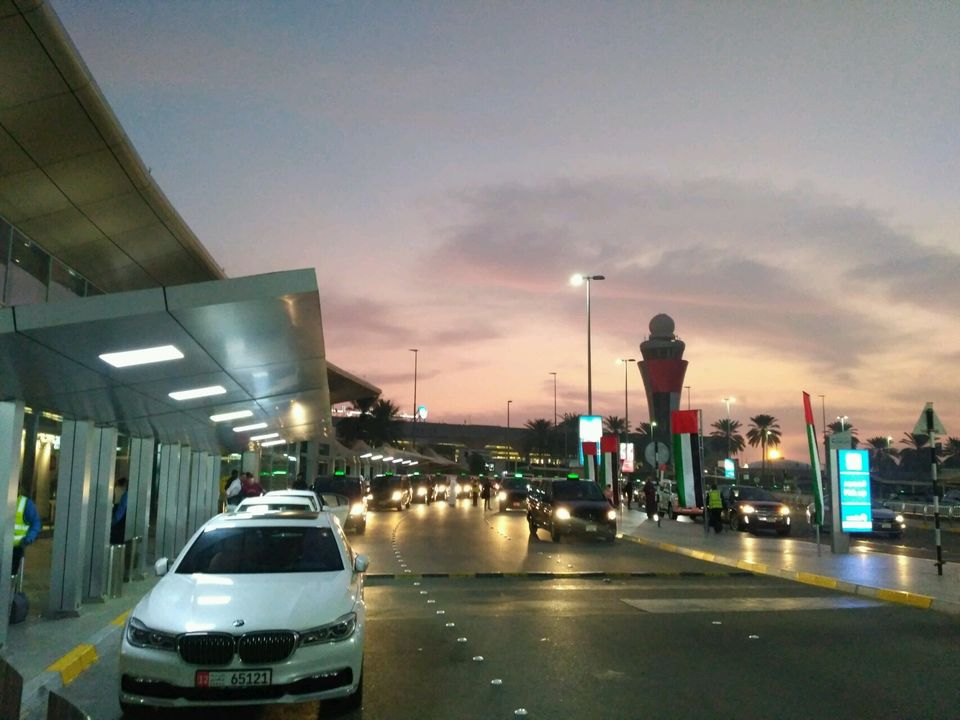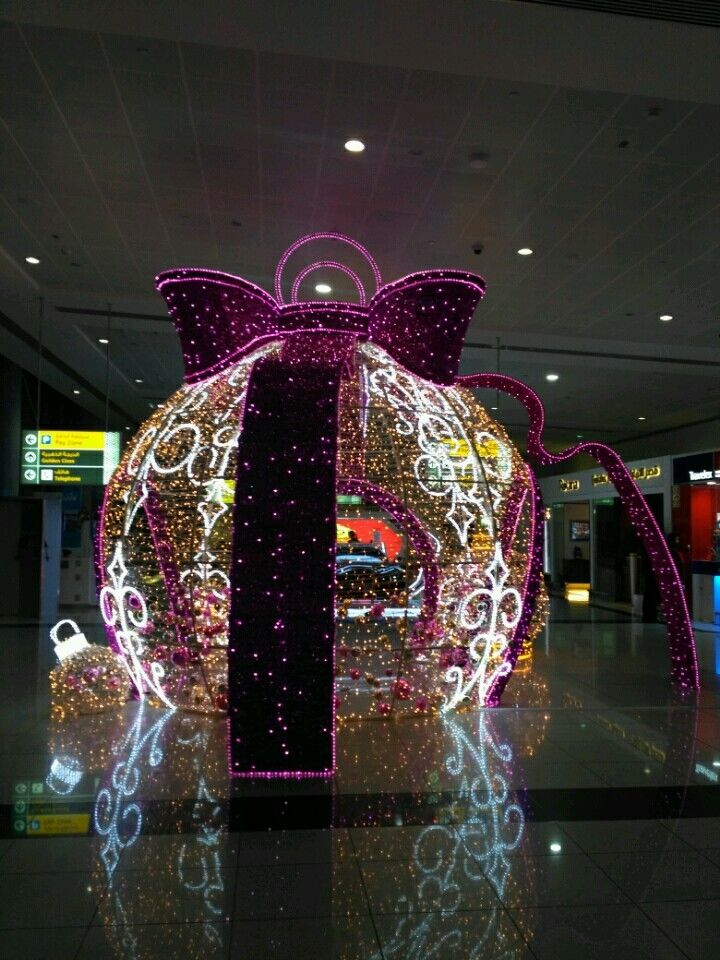 We had already booked our hotel before flying as this is something you need to declare when applying for visa (you need to book the hotel for atleast a day). The hotel for two days costed us around 7.5K INR, the hotel was a four star property. Finally we reached Etihad Centre from where we boarded Dubai Metro and as planned we went towards Dubai Mall. Burj Khalifa the dream of millions to see can be sighted from the metro or from the buses going to and fro in Dubai.
Once you land in Dubai don't forget to take a metro card as it can is easy and cheap too you will get some discounts on all your trips.
Dubai Mall which is one of the biggest and most happening place in Dubai, is about a kilometres walk with lots of travelators from Dubai Mall metro.
So finally we were in Dubai Mall which was one of the biggest mall i ever visited and just next to it was The Burj Khalifa.
After having some fun their we head towards our hotel which was at Dubai Deira and the nearest metro station was Al Rigga and was just 200 meters walk from our hotel. The place was quite beautiful with lots of small shops and restaurants all over.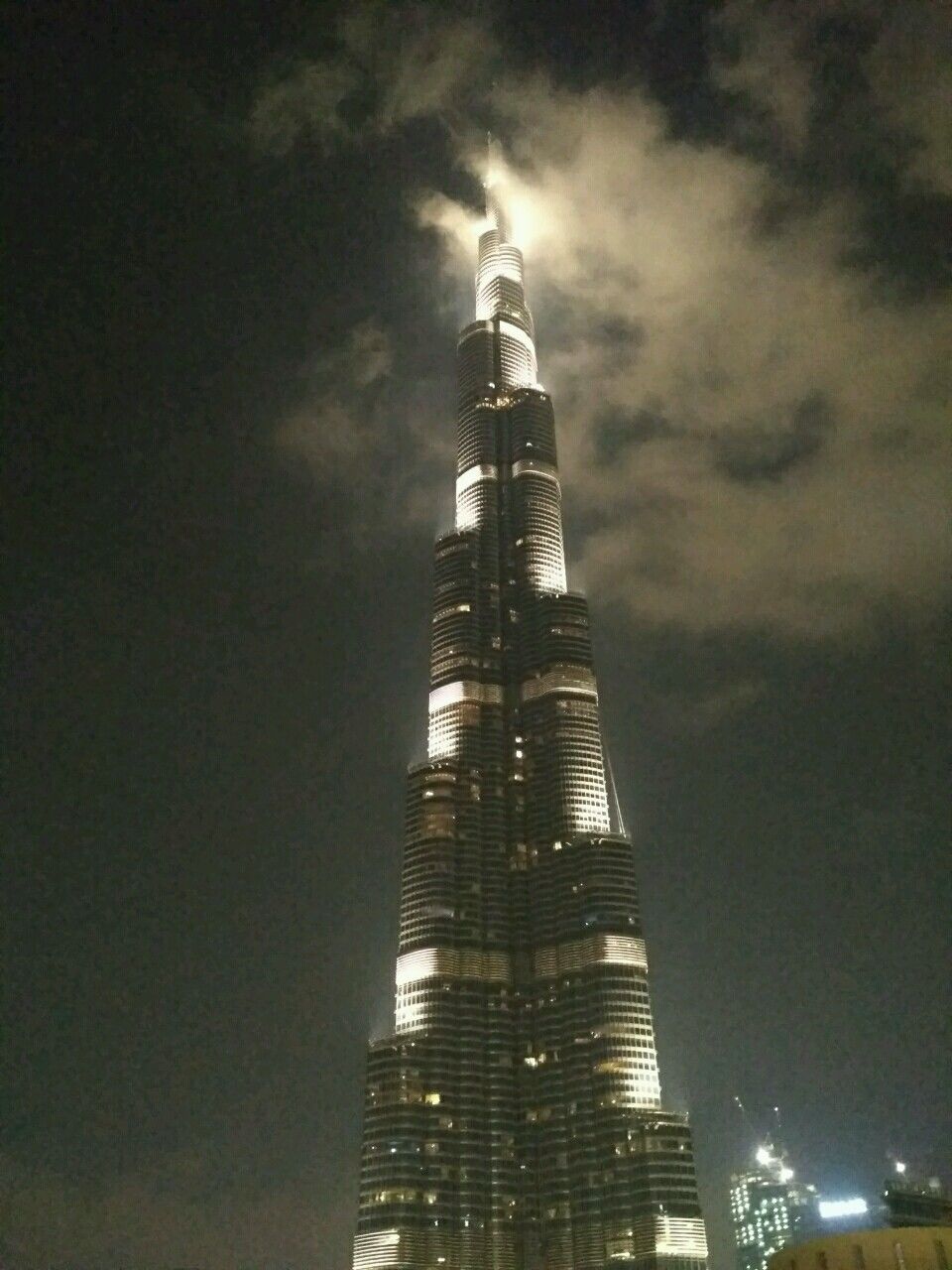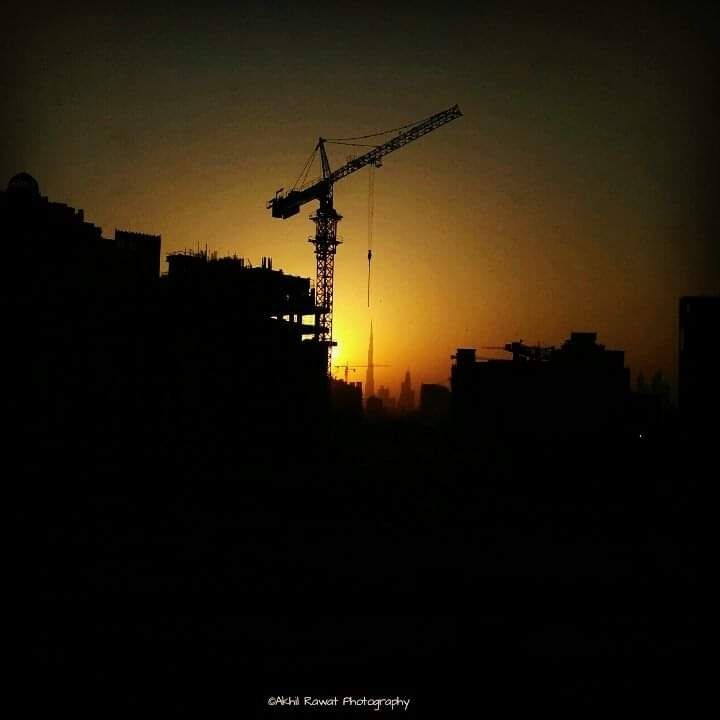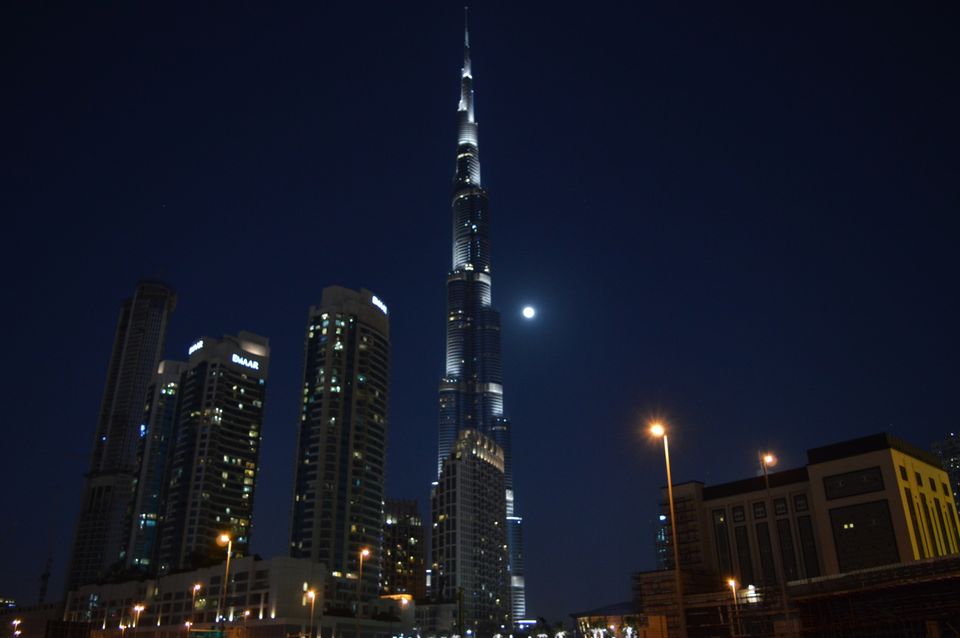 Next-day we decided to visit Dubai city and try out some amazing and famous restaurants in Dubai. In evening we visited Dubai Mall to see the iconic Fountain show. After which we planned to visit Dubai Festival City where you can go from Dubai Creek via boat.
Giant wheel wherein you can take a ride for a very reasonable amount, I guess it was 10 AED but the view from the top is mesmerizing!!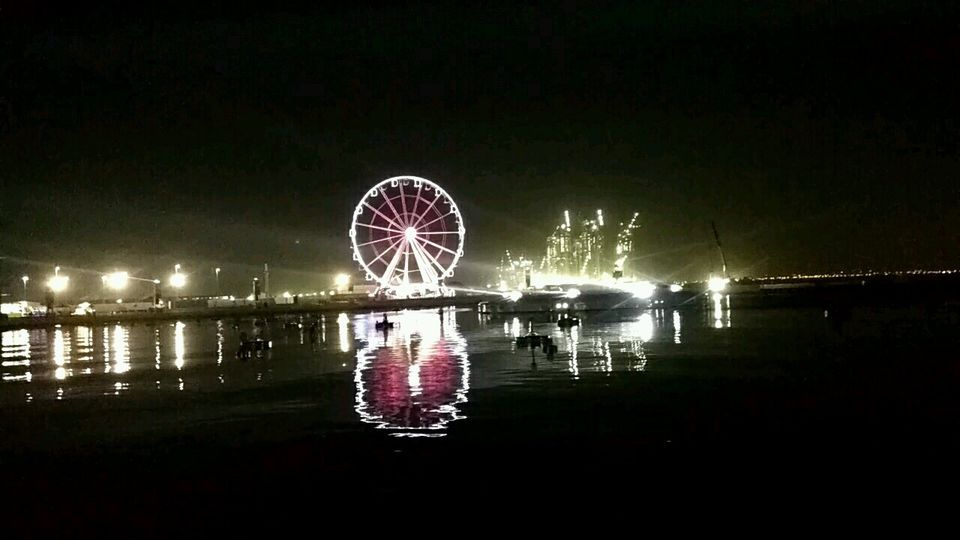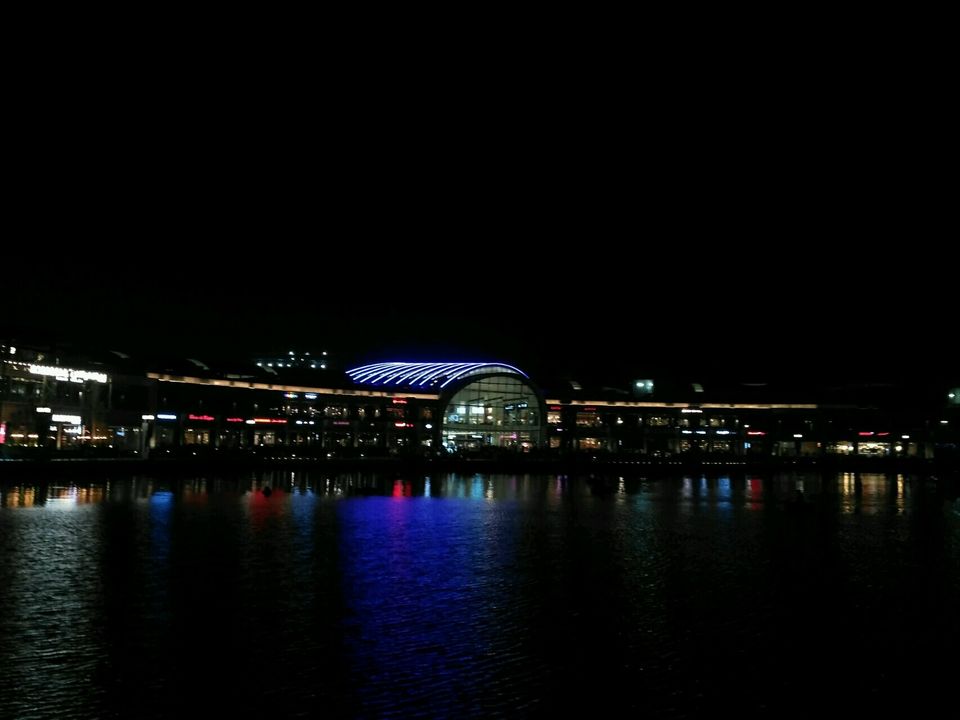 Next day we had planned to Dubai Dessert Safari.
You can book dessert safari online or by calling the agents who takes around 65 AED which includes to take you from a common point in Dubai to the place where you'll do dessert safari wherein Dune bashing will be done in 4×4 Land Cruiser and then they'll take you to a camp side wherein they had already arranged some events and then buffet dinner. The main attraction here are the belly dancers and fire show. They will leave you in Dubai at around 9 pm. Keeping this in mind we had booked last trip to visit At The Top, Burj Khalifa which will cost you around 130 AED per person but i must say it is totally worth it.
The Burj Khalifa has one of the fastest elevators in the world. At the top is an observation Deck situated in Burj Khalifa from where you can see complete Dubai. Some of my clicks from the top.
To be continued!!!