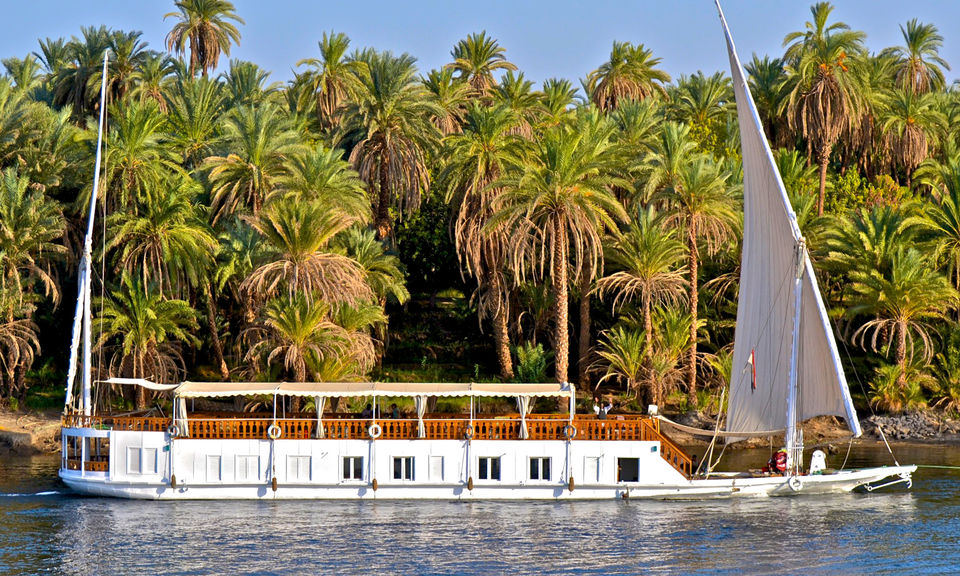 Enjoy an awesome 3-night Dahabiya Nile cruise from Aswan to Esna. Sail the mighty Nile on one of the best Dahabiya Nile cruises. Enjoy your privacy, tranquility, the beauty of the River Nile. Discover the mighty Ancient Egyptian monuments from your luxury small Dahabiya Nile cruise.
Visit the beautiful Temple of Philae in Aswan and the twin Temple of Horus and Sobek at Kom Ombo. Explore the most intact Temple in Egypt of Horus in Edfu. Find out how the Ancient Egyptians quarried their rock when you visit Galab Al-Sililah sandstone Quarry.
Discover the magnificent tombs of the Valley of the Kings, Colossi of Memnon, and the unique Temple of the female pharaoh Hatshepsut. Explore the largest Temple in the world of Karnak and the majestic Temple of Luxor.
Please note that slight changes might occur due to circumstances beyond our control.
Itinerary of the trip:
Day 1: Aswan Tour
Arrival at Aswan airport. Meet and assist by our representative. Meet your guide to commence your tour to the High Dam, the beautiful Temple of Philae, and the granite quarry of the Unfinished Obelisk. Then transfer to your Dahabiya Nile cruise. Lunch and dinner are on board. Set sail to Kom Ombo to overnight there.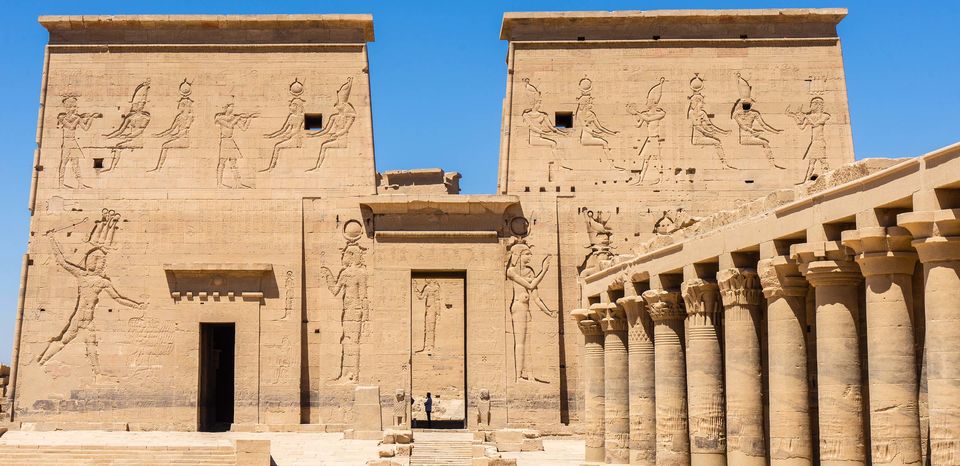 Day 2: Kom Ombo - Gabal Al-Silsilah - Edfu
Breakfast then visit the twin Temple of Horus and Sobek together with the Crocodile Museum at Kom Ombo. Then set sail to Gabal Al Silsilah. Lunch on board and visit the Quarry of Gabal Al Silsilah where the ancient Egyptian workers cut the sandstone blocks to build temples for their gods. Visit the chapel of Horemheb at the quarry. Set sail to Edfu to overnight there. Enjoy your dinner while sailing.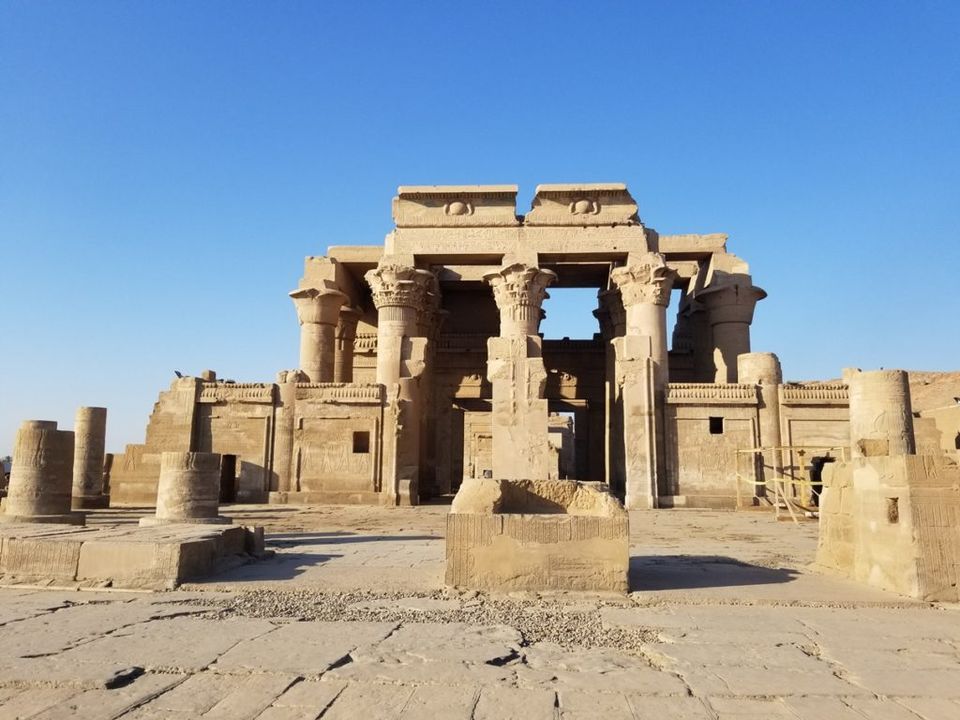 Day 3: Edfu - Esna
Breakfast and take a Horse and Carriage to visit the most intact temple in Egypt of the god Horus at Edfu. Set sail to Esna and enjoy your lunch and dinner on board. Overnight is in Esna.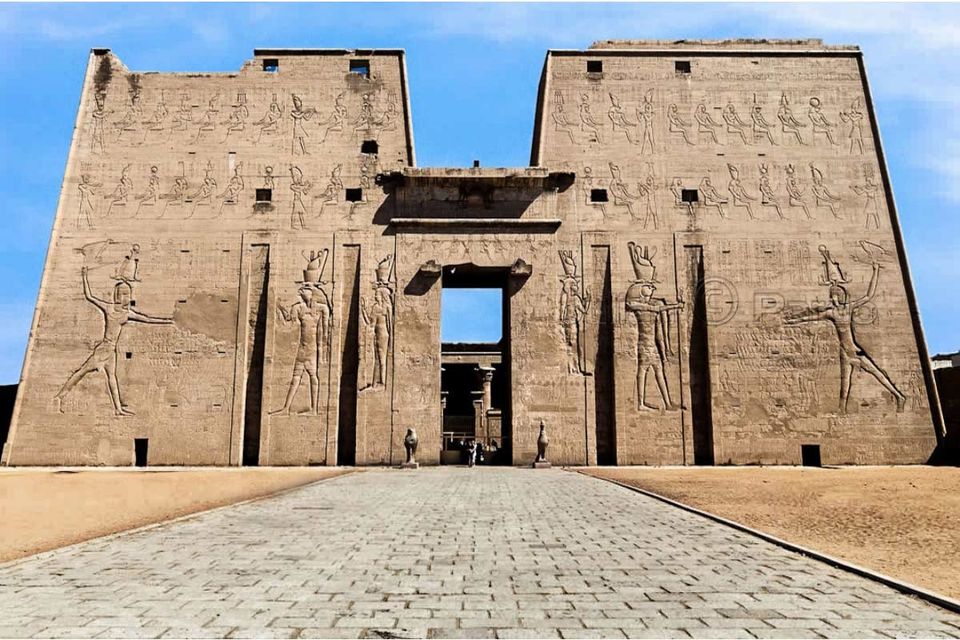 Day 4: Luxor Highlights
Breakfast and disembarkation. Drive to Luxor to visit the Valley of the Kings, the Temple of the female pharaoh Hatshepsut, and Colossi of Memnon on the west bank. Take your lunch at a local restaurant then proceed to the largest temple in the world, Karnak Temple, and then to the majestic Luxor Temple on the east bank. Transfer to Luxor airport.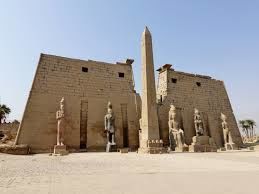 Price includes:
All transfers as per itinerary.
Entrance fees of all sites.
Meals as per itinerary.
Licensed tourist guide.
Price excludes:
Gratuities.
Drinks and personal expenses.
Any site or tour when not included.