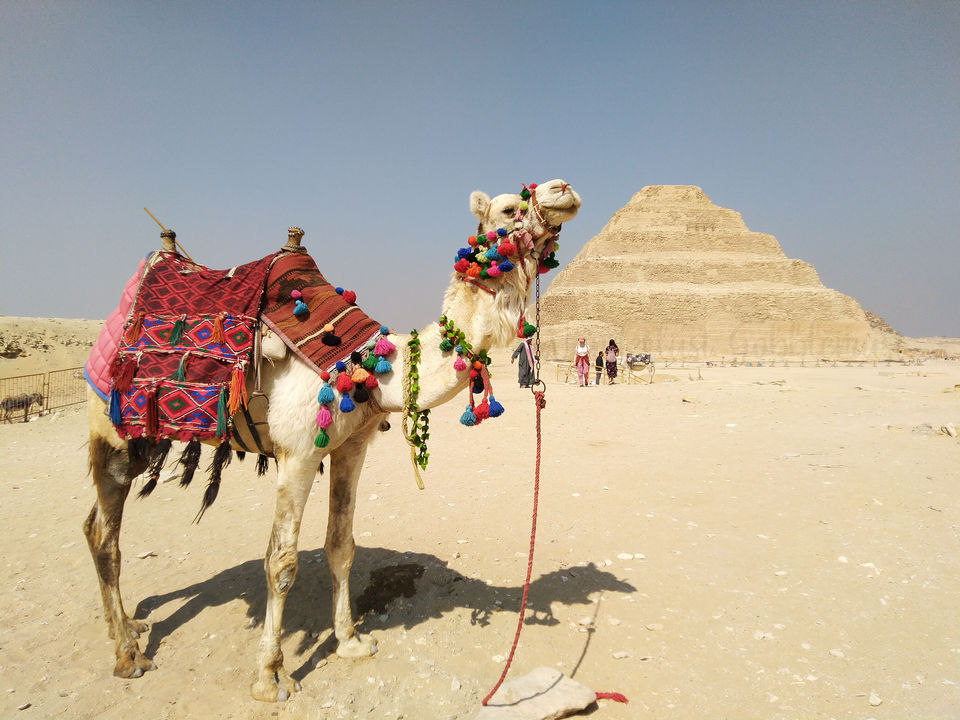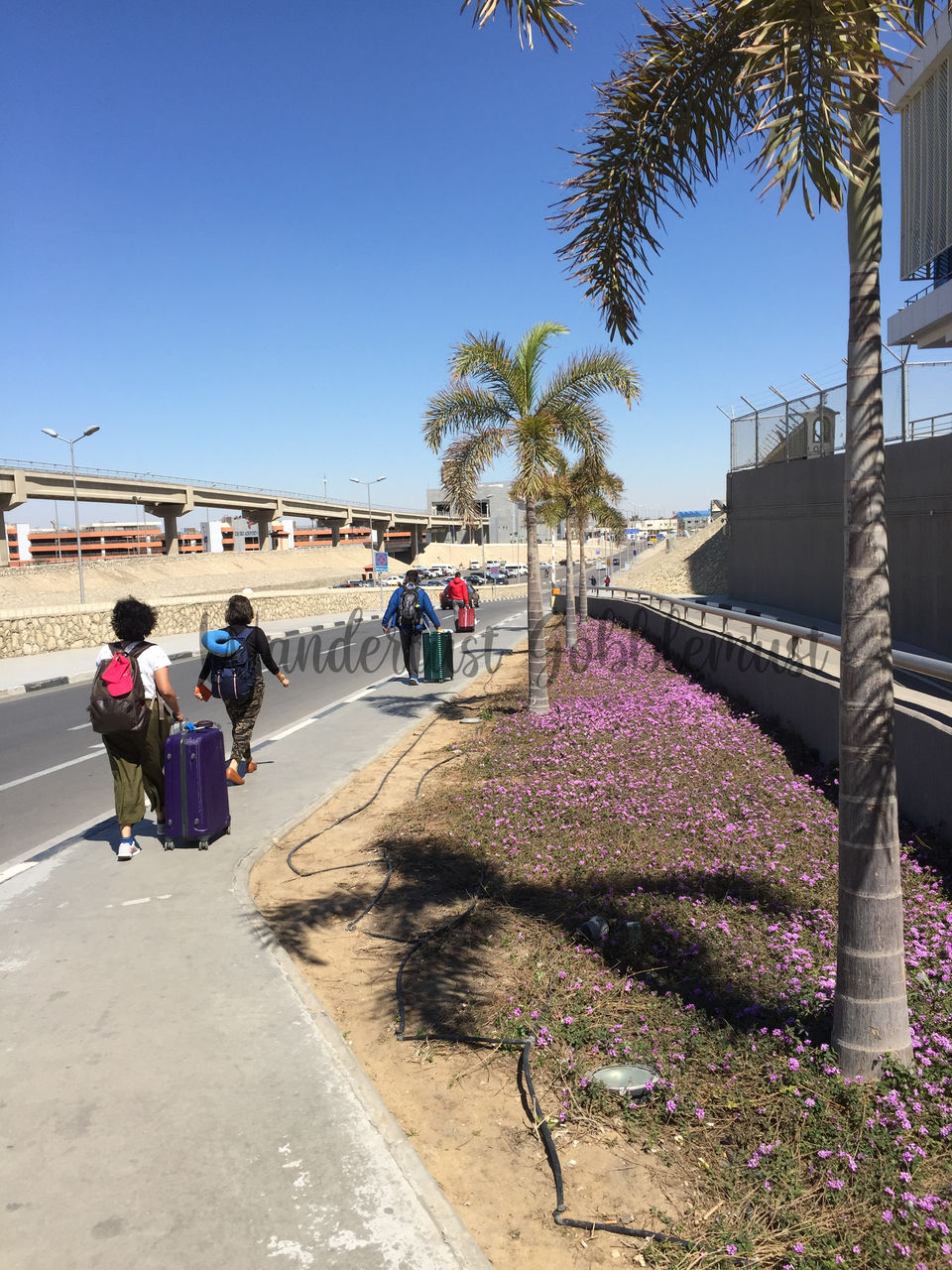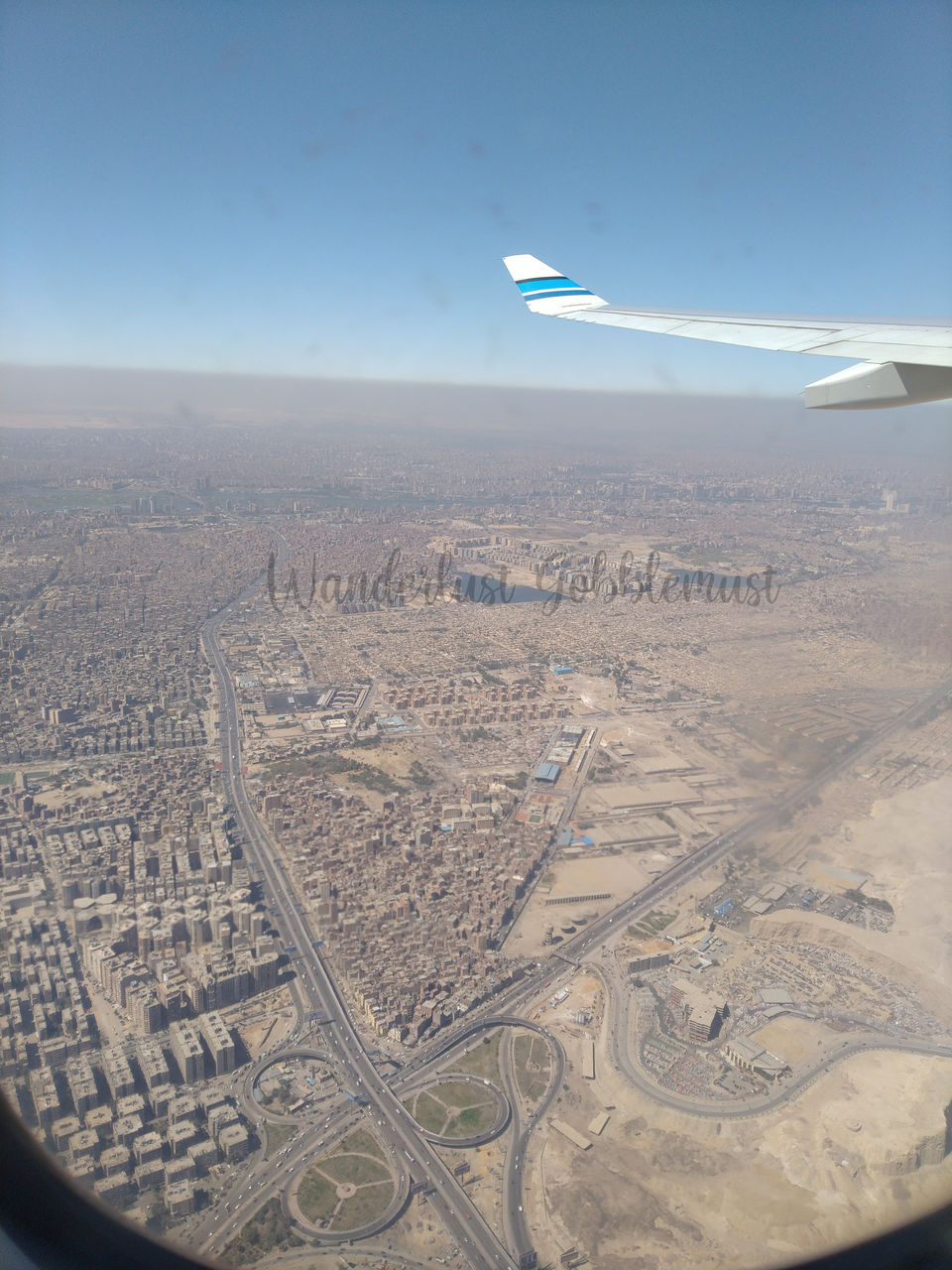 Egypt was the first stop in our 4 country history trip and it was also the first foreign country that we had stepped upon. Excitement and curiosity was at its height. We took the late night flight of Kuwait Airlines (KU-302 & KU-545) from Mumbai to Cairo with a layover in Kuwait City. Kuwait city Airport was quite expensive. From Cairo we had gone to Luxor.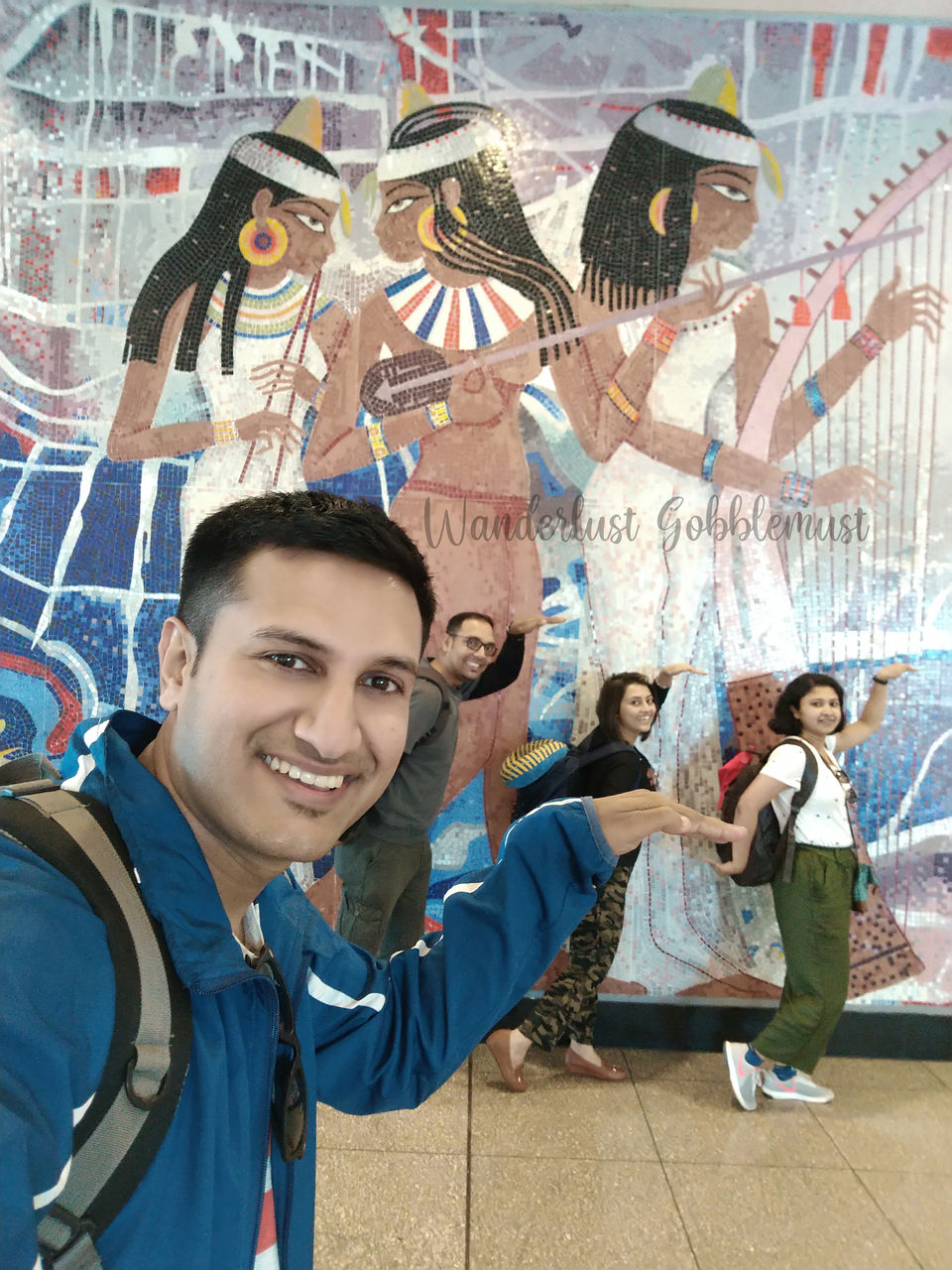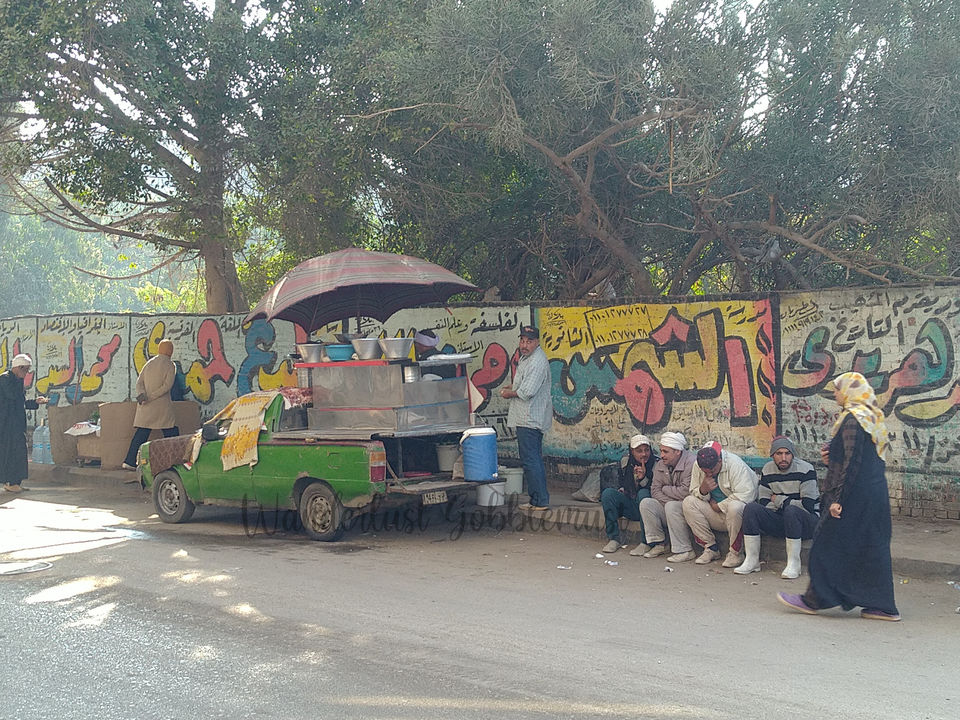 We landed in Cairo at around noon. Baggage collection, immigration and changing currency took about an hour. The airport is quite far (approx. 35 km) from the main attractions. There are prepaid cabs, Uber and Kareem cabs to reach the main city. As we were a group of 4 with much baggage so we had requested our AirBNB host to pre-book a car (traveler equivalent, 350LE). The car was waiting when we got out of the airport. It took almost an hour to reach our AirBNB near the Giza Pyramids (reached by approx. 2pm). After freshening up we took a stroll down the streets to sink in the local culture. To shed off the jet lag we slept early that night.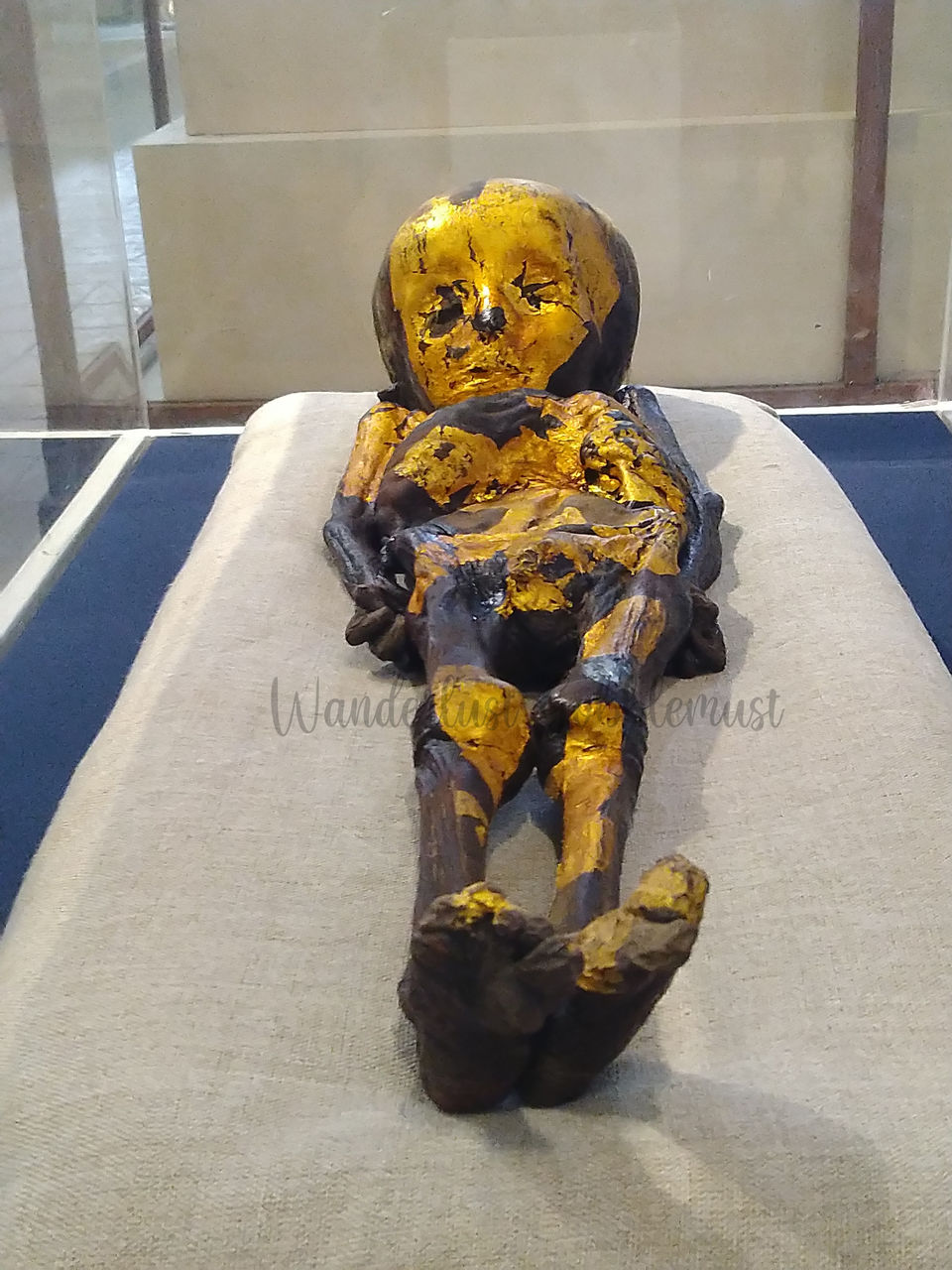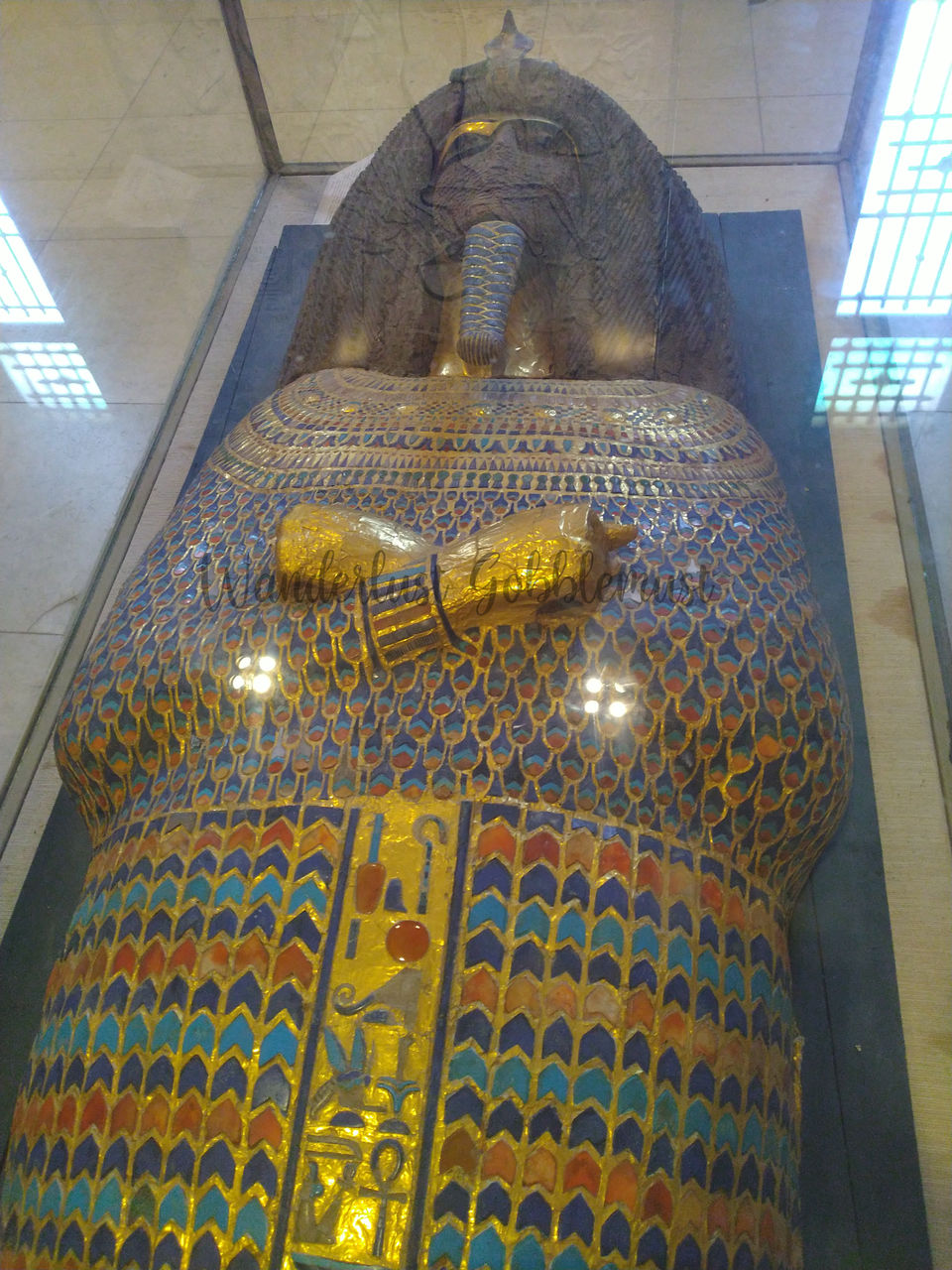 This AirBNB provided delicious Egyptian breakfast after which we took an Uber to see the Egyptian Museum [Opening Hours 9am-5pm; Entry Fees: Museum-200LE, Mummies Room-180 LE, Camera-50LE]. Among the thousands of artifacts don't miss the Tutankhamun's Mask, King Tut's room, Mummies Room.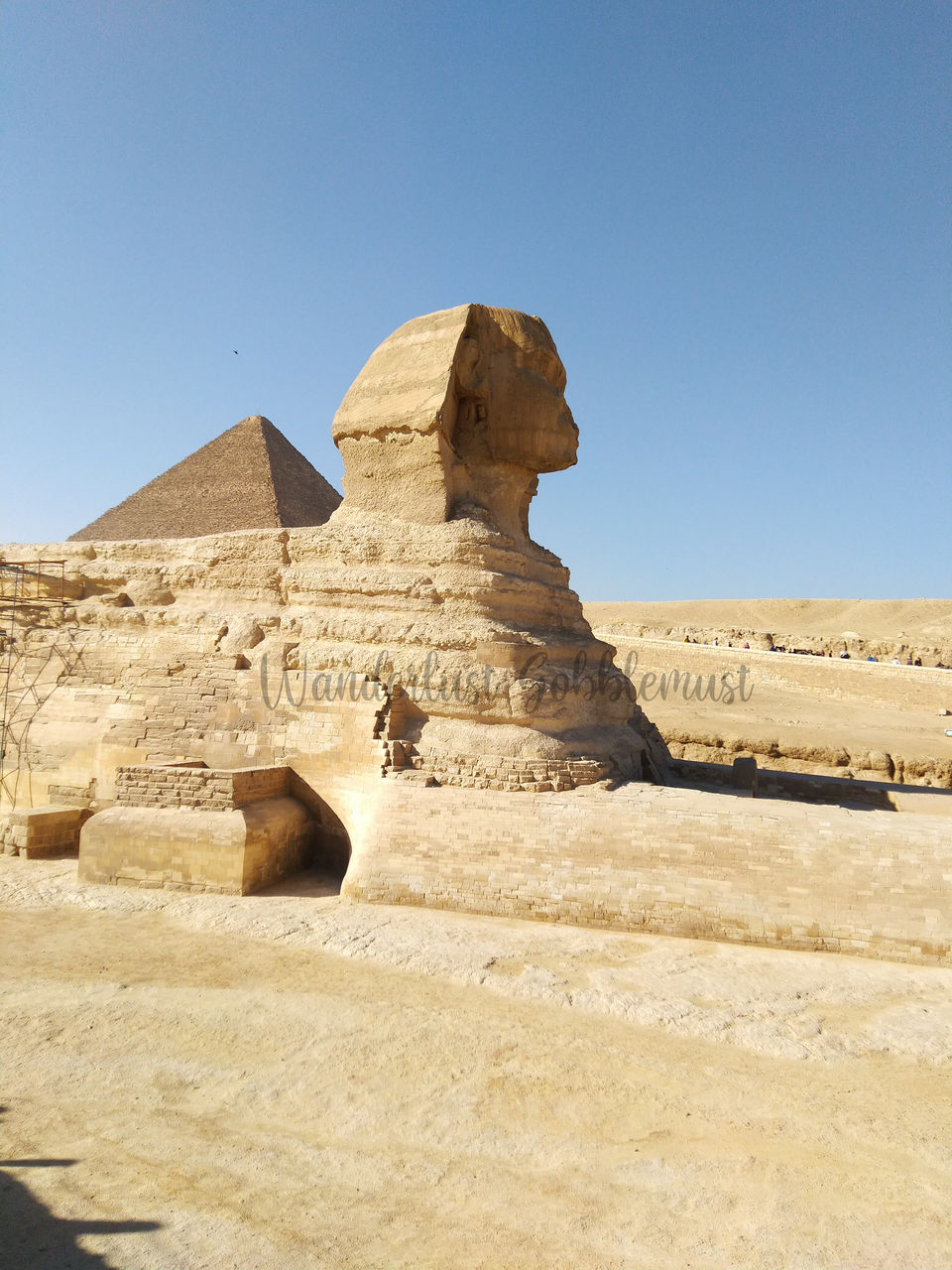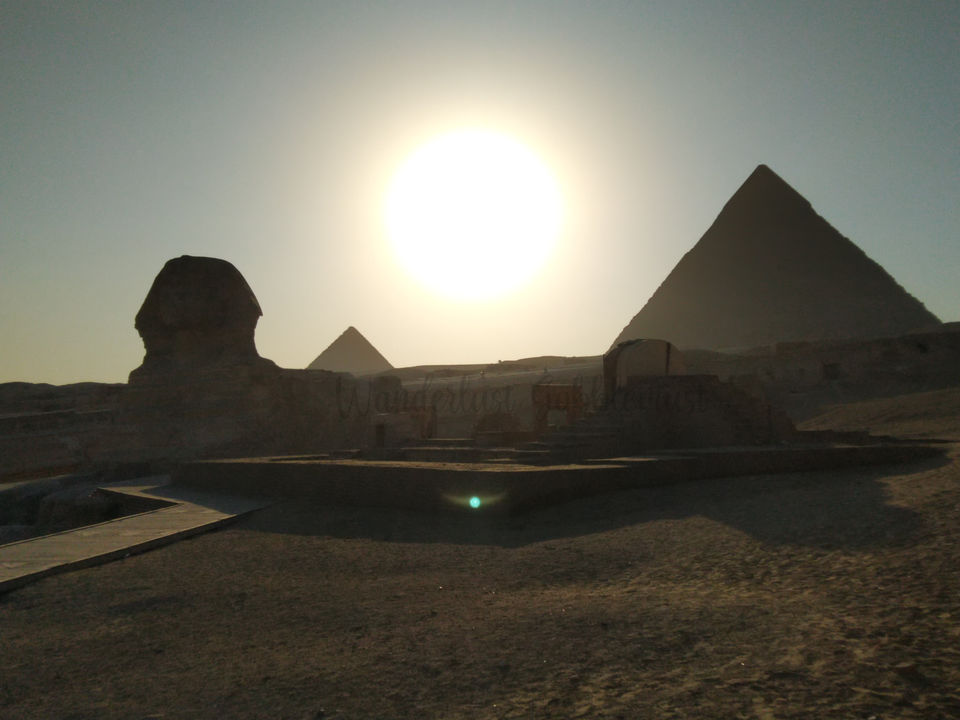 After lunch (approx. INR 600 or 150 LE for 4 people at 3 star Egyptian restaurant) it was time for the Giza Pyramids- what we had been reading and seeing in history books and TV channels since childhood [Entry Fees: Necropolis Complex-200LE, Great Pyramid entry-400LE, Entry 2nd/3rd pyramid-100LE]. We chose to see it post lunch as we wanted to witness the sunset on the backdrop the greatest man made marvel-it was more than we had expected. We did not have enough time to go for a camel ride, but it is worth (need to bargain a lot). We chose not to enter the pyramids as these ones are filled with tourists and we had planned to get the experience at Saqqara.
At night we visited the buzzing and dazzling Coptic Cairo [Entry fees: Citadel of Saladin-180LE, Islamic Cairo-80LE] and Khan-el Khalili market. The market really left us awestruck-the colors, the light, the irresistible mementos, THE LIFE! We had Egyptian Coffee at the legendary El Fishawi café [open 24X7, Coffee-20LE]. We bought a few souvenirs from the shops. With an unsatiated heart we had to return to our stay as it was almost midnight. We could not get an Uber at that time so we booked a taxi (blue-white taxi).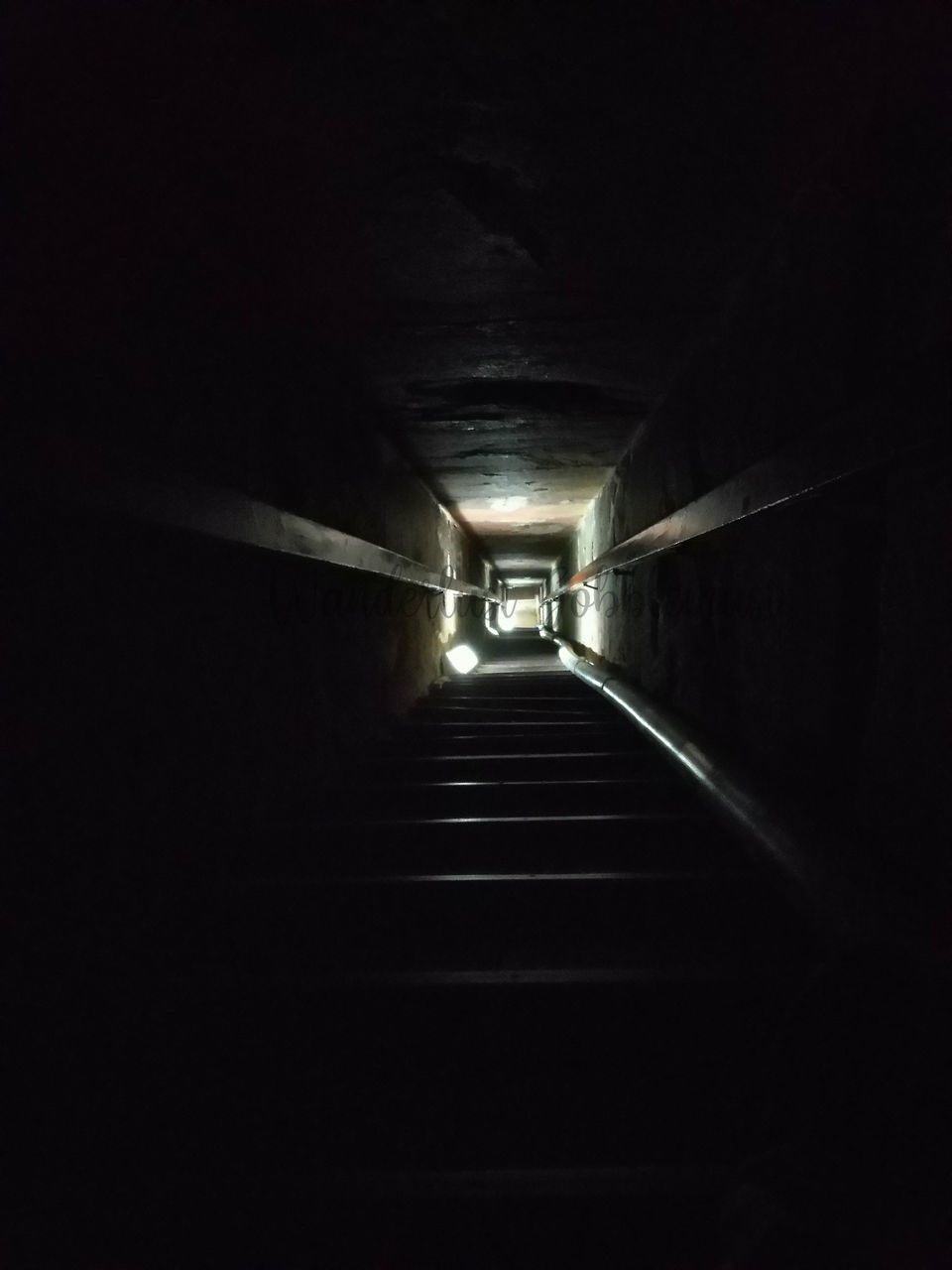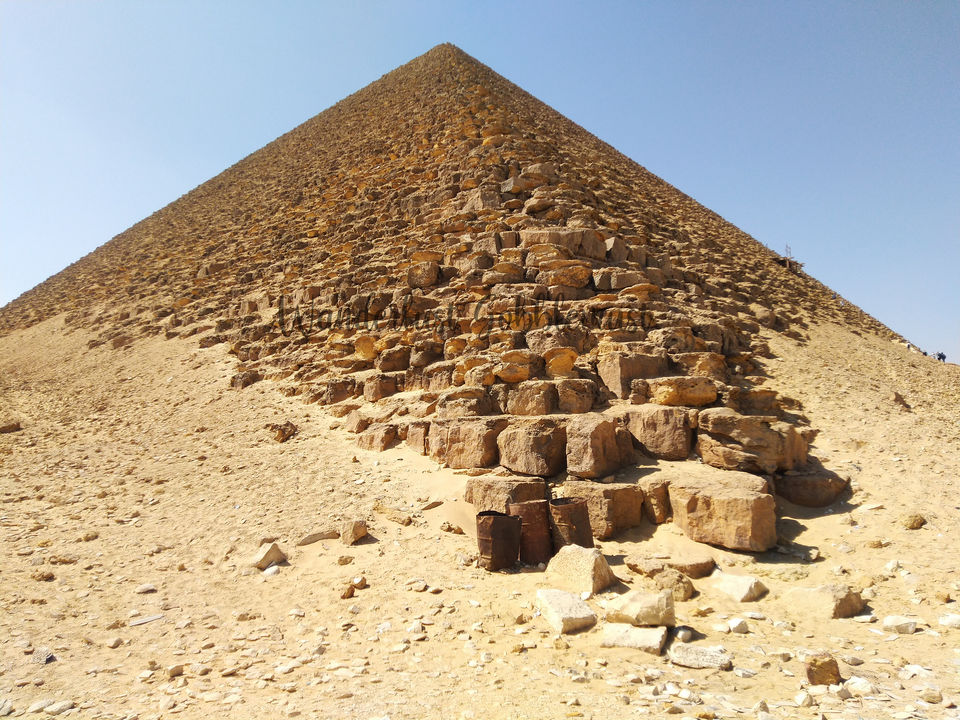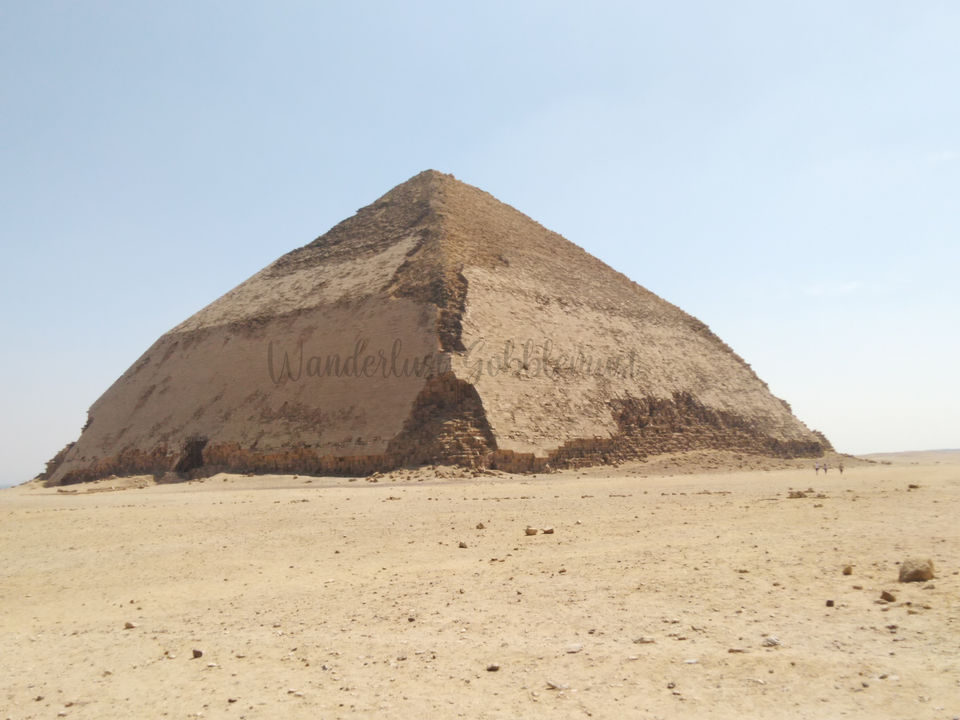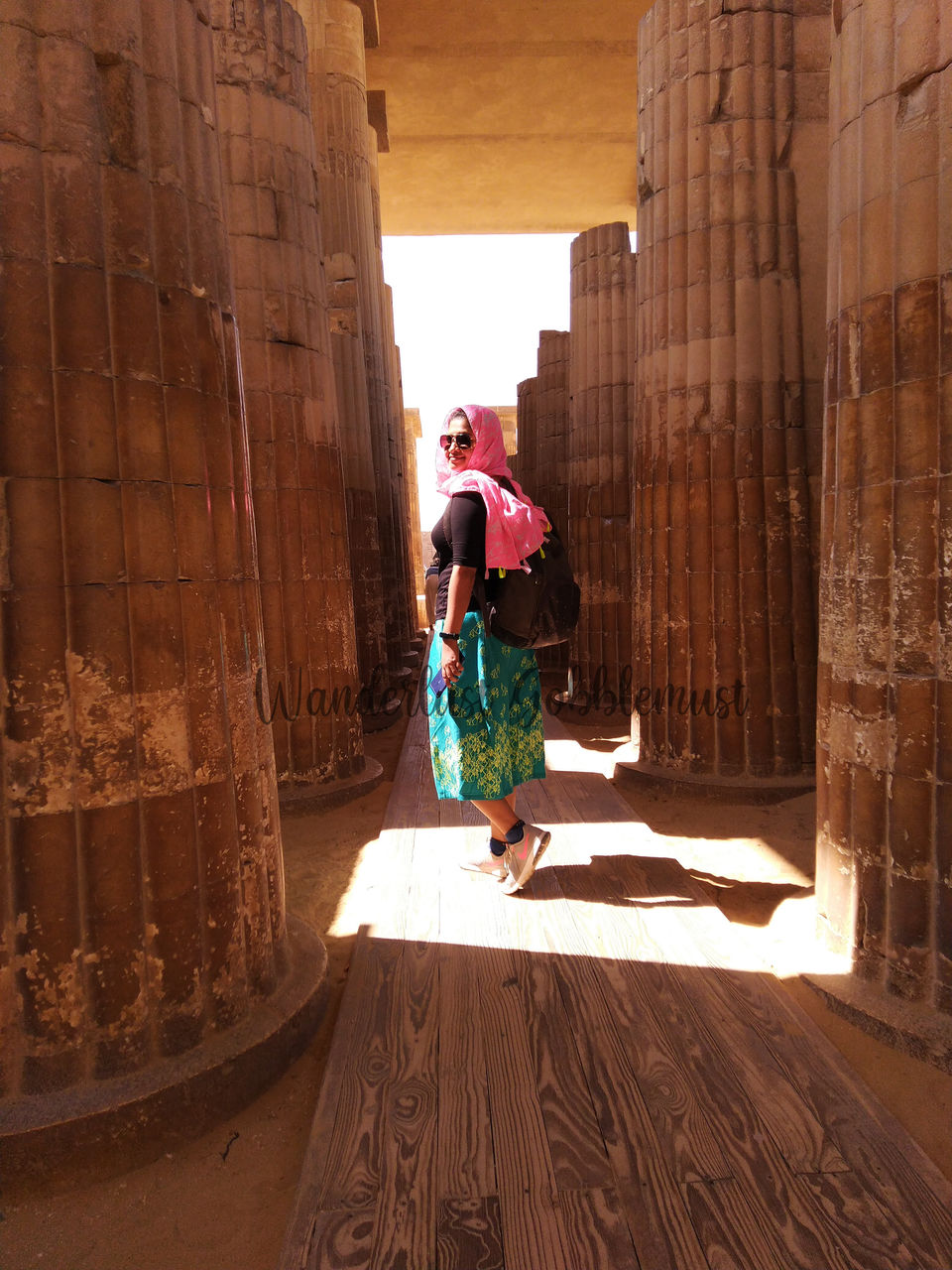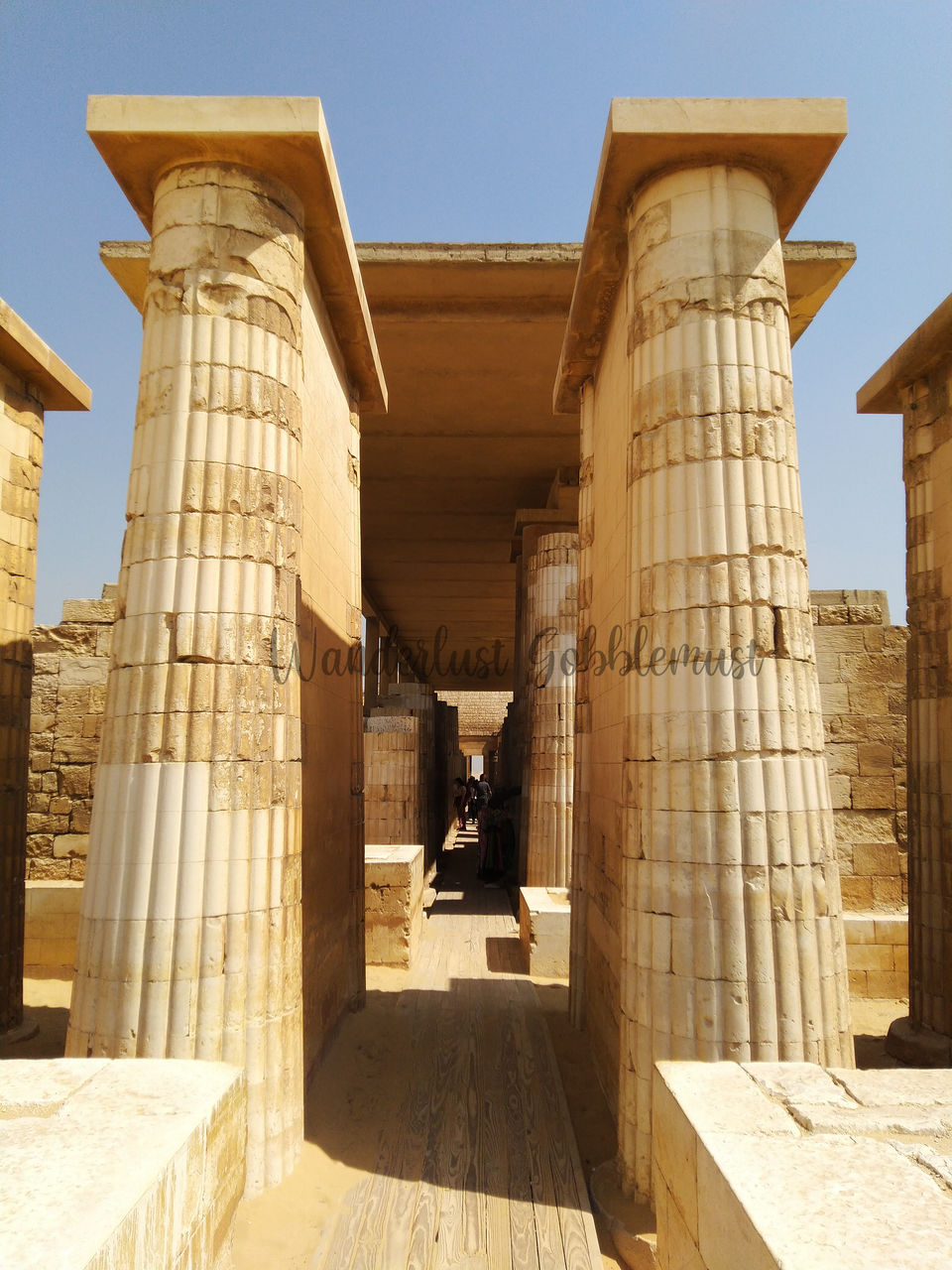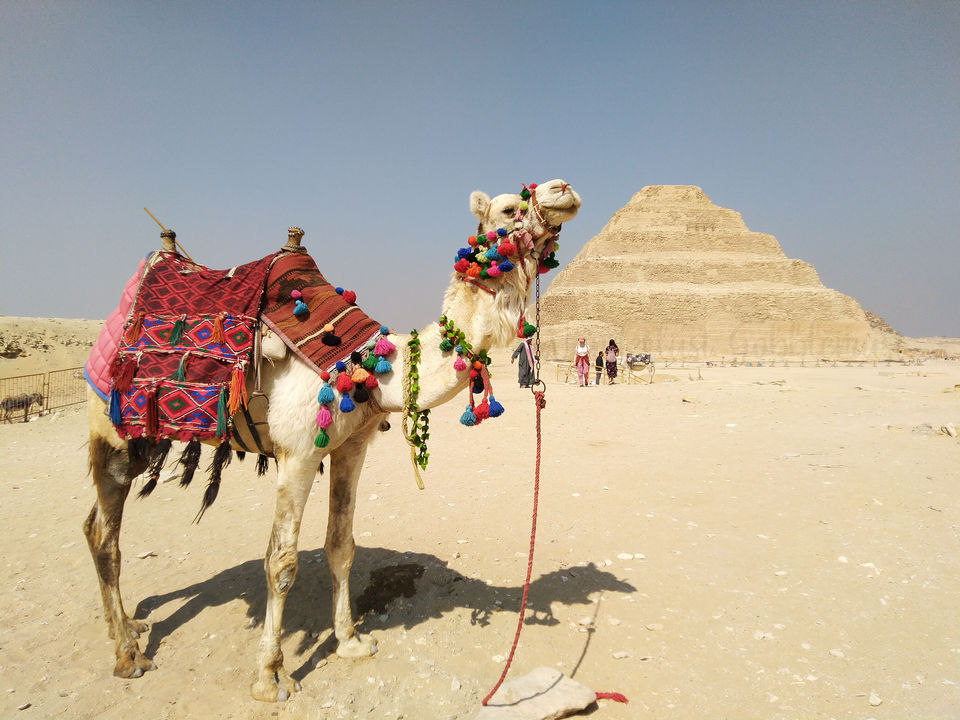 If you are planning to visit the old ancient towns of Saqqara and Memphis [Entry Fees: Saqqara-180LE, Memphis-80LE, Dahsur-60LE] then it best to book a cab for the full day. We started early (7am) and booked an Uber for the entire day [cost approx. 700LE or INR 2800]. Visit to these locations is a must to understand the development of the pyramids after you see the Bent Pyramid and the Stepped Pyramid. We entered inside the Red Pyramid here, the experience was overwhelming. But claustrophobic people or having breathing problem should avoid as it involves steep climb through very narrow spaces. We got back to main city by 3pm. We bought date chocolates and Kunafa from the legendary El-Domiaty (they were so generous to let us taste many of the items).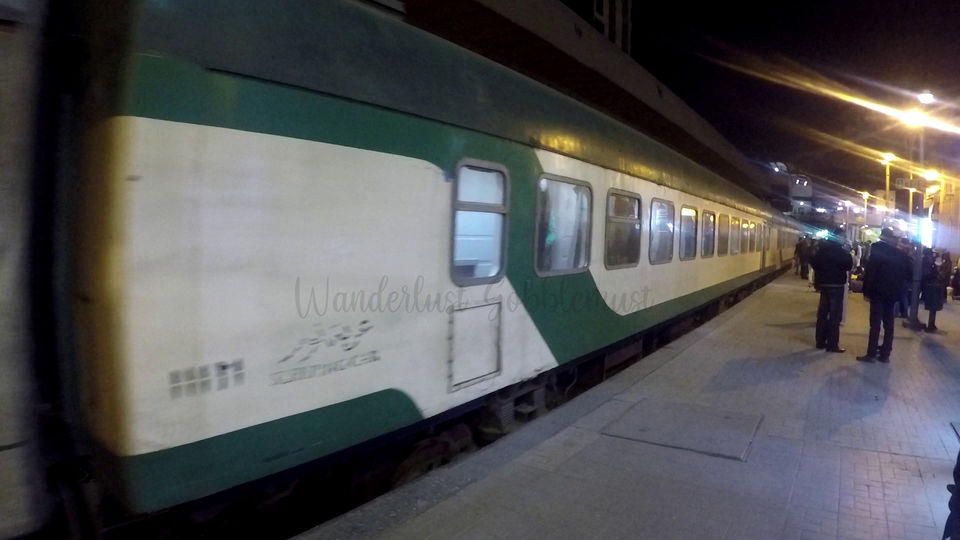 The same Uber dropped us at Giza train station. The same day evening we had our train (Watania Sleeping Train) from Giza to Luxor. It comes on the 1st platform so you don't need to crossover to the other platform. It was our first experience of a luxury train. You have to pre-book your tickets here 4 months in advance (for the 4 of us we booked 2 double cabins): https://wataniasleepingtrains.com/ticket/index.html
Tips & Highlights:
• 1 Egyptian Pound (1 LE) is approx. INR 4.00
• If you can get the confidence from your AirBNB owner about a reliable local currency converter then it is better to change a small amount at the airport and change the rest at the local vendor.
• People are real friendly, they even quote names of Amitabh Bacchan and Sharukh Khan to make you feel at home.
• Book hotel/AirBNB near the Giza Pyramids. Much better value for money and Pyramid view is the bonus.
• Contrary to the popular notion that Egypt is not safe for travelling, it felt safe to travel till midnight in areas near Giza and Coptic Cairo. But be street smart.
• Tap water is not drinkable in Egypt. Carry plenty of water wherever you are going as it involves lots of walking in the Sun and weather is dry.
• The experience of entering pyramids is almost same for all pyramids. So try to avoid the pricey and crowded Great Pyramid at Giza. Try the 2nd or 3rd Pyramid instead. Even better if you are going to Saqqara, it's surely the best of the lot.
• Never handover your tickets to anyone unless you have boarded the train. While boarding Watania Sleeping train, confirm the train number (as many other trains also come at that time).