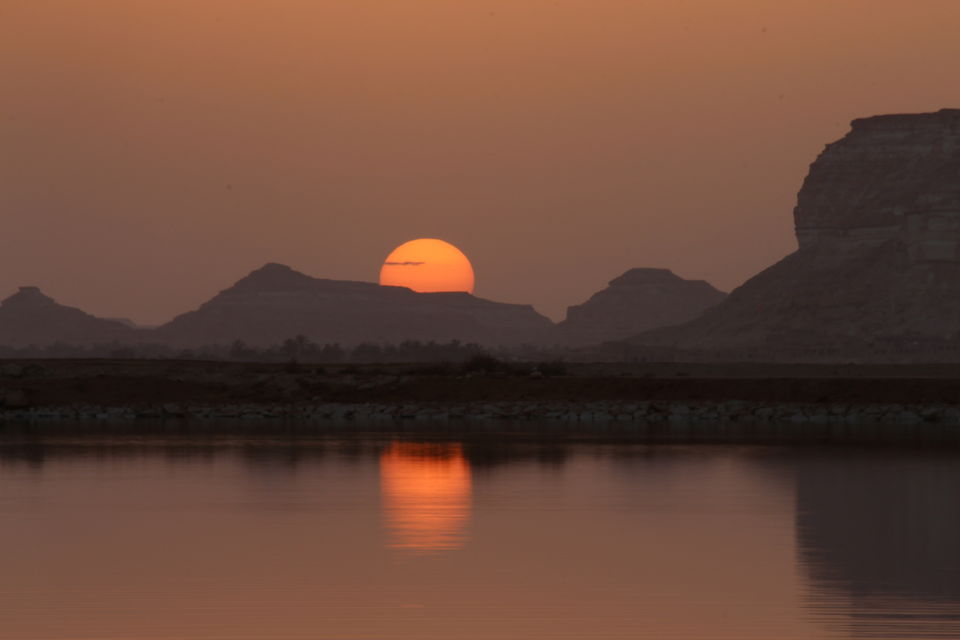 The first thought that came to my mind, and i am sure will be yours after hearing about a vacation in Egypt is 'Hot weather, desert and ofcourse, camels!
It's later that i found out that this amazing country in Africa, has so much else to offer, it's a whole new vivid experience and an enticing journey.
Cities visited -Shibin-el-kom -Banha- Cairo-Siwa-Dahab-Luxor-Aswan-Alexandria-Faiyum-Hurghada
Famous places/things to do in each city:
1- Shibin and Banha- Local market, Boat rides in Nile river
2-Cairo- Cairo Museum, Giza Pyramids
3-Luxor and Aswan- Banana Island, Nubrah village, Abu Simbel temple, Karnak temple, Hatshepsut temple, philae temple, luxor temple
4-Alexandria- Beaches, Alexandria Library, Greek temple
5- Dahab city and Siwa- Dahab canyons, Scooba Diving in four pools of dahab, St. Catherine Mount, desert safari
6- Hurghada- Cruise, Party places and Clubs
Day 1- I landed in Cairo, the capital of Egypt. I was staying in Hotel Pharaoh Palace which is a nice place to settle in. You will find a lot of tourists there. I first went out, to visit the Cairo Museum.
The Cairo Museum has it all about the great ancient history of the country. From mummies to gold ornaments to sculptures and art pieces, a must place to visit.
The next place that i visited our the pyramids in Giza. You hop on a camel/horse and ride along in the desert to embrace the prodigious pyramids. They also take you inside a pyramid which is a mind blowing experience.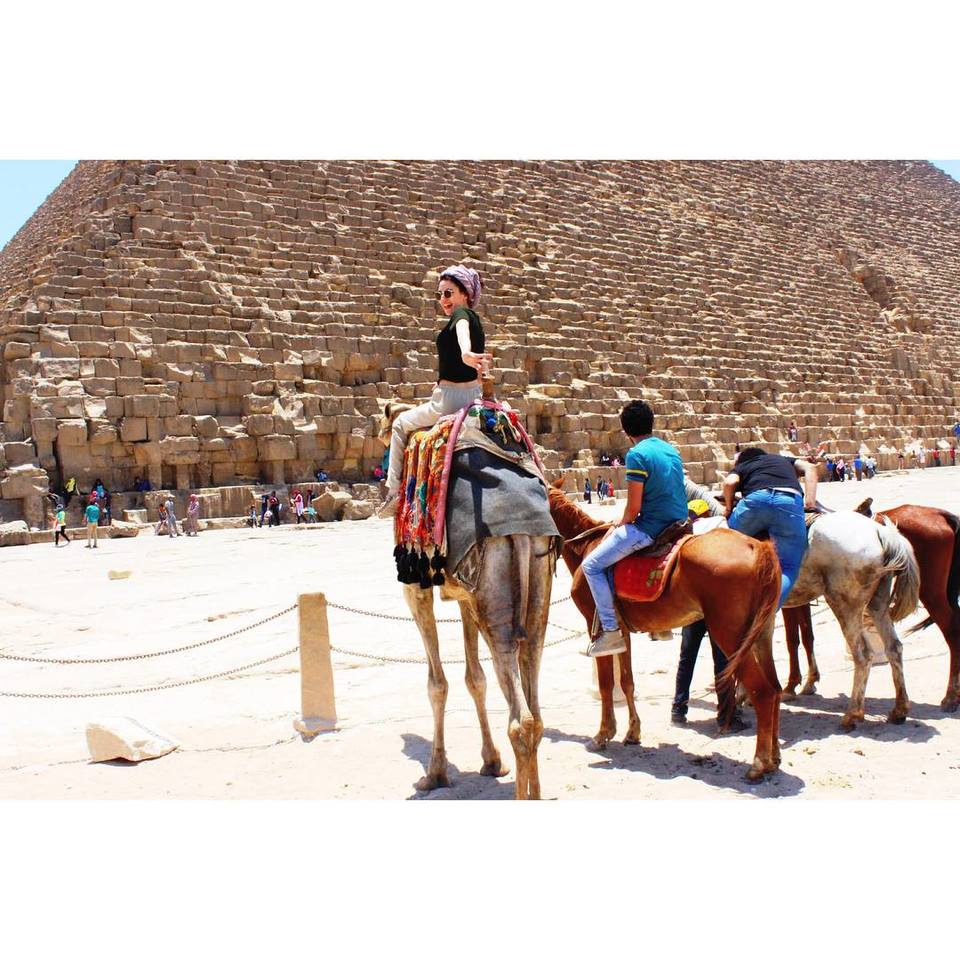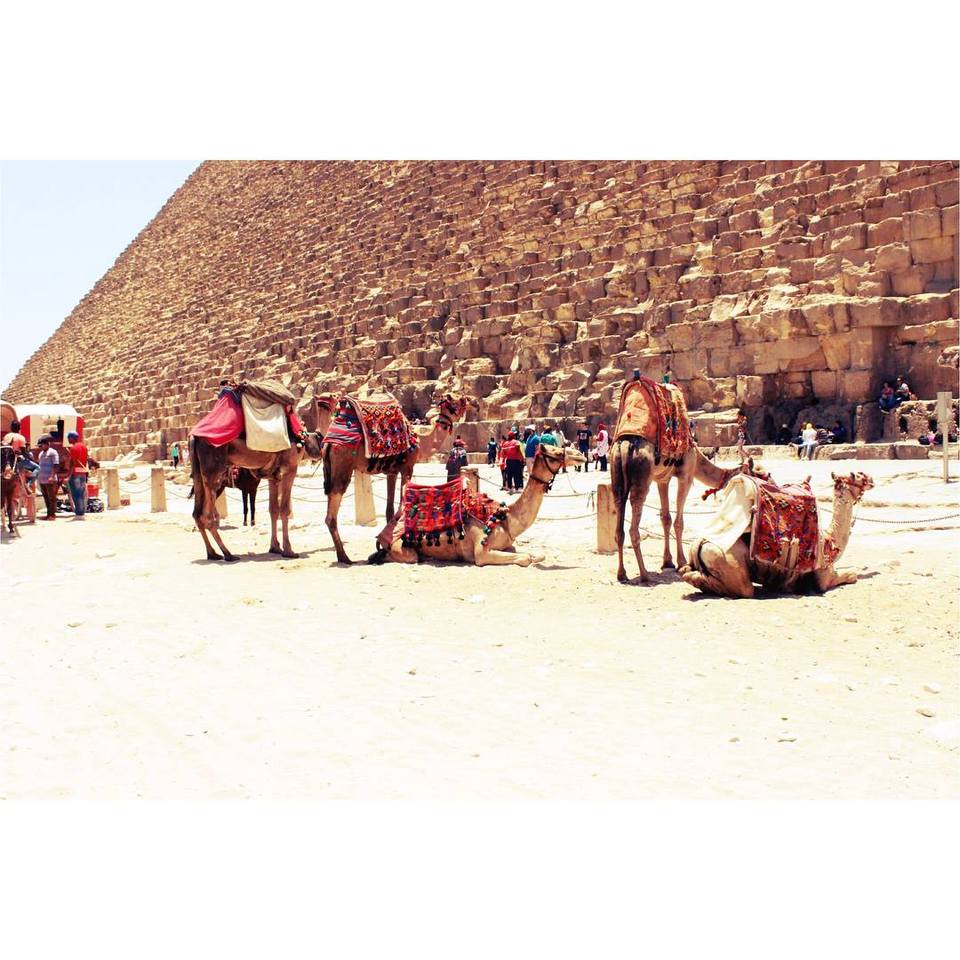 Day 2- I took a mini bus to Shibin-El-kom and it took me less than two hours to reach there. Shibin is a small and peaceful town with little cafes and cheap markets. Sheesha was worth 40 INR!
I went to the next closest city called Banha and took a boat ride in the ferry in the famous river Nile.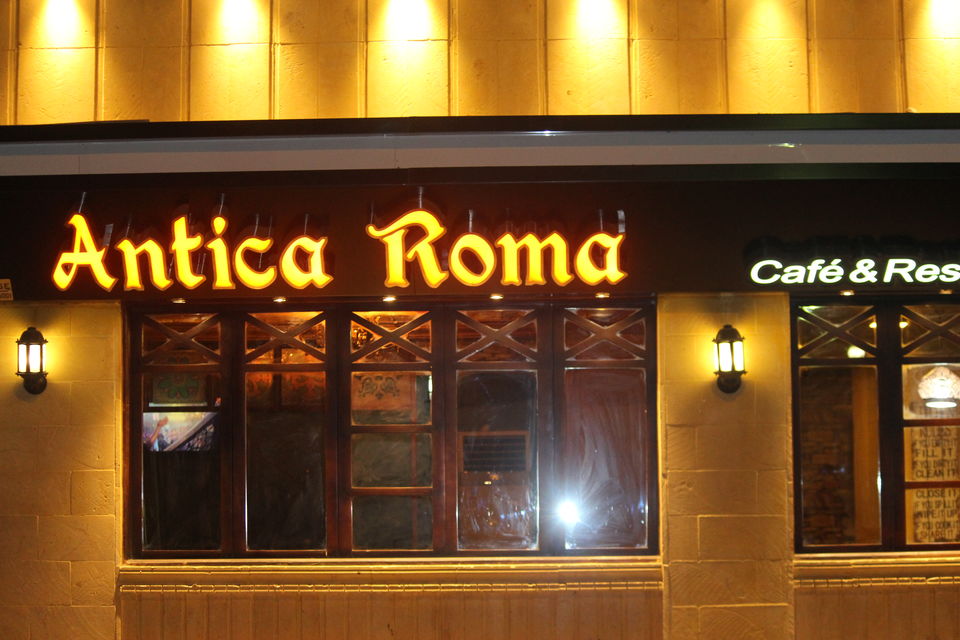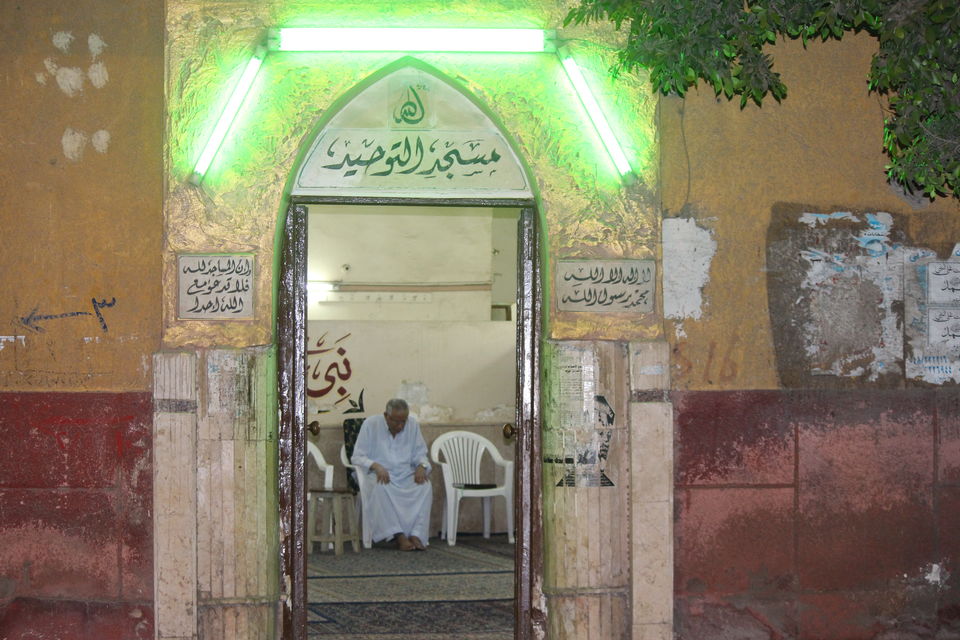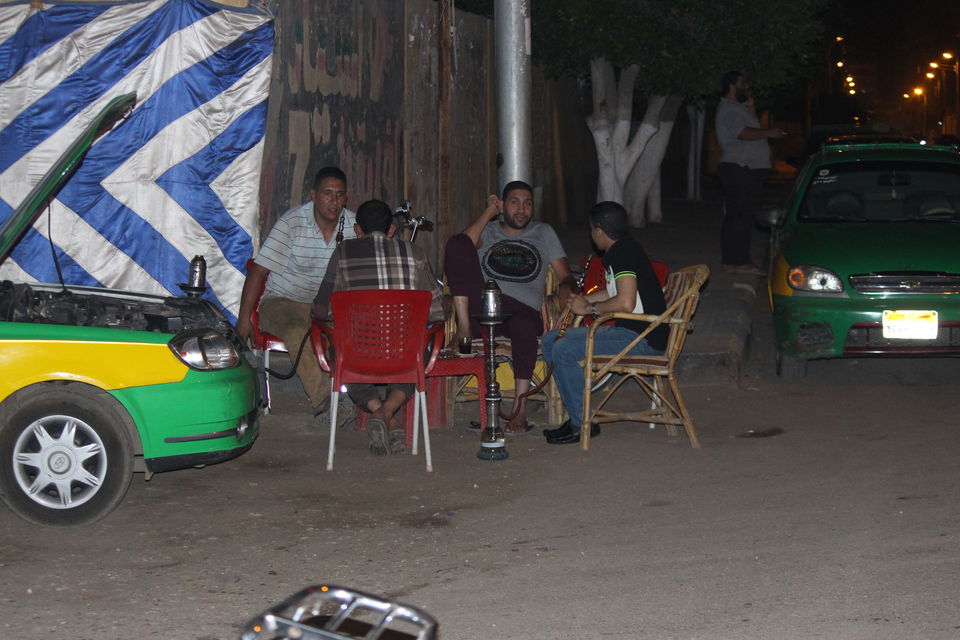 Day 3 and 4- Took some rest and visited the local markets and streets in shibin and cairo.
Day 5- I took a mini bus, but this time to Alexandria which was a three hours journey. I visited the famous Alexandria Library and some exotic beaches!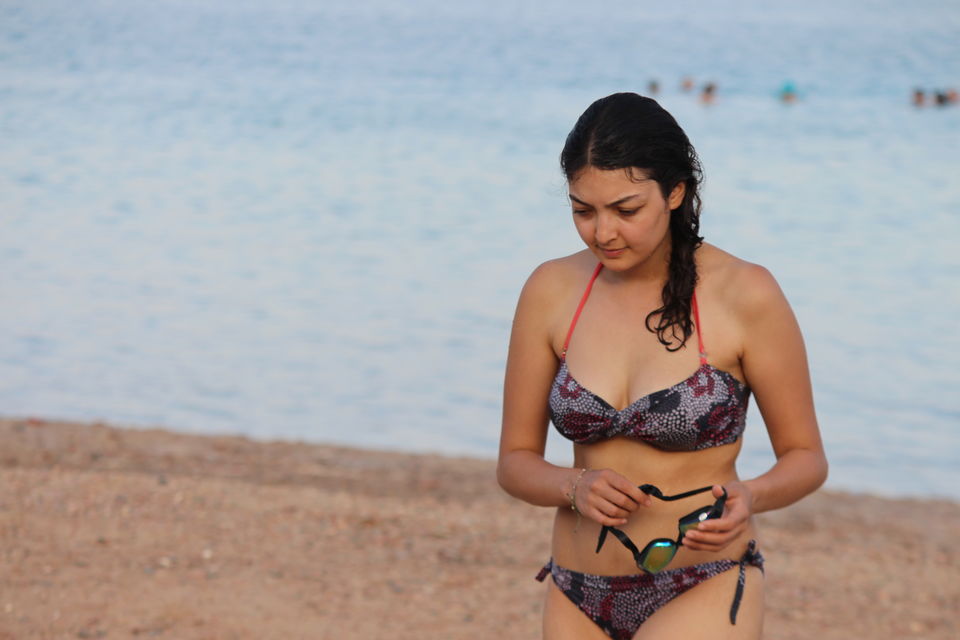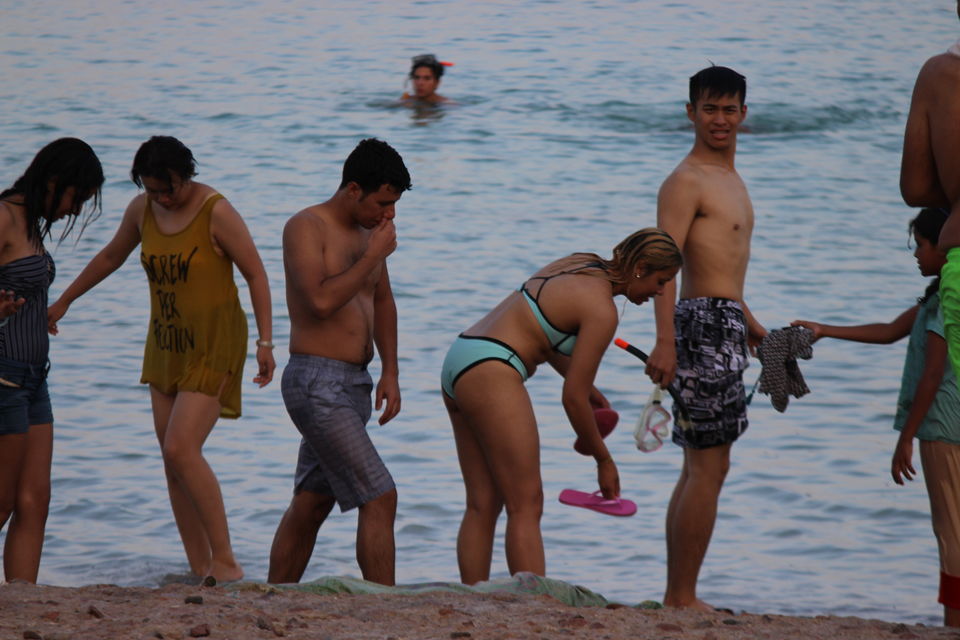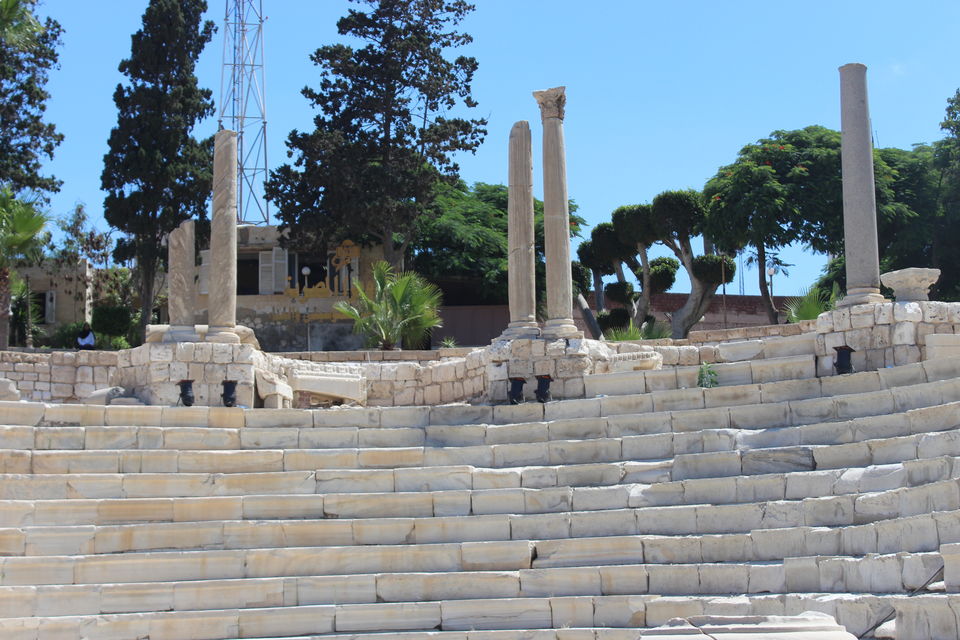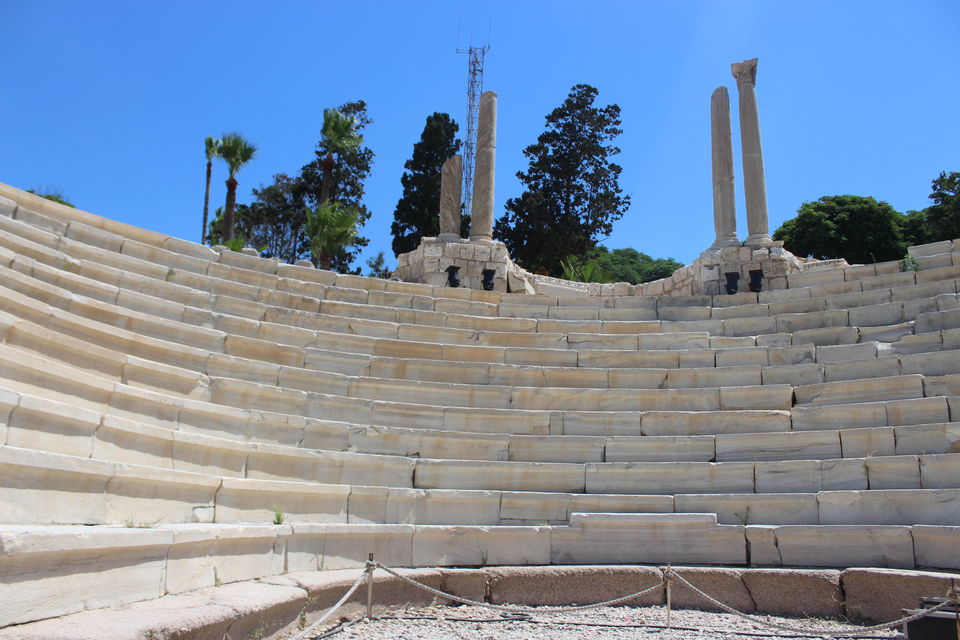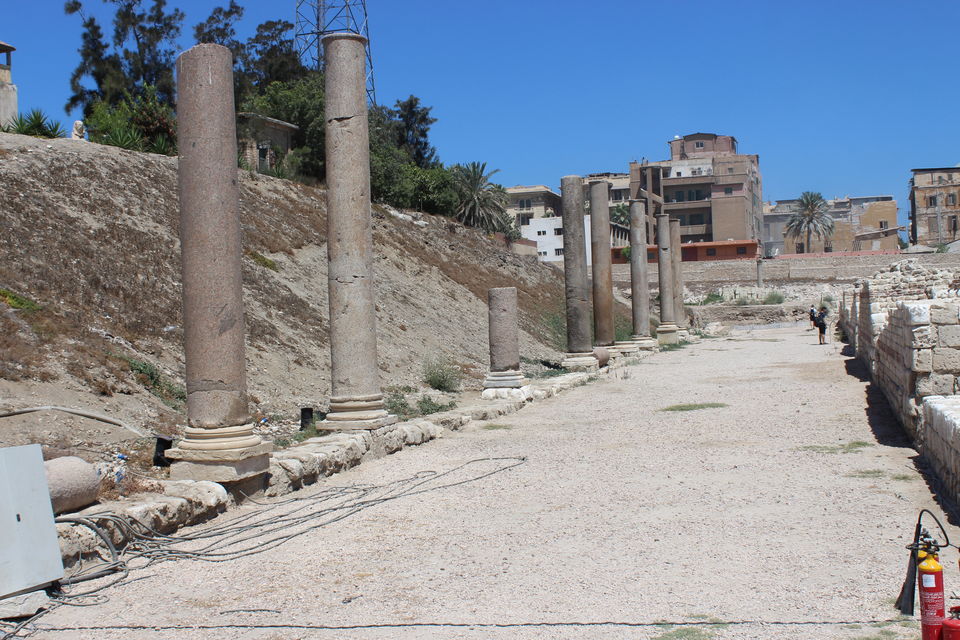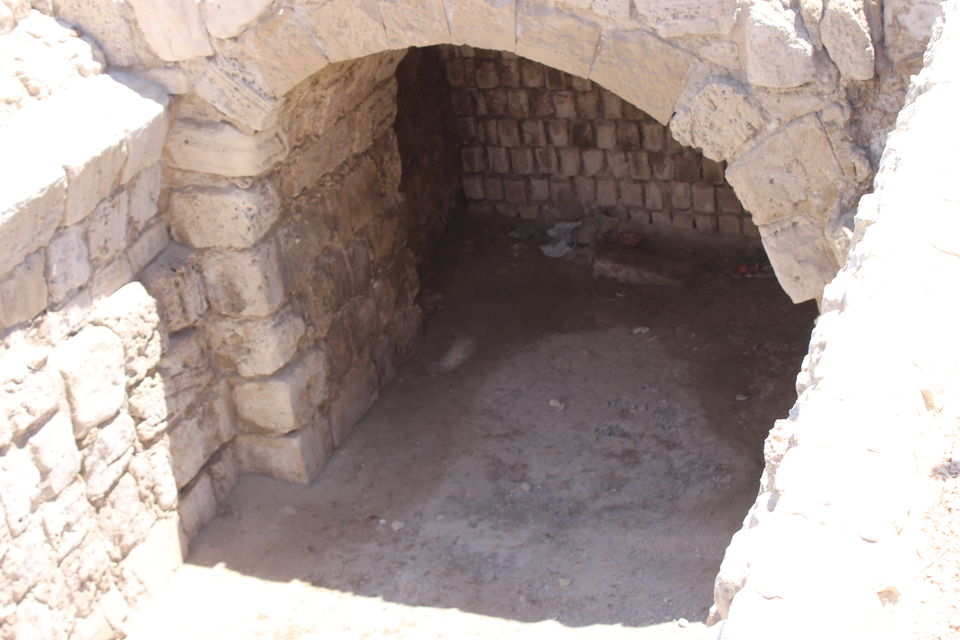 This was the world's largest library in ancient times, in Alexandria.It was built in 3rd century BC and has been destroyed and rebuilt again. Having a capacity of over million books,the infrastructure is also quite exquisite and remarkable.
Source of the next two images is google.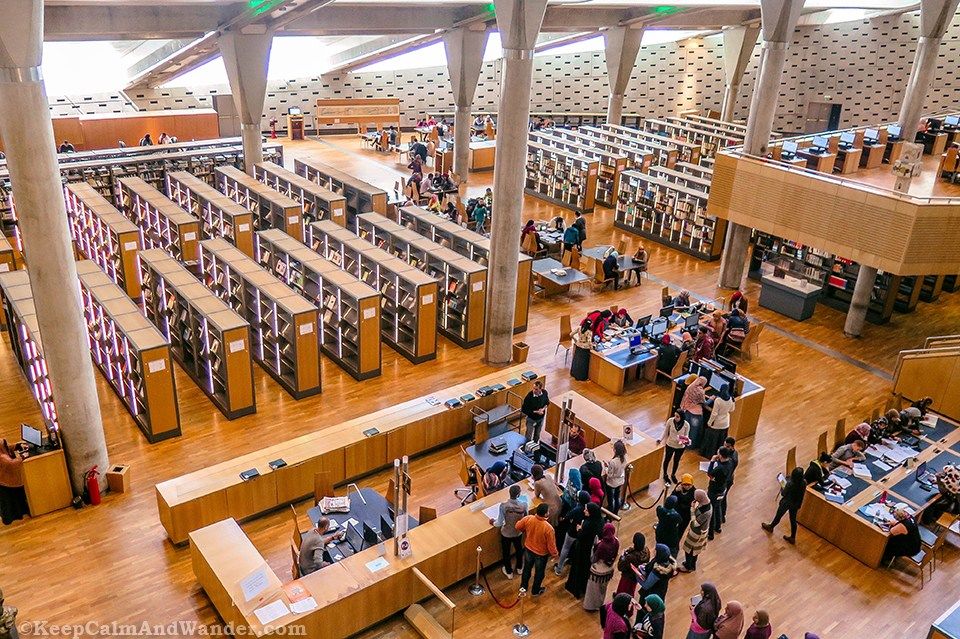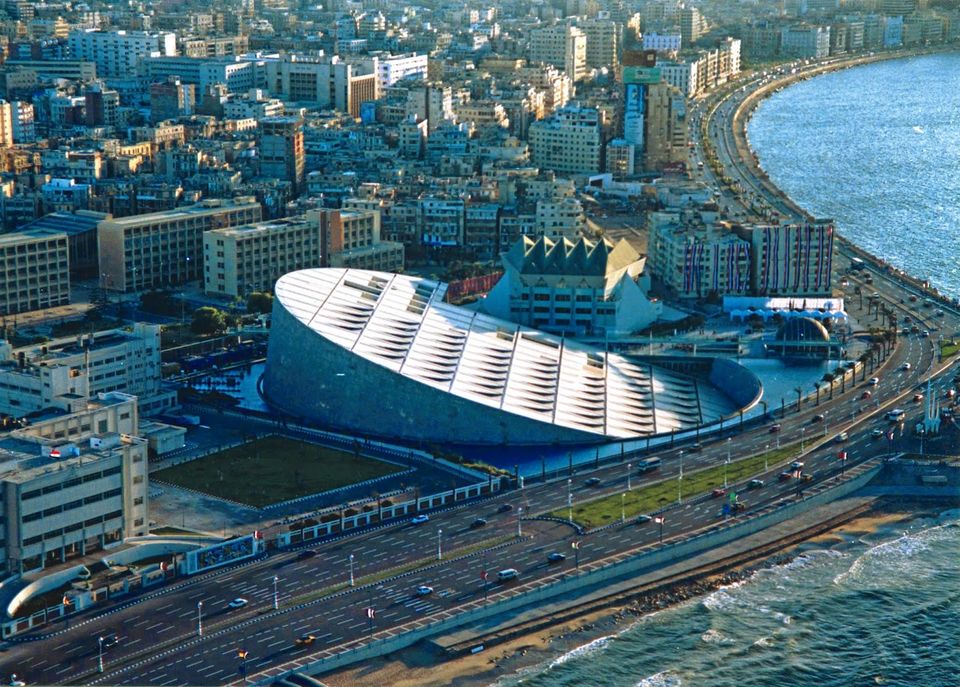 I spent the night in a nice cafe with a bunch of tourists along the beach side. Some light music and amazing food, red wine and cool breeze will accompany you and make your night, a memorable one.
Day 6- I went back to Cairo in the morning with the same public mini bus which is available twenty four seven and took a day off and stayed in my hotel.
Day 7- This day embarks my journey to Luxor and Aswan, the hottest cities in Egypt. I booked my seat in a private bus which took me to Aswan and the journey was of long fourteen hours! There will be a lot of stops for having breakfast, dinner or using the rest rooms just like any other bus journey. From Aswan, there's a three hours journey again to Luxor. You will find cheap hotels around the city as it is a tourist spot, having all of the famous temples of the country.
The only way to reach the temple is by a ferry. You will have your first ride which will take you to the Philae temple and then following to the other famous temples and banana island.
Day 13- I reached Cairo in the evening and had a couple of days off.
Day 15- Dahab, Sinai or Siwa- It takes another four and a half hours by a bus to reach Dahab from Cairo. Stay there for a couple of days and visit the Sinai Province. ( also known as Siwa).
Day 22- I reached back Cairo and took a couple of days off, for my last trip to Hurghada. The party town!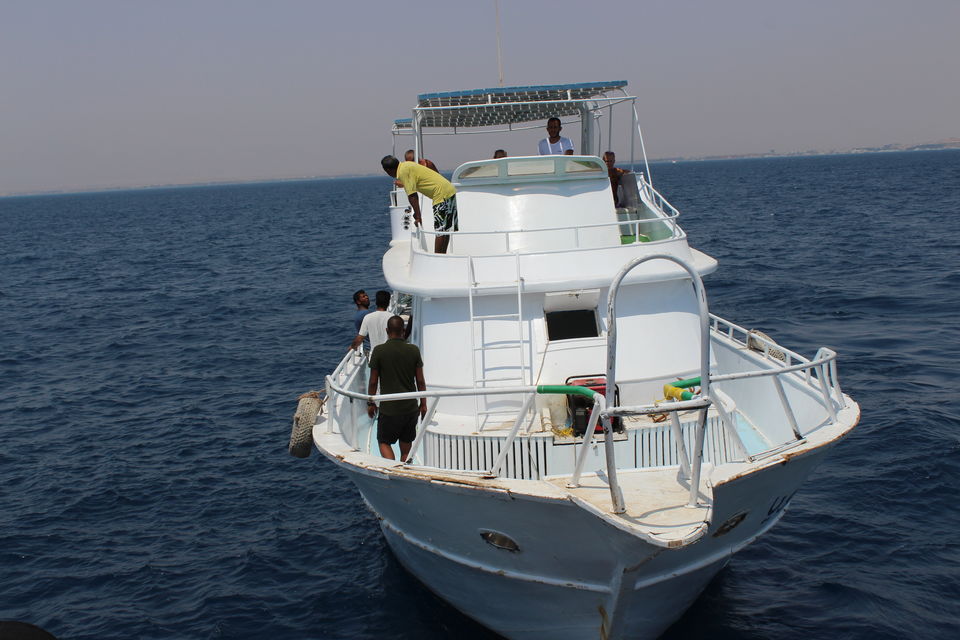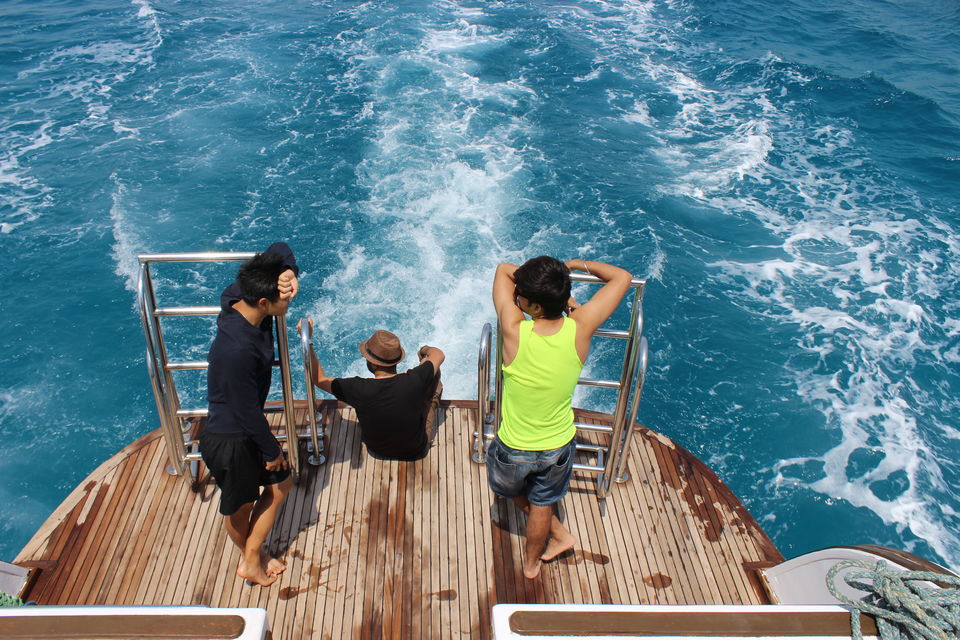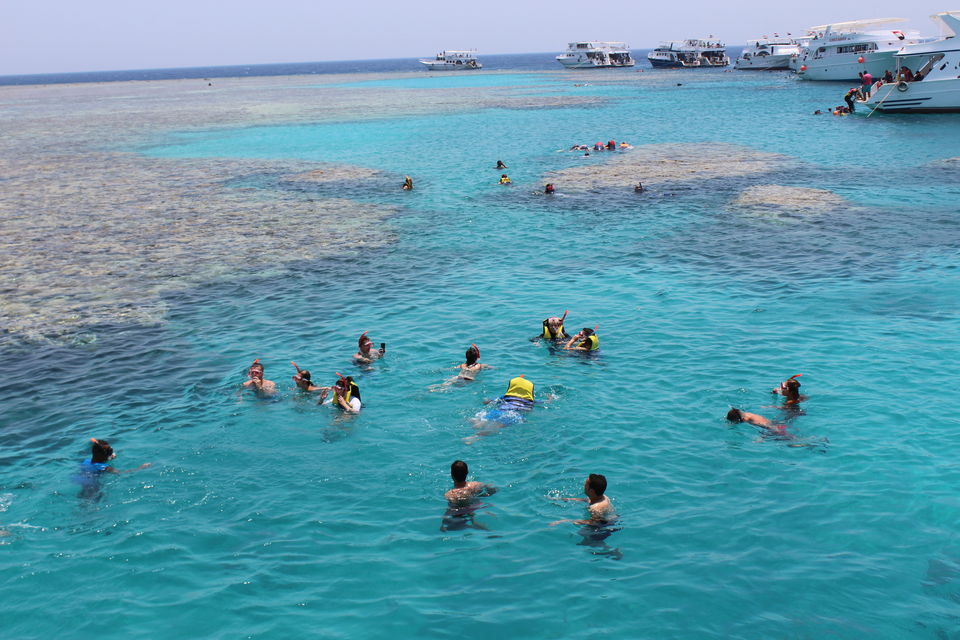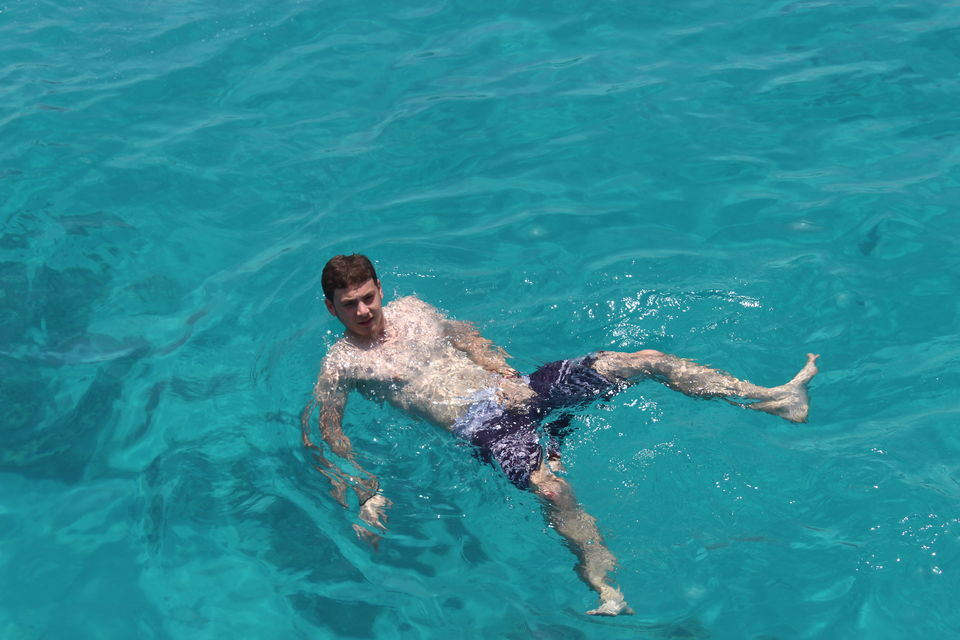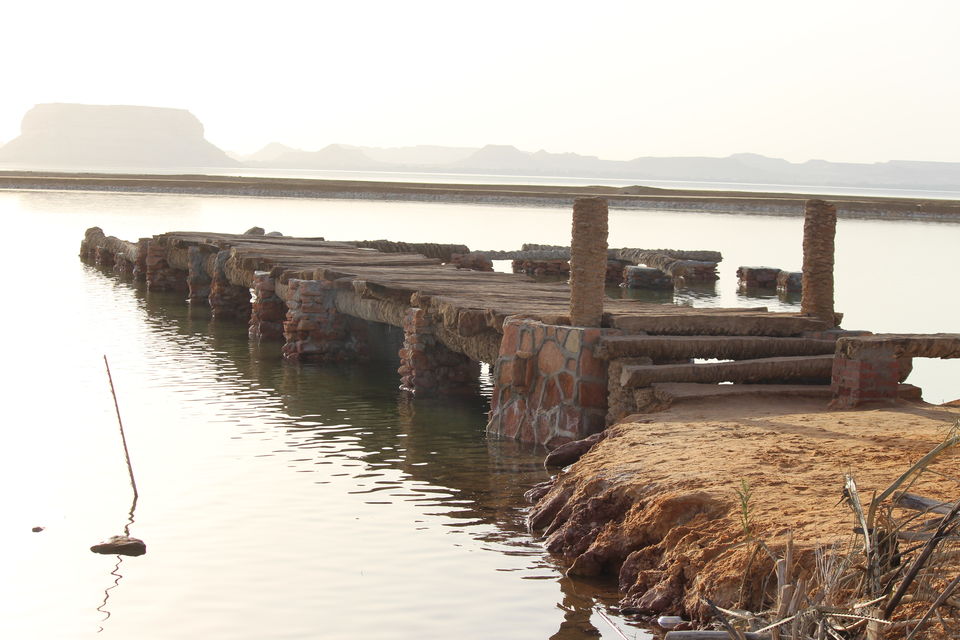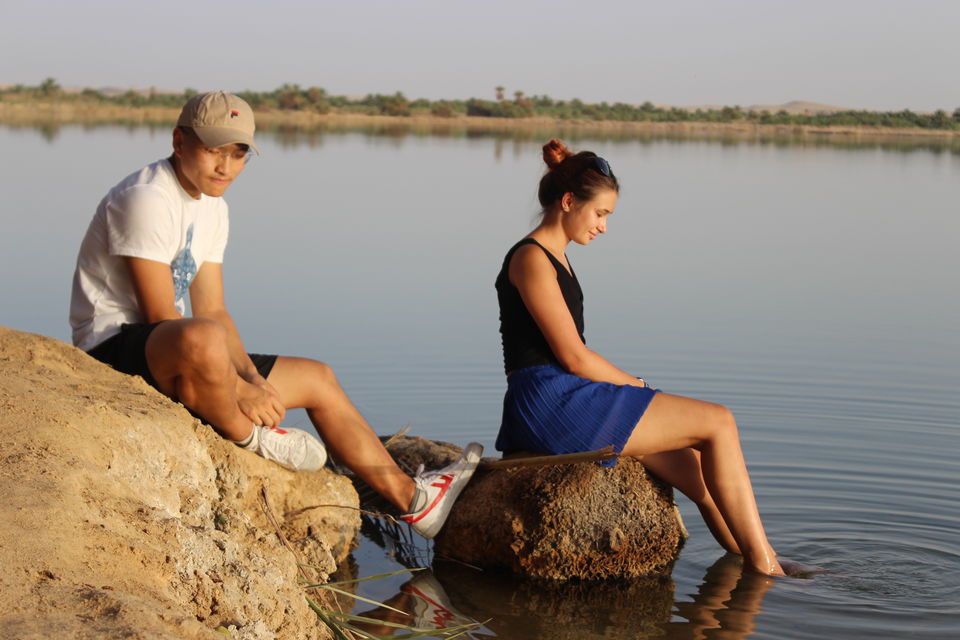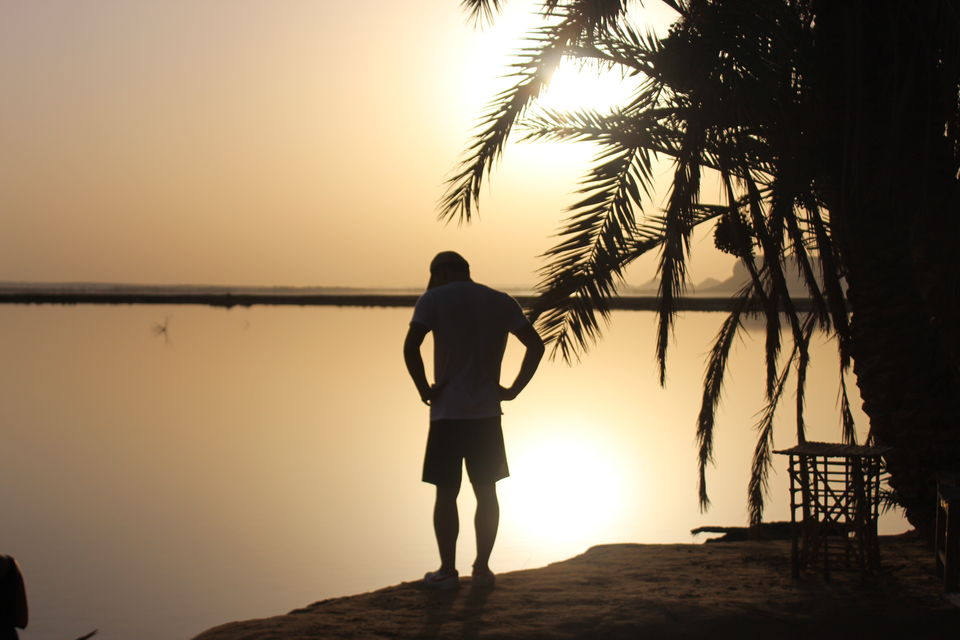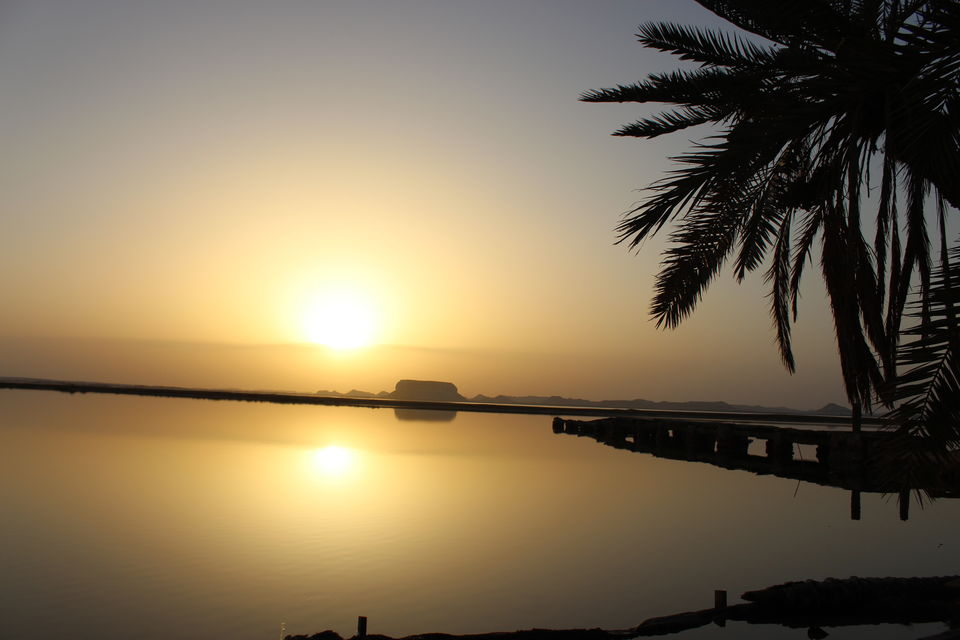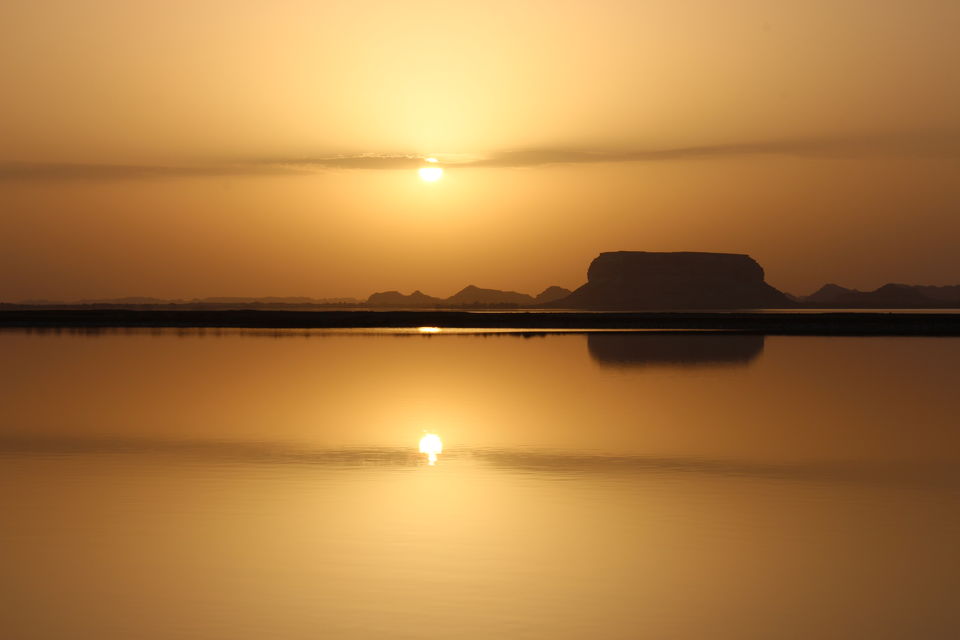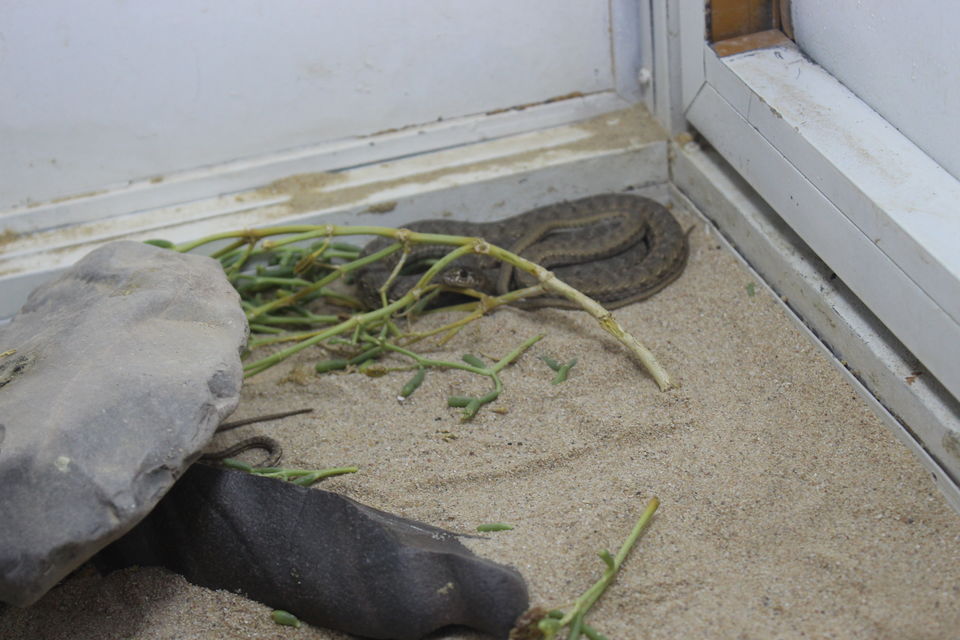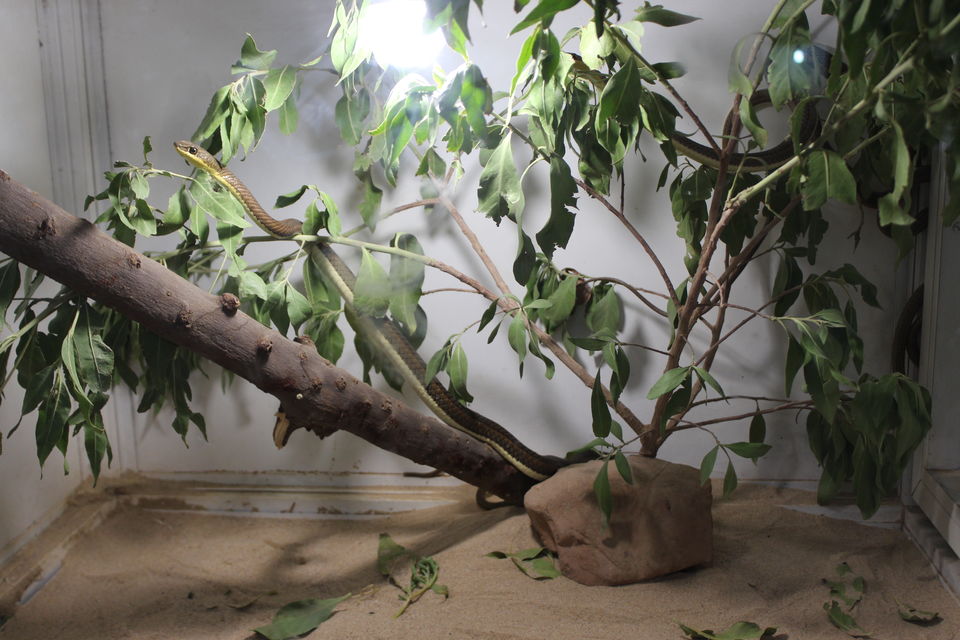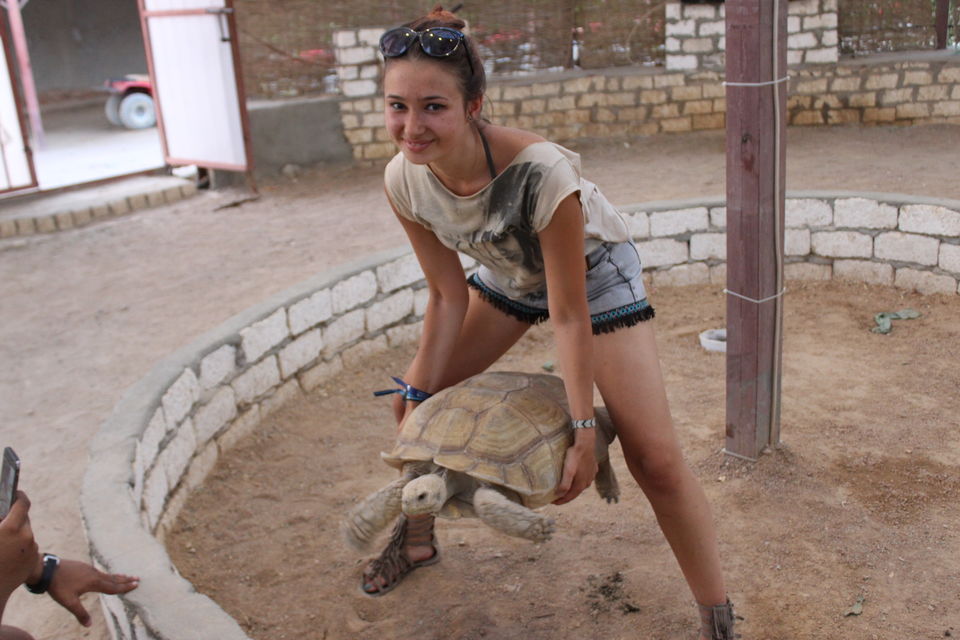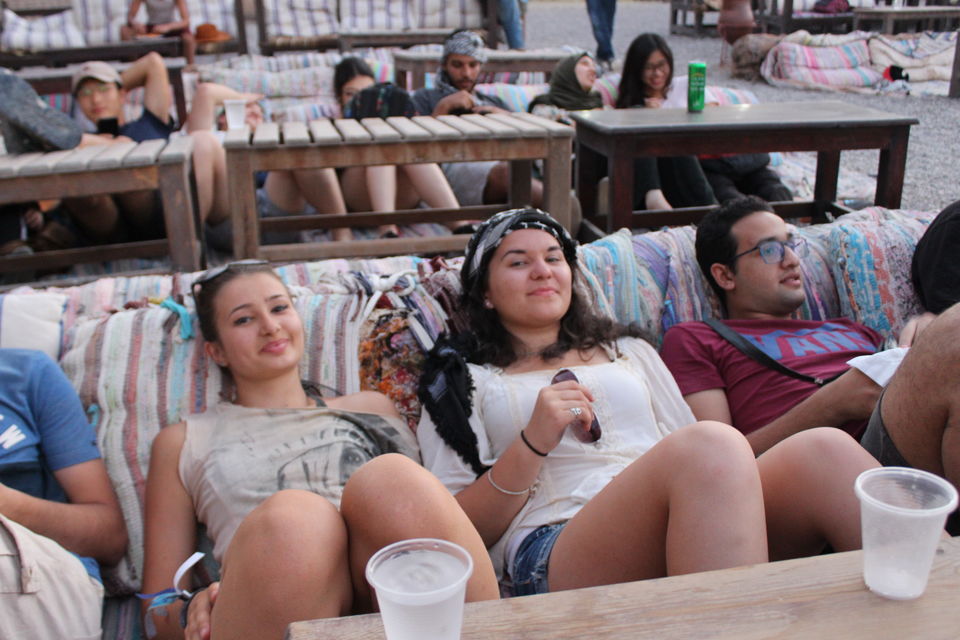 It was the time of my life and i really loved the country, the food and the people. It's not at all expensive and i would suggest everyone to pack your bags up and visit this beautiful place. Below is a link for a video that i made of my whole journey!