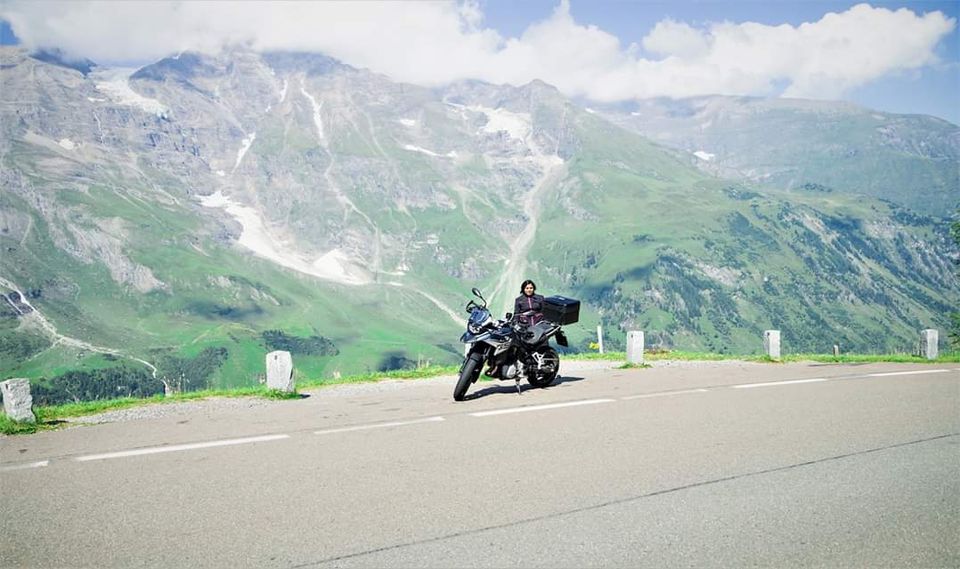 Planning
It's been some time i have been planning a trip to mountain side . I live in Nuremberg , nearer to alps.
So obvious option will be somewhere in alps.
I have also added link to the video upload of the ride in the end of this blog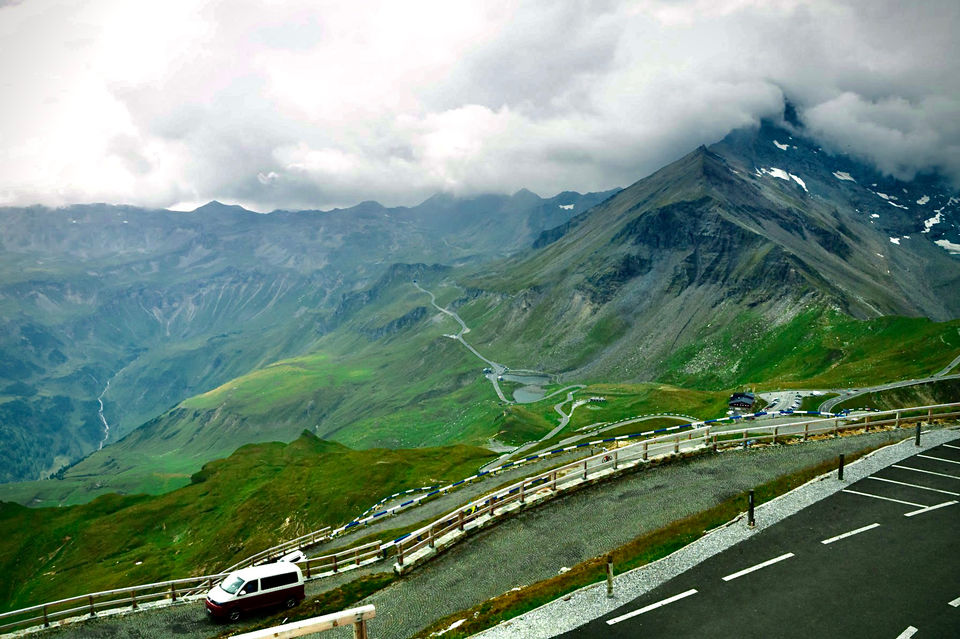 Location
1. German alps
2. Grossglockner Hochalpenstrasse
3. Stelvio Pass
I immediately fall in love with Grossglockner Hochalpenstrasse. I liked it's curvy corners , views.
Motorcycle
Year - 2018
I usually rent motorcycle and goes for ride. And I travel with my partner . So the motorcycle should have back seat and optionally with sissy bar.
Of course my first choice is Harley Davidson. But I don't know how technical ride it is to ride in Grossglockner with pillion rider. So i thought I will opt for more lighter motorcycle.
One of the rental option in Nuremberg is from triumph and Ducati. Ok that sounds very good :). I can try different brands . ;)
So I went to Brown & eschenbacher . They do sale for Triumph and Ducati motorcycle's. They also rent out their demo motorcycle's.
There were many motorcycles. Due to seat height problem , my options are down to two main bikes.
1. Triumph Bonneville Speedmaster
2. Ducati xdiavel
Xdiavel rental amount is little bit on higher side . But based on availability i locked on xdiavel.
We did a trial run and seems to be OK .
So at last we booked one weekend and planned everything ahead. And soon the days were nearer. But every plan became upside down on D date. Unfortunately the weather on the planned date was very bad. The rain prediction is more than 80% on this day. When I went to pick up the motorcycle, Mr Brown from Brown & eschenbacher told me
" you can rent today but I will not recommend.
It will be no fun to ride in rain with cold and mist"
Mr Braun is a rider himself. I didn't think twice on his advice . I cancelled the booking with no other option in front. One thing i noticed in Braun and eschenbacher is they are passionate on riding and bikes. So there is no problem if I cancel rented bike in last moment. It was very nice of them.
Problem is in Germany we have only some time period to plan like this. We have to plan in summer time or else with fall and winter it is difficult to ride and also motorcycle cycle rent will be stopped.
So i had to wait for one more .... hmmm waiting patiently ......
Year - 2019
Another year now. Started planning from January itself :)
This time I thought I will plan differently . If we take more lighter bikes then we have to travel with bag on our shoulders. And I will be not taking cruiser bikes , so long distance travel with pillion in naked bike or sport bike will be little intense for the pillion rider.
So new plan is to go by car to Zell Am See and then rent motorcycle from there , ride to mountain and back and then return home same day itself. In this way we can avoid carrying luggage and also more things can be carried for the trip. This is not my first choice but with pillion rider this plan is good.
So I started searching near Grossglockner for motorcycle cycle rental options. And luckily I got a rental place which is open on Sunday too.
Rental shop is Bike&Car (http://www.bike-car.at/)
Only rental option is BMW bikes.
So considering seat height I opted for BMW GS 750.
One day rent - 145 Euro
Stay - Hotel
Our plan is to go from Nuremberg on 30th Aug Friday , stay the night and then next day do the ride and return back to Nuremberg
So I booked one hotel in Bruck an der Großglocknerstraße, Austria
Hotel Lukashansl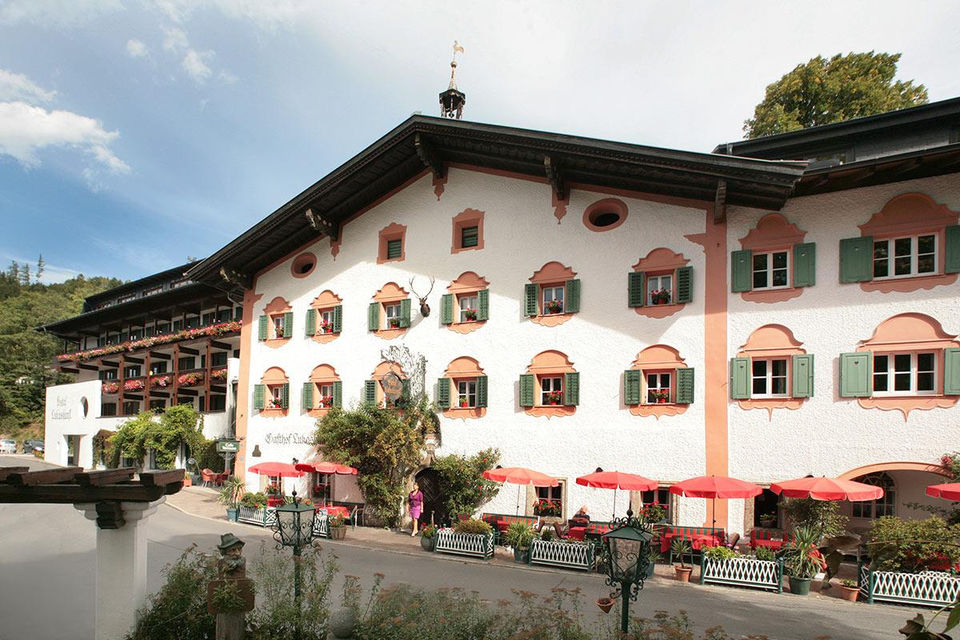 One night amount : 98 Euro
Toll
Austria highway toll - 10 days - 9.20 Euro for car
Grossglockner Hochalpenstrasse Toll - 26.50 Euro per motorcycle
Weather
The weather predicted for weekend is good. There were some cloudy on top of Grossglockner but webcam pictures looks ok.
Route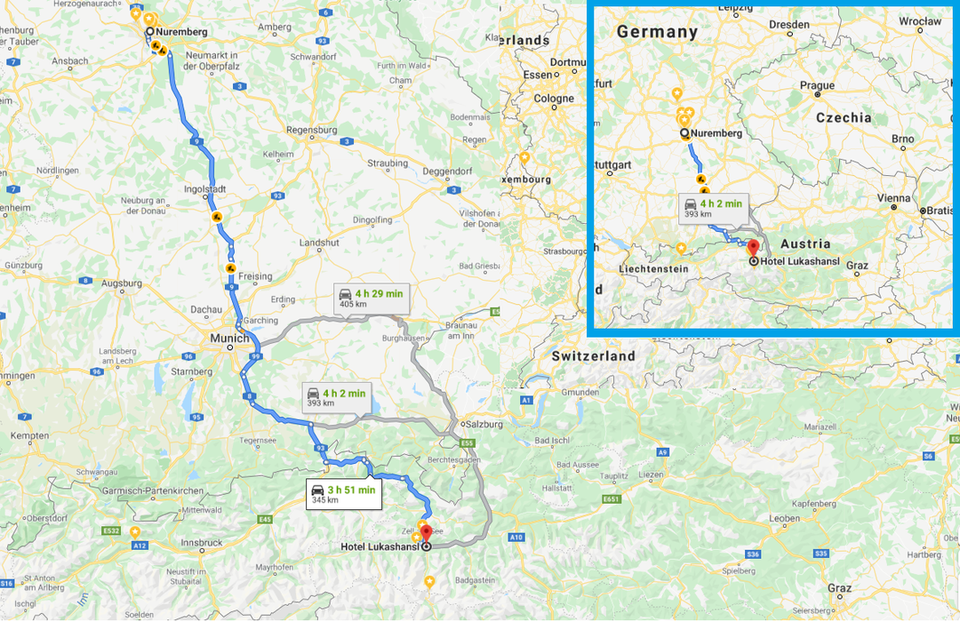 Nuremberg to Hotel Lukashansl
Motorcycle Route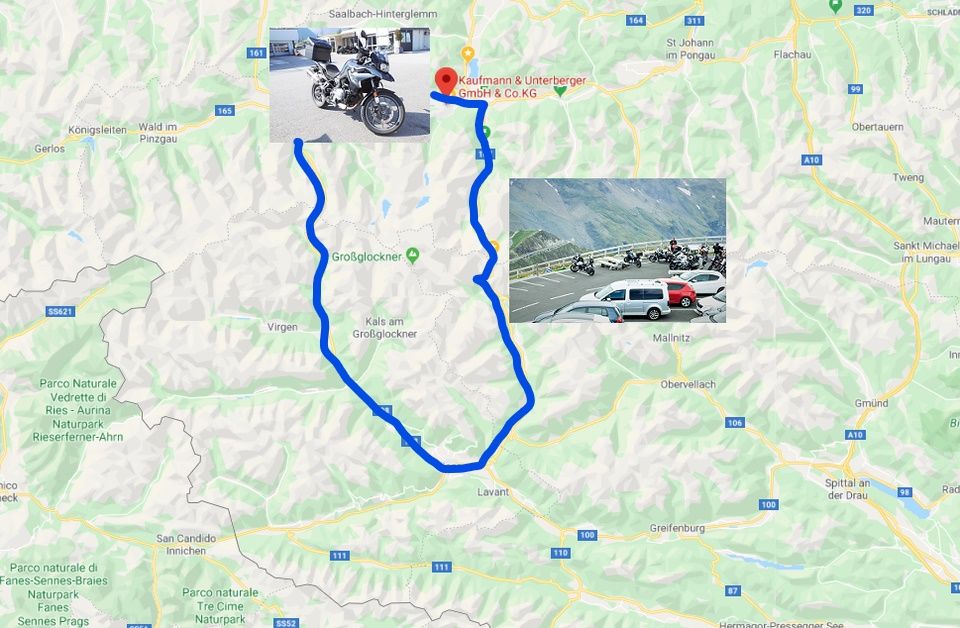 Start from Nuremberg to Austria
So on Friday the 30th of August we started from Nuremberg by car to Zell Am See. You will have to take separate toll sticker if you have to use Austrian Highways.
The drive was more over smooth . We reached our hotel around 18:00 in evening. The room was good with the option of underground parking. So in case if we come by motorcycle also we can park bike in underground which is nice.
Bruck an der is a nice small township. With some beautiful sceneries. We roamed little bit and then closed the day with quick dinner .
Ride to Grossglockner Hochalpenstrasse and back to Nuremberg
Next day we woke up-to a nice misty view outside . There was a swimming pool in the hotel. Swimming pool in middle of lush green was a smooth touch to the greenish landscape.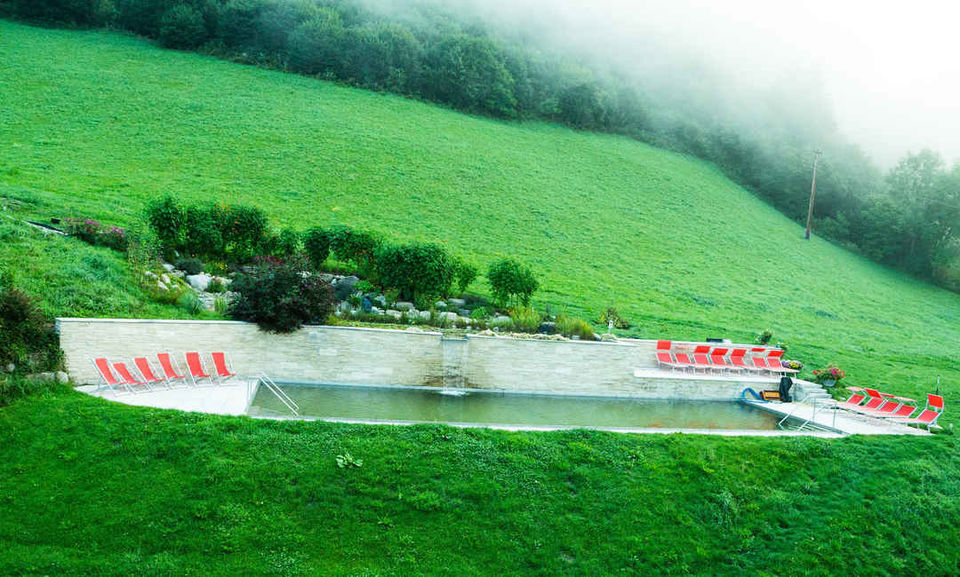 The breakfast is free with the booking amount. It was good . After a good breakfast we checked out and went to pick the motorcycle.
The Bike&Car rental shop is in middle of Zell Am See. We went there and signed the agreement. The motorcycle is actually picked up from BMW Kaufmann & Unterberger GmbH & Co.KG, Kaprun, Austria.
So we followed the person from Bike&car team to Kaprun BMW for picking the bike.
And soon there he is :)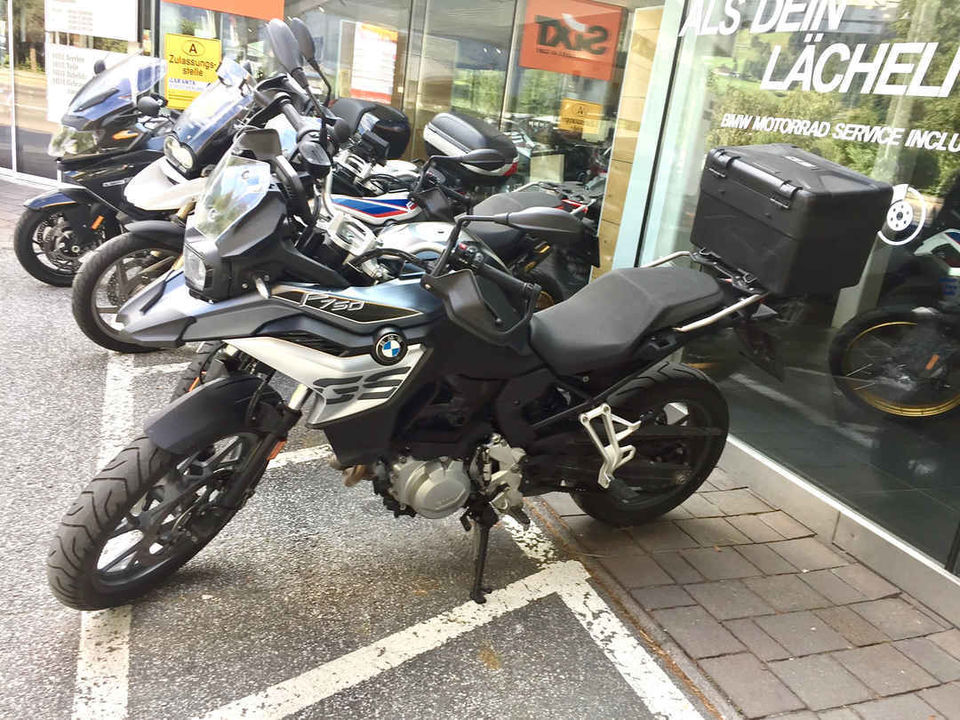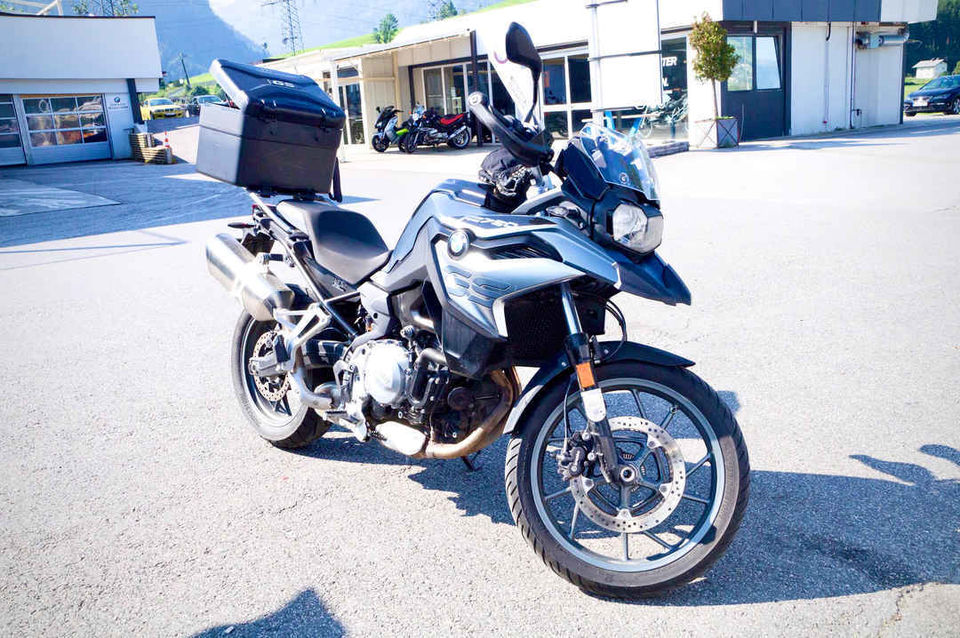 The seat height was ok for me. There was a box in back . Which basically I didn't like but it was good convenience to carry camera and other items.
So all set , we suited up and started journey. The motorcycle was super smooth to ride. It is always a different feeling when we use motorcycle. The Austrian landscapes were very beautiful. Especially when you are going by motorcycle, the landscapes unfold to beautiful scenery with every turn. The canals. Rivers , small towns everything is well maintained, clean and beautiful.
After sometime we began to ascend slowly. On way we saw some cow procession . I don't the know exactly what it is and it's significance . In my video I have added the clips of this procession.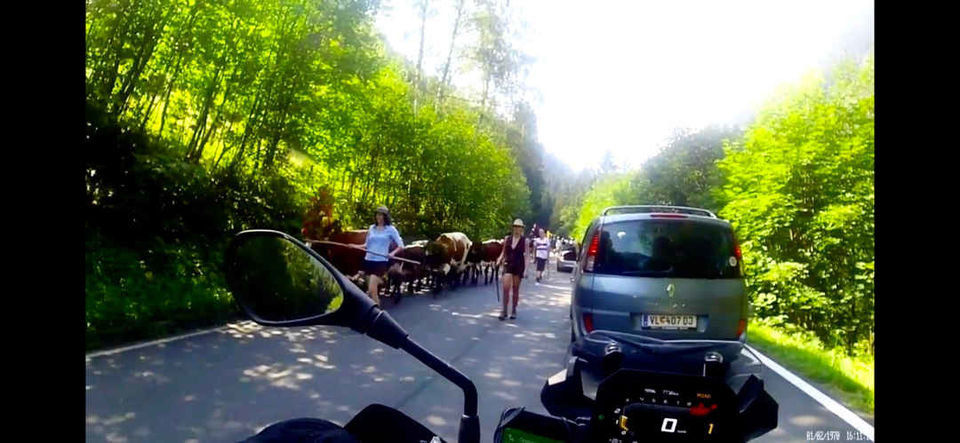 One thing I noticed is behind this procession a bus was waiting in corner to alert traffic behind . It was very thoughtful decision.
With ascent we can slowly see beautiful mountains valleys in looming in front . And soon we reached the toll plaza of Grossglockner Hochalpenstrasse.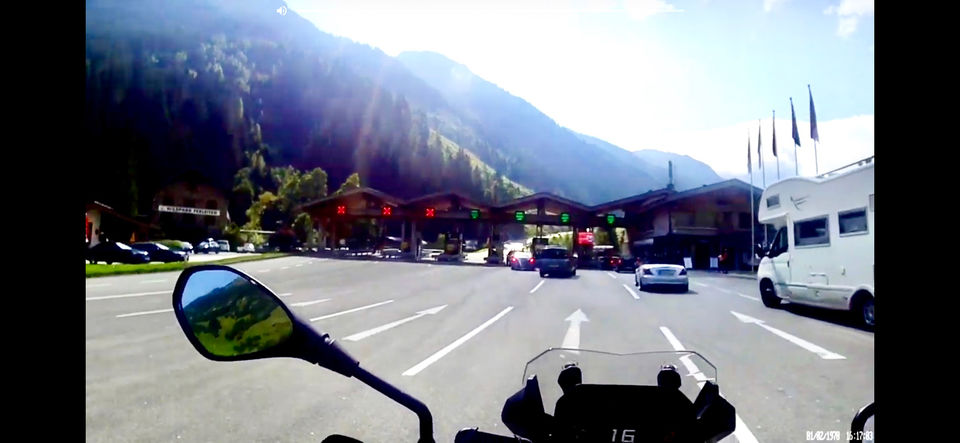 The price as mentioned above is 26,5 Euro per bike.
The lady in the counter was very nice and helpful. My glove fell over from the tank when I was paying her. She immediately cane out from toll booth and gave it back to me . That was so nice of her.
After a long time of waiting and planning we are at last in Grossglockner Hochalpenstrasse (road). That was a special feeling since we waited for a long time for this ride.
There were lot of cyclist , joggers along the way. I even saw some very senior people jogging and climbing the mountain. Phew that is something.
The weather looks good , we soon began taking corners. I was actually going slow absorbing the beauty of place on way.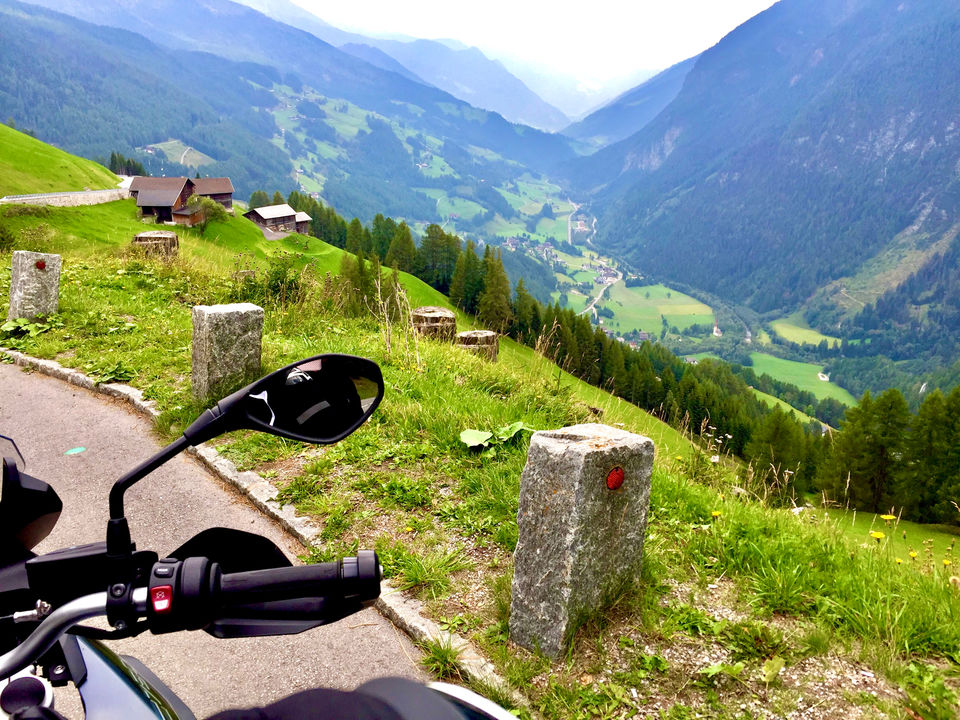 After some distance we came to a nice stopping place with nice view. We stopped there for some pictures. There was lot of wind .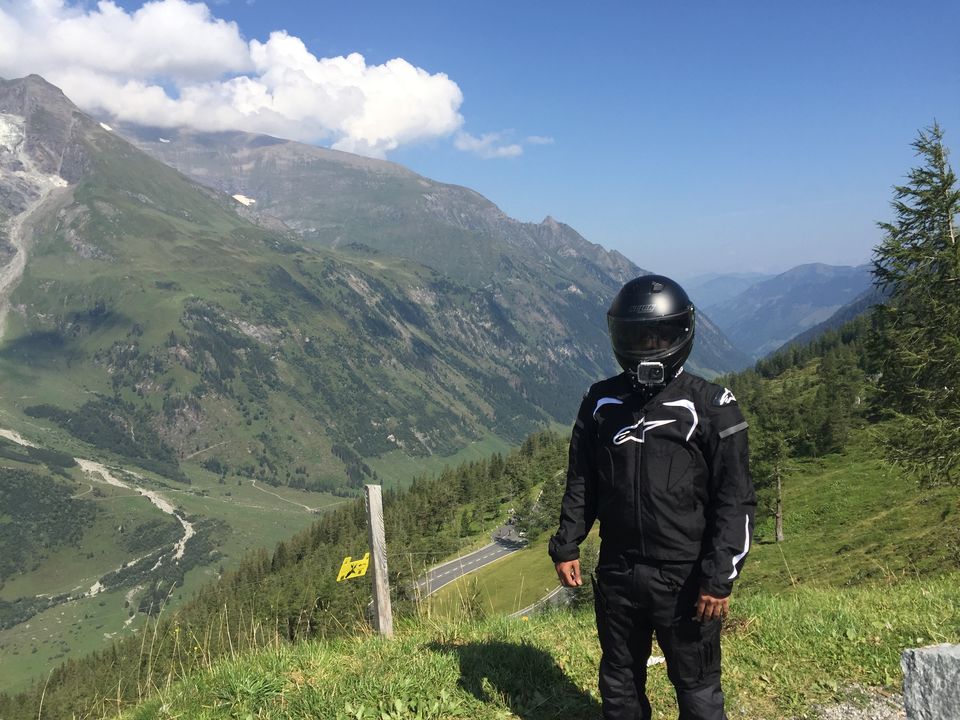 And suddenly my wife's Helmet went over this cliff!!!
It was actually placed on top of the milestone. That was a mistake. Due to wind the helmet fall over and then to the cliff .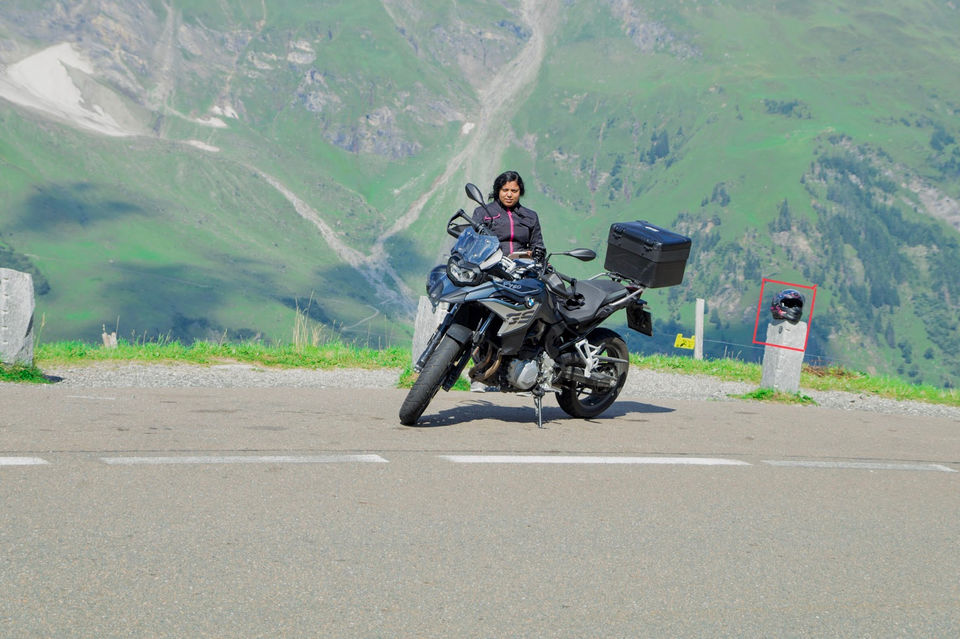 This is a disastrous situation. I started thinking my next options .
1. I cannot continue ride without helmet for my wife. Also the temperature will be a problem
2. I have to go back and try to buy new helmet. If that is the case then i have to either go alone or go with my wife and risk stopping by police
3. On the right side of the cliff there is a corner which we came earlier. So maybe i can goto this curve and try searching for helmet there.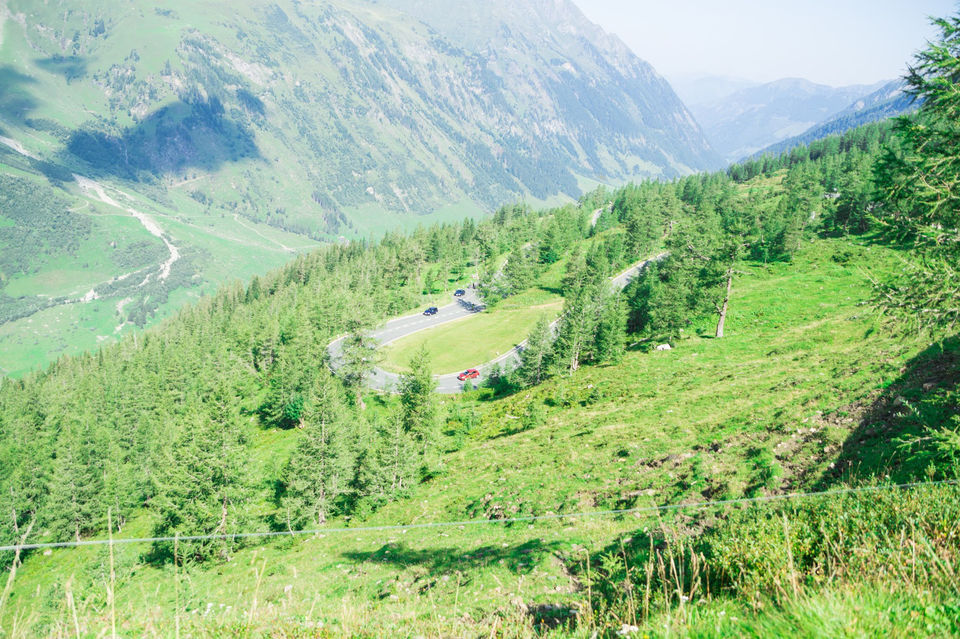 So i started alone to the corner below. The entry to this area is restricted with wire fence. I dont know if people is allowed to enter this part of region in mountain.
Anyway i entered the fence bending over. The land is greenish with short grass. There were also lot of goat dung on the way. I walked little bit to front first . Hopefully to the area were helmet fall off. No luck in that area .
Ok next Step is scan in bottom area and guess what HURRAYS ????, there she is.Wow what a luck. I thought the trip is ruined.But we were lucky :)
The helmet has some scratch in the front side. Its visor is gone. But overall it looks ok. Helmet as a internal sun-glass inside it. That helped a lot from the cold wind.
So feeling relived we continued our journey , the higher we go, the landscapes become more beautiful.
We soon reached the bikers point. There were lot of motorcycle on the way and also on top.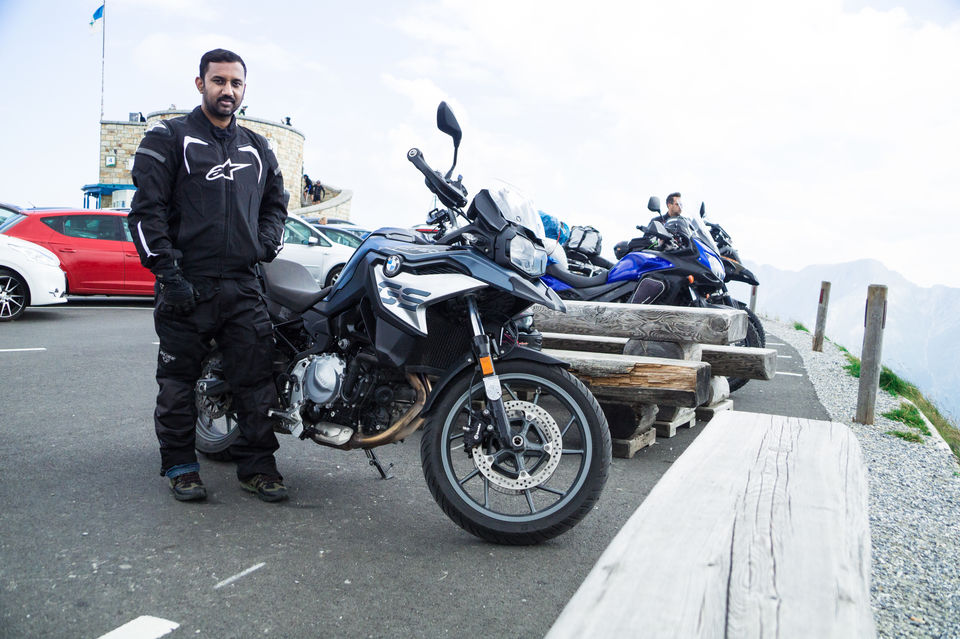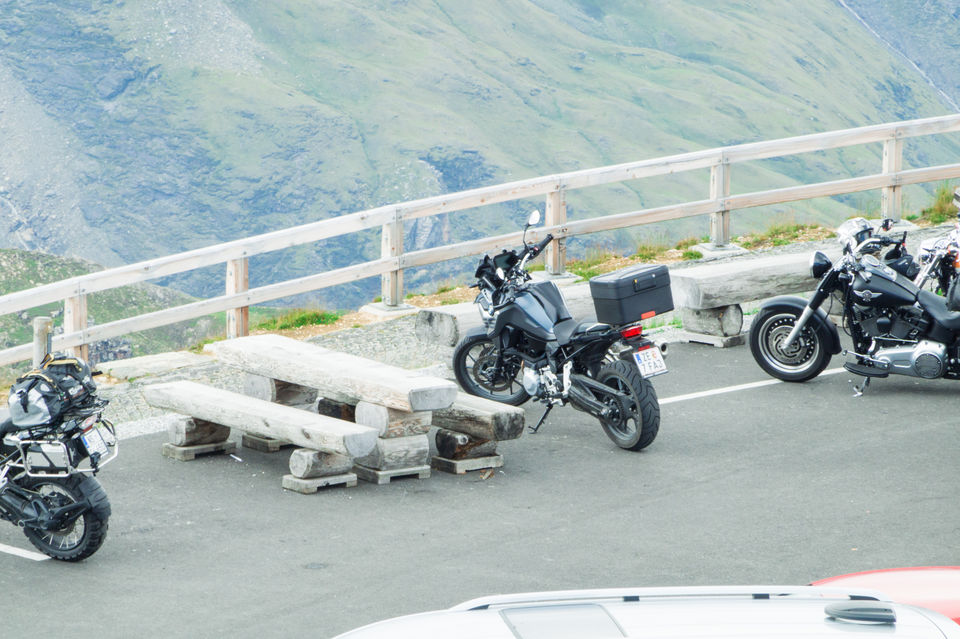 There was very light shower which poured once. But after that the weather was good.
After a quick lunch from top we started descent to the opposite side.The view was breathtaking. By now I am more familiar with the motorcycle. There were lot of tunnels on the way . It was nice to see the light in the end of tunnel and the flash of brightness every time we exit the tunnel.
The grossglockner road is closed during the winter time due to heavy snowfall . It would be a separate experience to ride during snowing time to see white mountains all over .
The return to BMW showroom was smooth. We descended quickly and was on straight roads very soon. From there on it was moreover riding in 80's and 100's km. There were also police checking in some places .
We soon reached back in BMW showroom. We have to return motorcycle in the petrol pump near by . The gloves and other documents are placed in the black box on the motorcycle. There is a key drop box in the petrol pump. We dropped the key and then continued our journey back to Nuremberg.
Overall the trip was very good. I am satisfied with the motorcycle , roads and the scenic routes. After some wait it's a good feeling to be back on road on motorcycle.
As mentioned above I am also posting the video records of our trip, some clips on helmet searching also :)