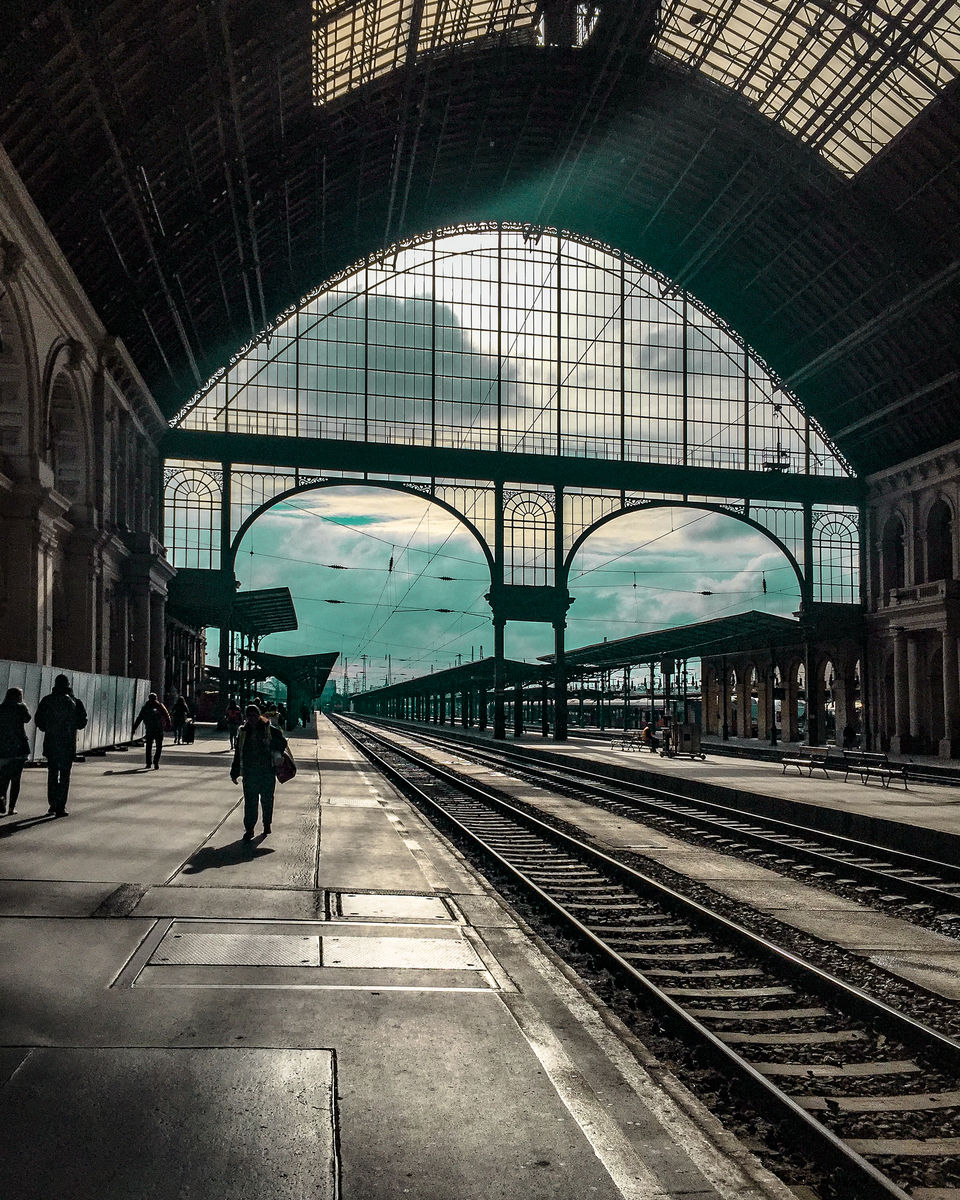 Traveling in Europe by train, for those who haven't already done it, conjures up images that Yash Chopra movies have shown us. Rolling hills (some ice peaked ones), lush green meadows, rivers and lakes, quaint little villages with red roofed houses, hardly a soul in sight – most of it is true. Country sides are a photographer's delight and traveling by train in Europe offers a great opportunity to witness it first-hand.

Given the fact that Indian Railways is the largest rail network in the world, for virtually all of us, the first exposure to long distance travel within the country has been via the earlier maroon, followed by the white & blue and then the multicolored coaches of IR. I for one have spent 4 days each year traversing the breadth of the country (Ahmedabad to Howrah) by train, ever since I was a toddler. And hence everything related to trains holds a special place in my heart.
And then there are several practical benefits of traveling by train in Europe. Just mentioning some that I experienced during my two train journeys, connecting 4 cities (and countries) in Central Europe: Vienna to Prague and Budapest to Bratislava.
1. Cheaper than flights: Starting from 12 – 15 Euros, train journeys are way cheaper than flights. Ofcourse these destinations have rather limited direct flight connectivity. Also considering that luggage is not charged for extra in trains, it's definitely a cheaper option for travel in Europe.
2. More Comfortable than Road travel: The two trips were 4 hours and 2.5 hours resp. And for such durations, you'd need more leg space, opportunity to walk around a little etc.
3. More time saving than flights: While travelling in flights we often tend to ignore the time requirement for the pre-and post-flight protocols and stuff.
4. On schedule with high speed trains: I've travelled on the OBB Railjet in Austria, and though, India has faster trains today, at ~65kmph avg speed, it's a decently fast train. And the best part is that it's always on schedule
5. More picturesque: Who doesn't like to travel with a view. And train journeys in Europe promise that more than anything else. So yes, even more reason to travel in Europe by train.
6. Can drink on board: And when you have such fab views outside, a pint of beer or glass of wine just adds to the experience. We had the option of a complimentary wine or pint on the Railjet between Vienna and Prague
Vienna to Prague by Railjet OBB:
Who wouldn't love to sit by a train window with a glass of wine or pint and watch the beautiful countryside rush past. This was the exact experience that I had in the 4 hour travel between two of the prettiest cities in Europe. Some of the images lack clarity since they have been taken from inside a fast moving train.
Budapest to Bratislava by Hungarian Railways:
Sitting in a coupe of a Hungarian Railways (MAV), with quaint villages to look out to, the Danube flowing by, the Visegrad castle in the distance, this 2 and half hour journey would seem a breeze.
And then there are the railway terminals, which are very user friendly, even if you're traveling solo, for the very first time in the country. The terminal signages and information screens being multilingual, you'll not need to ask anyone for directions. The terminals also are quite well equipped with F&B and shopping options, and this reflects the experience that awaits you onboard.
Where to book tickets?
So then the obvious question, where can the tickets be booked? I booked the Vienna to Prague journey on the OEBB Railjet website (https://www.oebb.at/en/) , because I knew the dates I wanted to travel, and this was the only destination I was headed to. For my Budapest to Bratislava journey however, since it was unplanned, I landed up at the Budapest Keleti railway station and booked a ticket at the counter. Strangely a return ticket to Bratislava was cheaper than a one way ticket!!.
Have heard a lot of recommendations from travellers to Germany, Switzerland, Netherlands, Belgium etc, that if you plan to travel extensively in these countries and that too without having pre-decided dates, then a Eurail Flexpass (https://www.eurail.com/) is worth the investment. However, always search online for the best deals on train travel – either point to point or across countries with a flexi itinerary.
So, go on, book those tickets, and enjoy the view.
You can follow my travels and photography pursuits on Instagram. Click here.