Gangtok, a haven tucked away in northeast India is a quaint little town that exemplifies Buddhist culture and at the same time, provides breathtaking views that are characteristic only of the northeast. While most travellers only spend a night here, treating it as a mere base to get higher up Sikkim's mountain ranges, there's actually a lot that Gangtok has to offer. Here's how you can spend a power-packed day in Sikkim's capital, Gangtok.
Sikkim has numerous waterfalls, so don't be surprised if you see one at every single turn! However, the Banjhakri waterfall, located 7km away from the city is the most magnificent one, plunging from a height of 100ft. It is surrounded by a landscaped park with pathways and footbridges that go around and even underneath the fall. In fact, apart from the waterfall, you can spend time in the lush green lawns of the park or take a boat ride in the park's man-made lake.
You can then head to Rumtek Monastery which is the largest and one of the most auspicious monasteries in Sikkim, surrounded by all of nature's masterpieces. You can see the snow range right in front, as a stream flows besides the monastery, rushing into a river that flows right beneath it. This 17th century monastery served as the seat for Rangjung Rigpe Dorje's, the spiritual leader of Karma Kagyu lineage when he was in exile. In fact, the monastery continues to host rituals and practices of the Karma Kagyu lineage.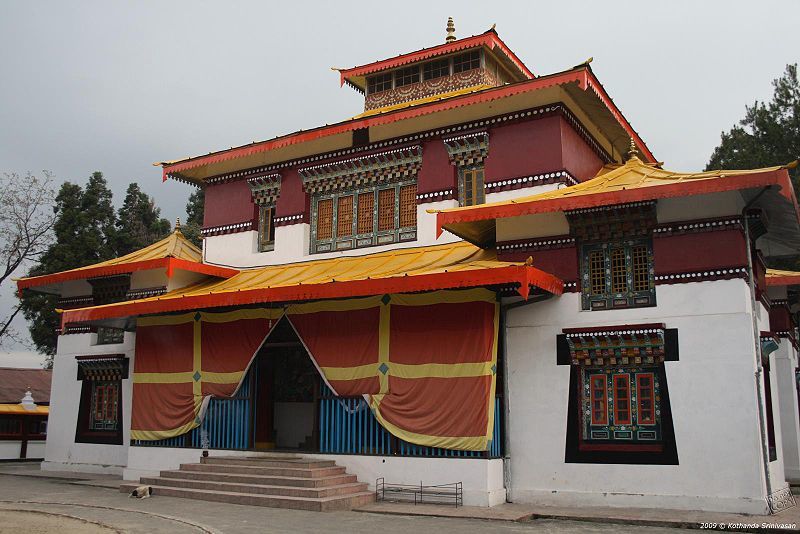 Once you visit Rumtek, you are sure to be left wanting more of the inexplicable peace that surrounds a monastery. So you can visit Enchey Monastery, which has the most exciting story behind it. It is said to be blessed by Lama Drupthob Karpo, who had aced the Tantric art of flying. At Enchey Monastery you can lose your imagination to the folklore that surrounds it. Moreover, this site is said to be so pious that if you make a wish, it is sure to come true!
You can now head back to the city, which has a lot to offer.
Take the cable car that will take you across Gangtok, offering majestic sights of the entire town. From above you may also get to spot Mt. Kanchendzonga. This is a two-way ride that you must take.
You can then roam around the main market that is lined with numerous cafes, restaurants and shops! At the market, you will get various mementos to purchase, like typical Tibetan mugs, plates and bells. There's also a street market within this area where you can purchase cheap but excellent woollens and even other types of clothes. Here you can have a meal at Thakali that offers a variety of cuisines; do try their authentic Nepali cuisine.
In an age dominated by technology, Rachna bookstore has managed to keep alive the magic of shelves filled with books. An extremely well-stocked bookstore where you can find books on Buddhism and mystic tales of the mountains, Rachna bookstore is a stop that you must make. If you're not too fascinated by books, you can head here during evenings when the bookstore becomes a stage for spoken poetry and music performances.
After dinner at the the bookstore's cafe, take a stroll around and experience Gangtok by night.
How to reach:
Air: The closest airport to Gangtok is Bagdogra, which is located at a distance of 125km or 5 hours away. Bagdogra is well connected with New Delhi, with numerous airlines like Indigo, GoAir, Spice Jet and Jet Airways servicing between the two. From the airport, you can easily hail a cab that will cost you about ₹2500- 3000.
Train: The closest railway station to Gangtok is New Jalpaiguri Railway station, Siliguri, located 148km away. It takes about 5-6 hours from the station to reach Gangtok; a cab here will cost you about ₹2700 - 4500.
Road: If you're planning to take a road trip to Gangtok, the distance between the two is 1,571km. The route that you'll follow from Delhi is: Delhi: Taj Express Highway, Agra – Lucknow Expy and NH27 to Araria – Jokihat Rd/Madanpur – Araria Rd/SH63 in Sisauna – Follow SH63 to NH327 in Chekarmari – Take NH27 and NH10 to Indira Bypass Rd/Ranka Rd – Gangtok.
Where to stay: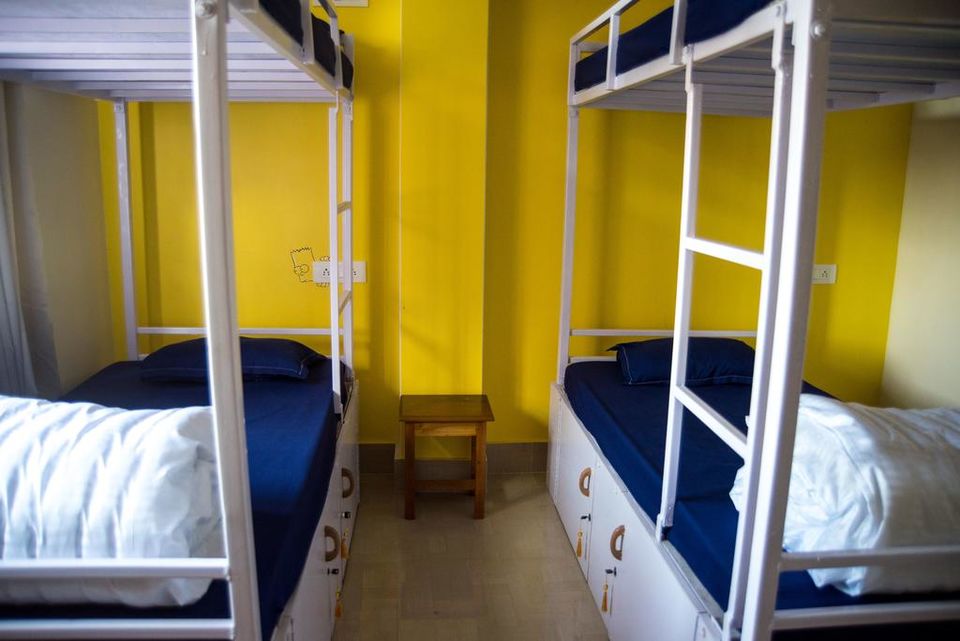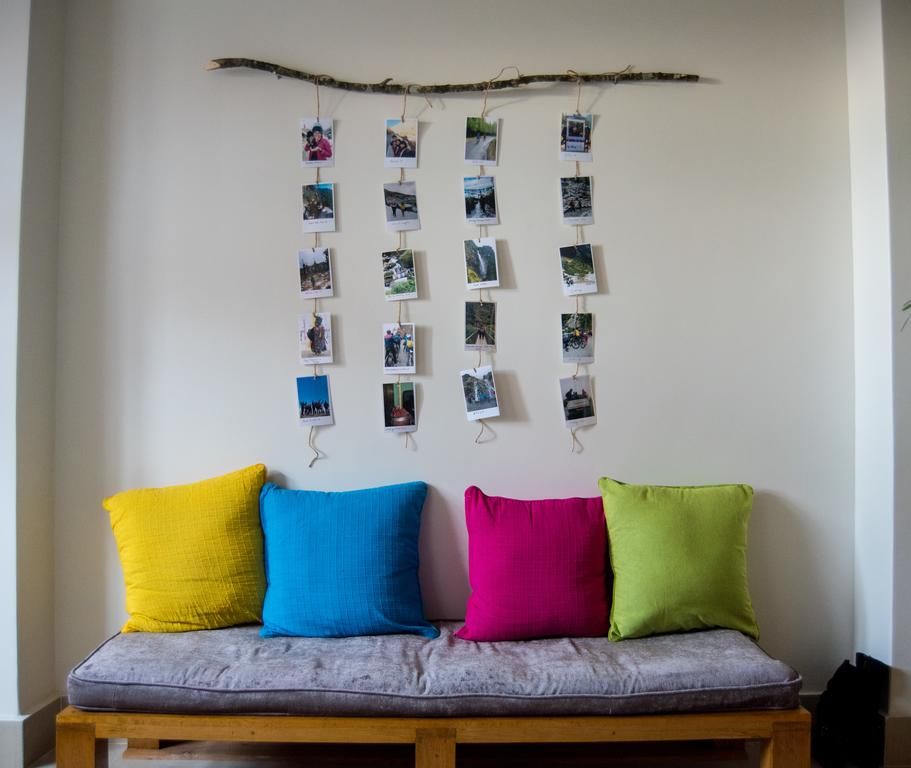 Tag Along Backpacker Hostel is a cosy hostel that is centrally located. Equipped with WiFi and storage room, this is the ideal place to stay and meet travellers from all walks of life. The hostel also has a cafe that is located right below it, and it is the perfect place where you can enjoy delicious meals. You an choose a bed from 4 bed female room / 4 bed male dorm / 6 bed mixed room. These rooms will cost you anywhere between ₹800 - Rs. 3200 (breakfast included)
So, what are you waiting for? Head to enthralling Gangtok for the best vacation ever!
Know of more such places? Share your story on Tripoto and reach a community of 25million+ travellers. Head to Tripoto's Youtube channel for more travel inspiration.
Frequent Searches Leading To This Page:-
gangtok tour package, darjeeling to gangtok, gangtok to darjeeling, gangtok tourism, gangtok tour, gangtok to lachung, gangtok to pelling, pelling to gangtok