Getting late was now becoming a habit to me. The morning was cold when I woke up at 6 and the quilt was heaven on Earth so I enjoyed the heavenly pleasure of sleeping 3 more hours. By nine I finally decided to get on feet but as soon as I did I felt a pinching pain in my right thigh and with each step it would grow stronger.
I kept my luggage in the cloak room in Gobind Dham Gurudwara, Shazad got me a mule for 500 bucks that would take me to Sri Hemkunt Sahib which is a 6 Km trek from 10,000 feet to 15,200 feet.
Hundreds of pilgrims go to the Gurudwara on foot each day, the mule made it a lot easy for me. The trek's inclination is more than the maximum of a treadmill. In every 10 mins I would scale up to a new height and the weather would only get colder.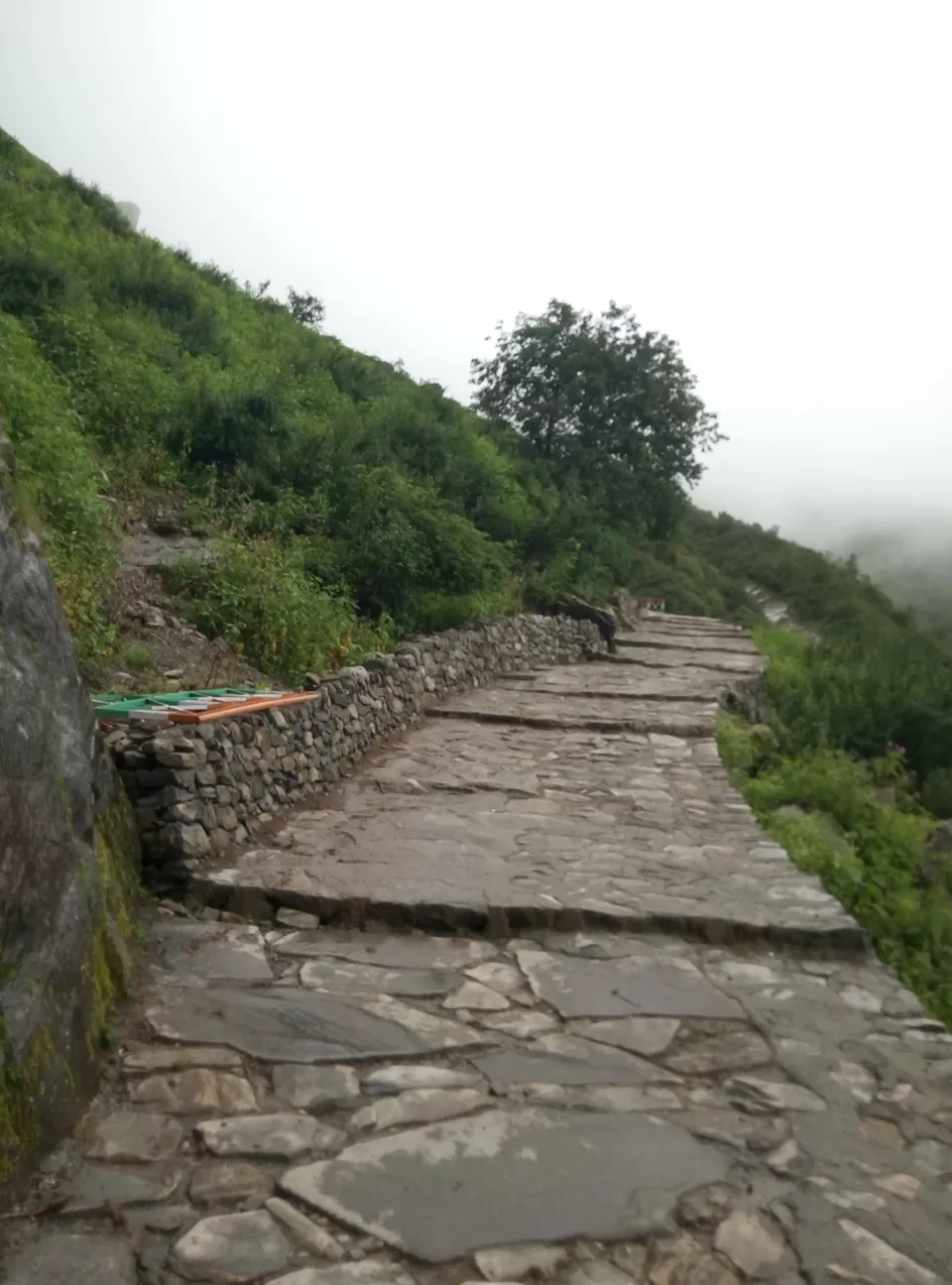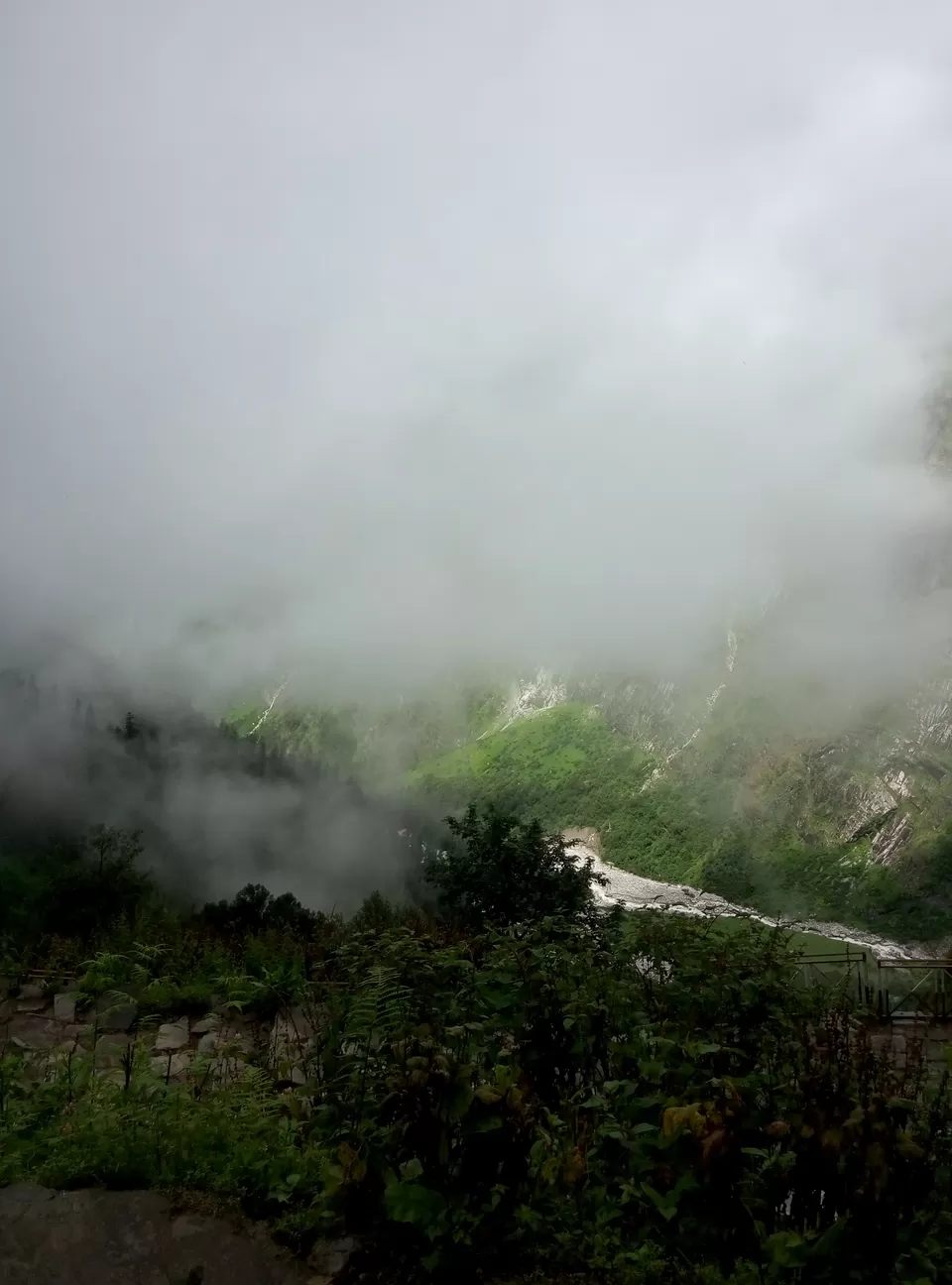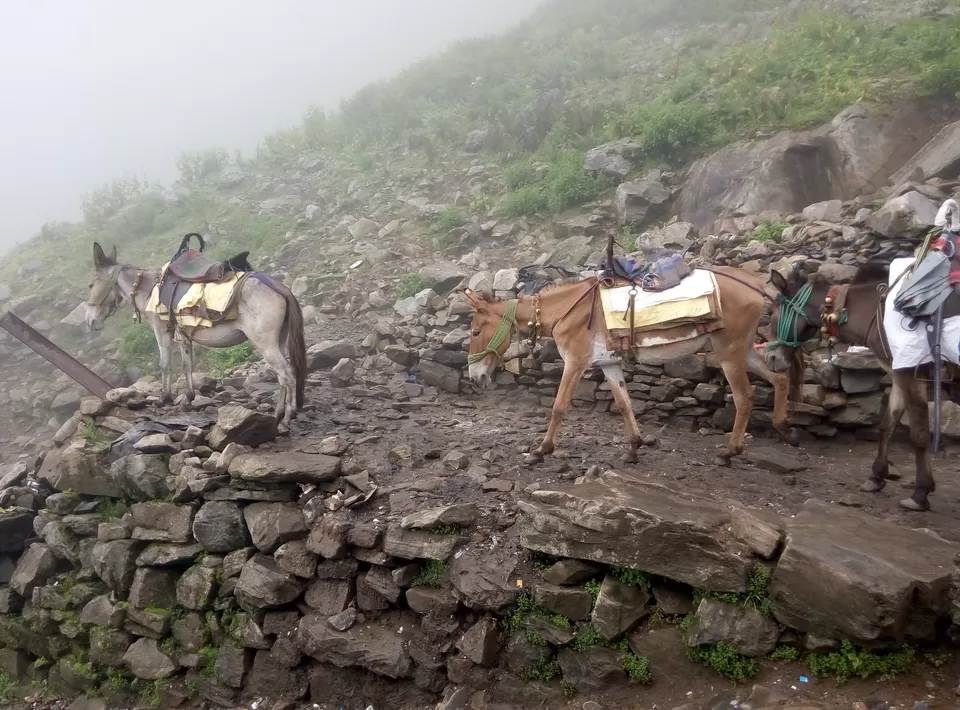 ​After 3 Kms we stopped for a cup of tea and also for the mules to have some rest. It was so cold that I was now breathing fog.
The beauty of the place was mesmerizing, extremely huge mountains all around, water flowing from the top of those mountains and clouds everywhere : beneath me, above me and among me.
I reached Sri Hemkunt Sahib by 11:30, and as I entered I saw people having hot cups of tea. I met the Ludhiana friends there and they asked me if I was going to take the dip. I had no clue what they were talking of, but as I moved around the place I saw the holy pond where other Sikhs were dipping in. I stood there for 10 minutes and watched them go in, everybody jumped out as soon as they entered.
At 15,200 feet, in 8 degree cold, dipping in icy water was daunting but was luring too and I had unlimited free cups of tea to warm myself up waiting after the dip.
So, I jumped in the pond, made three dips, came out, dressed again, rushed to the food hall, had a warm cup of tea and just kept it holding for 5 minutes and then had the first sip of ultimate satiation. Mixed feelings ran up my nerves, I was extremely cold but happy, tired but active and atheist but was feeling divine to be there.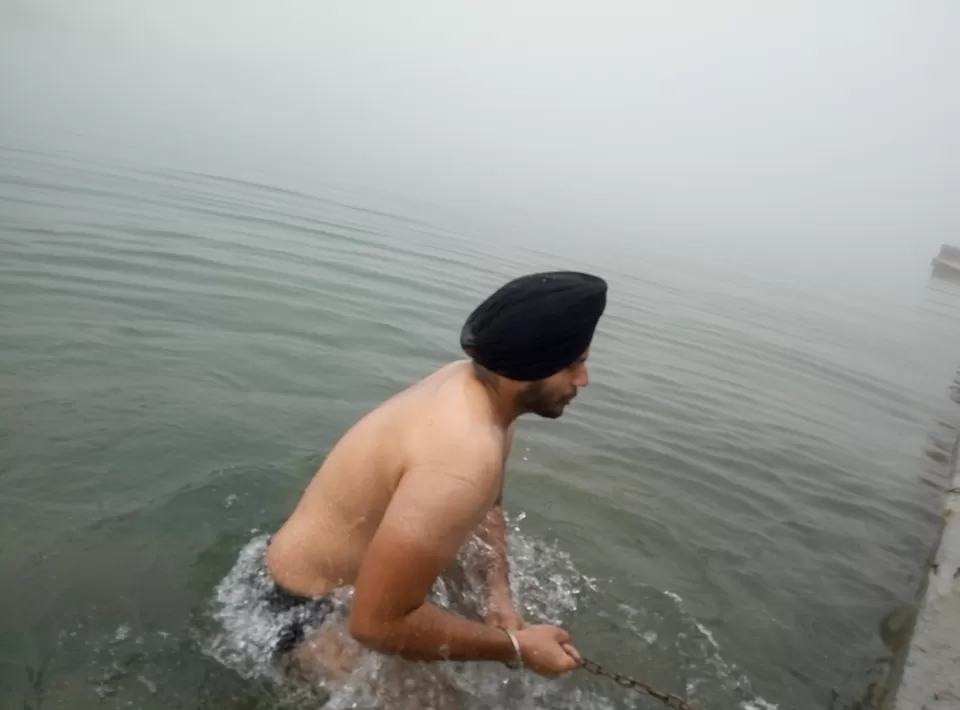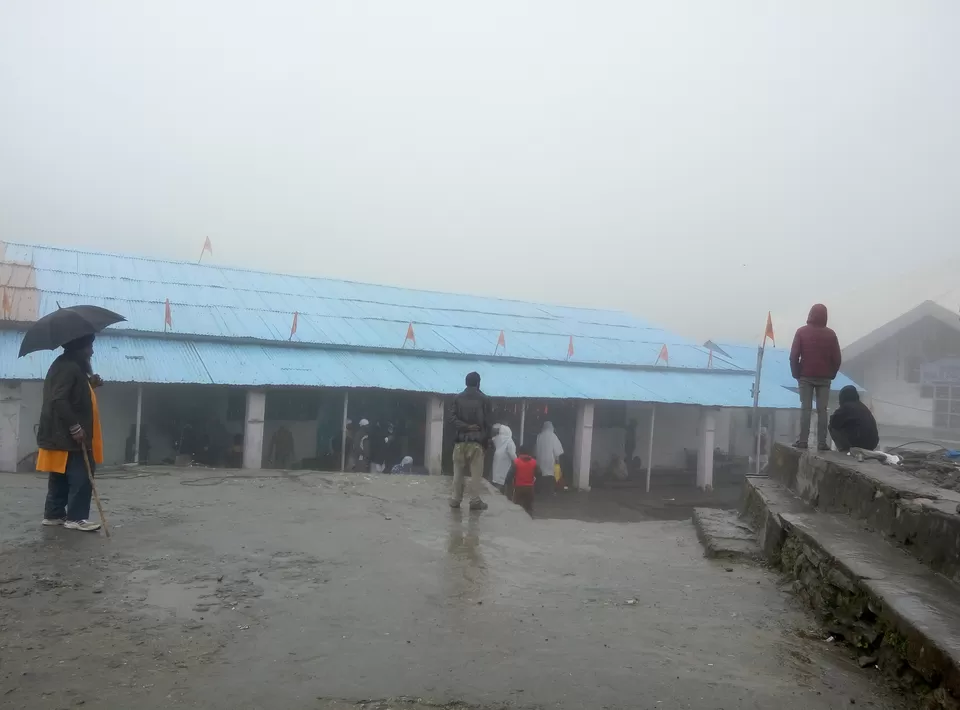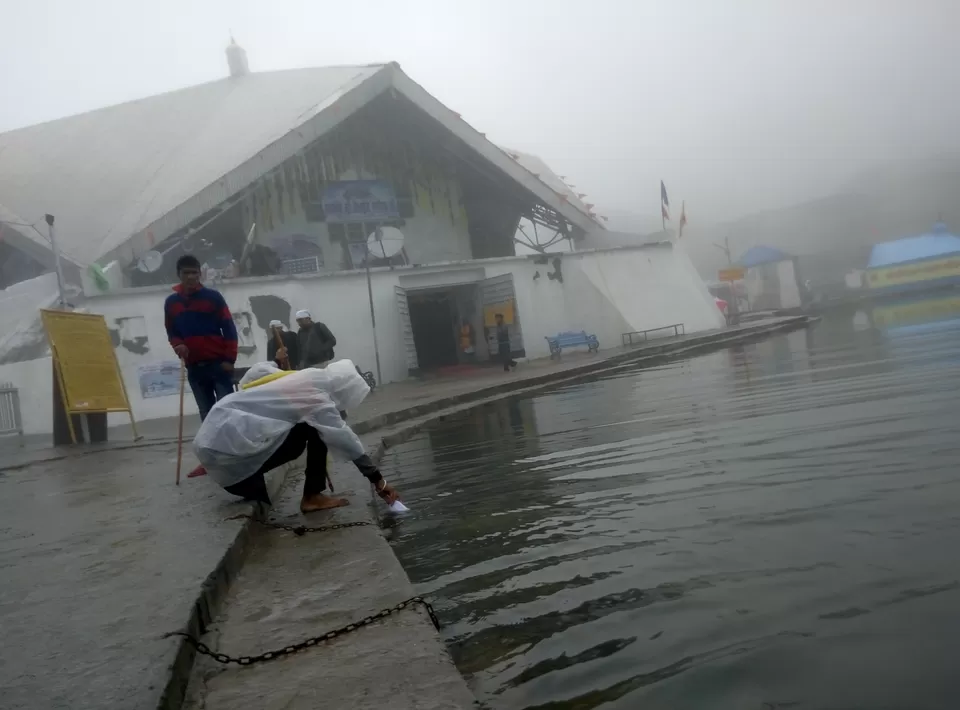 After, the coldest dip of my life I went to attend the prayers that starts at noon. The prayers were in Punjabi which I do not understand but I could feel the positivity all around and the peaceful joy it offered.
After the peaceful prayer, I met Reshma there who was trekking with a group. I joined them in and descended 6 Km to Ghangaria non stop for 2 hours while it rained all the way.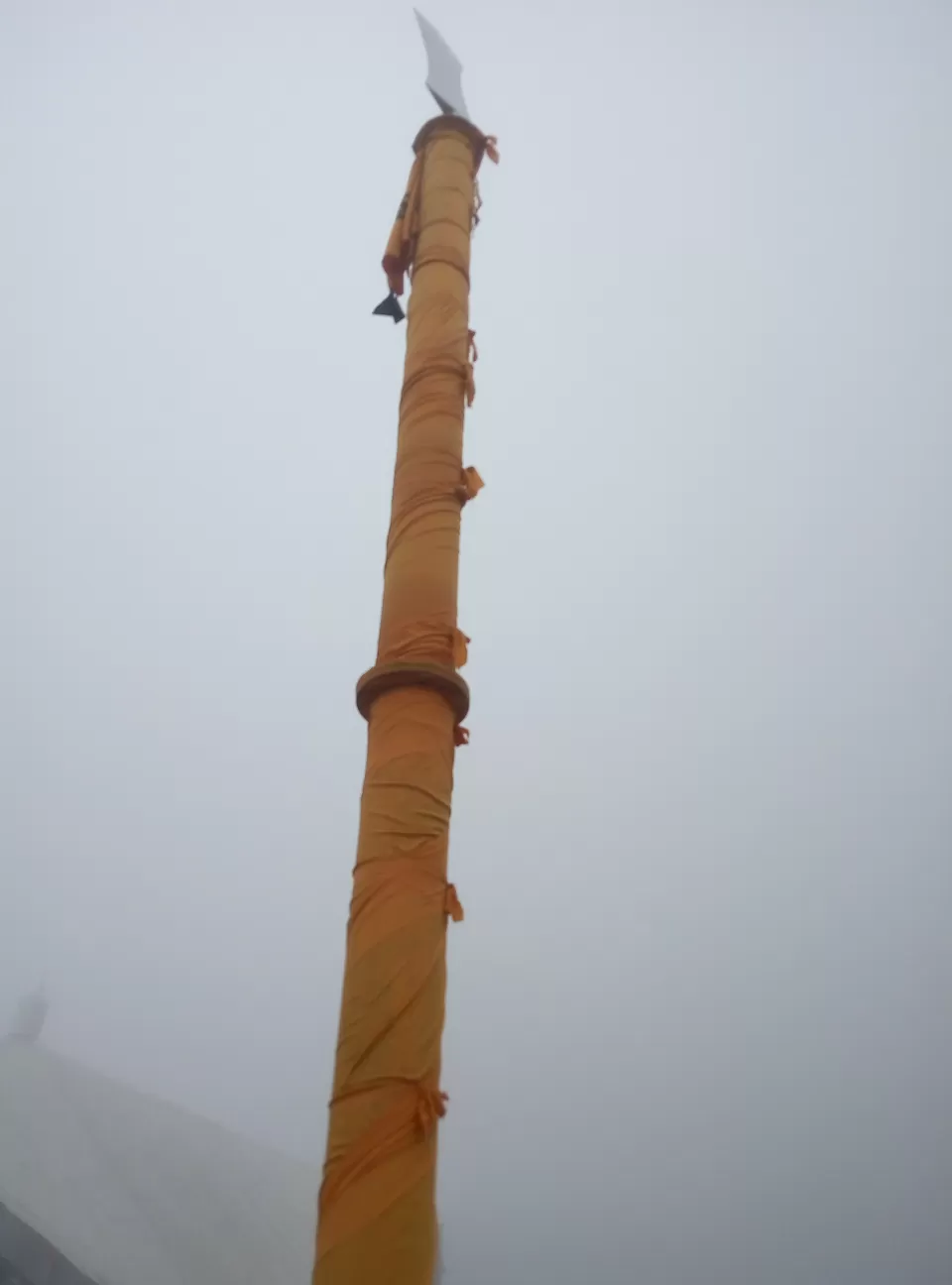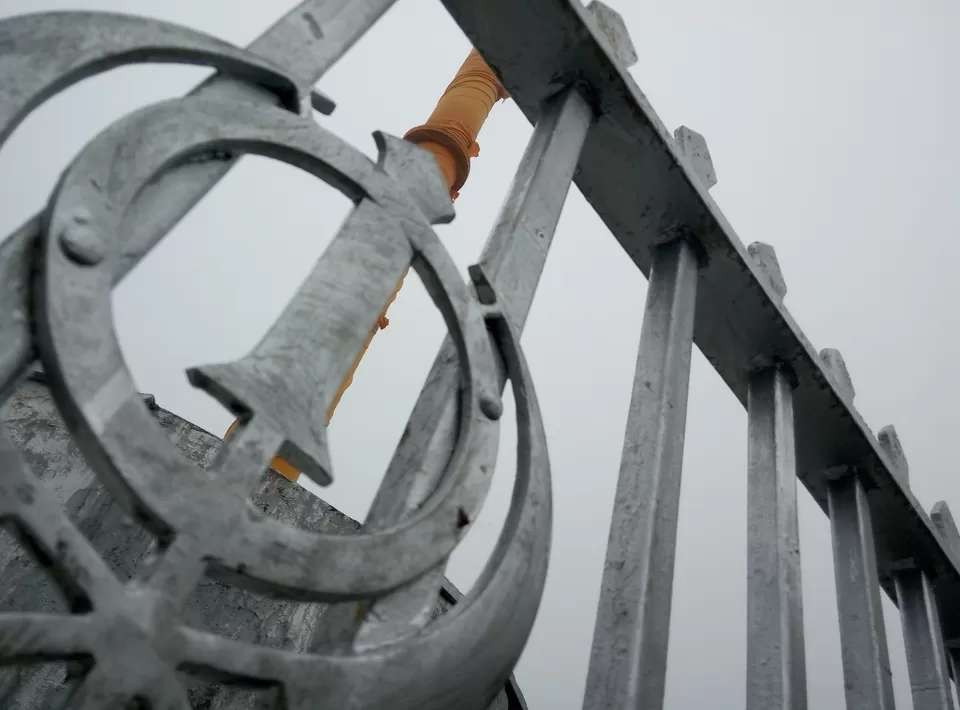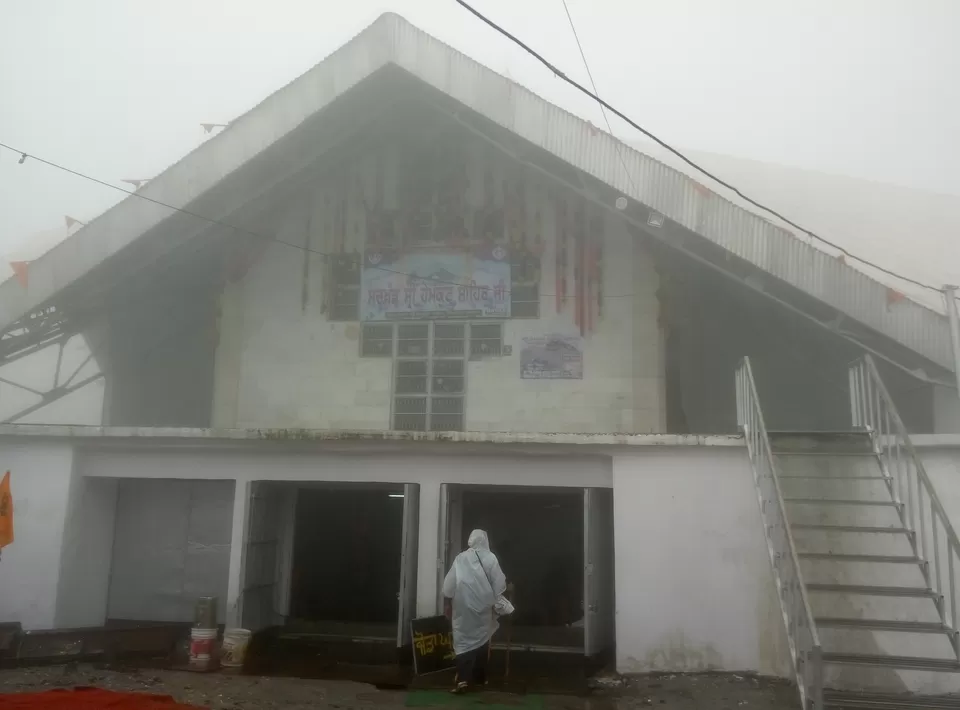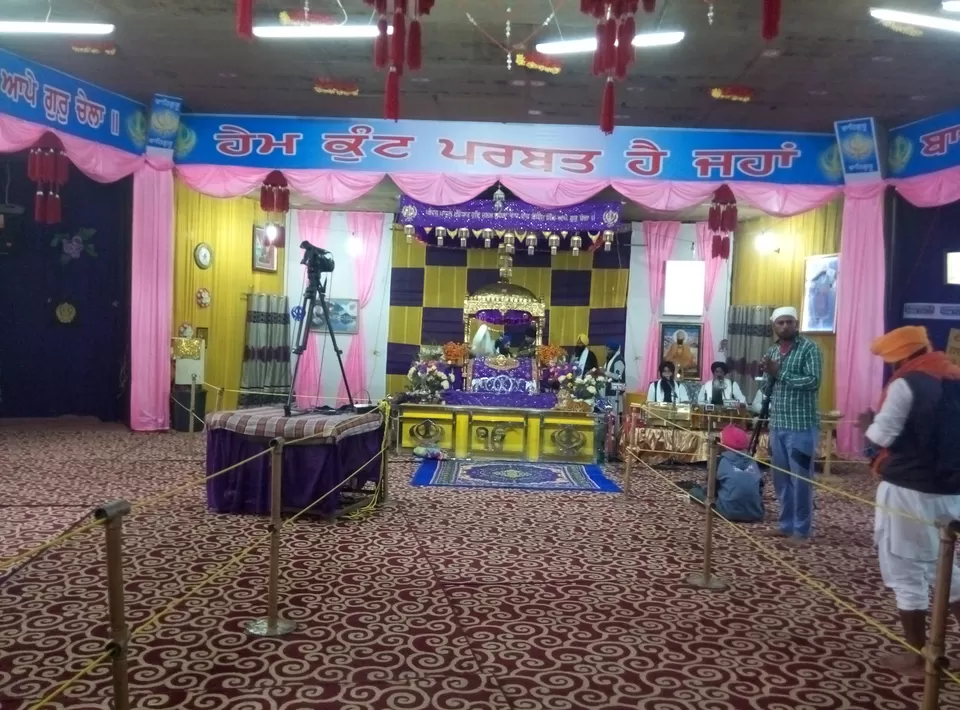 ​​​ ​​I had no rain-cover so I was all wet when I reached Ghangaria. I collected my luggage from the cloak room, found a room for 200/- a night and shifted there. I called home in the evening and as soon as my mom got on the phone, first question was where was I, to which I confidently replied that I was in Rishikesh and she was like why are you calling from Ghangaria then, I laughed, busted and went to have dinner.
I didn't have proper clothing as per the weather there because this trip was too impromptu. My bones were chilled and I could not feel any warmth even in the thickest blanket as I tried to sleep.