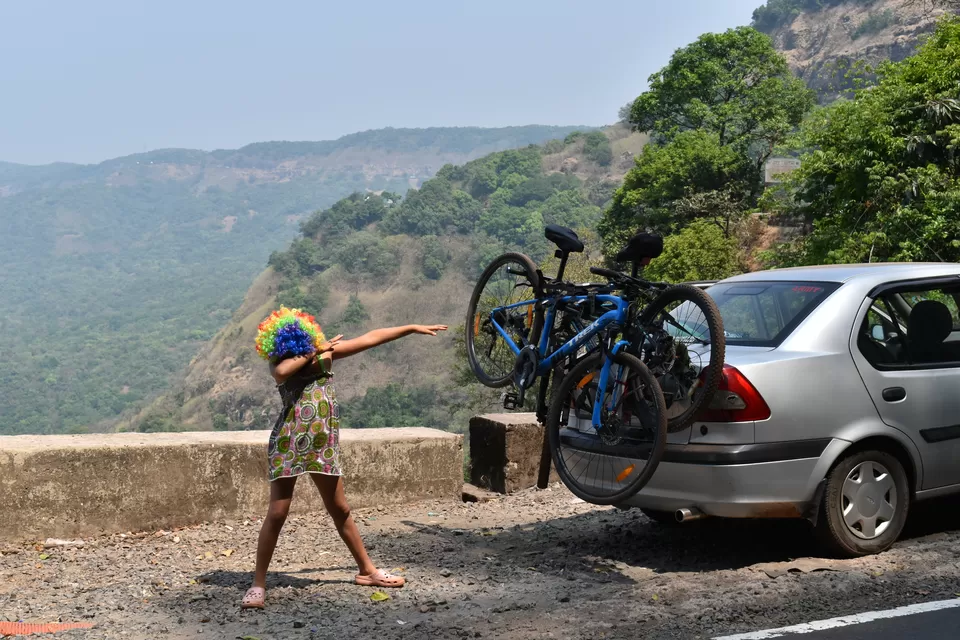 Goa has become our annual destination for the times when we are looking for happening restro-bars, live foot-tapping music, and all-day party on the Beach. Naturally, in times of Corona, this destination has become the first to go on the 'Don't Go' list because of everything it offered that went against safety norms.
Was it true? I mean - Is Goa only about partying, beaches? Is it possible to play it safe and yet have the best time of your life?
This time we decided to explore the vibrant and calm flavors of Goa on our pushbikes. Moreover, the corona safety measures are better followed this way.
Check the Video of our Cycling Exploration of Goa HERE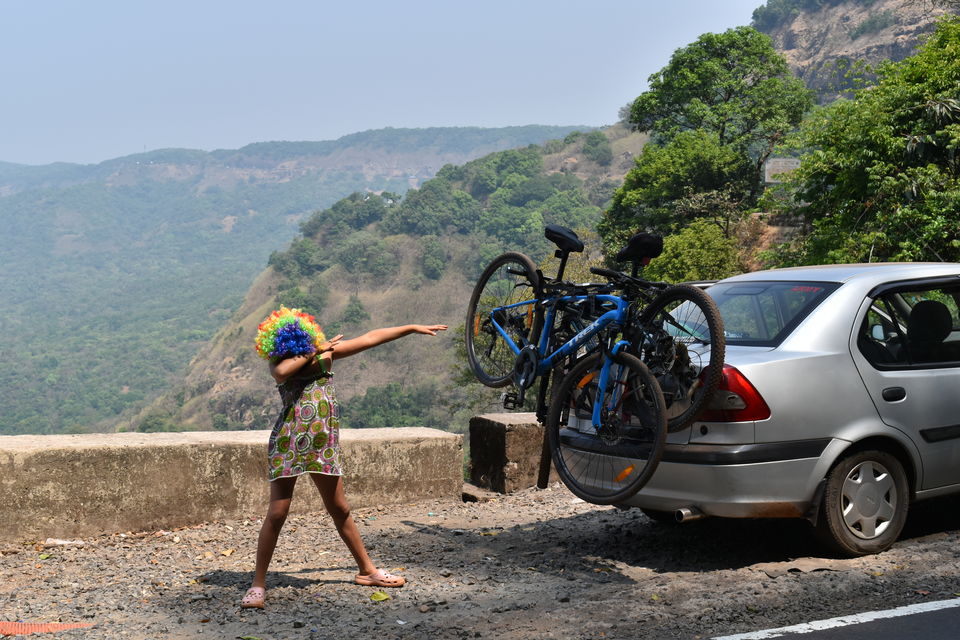 The Itinerary of Stays: Benaulim, Palolem, Senquerin
Duration: 12 days
Beaches explored: South Goa (Palolem, Benaulim, Butterfly, Rajbagh), North Goa (Senquerin, Bagah, Candolim)
Solo-woman caution rating: 2/5 to Butterfly beach incase planning to trail walk to the beach
Things that make this vacation interesting: Cycling destinations, carrying your Kitchen, work and schools on the go, social distancing.
Keeping the ongoing Pandemic situation in mind, we had designed our trip around three things: running our kitchen, replacing pub entertainment with cycling explorations, and online classes of our daughter.
DESTINATION ONE - PALOLEM - 4 DAYS
Village Resort at Palolem lives up to the high reviews of its customers. It is about 800m from the beach. The star points were cleanliness and a common area with a kitchen and dining facility. The owner is approachable and quite helpful. It was almost like at home. We were able to run our kitchen in the common area where we installed our induction stove and limited supply of utensils we were carrying with us.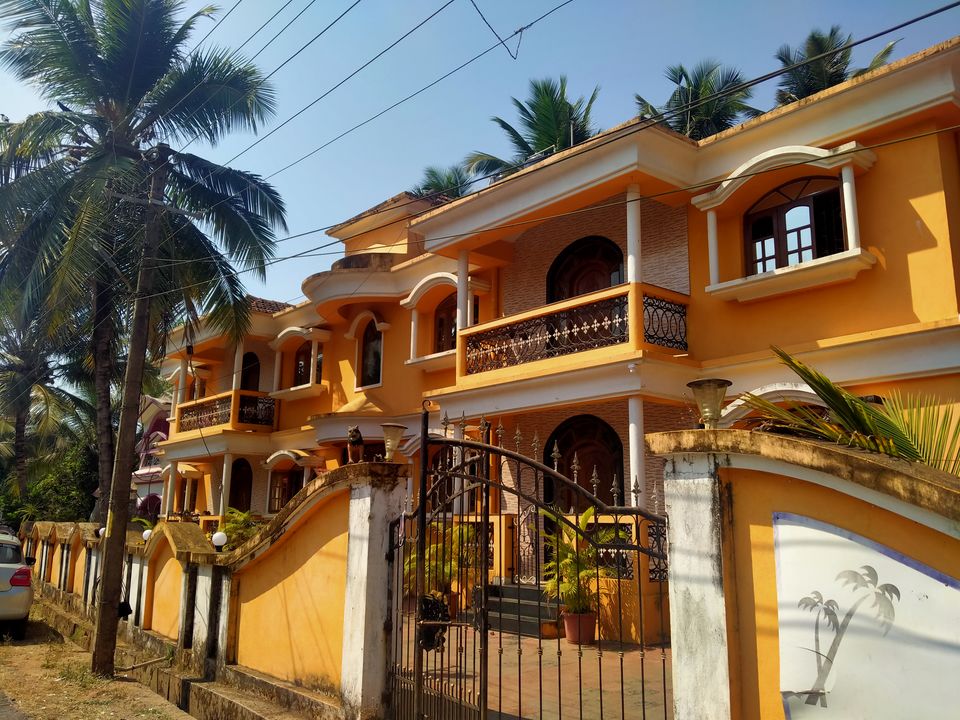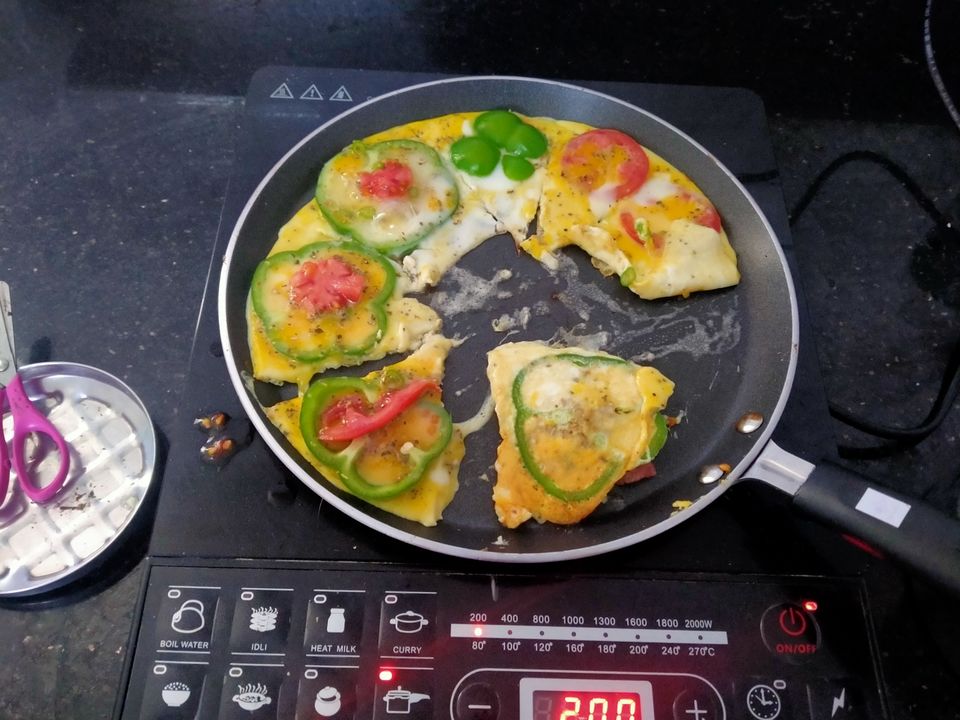 Cycling
If you want to experience a place in its raw skin, then morning times are the best. The city shakes off the night glamour to reveal its true self.
Goa is a good place for cycling. Roads are well maintained, beautiful views, scenic palms, paddy fields, and most importantly a good way to get over your night guilt.
Morning times are best as you can feel the place in its local, natural flavour. Kids going to school, women brooming the courtyards, fishermen leaving to collect their catch. But one BIG PROBLEM for the cyclists is dog menace. It was very risky, especially when you are coming down a slope and all of a sudden, a pack pounce upon you. This happened with Malang, though he was quick to jump off the bike and use that as a shield to scare the dogs away. For some moody reason, the dogs are most edgy in the morning time. So, either you shift the timing or switch to state or national highways as they are clear of residences. Otherwise, the route is good and enjoyable. There are slopes to add the difficulty level for serious cyclists.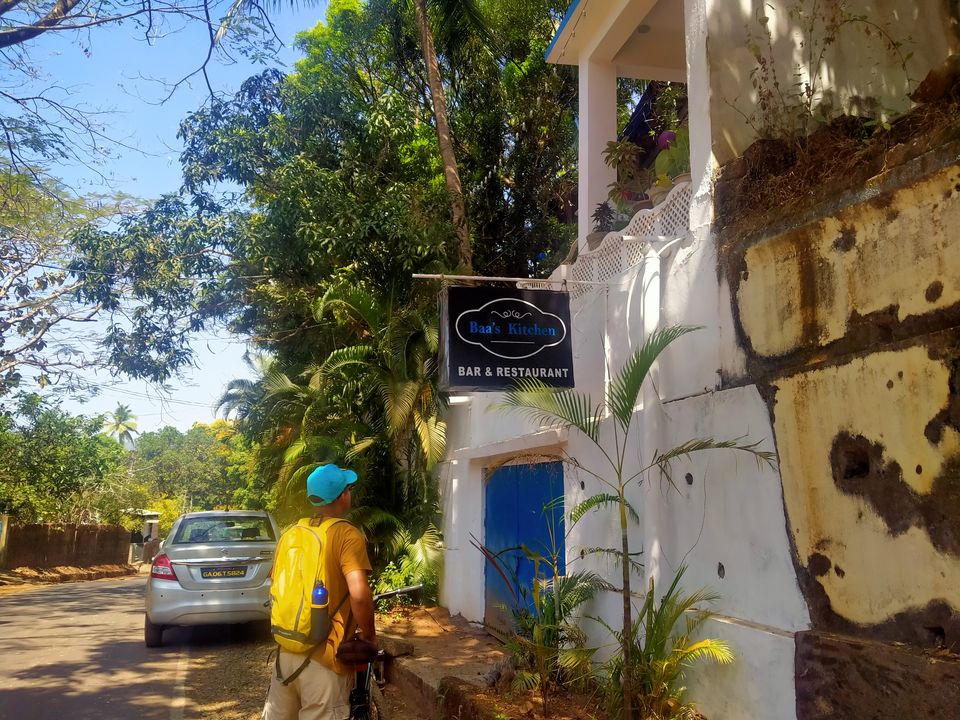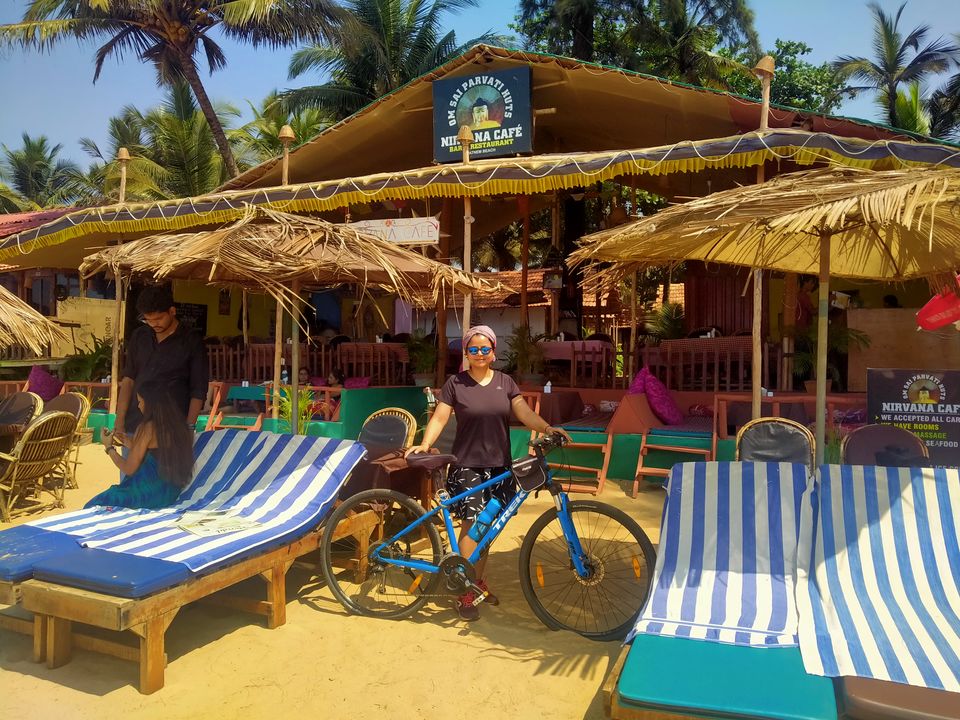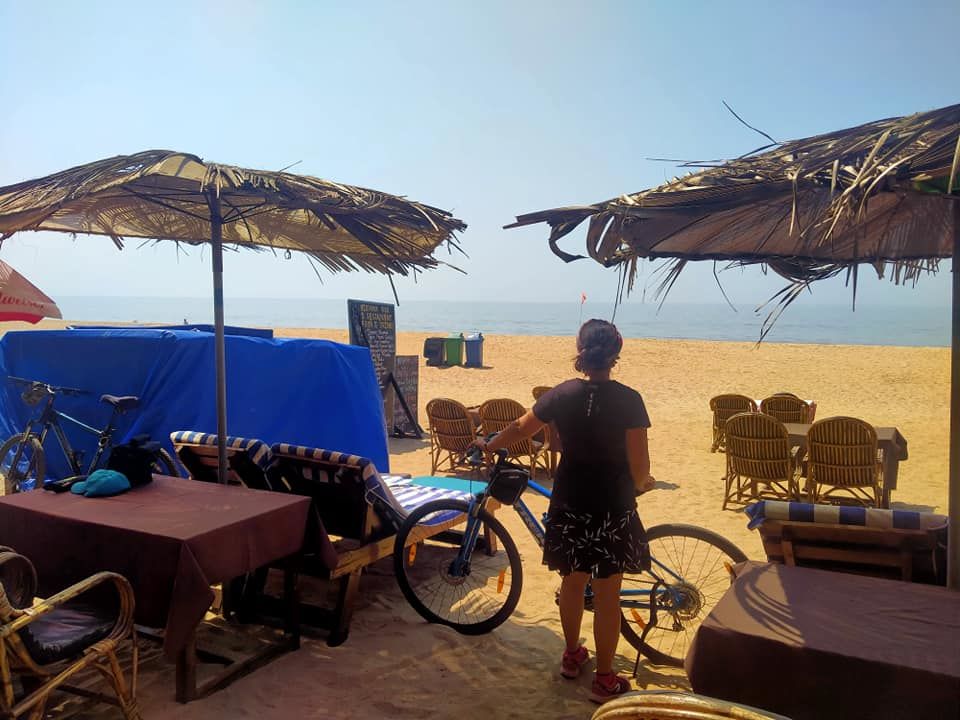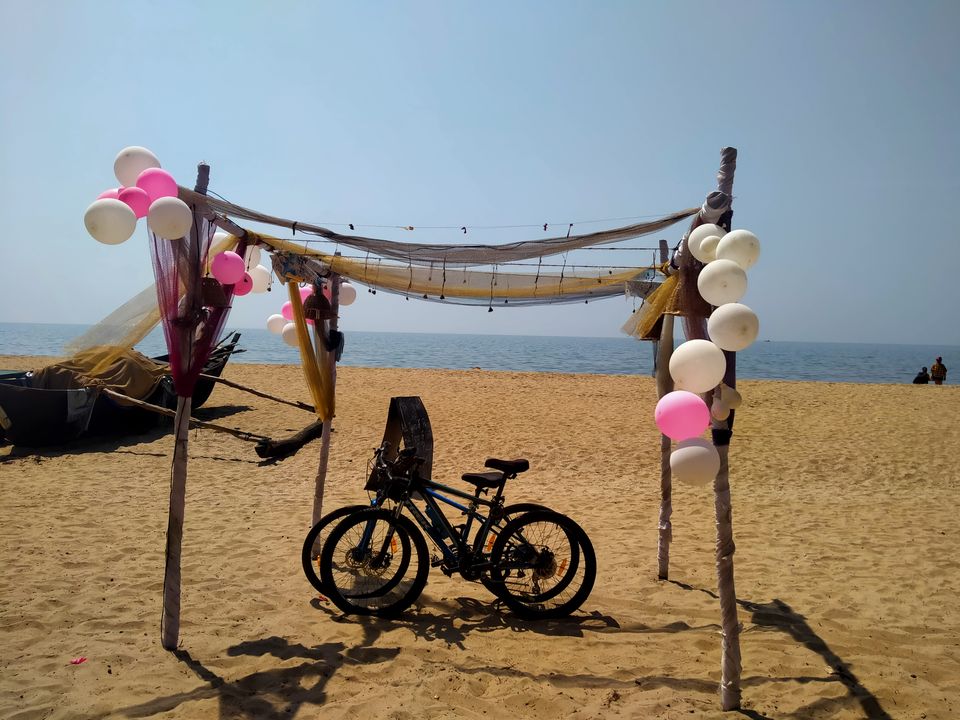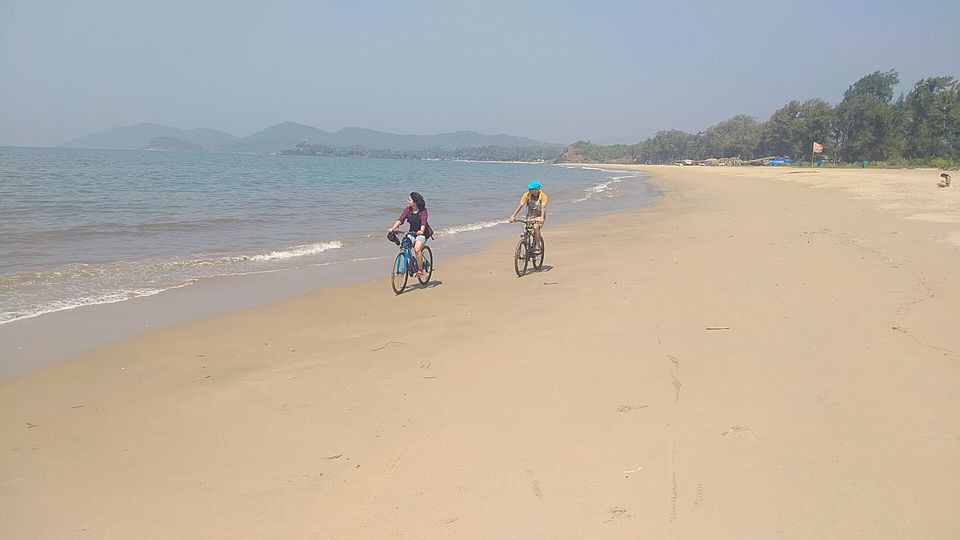 BEACHES
Palolem beach is a commercialized beach. There is a chain of shacks, one after another, offering rooms. The rates vary depending upon their proximity to the sea. The rooms are a makeshift structure, something like portacabins, space just enough for a couple. On normal days, Palolem is a popular choice with foreigners. You will find the place transformed into a mini-Caribbean destination. Some shacks playing Jazz, someone playing guitar or dancing in trance to the soft beats. The impact of the Pandemic was quite apparent this time as there were hardly any foreign tourists.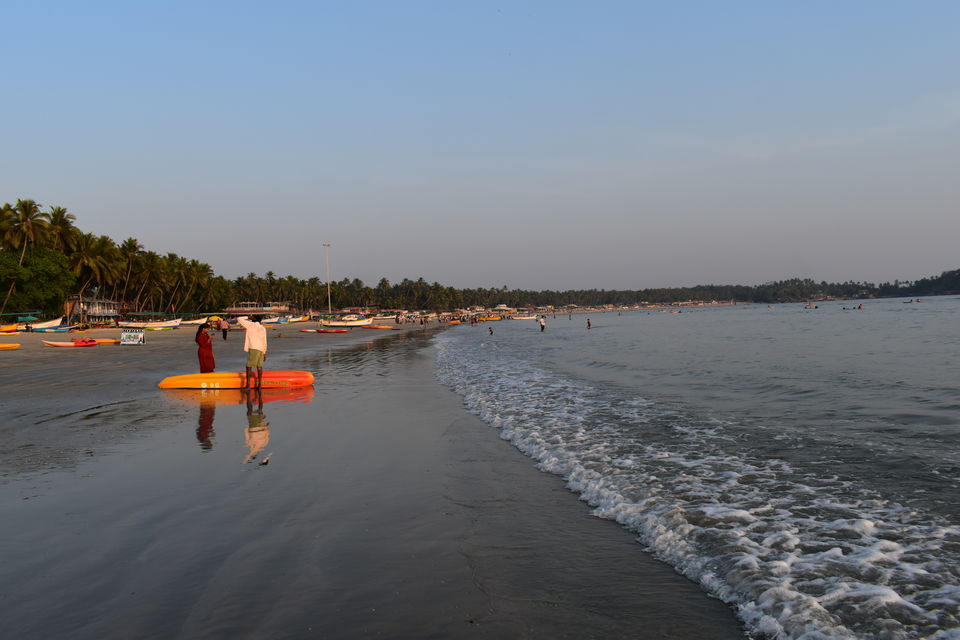 Butterfly Beach: A post on a popular travel website about hidden beaches in South Goa tempted us to trace the list shared by the writer. Mesmerizing drone shot of the butterfly beach was everything our Mast Malang taste seeks. The beach is accessible through a boat or a kutcha trail through Leopard valley, which is partially motorable, and rest to trek. But I wish the beach would have remained hidden forever. Despite having the charm to sate your soul, the place is now shedding its beauty because of irresponsible tourists who leave the trail of litter behind. And to spell it out bluntly…the rogue Indian groups looking for a wrong sense of liberation have become a menace to nature as well as civilized travel.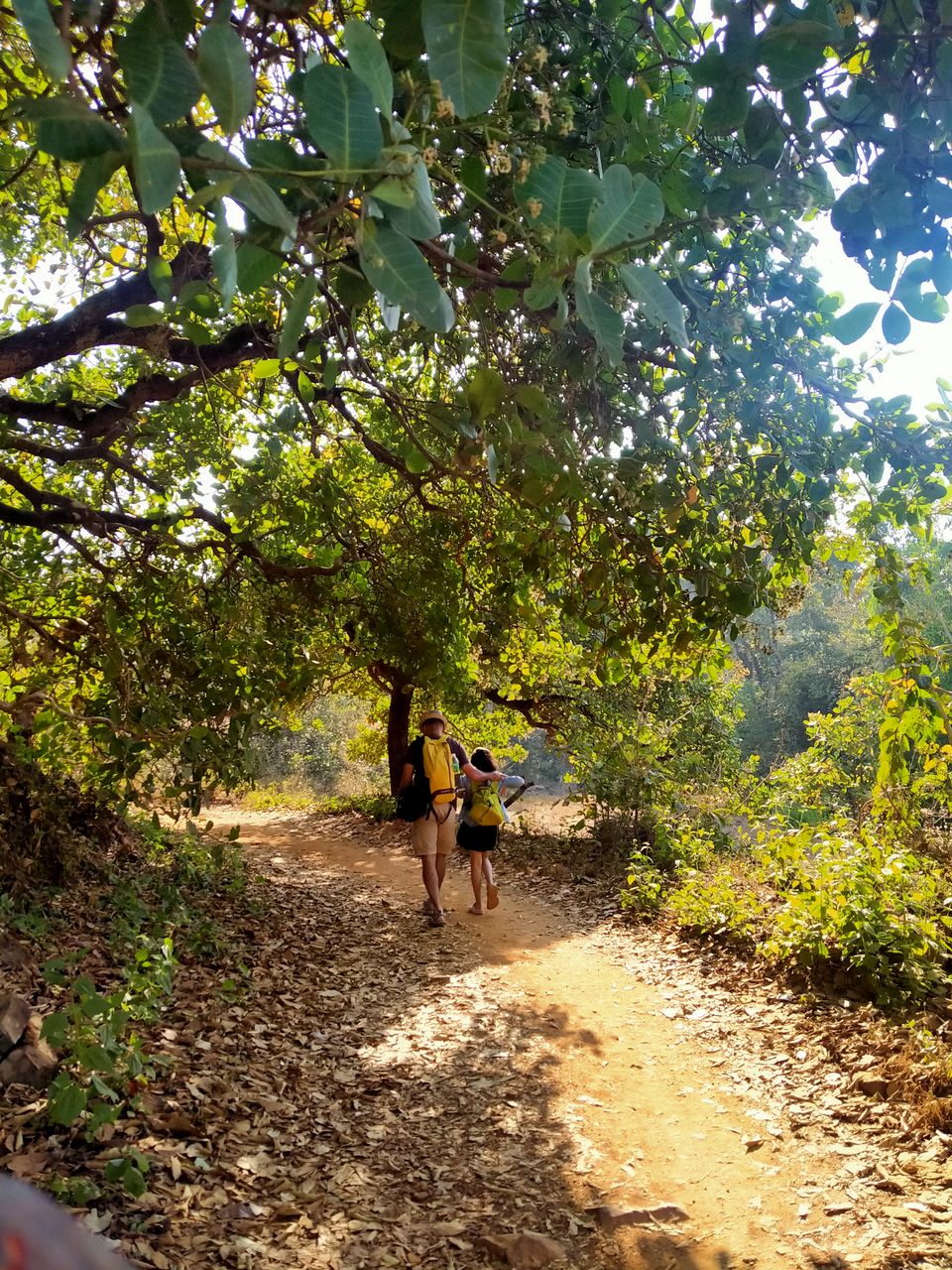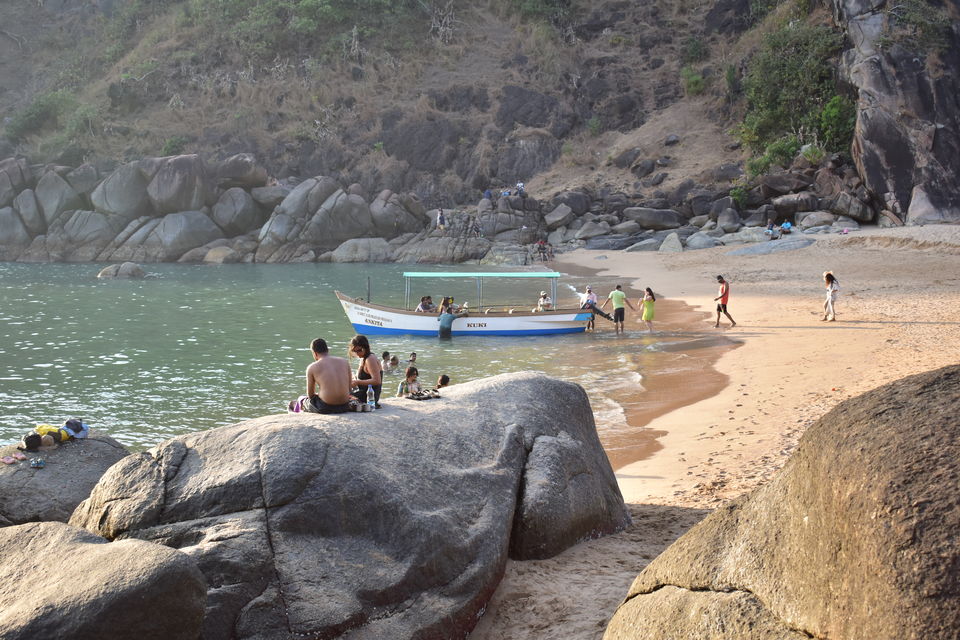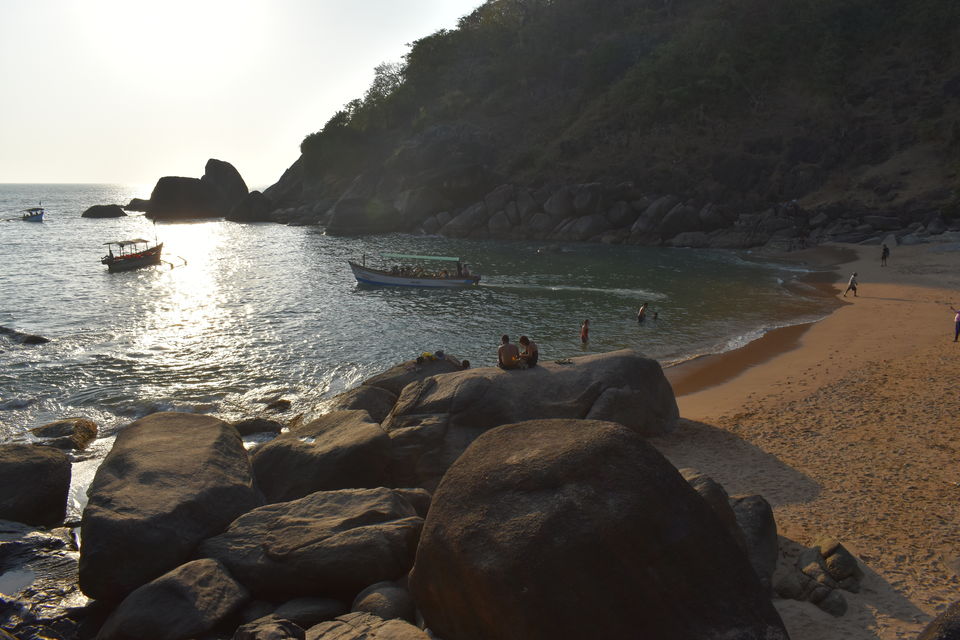 Rajbagh Beach: Post-breakfast we explored the markets around, did our veggie shopping as we were cooking ourselves, and then we discovered lonely Rajbagh Beach, about 10 km from Palolem. It is not commercialized and thus perfect for quiet family time while observing social distancing. This beach is good for cycling too as the sand near the water is hard. Though take good care not to wet your cycle in saltwater. In the evening we returned to the beach with a picnic basket, camping chair, yoga mat, and music system. Our daughter was thrilled to be in on the beach after the mundane routine of her online classes.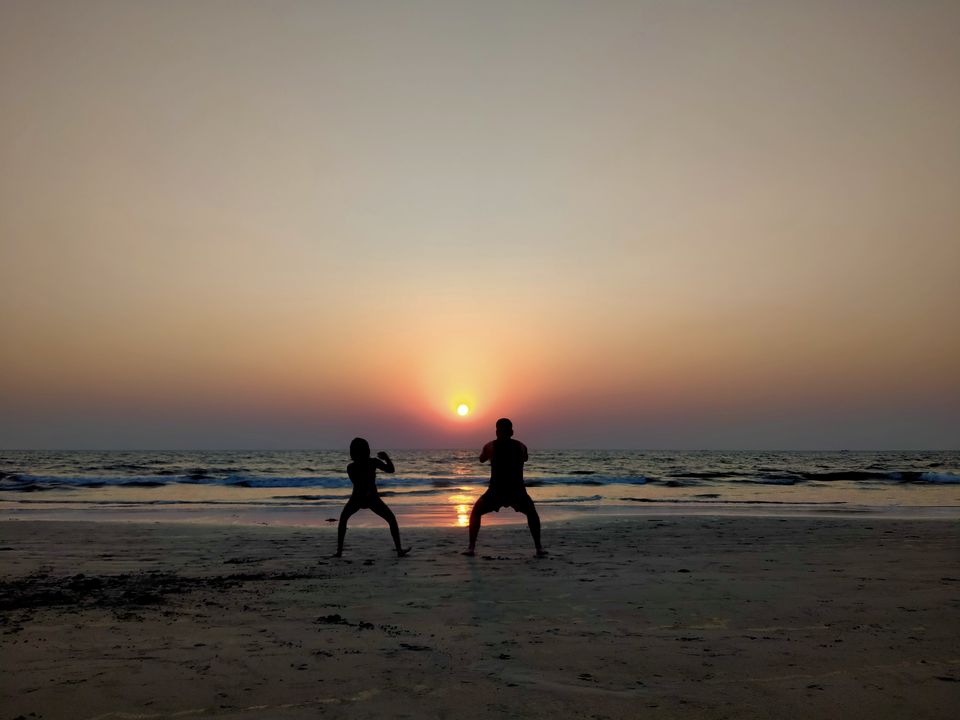 Backwaters
The boat ride to the backwaters of Palolem was a new experience for us. We walked through the short trail to reach the backwaters on the other side of Palolem beach.
Whether a boat ride becomes memorable or just another affair, it entirely depends upon your boatman. Luckily for us, we had Raju….a lanky man who loved sharing all sorts of superstitions and folklore. Like he showed two balancing rocks in the distance which are supposed to be gulli and danda (a traditional game) of Pandava brothers. The best part was the grand eagle feast. Raju rowed the boat to a certain point in the backwaters and dished out a bucket full of chicken meat. Within seconds, a flock of eagles started circling our boat and lunged at the pieces thrown in water. It was a treat to watch.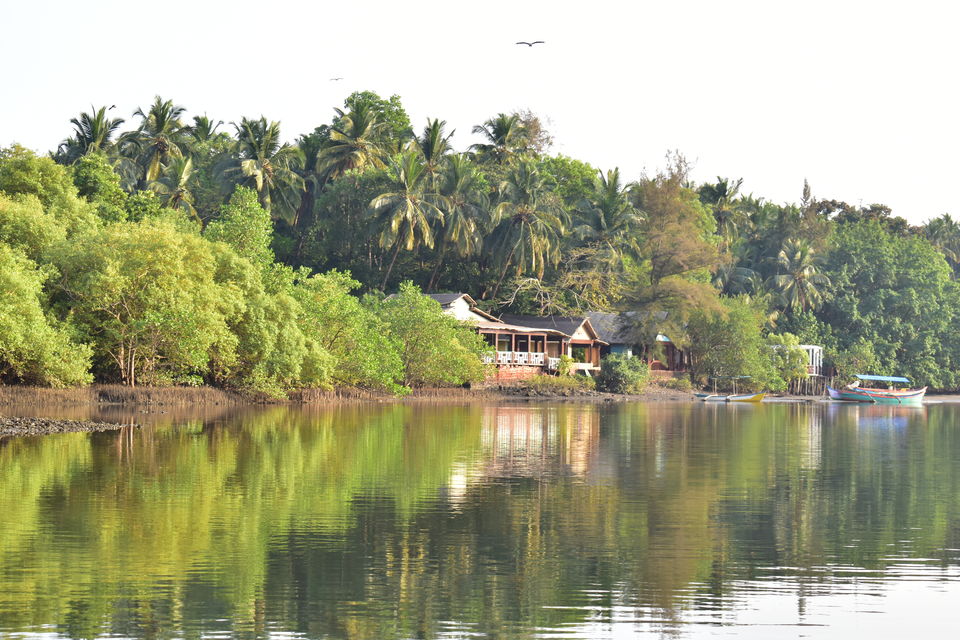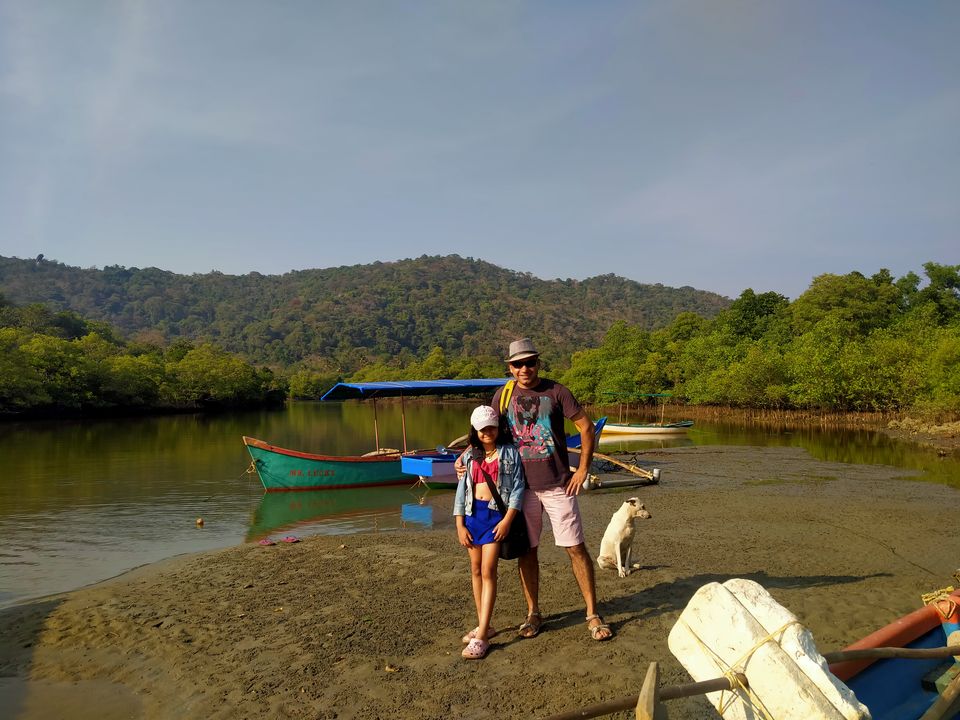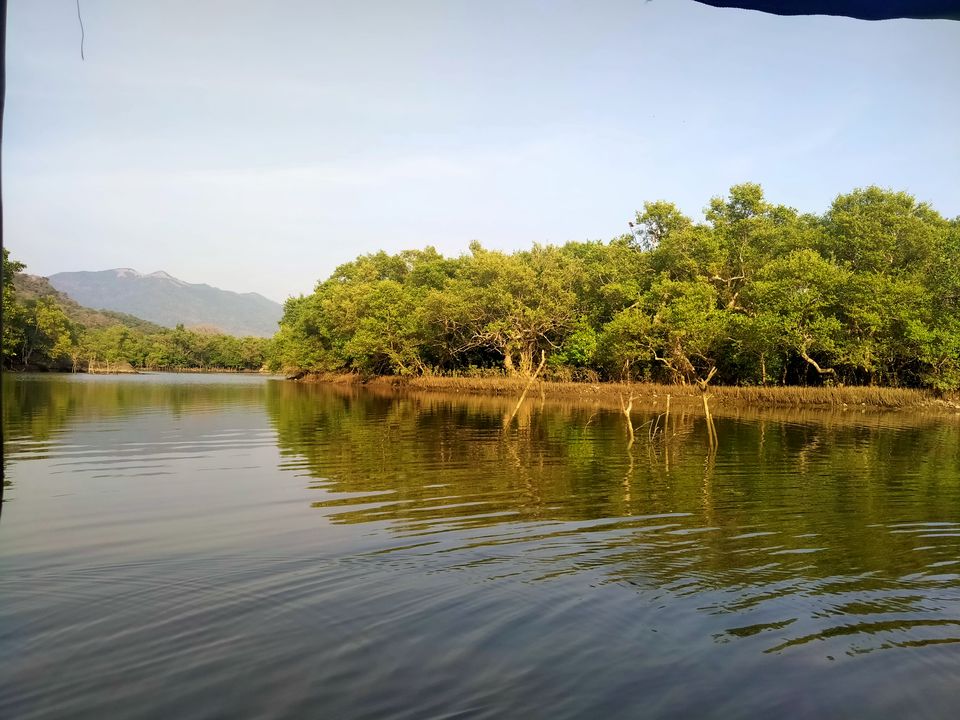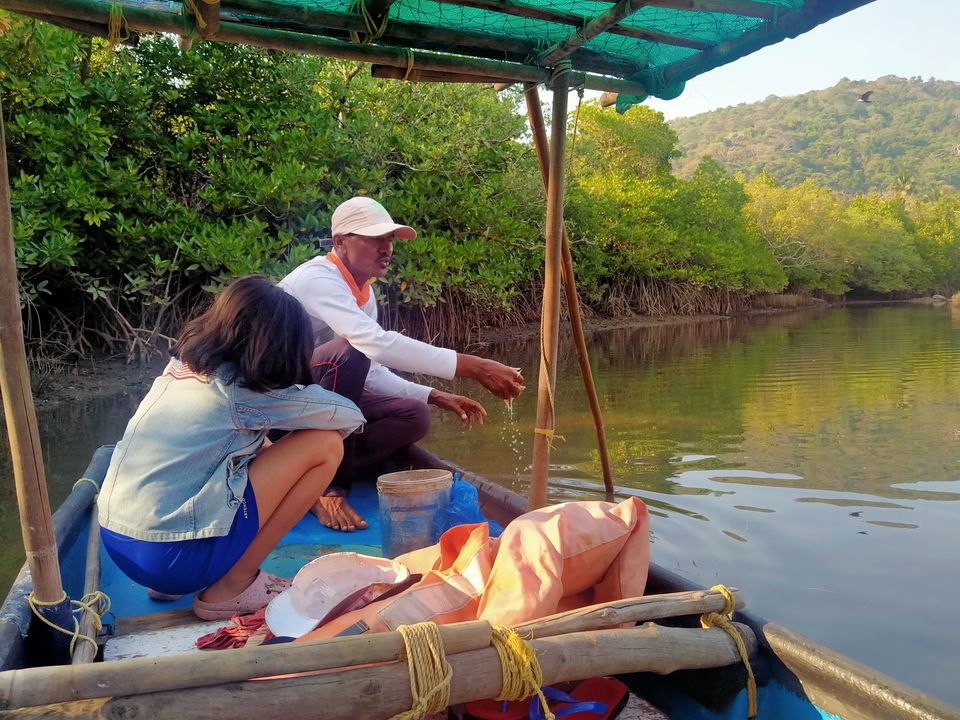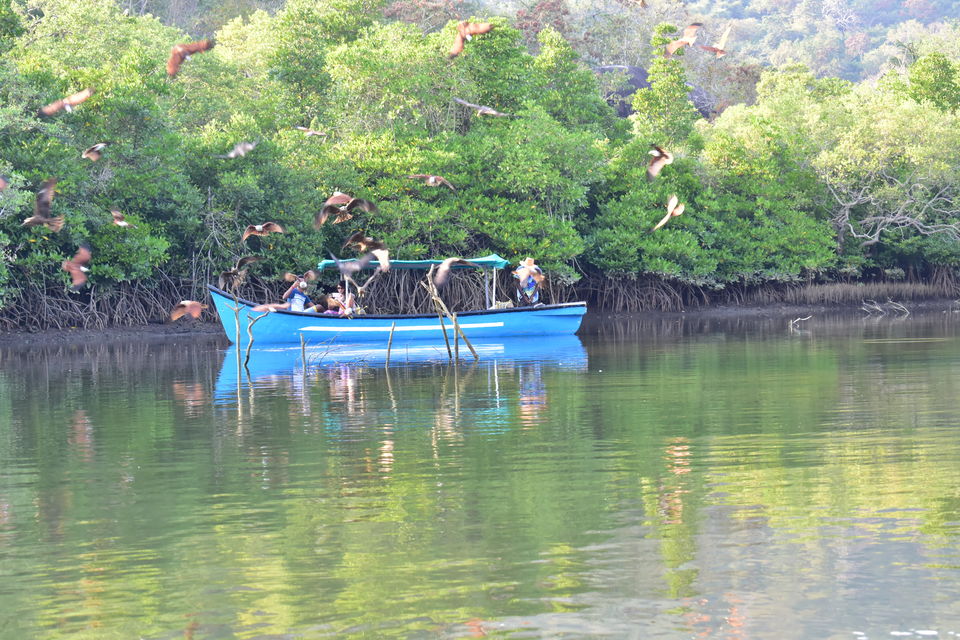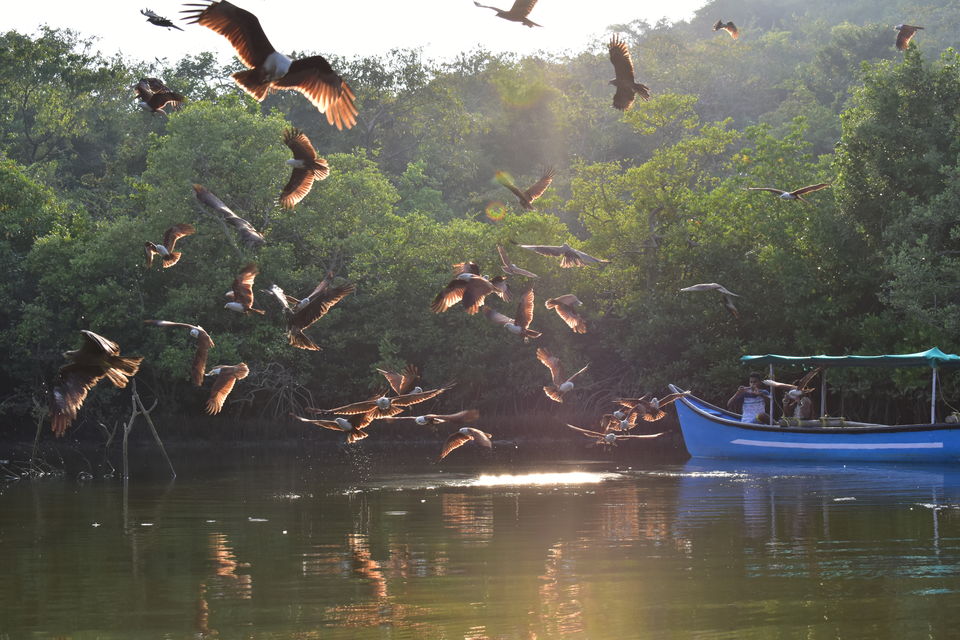 DESTINATION 2: Benaulim: 4 Days
About 36 kilometers of drive from Palolem takes you to this beautiful Goan village, also known as 'village of carpenters' for its traditional art.
We booked into Mistral cottages. This cluster of 6-7 cottages is run by an enterprising couple. The owner, a Harley lover, has a dedicated parking slot for Harleys. Our cottage was a neat one-room apartment, with a sitting area, small lawn, and a well-equipped kitchen that had RO, induction, MW, and essential utensils. It had an at-home appeal. Like the couple in the adjacent cottage, who had initially booked for three days but then decided to spend the whole lockdown period here while juggling their work-from-home routine.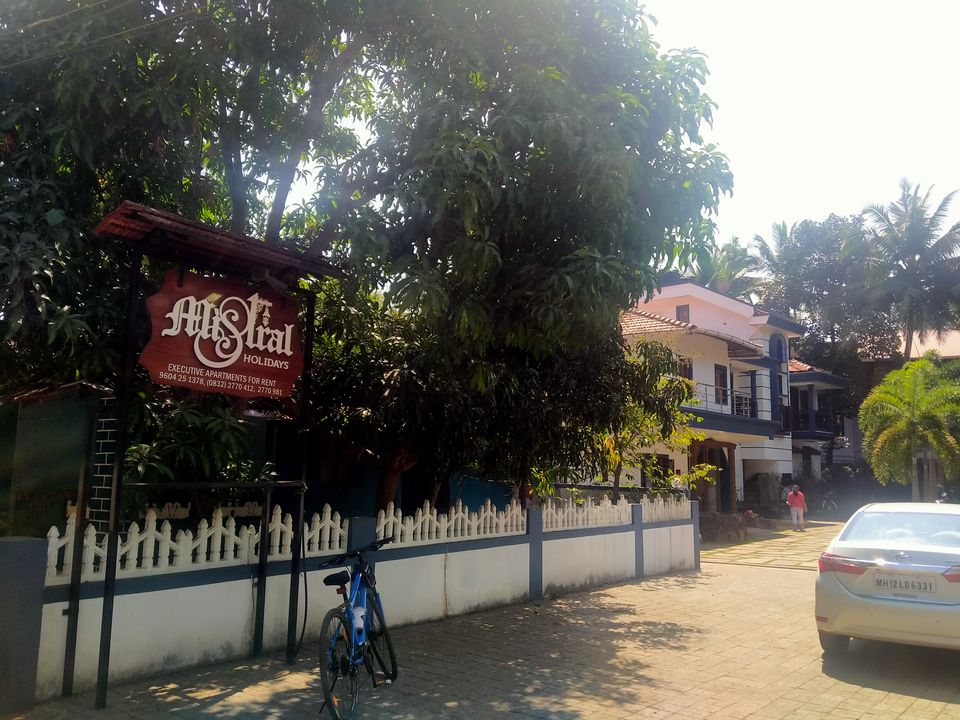 Cycling
We found cycling at Benaulim more fun compared to Palolem for three reasons: calmer street dogs, so we could explore the interior roads. Levelled roads. Beautiful vintage Goan Houses along the route added color to our rides, and yes lots of camera spots.
Our favorite route was the ride to Trinity Beach, about 20 km route passing through the city. The road is leveled.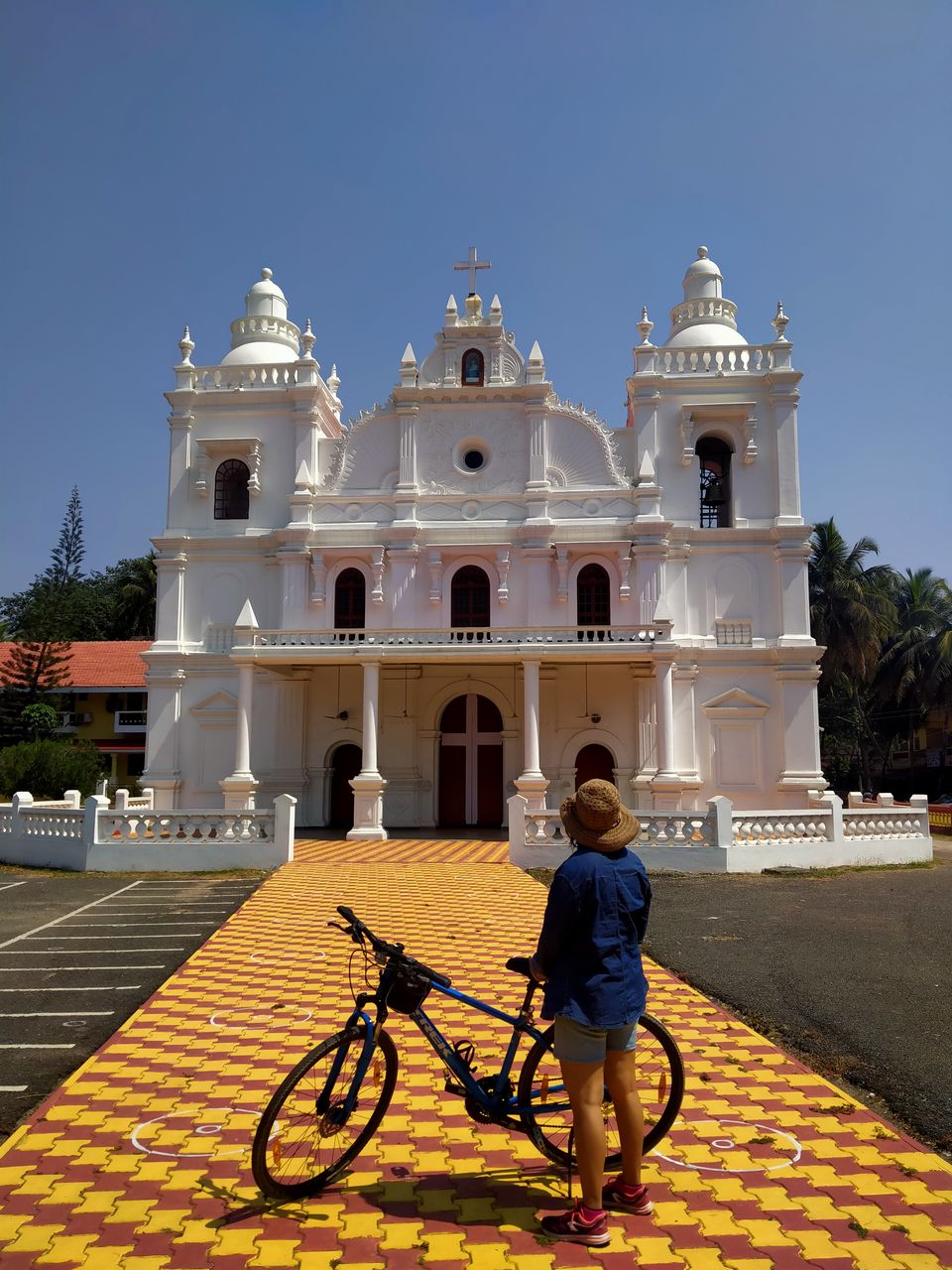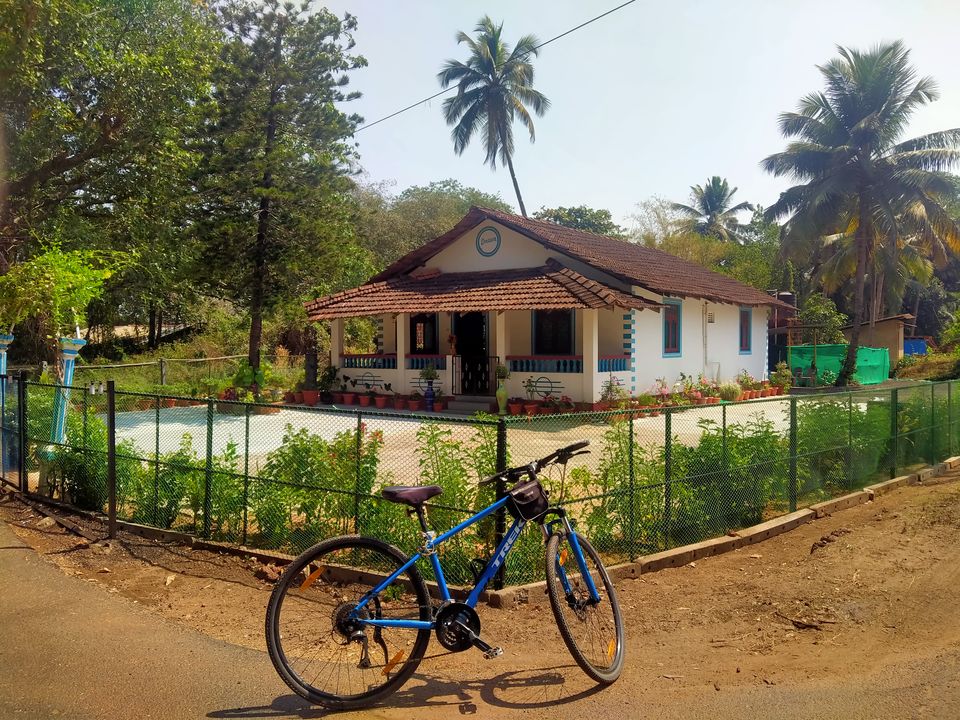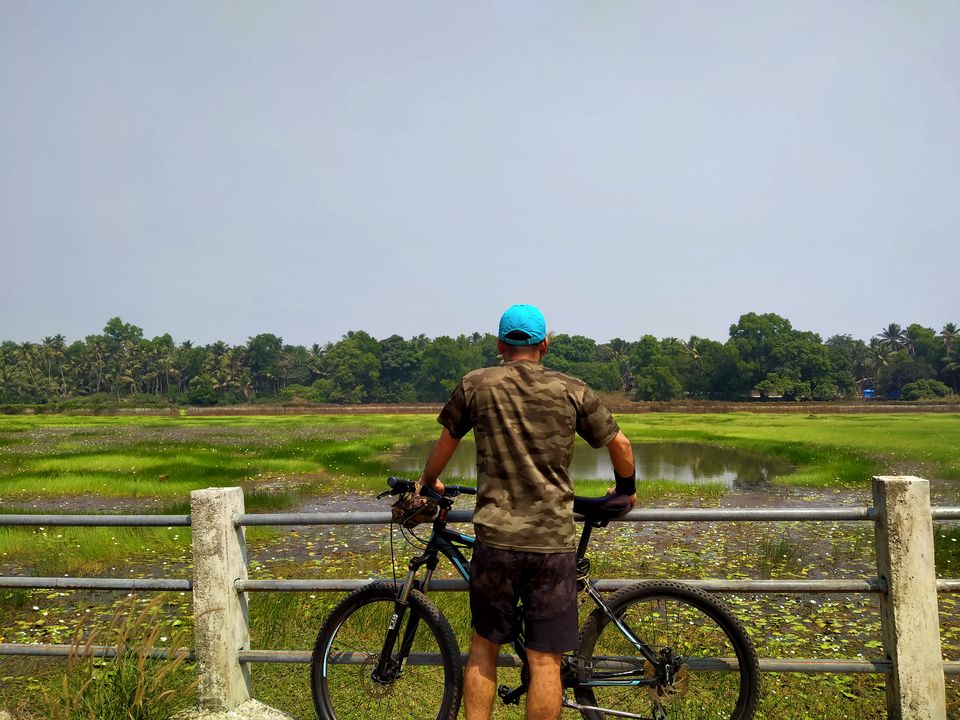 Beaches
Benaulim beach: You may try Johncy's for lunch and dinner option. On weekends they have a live band. Best part is their cuisine and pocket-friendly bar menu. The beach is more lively in the night time when the shacks extend the sitting arrangements in the sandy part and soft numbers fill the air.
Trinity Beach: This beach is ideal for beach cycling as the sand surface is hard. It has a long stretch and not much of a crowd.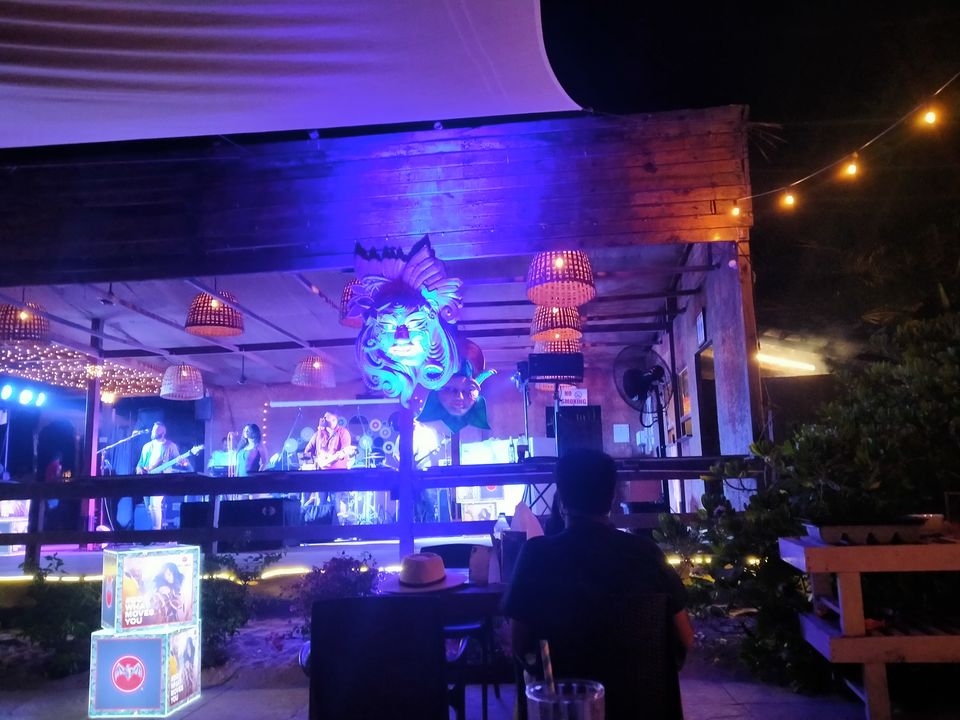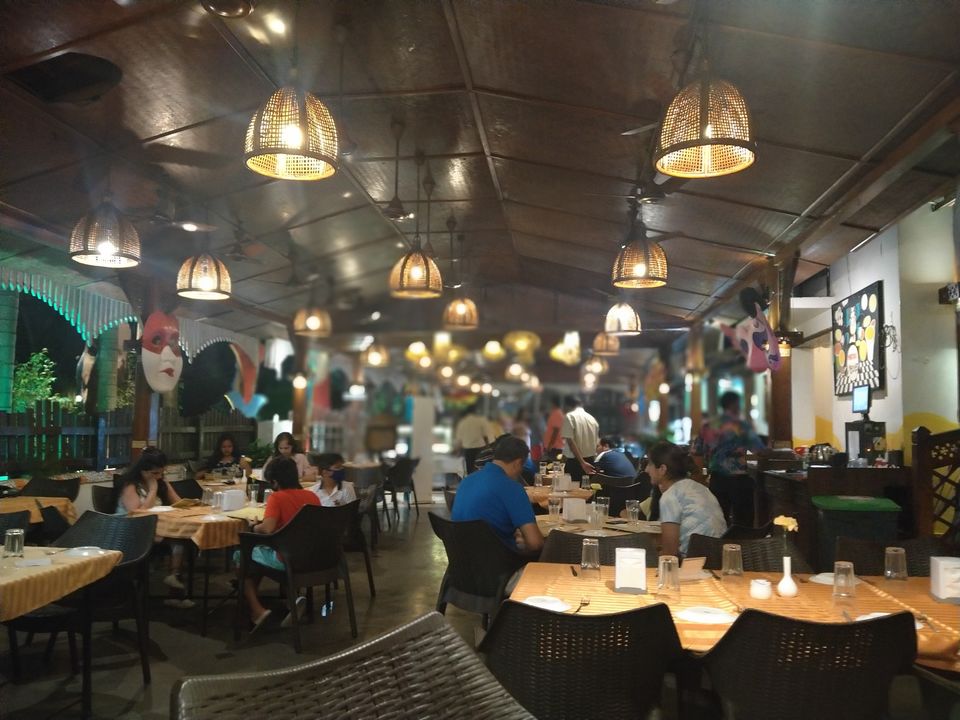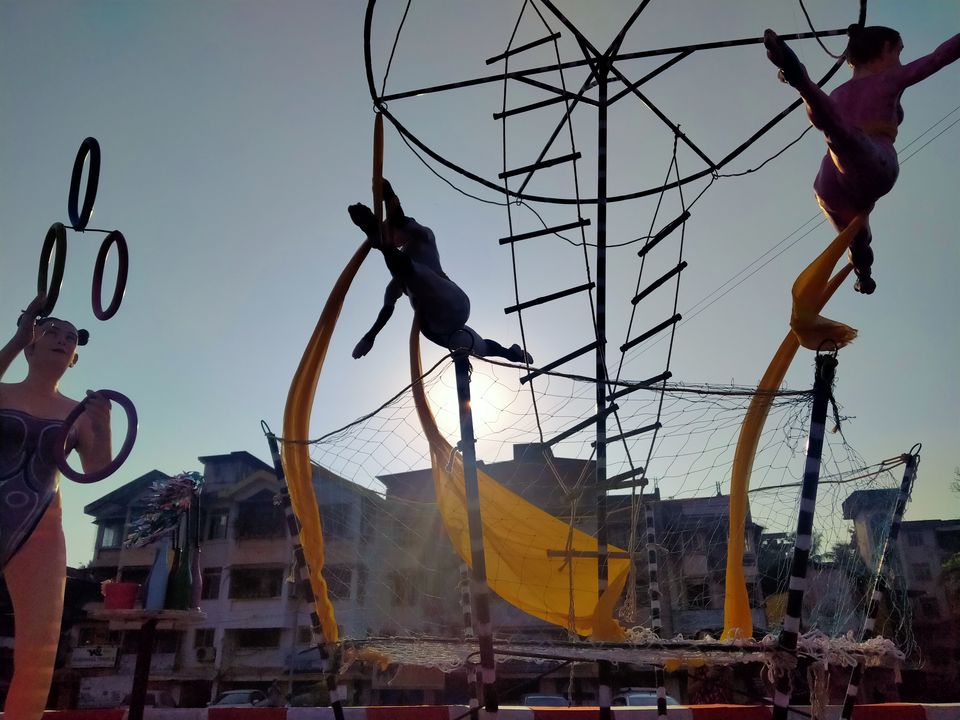 Destination Three: Senquerin: 2 Days
Senquerin beach is in North Goa. Compared to other beaches in this part, this is somewhat less crowded and cleaner, mainly because very few beach resorts are on this beach. We stayed at Palms Beach Resort. The plus point of this beach is its location. It shares the wall with Taj Vivanta. A useful tip: Beaches next to five star properties are generally better managed, safe and less crowded. It is run by a friendly guy Jo. The rooms are hygienic but little crammed up, and without a kitchen facility.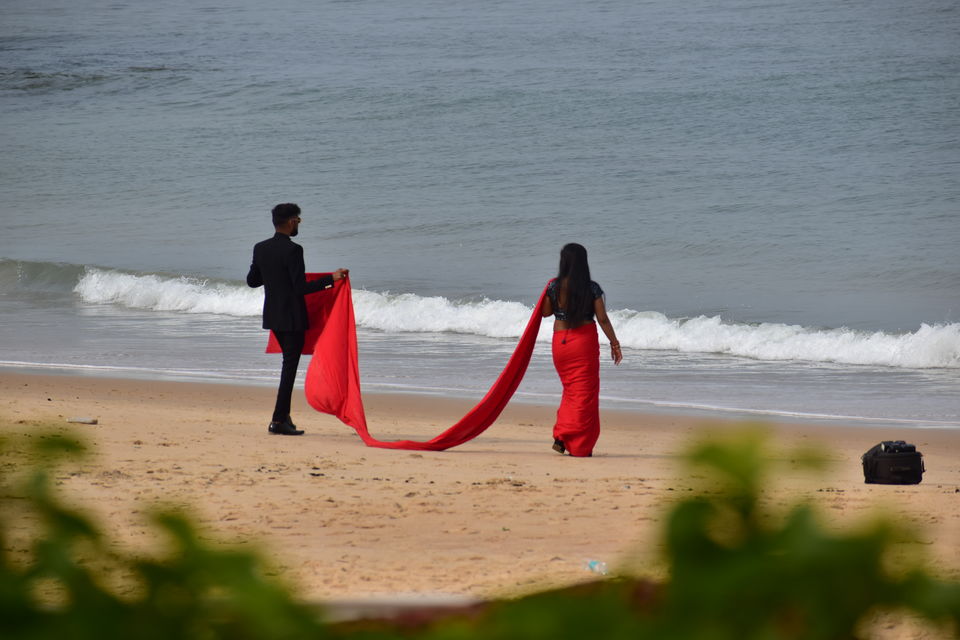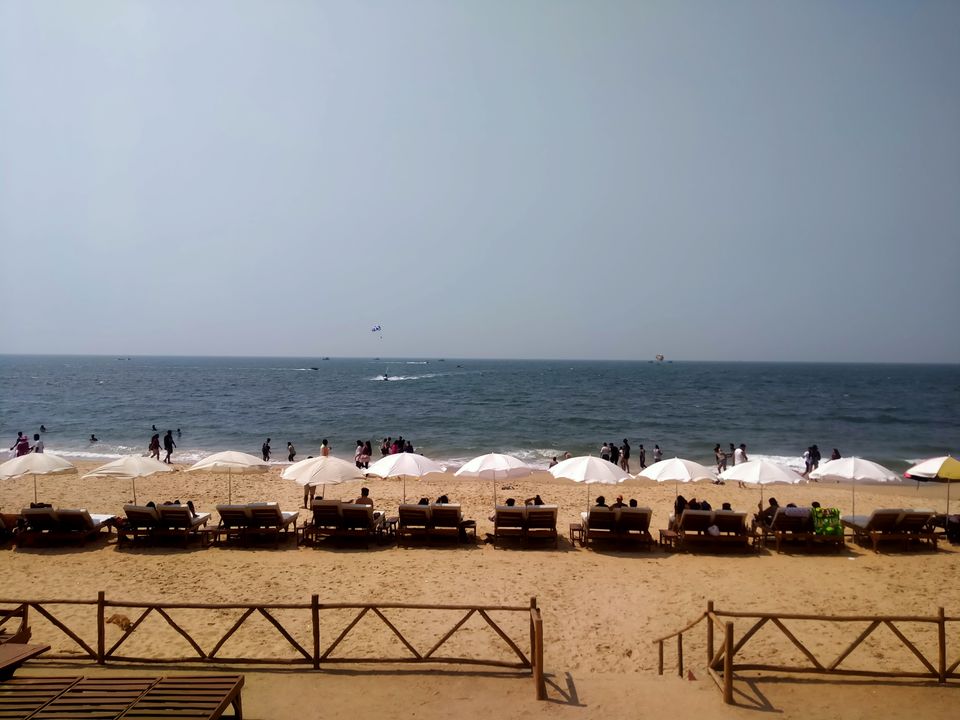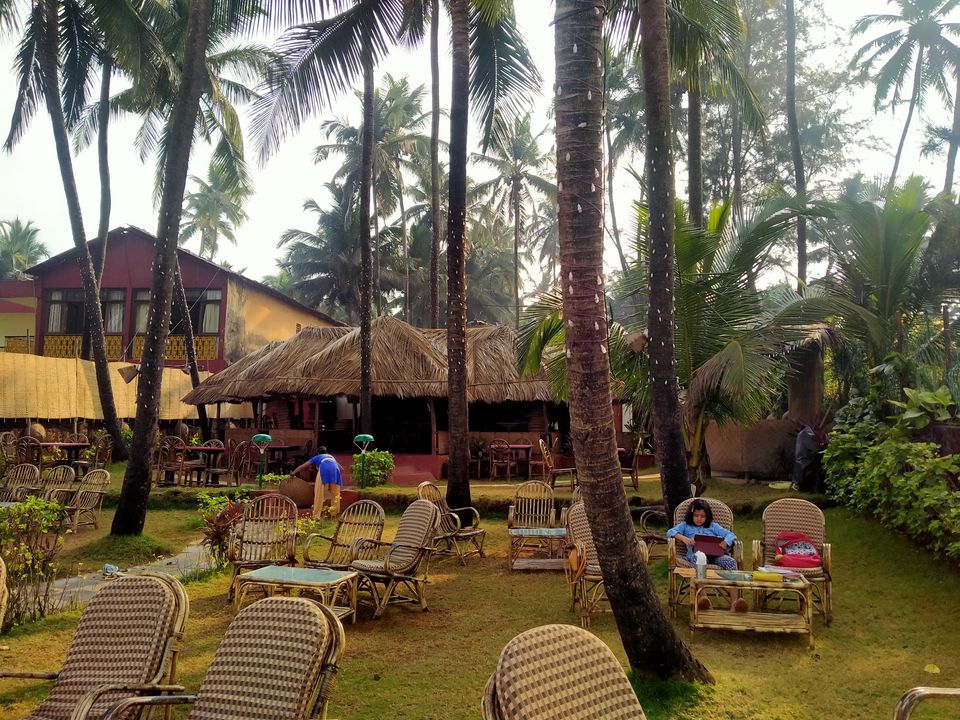 My personal favorite out of three regions that we explored was: Benaulim (for its leveled, traffic-free roads and for calmer street dogs). Palolem is also good if you are looking for slopes to train but beware of dogs, especially early morning. The one region I would avoid next time is North Goa. (For its crowded roads and cycle UnFriendly commuters and locals).
Some tips for Beach Cycling:
1. Don't take your bike in water. Salt water will eat the oiling.
2. Even in sunny weather, it is fun to ride cycle in afternoon as the breeze cools you off.
3. Cycling is a good way to explore the markets in afternoon as it is less-crowded at that time. However, wear hat and stay hydrated.
4. Be-aware of Dogs. There are lots and lots of stray dogs, specially in early morning hours.
5. We carried our bikes, though one can rent a bike at many available options nearby.
WHERE ALL STAY:
There are many homestays, beach resorts, cottages available.
Keeping in mind budget, wifi and kitchen assistance, our picks are:
1. At Palolem: For pocket-friendly and hygienic (600-1500 INR) option with kitchen arrangement: Village Resort.
2. At Benaulim: For stay in Greek-styled cottages (but without kitchen): Palm Grove Cottages. Price varies from 3000-5000 INR. Plus point is the ambiance. Nestled in thick foliage, the property has a subtle forest-ty appeal that is ideal for meditation, yoga, solitude seeking.
For clean, well-maintained property with kitchen facility: Mistral cottages (1500-4000 INR), Martin's Comfort at Betalbatim.
3. Our Pick on the bases of budget, Hygiene, Less-crowded option: Village Resort, Martin's Comfort, Mistral's Cottages
4. Senqurien: If you want a good location and hygiene but are ready to adjust for space and food service then our pick is Bon Appetit. It doesn't have a kitchen facility.
What all to carry?
Listing out some essentials we carried for this trip (as we drove down in car)
Cycles, helmet, helmet light, pump, safety gears
Induction stove, basic utensils, rest all we bought
Some luxury items to spice up your family picnic: Quechua light floaters for beach cycling, camp chairs, Karaoke mike, external speaker.
My tip to fellow travelers: Spread love, don't litter and appreciate all cultures without prejudice.
Check the Video of our Cycling Exploration of Goa HERE
For more information pm on my Insta Handle: @travelsofmastmalang