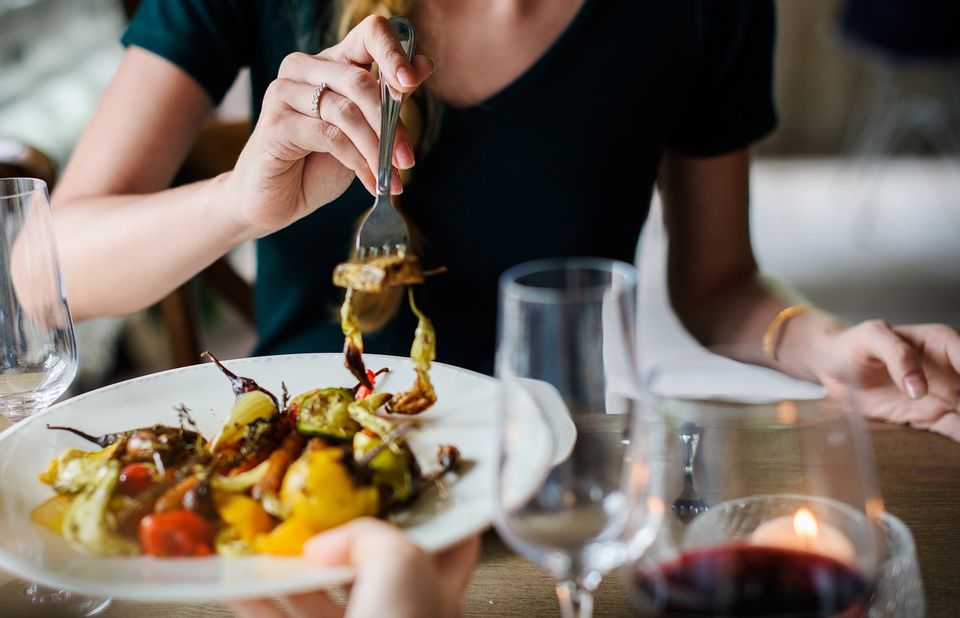 Whether you're craving a classic fish thali, a pork vindaloo or a spicy sorpotel, our list of Goa's iconic restaurants are all about traditional slow cooking and using the best homegrown and organic ingredients. These restaurants have found their niche by catering to locals as well as travellers with authentic Goan food that is inexpensive, hearty and so delicious that it will leave you weak in the knees!
If you want to start your gastronomic journey in Goa with an authentic Goan meal, then it's best to get your fix from the oldest neighbourhood joint that has the best fish thali you'll ever find.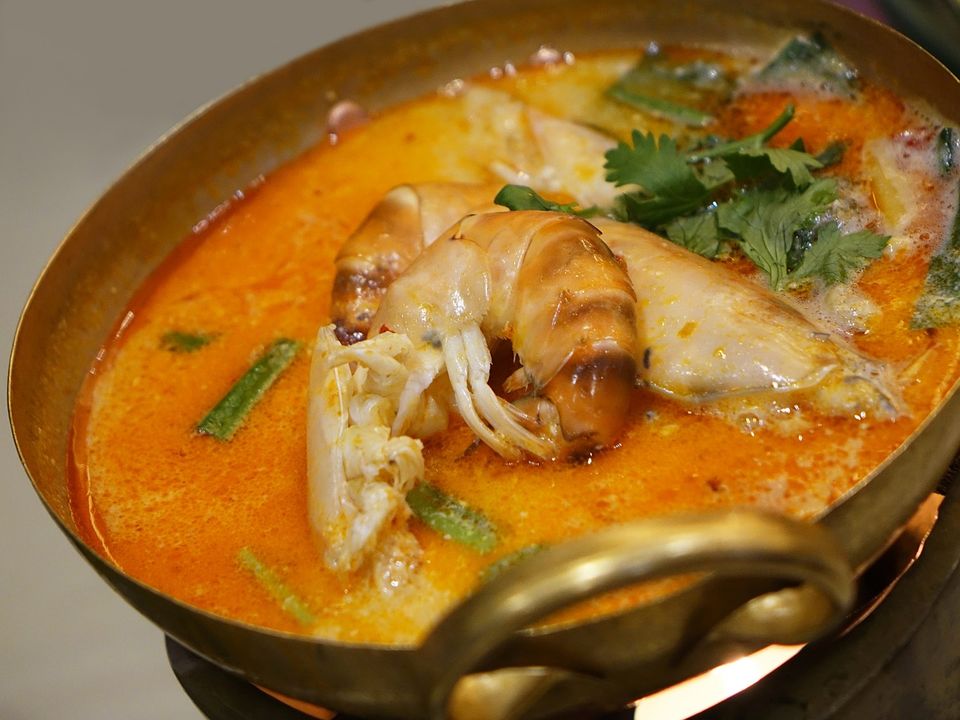 Must Try: Red snapper fry, Goan fish thali and crab sukha (fresh coconut layered with spices and a lot of crabs)
Where: Near Saraswati MIll, Siolim - Calangute Road, Zamblin, Anjuna, Goa 403509
Hours: 12Pm to 12Am
Meal for two: ₹400-₹600
This no frills restaurant in Arpora is the perfect place to grab a beer and have some classic old King Fish fry which also comes with a generous serving of salad and fries if you request for it. Although this place may seem less crowded on weekdays, it's actually very popular with the locals, and on most weekends expect to see a lot of crowd.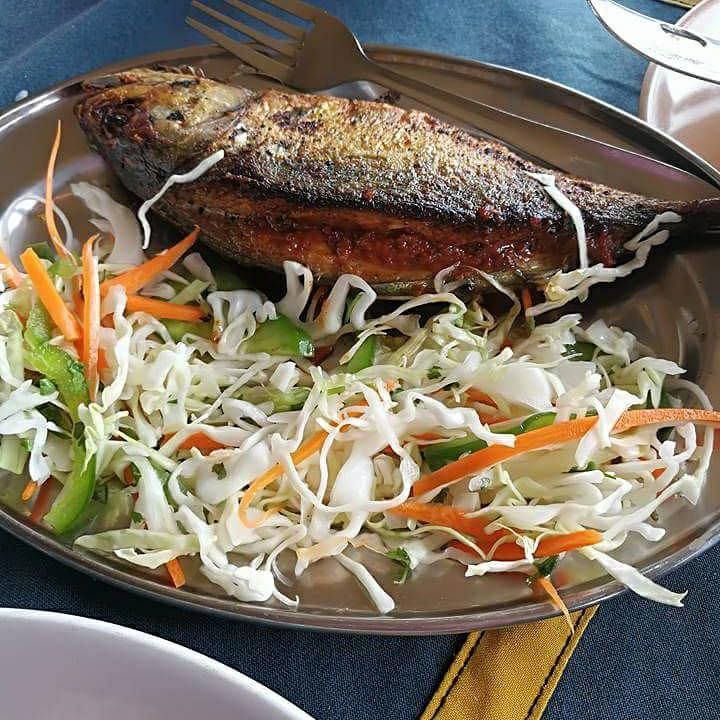 Must try-Goan fish thali with choice of seafood (Consists of two types of vegetables, a rava fish fry and rasam), squid fry with salad and the very popular–king fish fry!
Where: Calangute Baga Road, Arpora, Goa, India
Open: 11:00Am to 11Pm
Meal for two: ₹500
The folks at Souza Lobo take food very seriously and swear on ?? the quality which hasn't changed a bit since its inception in the early 1990's. Though they serve a wide variety of cuisines, their core remains truly Goan. The kitchen still follows home recipes that has been passed over for generations and it's no wonder tourists and locals have been flocking to this restaurant for over a decade.
Plus the beach front location is an added bonus!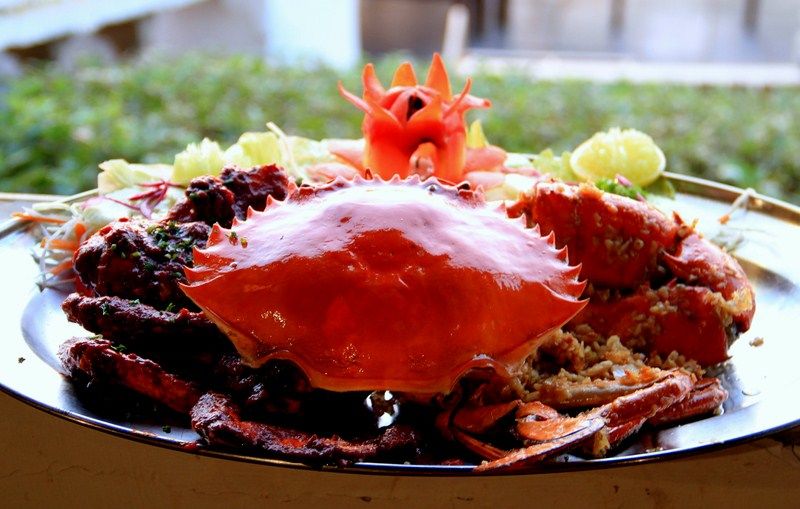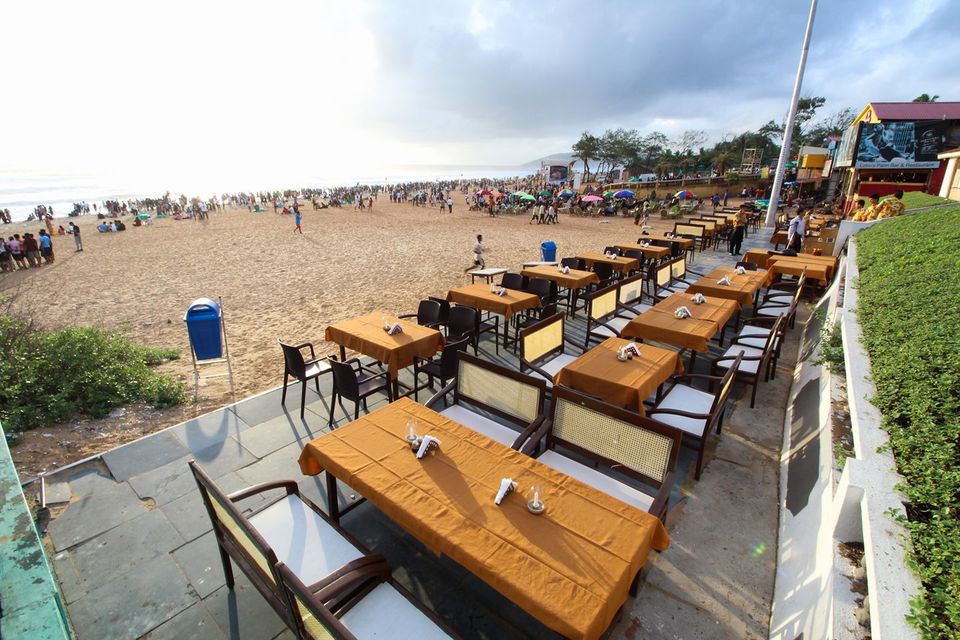 Must try-Prawns xacuti (spicy and tangy prawn curry made with xacuti masala, chicken cafreal (tangy green fried chicken served with wheat bread or rice) king fish curry and rice.
Where: Calangute Beach Goa, India
Open: 11 Am to 11Pm
Meal for two: ₹1200
Tucked away in a quiet lane in Nerul village, this no-frills family-run eatery offers a true humble slice of Goa. Don't be surprised if you don't find a menu because Patrick who runs this restaurant with his wife reads out the specials for the day, delivers the orders while his wife cooks. It is almost like being invited to someones home for a private dinner and it's essentially the experience the family is trying to create, and they did succeed with it.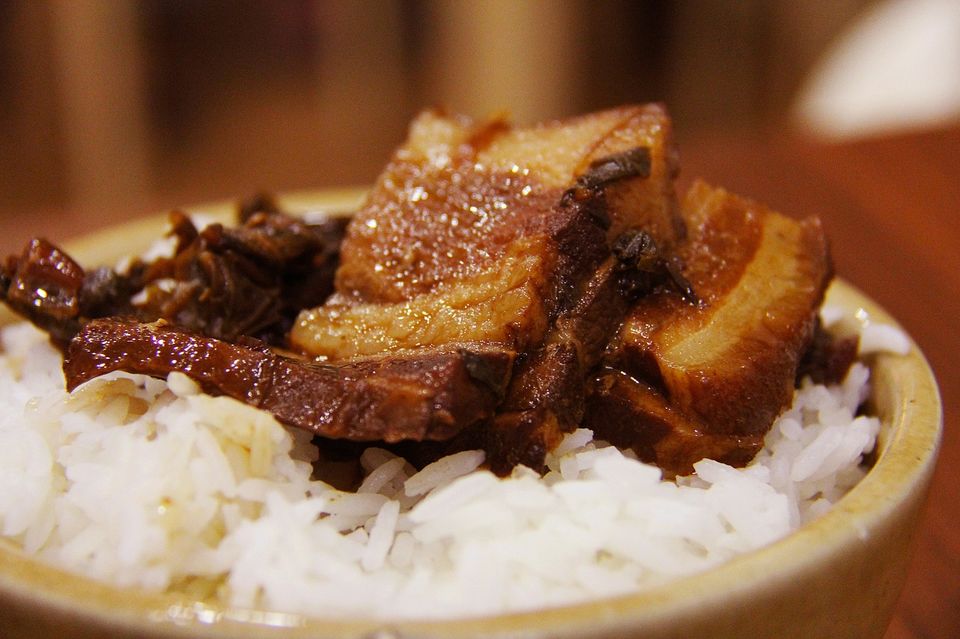 Must try: Pork Solantulem also known as "Pork Amsol" or "Pork Binda Sol" (A non fussy dish made with pork, spices and kokum)crab xacuti (rich delicious blend of local spices and fresh coconut). End the meal with a homemade bebinca (many-layered Goan-Portuguese dessert)
Where: Bhatti Vaddo, Near The Sol Hotel, Nerul, India
Open: 6.30Pm to 11.30Pm
Meal for tw0: Rs 500 to Rs 700
Here's another queen of Goa's food scene. Mum's Kitchen has been the go to place for a lot of locals and loyal tourists who frequent this joint, seeking out its lobster rachiado among many other home style Goan dishes. The recipient of the Times Food Award for best traditional Goan food for 5 consecutive years, Mum's Kitchen has mastered the art of using traditional ingredients combined with modern techniques. And it would be a sin if you didn't visit this place the next time you were in Goa!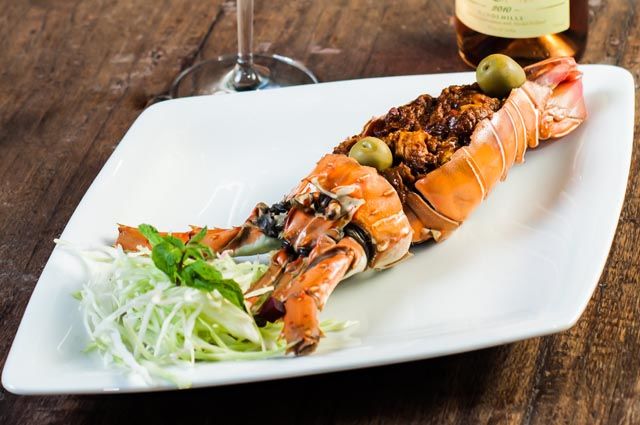 Must try: Lamb xacuti with sannas, bharleli Keli ( baked and stuffed banana) mother's curry with rice (A classic Goan home cooked fish curry with rice) and the star of the menu –lobster recheado (Lobster stuffed with red Goan masala made of variant spices, tamarind and vinegar)
Where: 854, Martins Building, D. B. Street, Panaji – Miramar Road, Panaji, Goa 403001
Open: 11Am to 11Pm
Meal for two: ₹800 to ₹1000
Yes, Infantaria is known for its amazing breakfast, desserts and generous servings but that's not all you get here. Popular with the local crowd, it also offers a fresh take on classic Goan dishes like king fish curry with rice and prawns sukha . On any given day you will find a line of patrons waiting to get a table at this famous establishment.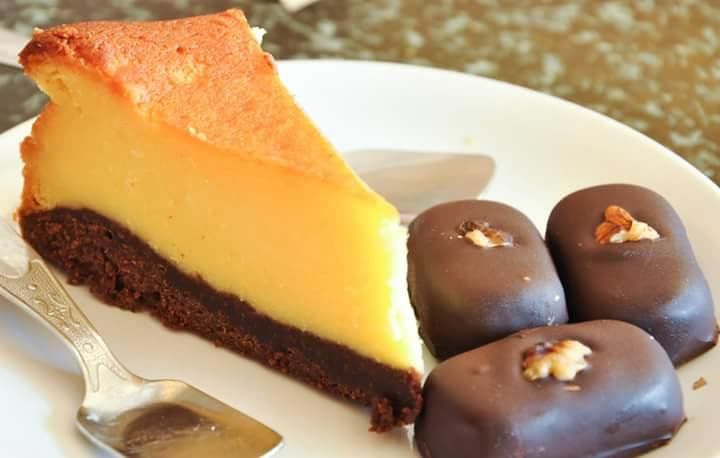 Must try: Pollo Alla Infantaria (roasted chicken with red gravy and rice), Goan recheado masala and end wit with their popular chocolate rum balls.
Where: Calangute Baga Junction, Opposite Ticlo Resort, Calangute 403516, India
Open: 7.30 Am- to 12.30 Am
Meal for two: ₹500 to ₹700
Martin's homemade recipes and authentic cuisine have pleased the palates of real seafood lovers Goa. This iconic establishment which was first set up in 1989 has flourished from a small corner cafe to a full-fledged restaurant that can serve up to 300 guests.
Must try: Mackerel recheado ( Tangy paste is stuffed in a mackerel fish), calamari batter fry with mayo. and chicken pepper steak.
Where: 69, Binwaddo, Betalbatim, Salcette, Salcette, Goa 403713
Open: 11Am to 4Pm/ 6Pm to 11Pm
Meal for two: ₹600 to ₹1000
Tucked in a quiet lane in the stunning Latin Quater, Viva Panjim is all about celebrating good food and Goa's colourful heritage. This restaurant which is housed in a 150 year old ancestral home has constantly kept up with the Goa's constantly evolving food and culture scene. Specialising in Portuguese cuisine, Linda the chef manages to put a fresh Goan twist in all her dishes.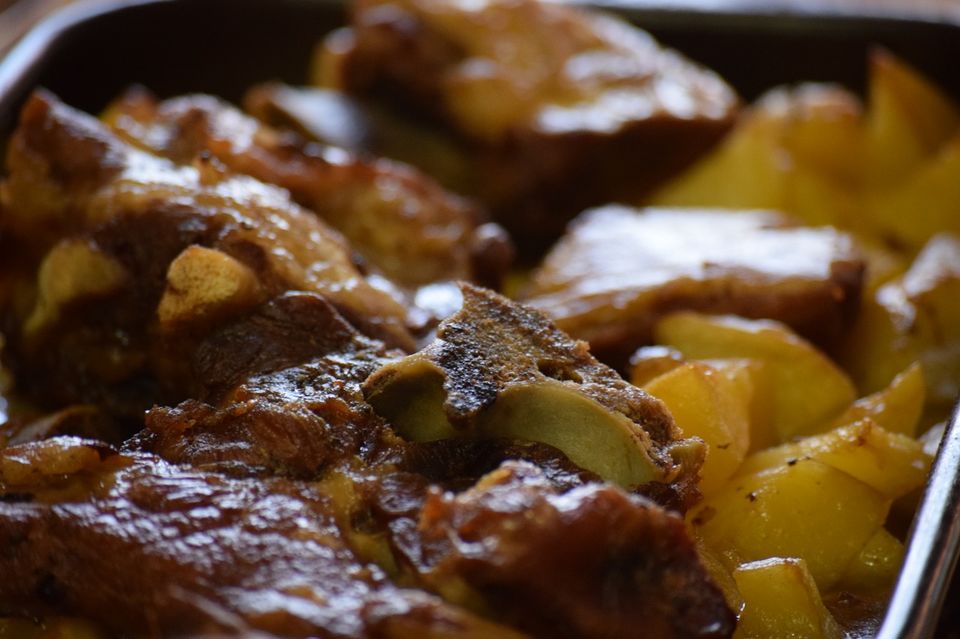 Must try: Cafreal and the kingfish steak and pork balchao (Pork cooked in a spicy and tangy tomato sauce and feni)
Where: House No. 178, 31st January Road, Panjim. (Near Mary Immaculate High School).
Open: 11 Am to 11 Pm
Meal for two: ₹800
So this was our list of restaurants that we absolutely love, think we missed out on a few? Let us know about those hidden gems in your city by writing for us on Tripoto and inspire our community of foodie travellers!