Every year millions of travellers make their way to India in search of a memorable experience while exploring the many terrains of the country. The vast coastline of India, where locals and foreigners flock to enjoy their time in the sun, still remains inaccessible to the massive population of wheelchair users. Candolim Beach Goa has attempted to change that.
According to a census conducted in 2011, there are around 2 million wheelchair users in India, and usually none of them manage to make their way to a beach. Due to the effort it takes to make a destination wheelchair friendly, most places in the country choose to be completely ignore the needs of differently-abled people instead of going through the elaborate process.
But UMOJA, India's largest online travel platform dedicated to accessible travel for differently-abled people, is inviting wheelchair users to Candolim Beach Goa to celebrate the Beach Fest 2017 from March 31 to April 9.
The Beach Fest 2017 is first of its kind in India and gives an opportunity to disabled individuals to experience sand in their feet and sun on their skin like never before. This festival invites hundreds of wheelchair users to come out in the open, and even float in the sea using tried and tested floating wheelchairs!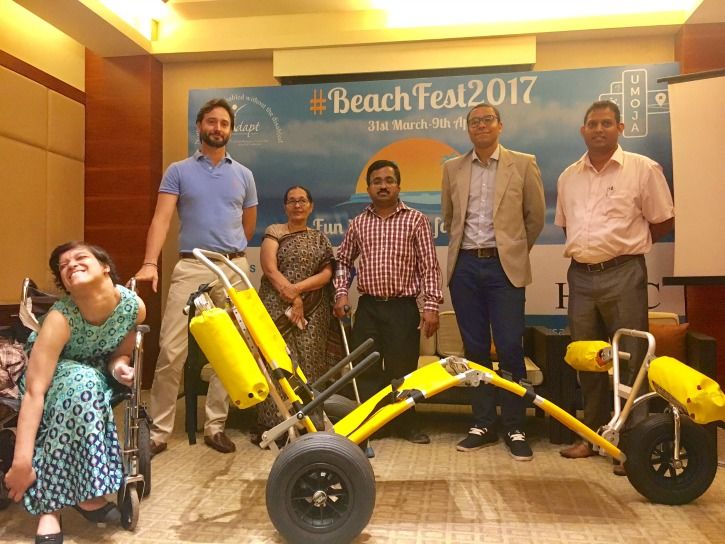 During the 10-day festival, visitors will get to participate in various water sports such as beach bowling, wheelchair cricket, kit flying, sand castle competitions, wheelchair dancing and a ride on the aquatic beach chair. UMOJA doesn't want to limit its visitors to just wheelchair users, and has opened its doors to anyone and everyone who wants to have a good time on the beach.
To organise India's first wheelchair accessible beach festival, UMOJA has come together with NGO ADAPT and Drishti, a life-saving organisation that works with Goa tourism department. The fruition of their collaborative efforts, along with the team at Taj Vivanta, Panaji, is a beach that is a safe place for differently-abled visitors. To ease the movement of wheelchairs, a boardwalk has been installed all the way from the beginning of the beach to the water. Though currently temporary, this installation points to a direction, which authorities can take to make more beaches and locations accessible for all kinds of people.
The Times of India approached several wheelchair users from Mumbai, Tamil Nadu and New Delhi who have registered for the event. Frederika Menezes, a Panaji-based writer, opens up about her hesitation to visit beaches and how she has been to a beach only once in her life.
"Accessibility is very important to show how differently normal we are, in every way. I love the beach and would love to go to the beach and just be myself, without having to worry about how I'm going to get there and how I'm going to manage when I reach there," she said.
Neenu Kwlani, an entrepreneur and a disability-rights activist based in Mumbai was hopeful about a brighter future. She said,
"It's a distant dream for us to see the country become more accessible."
To find out more about the Beach Fest 2017 in Candolim beach Goa, head to their official website and check out the other great work the organisation has been up to.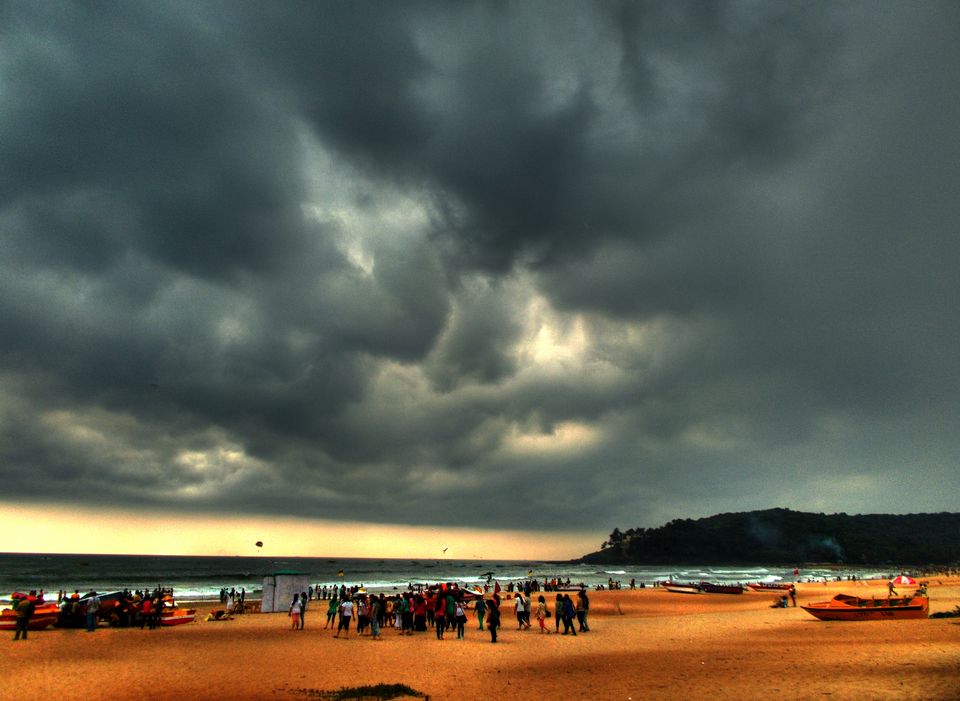 While you are at the Candolim Beach Goa, check out the other attractions nearby such as the Aguada Fort. Click here to see a complete guide to visiting Candolim Beach Goa. If you want to explore Goa beyond Candolim, definitely read 'Things To Do In Goa To Indulge In The Thrill Of Sunshine And Luxury'.