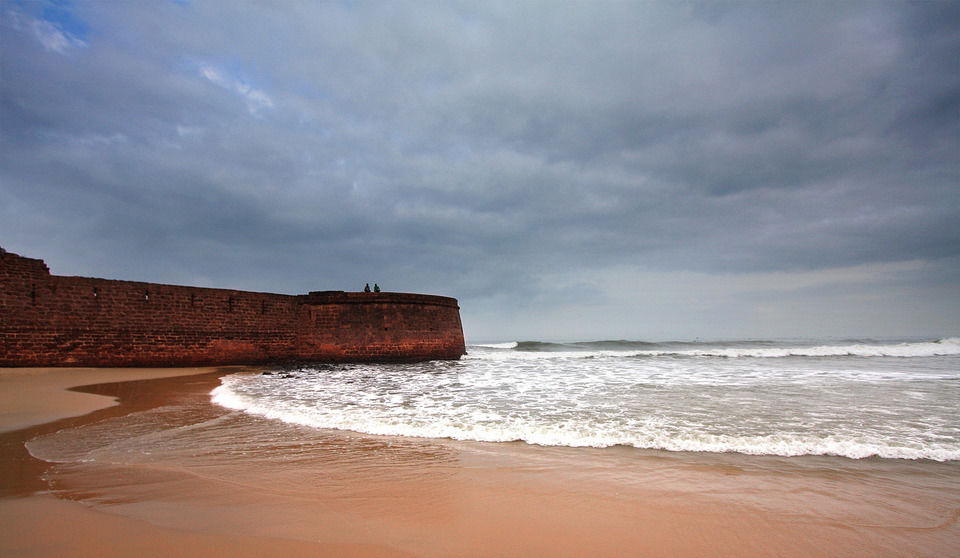 Goa is a party that never ends. Perhaps the quintessential Indian destination with its golden beaches, shimmering blue waters and sun soaked palm trees - there is never a dearth of amazing things to do in Goa. This is where the Flower Children once bloomed and where hippies still throng for that lingering of ecstasy. That in no way deters affluent travellers from spending cash on the millions of luxurious resorts dotting Goa's beaches.
Then there are the many students and backpackers travelling on a shoestring budget, drinking in the magic, often quite literally. There is a little bit of everything for everyone in this goodie bag of a place, so much so that it is almost impossible to not want to come back. So here's a Goa itinerary for 7 days and 6 nights, exclusively designed for those who like to travel in luxury and are confused about what to do in Goa. Visit Western India's shining gem and let it marvel you. This article will tell you about best things to do in Goa.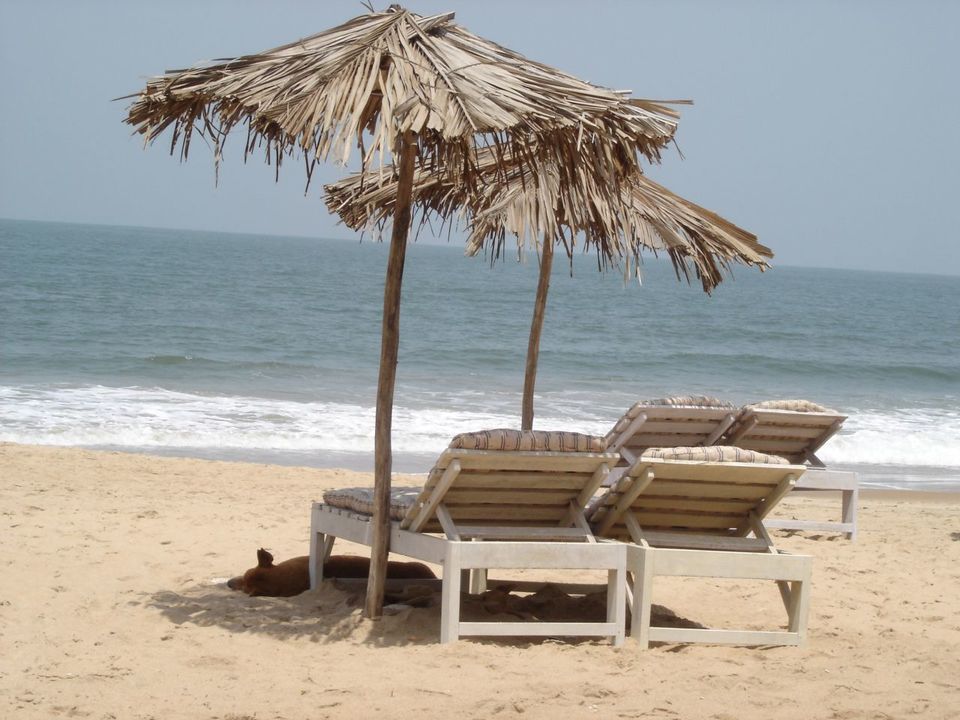 Goa Itinerary for 7 days. Image Credits: Paul Davis
Getting Around in Goa
Travelling around Goa is a cakewalk considering the remarkable road networks that make Goa Tourism so hassle-free, and you could as a matter of fact cover the entire state in a span of 4 hours. Expect to spend a minimum of 1000 Rupees for long distance journeys during your 7 days in Goa. Buses are a cheaper way of travelling but can be rather chaotic.

Goa's administrative capital is easy to reach as it is brilliantly connected to all major Indian cities by virtue of airlines and railways. And then, a road trip, most popularly from Mumbai and Bangalore, is a treat. It is impossible to exclude Panaji from your Goa itinerary. Book your tickets a lot in advance in order to save money, especially on airfares.
Amazing Things to Do in Goa: Panaji
Among a truckload of attractions, here's Tripoto's pick for things to do in Goa's capital city.
1. Walk around the perpetually bustling Miramar Beach.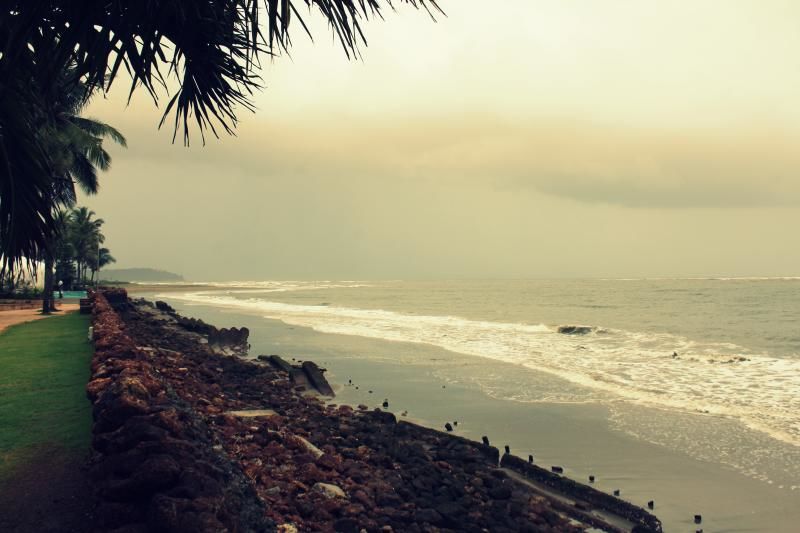 Goa Itinerary for 7 Days: Panaji. Image Credits: Dharmesh Thakker
2. Gaze at the pristine Church of Our Lady of the Immaculate Conception. Your spiritual journey begins here.
Goa Itinerary for 7 Days: Panaji. Image Credits: Eustaquio Santimano
3. Pay homage to the mortal remains of St. Francis Xavier at the Basilica of Bom Jesus. One of Goa tourism's most advertised attractions.

Goa Itinerary for 7 Days: Panaji. Image Credits: McKay Savage
4. Try your luck at Deltin Royale Casino, a lively offshore casino offering numerous games & tournaments, live entertainment & dining.
5. Roam around Fontainhas, an old Latin quarter, displaying baroque architecture and maintaining its Portugese past.
6. Spend an evening on one of the many sunset cruises on the Mandovi river.
7. Visit Salim Ali Bird Sanctuary, a haven for nature lovers and botanists.
1. Grand Hyatt Goa - Rs. 9200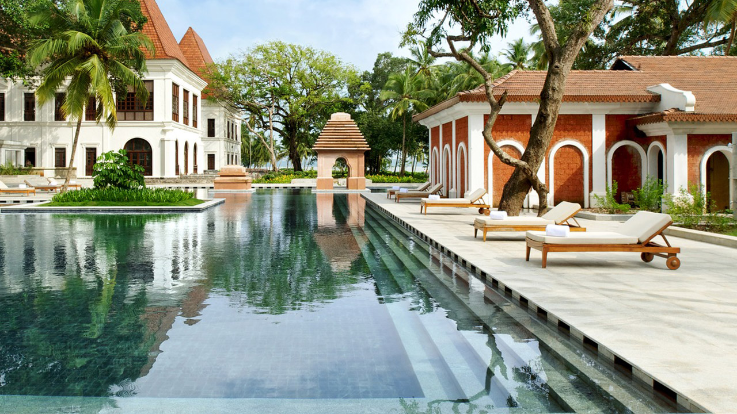 2. Vivanta by Taj Panaji - Rs. 7650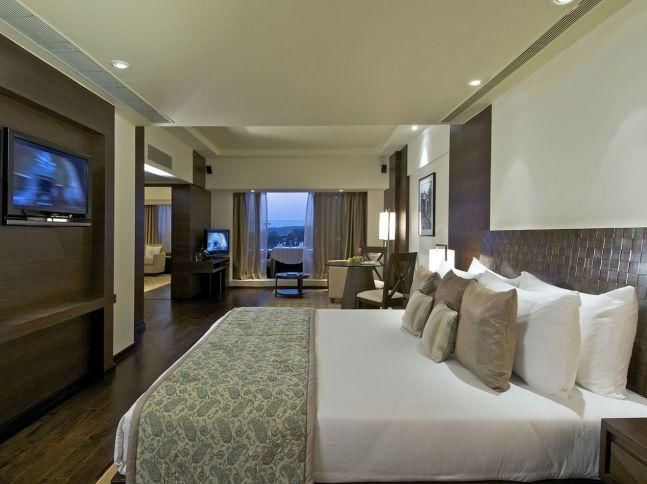 Best Rated Places to Eat in Panaji
1. Ritz Classic Restaurant and Bar - Visit this place to sample some authentic Goan cuisine and do not let the crowds hinder you.
2. The Black Sheep Bistro - Possibly the best restaurant for drinks and some great Spanish food.
Read More About Things To Do In Mumbai Guide ...
A 45 minute taxi ride from Panjim gets you to the beaches of North Goa. You could even take an auto-rickshaw or hop on to a rather crowded bus if in case you are looking to save money. Here's some of most noteworthy activities to do in Goa's northside.
Amazing Things to Do in Goa: North Goa
1. From nightclubs and tattoo parlours to water sports activites, Calangute and Baga beaches have them all and are inherent in every Goa itinerary.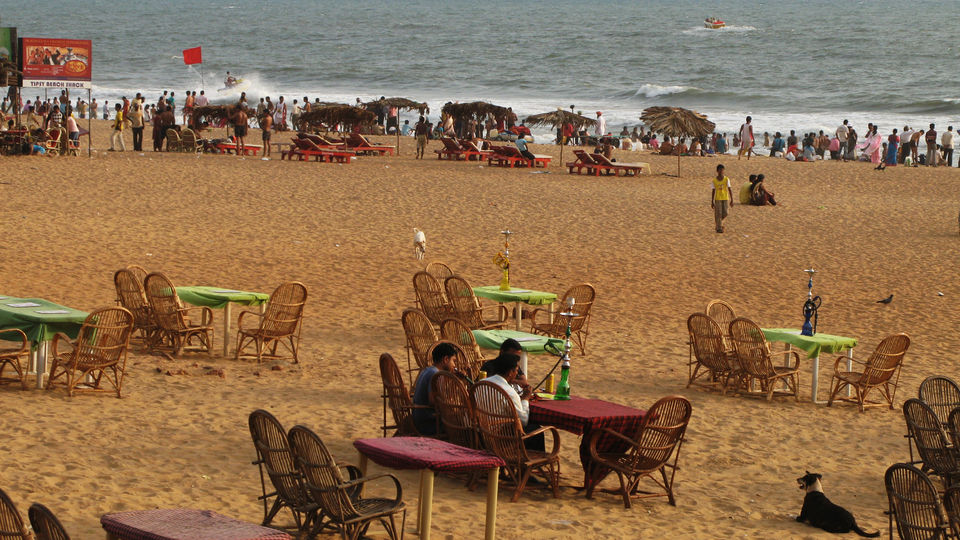 Goa Itinerary for 7 Days: North Goa. Image Credits: abcdz2000
2. Explore the riot of colours that is the flea market at Anjuna Beach. Make sure you shop to your heart's content.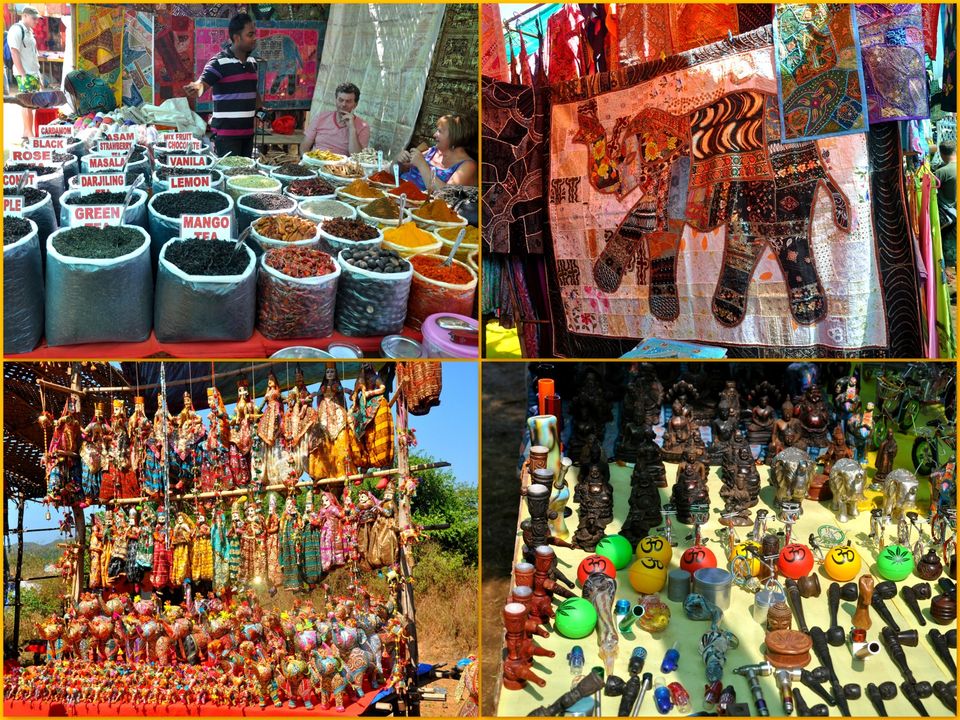 Goa Itinerary for 7 Days: North Goa. Image Credits: Estaquio Santimano
3. Party till the sun comes up at Vagator. Your Goa itinerary is incomplete without the same!
Goa Itinerary for 7 Days: North Goa. Image Credits: Ale
4. Unwind with a mug of beer and a nice book in one of the many beach shacks at Morjim.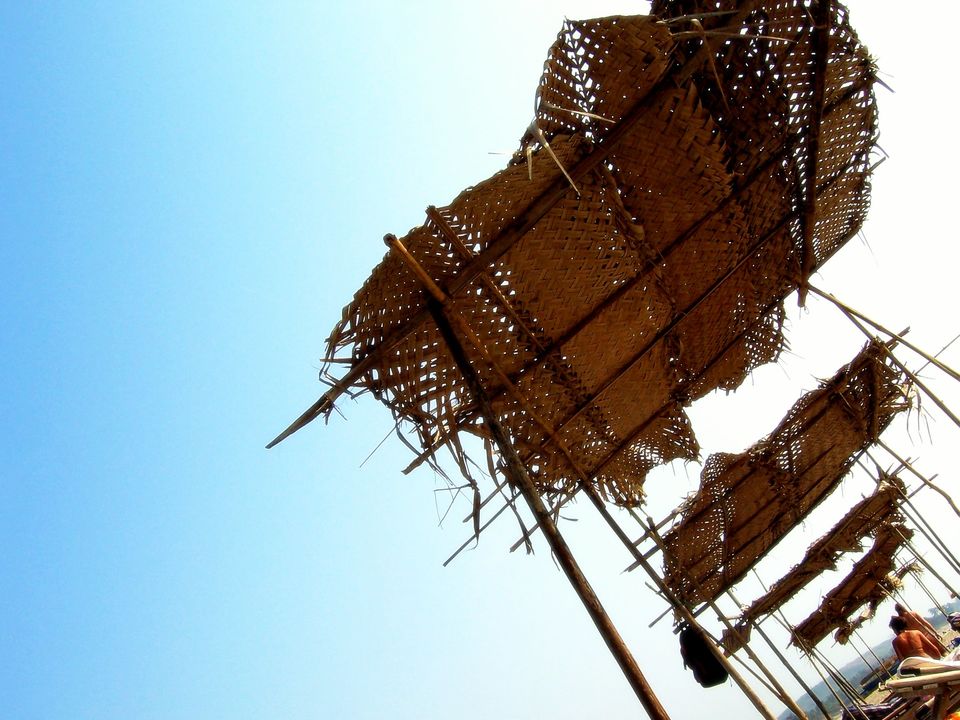 Goa Itinerary for 7 Days: North Goa. Image Credits: don'tpanic
5. Hike up to the Chapora Fort for a slice of Goa's history. Remember Dil Chahta Hai ?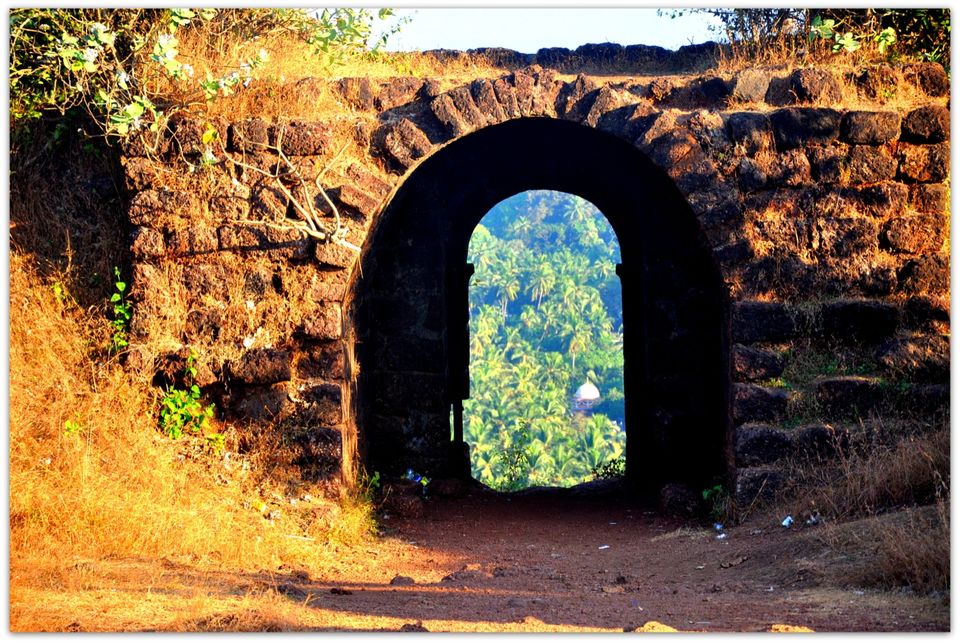 Goa Itinerary for 7 Days: North Goa. Image Credits: Eustaquio Santimano
Read More About Things To Do In Bangalore ...

1. The Baga Marina Beach Resort & Hotel - Rs. 8374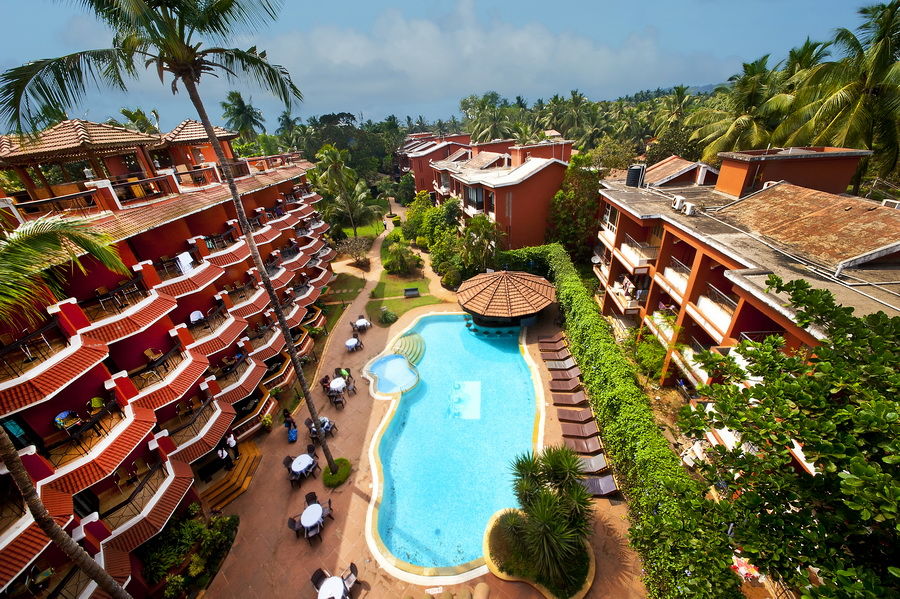 2. The Tamarind Hotel (Anjuna) - Rs. 3380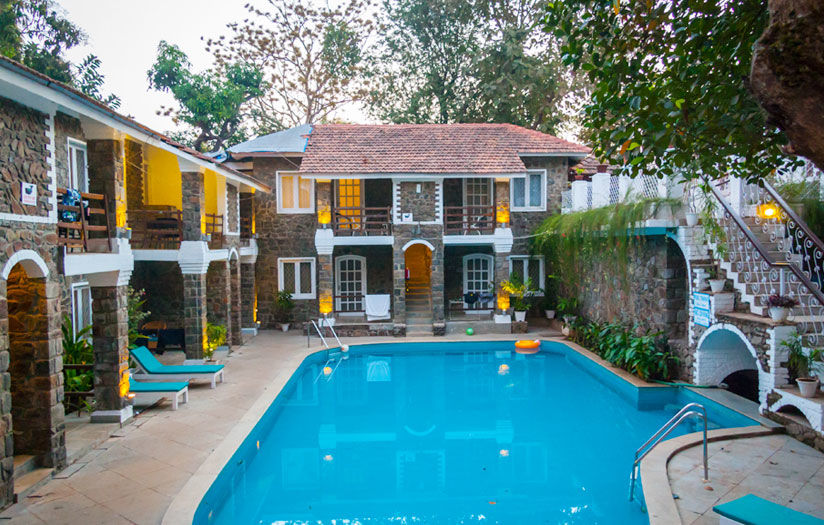 Best Rated Places to Eat in North Goa
1. Curlies Beach Shack, Anjuna - This is one iconic eatery and therefore always busy. There's practically everything on the menu, right from North Indian to Goan and Italian to Chinese.
2. La Plage, Morjim - Yet another popular name, the atmosphere at La Plage is beautiful and so is the food. The wonderful selection of French fare is the icing on the cake.
Read More About Things To Do In Delhi Guide ...
Take a taxi for around Rs. 2000 in order to greet the serene beaches of South Goa. It is a pleasant 2 hour journey from the North. Leave early in the morning so that you have the entire day to look around and keep ticking things off your Goa itinerary. You can do a lot of activities in Goa's southern district despite it being labelled as the quieter district.
Amazing Things to Do in Goa: South Goa
1. Go parasailing at Colva Beach. You literally will be on top of the world.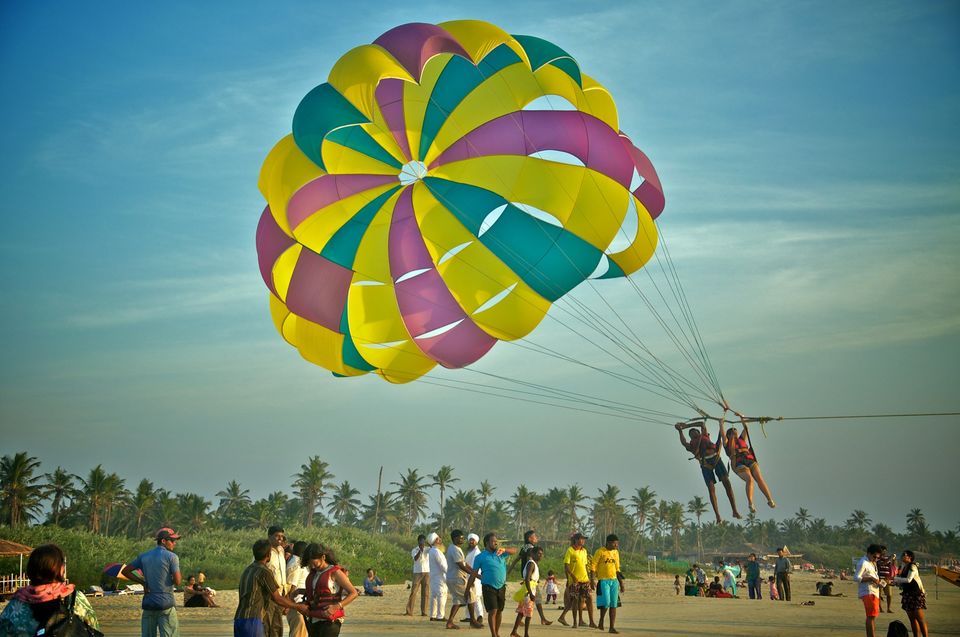 Goa Itinerary for 7 Days: South Goa. Image Credits: Eustaquio Santimano
2. Watch the sunset at Palolem Beach. The memories will certainly be indelible.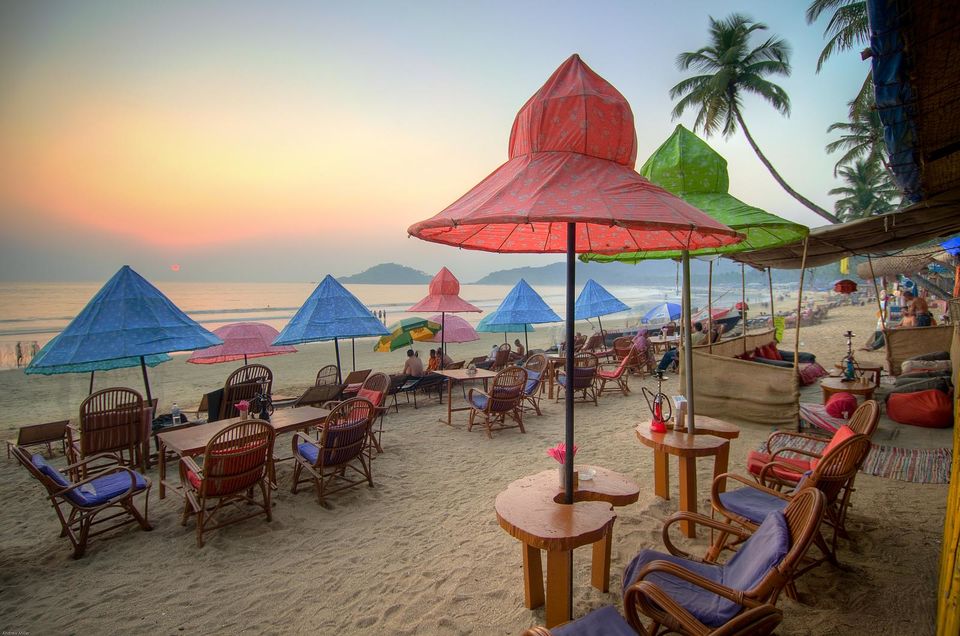 Goa Itinerary for 7 Days: South Goa Image Credits: Andrew Miller
3. Get your own headphones and music, and enjoy a silent noise party in Palolem.
4. From meat to hairclips, shoes and clothing, and of course all kinds of herbs and mixes of spices, find everything at Margao market.
5. Relish amazing sea views by visiting the ancient deserted fort, Cabo de Rama.
6. Head over to Cavelossim beach to spot dolphins.
7. Go for rappelling and rock climbing at Netravali wildlife sanctuary.
Best Rated Places To Stay in South Goa

1. The Fern Gardenia Resort (Palolem) - Rs. 5000

2. Joecons Beach Resort (Benaulim) - Rs. 4817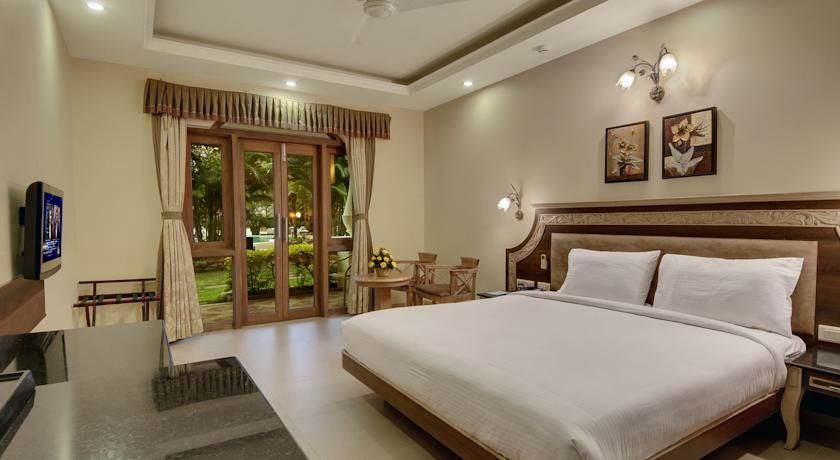 Best Rated Places to Eat in South Goa
1. Dropadi: One of the most popular names on Palolem Beach, this place is basically a seafood heaven. It earns brownie points for the location.
2. The Garden (Colva): If you intend to play safe and stick to good old North Indian food, this is where you should be.
Read More About Things To Do In Pondicherry ...
The best should be saved for last and a day trip to Dudhsagar Falls from South Goa is a wonderful idea. Hire a taxi from Palolem to drive you up to the picturesque waterfall and the forests it is surrounded by and then bring you safely back. You would have to shell out some 1500 bucks in total for the 3 hour ride. A train journey from Vasco to Dudhsagar station is also an option, although a lot of travelling is involved. Make sure you leave early in the morning as a lot of trekking is in store. But don't be daunted - you are in for a treat in one of Goa Tourism's finest attraction. Pack some swimwear!

Amazing Things to Do in Goa: Dudhsagar Falls
Among the most memorable things to do in Goa, if you are up for the challenge. Hike your way through the forests, tunnels and railway tracks and let the magic of the Dudhsagar Falls wash over you. You could even take a dip if you like. Packing a bathing suit and some sandwiches is a wise idea.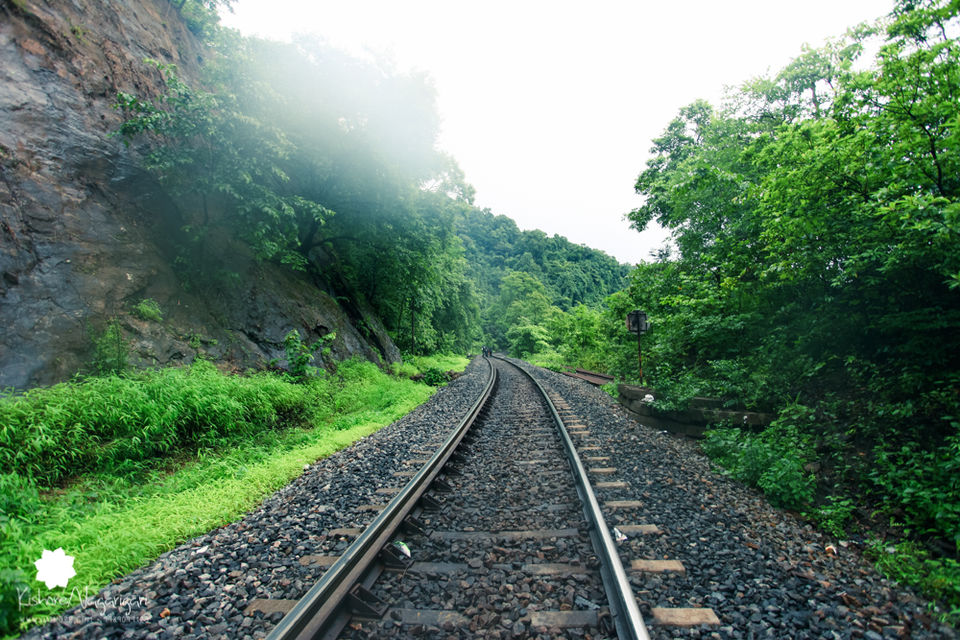 Goa Itinerary for 7 Days: South Goa. Image Credits: cishore
So pack your bags! There's nothing that could possibly stop you from heading to the land of vindaloo, feni and of course, Mario Miranda!
No matter what month you're going to Goa, there's always a festival. No, Goa is not famous for just Sunburn festival. Here's a month-wise list of festivals and events that take place in Goa other than Sunburn. Don't miss it!
January: Feast of three kings
February: Goa carnival, Great Escapade,
March: Shigmostav
April: Goa food and cultural festival, Lairai Zatra
May: Goa cashew and coconut fest, Holy spirit feast
June: Feast of sacred heart of Jesus, Sao Joao
July: Chikhal Kalo
August: Bonderam festival, Gokulashtami, feast of assumption of our lady
September: Ganesh Chaturthi
October: Dussehra
November: Diwali, Tripurari poornima, Ladin
December: Feast of St. Xavier's, feast of immaculate conception, Christmas, Goa liberation day
Read More About Things To Do In Jaipur Guide ...

All hotel prices are approximate and on a per night basis. They were last updated on Jan 13, 2016.