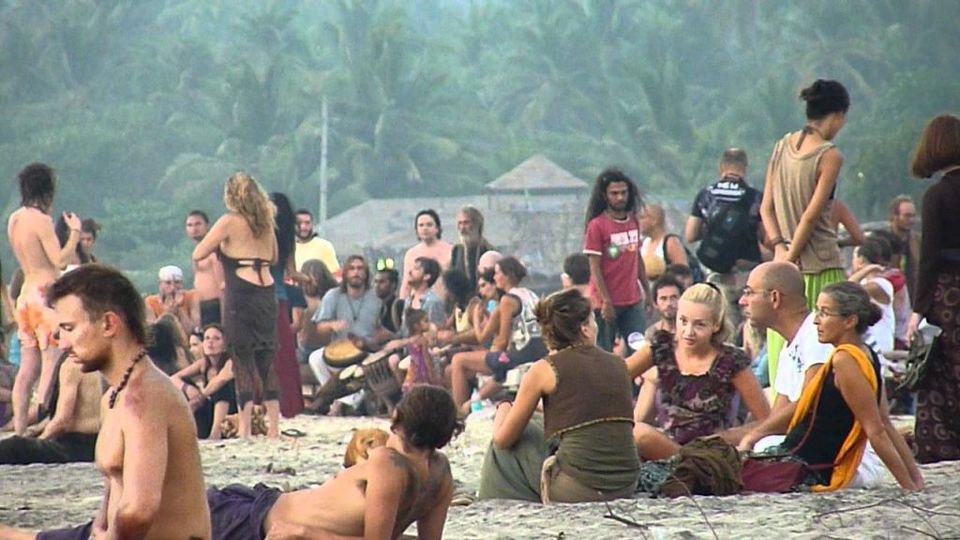 Before we start I just want to confess.
I love your sunsets Arambol. & I love those Hippies living there!
Before we start I just want to confess.
I love your sunsets Arambol. & I love those Hippies living there!
Okay, So let's get started then...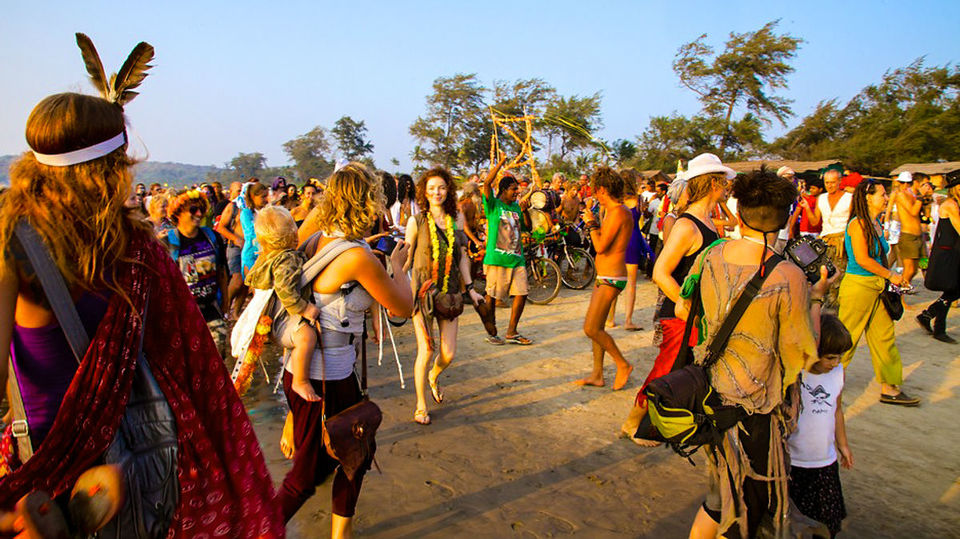 "How many years can a mountain exist
Before it's washed to the sea?
How many years must some people exist
Before they're allowed to be free?
And how many times can a man turn his head
And pretend that he just doesn't see the answer
The answer, my friend, is blowing in the wind
The answer is blowing in the wind".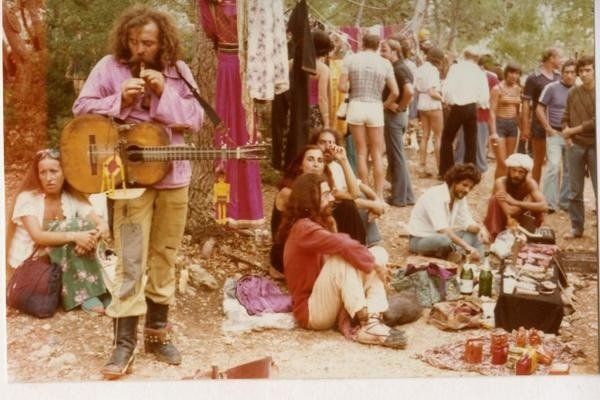 Arambol was discovered in the 60s' by the hippies from Israel, Russia, Europe, and many other countries escaping the scene at Calangute. It is located, in the north most part of Goa, touching Maharashtra. Arambol away from large hotels and nightlife therefore still a small village with endless charm. The Beatles meditated and got into the American hippie culture here itself.
The 16 km long stretch of the beach makes this place special. Arambol is the last one in the stretch of Ashwem, Mandrem, Ashwem, and Mandrem.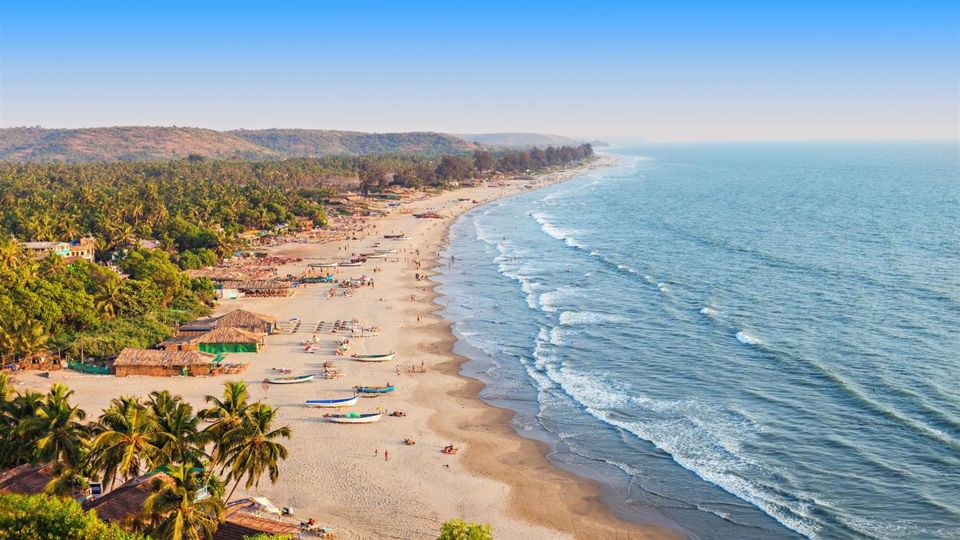 Hippie vibes, beach shakes, sunset drum circles, sweetwater lake, the banyan tree, evening market, trance, hula hoop, live music, unique dance forms like ecstatic, spirituality, yoga & meditation along the beach are the major attractions of this place. Here everywhere you will find Russian or Israeli Hippies, from beaches to riders of bikes or scooters, from hostels to beach shakes, from people performing yoga to hula hoop. And even you will find some wonderful cafes run by them. Most of them have come to Arambol in the search of peace and many have settled here, even if it requires getting married to local Goan;).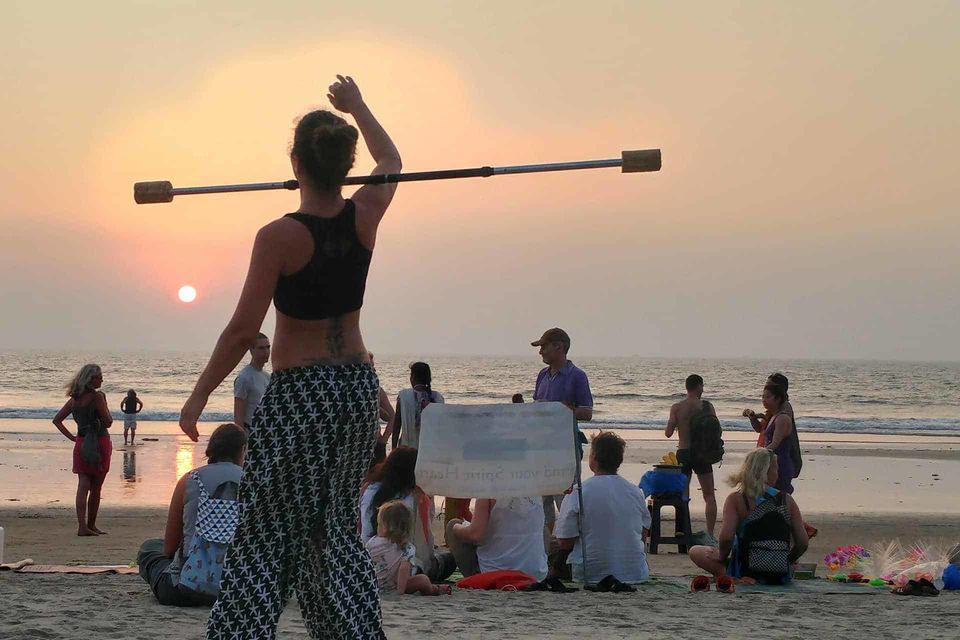 Interestingly these hippies live like an extended family, where they all eat, sleep, meditate, dance, and sing together. It is a place nourished by happy people for happy people. This place is simply a paradise, with one exception, the sand of the beach, so when you'll be here please walk along the beach with your flip flops on!

These hippies love to express themselves through dance and music, and the Drum Circle before the sunset is the perfect example of this. It is to rejoice the end of a wonderful day of this life that they are quite grateful for. People gather every eve before the sunset and they play drums in one big circle. People bring their own instruments which include Djembe drums, handpans, Didgeridoo.
An evening in Arambol:
Hashish is their Classic Milds, and LSD their single malt. Apparently, the good part is they will never offer you these until you ask for it. Also, during the sunset, a few perform yoga, some practice hula hoop, poi, juggling balls, and some street magic along the beach to celebrate.
The evening flea market is another major attraction, which starts a few hours before the sunset close to the drum circle area where travelers from all over the world sell their hand made creations. With things like handmade jewelry, handmade clothes, glass pipes, sheesha — this market looks like it is right out of a music festival.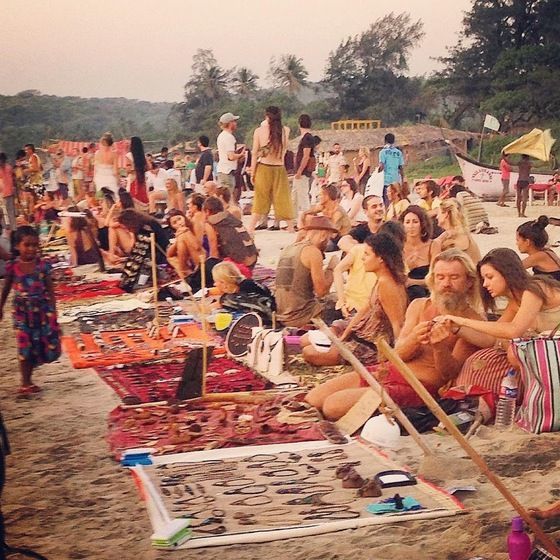 As the sun goes beyond the horizon, few hippies perform fire acts along the beach while live music starts on the beach shacks. The shacks would mostly be playing trance music. Certain cafes will also be having live music concerts with dance performances. Cafe Organic Vibes is one such must-visit place. Since the music is not allowed to be played above a specific decibel in this village, the Techno or EDM lovers can be seen in Shiva Valley on Tuesdays, Hilltop or Curlies on Saturdays, Chronicle on Wednesdays, Marabella or Rockwaters on Sundays. They actually travel in groups on buses to attend these parties. So if you know them already you can get free entry to these places, not during peak season though.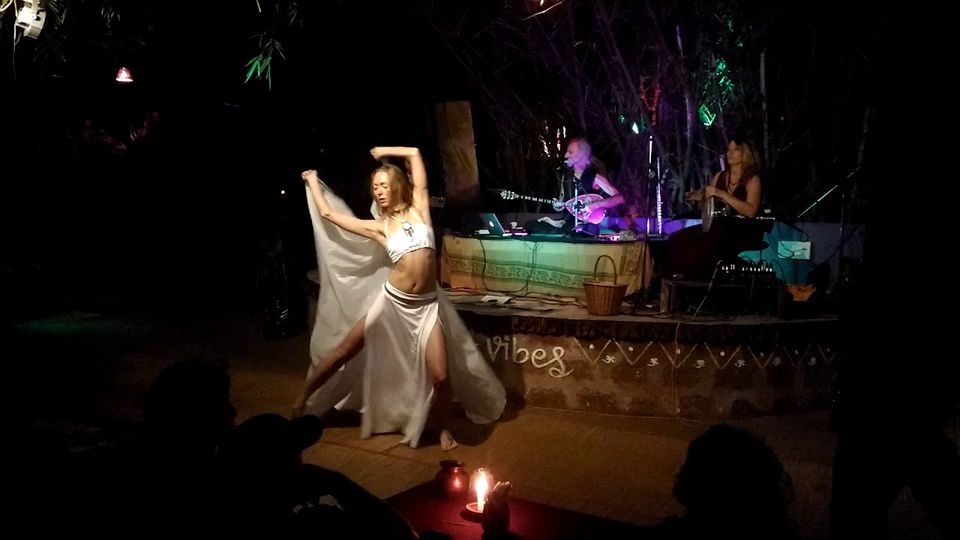 Blogging is something new for me, I expect your feedback.
The mornings in Arambol witnesses Yoga workshops, jogging along the beach.
Few observe this time to seek solitude, stroll to Sweet Water Lake which is around 1 km from Arambol beach would be the best place to relax.
This lakes' water is pretty warm as it originates in natural hot springs from within the Goan jungle and forms an enticing lagoon structure just a few meters away from the ocean.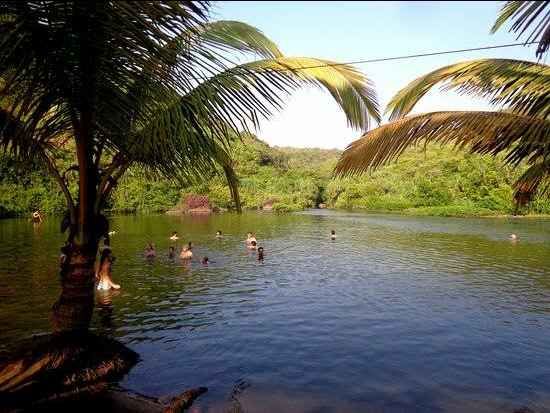 Natural healing clay(multani mitti) and warm water just in front of ocean open sky surrounded by greenery, you can't expect more. You can find hippies doing meditation, playing music along the lake. The stretch of the main beach opposite to the lake observes very few tourists, gives a stunning view, especially if you are here during sunset. A perfect sunset to watch.
From here, the famous Banyan Tree is around 1.5 km away along the hill where The Beatles meditated and got into the American hippie culture.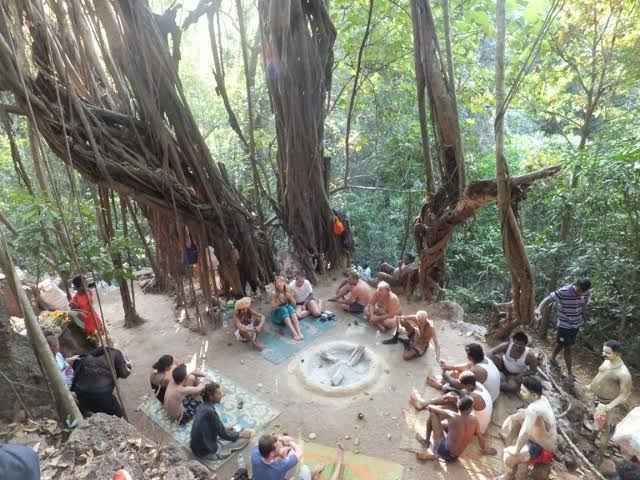 And from there trek along the hill to the Keri beach is a wondrous experience, which I will share in my subsequent blog.
The below famous Arambol song in itself talks about this occult place.