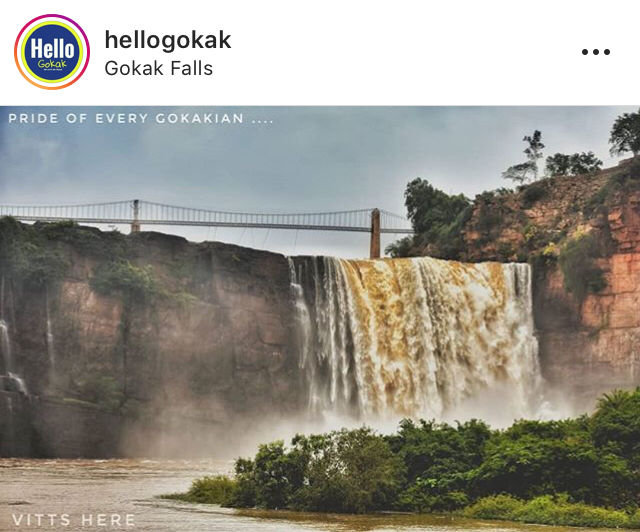 Since i was born in Gokak, it is my privilege to write fews words on Gokak falls which actually resembles the Niagara Falls and has been one of the beautiful falls in the state of Karnataka in India. Located on the Ghataprabha River in Belgavi district of Karnataka, the falls is 6 km away from Gokak town.
This waterfalls look amazing when the water is let out from dam as it would have clear water like milk and one would enjoy the majestic view of this waterfall from different view points in the location.
This place was administered by British and hence the village around the falls also gives the tourists a different experience while they arrive this place with buildings and infrastructure around resembling British architecture. The tourists who arrive here also love to experience walking across the hanging bridge connecting two villages and was built by British around 200 years ago. One can only experience the thrill and fun by walking on it, no words can express it! Also, you would find a temple which is quite old and a factory which is closed now but definitely a place to capture lot of pictures and selfies;)
I have uploaded few pictures from HelloGokak community from Instagram which has some lovely pictures of gokak falls.
Connecting Gokak is very easy via road and trains. Train is the best option as the nearest railway station is Gokak Road which is around 3 km from the falls and has many local transportation available to reach this wonderful waterfalls.
Keep an eye on the hellogokak instagram page since they update the latest pictures of gokak falls and thats when you can plan your travel to this beautiful place called "Gokak" :)
Happy travelling!!!