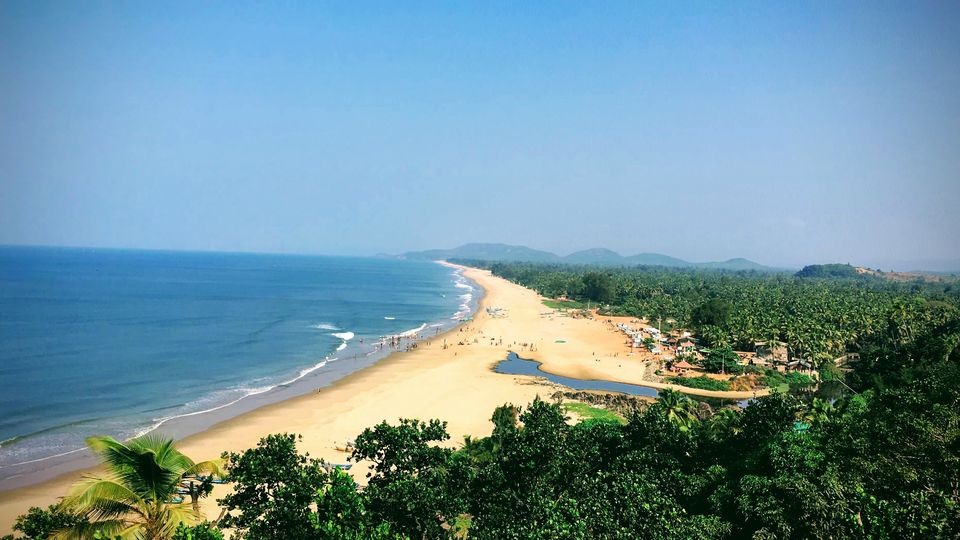 I always knew i loved travelling...i have been doing it since childhood..my father being an armed forces person always moved from one place to another...i love planning,researching about a trip,making a to do list and everything about it..but despite everything a solo trip had been something i couldn't do for a very long time and i knew i have to do it asap..cz i wanted to have that feeling of being with myself,on an unplanned trip..on unknown roads and just following my heart.. so this time i decided to pack my bags and go to Gokarna!
Arriving at Gokarna: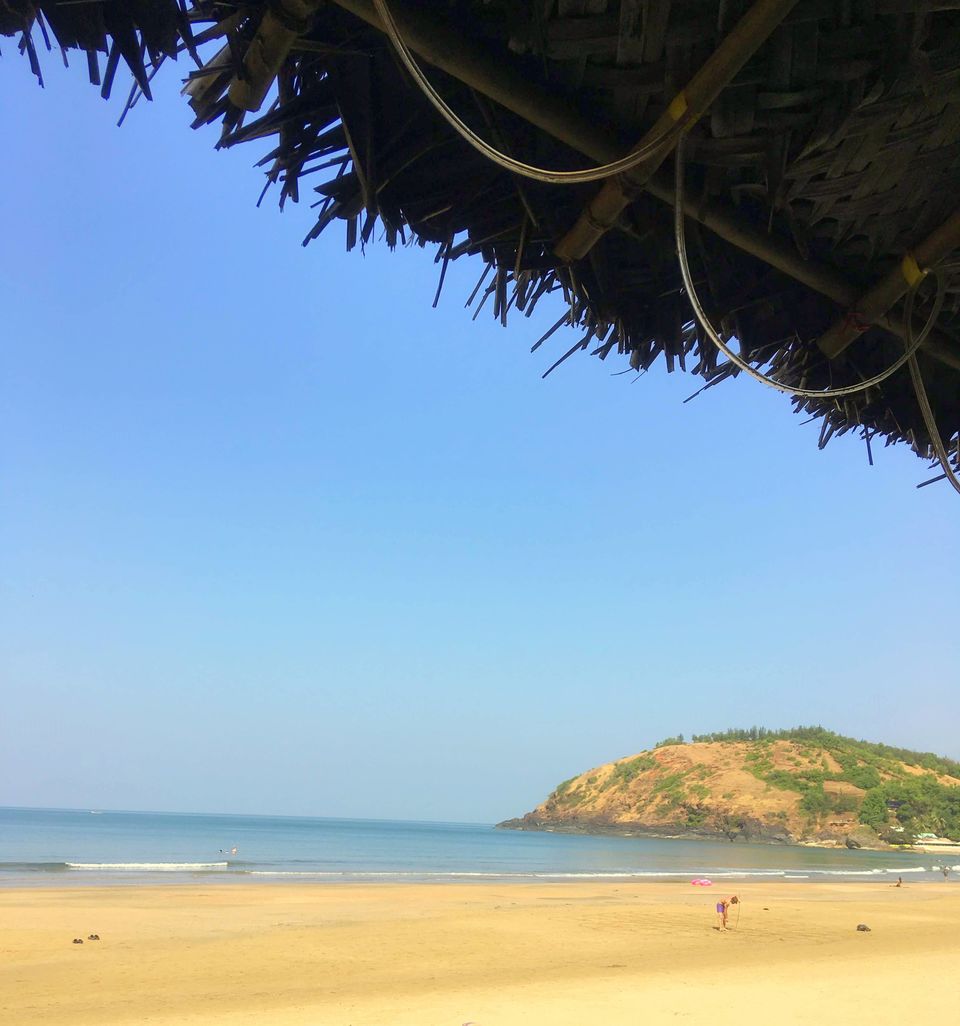 I took a flight till GOA and from there i took a govt bus to GOKARNA (although there are many cabs and trains available from Goa to Gokarna..but my timings were weird and like i said no planning so yeah..) I reached Gokarna by evening 8.30 and strolled in the streets for sometime before checking into zostel (the only planned move in this trip: booking a room).So zostel gokarna is right in the city and easily accessible on foot if you are travelling light else the autowalas are kind enough to take you there for some lil money (i paid just 50 rs).The best part about being in a zostel is people are warm,welcoming and travelers at heart so even before you know you are comfortable and you already have plans..mine was one from my bucket list: to see PHYTOPLANKTON..
i never knew you can witness phytoplanktons at Gokarna..wont be much help here cz all i know is a group from zostel decided to trek in the midnight to the nearest beach and once it was pitch dark we saw the sea water glowing..pure heaven...that blue lit water..its just like stars in the sea..Its an experience you must have if you visit Gokarna. Imp tip here you can see them only when its pitch dark so plan accordingly..all the hostels and tour planners can help you find the right spot..Nah!! no picture either..i was busy being in the moment..but yes one more off the list!!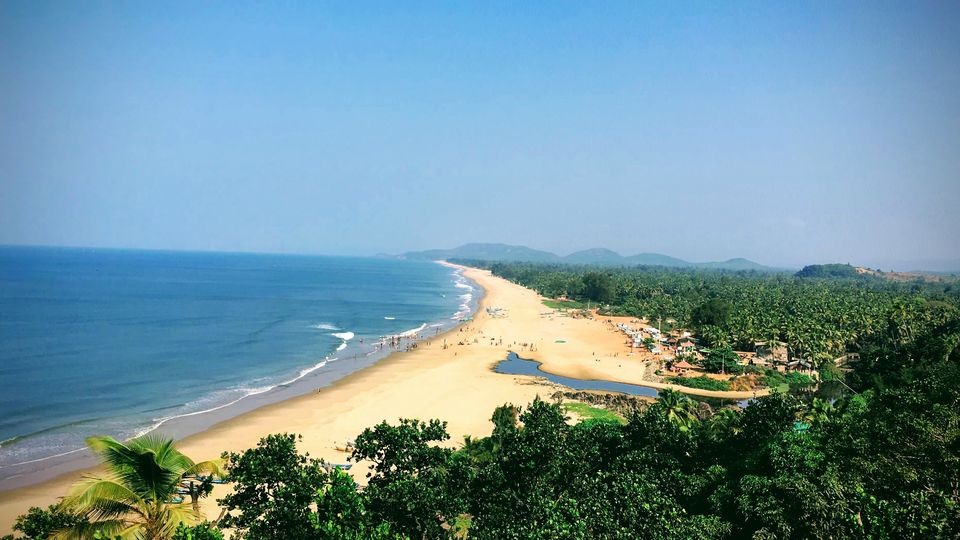 The forest and the falls: Next morning after the perfect night and perfect morning view,i just knew i am gonna fall in love with this place..so without any delay i put my traveler hat on,rent a scooty and rode to VIBHUTI FALLS.Its just 30 kms from zostel and the roads are perfect to ride.The place has well placed directions and easy to reach also you will find many locals to help you navigate (cz in sometime internet is gonna go off) why you ask?? well cz vibhuti falls is deep inside a thick forest however it is really accessible on foot and needs you to trek a lil bit..but trust me its all worth it..cz after all the effort you get this at the end!!!!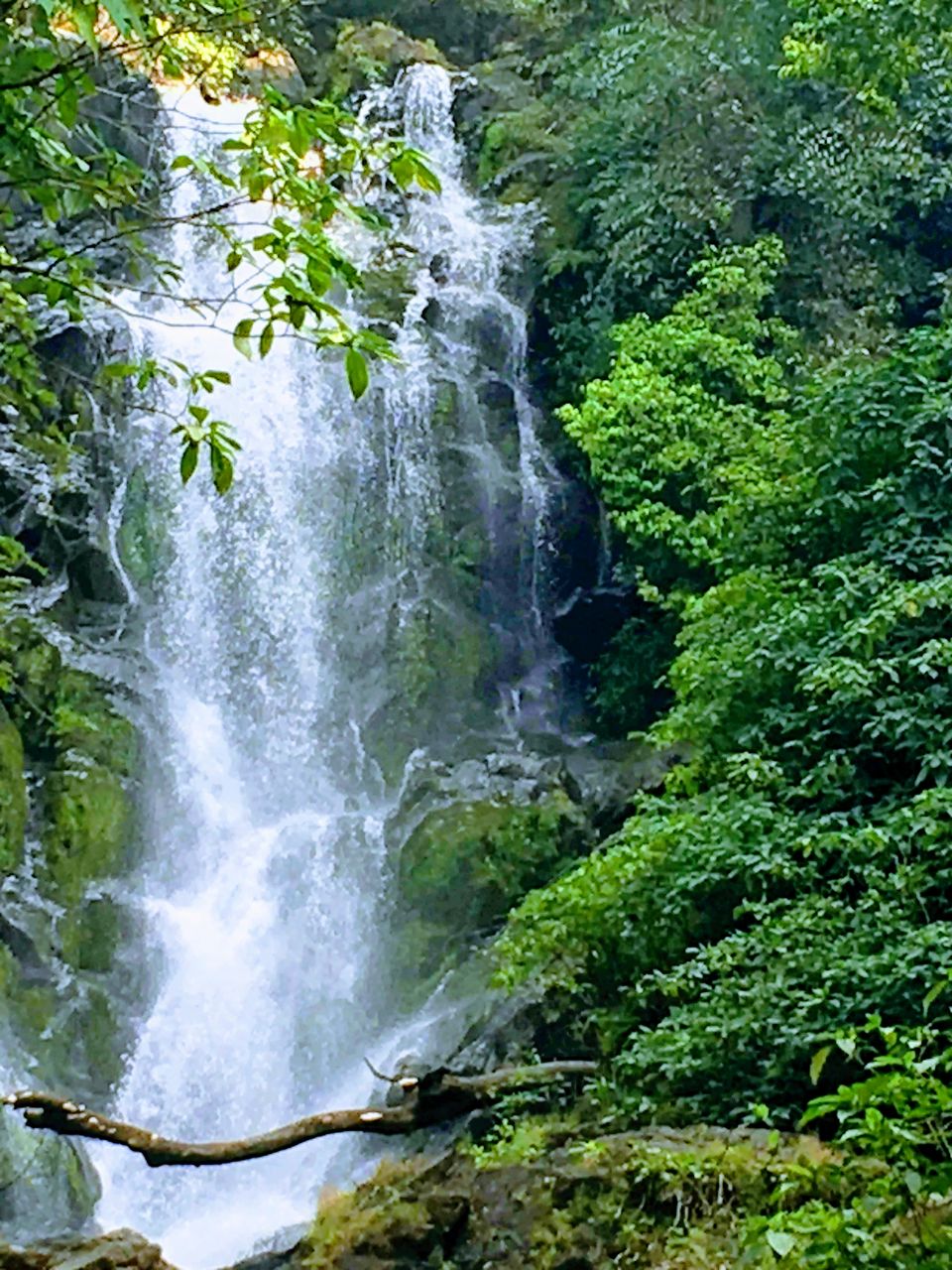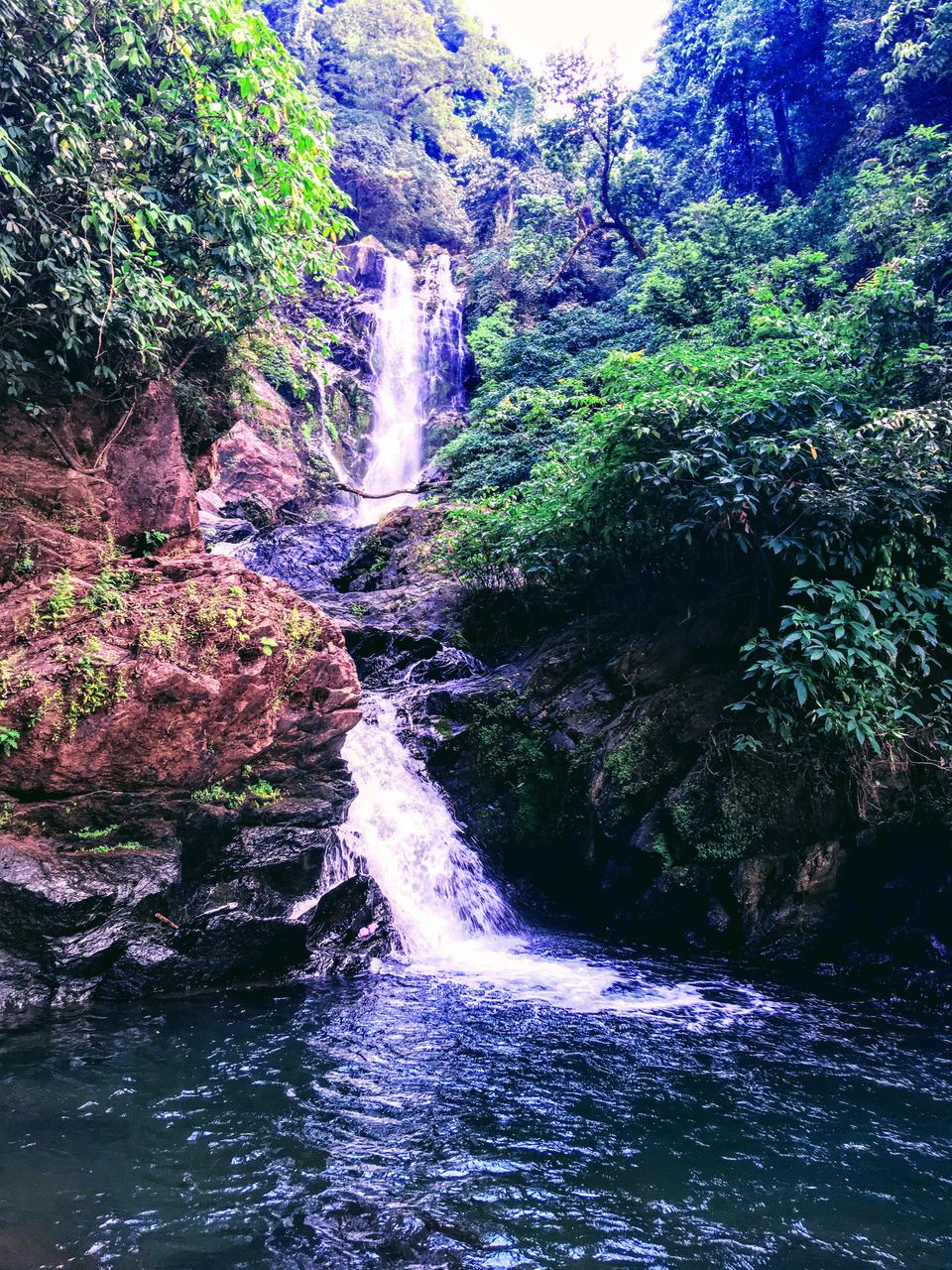 the falls isn't deep although i had gone in the month of jan so cant really say about monsoons..but after all that riding and trek i just jumped into the water..luckily i had the waterfall to myself some might call it crazy but it just felt so peaceful amidst the gushing of water and sounds of the jungle..i guess nature has its own music and that has the tremendous power to let you block all that worldly noise in your head.Quick tip here: Although i had been all alone in the trip but during the trek to forest i was kind of unsure how safe it is to be alone in that thick vegetation..so i would suggest you should have some company if you can.
The beach hopping trek This one has to be the star of the trip,i had heard a lot about the 5 beach trek at zostel and many suggested its a good way to explore the beaches while walking along the shore..and just the idea of walking along the shore from one beach to another through the thick forest excited me..so i decided it had to be done.This time i chose company.. a friend that i had made at zostel agreed to come along..
so the day started early morning at 0530 cz we had to start with the sunrise point at the Belekan beach.we took an auto to reach the beach and then waited for the sunrise,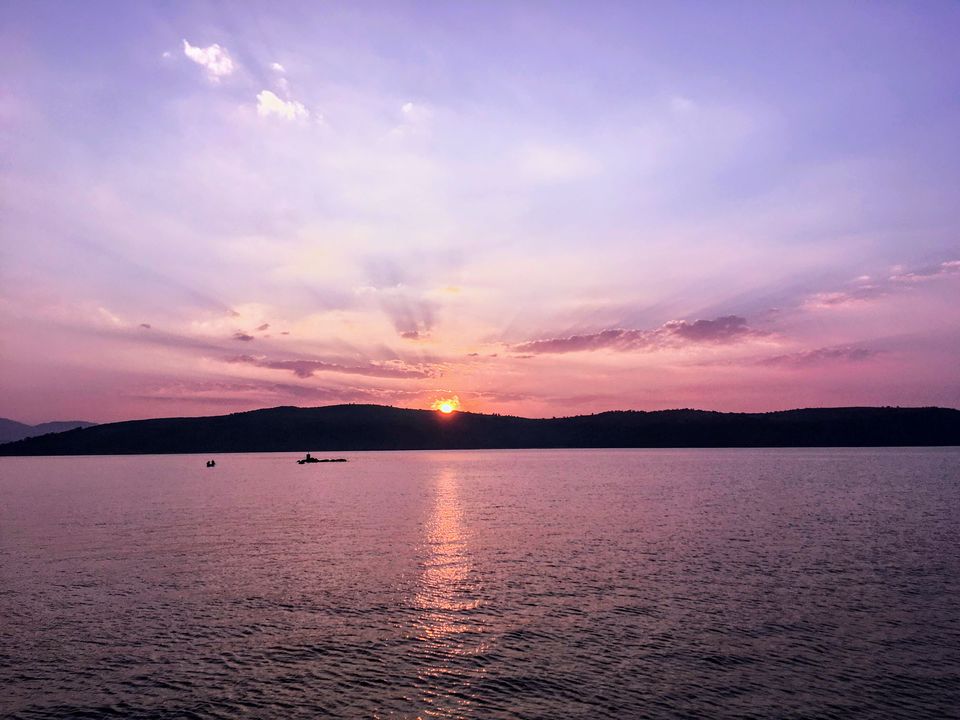 watching the sunrise over the water gave a perfect kick start to the trek and once we began to walk, we did not stop till the next beach..which was the beautiful Paradise beach.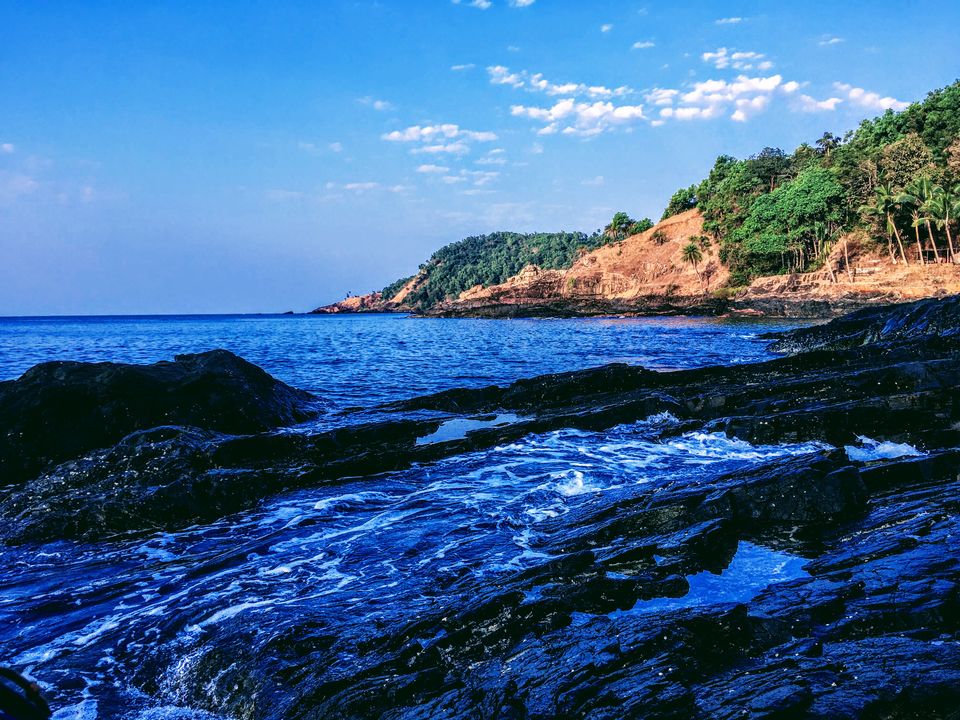 This rocky beach has huge tides and is not for swimming however sitting on those rocks as the water brushes your feet is something you should not miss..well i must tell you the trek from Benekal to paradise wasn't difficult.I would say its kind of easy and the view en rout is amazing..After a quick halt we started to the next one which was the half moon beach.well this one was quite interesting cz a) the route was steep and rocky b) it was literally into the wild..we had monkeys gaping at us as if we had entered their private property..the route was....no let me show you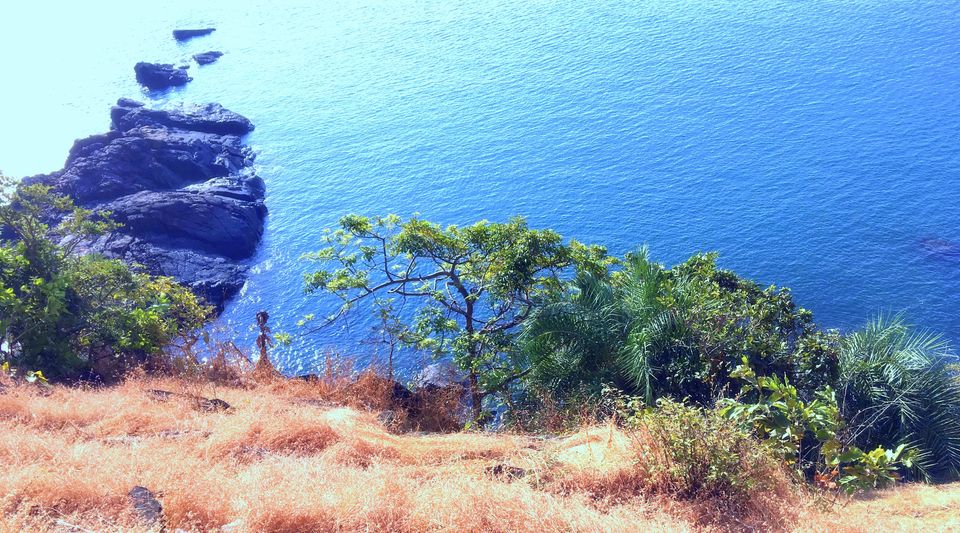 so ya you get an idea,one step to the right you might find yourself in the water..not to scare you though.. cz count on me on that spot its just looks beautiful..so ya with all that effort we reached half moon beach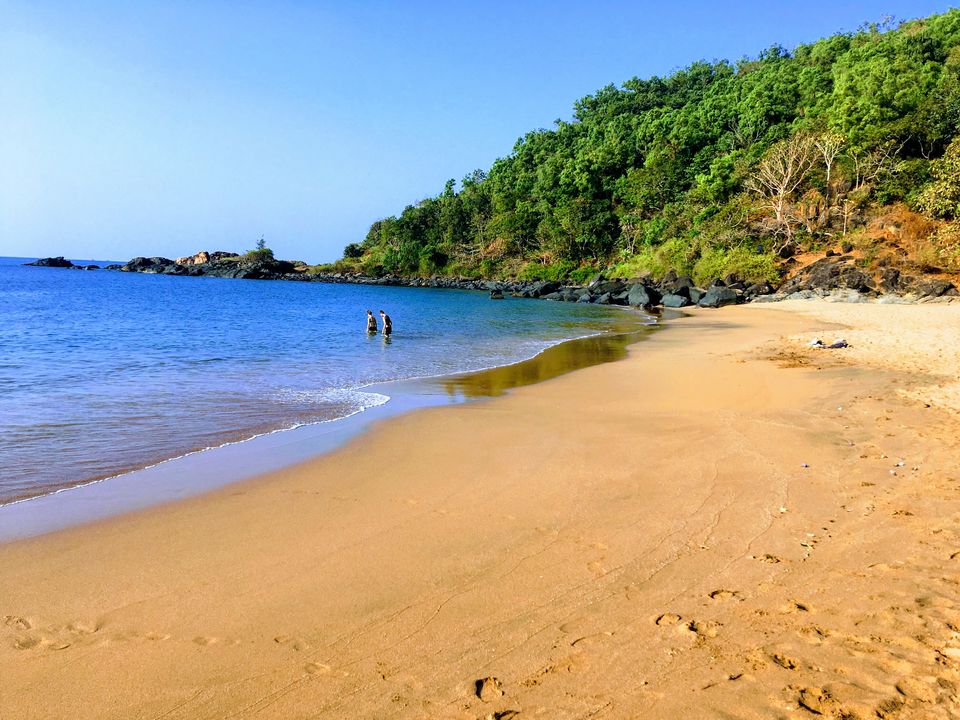 i don't really have the right picture but this one is a small beach in the shape of half moon..and will give you one of those private beach vibes cz its generally empty....so you almost have the beach to yourself..as we moved on we reached the most famous and unique Om beach..BTW the trek from half moon to Om beach is the easiest and shortest..so it was super fun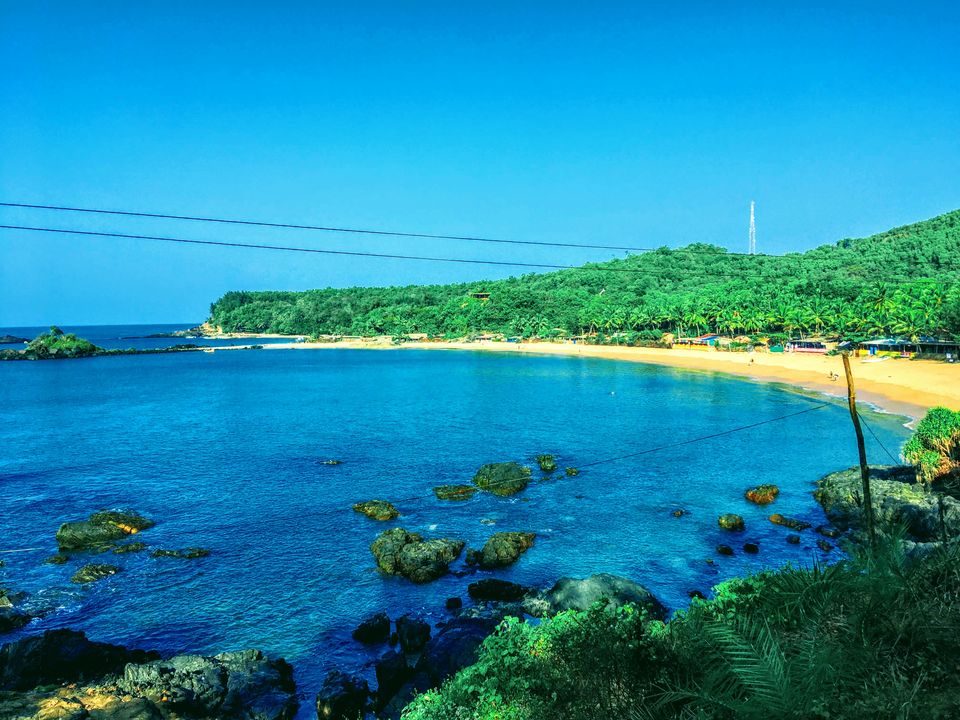 om beach is a huge one with a mix of both busy as well as less crowded sides..so choose your spot..we chose a less crowded one and just kept lazing on the sand into the winter sun with the waves at our feet...
We took some extra rest at Om,as we knew the next one was the last stop..So we reached Kudle beach at last and decided to first celebrate the accomplishment with a hearty breakfast..here i should tell you we had started trekking at morning 0700 and reached kudle at 1130..which with all that lazing and chit chatting seemed like a good feat..so don't be afraid of the distance just choose a good weather day and 5 beach trek could be your ultimate high at gokarna.
The last one: Next day i decided to finally have a holiday in my holiday..so i woke up late and just roamed in the town..by this time i had already explored some amazing eating joints that serve local cuisine and had found 2-3 travel buddies...so i walked up to the beach,enjoyed a good swim,took a nap at the beach and just hogged all sort of street food at the goakarna beach..a day full of so many doing nothings..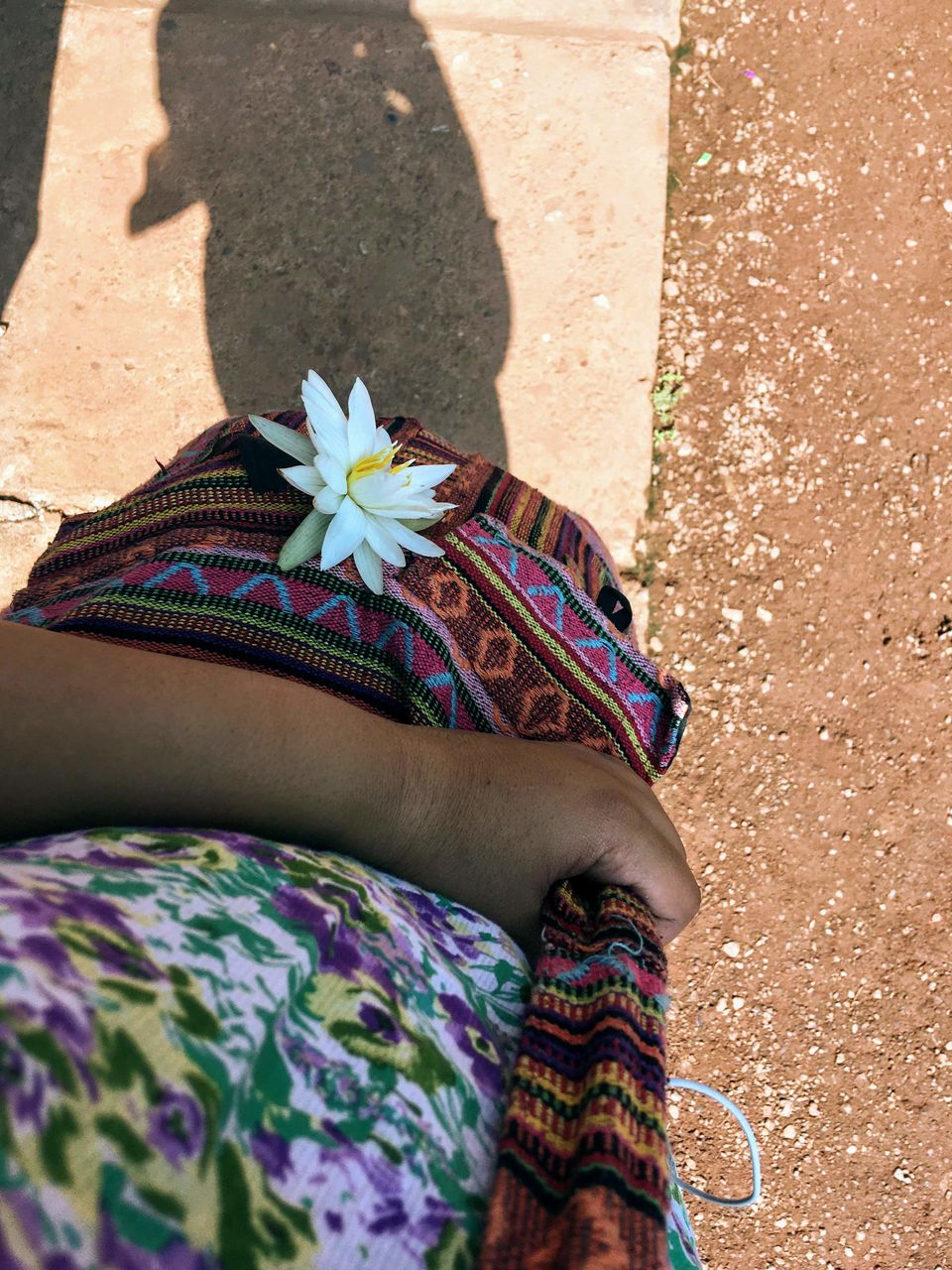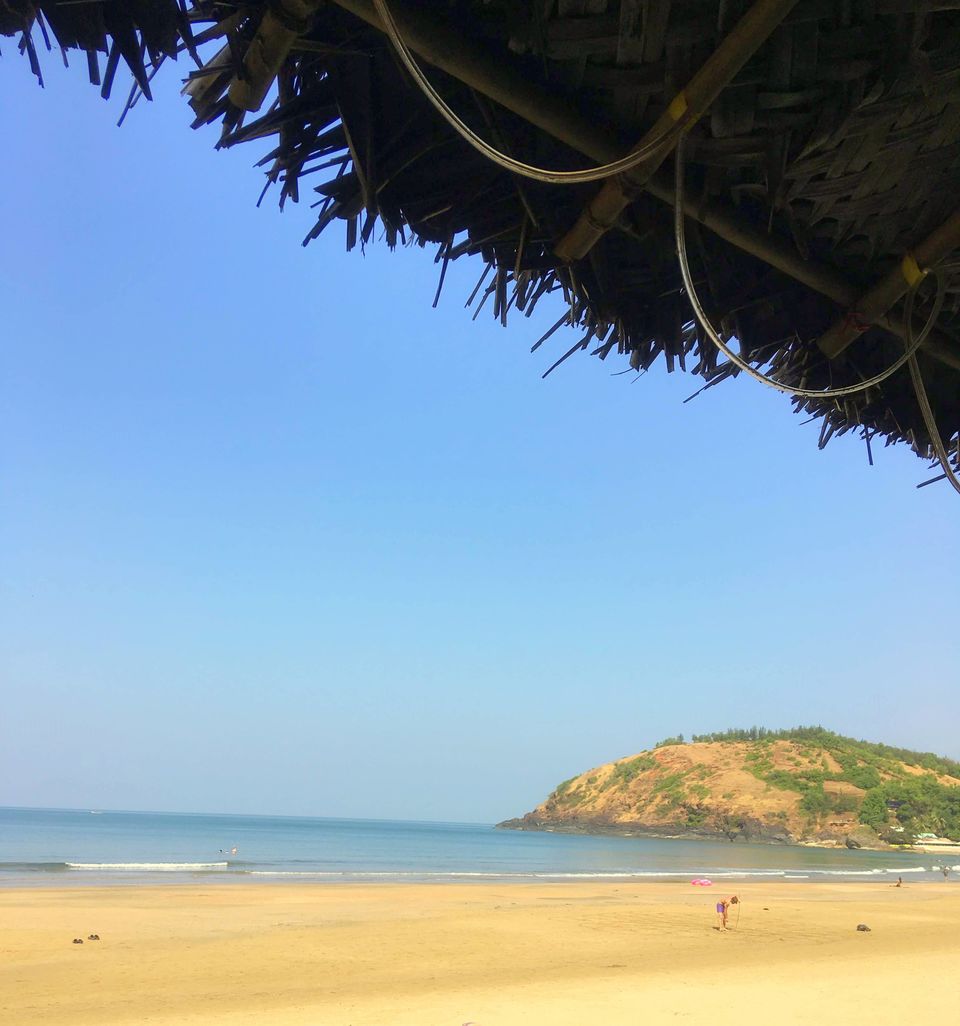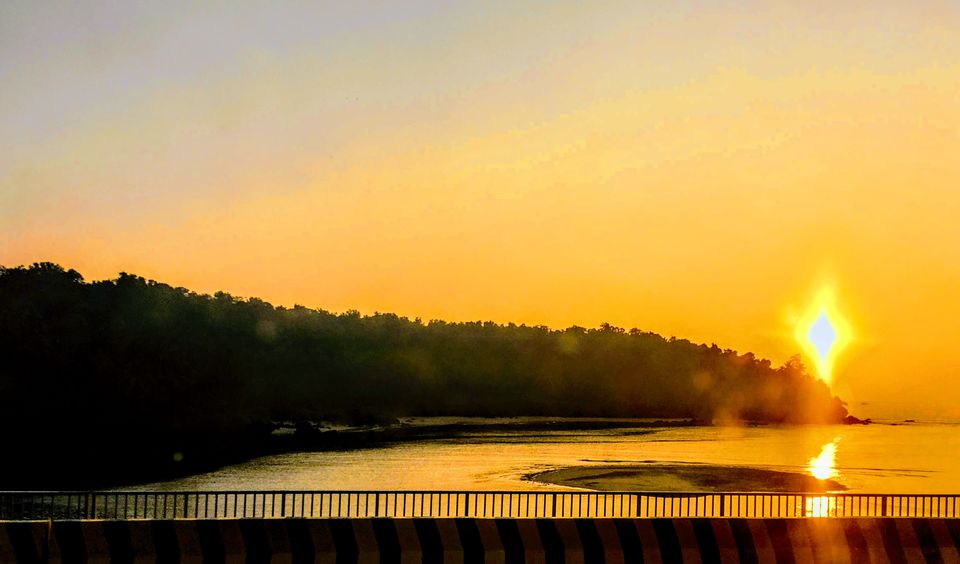 i haven't given you links of things to do..where to eat ..where to stay..cz i want you to make no preconceived notions and just trust Gokarna like i did..trust me it wont disappoint..this place has an old town's charm and a beach city's frolics..you will make amazing friends because most of the people who visit gokarna aren't tourists they are travellers..
My first solo trip taught me many things but more than anything it taught me to trust... to trust an unknown place..unknown people..,my intuitions...my luck and most importantly myself..someone had told before the trip GO FIND YOURSELF IN GOKARNA..and i truly did!!
happy travelling folks..