Gokarna- The Backpacker's paradise
Craving for a retreat away from the outside world and love picturesque beaches and treks? Gokarna is the place to be! Tucked away in the coasts of Karnataka and a 120kms from the party town that is Goa, Gokarna is a paradise with fewer crowds, good food and budget retreats. Covered by lush green trees and enthralling sunsets, this place will quench all our wanderlust with its serene beaches and a laid back vibe
Reaching Gokarna
Gokarna is a remote village. The easiest way would be to reach Mangalore and take a train to Gokarna. It's better to prebook train tickets so that there's no last minute hassle. From the station, plenty of autos will be available that will take you to the main town. Hostels are aplenty in Gokarna including Zostel, Trippr, Hostel LaVie etc. If all the hostels are booked, don't worry there are small shacks lining the Gokarna Main beach where you'll get easy and cheap accommodation.
The legend of Gokarna
Gokarna has 2 sides to it – The religious and the hippie side. Nearby Gokarna is the famous Murdeeshwar temple dedicated to Shiva and also some temples inside the main town. If you're religious, you should really check out these temples. The temples in the main town open early in the morning and you can get some holy vibes before setting out on your day. Murdeeshwar is some 80kms from Gokarna and one can get buses to Murdeeshwar from Gokarna almost every day. Murdeeshwar is famous for its huge monolith of Lord Shiva sitting elegantly and looking at all of us with an all knowing smile. Now for the hippie side, Gokarna has around 7 beaches and numerous instagramable cafes and good food with cuisines ranging from Tibetian to Iranian and Italian. There is an old legend that says Gokarna is a place where you cannot spend money even if you have truckloads of it, which makes it perfect for backpackers because let's face it, if we're rich we would have gone for Goa and partied ourselves to oblivion.
Day 1 – Reaching Gokarna
Like I said, we reached Mangalore by 11.30am. A train journey to Gokarna is roughly 5-6 hours from Mangalore. After reaching, we found an auto who took us to Kudle beach where we rented a room. The rooms here are pretty cheap and decent. Our hotel was just half a kilometre away from Kudle beach and we could hear the sound of waves crashing the shore all the way till our rooms. After dinner, we decided to rest and explore the city tomorrow.
A favourite hobby of mine on all my travels is to get up early and go to a place where I can watch the town wake up and people starting a fresh day in their lives. So, we went to the Main beach and watched as devotees came in for an early dip and the sun slowly rising behind us, painting the town and the beach with a soft orange hue. We chose a cafe among the numerous ones lining the coast and had hot lemon tea overlooking the waves and I have got to say, one of the best tea I've ever had, watching people doing yoga and jogging and the waves gently playing catch with the shore. Then we head out to Kudle beach to start our beach trek.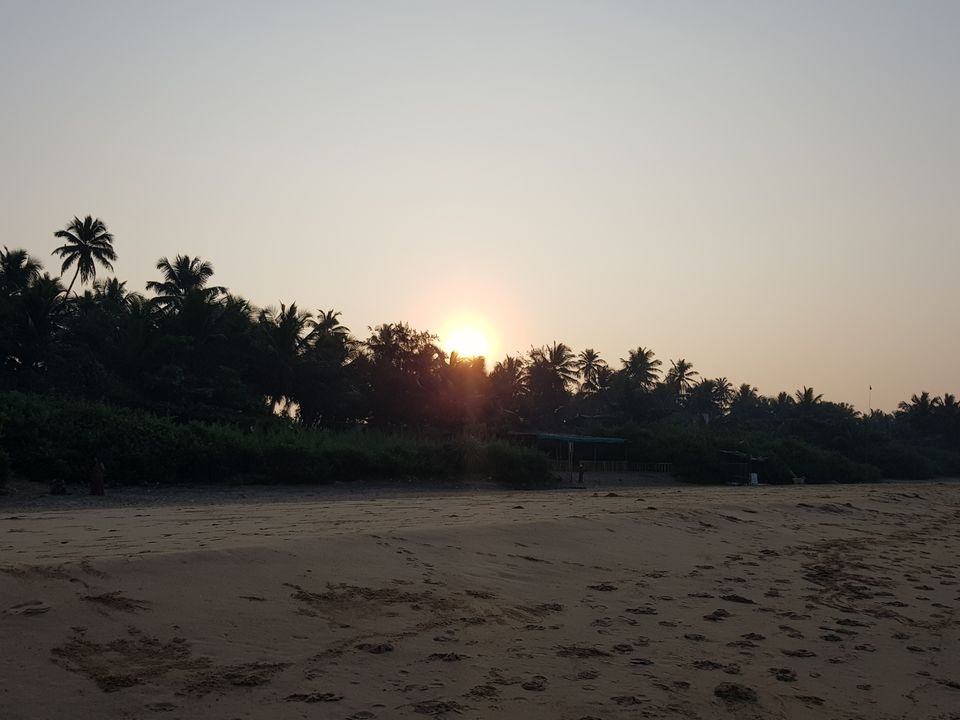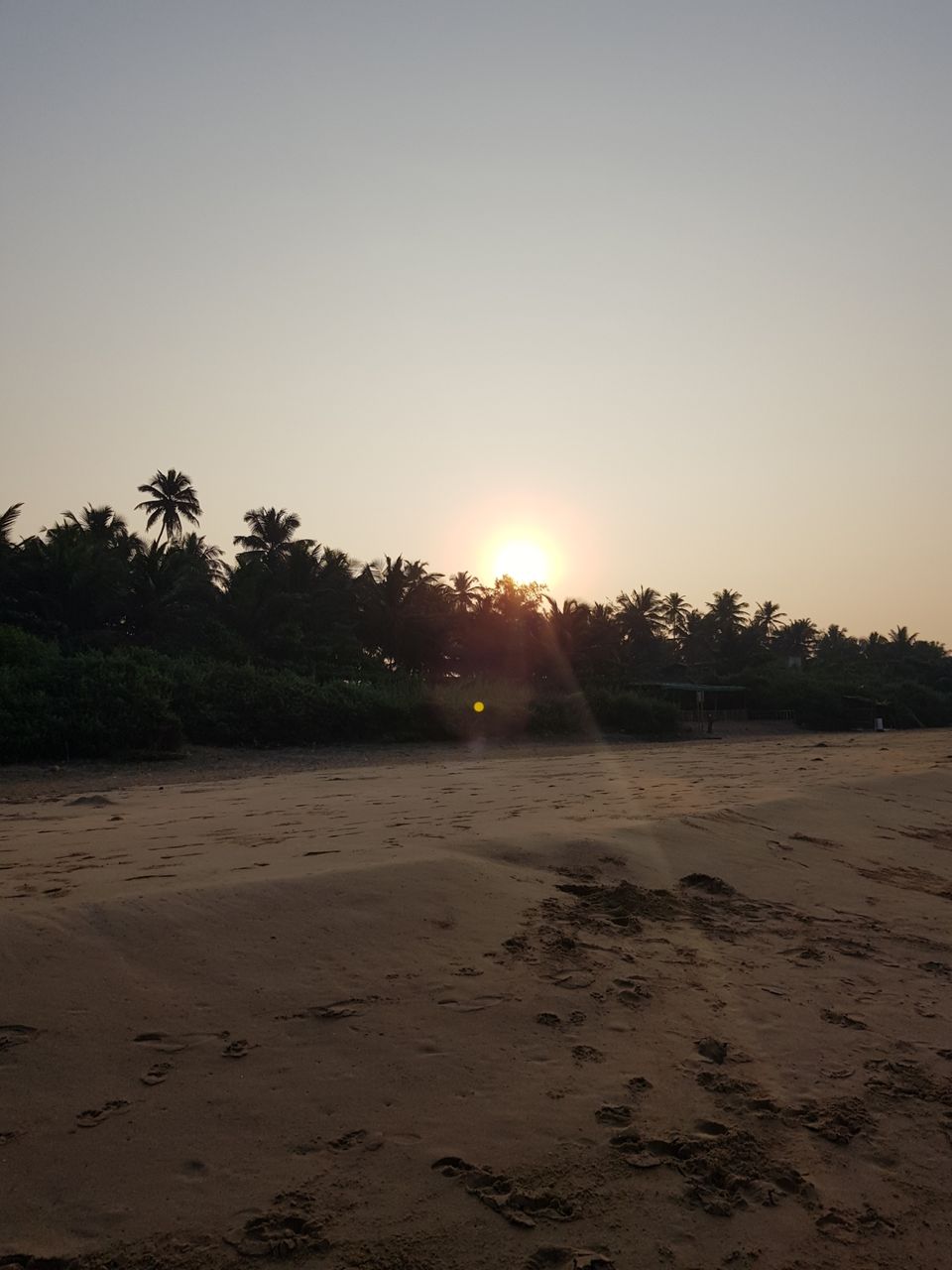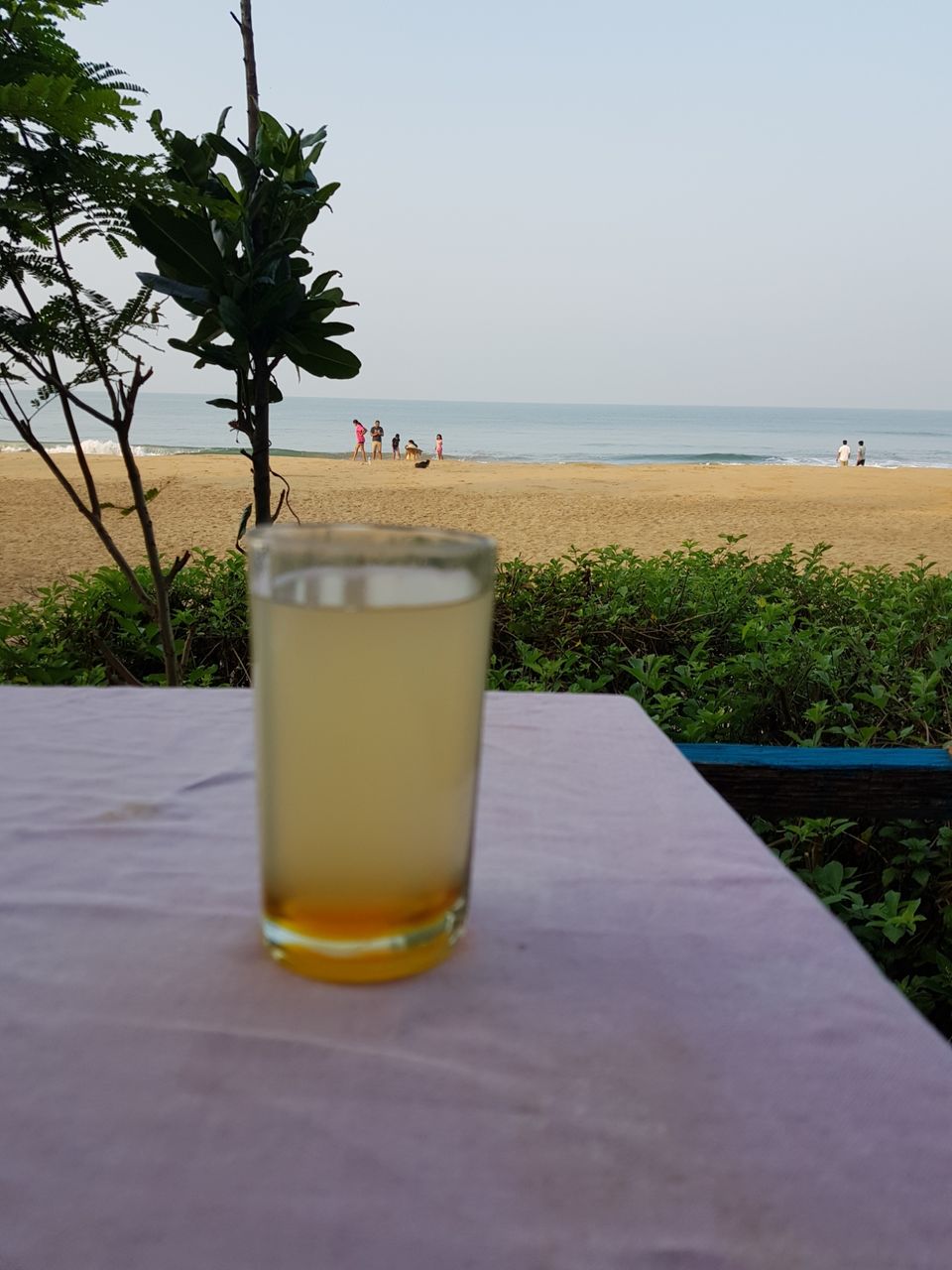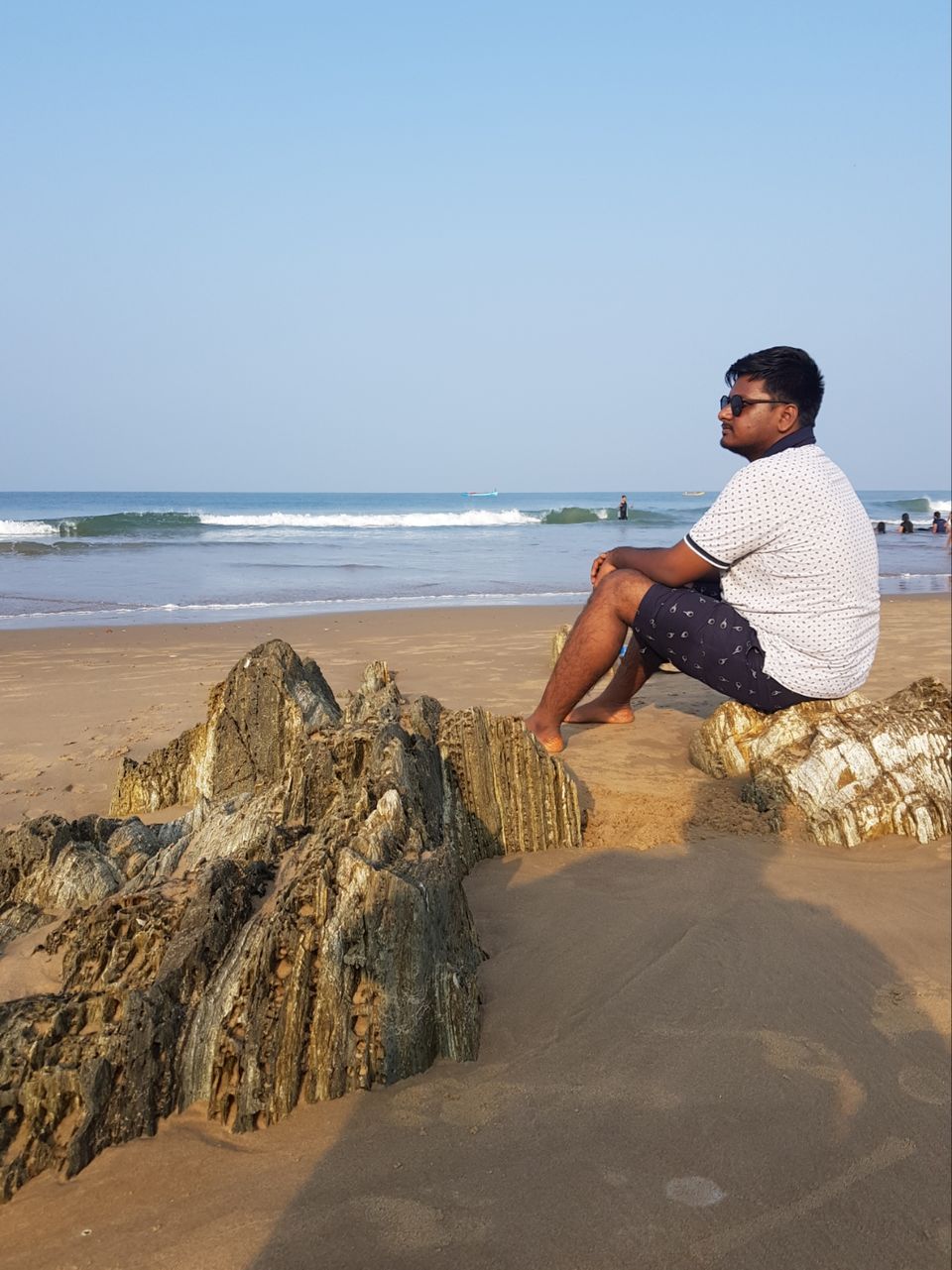 Kudle Beach
Kudle is one of the most famous beaches in Gokarna where you can find lots of foreigners just chilling on the hammocks or sunbathing. Kudle is also one of the biggest beaches in Gokarna and has numerous cafes dotting the coast. We had sumptuous Iranian food and set out for the trek
At the end of the coast there's a staircase that leads to the trek. Buying waterbottles from a nearby store, we started our trek. There are 2 ways the stairs and the forest way. Being adventurous, we took the forest way. The way is full of lush greenery and many beautiful birds. Once you reach the top you can see the coast of the next beach. Follow the trail and you'll find yourselves at a beach which has an aum shaped coastline – which was why this beach was aptly named Om Beach (I'm not kidding it really does look like that)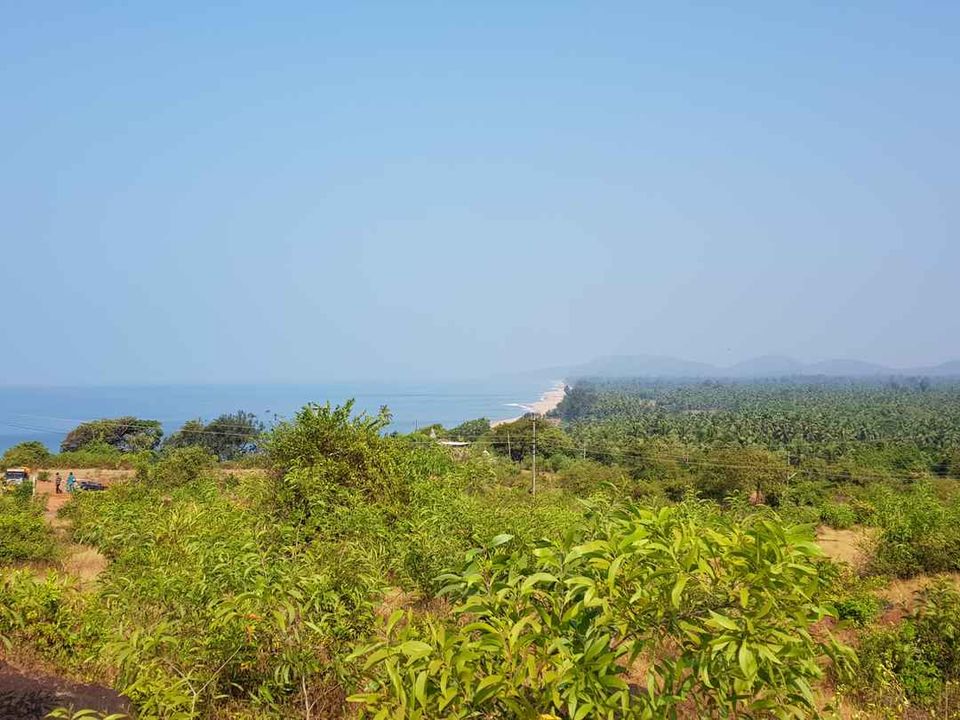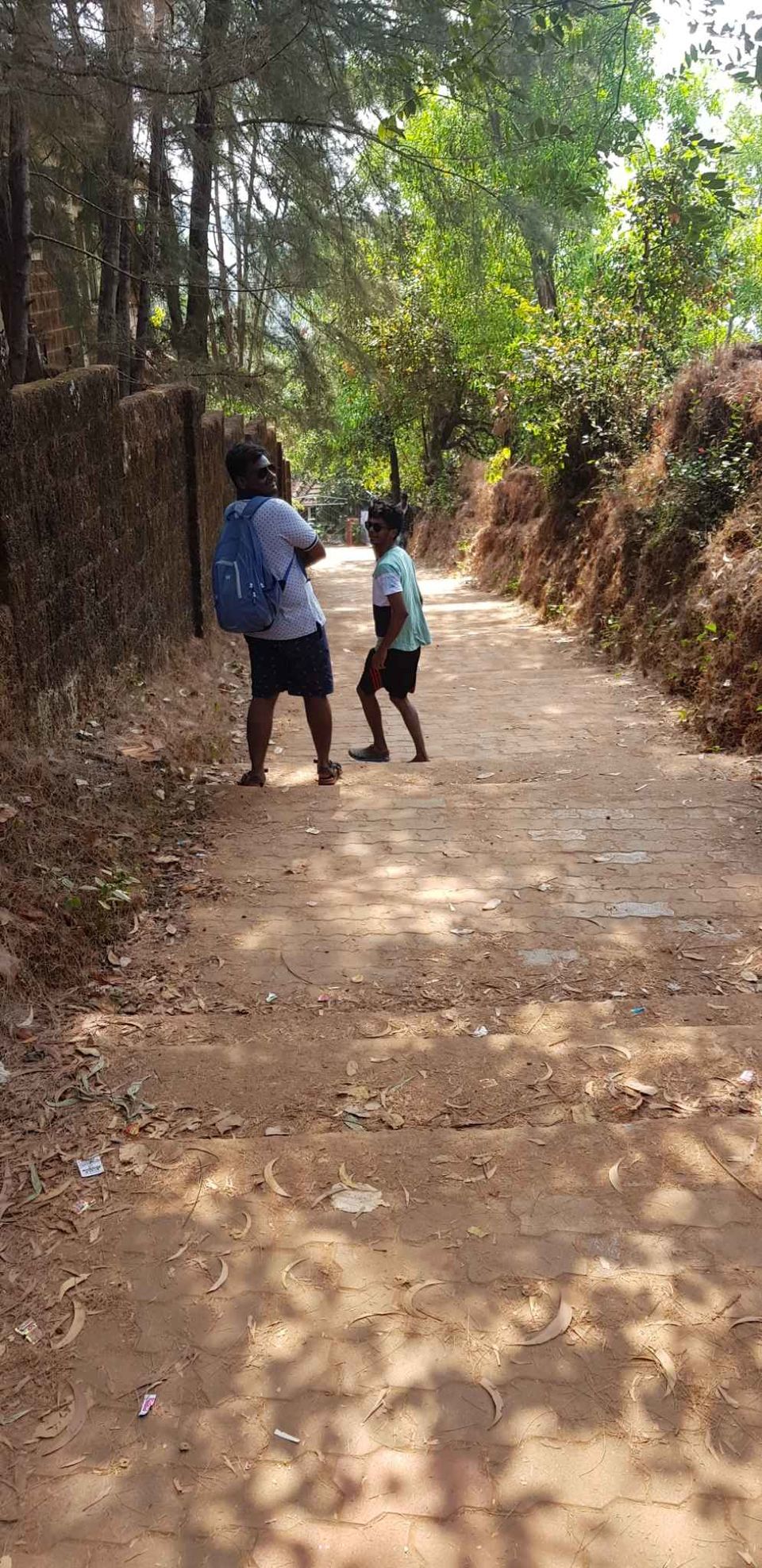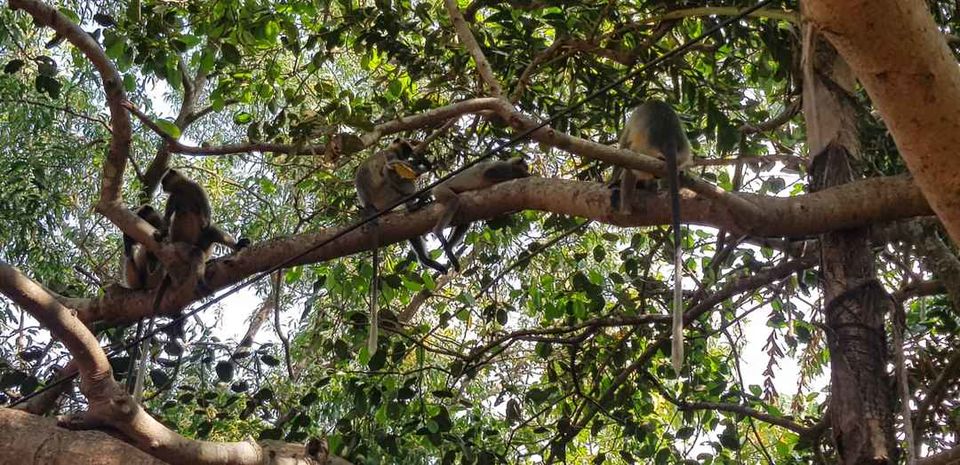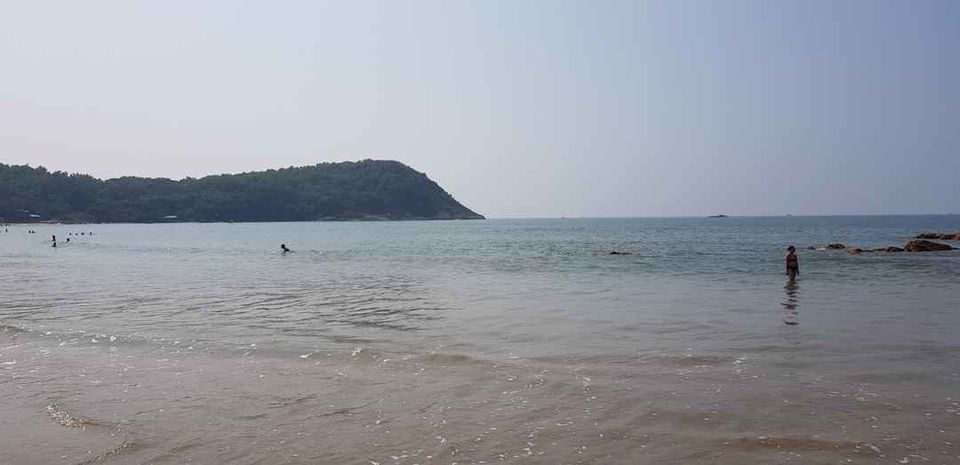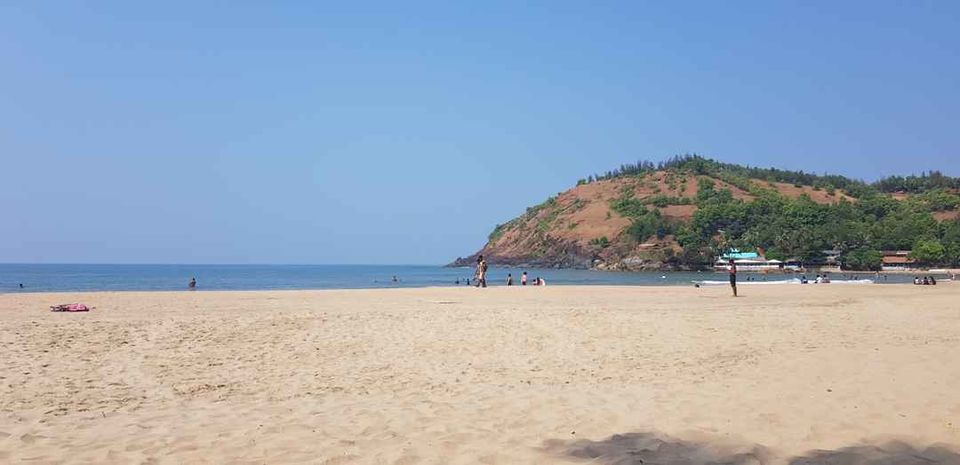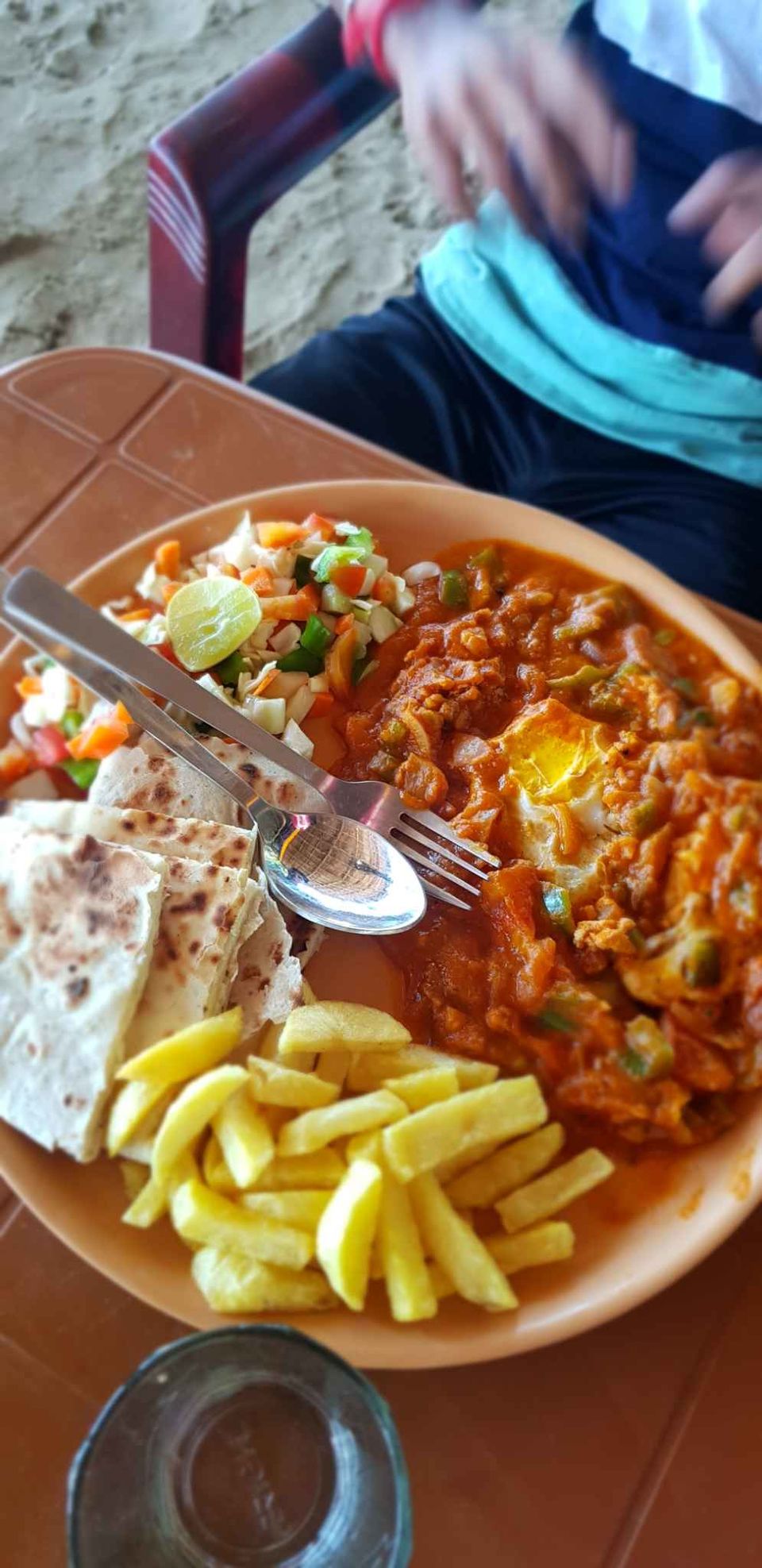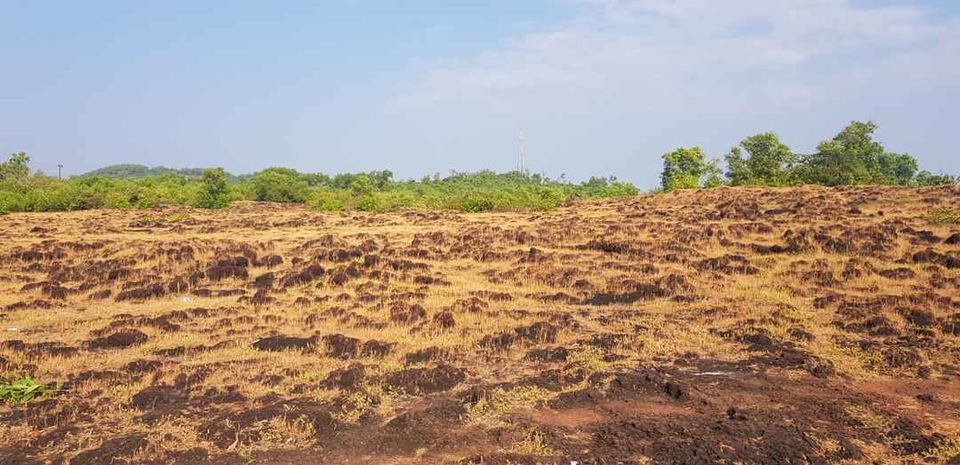 Om Beach has trees and benches on the shore where you can sit and watch as people go on water sports or just sunbathe in the glorious sun while the rest of the world goes about its day. Om Beach also has really good cafes where you can get good food and better beer and meet a lot of travelers.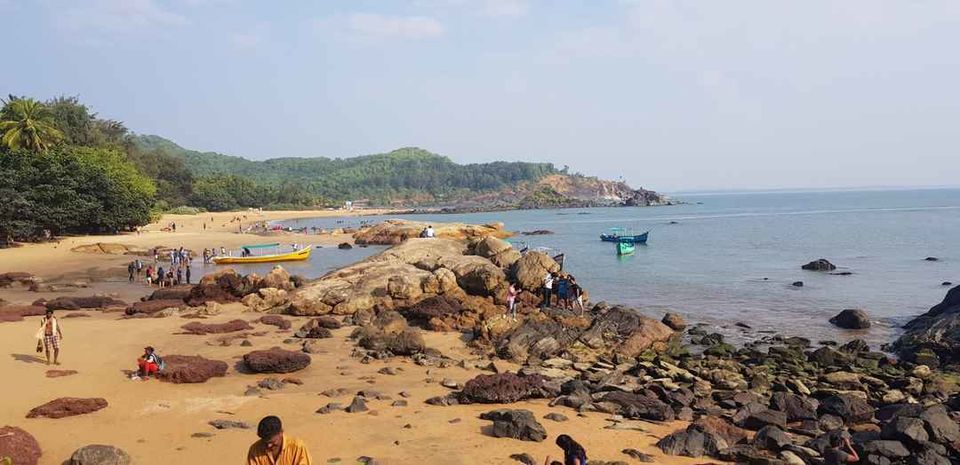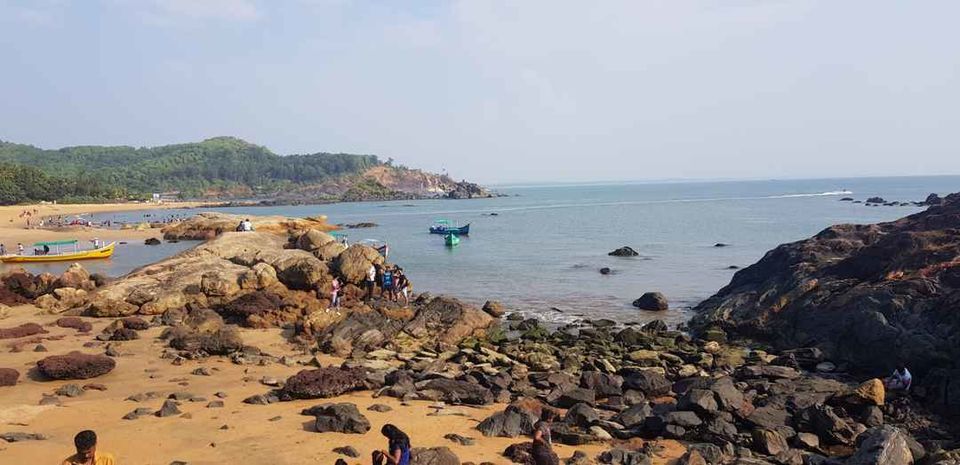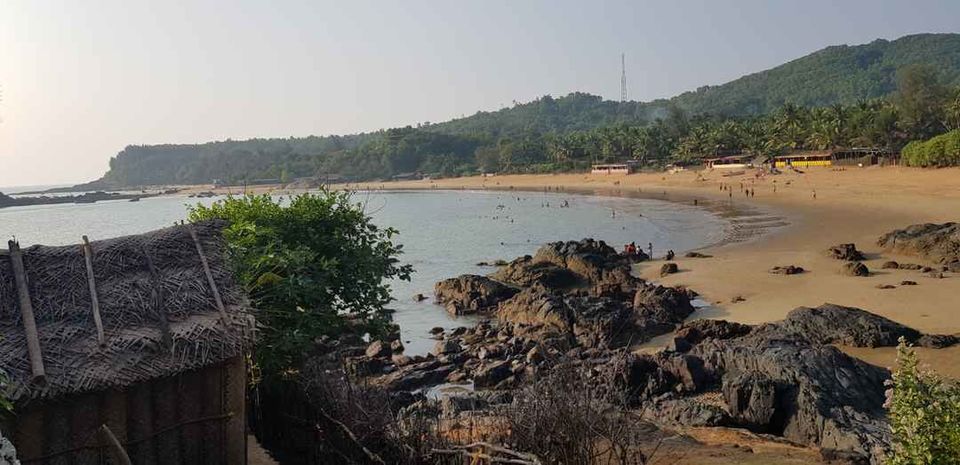 After spending some time in this beautiful beach, it was time for our next- The exotic sounding Half Moon Beach. As like in Kudle, there was a staircase at the end of the coast which leads to Half Moon Beach. The trek is an adventurous one and I would advise you to watch your feet as the trail is narrow and a slip may prove fatal. The dogs here are very friendly and one decided to trek along with us to Half Moon Beach. Once you cover halfway, on your right you can see the Arabian Sea sprawling out like a shimmering blue blanket. As you trek down, you'll see a curved coastline resembling a half moon, hence the name. This beach is pretty secluded from the other beaches and people rarely visit. If you are planning to camp for the night, this beach would be the ideal place to get away from everyone and just lie down and stare at the stars.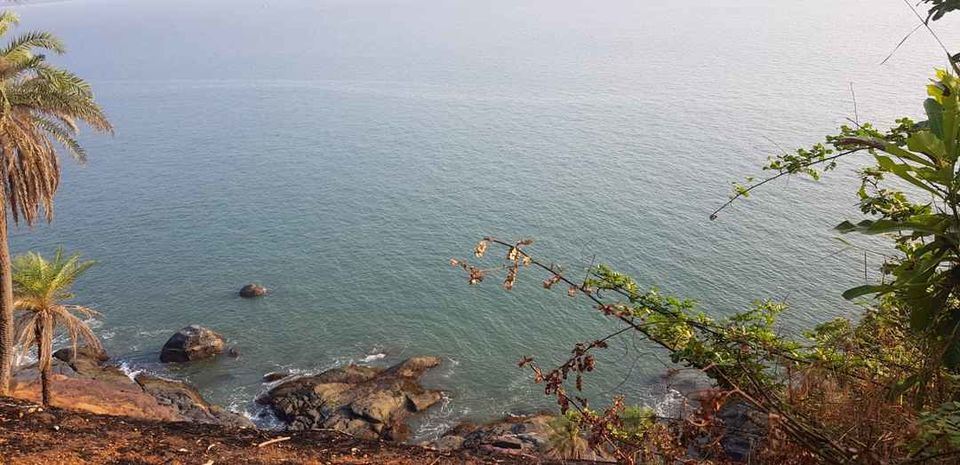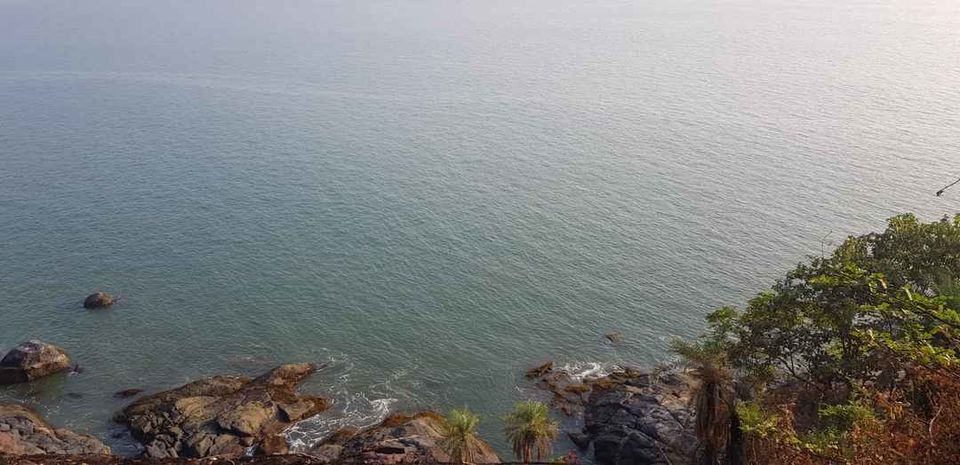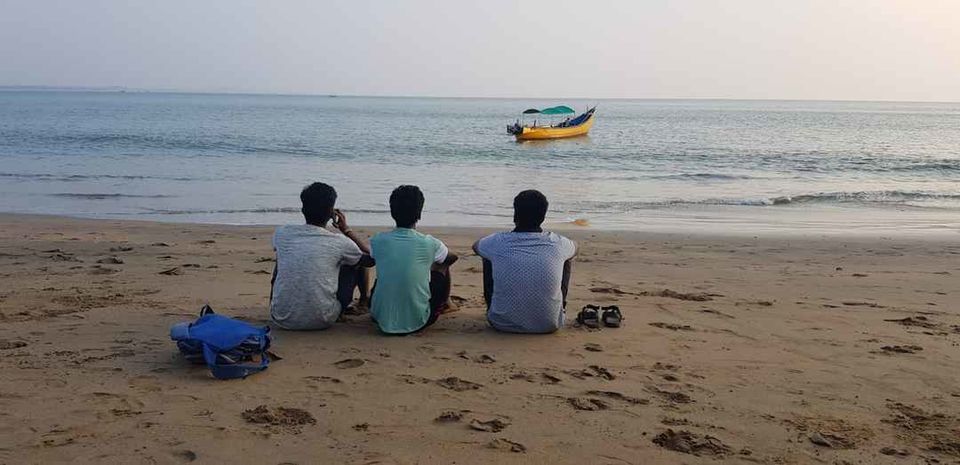 Paradise Beach
A short trek from Half Moon was our final destination of the day- Paradise beach. Paradise is a rocky beach and we took a short break here and sat on the rocks and watched as the waves hit the shore making a soothing sound. The sun was almost down and we sat on a rock watching it set over the Arabian Sea. The dog followed us all the way to Paradise beach and sat near us with my hand over it, enjoying the sunset along with us.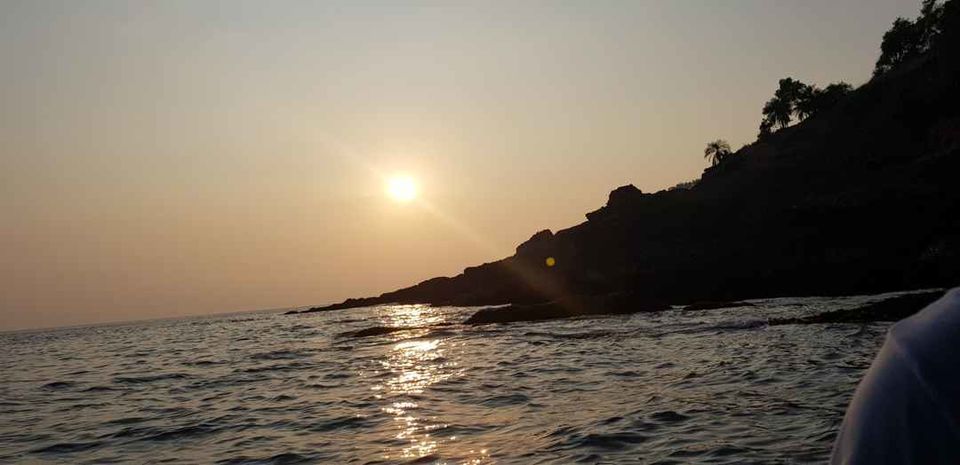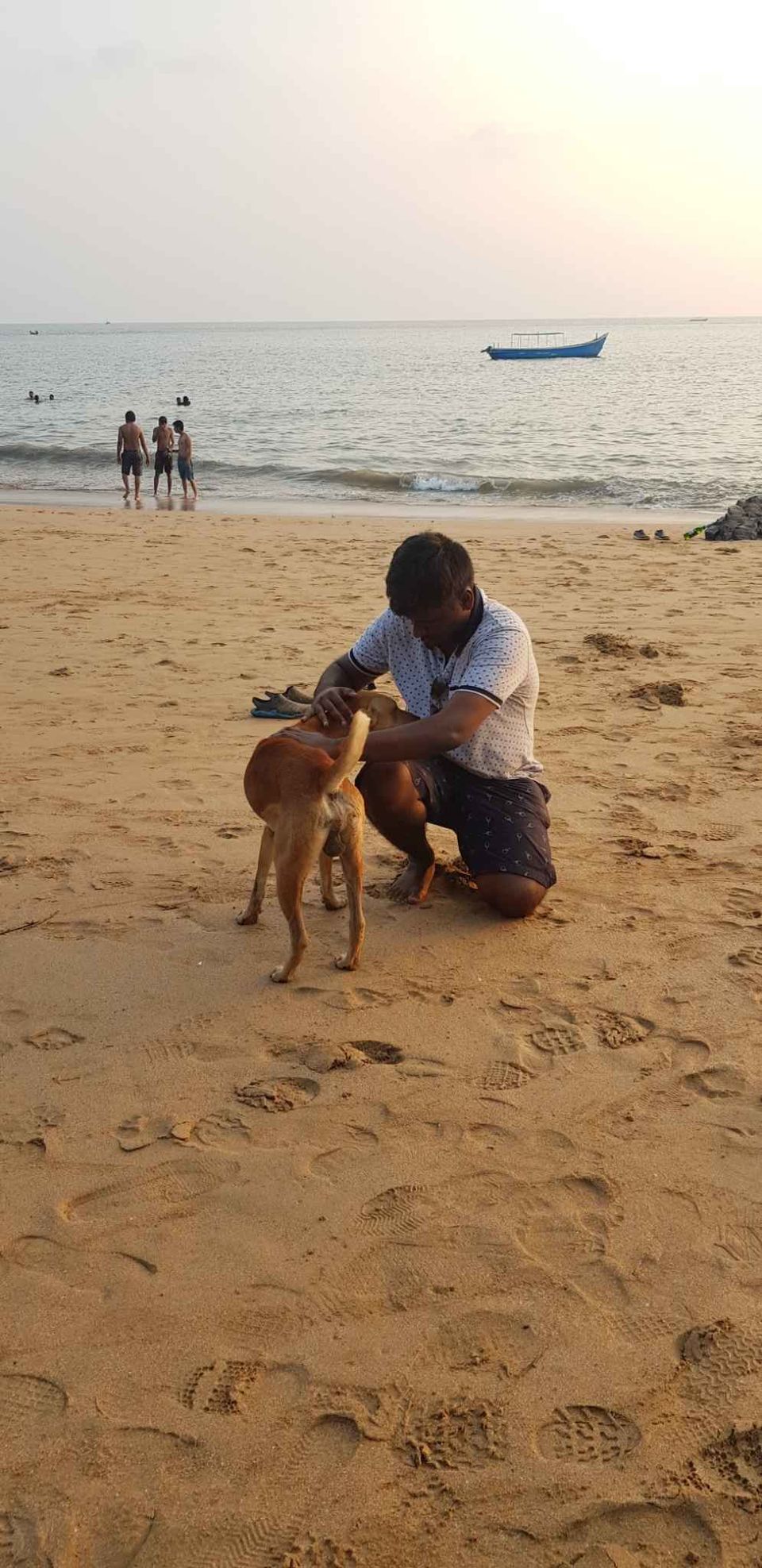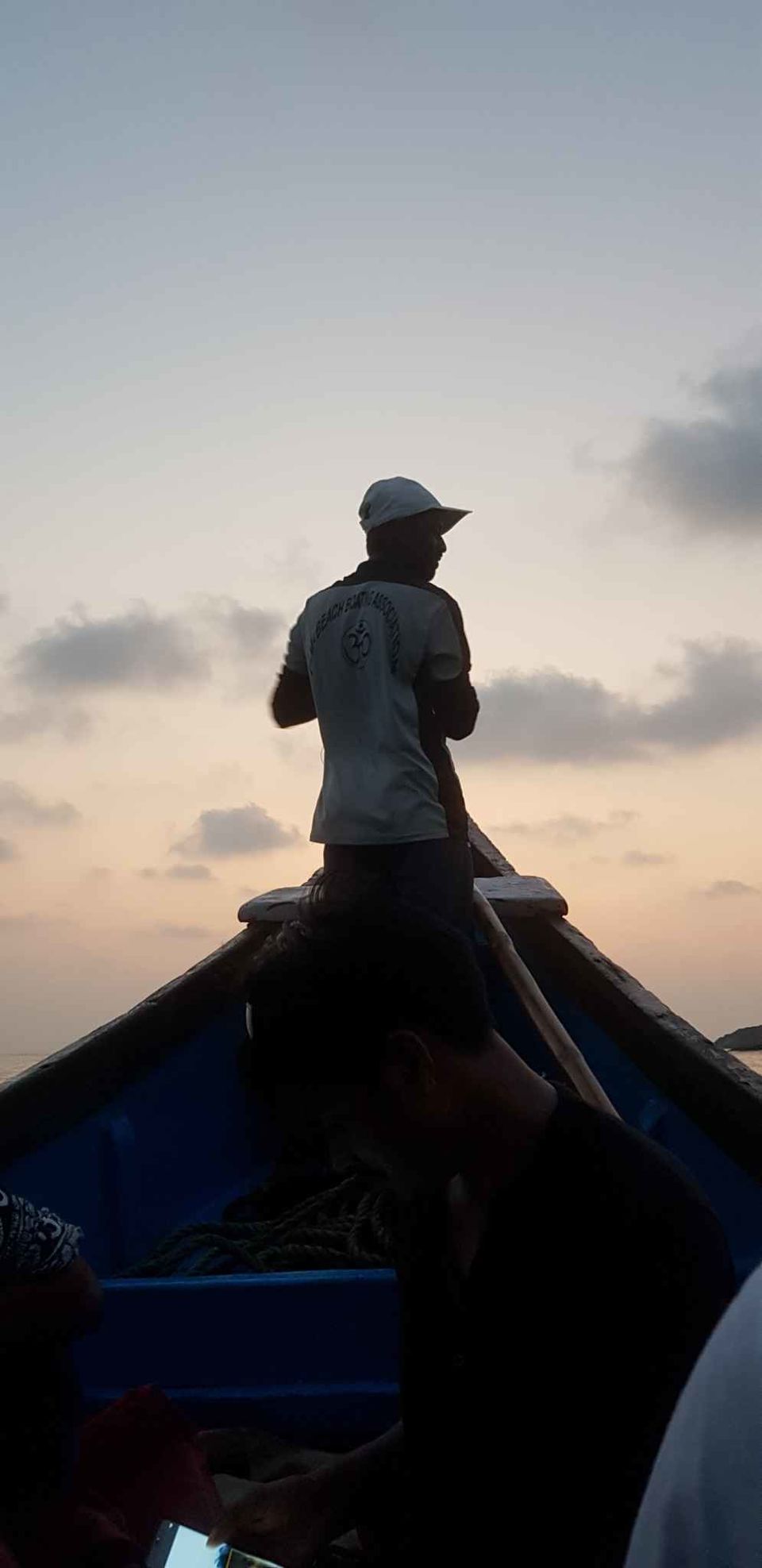 Kudle Beach lights up at night with all the cafes having colorful lights and moonlit dinners, perfect if you're looking for a romantic dinner. After dinner, we returned to our rooms. We couldn't make it to Yana Caves or Murdeeshar since we had other plans but I would advise to visit them both since they are really amazing and worth every minute of exploring.
The water in most of the beaches are pretty clean and you can see your legs even if you're waist deep in the sea.
Since it was getting dark, we decided to take a boat back to Kudle Beach to our hotel. With us joined a bunch of foreigners and we ended up talking and singing.
We spent only 2 short days at Gokarna but it was worth every second. The view of the Arabian Sea over the Half Moon trek and laid back vibe of this town made us fall in love with it and would make for the perfect getaway if you're looking to escape the hectic city life and go to a place where time stops and gives you all the soul food you need.