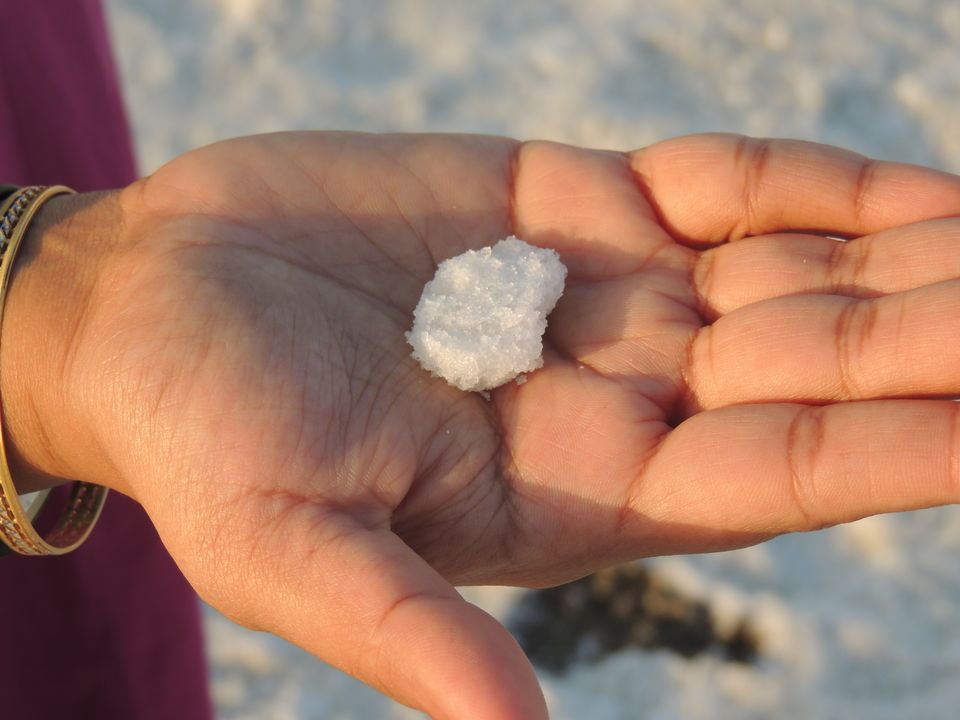 I have to admit that one of my favorite serials to watch on TV, when i crave something fun and not serious, is "Taarak Mehta ka ooltah chashmah". On one such day, I saw an episode where they go to the Rann utsav and live in the tent city. This location had been in my wishlist since then. Ofcourse, life as always happened and I couldn't fulfill this dream until Jan 2018.
Planning:
In Sep-Oct 2017, I started thinking of where our next trip should be. As luck would have it, while browsing i saw an advertisement for Rann utsav and started browsing their website. I tried to find travelogue for the place but couldn't find a detailed travelogue anywhere. Hopefully, this one will help people plan their trip.
Rann utsav takes care of the transport to and from Bhuj in Gujrat. So the main planning was how to reach Bhuj. There is a direct flight from Bangalore to Bhuj which was really expensive and so we decided not to take that. The finalized plan was to go to Ahmedabad by flight and then take the train from Ahmedabad to Bhuj.
Booking:
We booked the Non-AC tent directly from the Rann utsav website. The 3 nights 4 days trip for a couple costed around INR 36000. This price is all inclusive. Once you are picked up from Bhuj and until you are dropped back at Bhuj , all expenses are included in this fare. Flights to Ahmedabad were booked and the train reservations to Bhuj were done. To make things easier for us we decided to stay in Ahmedabad for a day before our train to Bhuj, since the train was at 6:30 in the morning.
With all the bookings done we were now just waiting for the trip to start.
Day 1:
We took a flight to Ahmedabad from Bangalore in the morning and reached our hotel in Ahmedabad in the late afternoon. We had booked hotel Nami residency for a day. We had some lunch at a place nearby and then in the evening went to see the Kankaria lake. Uber worked like a charm and hence travelling was easy.
We had dinner in the Food street at Manek chowk. One of the best things in Gujrat was food. Food was just so good wherever we went. We decided to end the day here since we had a early morning train to Bhuj.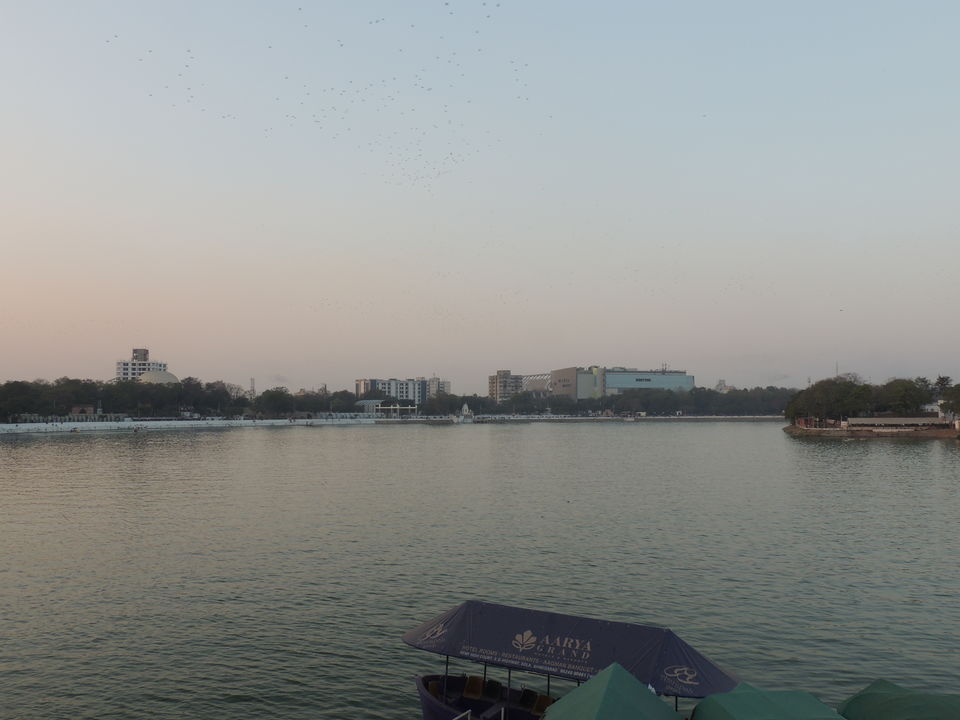 We boarded the Mumbai-Bhuj express around 6:30 . Again getting a taxi from the hotel to station was easy thanks to Uber. We reached the Bhuj station at 12:30 PM.
Once you come out of Bhuj railway station you see a huge Rann utsav board outside. They have a reception area where you can wait with your luggage until the bus starts to take you to Rann utsav. The bus trip started around 1 and we reached Rann utsav around 2:00. We were taken to our tents and the lunch was provided in the tent only as it was after 2:30 PM. The Non- AC tents are extremely well maintained. All tents come with a attached bathroom. The toiletries are provided but i would suggest carrying your own.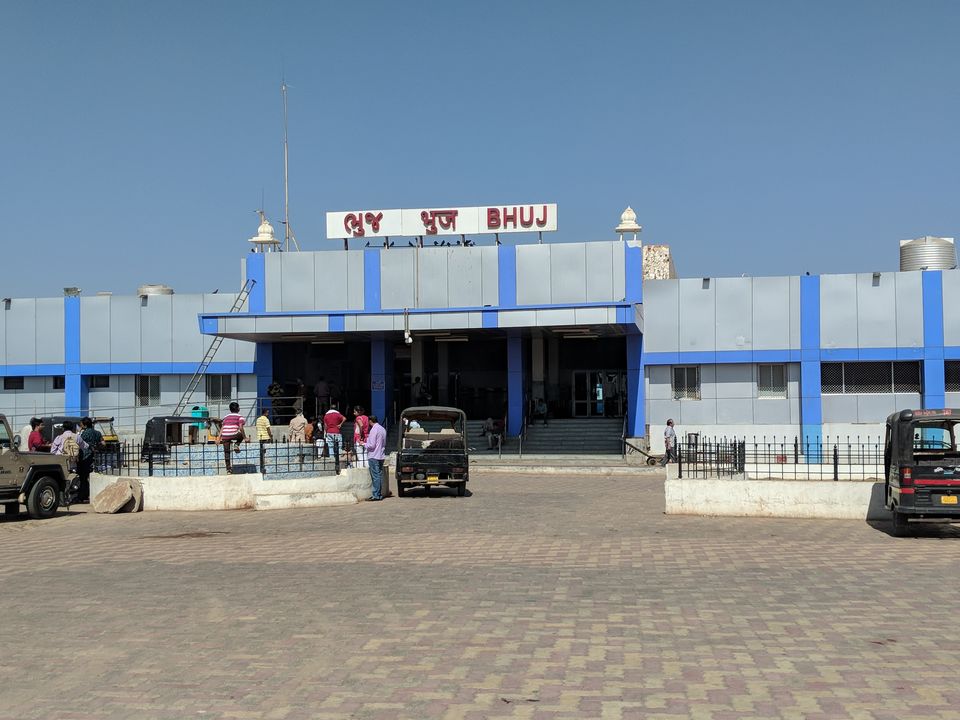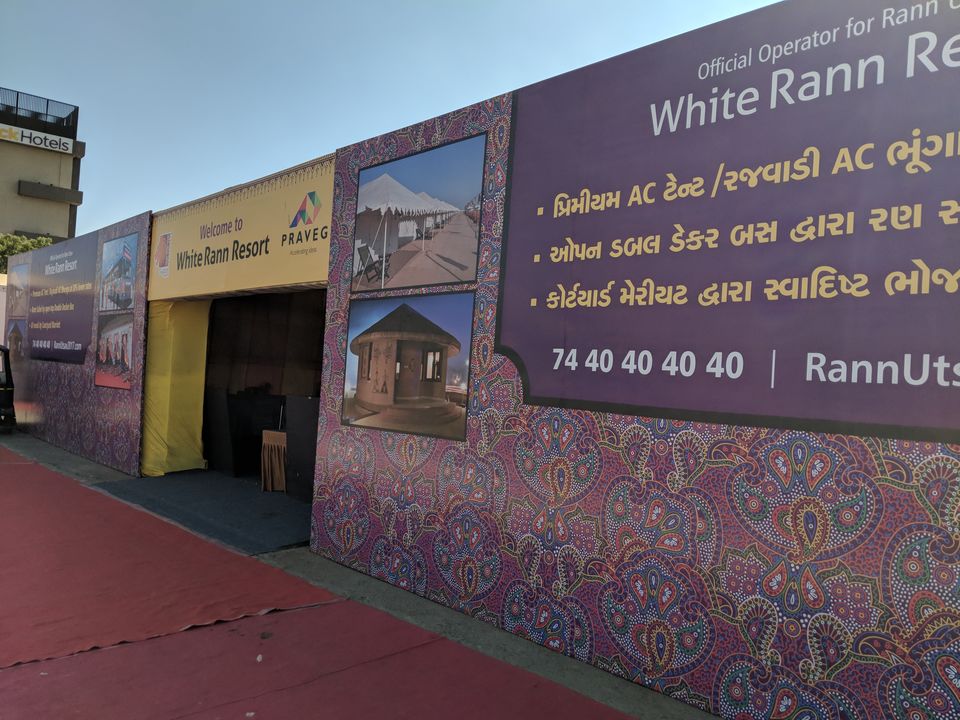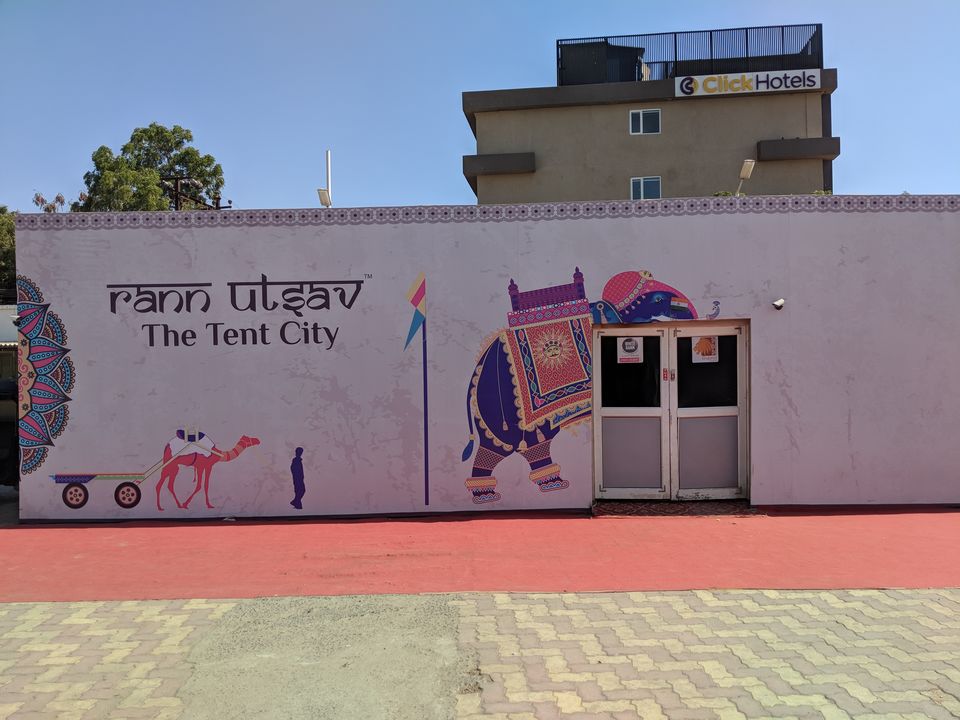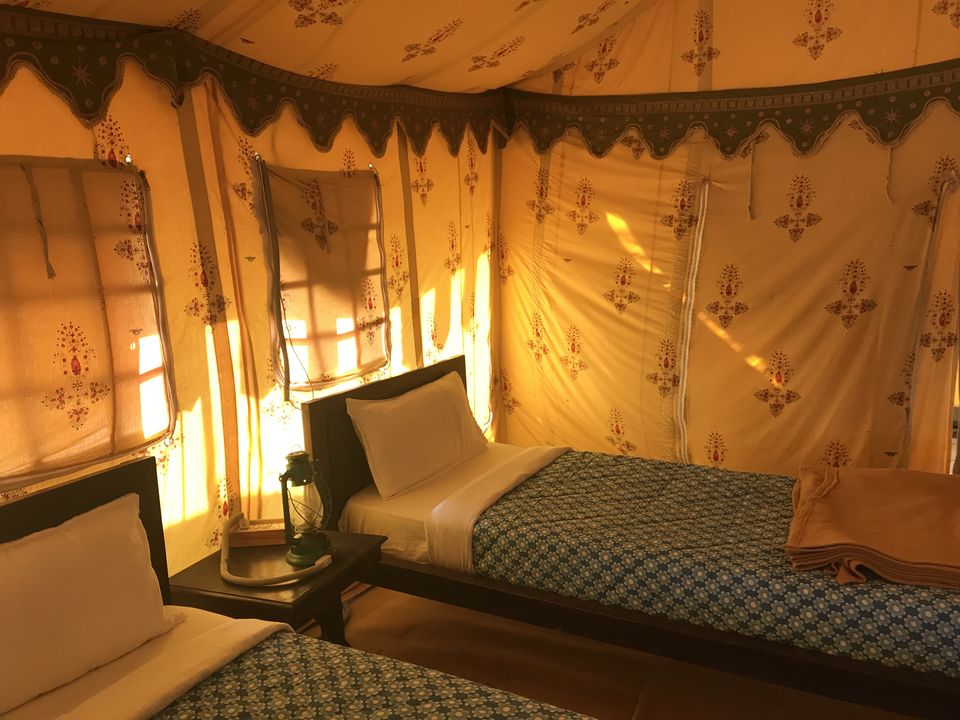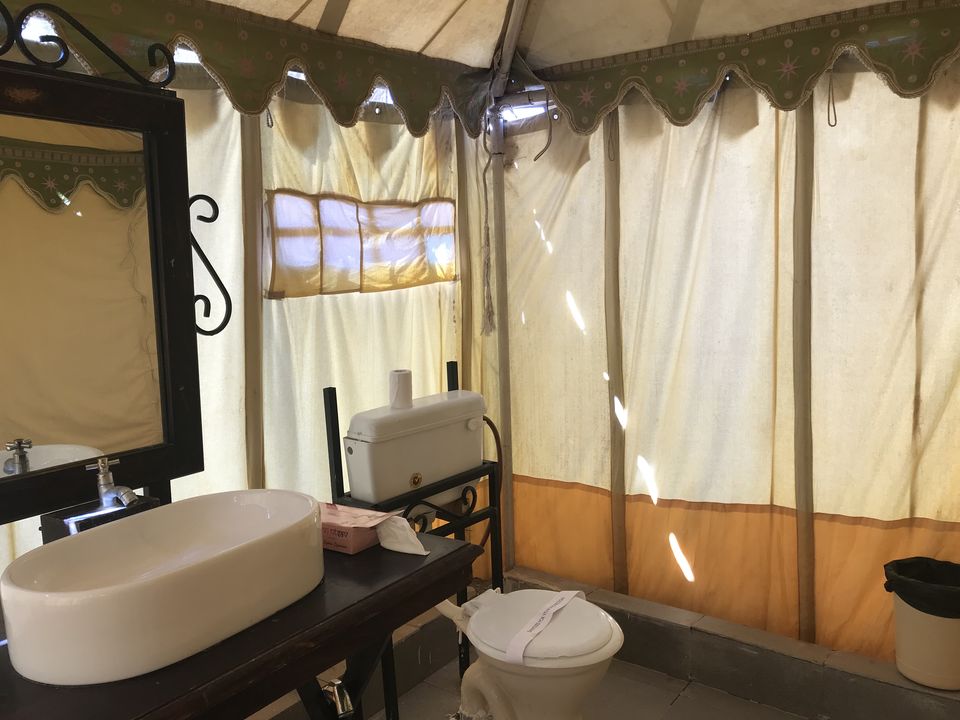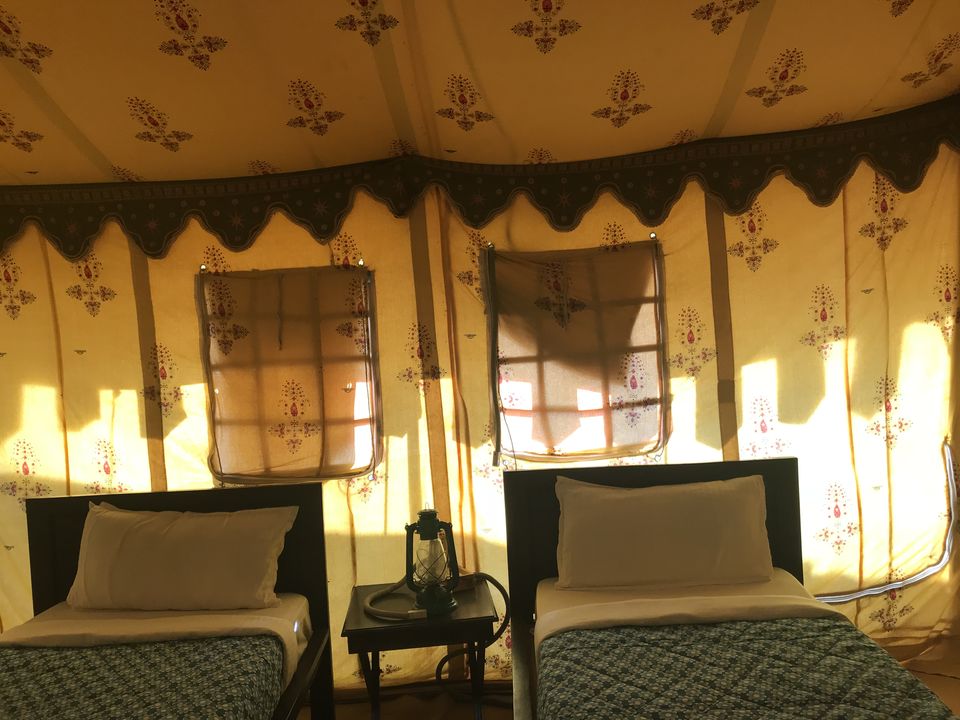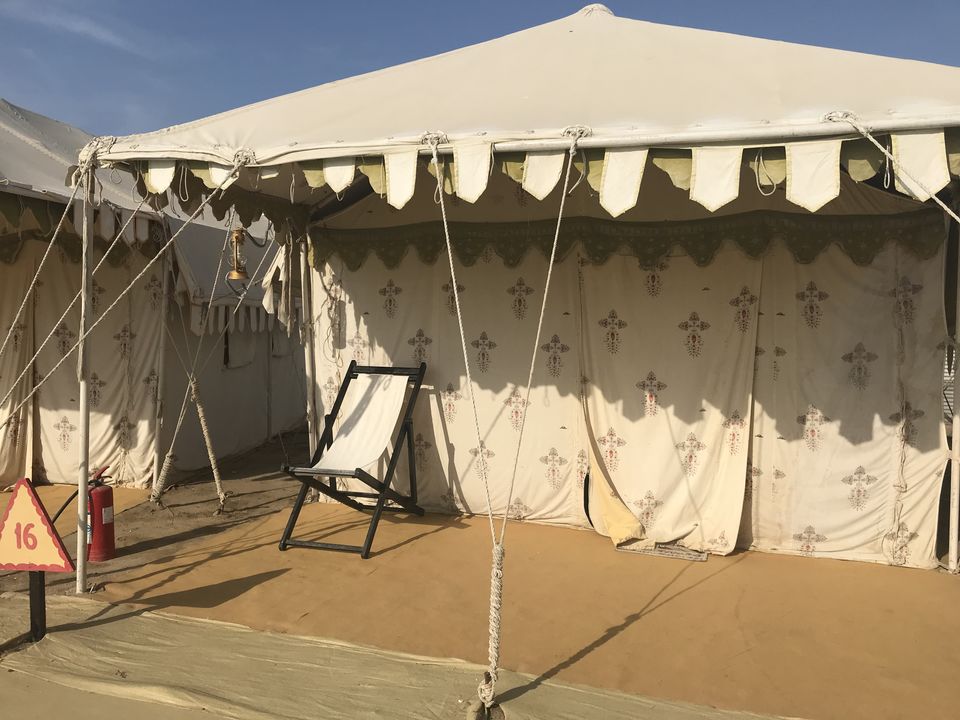 After a little rest in the afternoon, we were told to be ready at 5 PM so that we could visit the Sunset point. Since all the itinerary is pre planned, its recommended to stick to their set schedule.
At the sunset point, we were taken in a bus and dropped at a point after which you can either walk or take a camel ride. We took a camel ride to the actual sunset point and after spending some time looking around we probably saw one of the best sunsets in our life. The beautiful orange sky with fading lights , reminding one that well the days ending so get ready to rest and relax. We were on our way back to the tent city, after spending 2-3 hours there. Back at the tent city, we had dinner and walked back to our tents for a good night's sleep.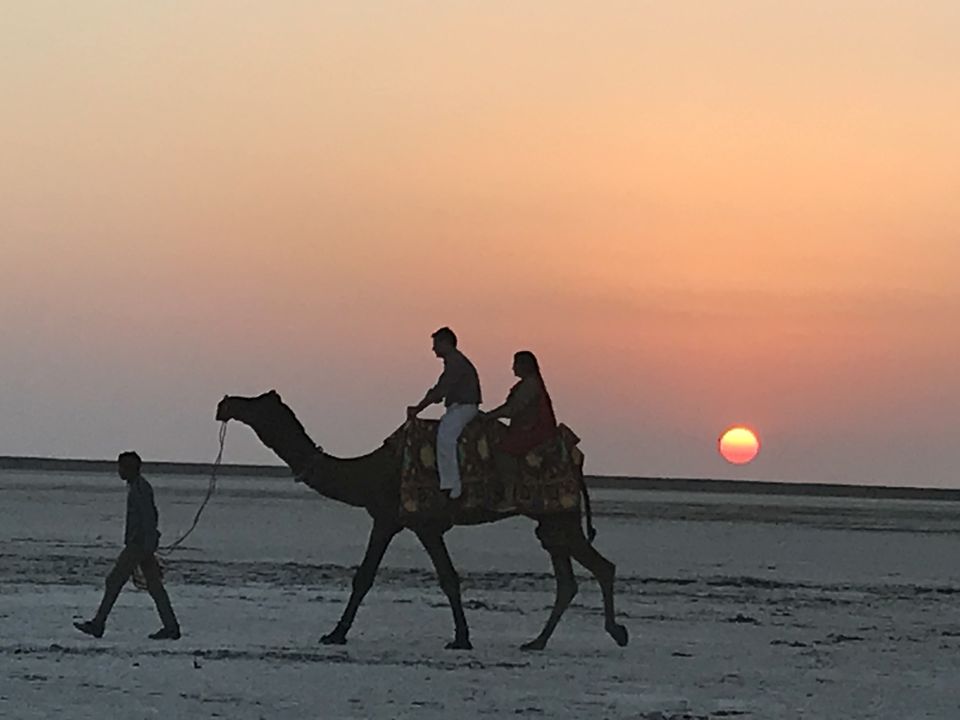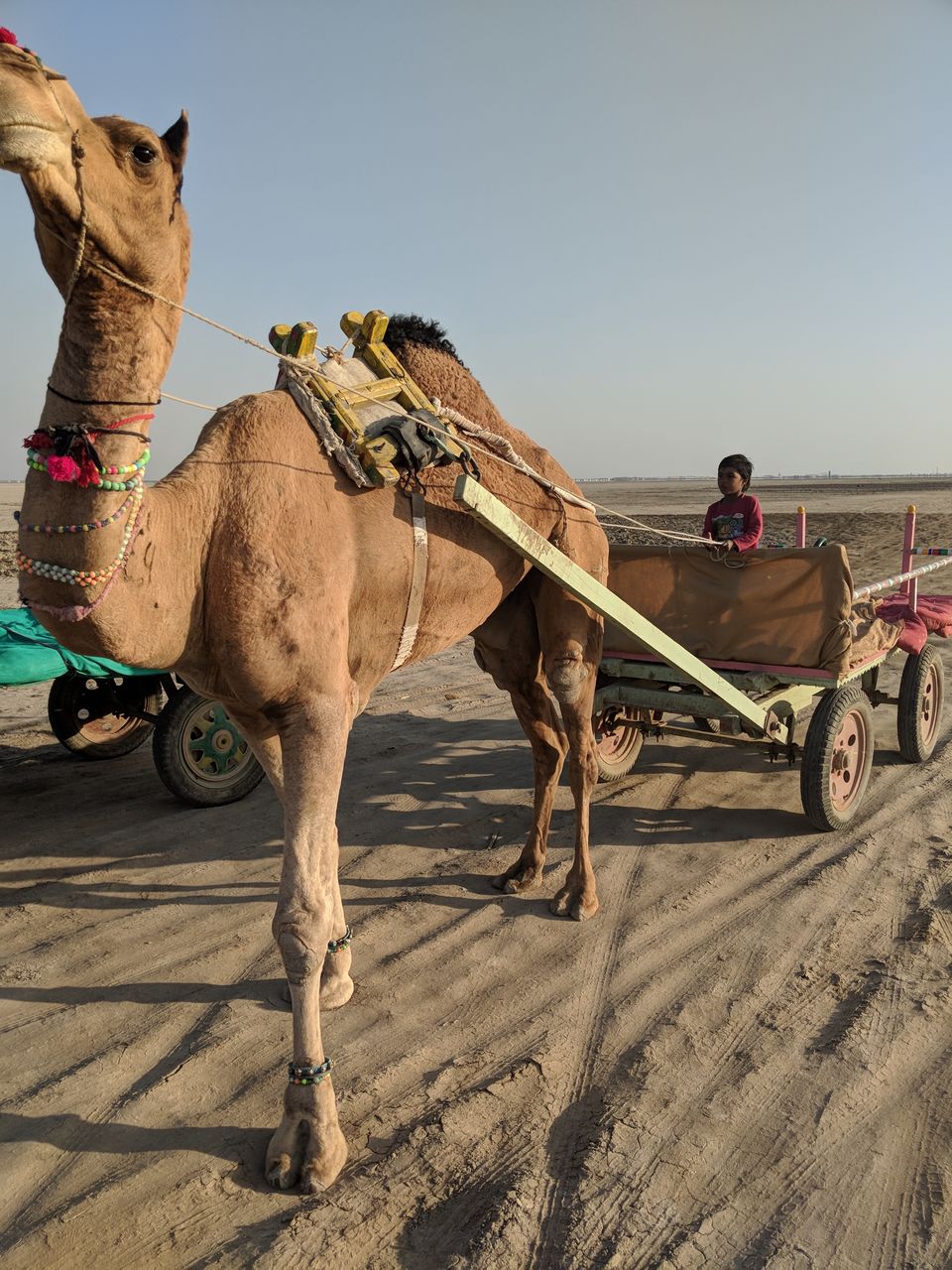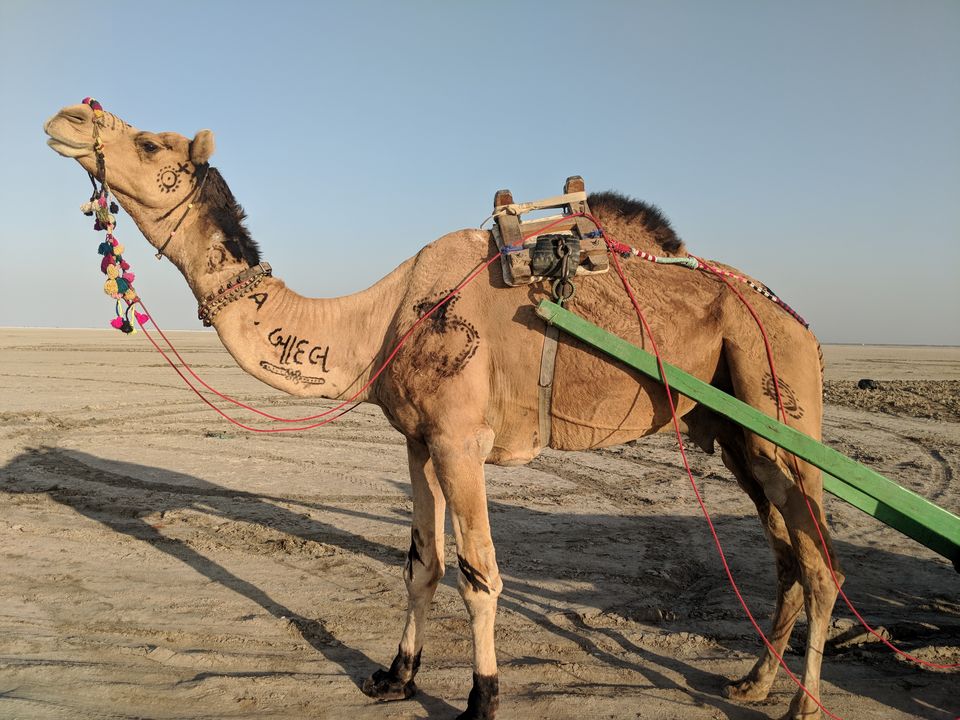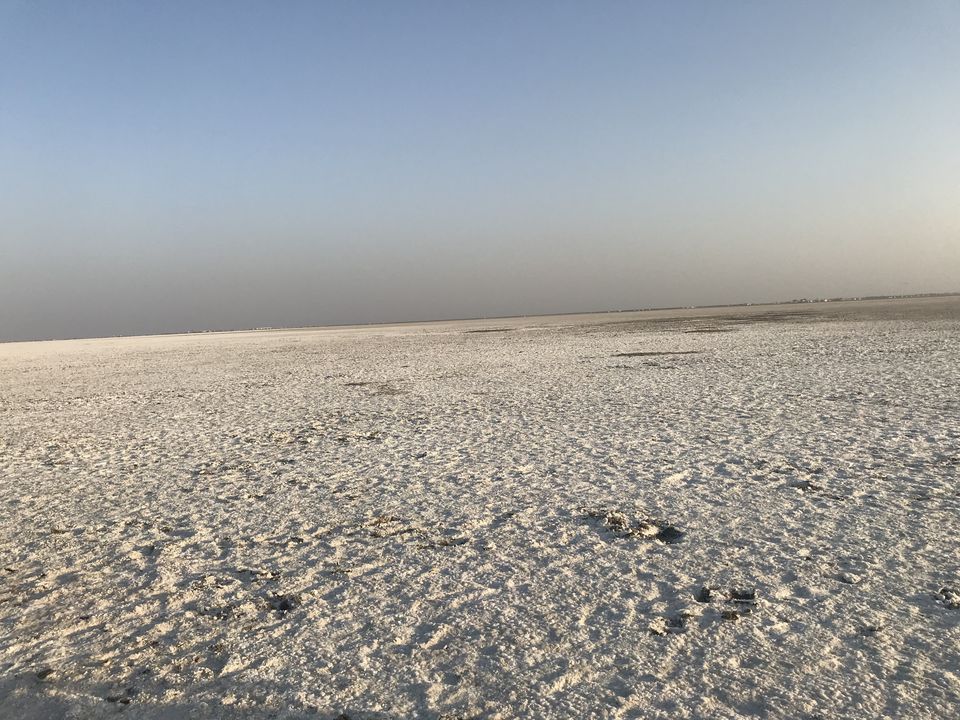 Day 3:
Before I start writing about Day 3, my personal suggestion is you can just skip this day. It was just too much travel to see only 2-3 places. If you do decided to take this trip the trip starts at 8:30 AM after breakfast. You board a bus and it takes you to Shyamji Krishna Memorial. Its a beautiful building which houses his memories and has a museum. History buffs like me, would like walking around the place. We then go to the Vijay vilas palace. Having seen Mysore palace, this looks like a really small palace. Only main thing you get to know that is the song "Chand Chupa Badal main" from the movie Hum Dil De chuke sanam was shot here. Otherwise it is mostly ordinary and not really well maintained.
After this they take you to the Mandvi Beach. Lunch is provided here and after this we were allowed to rest at the beach. It is not really a great beach and people just end up fighting for the beach chairs etc. My advice would be to eat quickly and find some chairs and dont leave them until its team to leave. Our group decided to leave early from here and we reached the tent city back around 9 in the night, completely exhausted. We had dinner and slept like logs through the night.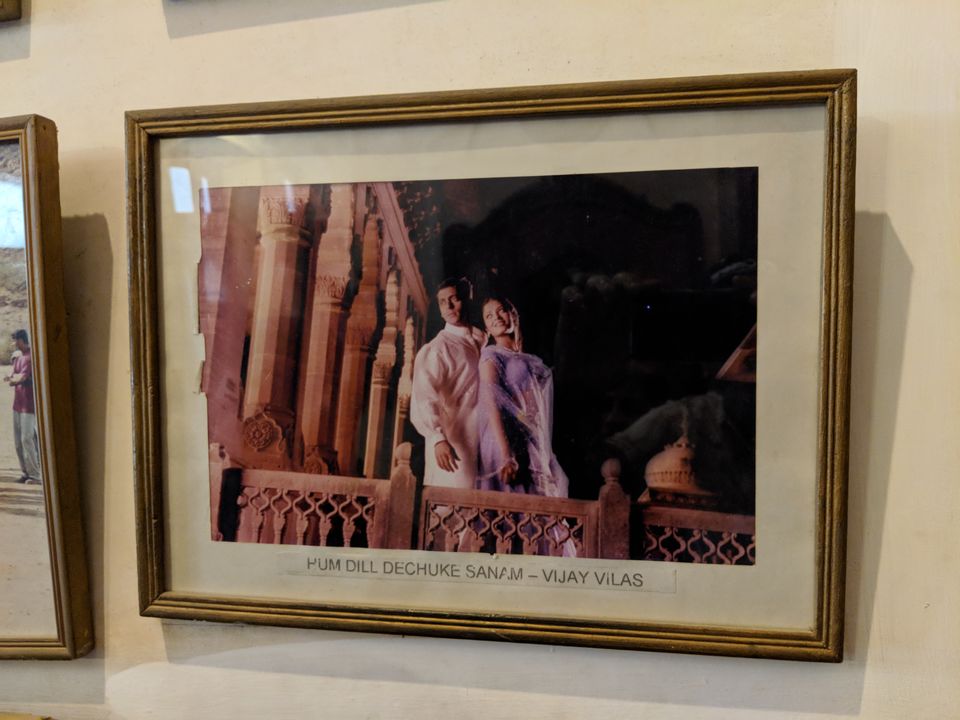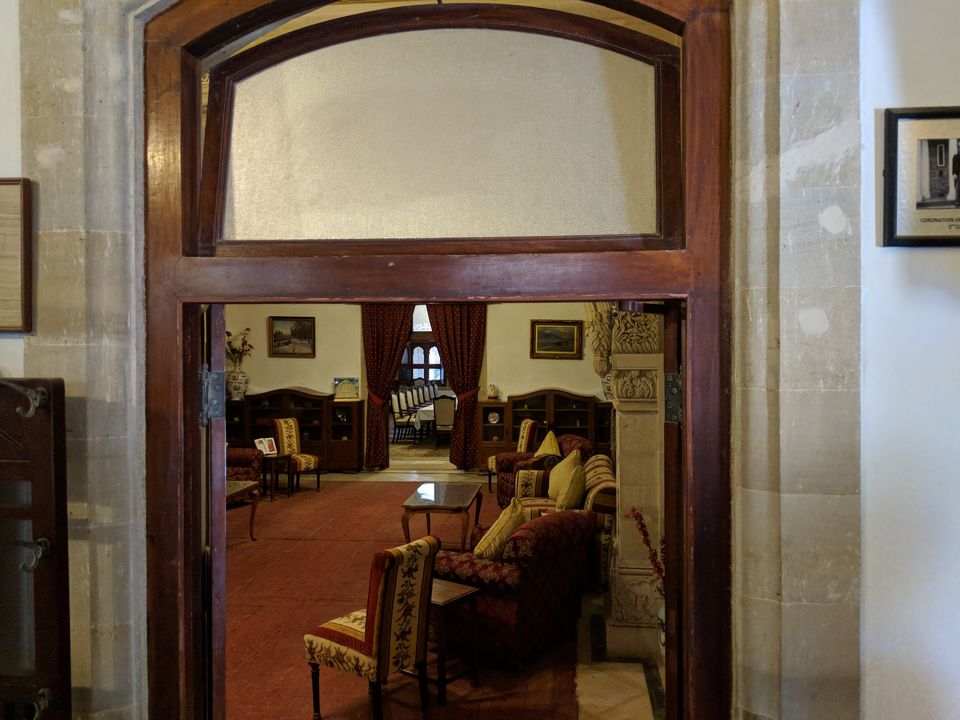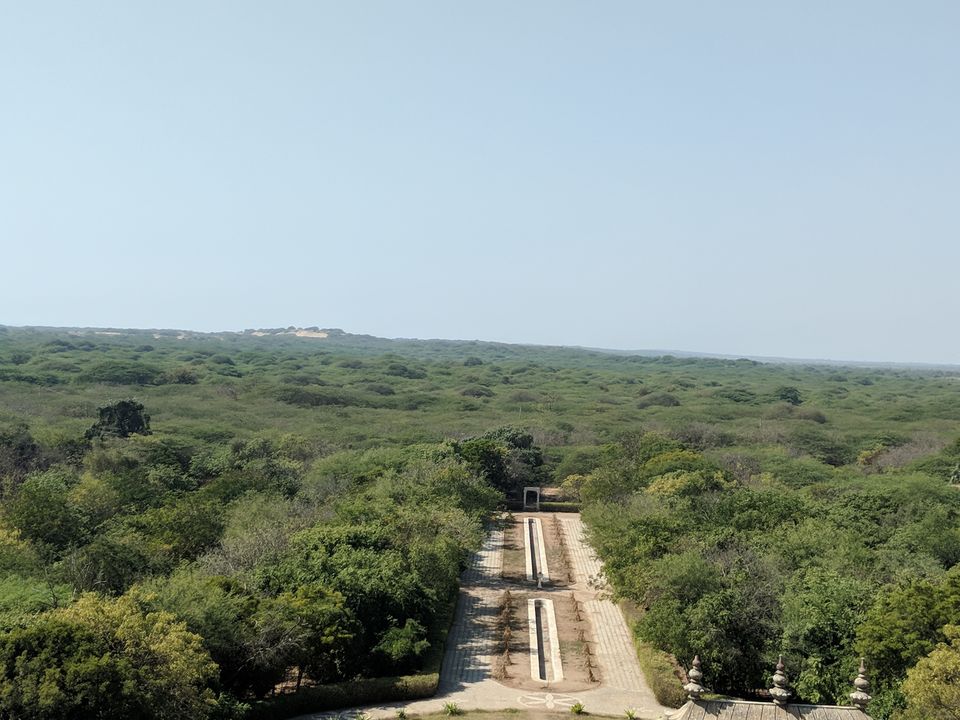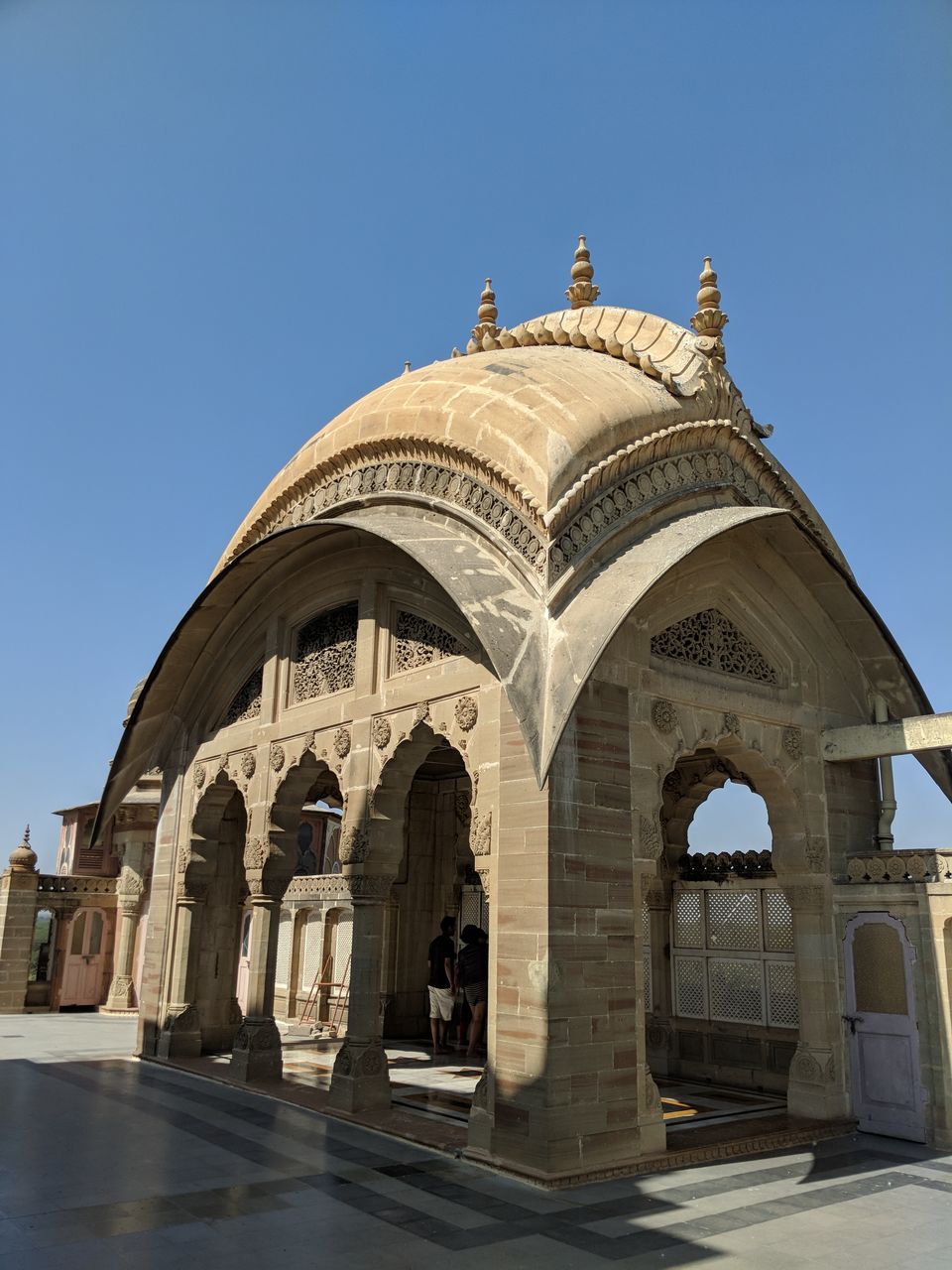 Day 4:
We started early morning at 6:30 towards the sunrise point. Here unlike the sunset point, you don't need to walk to a certain point and are just dropped at the exact point. By the time the sun rises, you will see a lot of people at this point. There is a ladder like structure that is erected which is overloaded by people who think they can get a better view of the sun rise. Although in my opinion anywhere at the sun rise point is a good view for the sun rise.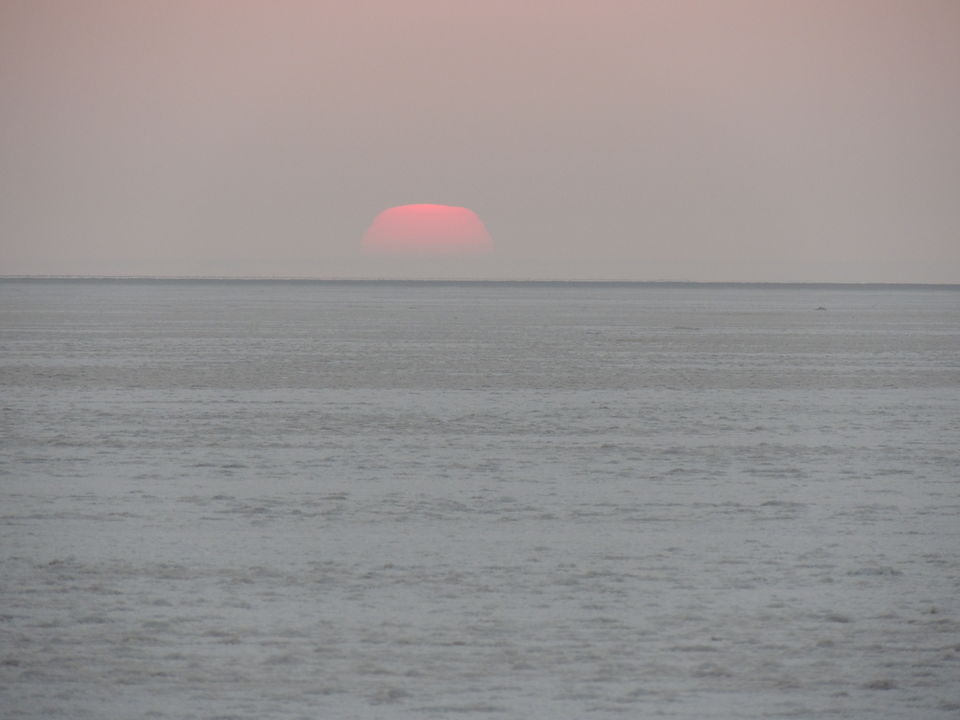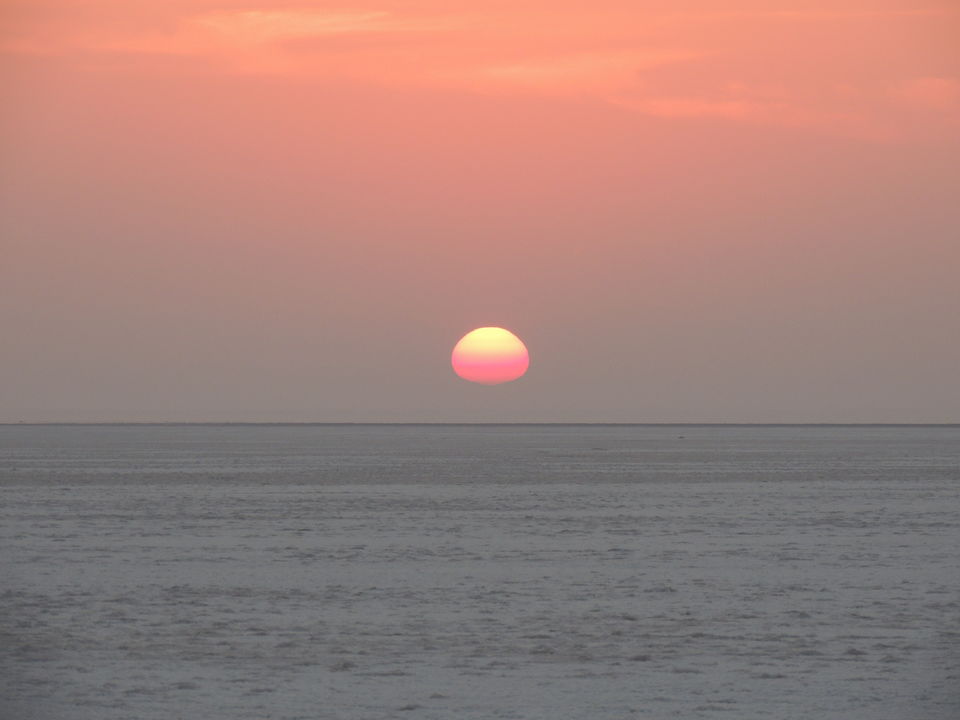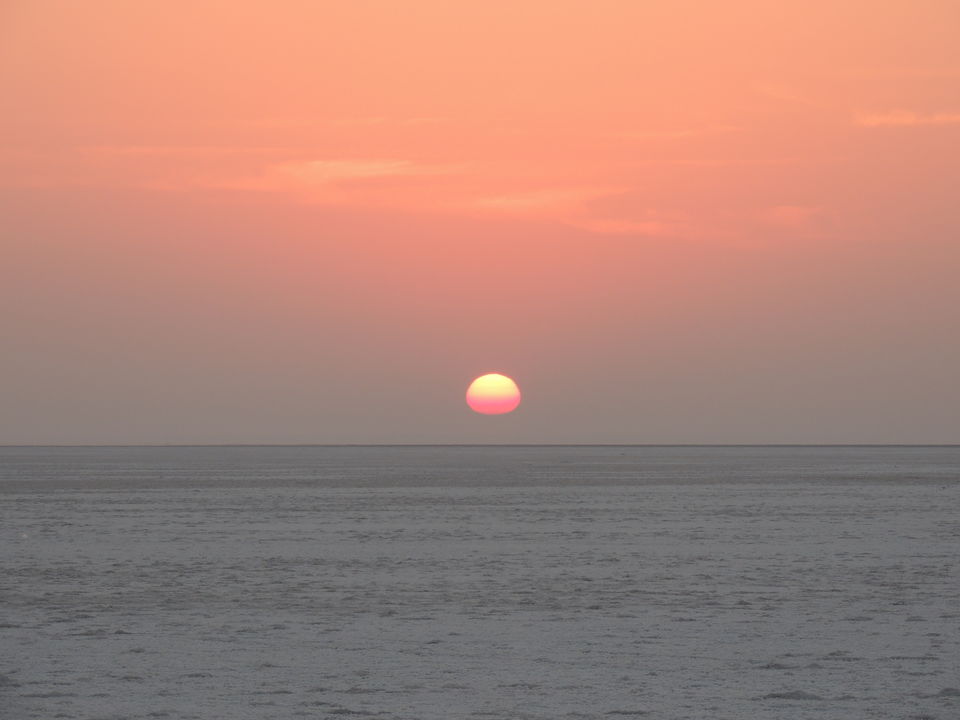 After the sun rises, we came back to the tent city and had breakfast. The next part of the tour does not start until 2:30 so we had some time at leisure. We walked around the rann utsav area and did some shopping. You can also walk a little more and get out of the main tent city area and it is surrounded by loads of shops who sell everything from handicrafts to food to any small item you can think of.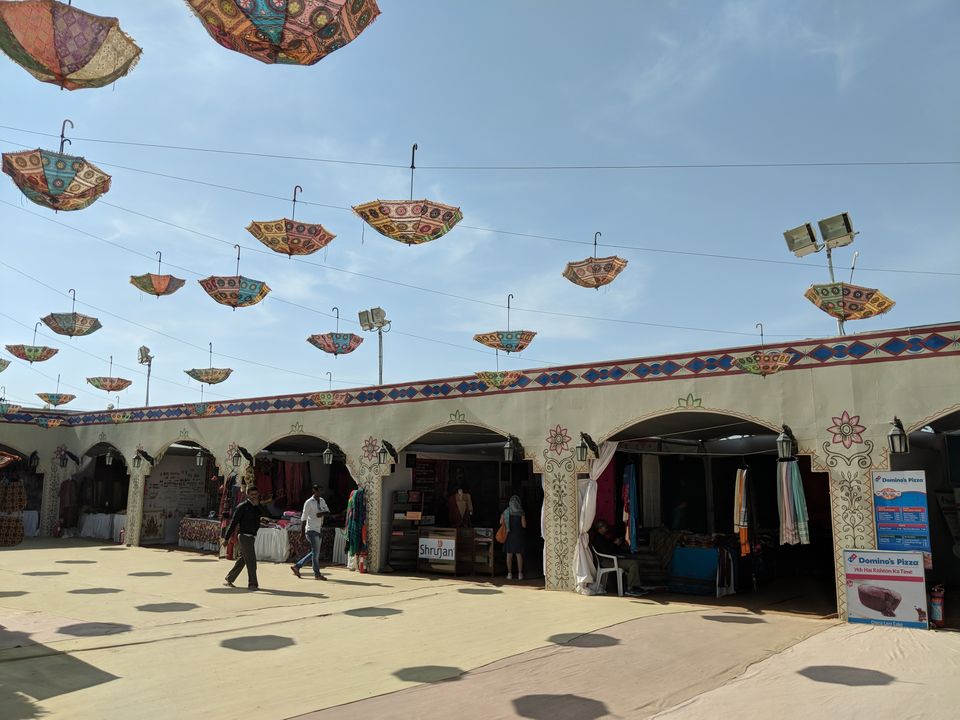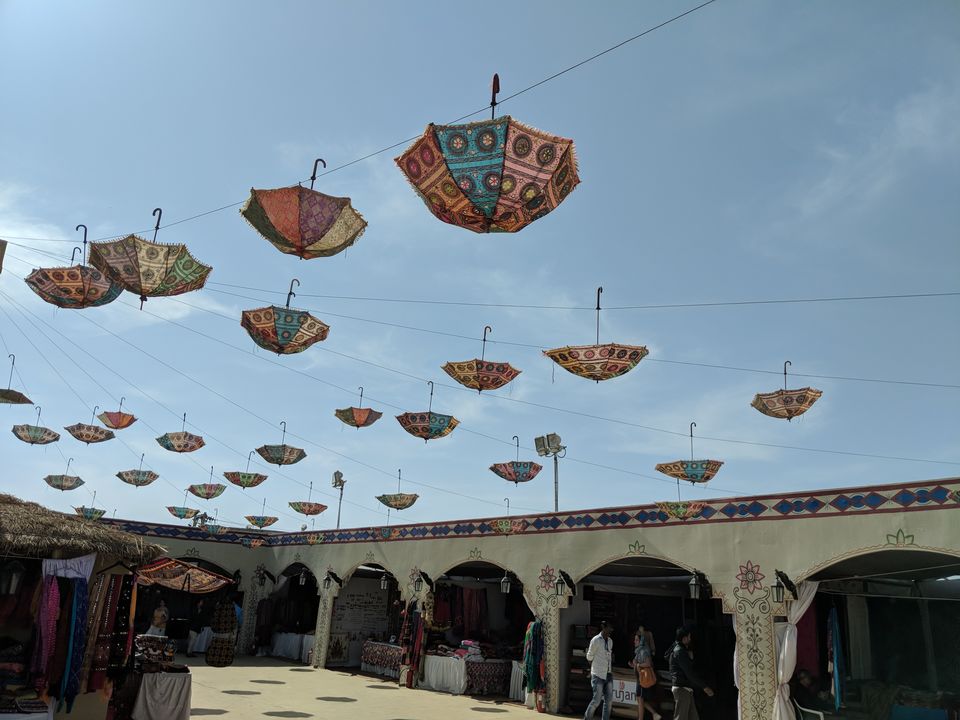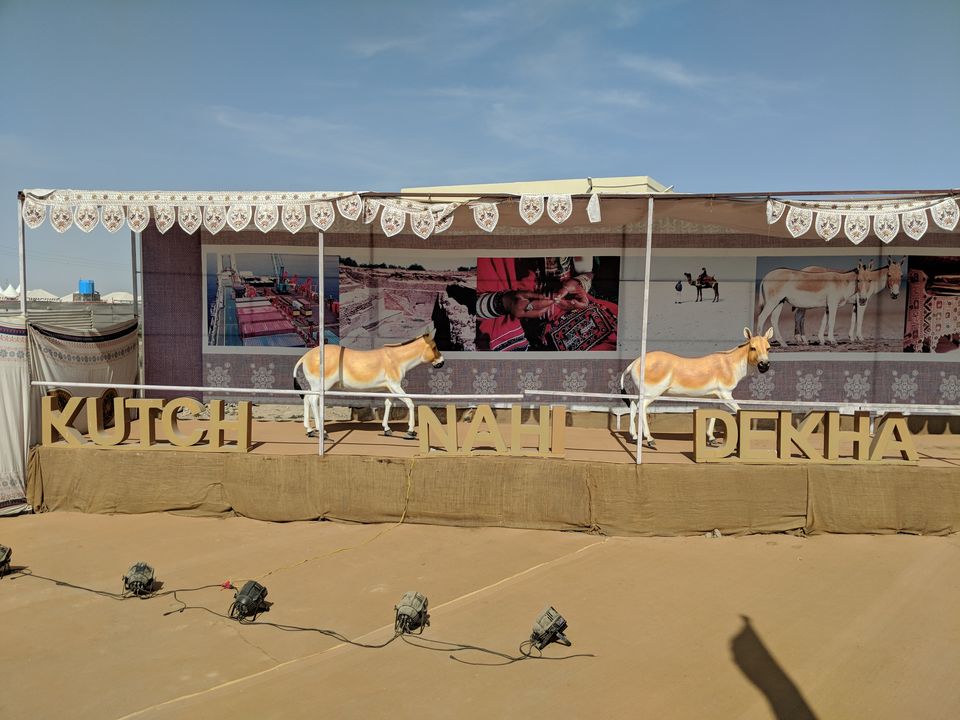 At 2:30 we board the bus again towards Kala Dungar. Enroute Kala dungar, they stop at a handicraft village. Its a small village and will be interesting only to people who have never seen a village in their life. For us, unfortunately it wasn't any fun.
We reached Kala dungar around 5 PM. You have to take a camel or a jeep where takes you to the base of Kala dungar from the drop off point.
Tea/Coffee was provided here. There is a legendary Dattatreya temple at the base of the hill. As per the legend, when Lord Dattatreya walked on earth he rested on these black hills. He encountered a bunch of hungry jackals to whom he offered his body as food. As these jackals started feeding on him, his body kept regenerating. The locals say that to this day, jackals come after the evening aarti to feed on the prasad of rice ,dal and jaggery. They also keep telling you that if you see a jackal its good luck. We were lucky enough to see a herd of them i guess. We then started to climb up the stairs to the top of Kala dungar. From the view point here you see the "India Bridge" . This is the bridge when crossed takes us to the last army outpost of India before Pakistan. You see both the Salt desert and the backwaters from this point. The sunset is really magical and is one of the best i have seen in my life. After the sunset we were transferred back to the Tent city. On the way back the driver turns off the ignition to show the gravity effect, where the bus just goes downhill on its own because of the steep descent.
After dinner we walk around rann utsav and enjoyed some in house activities, like traditional dancing. Unfortunately we were leaving the next day which was the full moon day. On the full moon day they have night trip to the white rann as well to see the white desert lit up in the moonlight.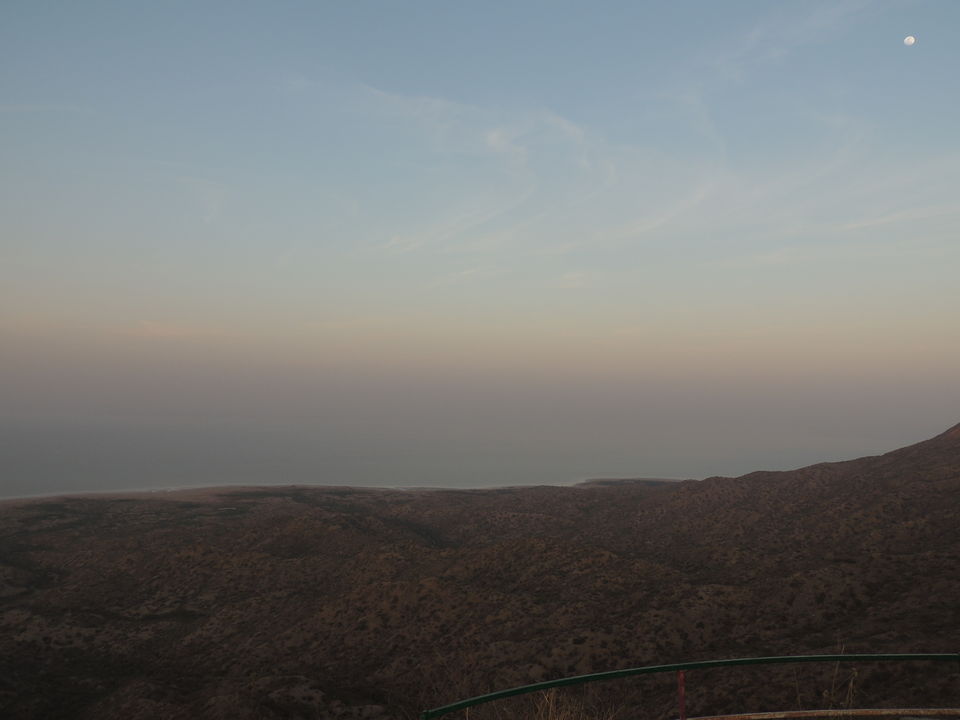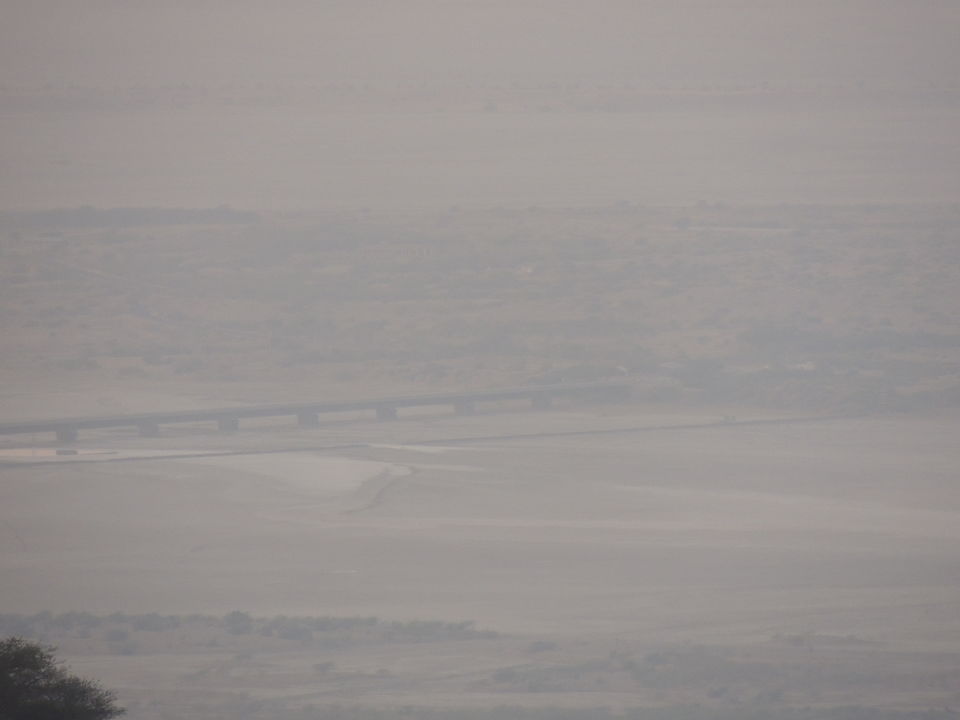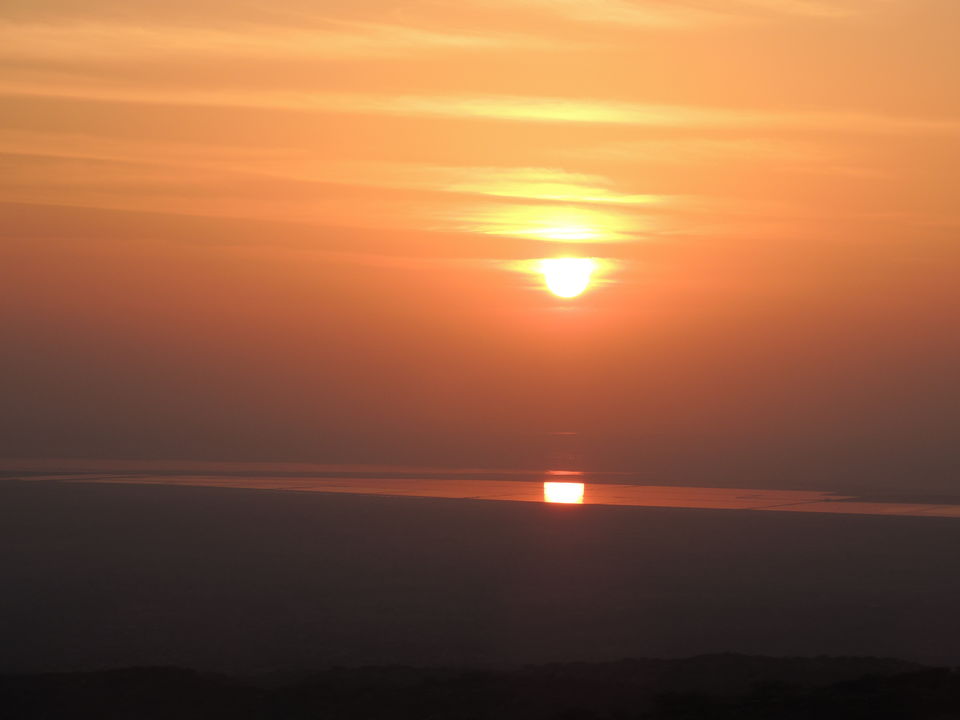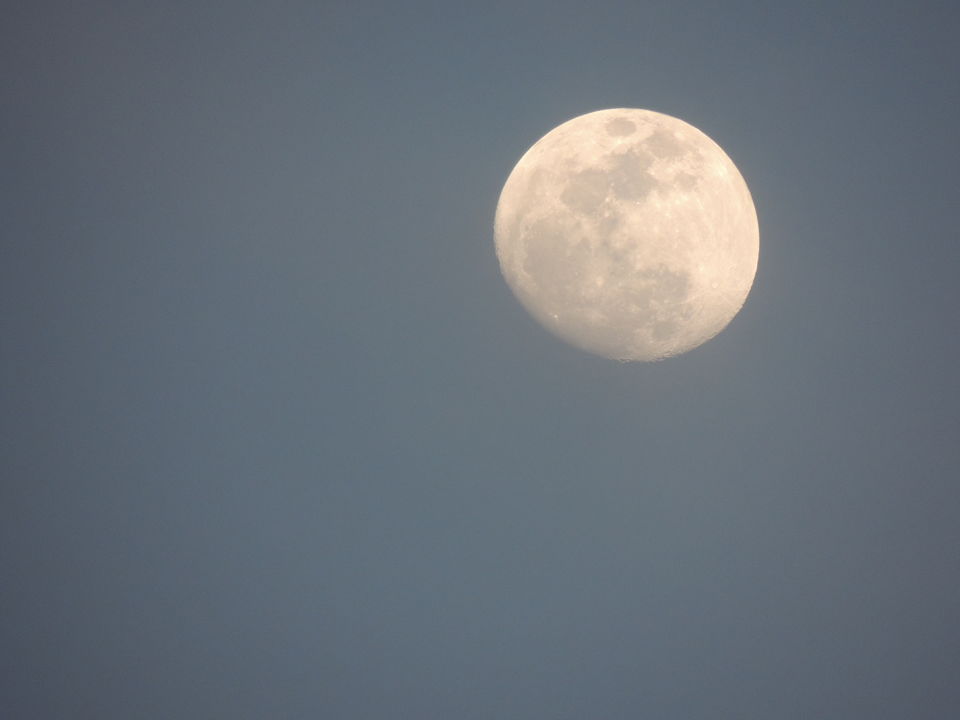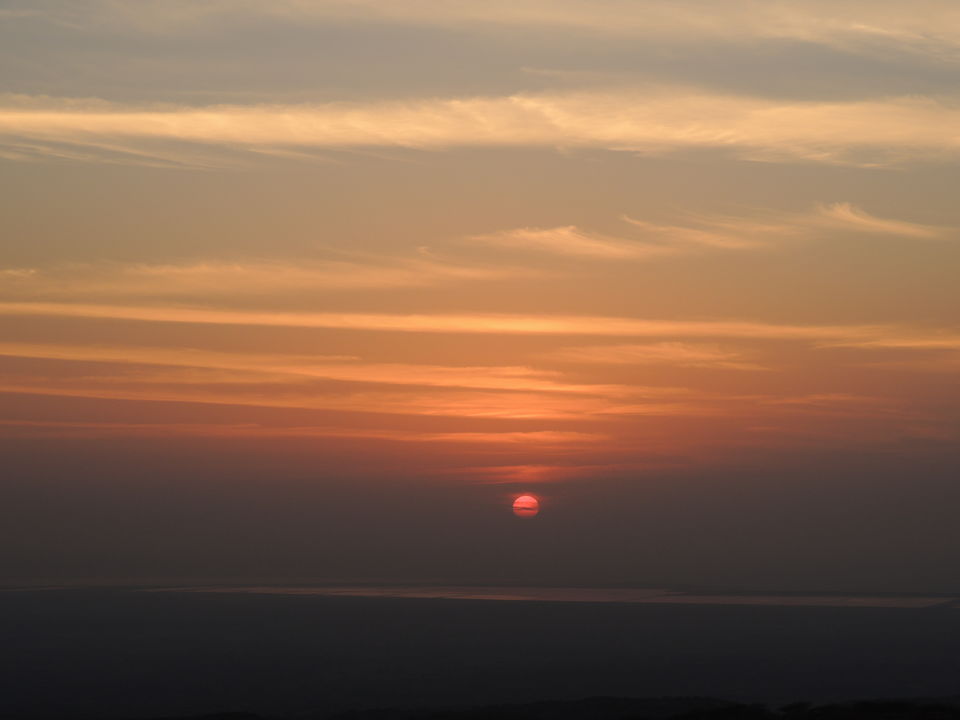 We checked out in the morning after breakfast and were transferred back to Bhuj in a bus. Since we didn't have a lot of time before our train at 2 PM, we got down near the Swaminarayan Temple. The temple is beautifully constructed and we were glad we got to visit it. After spending some time at the temple, we took an auto to the Bhuj Railway station and waited for our train to take us back to Ahmedabad. Once in Ahmedabad, we checked into the same hotel at around 11PM. We were worried that we might not find a lot of food to eat when we reached Manek Chowk at 11:20. Oh we were surprised and how . Every single eatery was still open and filled with people. We had some really tasty food and had some dreamless sleep once we reached our room.
Day 6:
We took our flight back to Bangalore in the afternoon and reached home with a basket full of memories and a dream to visit the White rann again during the full moon someday.
Few important points to help plan the trip.
1. Ahmedabad has some amazing vegetarian food
2. At Rann utsav, you are always given a small bag before the trip which has a small packet of snacks, couple of toffees, small water bottle and a juice box.
3. Morning tea is given in the tents at 6:30 AM. High tea is served in the restaurant area.
4. All the meals included are vegetarian buffet meals and are served in the hotel area.
5. There are a few adventure activities that you can do. Reception can give you all the information.
6. Phone reception is decent but not continuous.
7. You can take the golf carts to travel within the tent city.