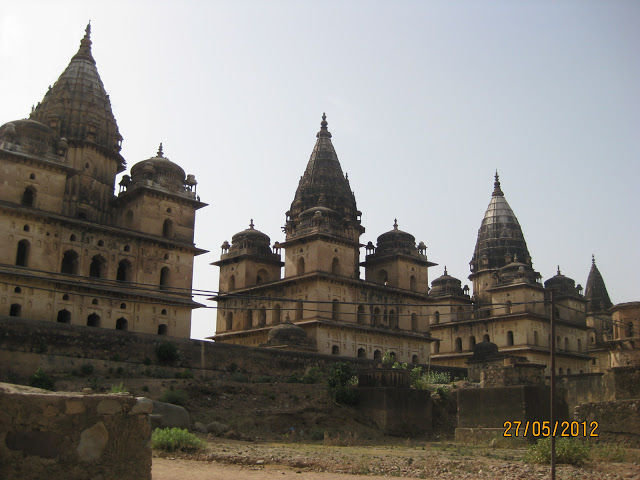 I was quite skeptical about penning down my thoughts about this beautiful gem of central India because of already existing so many literature and videos about this place. But suddenly memories of my first trip to this place when I was in fifth standard swayed me to share my experiences of this place. Well till now I have visited this place so many times and I will take you through this place based on my last trip.
Orchha is a small town situated Madhya Pradesh and it was established by Rudra Pratap Singh around 1501. Historical Architecture , Betwa River and Temples made this place popular among locals and domestic and international tourists.
As Orchha is situated approximately at 3 hours distance from Gwalior, we all( I think total 12 people) hopped into two separate vehicles and started our journey. In between we stopped at a very famous temple known as Pitambara Peeth,situated in a small town known as Datiya. It said that the statute changes it's appearance three times in a day.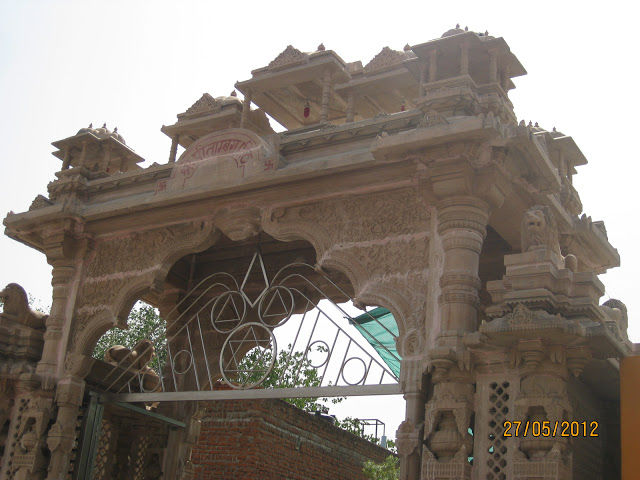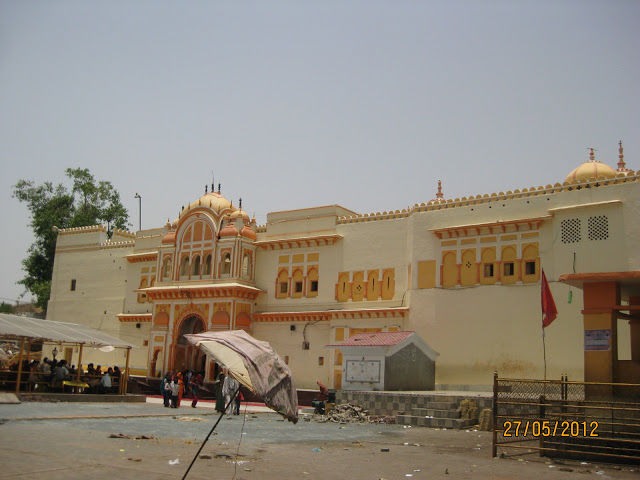 After taking Goddess blessing we moved forward for Orchha, bumpy ride and hot summer weather of May really exhausted us and we finished almost all the water bottles with us. Well for love of travelling these are some small scarifies. :P . Finally we reached our destination and started exploring Orchha and our first stop was "Ram Raja Temple". Its a temple of Lord Ram with very charming story like any other sacred places in India. So if interested read more details on https://en.wikipedia.org/wiki/Ram_Raja_Temple. Its a huge campus with a typical atmosphere of any pilgrimage of India. You can try famous "Pedha" made of koya ( a small ball made of milk and sugar).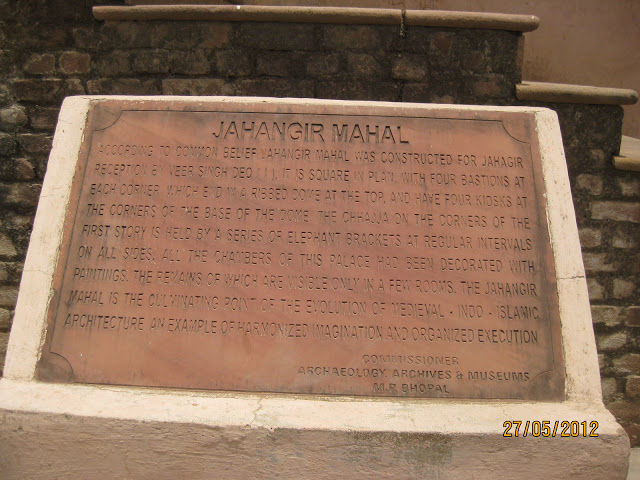 Our Next stop was one of the most famous tourist attraction of Orchha , "Jahangir Mahal" and "Raja Mahal".
Grandeur, Excellent Architecture and Impeccable Artistic work will surely leave you amazed.
The automatic cooling system to keep the Mahal cool, water storage units and beautifully designed rooms for kings and queens will surely make you think about the skills of architectures of that era.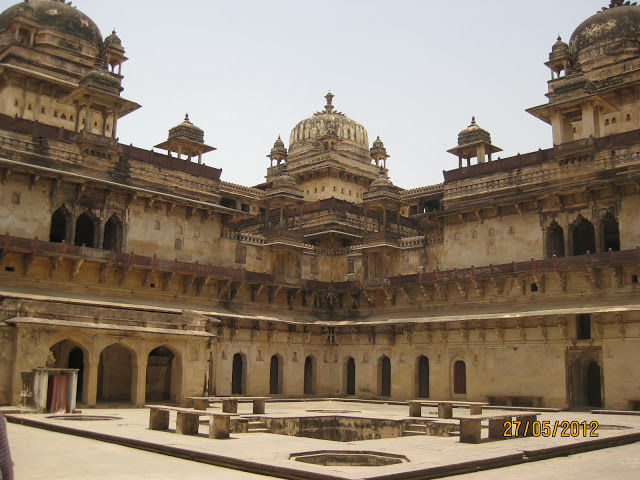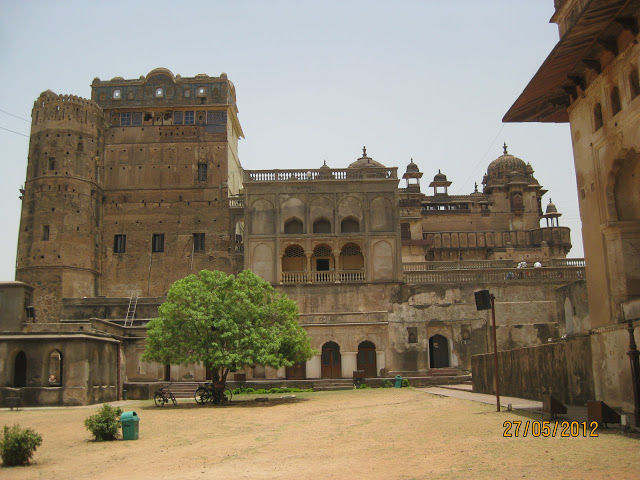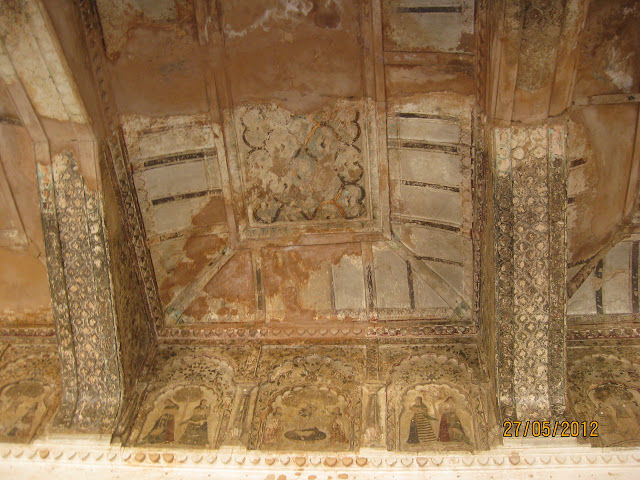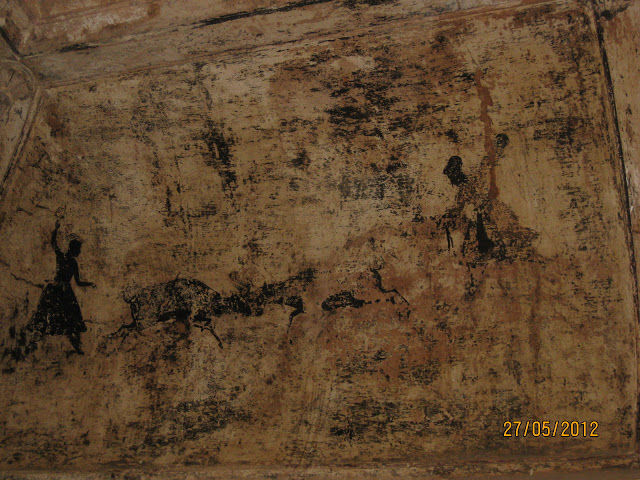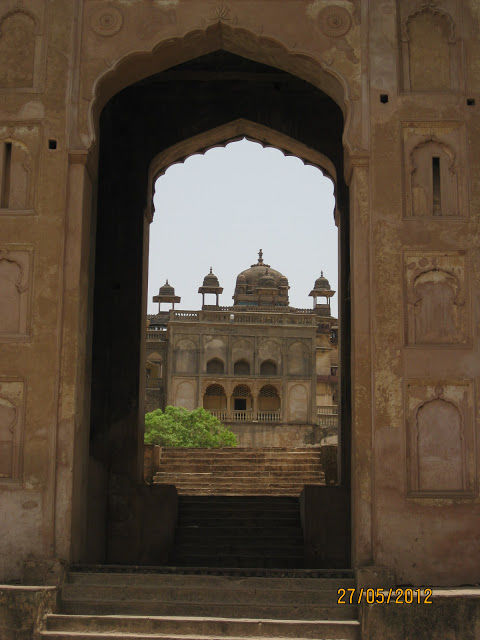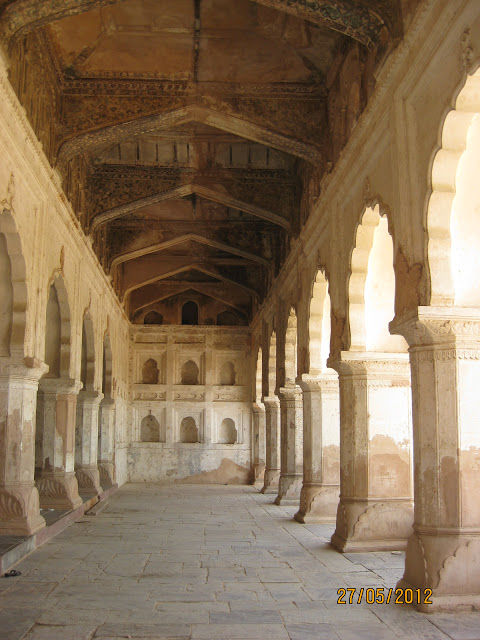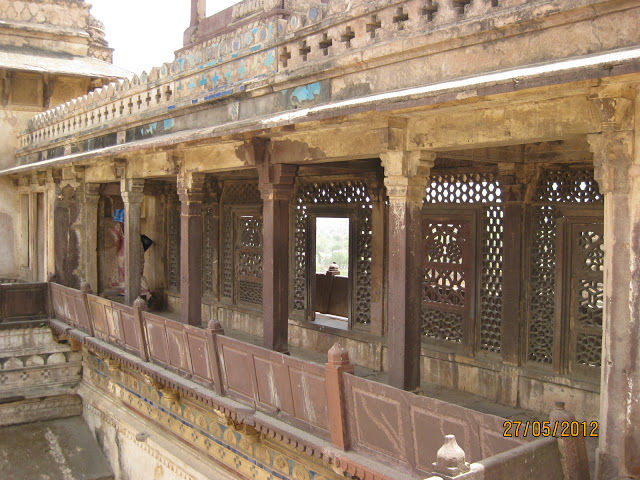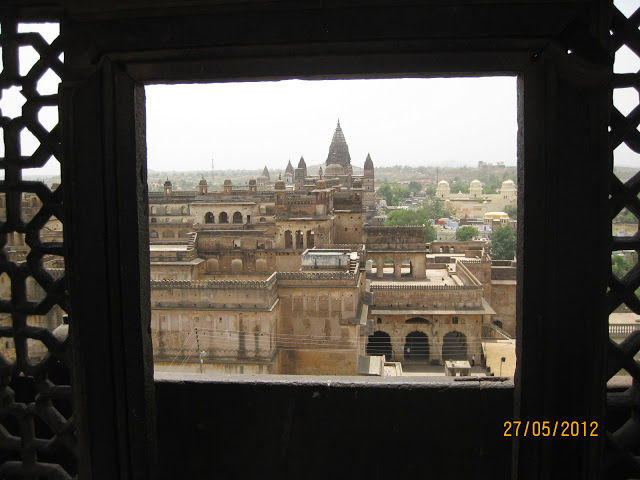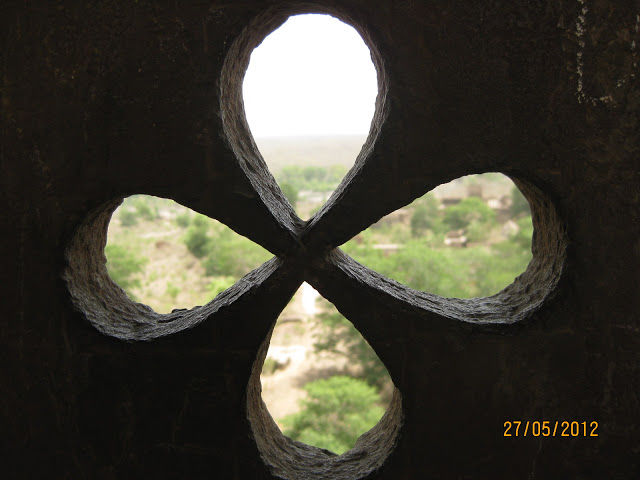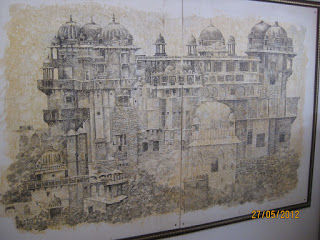 After that we headed for our lunch in a government restaurant known as "Betwa Retreat" . After delicious meal next were "Chatris". There are total 14 Chatris made in the memories of local kings and rulers. They are situated on the bank of Betwa river. A beautiful and clean river mesmerized us and we spent almost 2 hours on the bank of the river and in the summer, cool water was really refreshing and relaxing.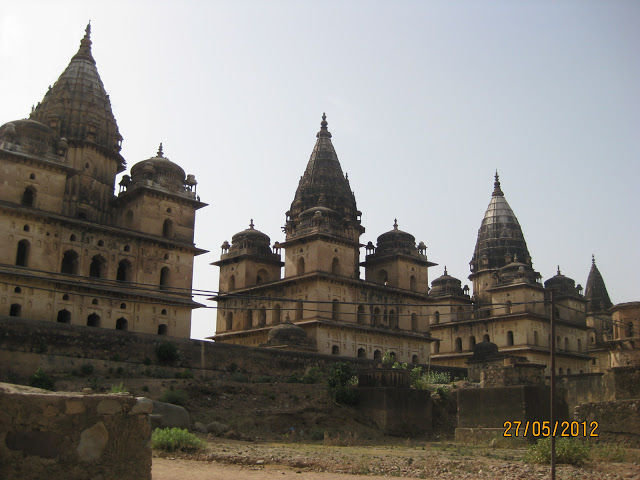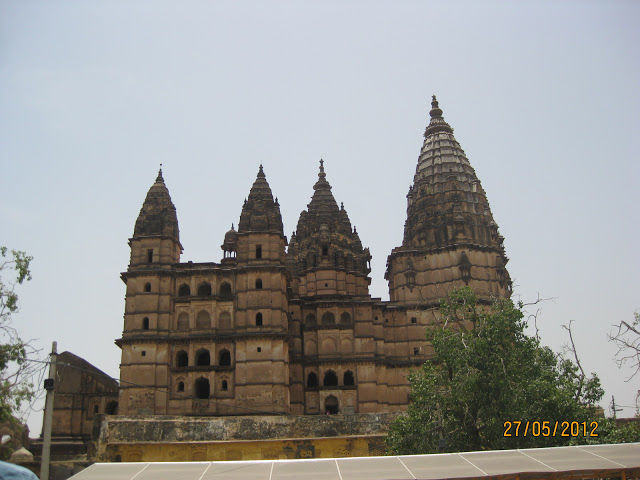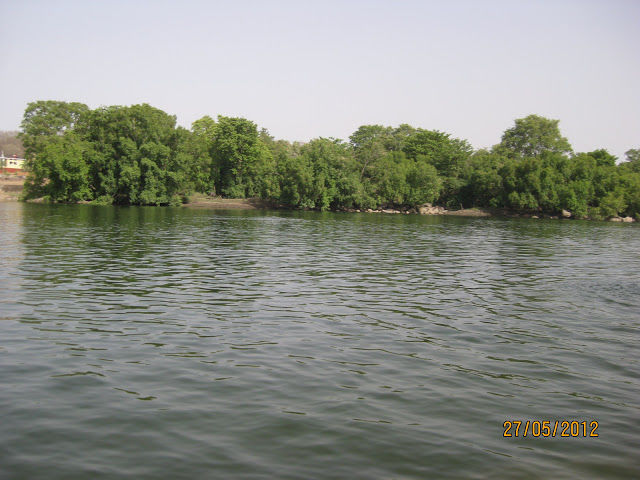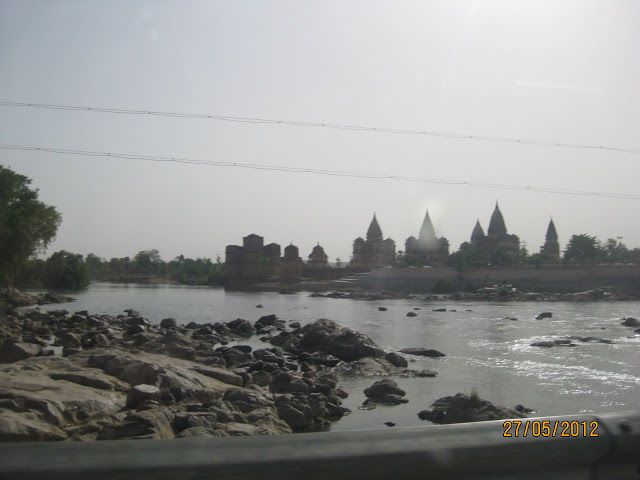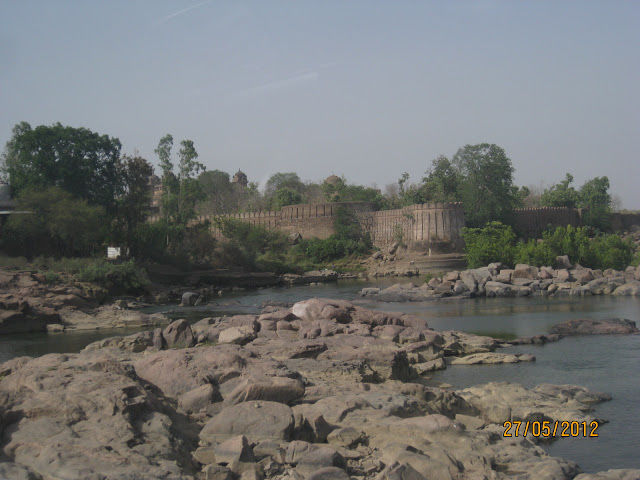 And it was almost 4:00 pm and we were ready to go back with one more memorable experience with this historical place. Though a lot of literature and information is available I hope my experience will surely help trip to this wonderful place. So keep smiling , keep exploring and keep travelling.
How to Reach- Easily accessible by road from near by cities such as Jhansi and Gwalior
When to Travel- November to February
What to Carry- Cap , Sunglasses, Sunscreen and water if you are travelling in Summer.
For more details you can also visit M P Tourism Website- http://www.mptourism.com/tourist-places/orchha-tourism.html