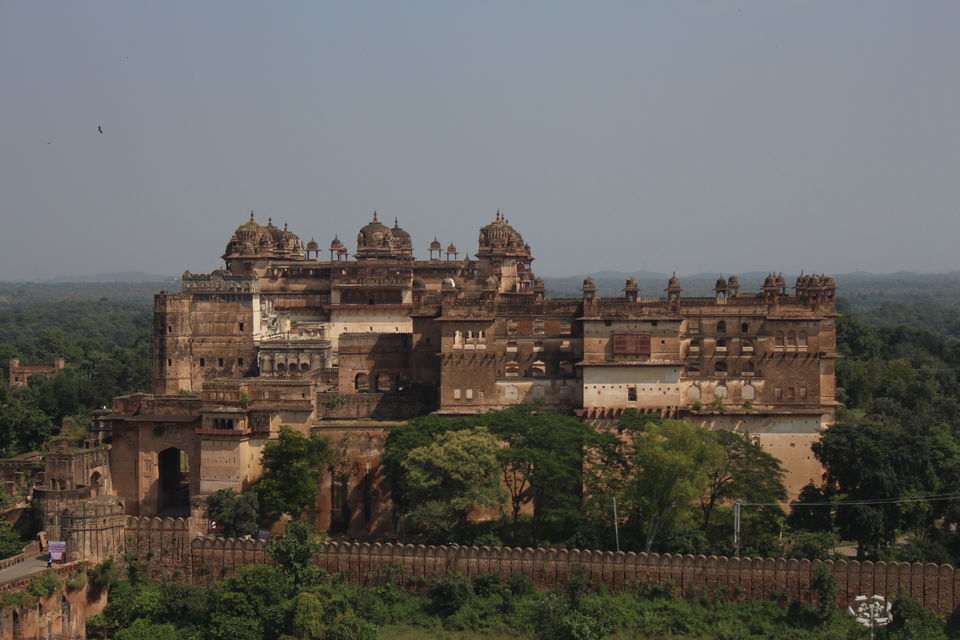 Orchha is a town located in Madhya Pradesh state of India, it is located on the banks of River Betwa. It is easily accessible as there is Railway Station in Orchha but it is advisable not to take trains because there are less availability of trains to Orchha, it is advisable to take train to Jhansi and then there are several ways to reach Orchha from Jhansi. Orchha is blessed with its greenery and forest area, there is Fort in Orchha which is blessed with the influence of Mughal-Rajput architecture.
We took train from Gwalior to Jhansi in night and we reached Jhansi around 03:00 AM. Then we took local auto from Jhansi to Orchha which take normally Rs 20 to Rs 30. We reached Orccha around 05:00 in the morning because we have to see the sunrise from the banks of River Betwa. The sunrise was one of the most beautiful sunrise you can see as the sun emerges from sky and its rays fall on the river and the type of atmosphere it makes will make you pleased. After that we will move to the chattris which is a symbol of proud and honour for Rajputana Rulers. After seeing the chattris, we will move to Ram Raja Temple which will take around half an hour to do darshan, and in this temple Lord ram is not worshipped as God here he is worshipped as Raja (king). After that we went to the most beautiful sculpture that is Chaturbhuj Temple, it is temple dedicated to Lord Vishnu beacuse chaturbhuj means four arms. It is carved very efficiently and to get to the top of Chaturbhuj Temple the stairs are very high and it is very dangerous on the top because there is no railing. After this we will move to the main destination of Orchha and the last which is Orchha Fort, now Orchha Fort is divided into Jahangir Mahal and Raja Mahal and Seesha Mahal. Jahangir Mahal was built by Raja Vir Singh Deo who was a Bundela Rajput to welcome the Mughal emperor Jahangir. Jahangir Mahal is one of the most beautiful palace with its Mughal influence of architecture into the architecture of Rajputana style. Raja Mahal is the mahal where kings and queens resided of the Bundela Dynasty and it is just upposit of Chaturbhuj Temple, it is huge and vey large it has some of the best carvings and have the display of Rajputana architecture.
Seesha Mahal is the royal accommodation built for Raja Udait Singh. Now it is converted into a hotel and it has two suites influenced with Rajputana style which gives you the scenic view of town and make you feel like Raja.
In Orchha the accommodation service in very good you can find hotels of every range.
Orchha was one of the most beautiful town you will ever see and it is very cheap if you wanna do rafting in river betwa then it is recommended you go there in monsoon season and if you wanna travel wildlife Sanctury then it is advisable to stay two days in Orchha.