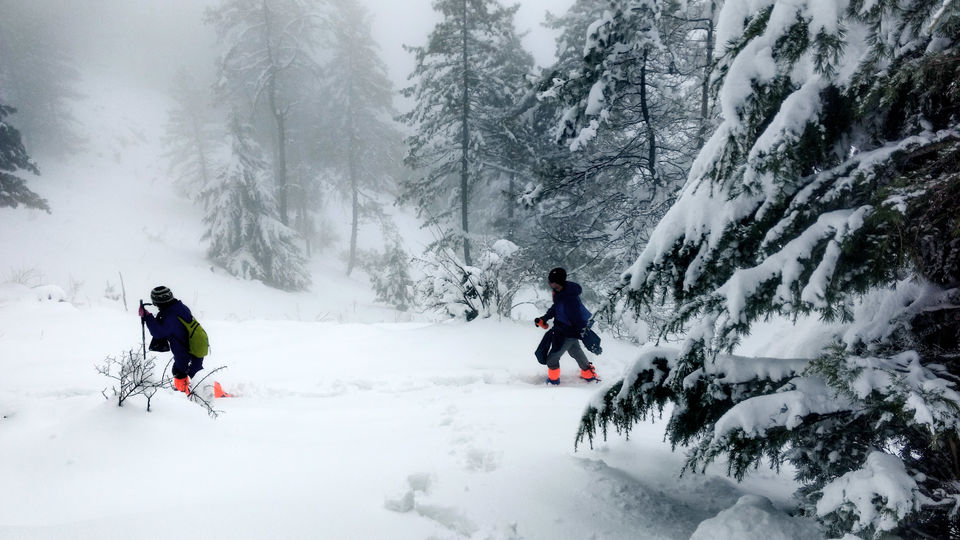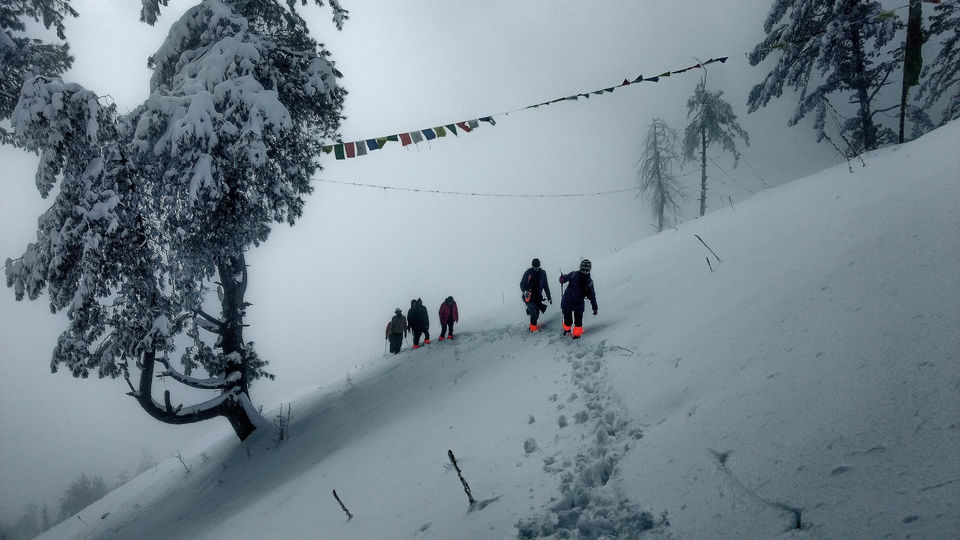 5 Reasons why Giri Kuppar is better than common winter treks like Kedarkantha
1. Easy approach: It's easy to travel to Khara Pathar from Shimla. It is a smooth and beautiful 2-3 hour drive from Shimla. A total of 11 hours from Delhi. Whereas Sankri, base camp for KK is about 22 hours from them. Also, there is no public transport plying directly to Sankri village.
2. Lesser altitude: 11000 feet is the tree line altitude in India Himalayas, which means there is no sudden altitude gain for people coming from sea level. This neglects the chances of altitude sickness during trek. Whereas all major winter treks in Indian Himalayas are above tree line which increases the risk of AMS for beginners. Also, the chances of heavy snow fall increases.
3. Gradual terrain: The trek starts from 9000 feet and goes up till 11000, which makes the trail gradual. Perfect short trek for beginners. Whereas for KK, the same altitude gain is possible in 4 days as the trail is steep and not gradual.
4. Lesser known trek: None of major trekking companies operates on Giri-Kuppar trail - which makes this area unexplored for most of trekking communities. Whereas you may upto 60 people heading to KK at any given point time in winters.
5. Holy beliefs and historical values: This place has a history and temples here would lure history/monument lovers. You also get a top view of Jubbal Palace from Kuppar which elaborates the rich history of the area.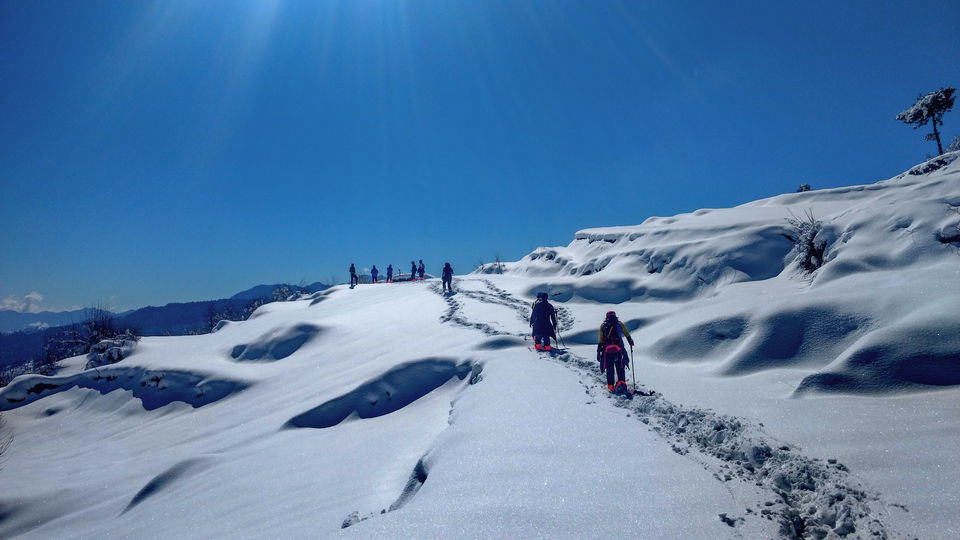 Introduction to the Area
The trek starts from Kharapathar, which is 70kms from main city Shimla. With the development of National Highway for Pabbar valley, it just takes 2-3 hours to reach Kharapathar from Shimla. The area comes under Giri reserve forest filled with dense forest of oak and pine. There is a jeep able road from Kharapathar to Giri-Ganga, but that remains closed in winters due to snowfall. Base camp Giri-Ganga is famous for its Ganga, Shiva and Kali temple. Trail further leads to Kuppar top (11000ft) fairly high enough for beginner level trekkers. Giri Ganga Valley is hidden and can't be identified if someone tries to look from Kharapathar. The valley is full of pine and golden Oaks forest. It's also a rock climber's paradise. The valley leads to the Kuppar top which is the highest Point in Giri Reserve forest. This area is a reserved forest of pine and golden oaks where one can view Bandar Poonch range, Pir Panjal range, Baspa range and the whole view of Pabbar Valley. This trek is also the best snow trek to hike in winters.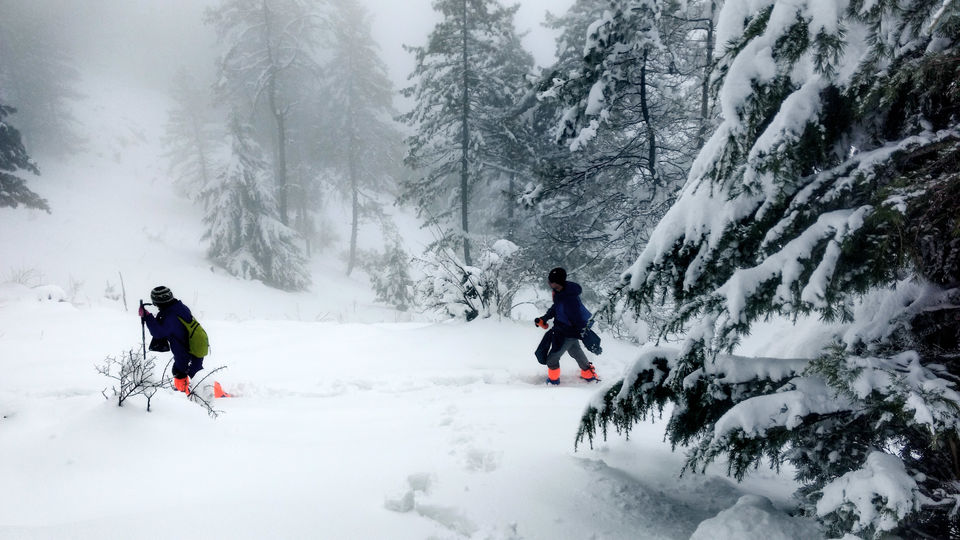 Beliefs and Values
This spot has a great history as Giri Ganga is a famous holy place in Jubbal. Once a saint visited Jubbal Palace and the king honoured him with his services. The saint spent time doing tapasya and was able to please goddess Ganga. She visited this place and blessed him. He then went to Haridwar and brought holy Ganga water in his Kamandal. He came back to Kuppar and started climbing up as he wanted Ganga to flow from there.
While climbing up he fell few meters before the place where he was doing his tapasya; he shouted Giri Ganga and that's how this place was named Giri Ganga. He performed few havans and a water point was established there from where Giri Ganga Originates. Later Ganga temple was constructed by the Jubbal king. It's been said that this place has same saintly values as Haridwar.