#TripotoTakeMeToSandakphu
MANALI-ROHTANGPASS-GRAMPHU-KOKHSAR-SISSU
This trip to Manali was literally my sixth Himalayan trip of the year and at that time half of the year had already passed and I had almost fallen in love with the mountains, but I didn't know after this trip, my love for mountains will aggravate to a Sky-high level, and I will start admiring rivers, stars, roads, snow and more precisely, I will make the whole universe "Mon amour".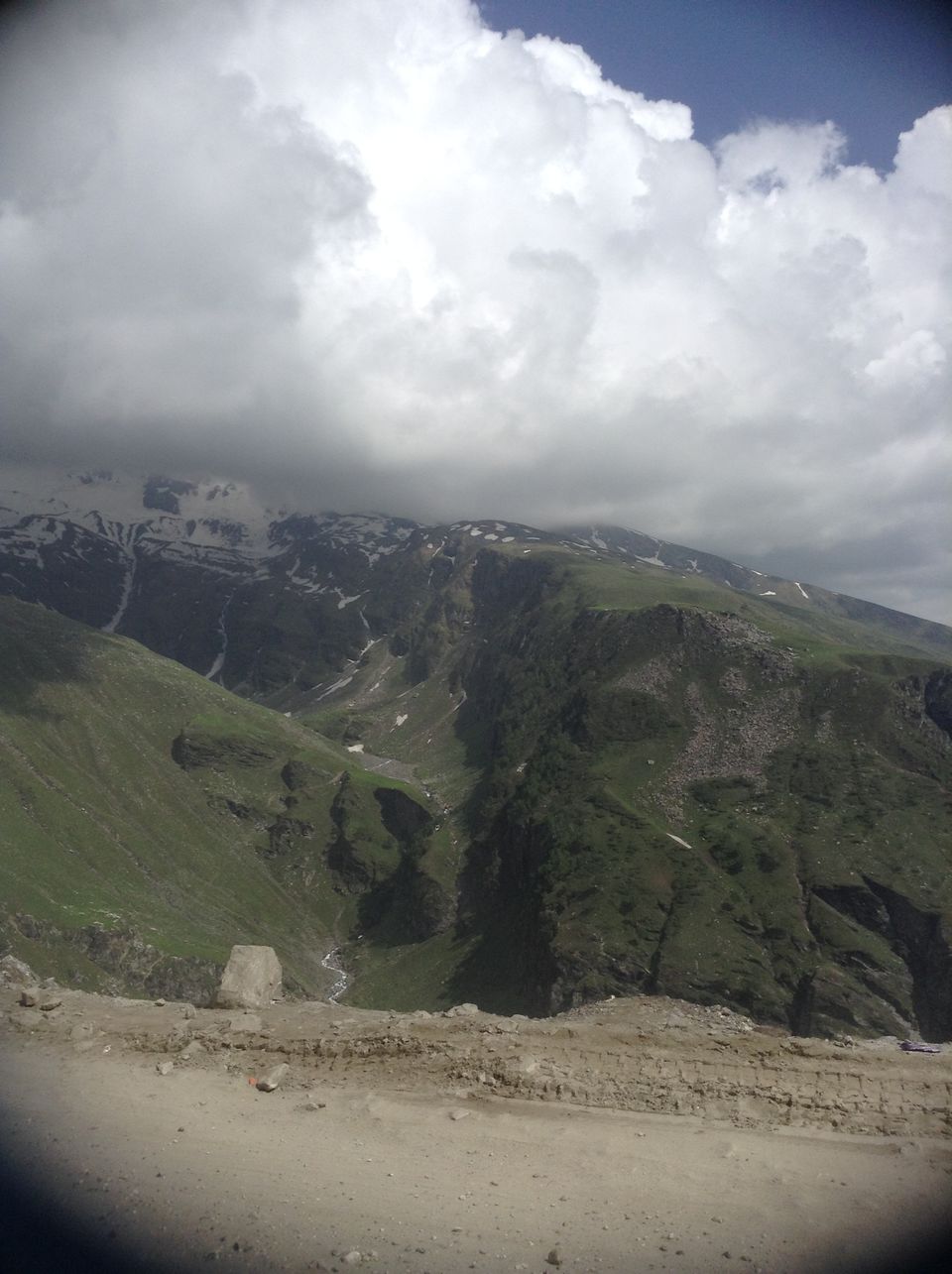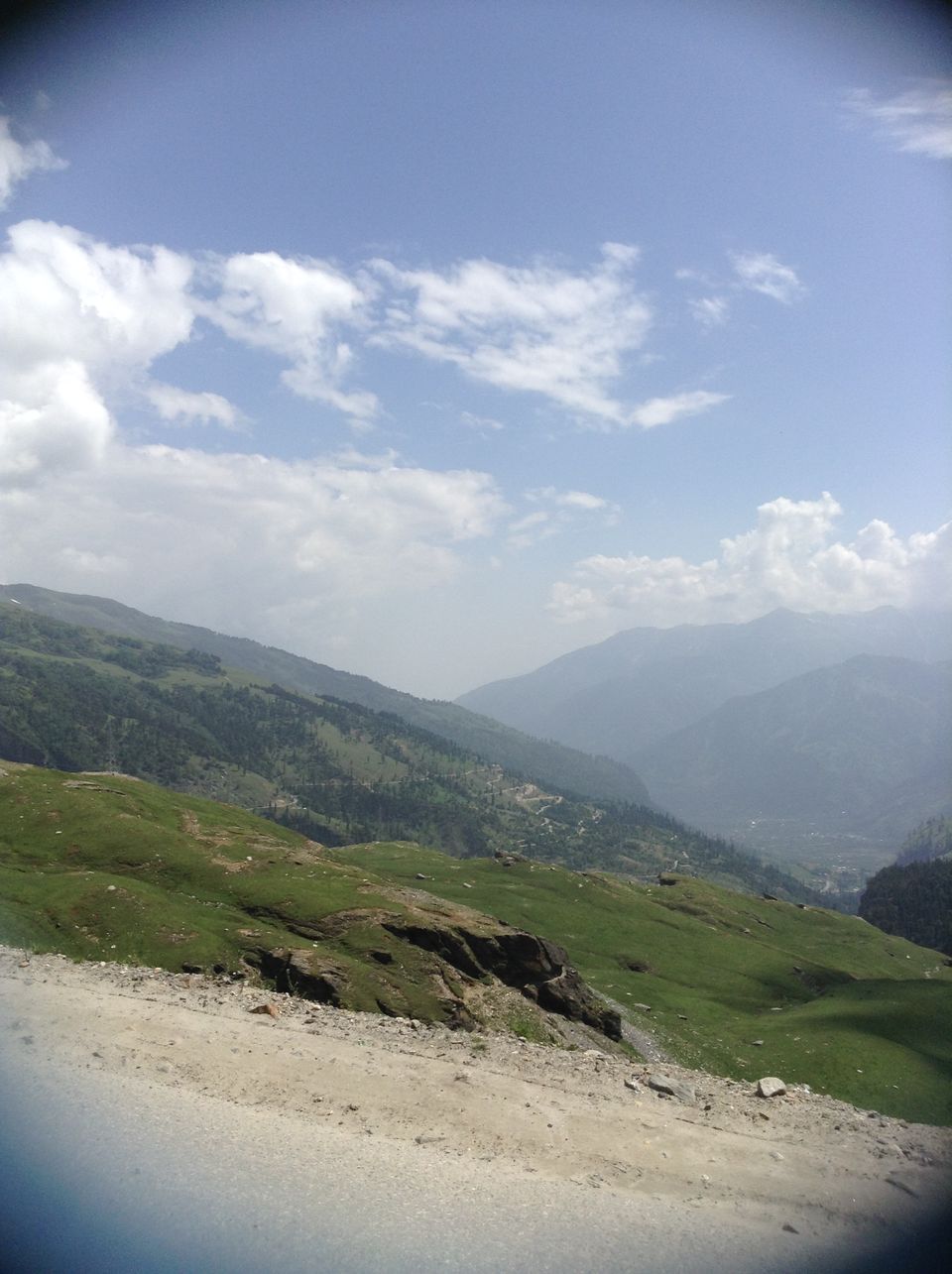 I started my journey with three of my friends, from Delhi ISBT at 10pm and we reached Manali at 3pm next day. Since we took HRTC ordinary bus, it took a lot more time than usual. This could have been a tiring journey but for me that was not the case, as I have always felt that if you are really in love with nature, then your journey would just become amicable whatever may be the circumstances.
After Chandigarh, we had the river Satluj accompanying us from Rupnagar till Barmana, after which Satluj bade us goodbye and river Beas guided us from Sundernagar leading to Manali. During this leg of our journey, we saw Pandoh Dam which is sheer beauty. It diverts Beas water to Satluj River. Being in the lap of nature surrounded by such marvellous views can never make a journey arduous for a nature lover.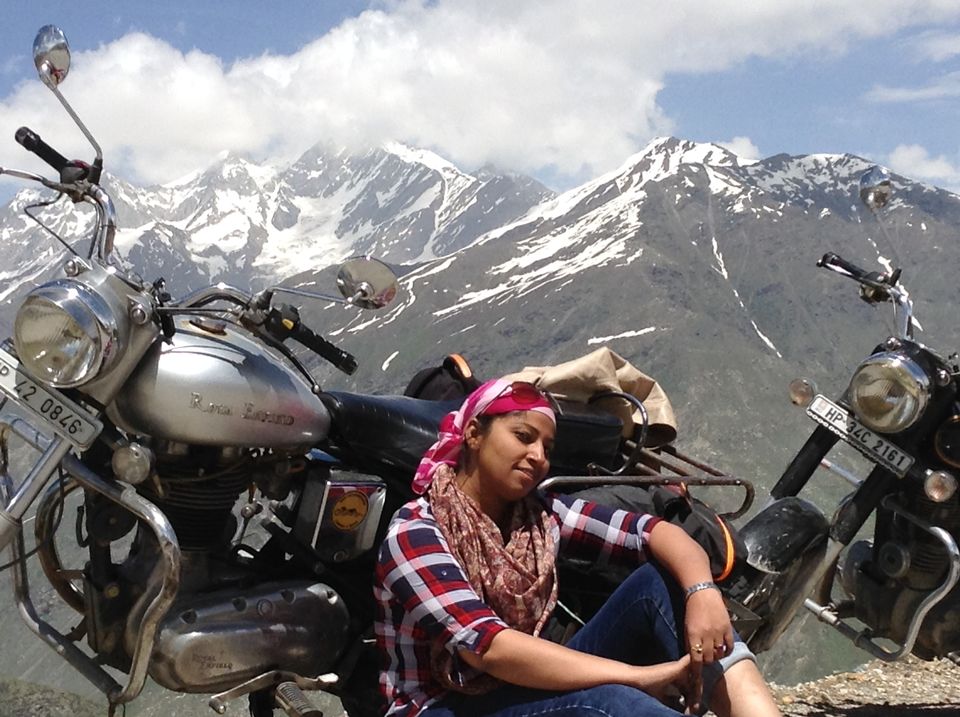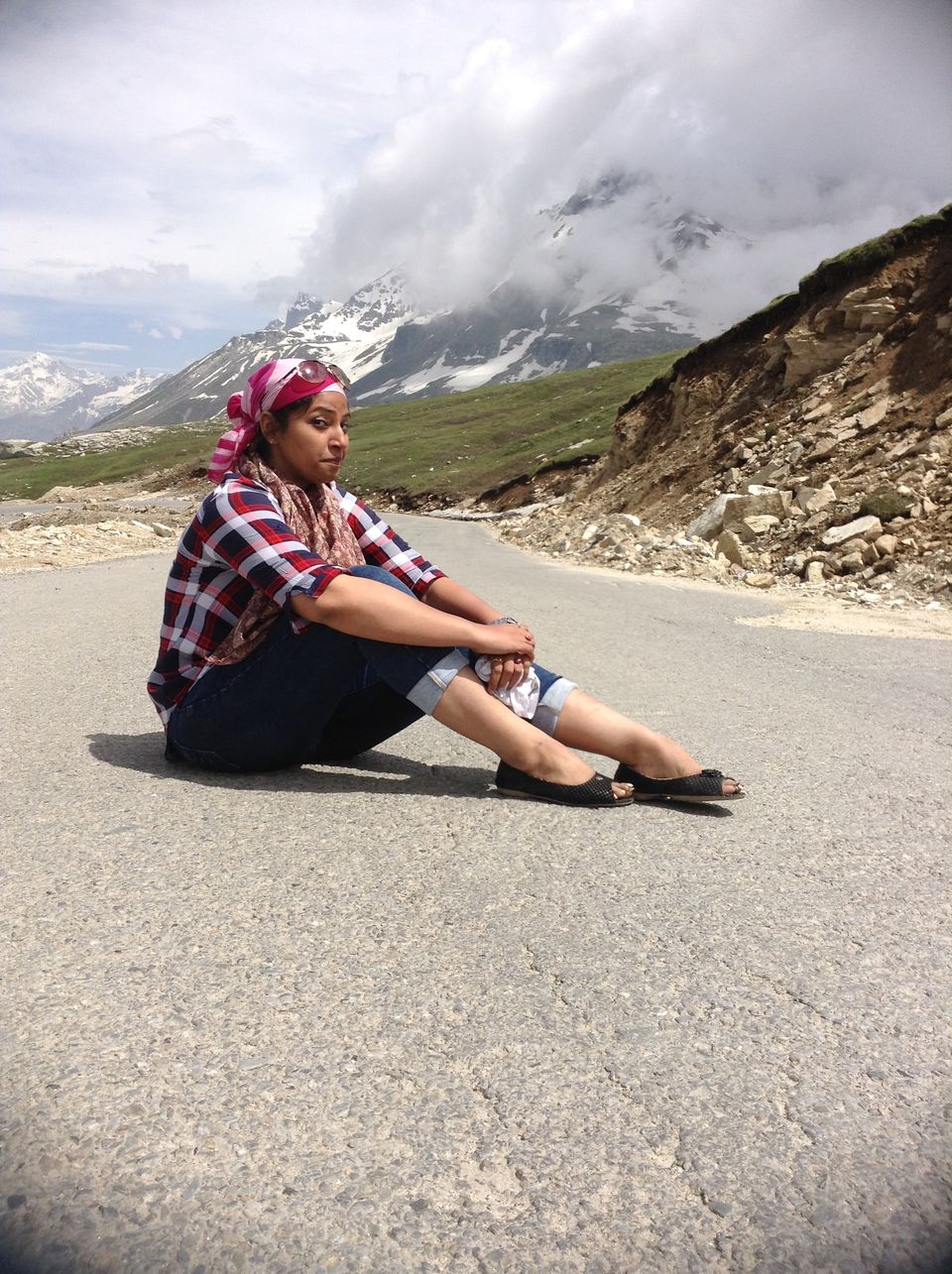 Manali, a place where natural beauty resides, makes a gateway to Lahaul and Spiti district as well as to Leh in Ladakh region. We spent that night in Manali, we took a room in a hotel which was on the Mall Road. We roamed around in Old Manali and on mall road the entire evening. It really was a lovely place to be. The energy in the atmosphere took away all the tiredness we had from our journey. A real fascinating thing happened at midnight. There was a group of friends and one of them had a guitar with him. He started singing songs and gathered a lot more strangers with him and we also joined him with our balcony. In the middle of a starry night, with the spectacular view of deodhar trees and grand mountains from our room and with the most amazing crowd we were singing songs and jubilate our night at Manali.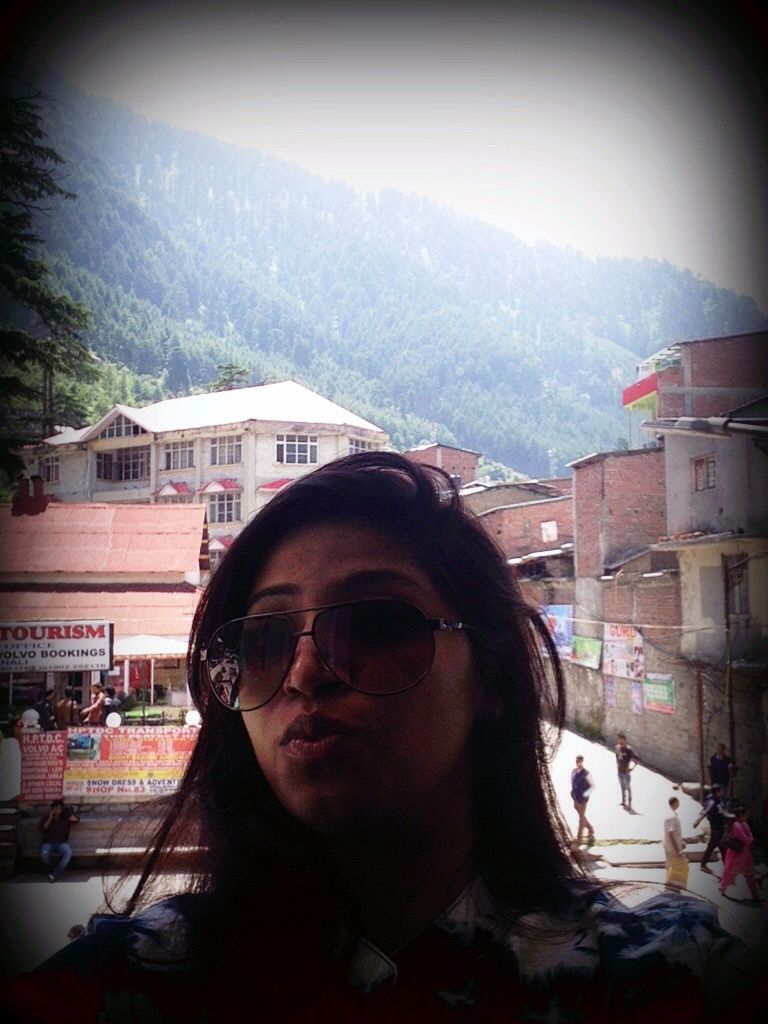 On the next day we rented two Royal Enfields (availability depends on season) and permit to cross Rohtang Pass from SD Office, and we started our road trip. If you want to visit Rohtang pass only, then u have to take the permit online. You cannot take permit for Rohtang Pass from the SD office. From SD office, permit to Keylong (almost 150 kms From Rohtang Pass) or Leh are provided.
Undoubtedly India's favourite destination for bikers, the rugged and virginal beauty of Leh Manali Highway, the road which takes you to 'land of high passes', is almost nonpareil and the excitement only magnifies when you take a road trip to the region via Manali. This was a journey not at all planned, a journey which made us all wanderers and a journey which we will cherish for our lifetime.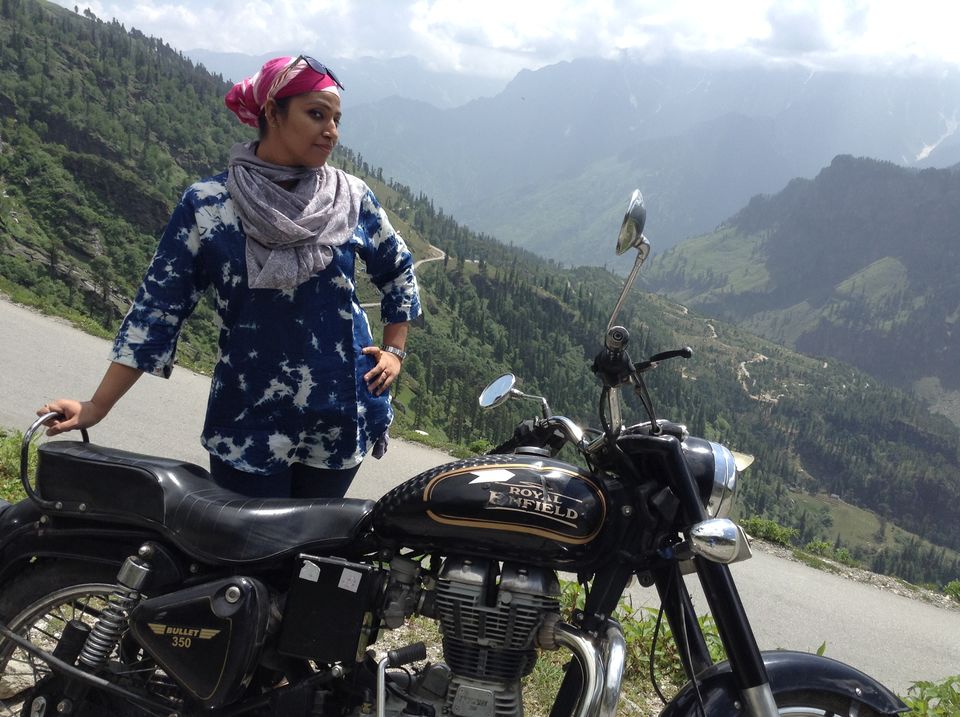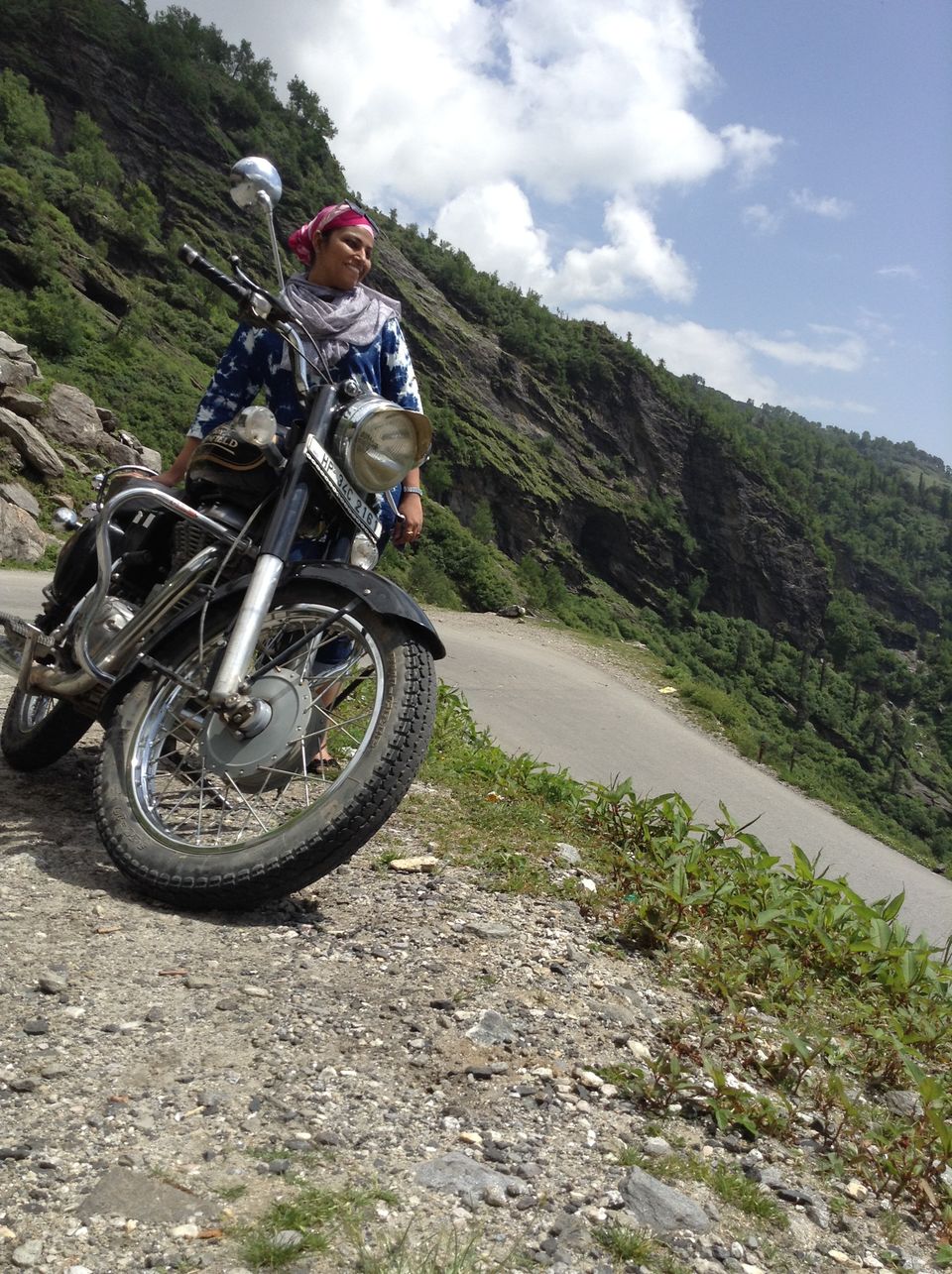 We started our bike trip from Manali and again the Beas river came along with us when we reached Leh Manali Highway after crossing Old Manali till Parchan and from there Beas River took another route than ours. We reached Rohtang Pass in two hours after crossing precarious hair pin bends and a lot of Nallahs (water flowing on the roads due to melting ice). Rohtang Pass is a natural divide between the Kullu Valley in the south and the Spiti Valley in the north. It is an ancient trade route between two areas and is open from May to November. Once up in the mountains, that is at 13,051ft, the view of the surrounding Himalayan mountains is wonderful.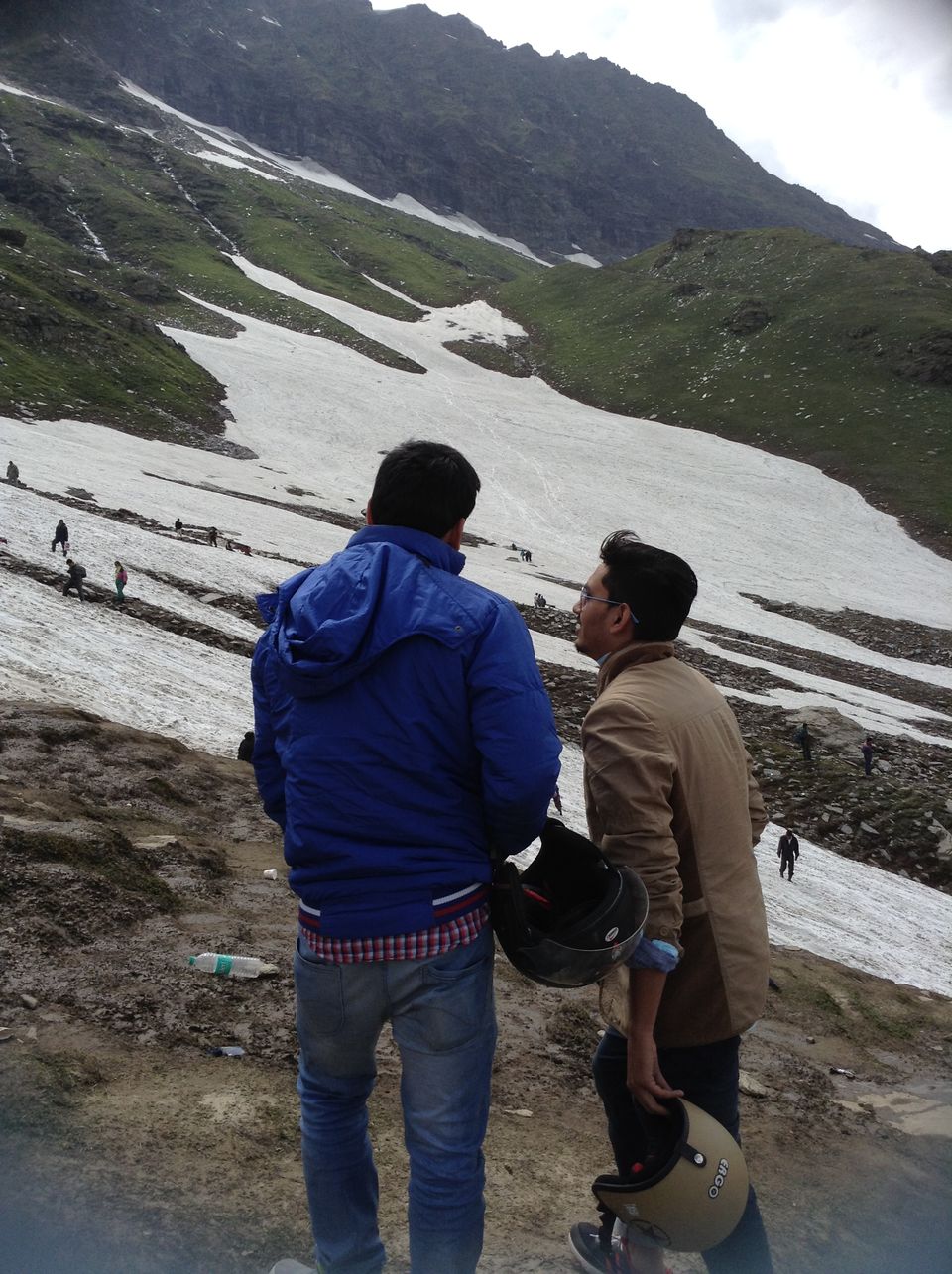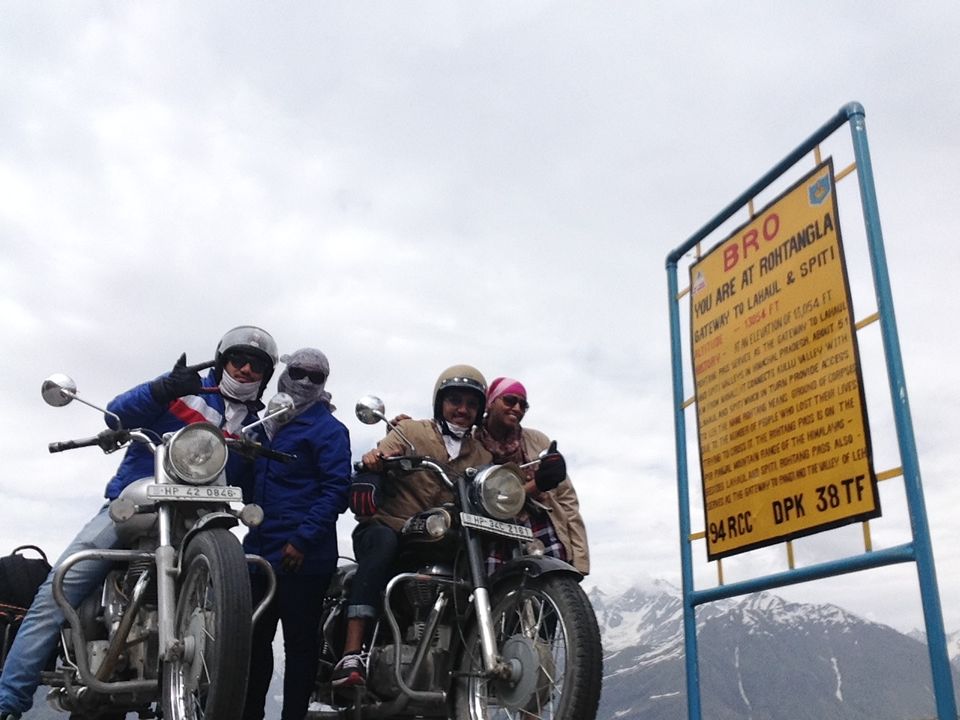 We stopped there for a while, enjoying the beautiful snow around us. Then we continued our journey. The view of mountains after crossing Rohtang Pass is astonishingly graceful. The road after few kms from Rohtang becomes quite risky. When we reached Gramphu, we were confused if we should take a turn to spiti valley or to continue our jaunt on Leh Highway, but the road to Spiti is wicked and that we were not equipped for that peril so we continued our expedition on Leh Highway. We took a break at Kokhsar and had Maggi and Tea there.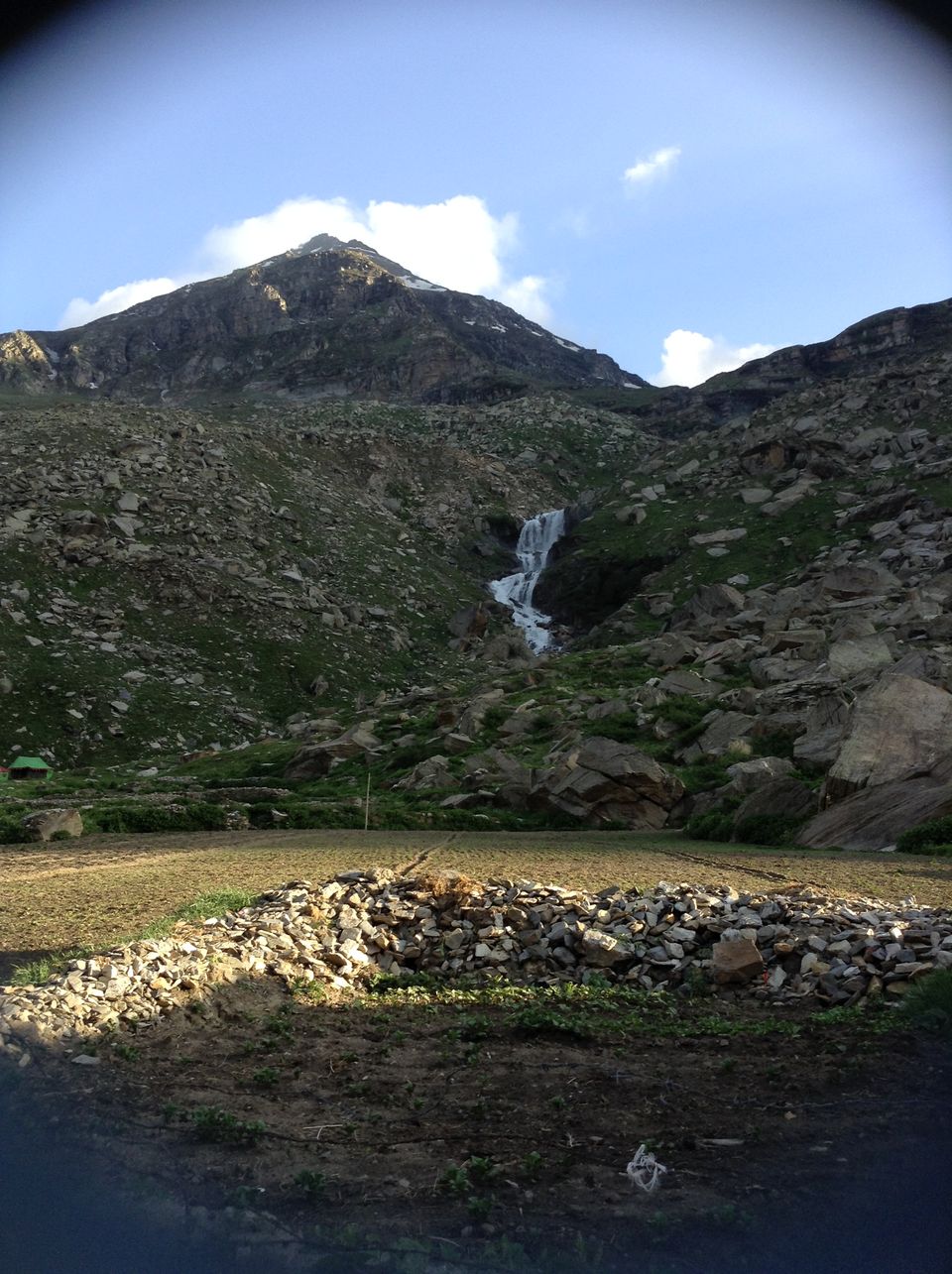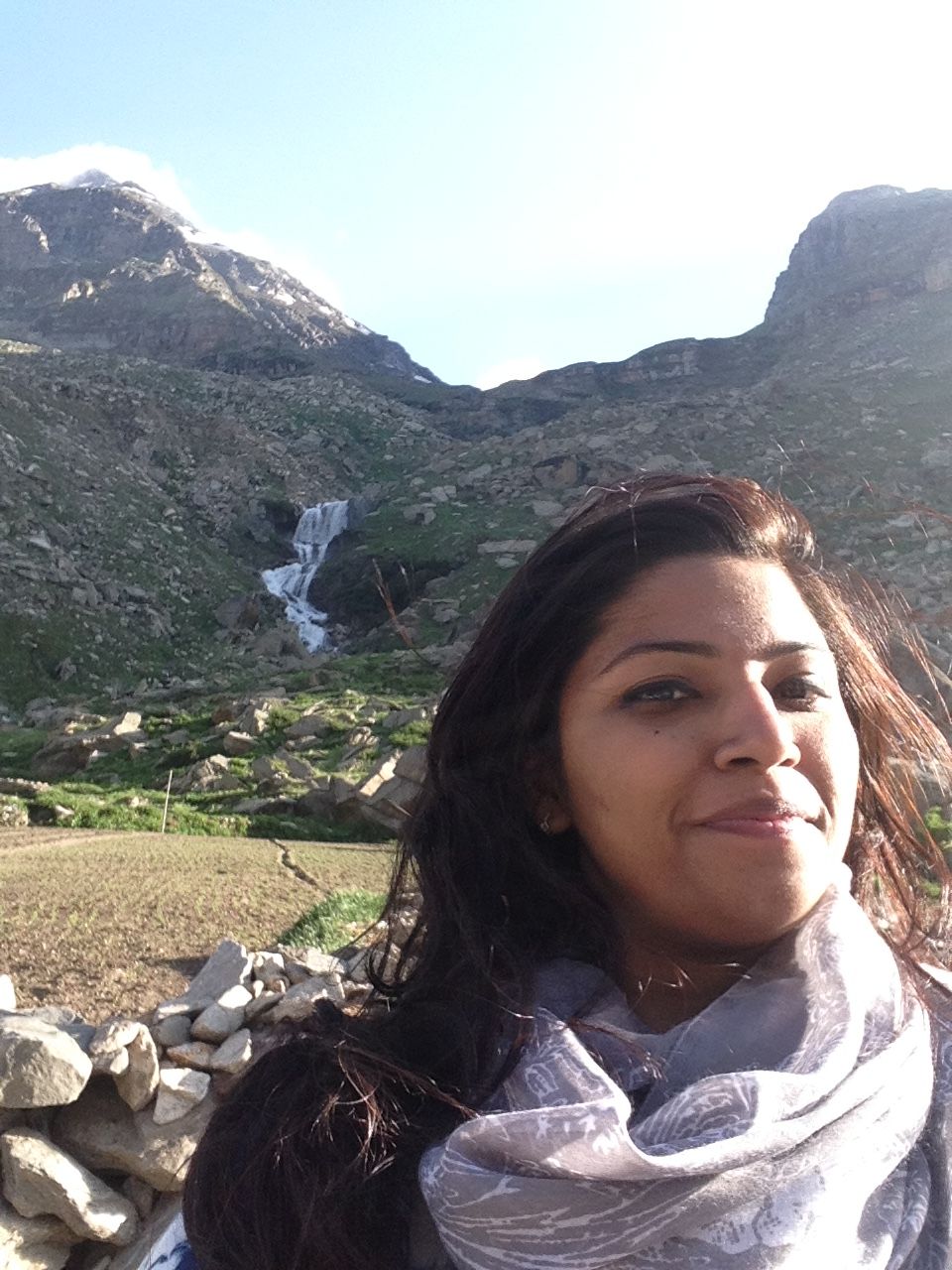 We again started our journey from Kokhsar to Sissu. The off beat road trip from Kokhsar is one of most scenic drive one can have. The sun was about to set and when you see a sunset at such a breathtaking location then you can actually visualise the phrase that A sunset is the sun's fiery kiss to the night.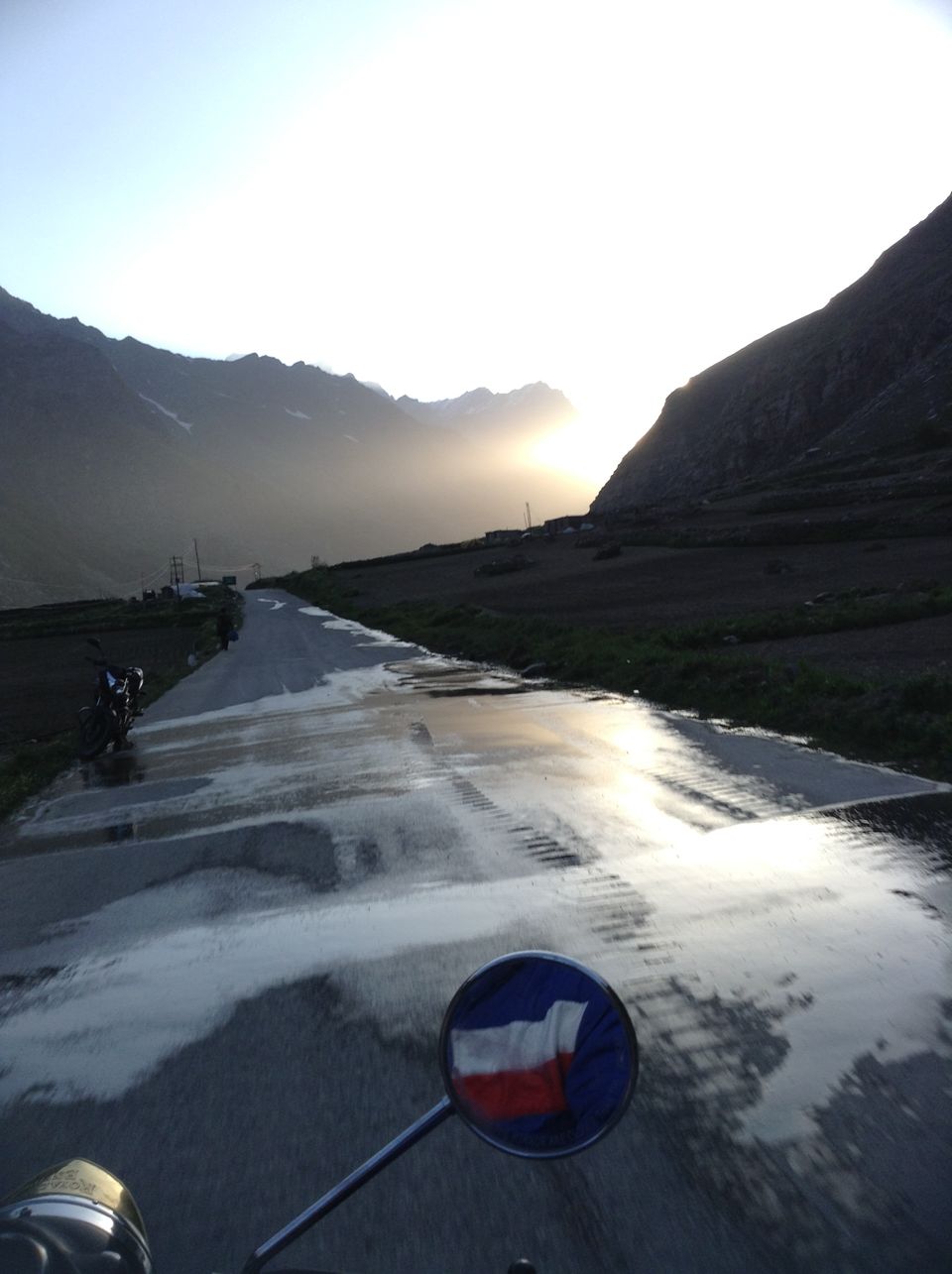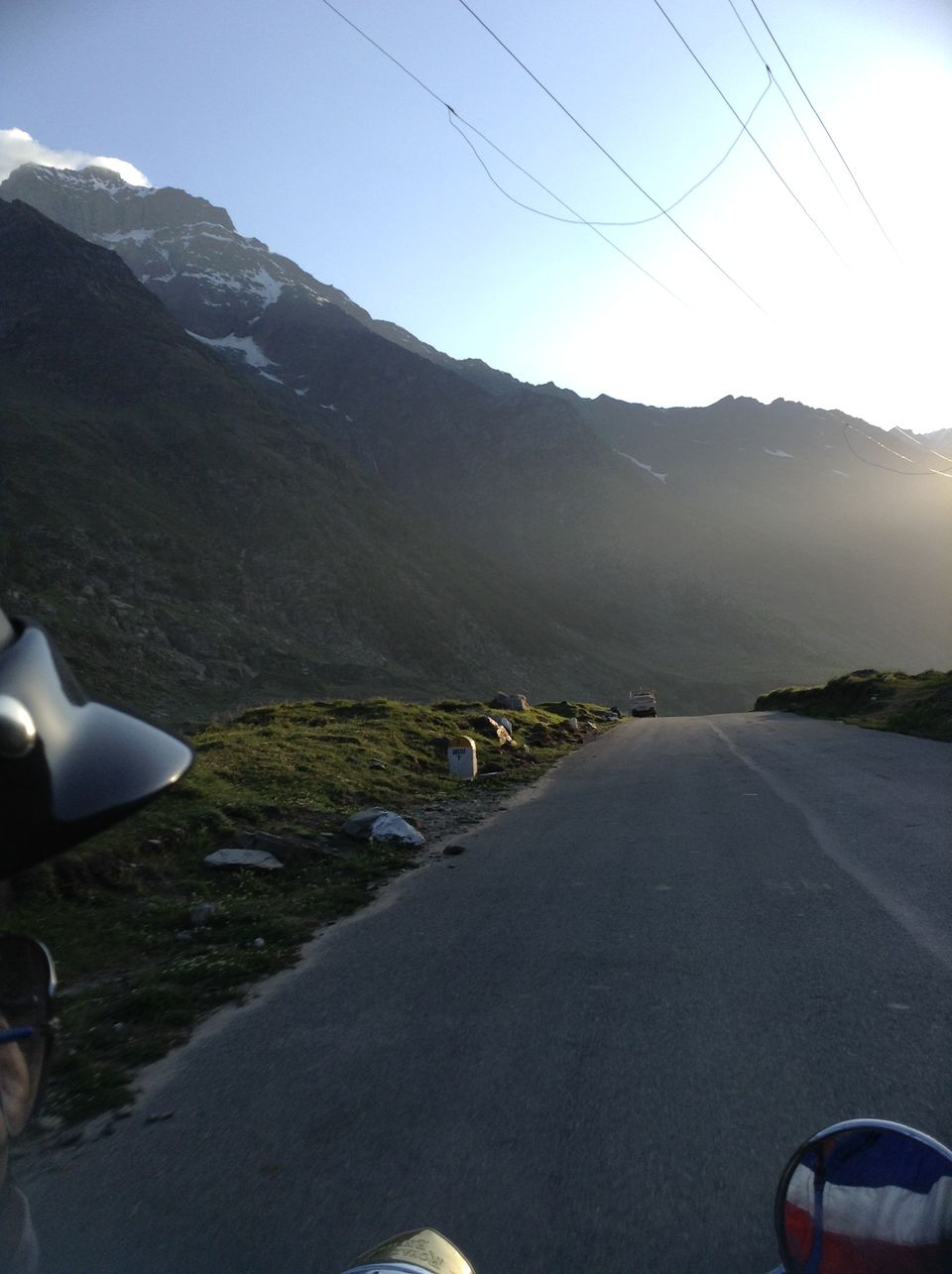 At Sissu we planned to stay in tents for the night. The cost of the tents is quite reasonable as the services provided are too good considering the remote location. The people there are as welcoming as anyone can be. Sissu is a small town of Lahaul valley and is located on the bank of Chandra river, and the first thing anyone can notice is a jewel blue stream between the mountains. The view of the waterfall (locally known as 'Palden Lhamo dhar') in the river and opposite the town is particularly spectacular.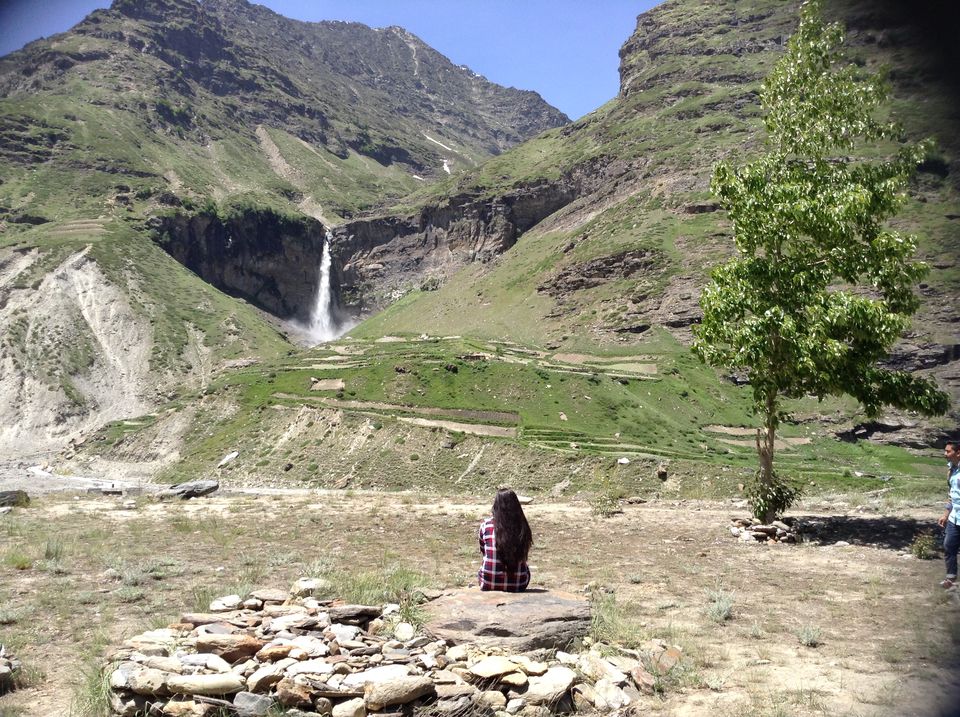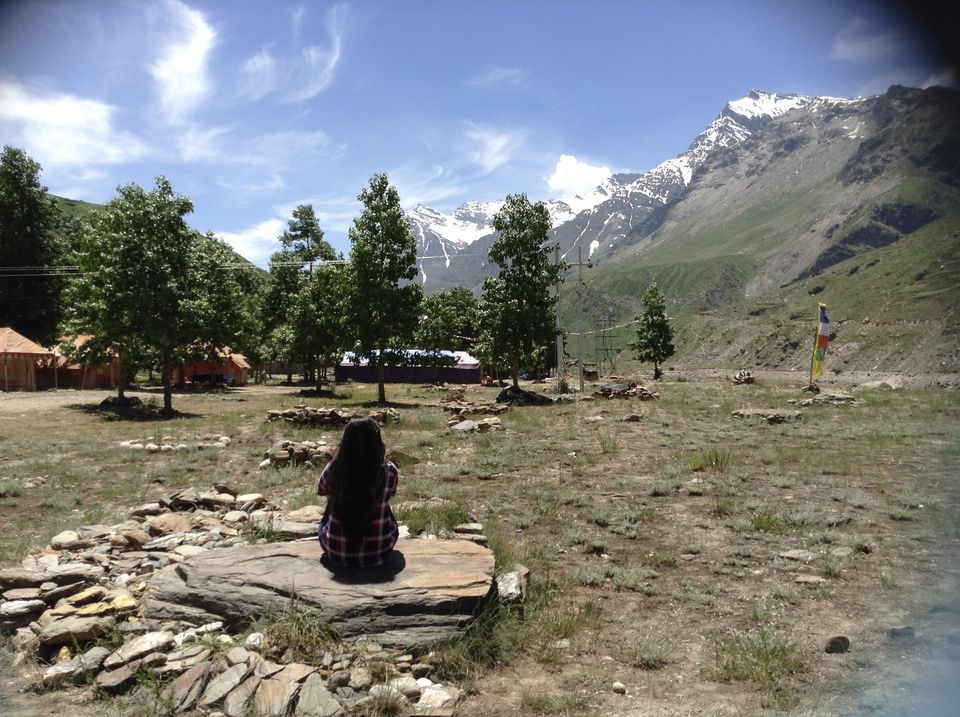 We spent a night there, and let me tell you, nothing can be more astonishing than a night spent at a place which is covered by snow capped mountains from three sides and a glimpse of waterfall between the mountains right infront of you. I laid down near the bank of Chandra River at night. It was almost 1 am, when me and one of my friend were lying there and just staring at the amazing beauty of clear skies and just listening to the magical sound of water when it sprung over the rock. Pebbles whisked about in the under wash like pieces of glitter. The light of the moon speared down from above. The river was glinting with little sparkles, like a thousand diamonds blessed with an inner fire. The sky was decorated with the moon and millions of stars and it looks like a galaxy of dragonflies fizzed through the beams of light, wings a-glitter in the sun. The moonlight falls on the snow of the mountains and it was glittering like gold. The view of the river, snowcapped mountains, moon and millions of stars was not depictable. We were just awestruck. It is true that the one touch of a nature makes the whole world kin.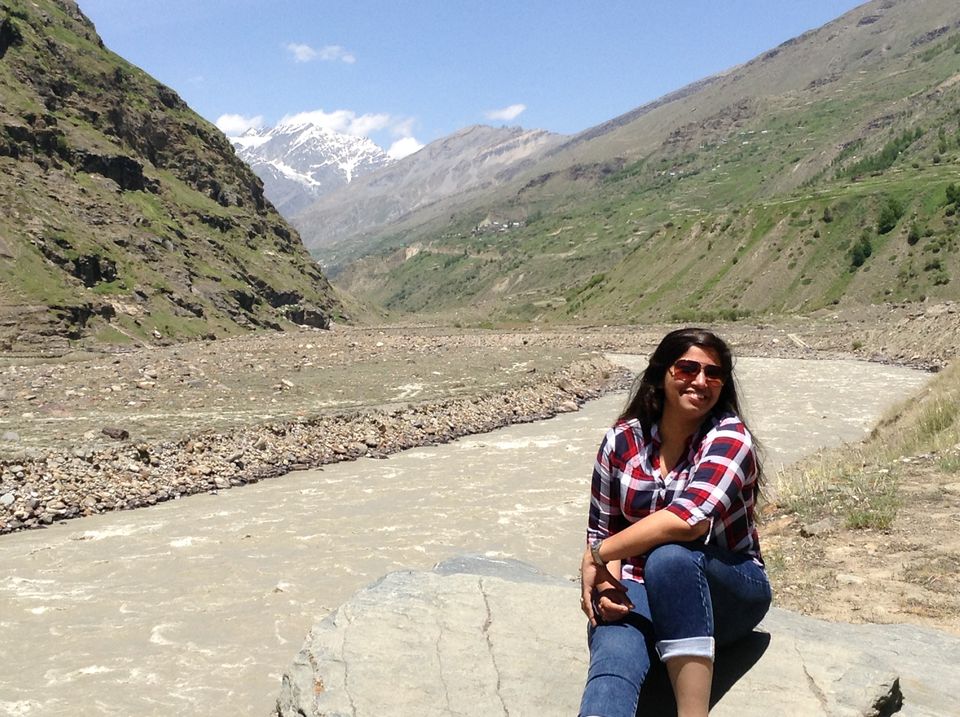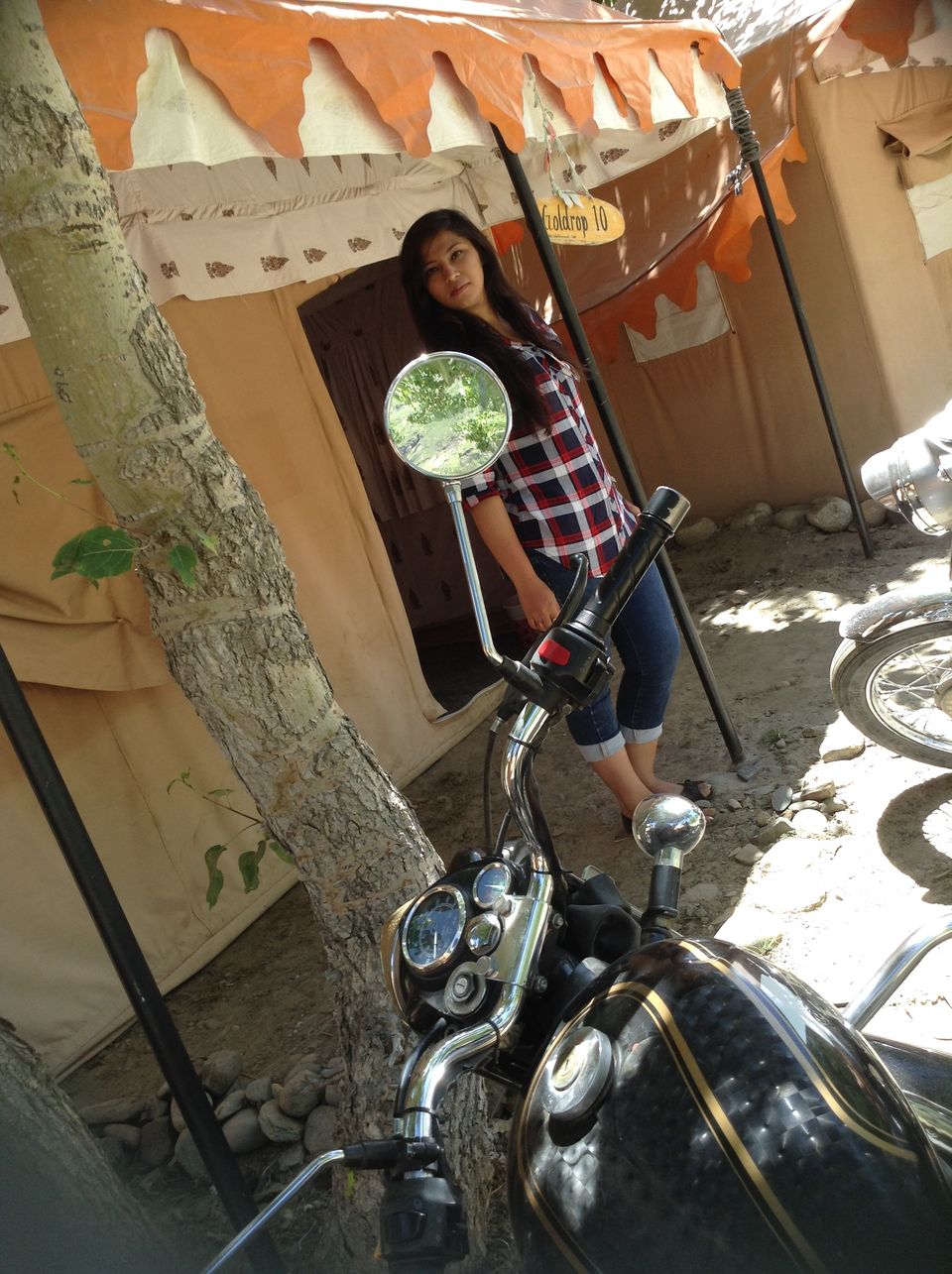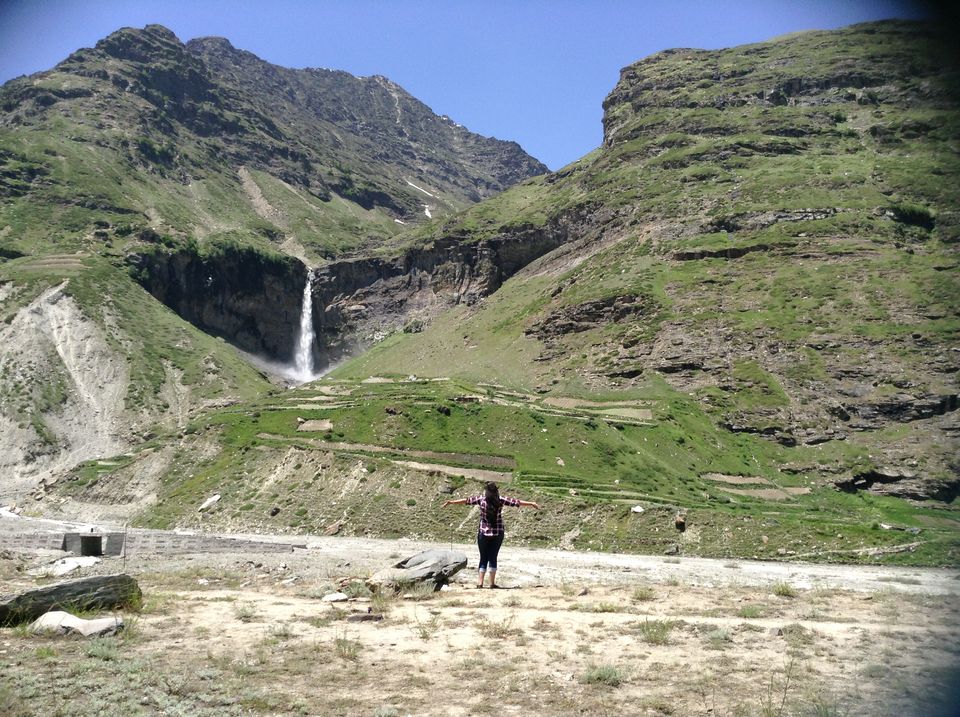 Add to all of these the charm of Manali with its pinewood forests, snow-capped peaks, peaceful temples, quaint villages and the graceful Beas River and you have the perfect journey. With a plethora of trekking opportunities, fantastic scenery, great accommodation options and an elaborate spiritual facet, Manali is a great place for travellers to explore before embarking on the adventure of a lifetime. These Himalayan gems will always welcome you with open arms to start a new journey from one end of the snow-capped mountains, deep valleys and humble villages on your road to Ladakh adding charm to the trip and the memories will forever be indelible.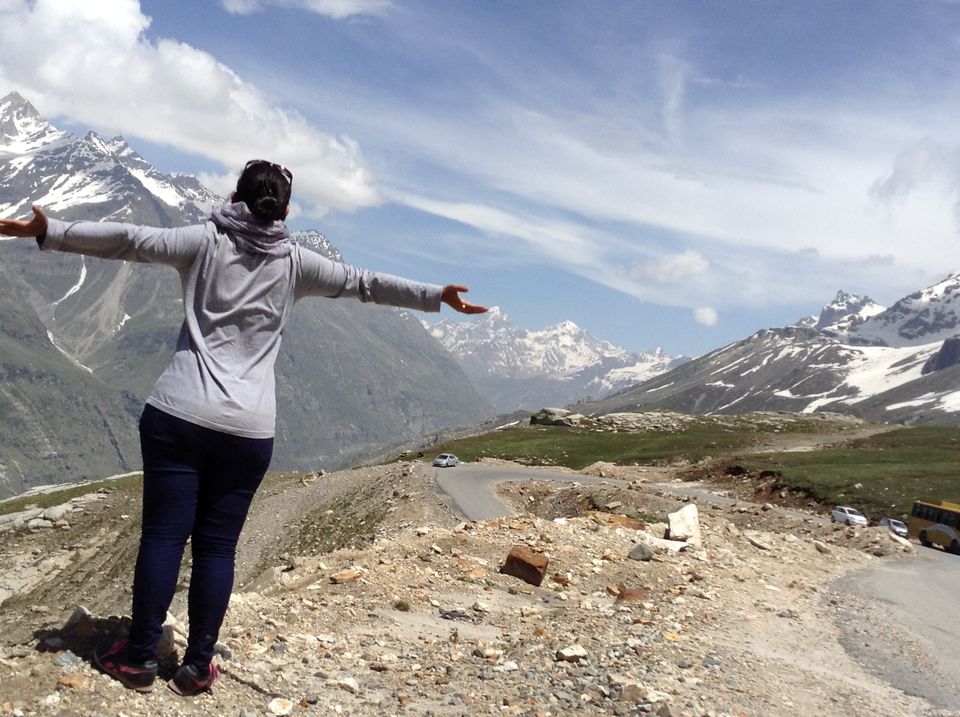 These roads made me fearless, the bike riding at 110kmph on those hairpin bends might be very risky but it has a different experience and the thrill of crossing the vehicles even though the other side was having chasm. This is an entire distinctive emprise and it teaches me to live life fully. We never know which is our last moment so why not live a life of our dreams, why be afraid to live life fully. Adventure is the best way to learn, give yourself a chance to breathe in the mountains, and mountains will never disappoint you. Just study nature, talk with nature and you can listen to it responding to you. Fall in love with nature and it will never fail you, it will never hurt you. In every walk through nature, one receives far more than he seeks. Nature is a healer, give it a chance and it will teach you how to lead a life full of happiness.