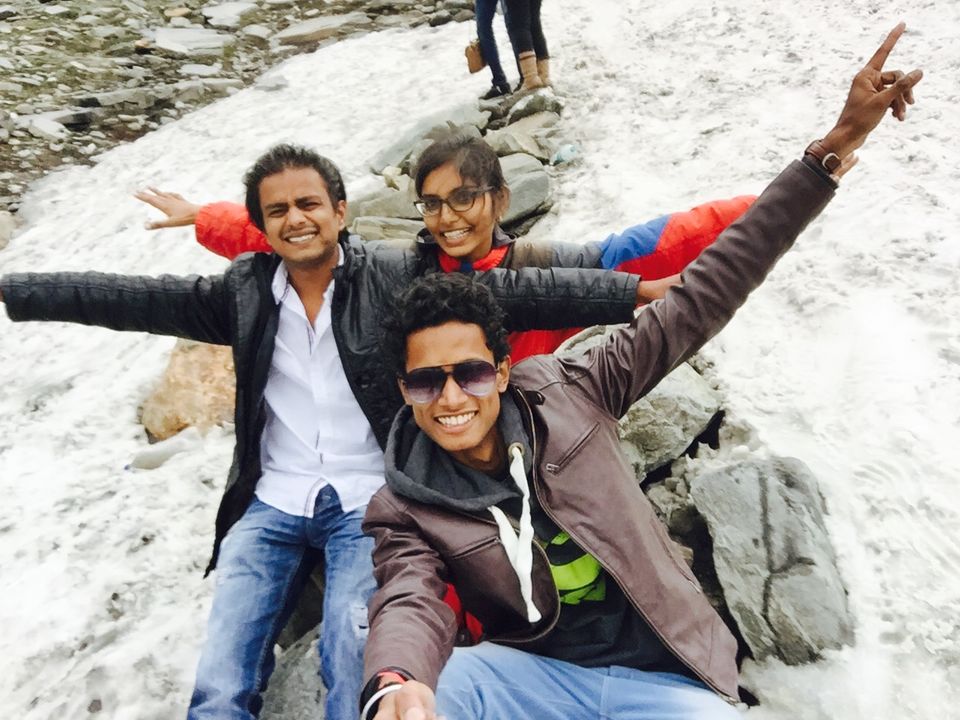 Manali is giving us all of its beauty in a day. Reaching the top of Parvati Valley is a wonderful feeling as the view is astonishing and we can't take our eyes off from mesmerizing Manali.
In the previous blog, I made you go through my journey till Kheerganga trek now we will look what happens in rest of the Manali trip.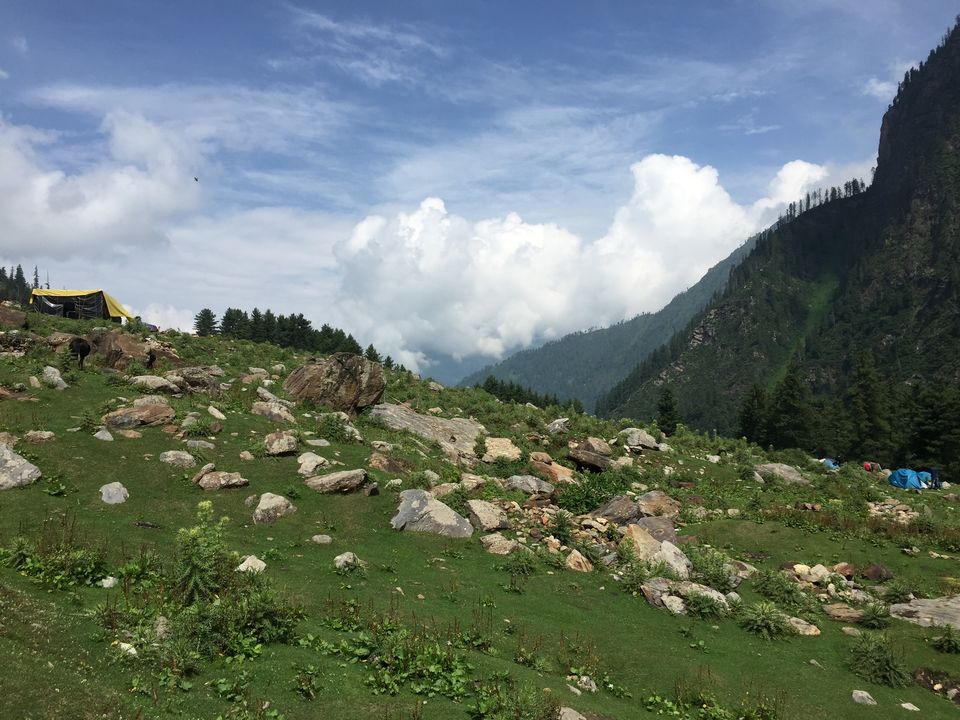 After reaching the top of Parvati valley we all took bath in hot water spring and got ready for trekking down the mountains.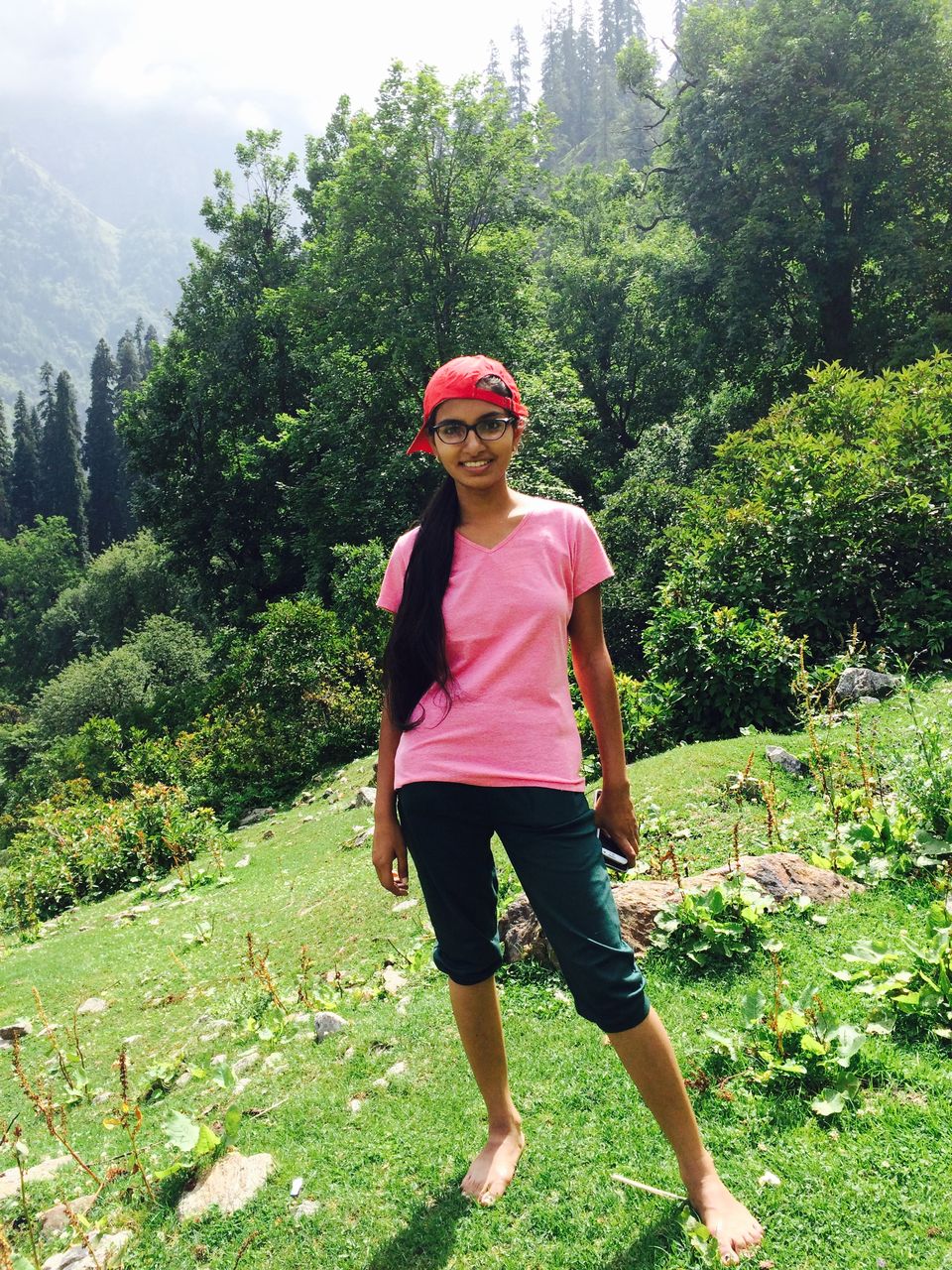 Trekking down is not that much hard as it was climbing the Parvati Valley. While coming down we were aware of the places for taking rest and shops to get energy drinks and snacks. It was easier for us to get down and it took lesser time as well.Moreover, the dog that accompanied us while climbing also helped us. We gave him name Sheru. At places where we had energy drinks, we also offered biscuits to him. The whole journey was fun.We had snacks while coming down as we have to start for Kullu after coming down Parvati Valley.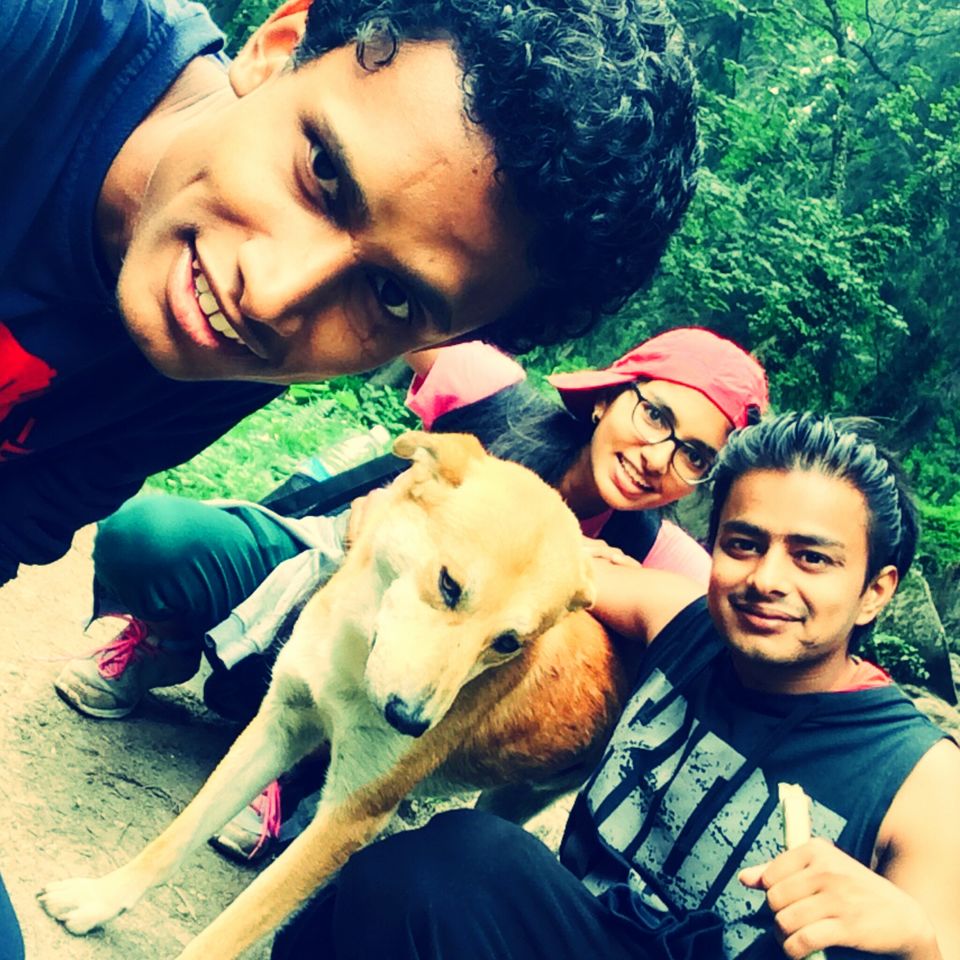 One of destination covered successfully and then we headed to Kullu another for nature lovers.The distance between Tosh Valley and Kullu is approx 60 Km and it took around 3 hrs to reach Kullu. It is located on the banks of Beas river and famous for river rafting. Since we went in July, river rafting was closed for few days due to rains.
Tip: If you are keen on adventure sports, plan your visit to Kullu in such a month so that you can enjoy river rafting.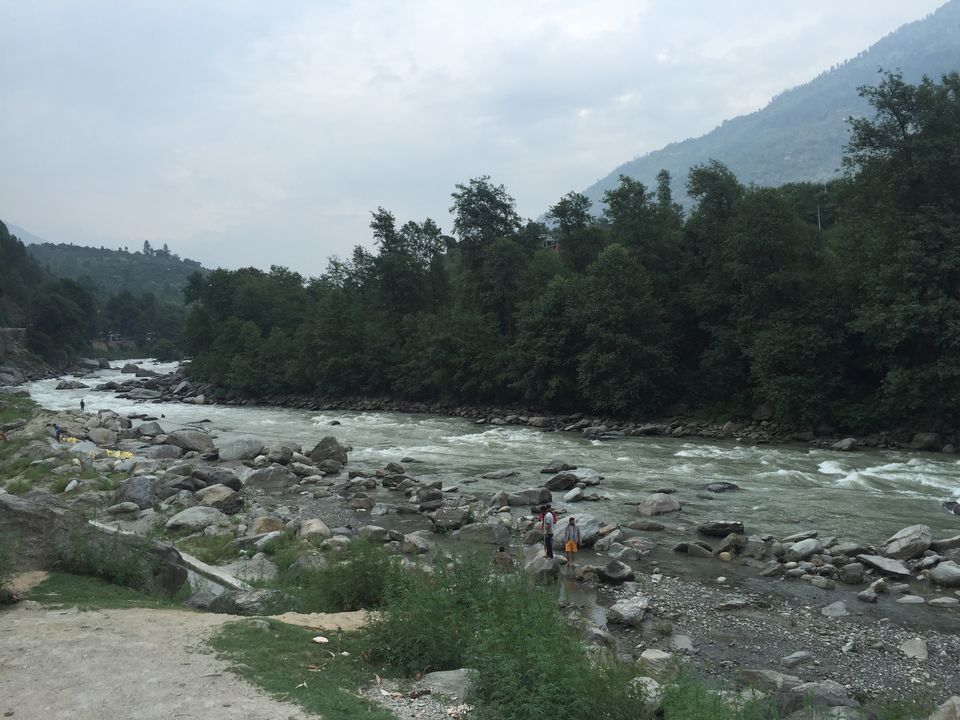 After reaching Kullu we decided to spend some time on the river.We enjoyed the sound of water and relax near the river. Sitting nearby river, we clicked photos of the natural beauty all around us. It was almost evening, the breeze was cool and even the water was cold.We all were refreshed enjoying the mountains, rivers, and each other's company. Then as per plan, we decided to head towards Manali.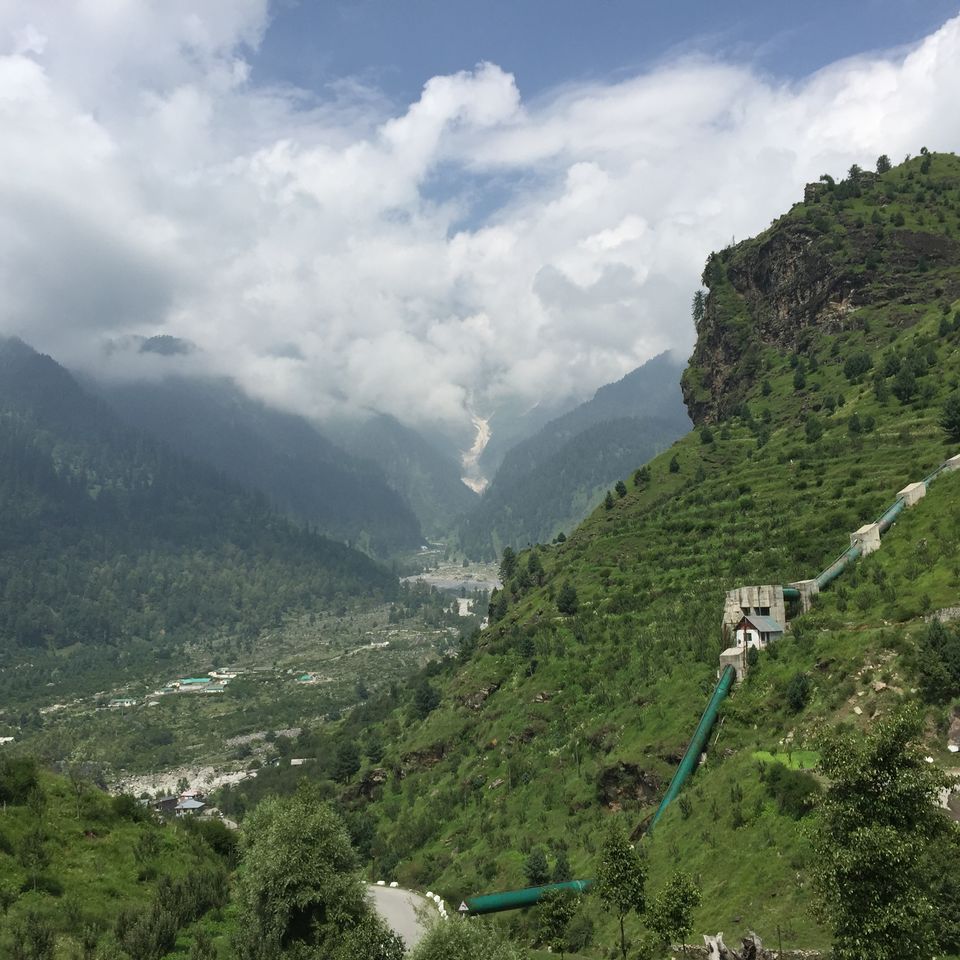 In Manali, we have our booking in the hotel The Mountain Face and we directly went there as we all were tired after 2 days of trekking and need some proper rest before heading towards our next destination.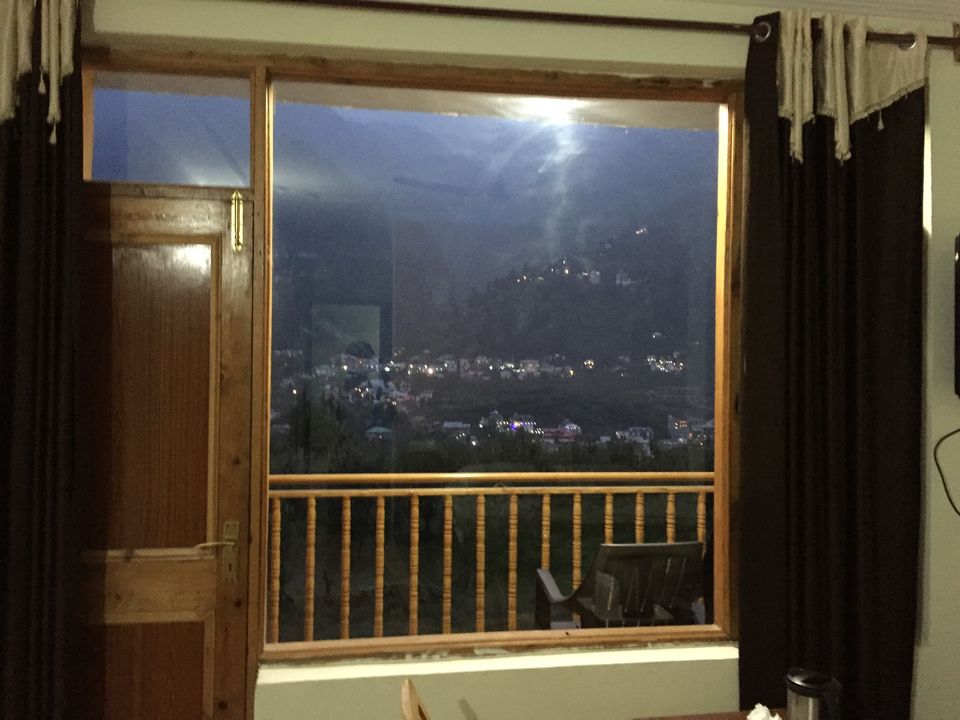 We decided to take some rest and then get fresh to have our dinner which was provided by the hotel itself. The hotel comprises of well-maintained rooms and well-trained staff to support us. We all get ready for our dinner and the hotel staff guided us to the dining area where we had a perfect dinner after such a tiring day. The food was wonderful.
After dinner, the hotel staff had arranged bonfire for us in their garden area.So we all decided to have some chitchats before going to sleep. The garden is beautiful and has the sitting area with bonfire setup in the centre. The second bonfire during the trip brought a lot of chit chat and fun among us.We were making memories to be treasured forever.
Tip: The Hotel Mountain Face is one of the best hotels in Manali and its services are awesome in terms of rooms and food.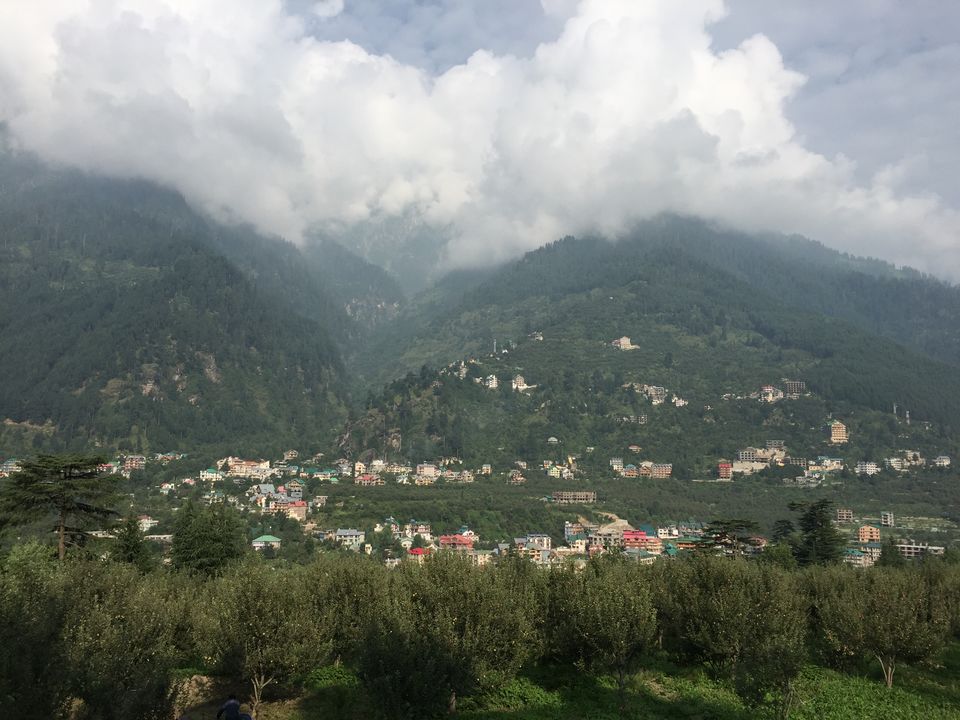 The next morning we had to start for our next destination i.e. Rohtang Pass. We got ready for our journey and had breakfast in the hotel itself. We all were fully charged up for Rohtang Pass and checked out from the hotel.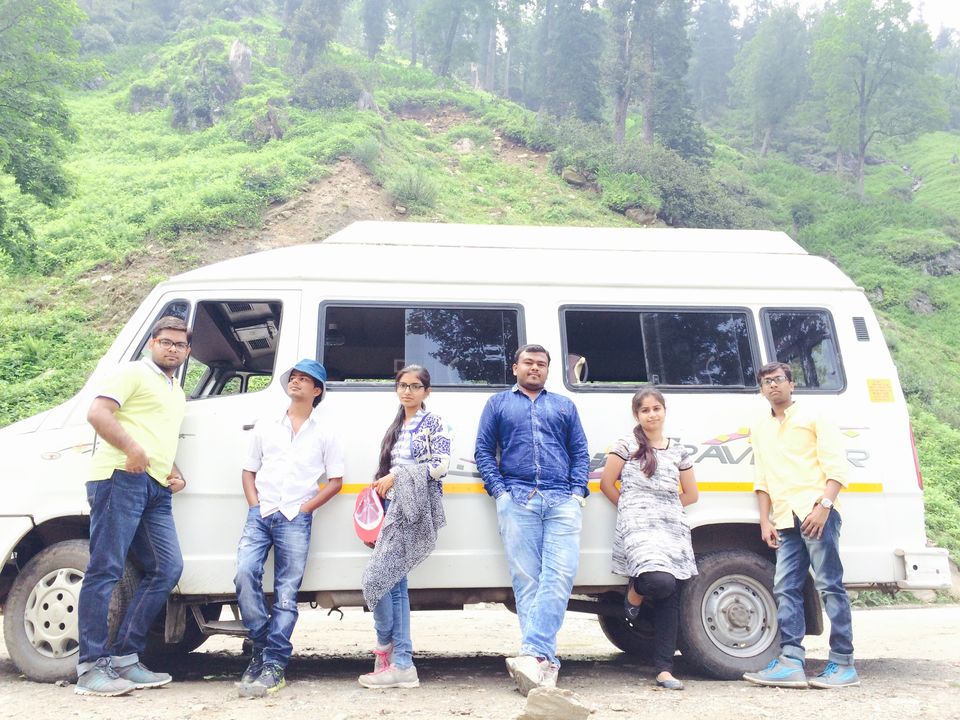 The distance between Rohtang Pass and Manali is approx 52 Km but it takes around 4 hours to reach there as roads are quite tricky. Since our driver has already taken permit to go to Rohtang Pass , we can now visit Rohtang easily.
Tip: Please ensure that you have obtained permit to visit Rohtang Pass as without permit you will not be allowed to visit. Moreover, also check whether Rohtang Pass is open for visit or not as government closes it due to climatic conditions.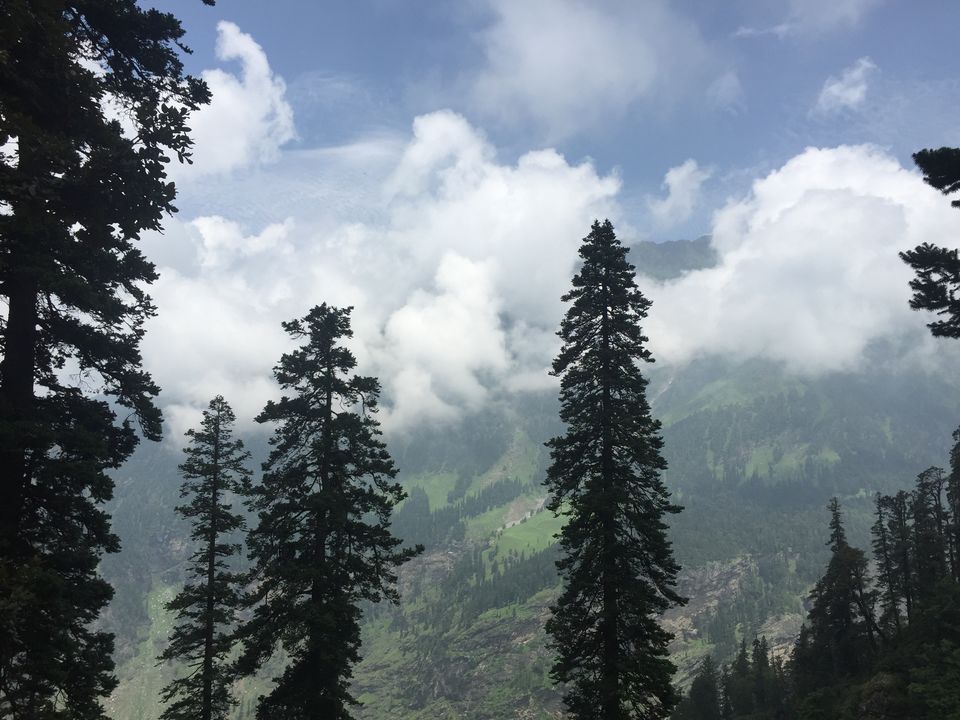 One of the best road journeys is from Manali to Rohtang Pass. Breathtaking views, a paradise filled with lush green forests around, high mountains, beautiful valleys and running clouds seemed just so perfect to the eyes. The whole journey was full of sceneries all around and there was no such moment where we didn't enjoy the road. It's rightly said that sometimes the journey is even better than the destination but this road trip was magnificent in terms of the journey as well as the destination.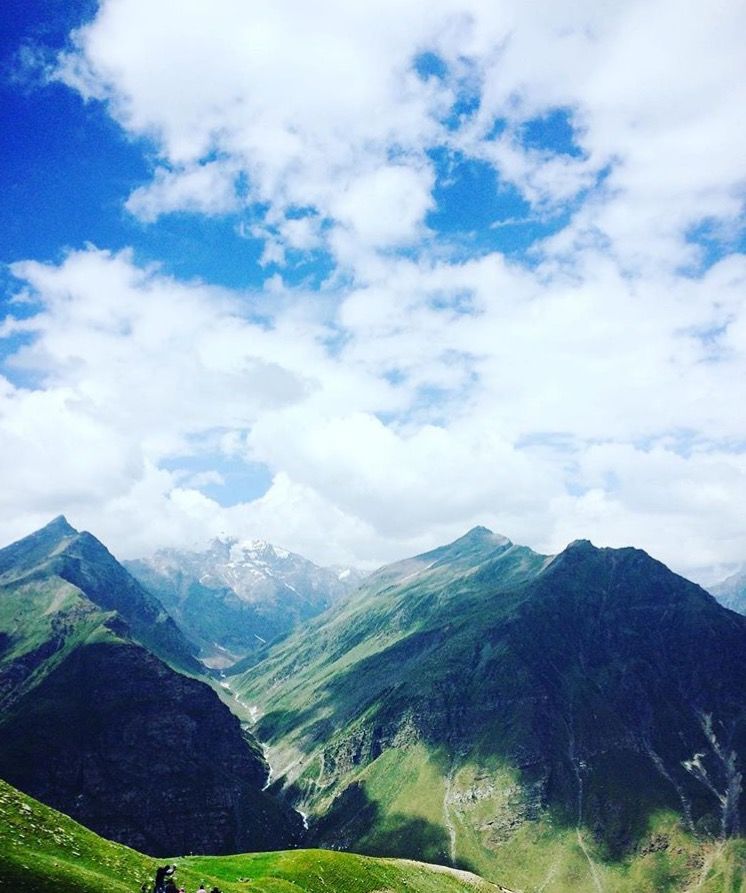 Rohtang Pass, its name is enough to define its beauty. One of the famous tourist attractions near Manali. It is Located at a height of 3979 metres and at a distance of 51 km from Manali.Rohtang Pass is on the highway to Keylong/Leh. In winters, the pass remains closed but is open from June to October for motor vehicles.
We reached Rohtang Pass around 12:30 PM. We were all overwhelmed to see snow covered mountains, Manali-Leh highway (one of the road trip in to-do list), nature all around.Finally we have reached the final destination of mesmerizing Manali.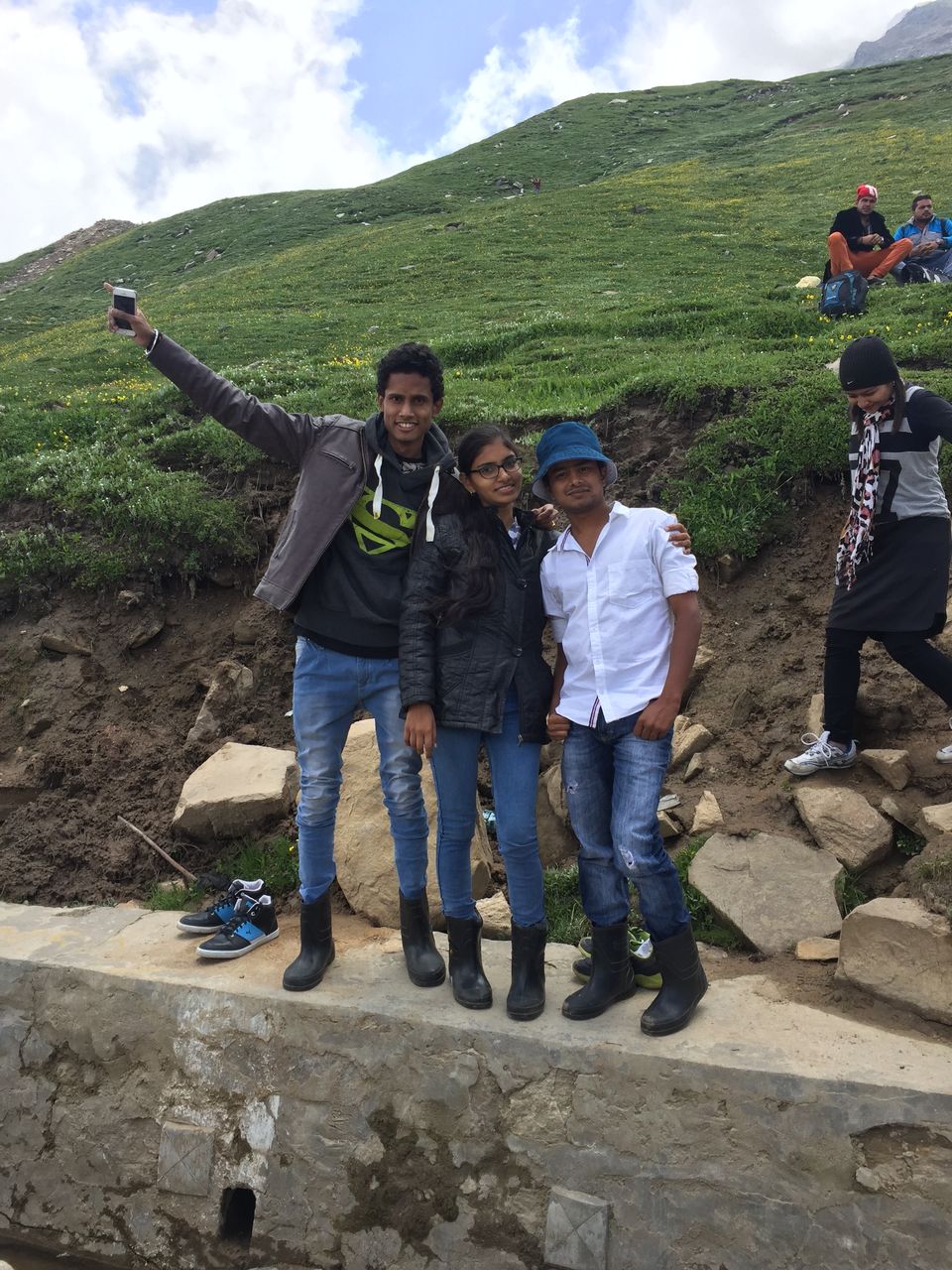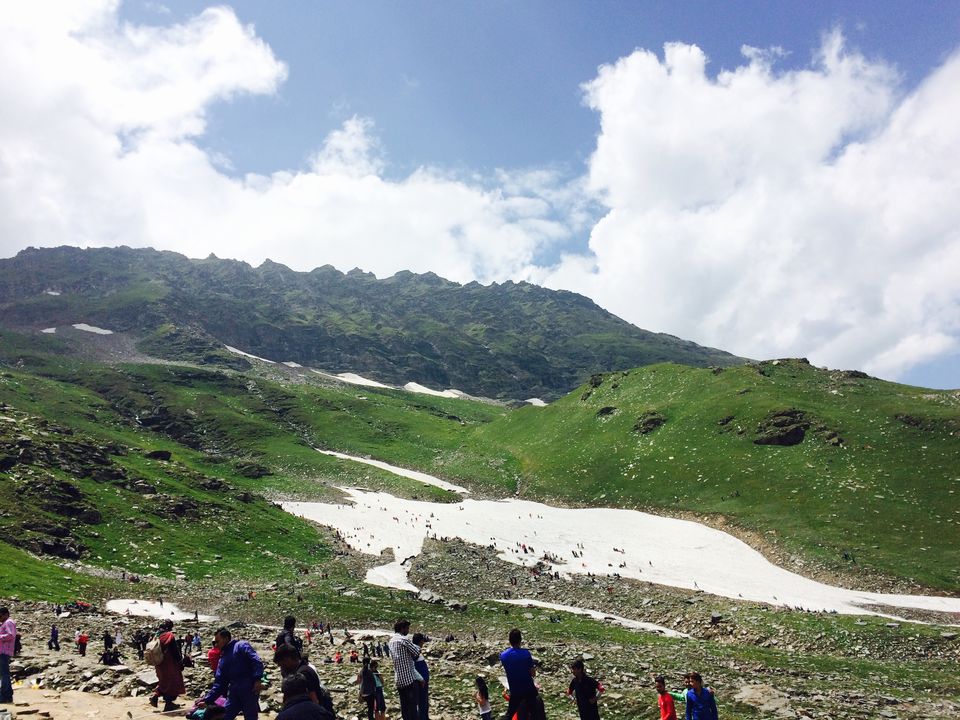 We stayed in Rohtang Pass for 2 hours and enjoyed in the snow. It's a beautiful and the adventurous place. The place is beyond our imagination.I loved the place and didn't want to come back but soon we had to start our return journey so that we can spend rest of the time exploring Manali. After capturing the beauty of Rohtang Pass in our minds we decided to start for Manali.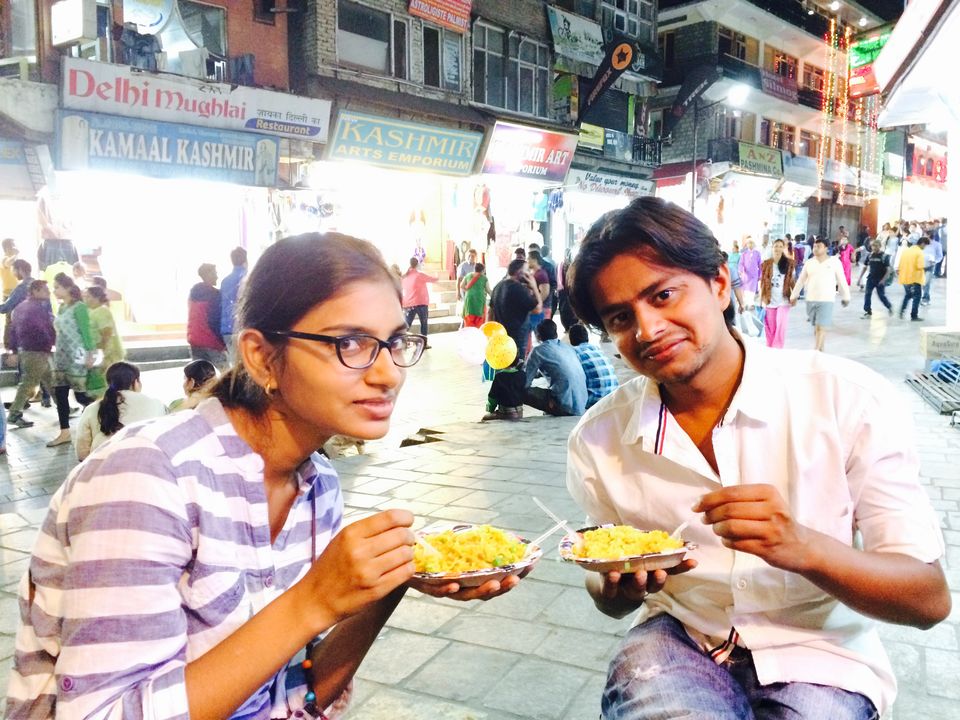 We reached Manali by 6:00 PM and we decided to visit Mall Road to shop and roam around and to enjoy street food. There are number of near by places one can visit like Hidimba Temple, Club House, etc. We enjoyed roaming on the roads of Manali and shopping for our dear ones. We had our dinner in Manali itself as so we have to start for Delhi. This is just 4 days trip to Manali where we covered Kullu, Manali, Kheerganga, Kasol, Manikaran and Rohtang Pass in a minimal budget.You all can plan a similar trip if you love both adventure and nature.
Manali has become a emotion for travellers. A perfect destination for bag packers and nature lover. So what are you waiting for plan your next trip to Manali.Don't hesitate when Mountains are calling.
Live, Laugh, love and travel!
Frequent searches leading to this page:-
delhi to manali road trip, manali road trip from delhi, places to visit between delhi to manali , delhi to manali tour package for group, delhi to manali tour package for couple, delhi to manali tour package for couple in delhi, delhi to manali tour packages for couple in delhi, best manali tour packages from delhi, best manali tour packages from delhi india