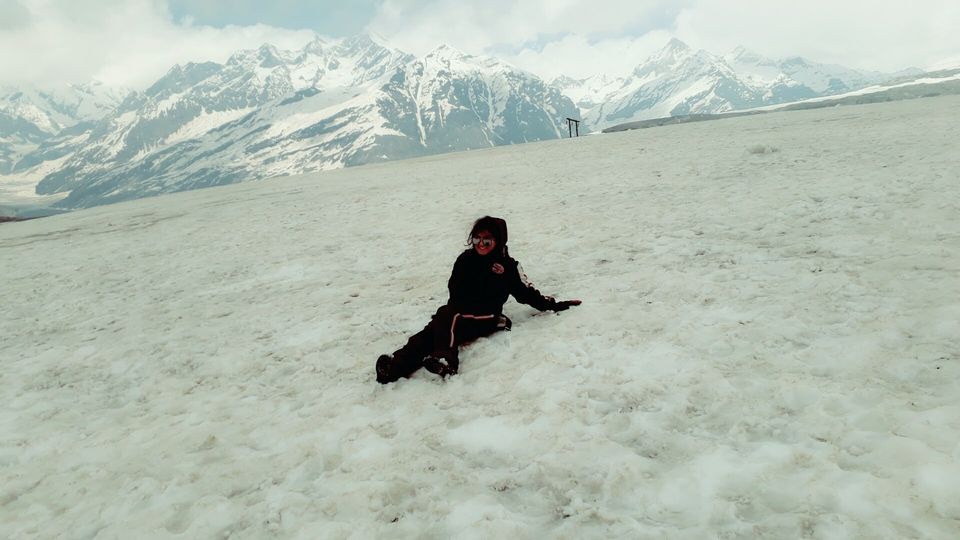 Hello Guys, I hope you all doing well.
So here I came to the entrance of Paradise "Manali".
I am here with my family. We took flight from Surat to Delhi and then we reached by luxury bus, which was overnight Journey.
Our hotel was at Mall road which is in the centre of Manali where everything is easily accessible
So, This is a heavenly morning in the paradise.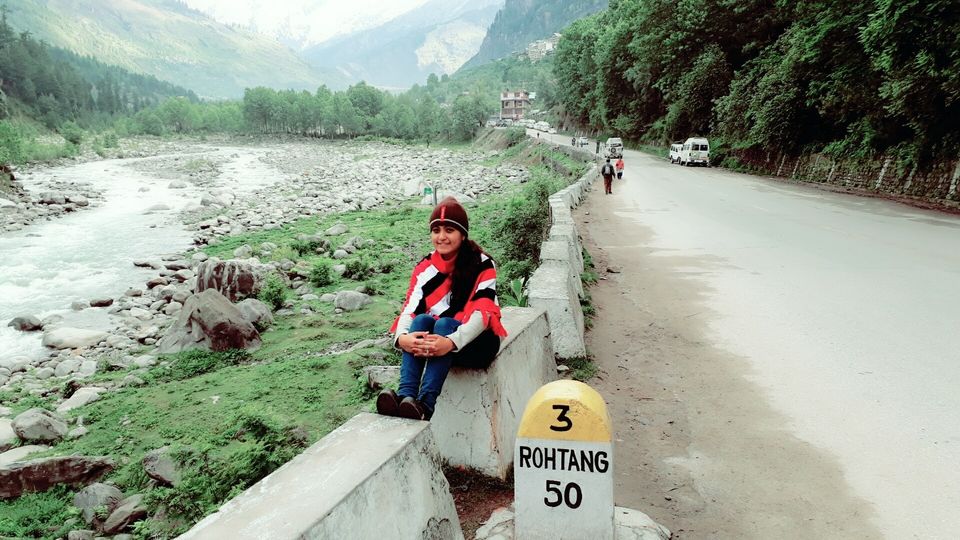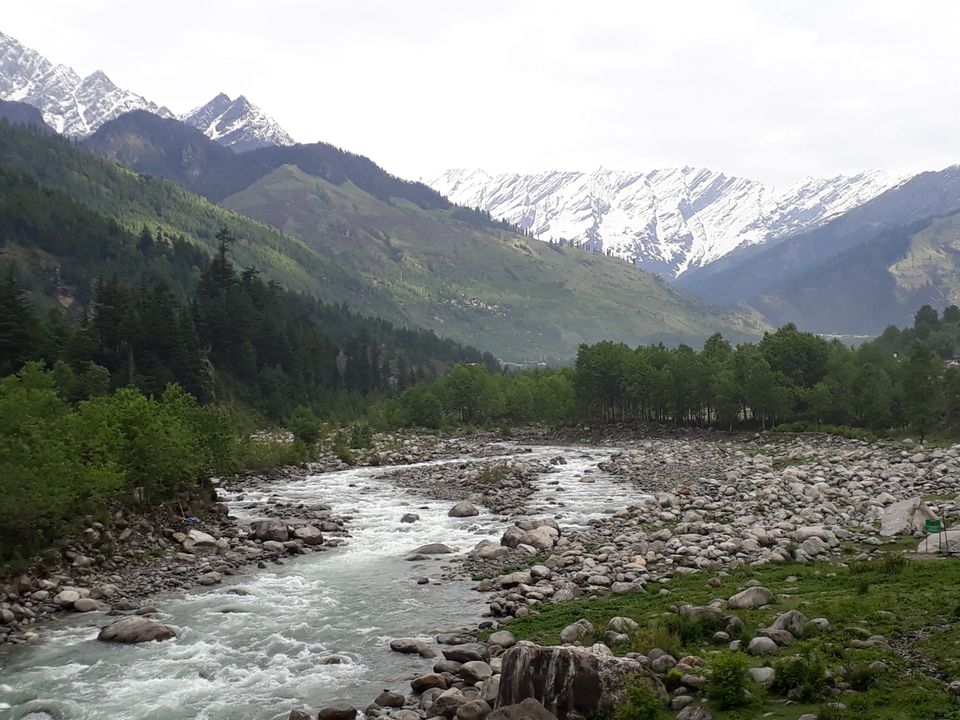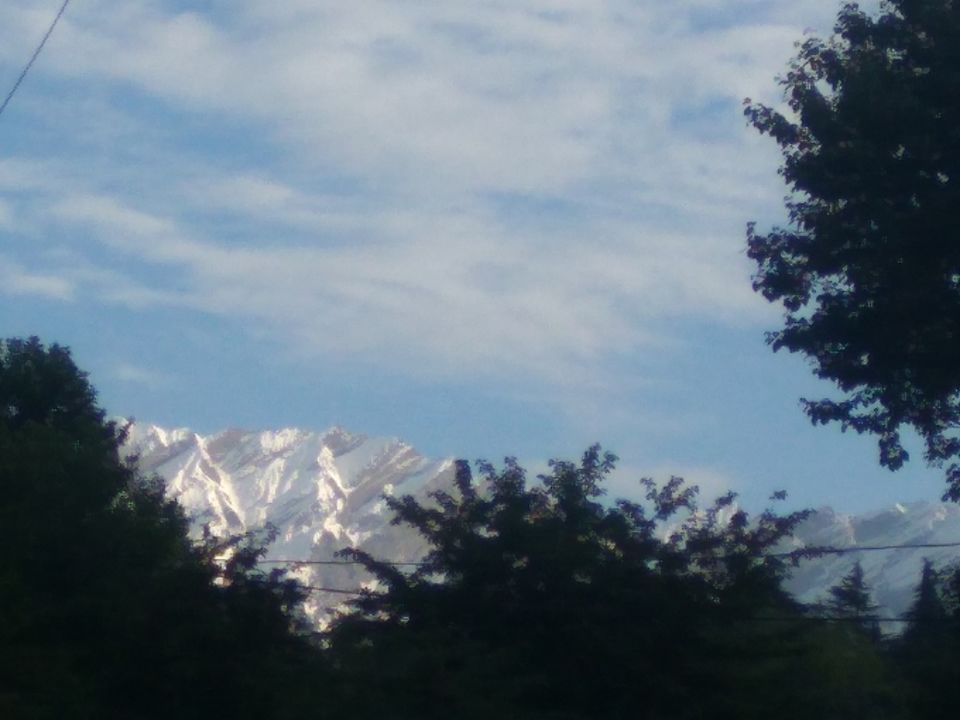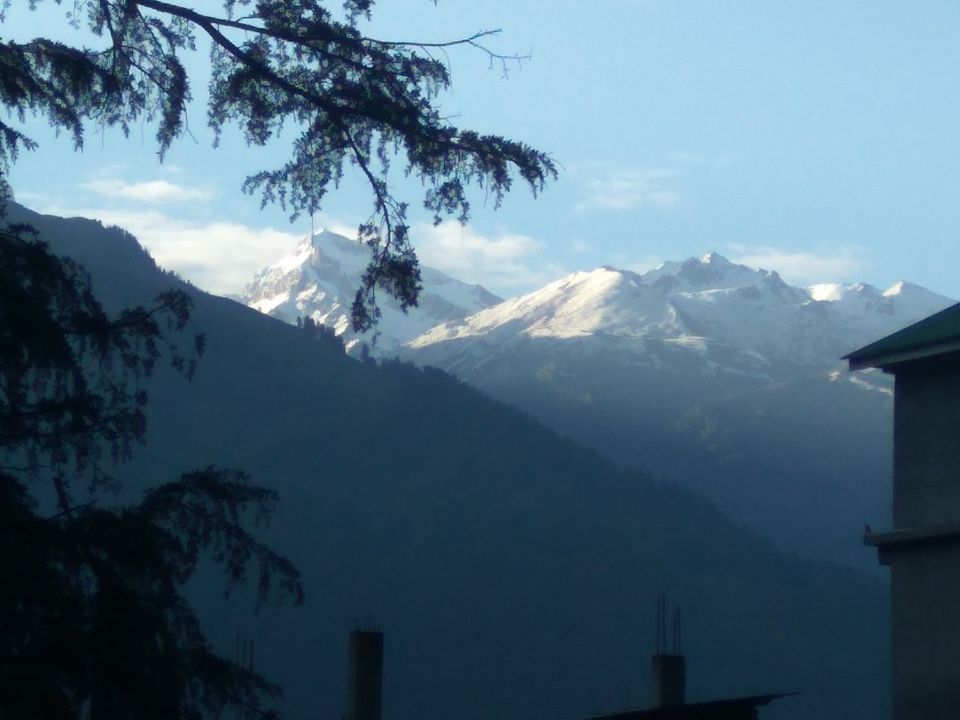 We decided to start with sight seeing which covers yes of course Hidimba Temple which is very famous then Vashishtha temple. We hired a local cab which we can book from the office located at Mall road.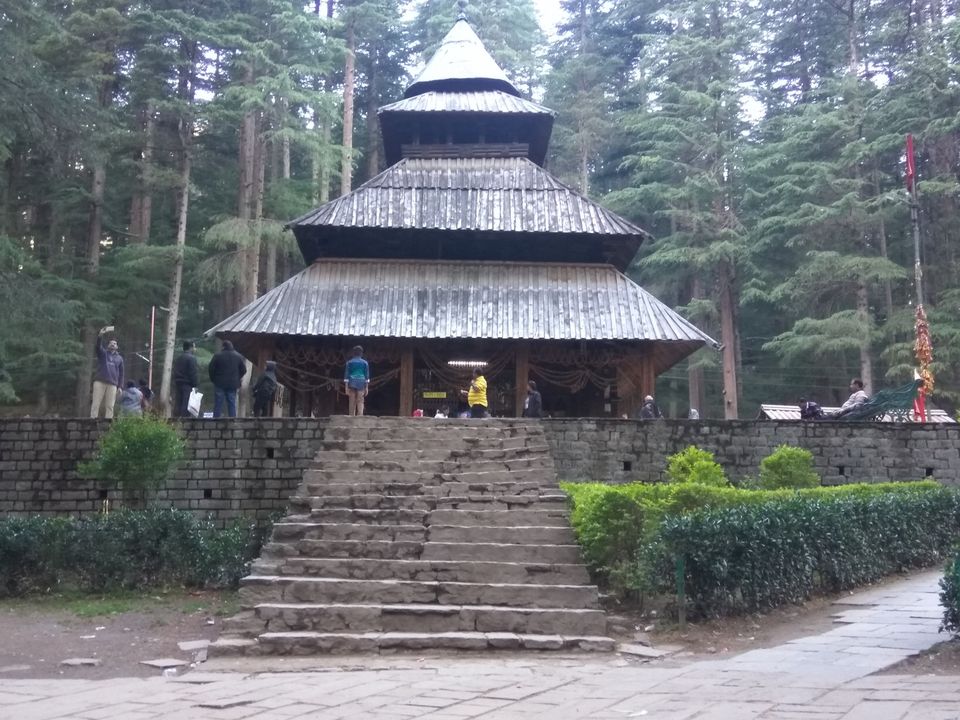 Finally, we started our journey with most awaiting place "Hidimba Temple", the simplicity and the dignity of temple is just breathtaking. You cant get over from this place. The temple is covered with dense deodar tree forest. We spent almost an hour there and then we went to Vashishtha temple.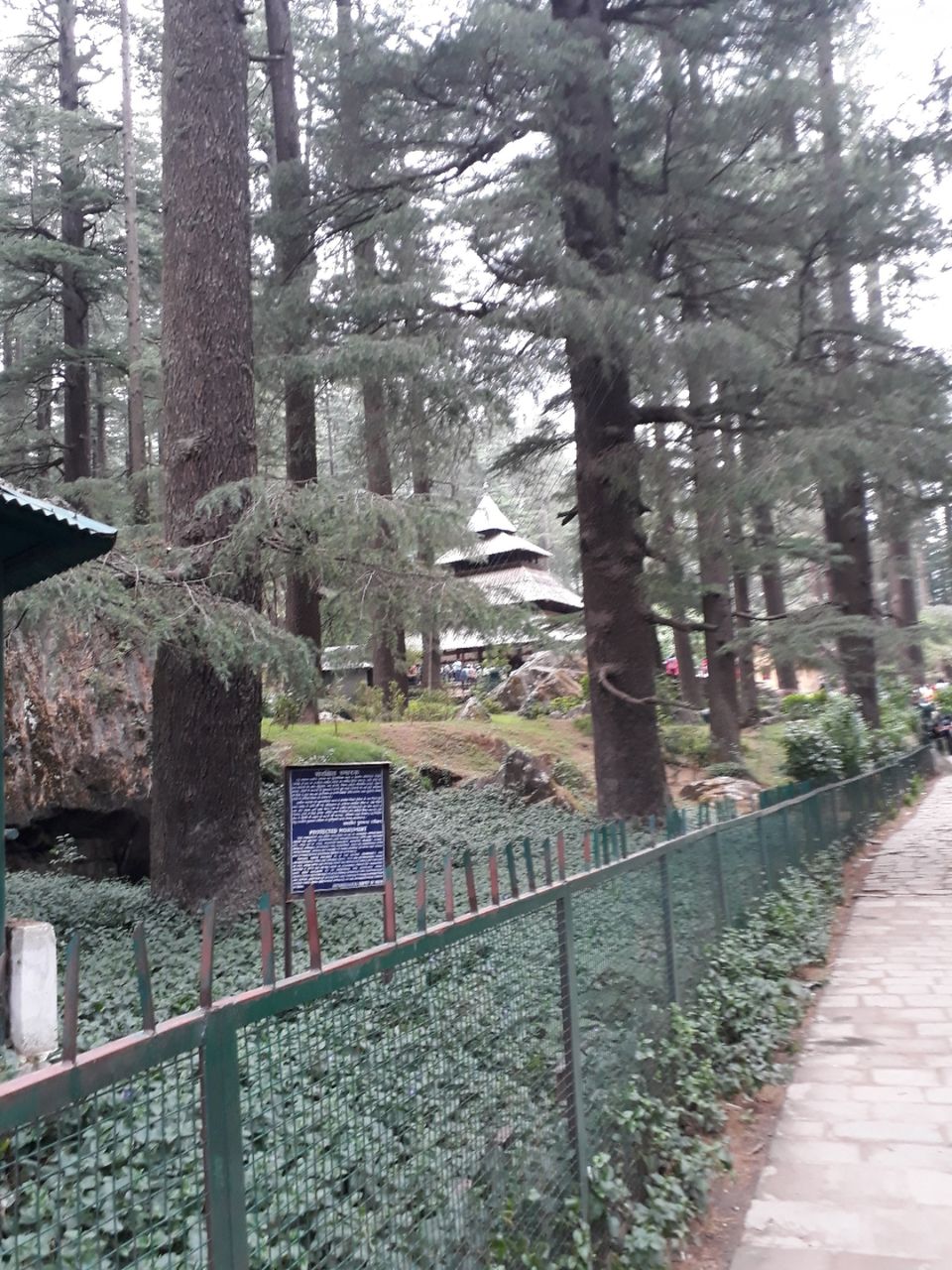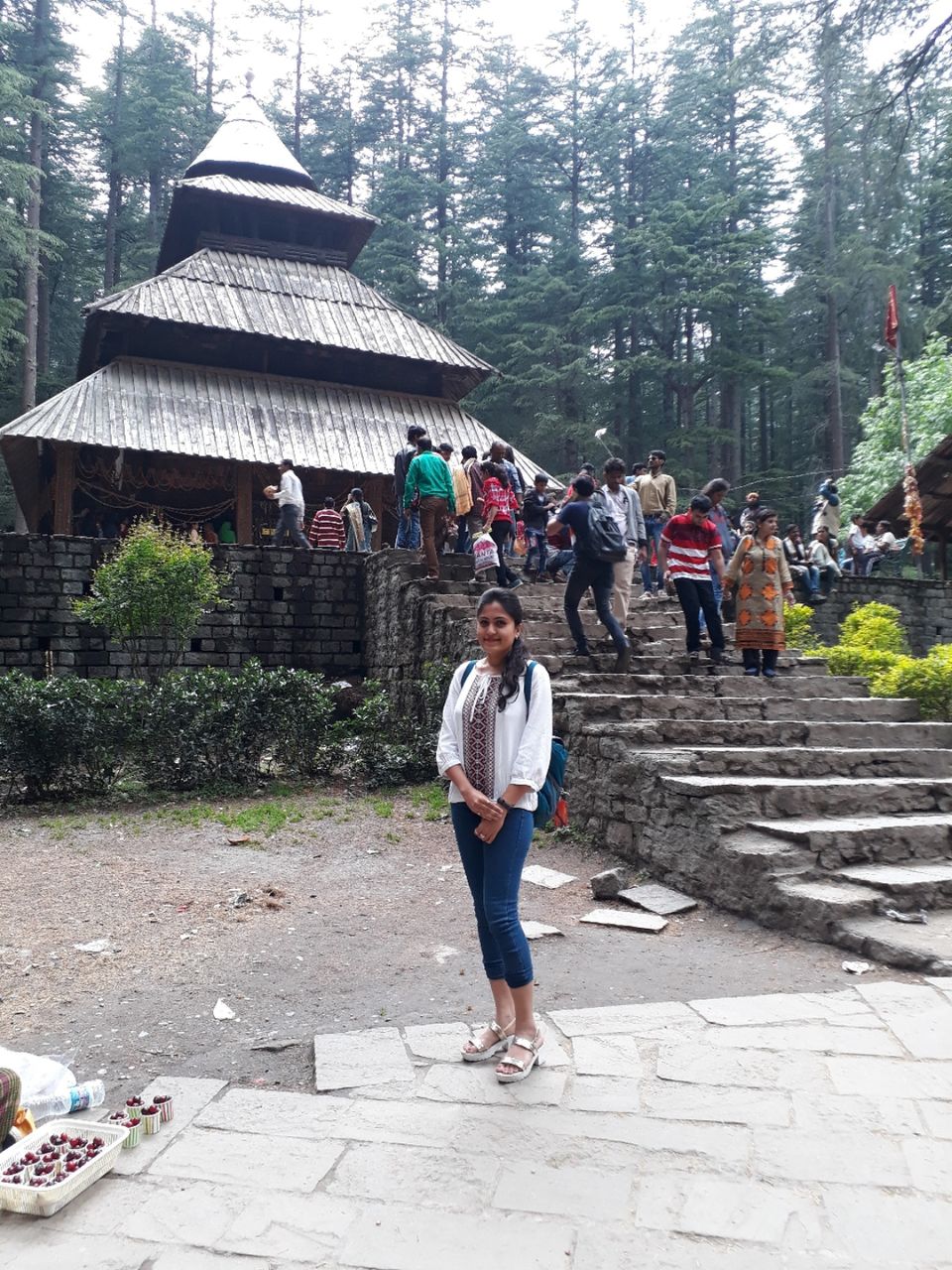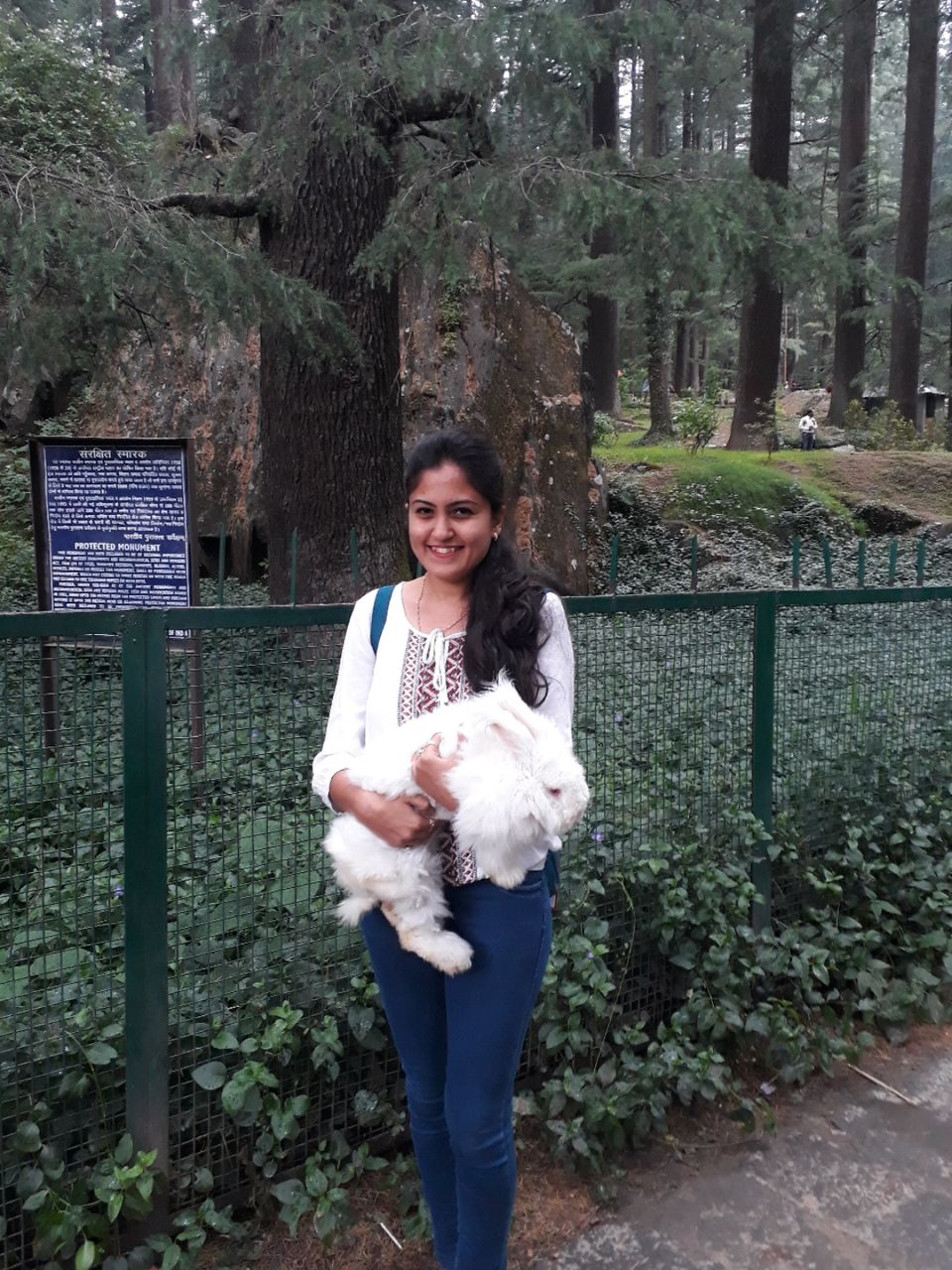 Temple is having hot water spring and it has a healing power. After staying there for one hour .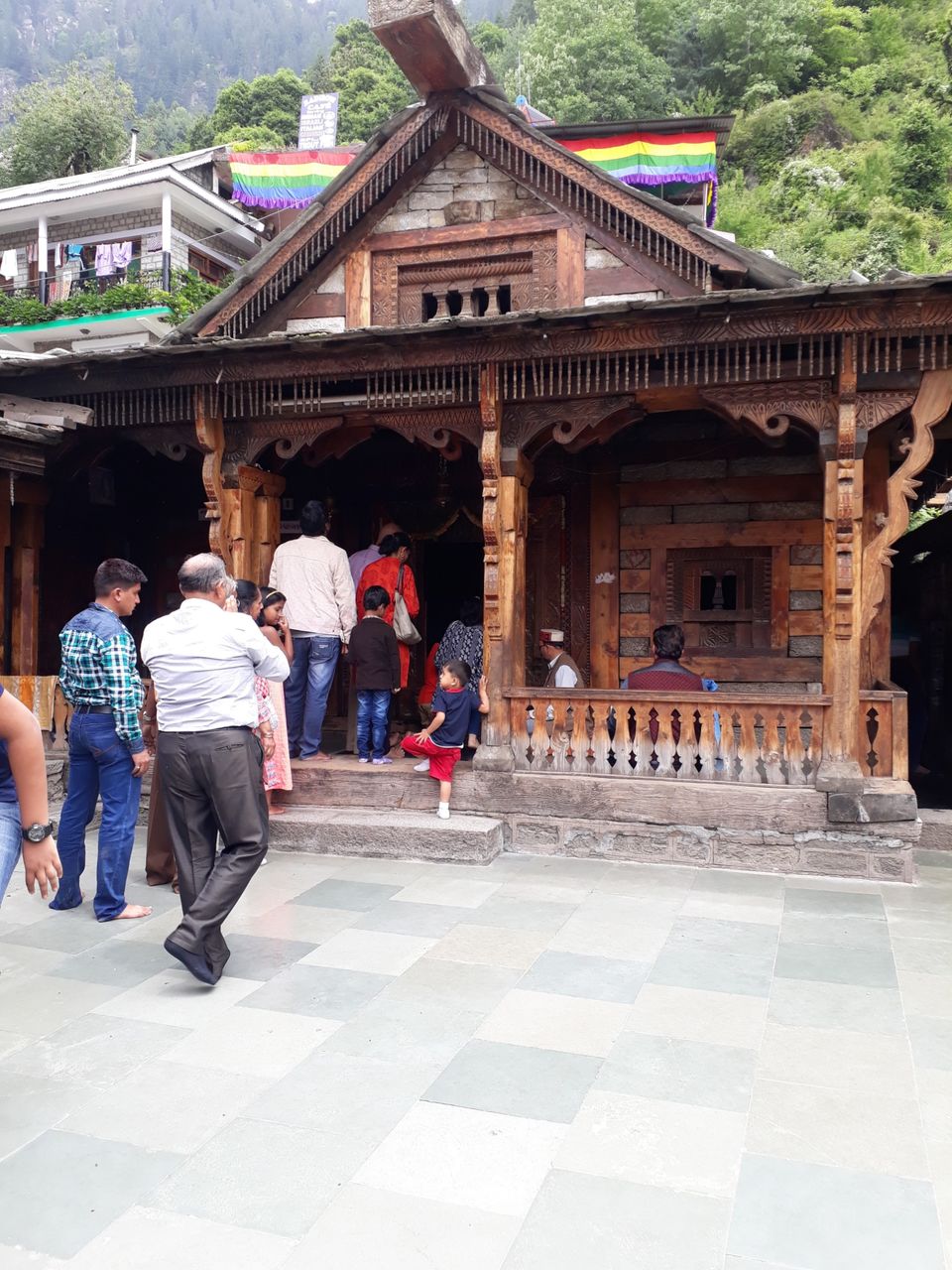 After this, we went to Old Manali where we get in touch with the local people, food and most famous leather market. While returning, I did River crossing on Beas river. It was so amazing experience.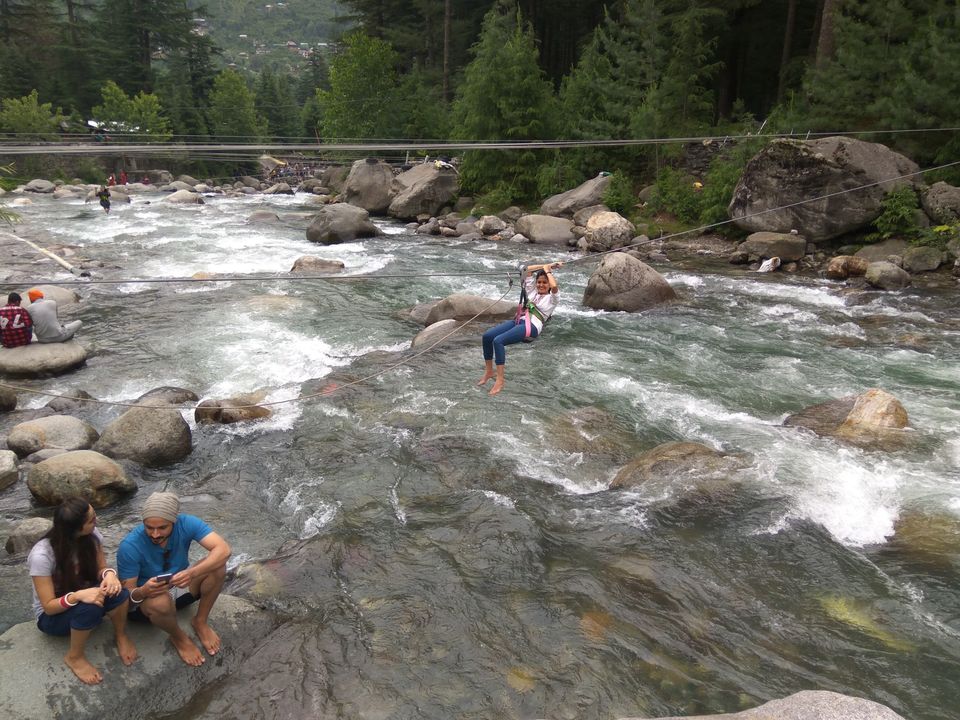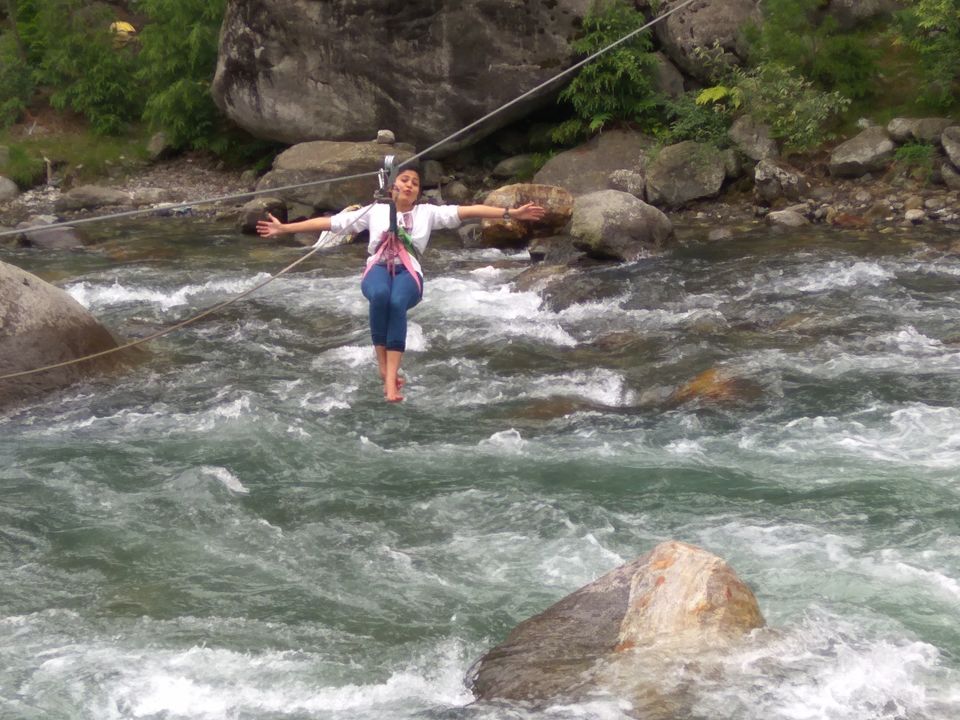 From this we went to Van vihar which is located near to the mall road and all covered with deodar trees. The sound of birds, floating river water and the smell of flowers is all your mind need to get relaxed and that we got here.
Just imagine my words. How you feel if you think your evening is spending under the sky , you are in the middle of a jungle and you are sitting besides a cold water river. Yeass, I am talking about Van vihar. The beauty and the peace at van Vihar gave me the real exception from all the noises running in my mind. I spent an evening with my family. This was our last place for a day.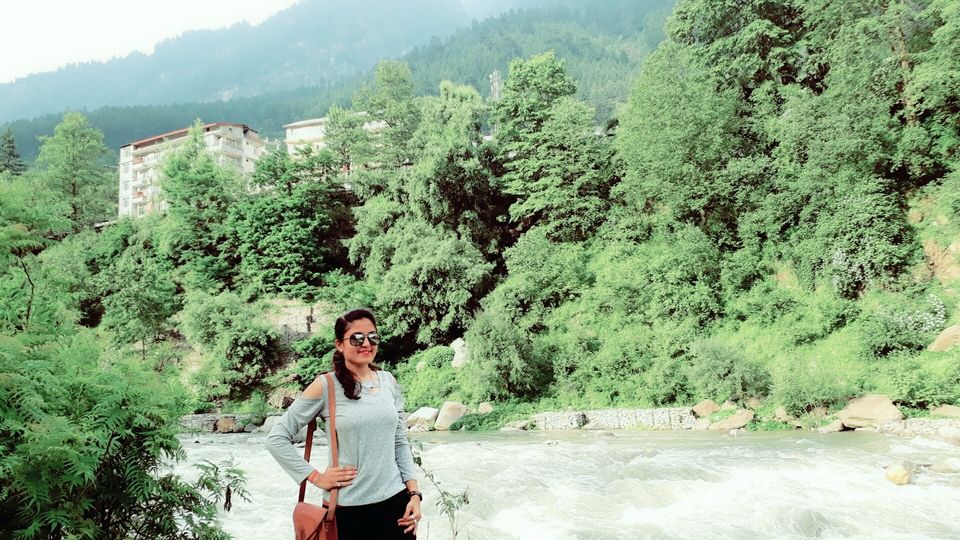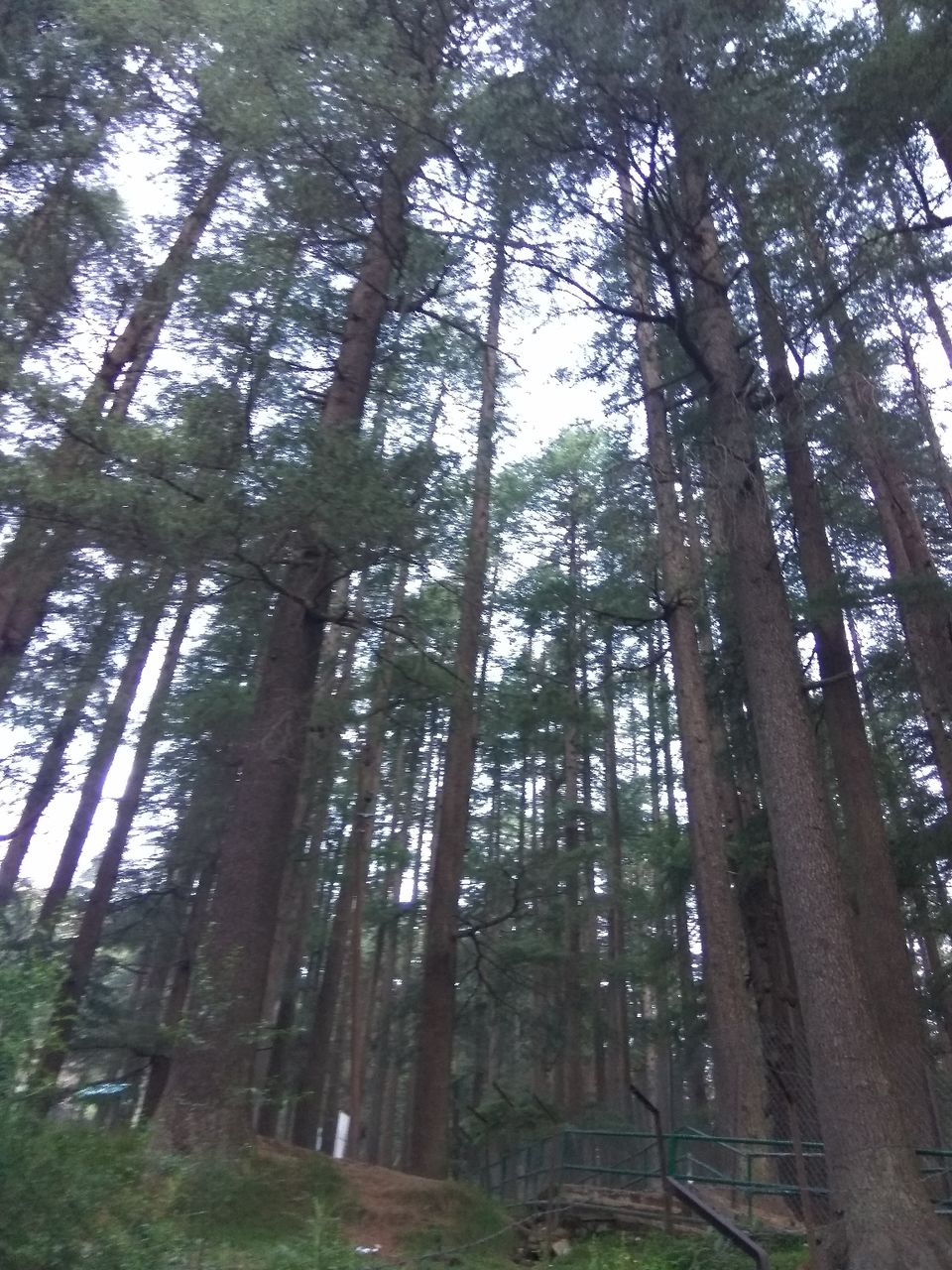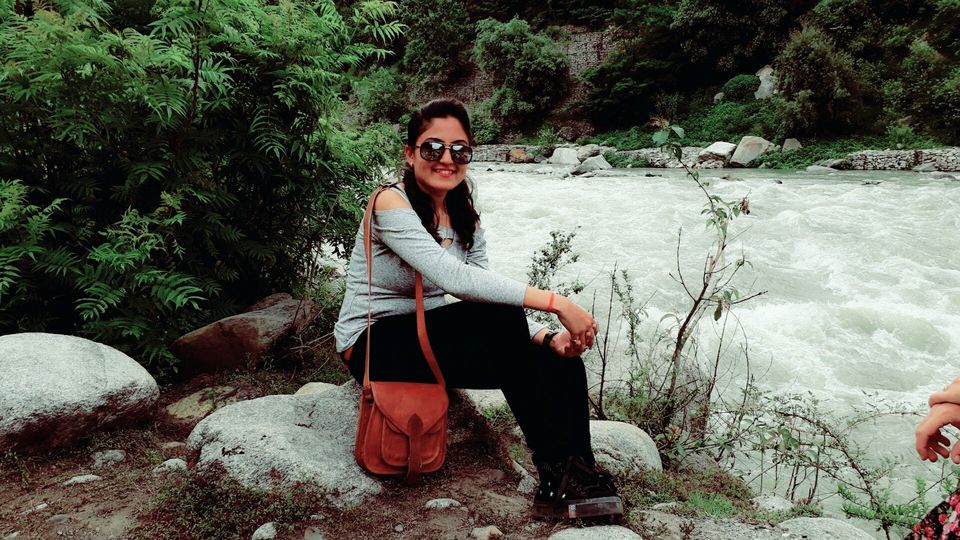 Morning Manali with a fresh air and beautiful scenery.
Today we decided to go Jogini waterfall which is far from Manali so it will take almost whole day .
Roads were very eye-catching . There are many water falls on the one side of road and the greenery at its best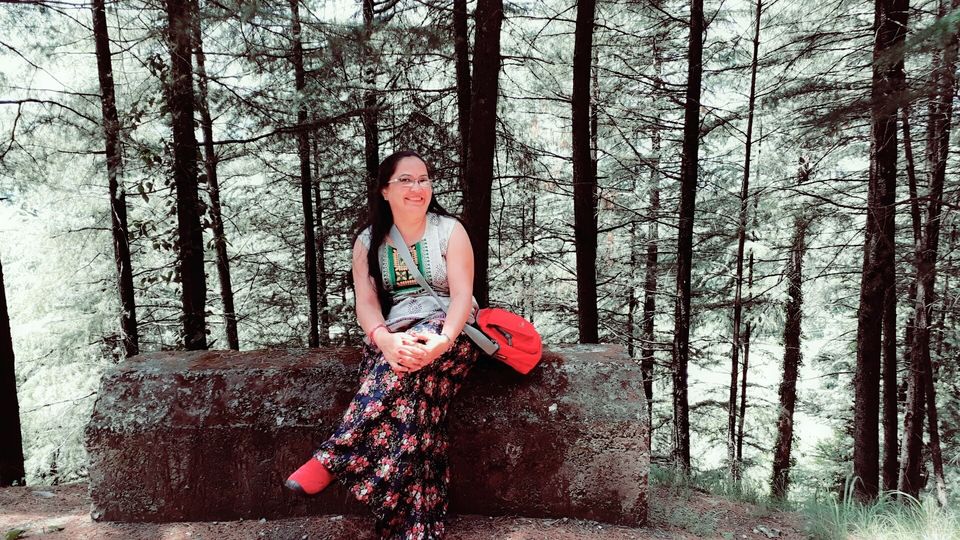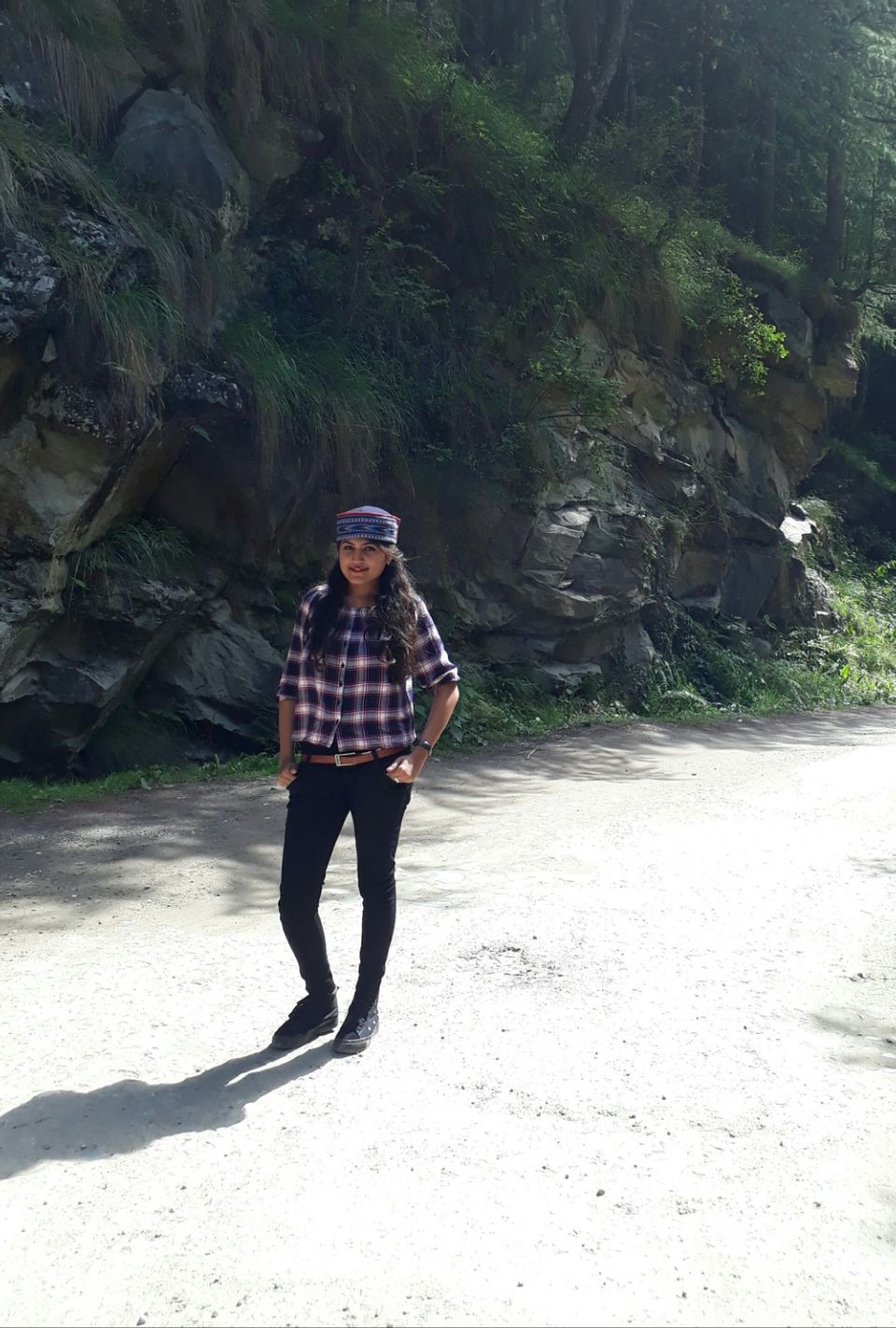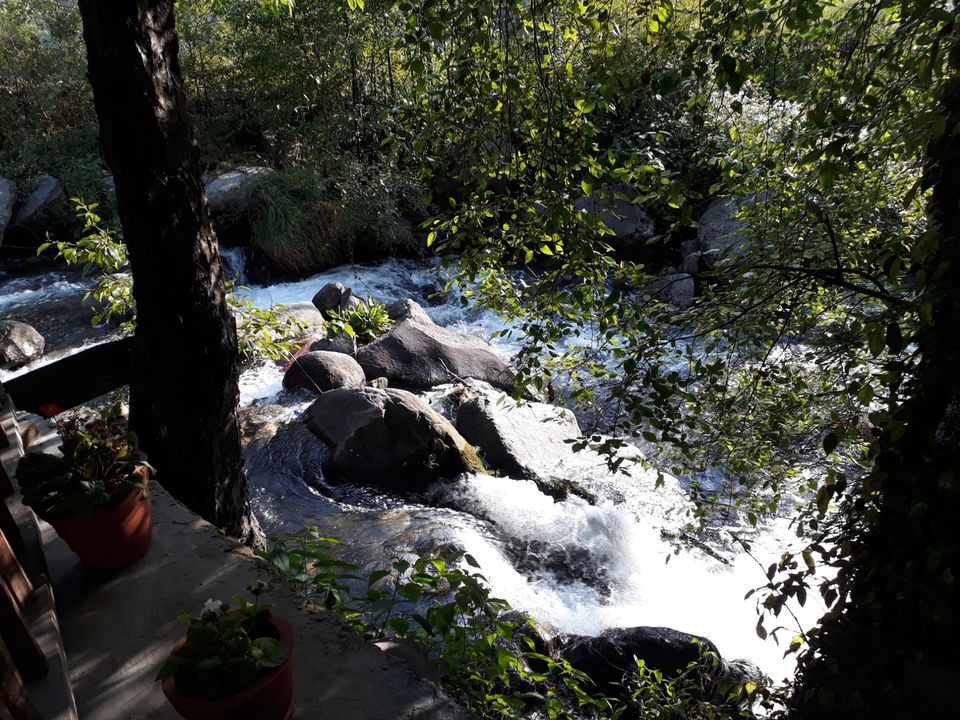 So here we came to the Jogini fall . The best thing about this fall is local food dish that you have to eat sitting just near to the fall. Awesome 🤩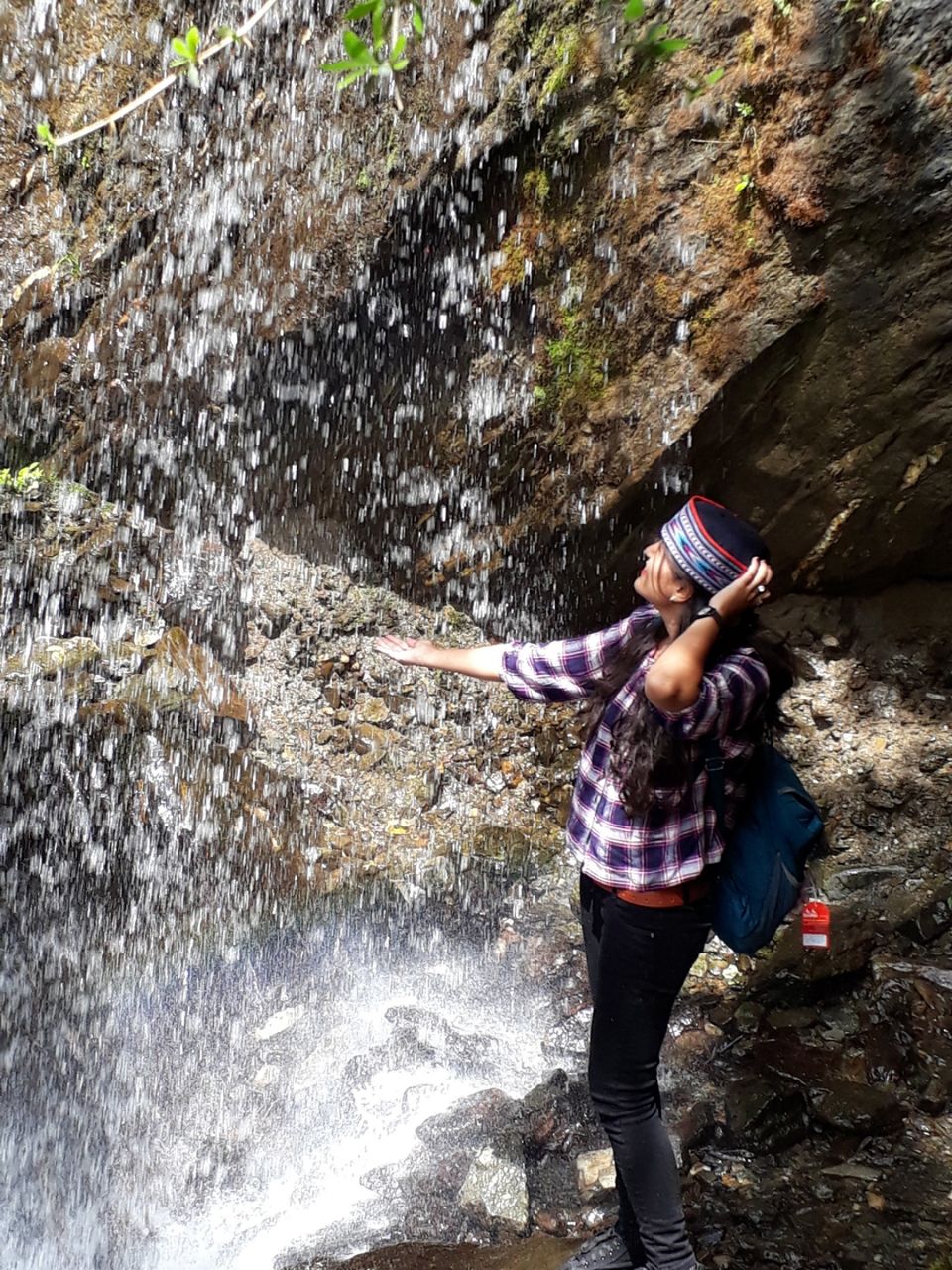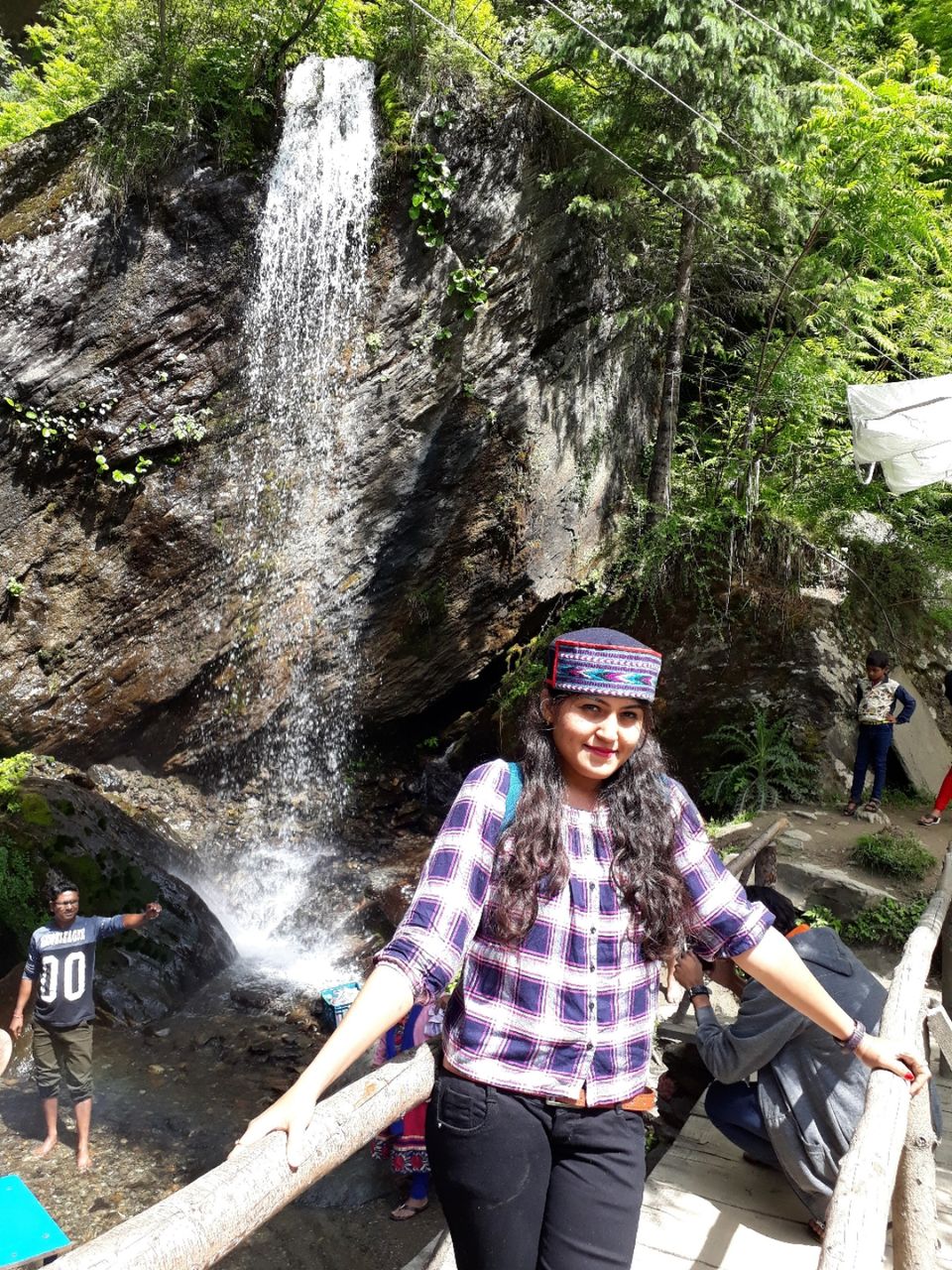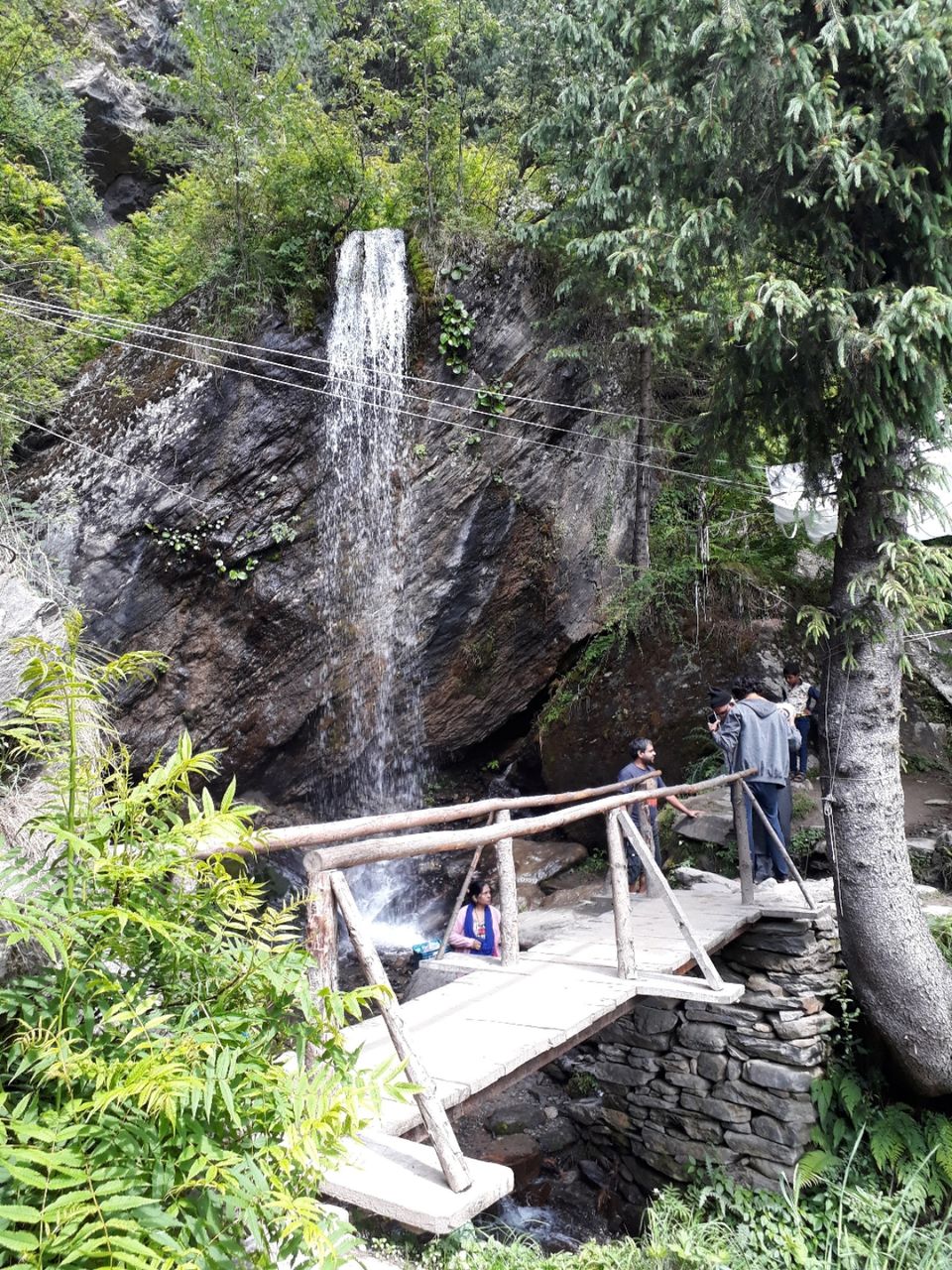 After returning from the waterfall, we went to the Montessori which is near to the Mall Road. Where we tried local cloths.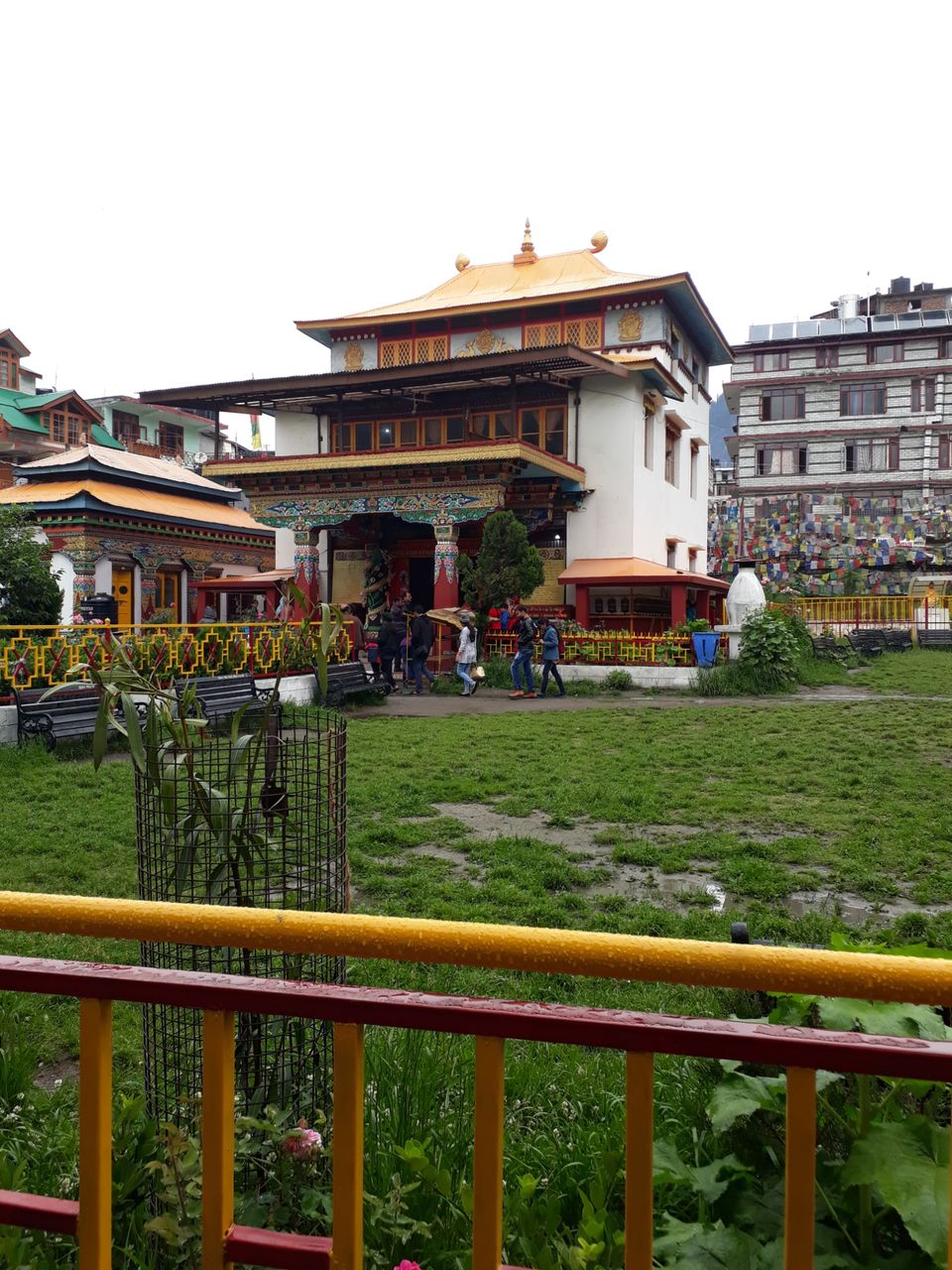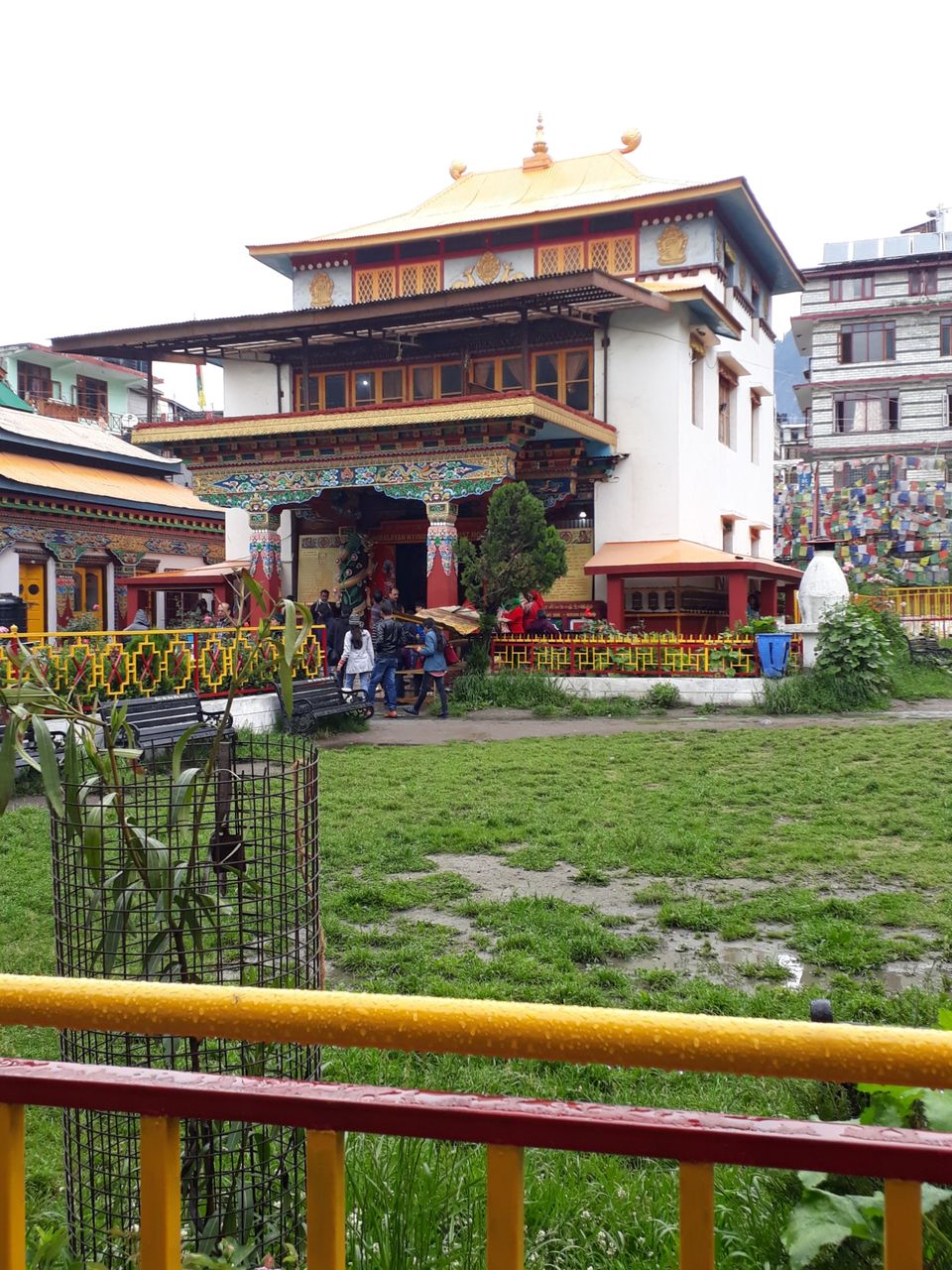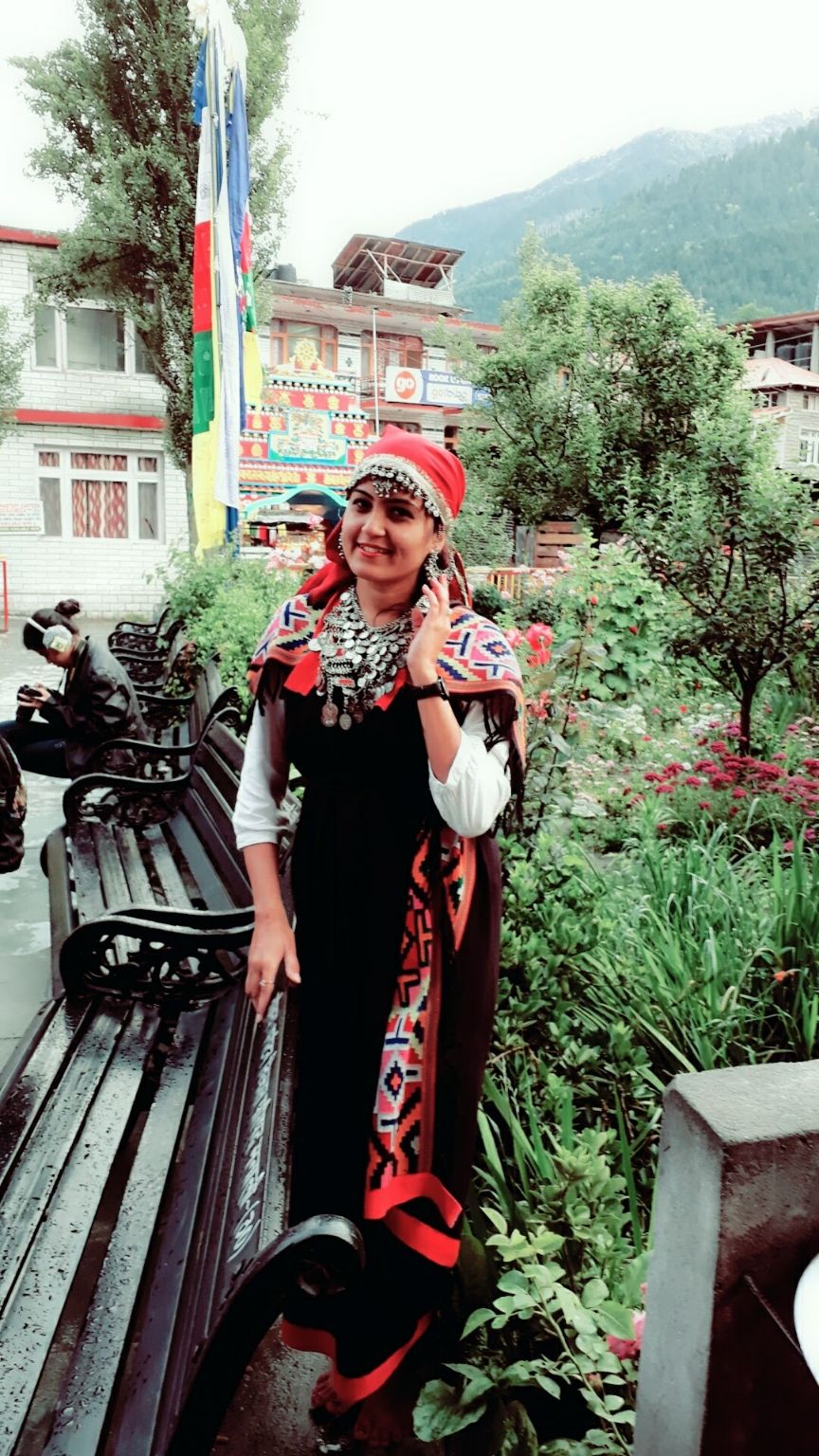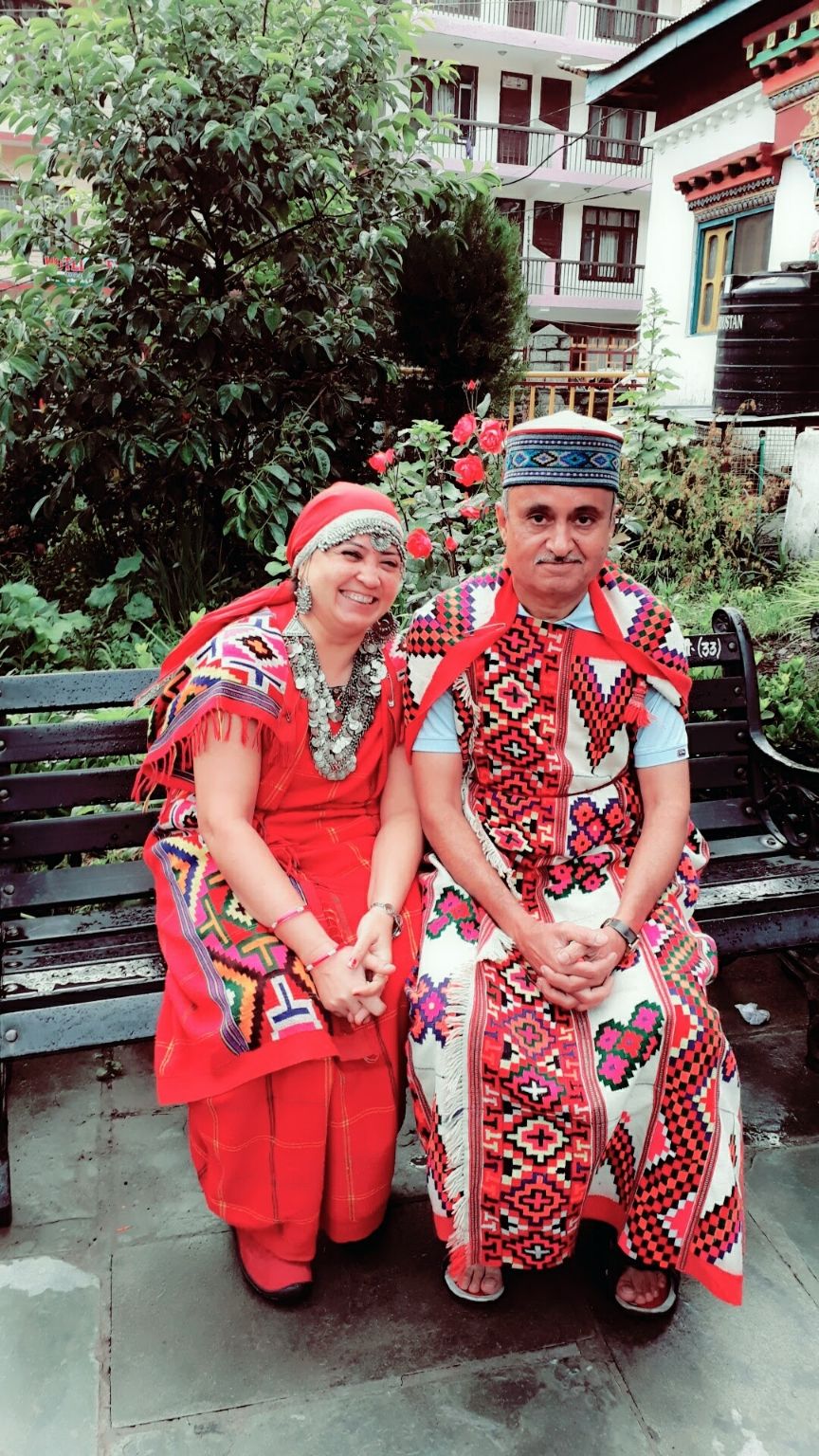 we tried food at Mall road. Also did some shopping like jam, wool clothes etc.
So here we were done for the day .
New Morning with Rohtang,
We were just waiting for this day. On the first day, we booked cab and took government entry for this day. For this you can hire cab from Mall road office .
We also took suitable cloths, goggles on rent and we began our journey.
The roads and trees on the both sides of the road were like just welcoming us. They were shining , showing their beauty and telling us that you are entering in to the paradise .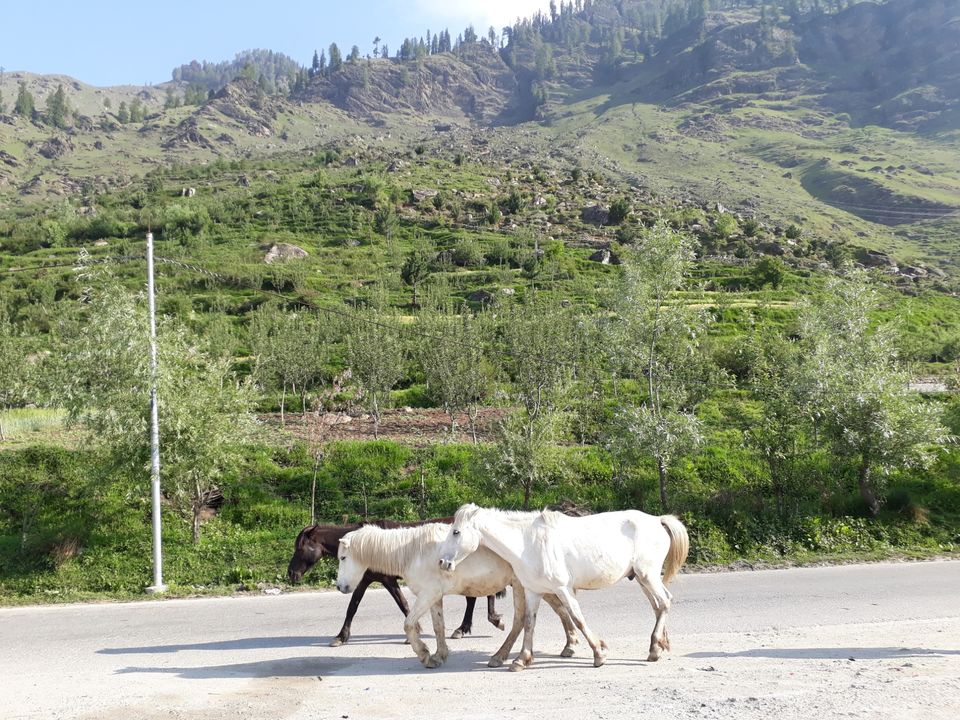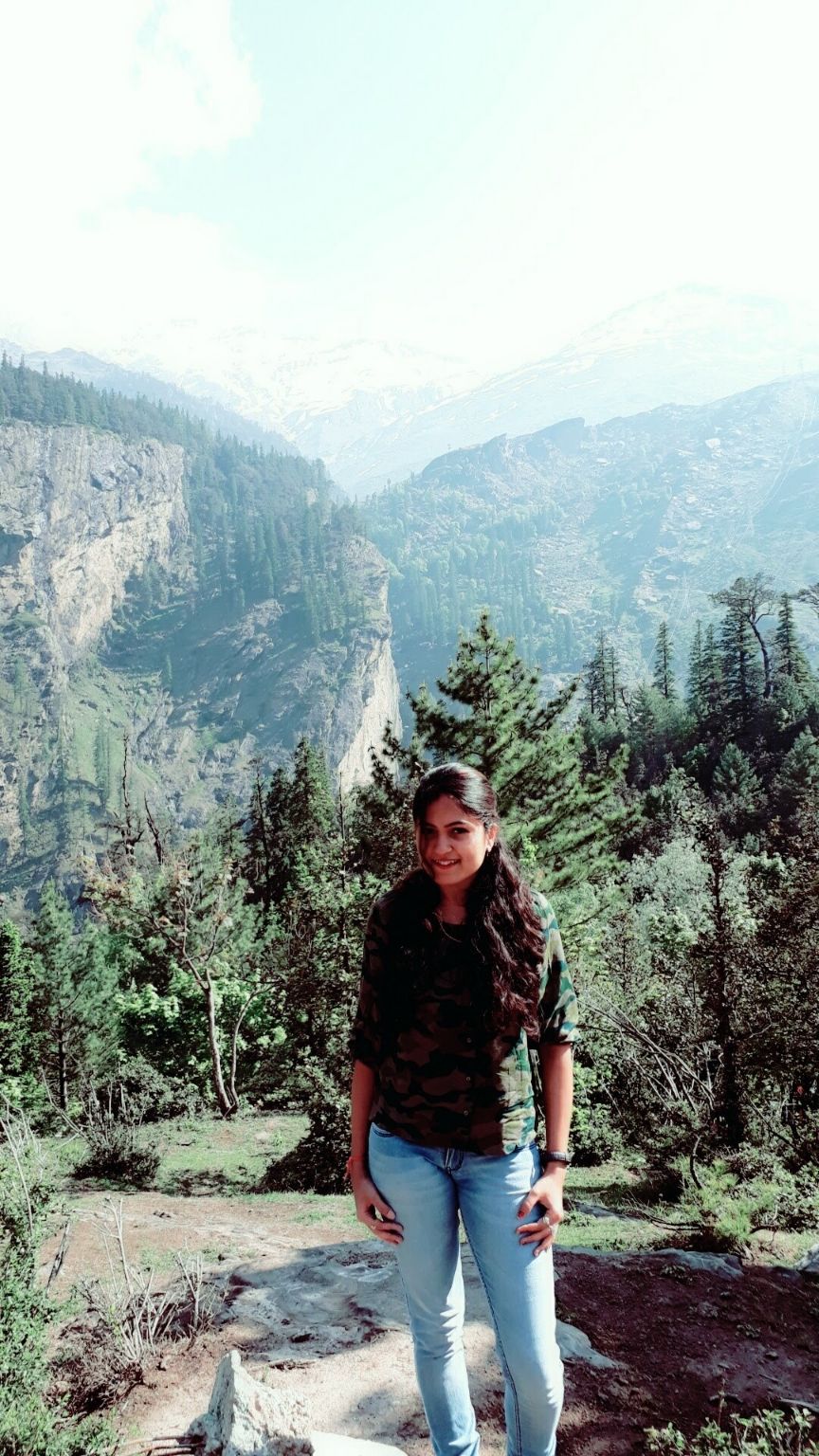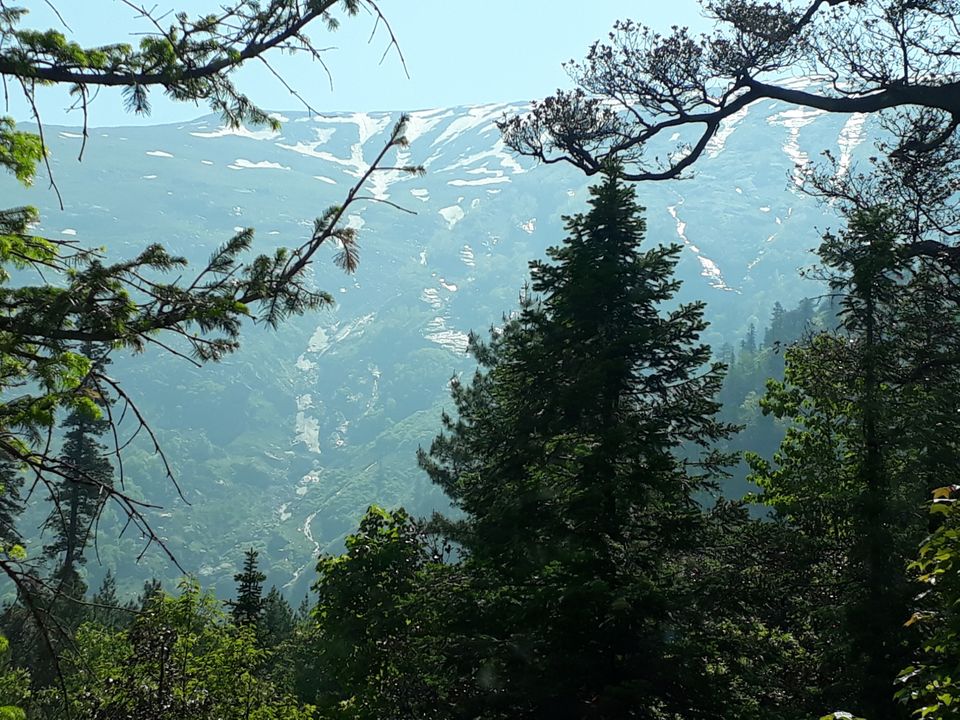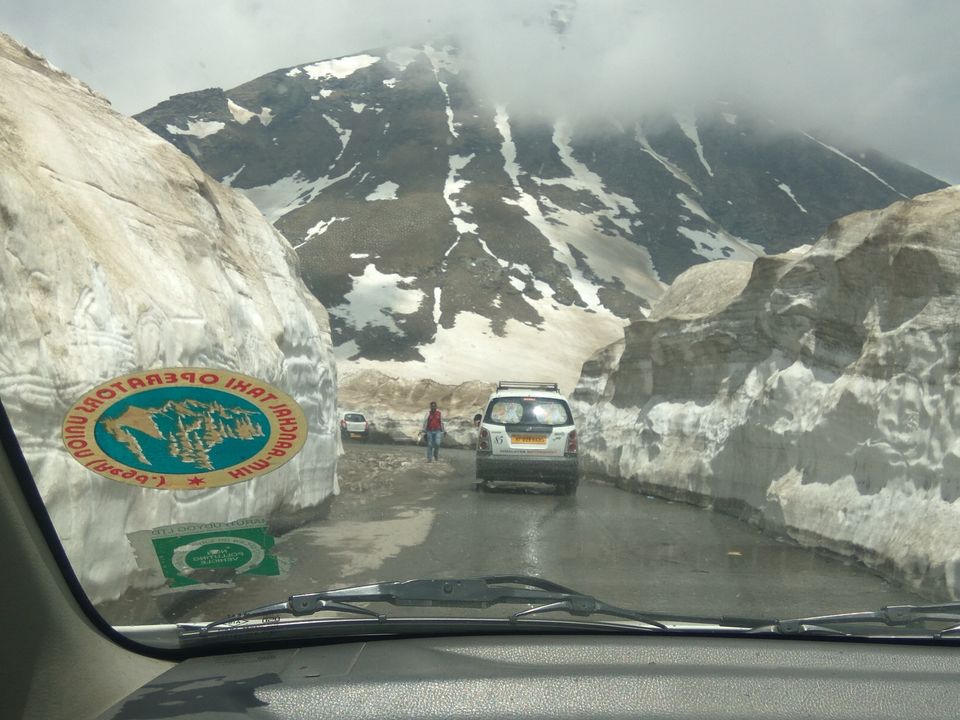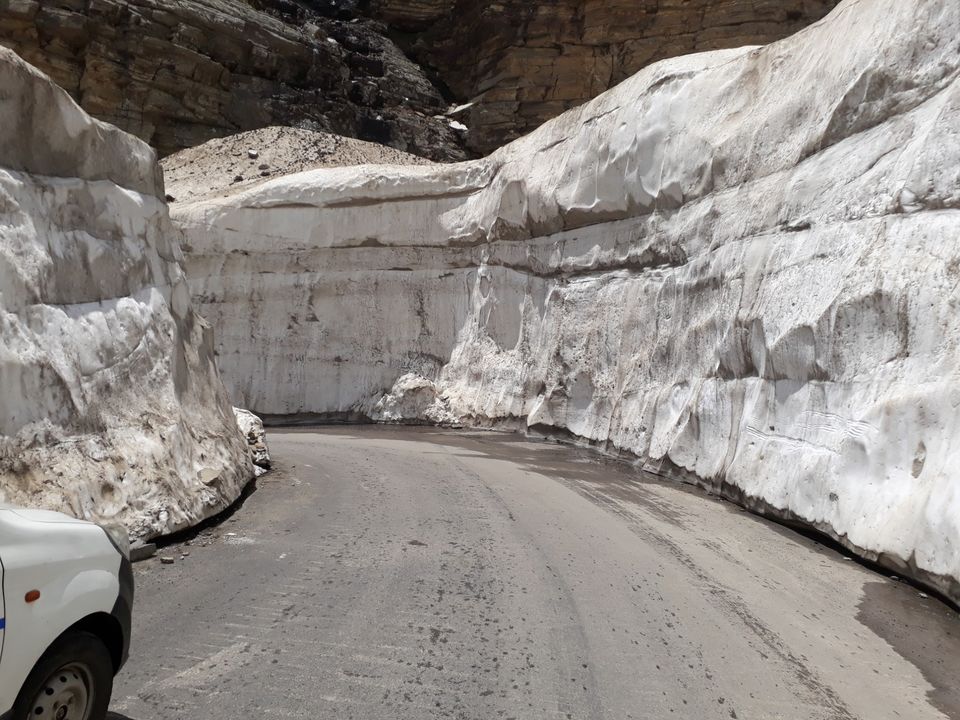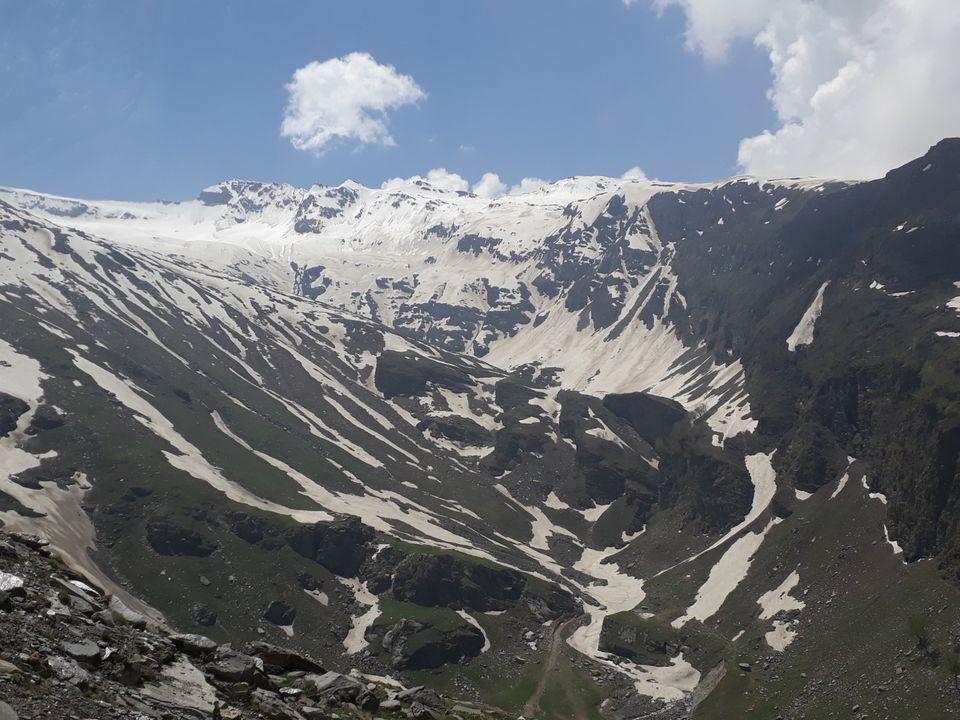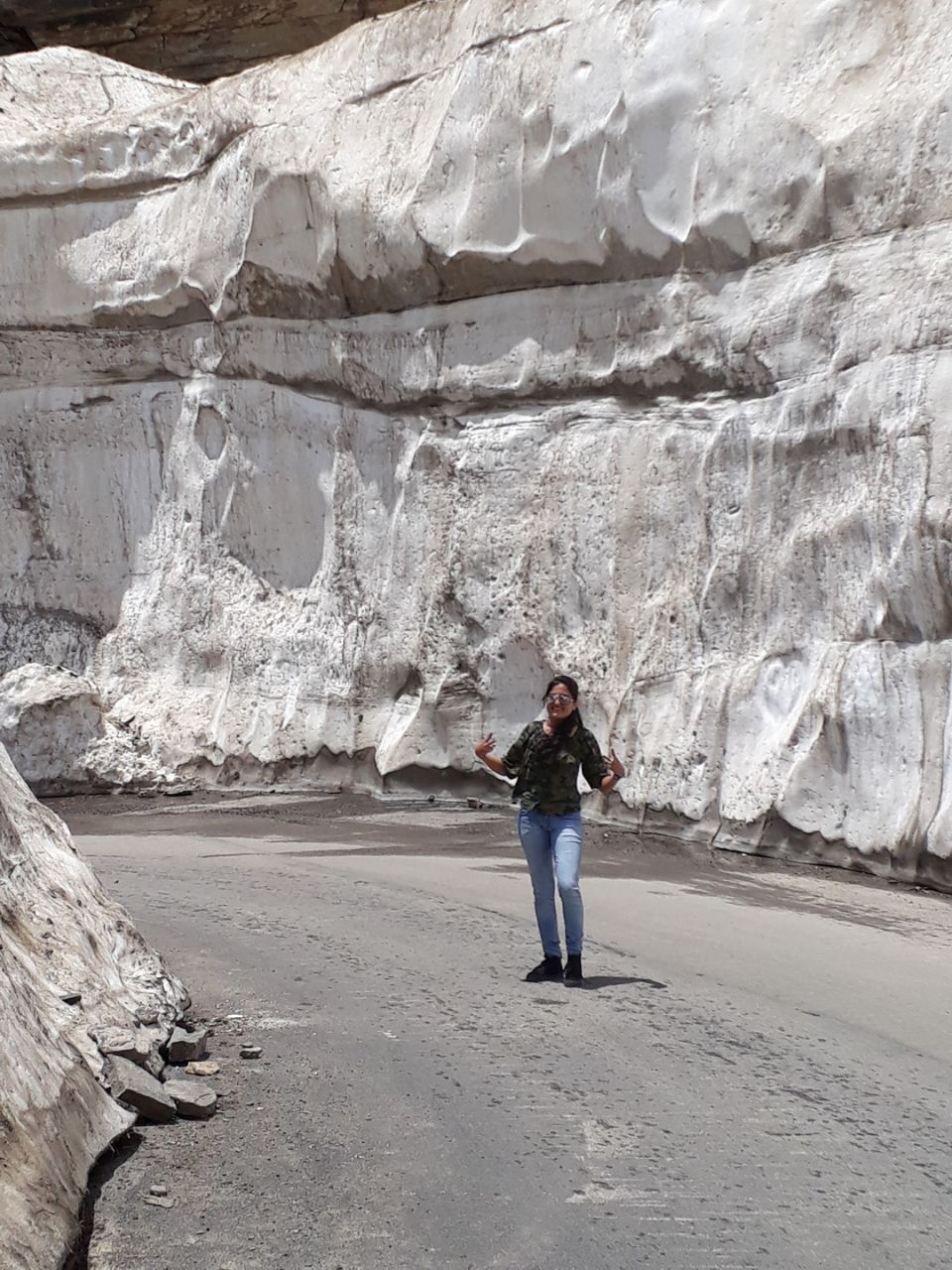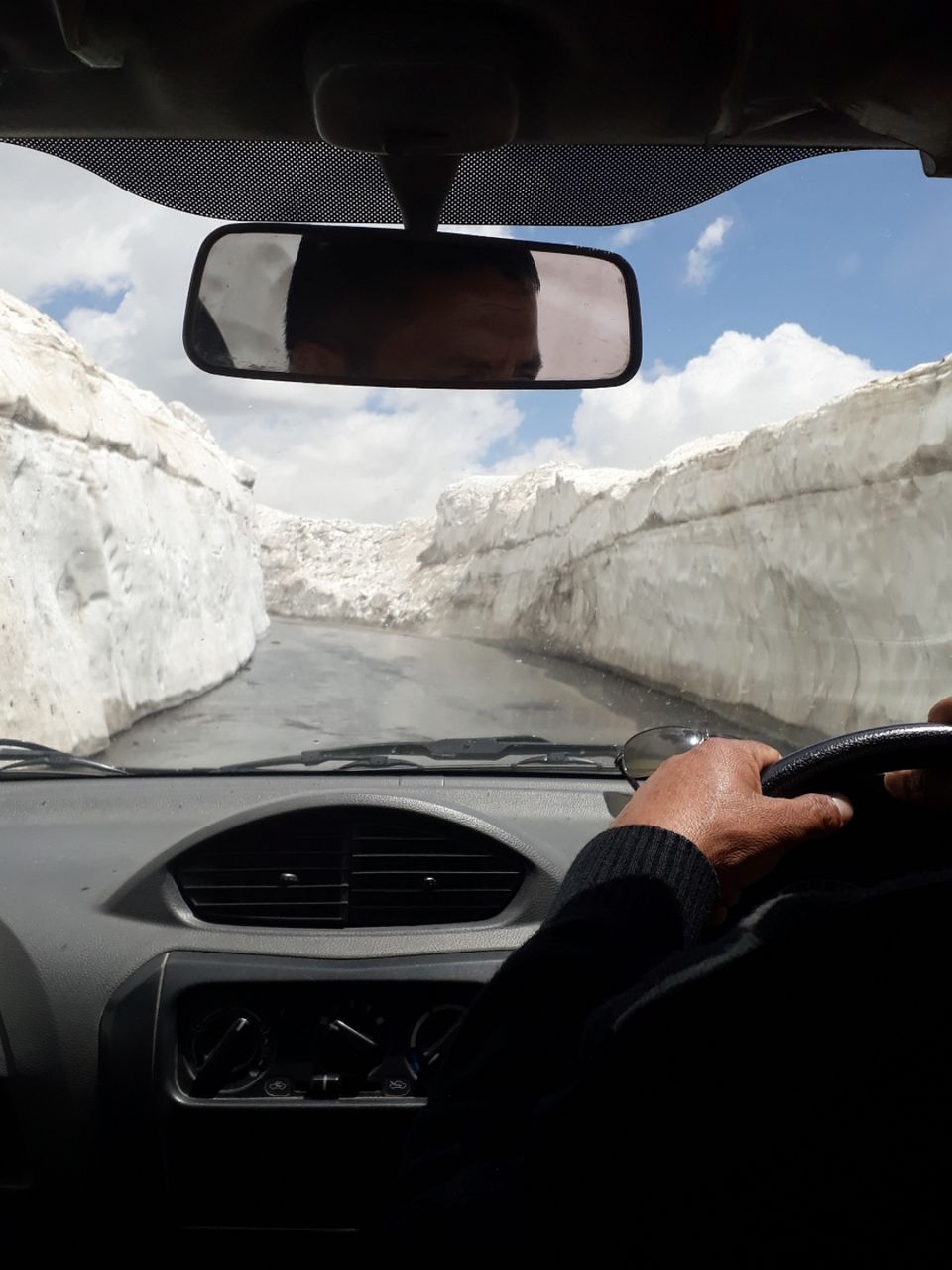 Here we came to Rohtang. The mountains were covered with white dress made up of snow . The sun rays were falling on the snow and adding vitamins in the beauty of Rohtang. The temperature was 5 degree.
In a real terms, Rohtang is having breathtaking beauty and making you speechless by it's beauty.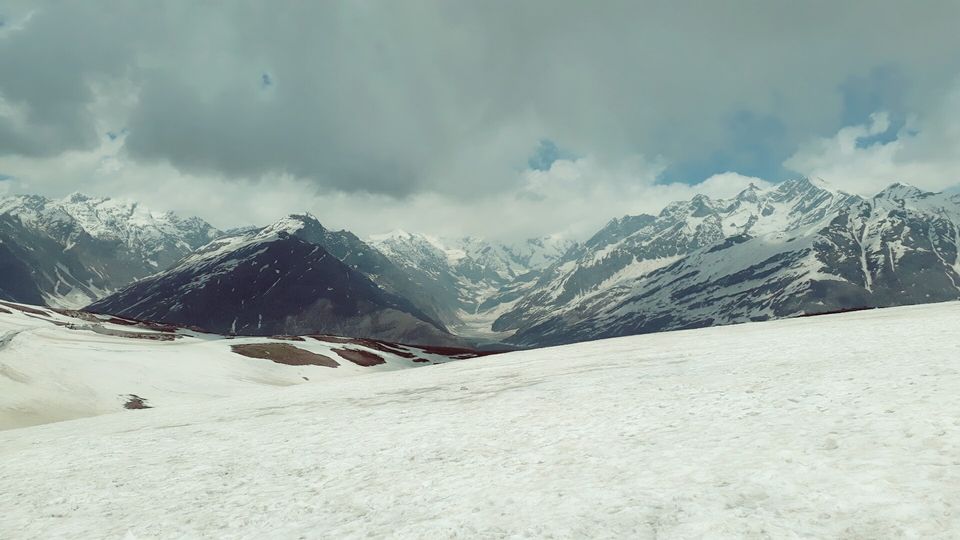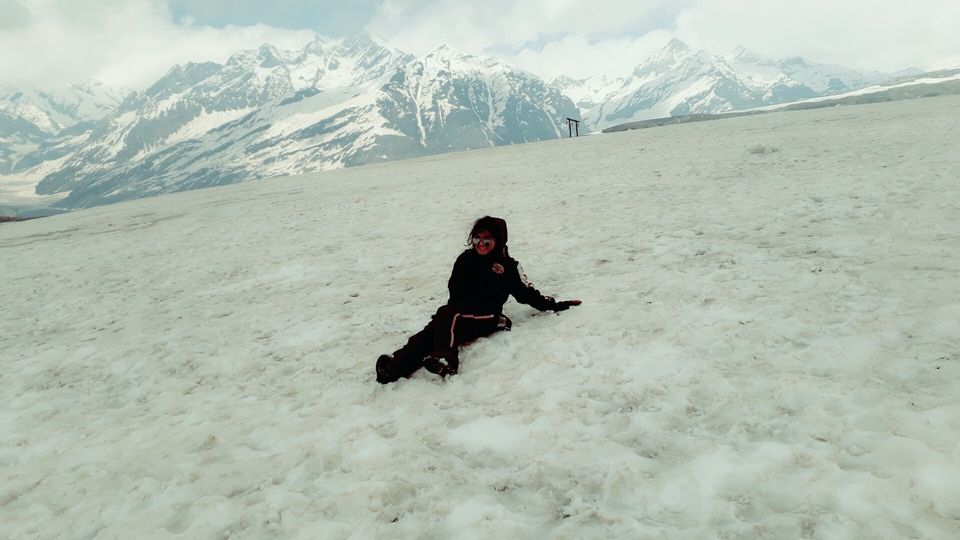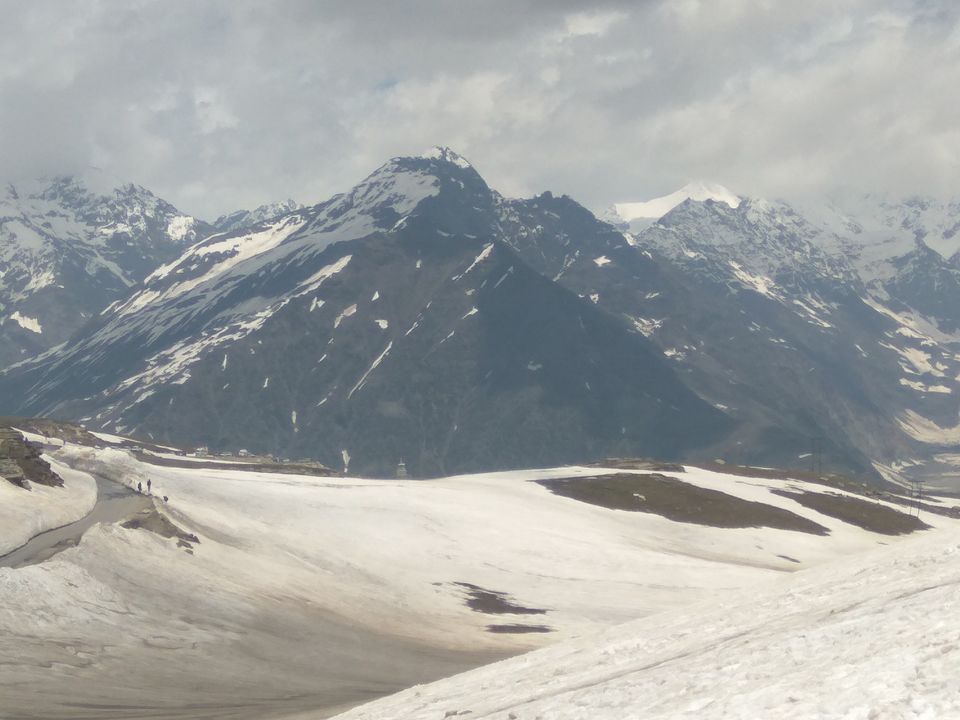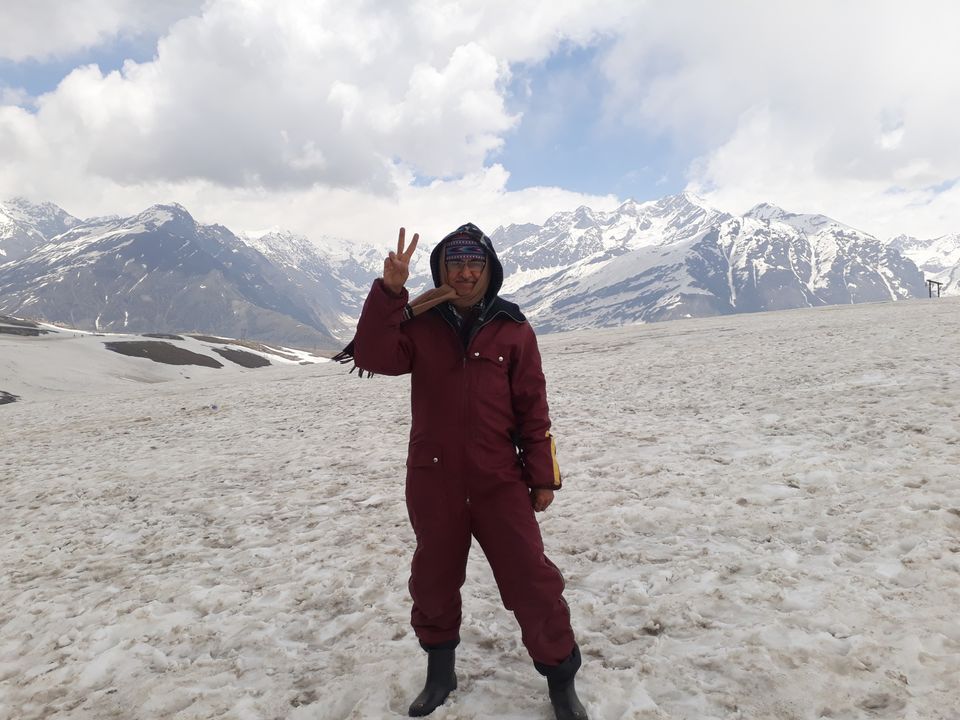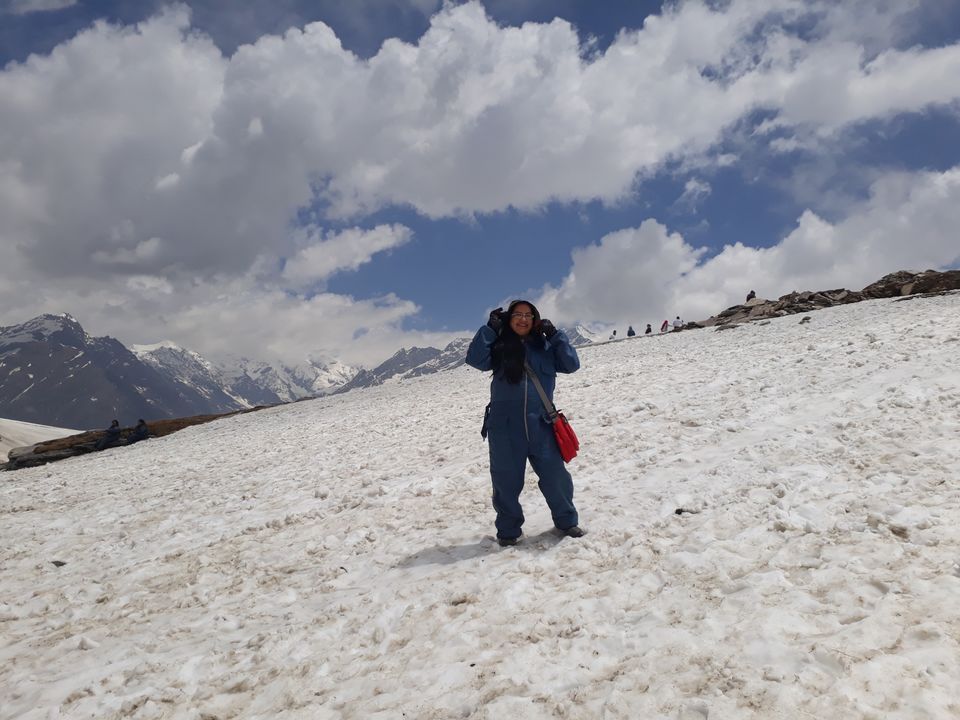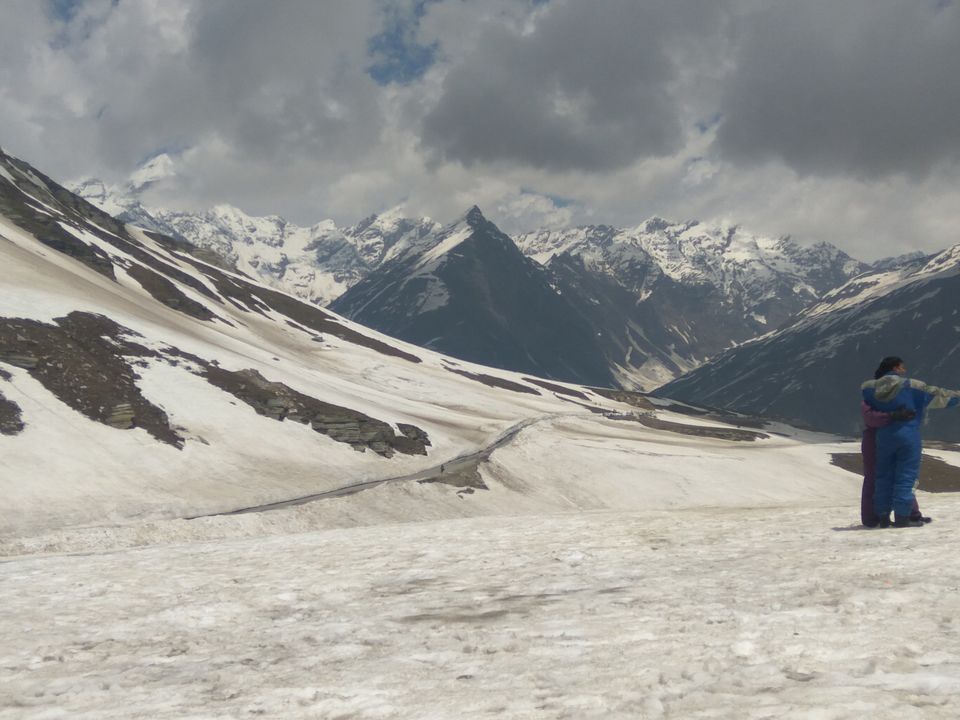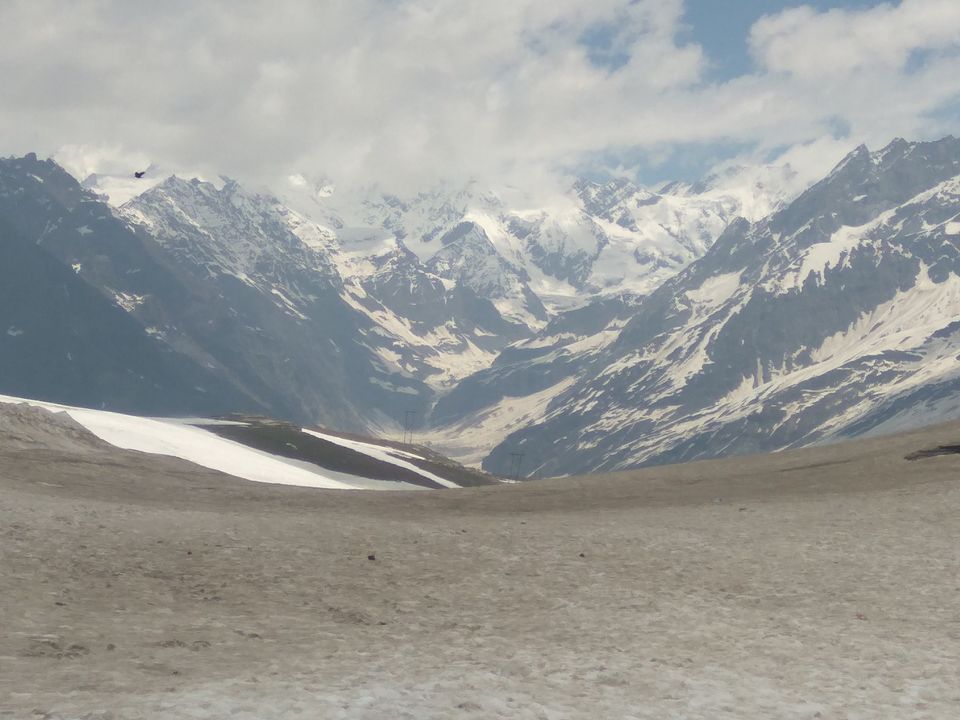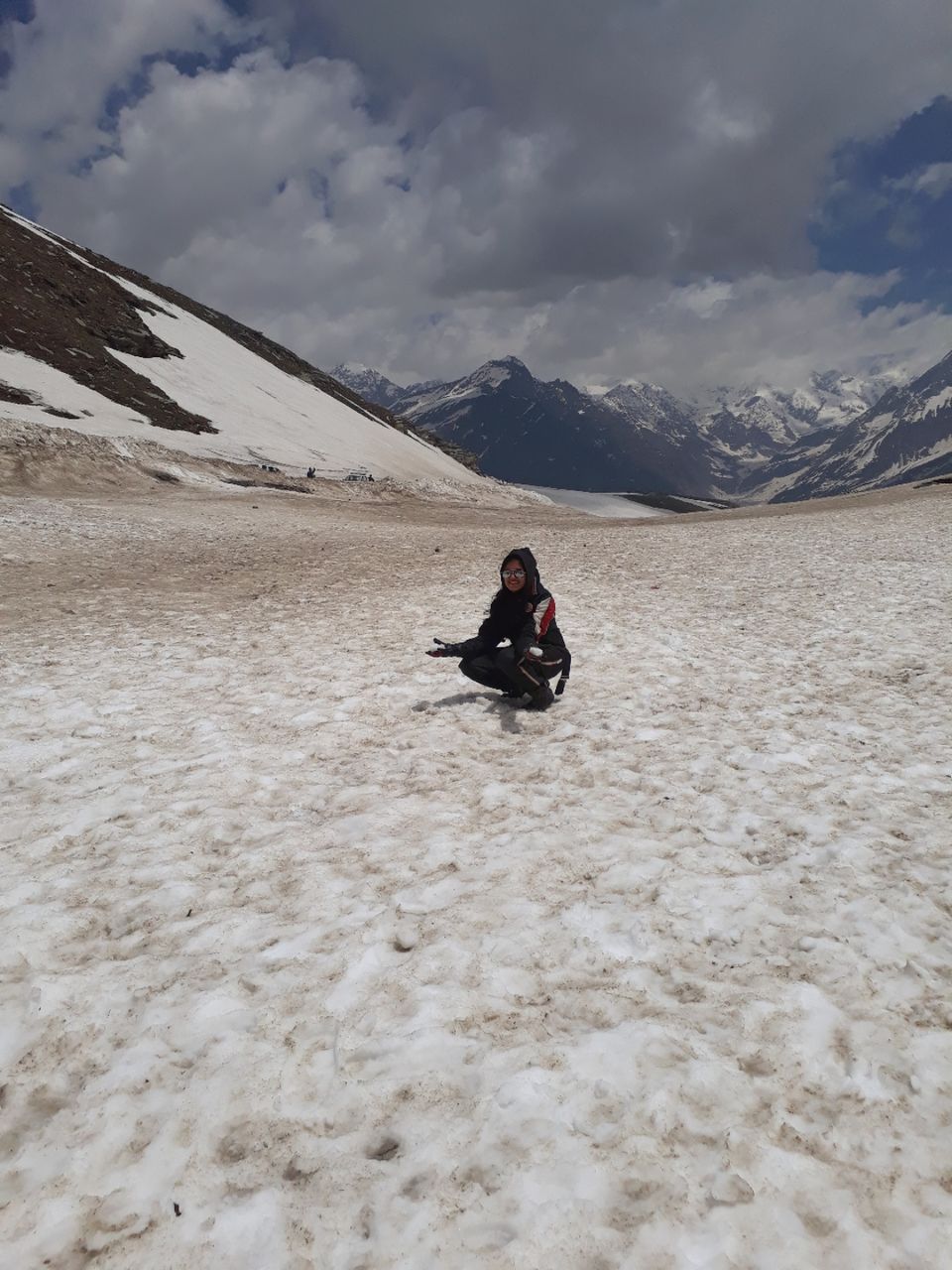 In the evening, we went to Solang valley which is very famous for Paragliding and I wanted to have this experience to make my visit marvelous.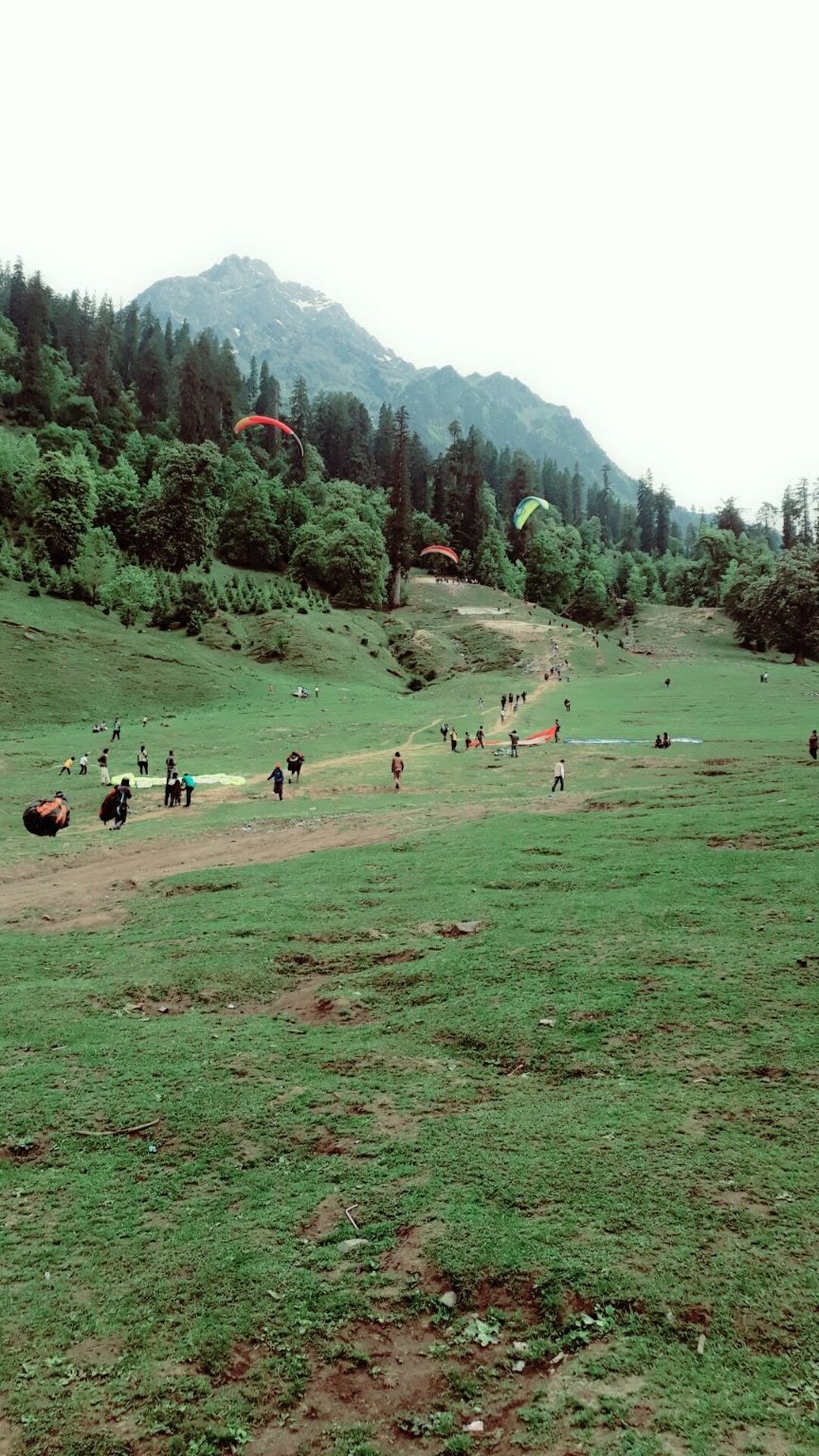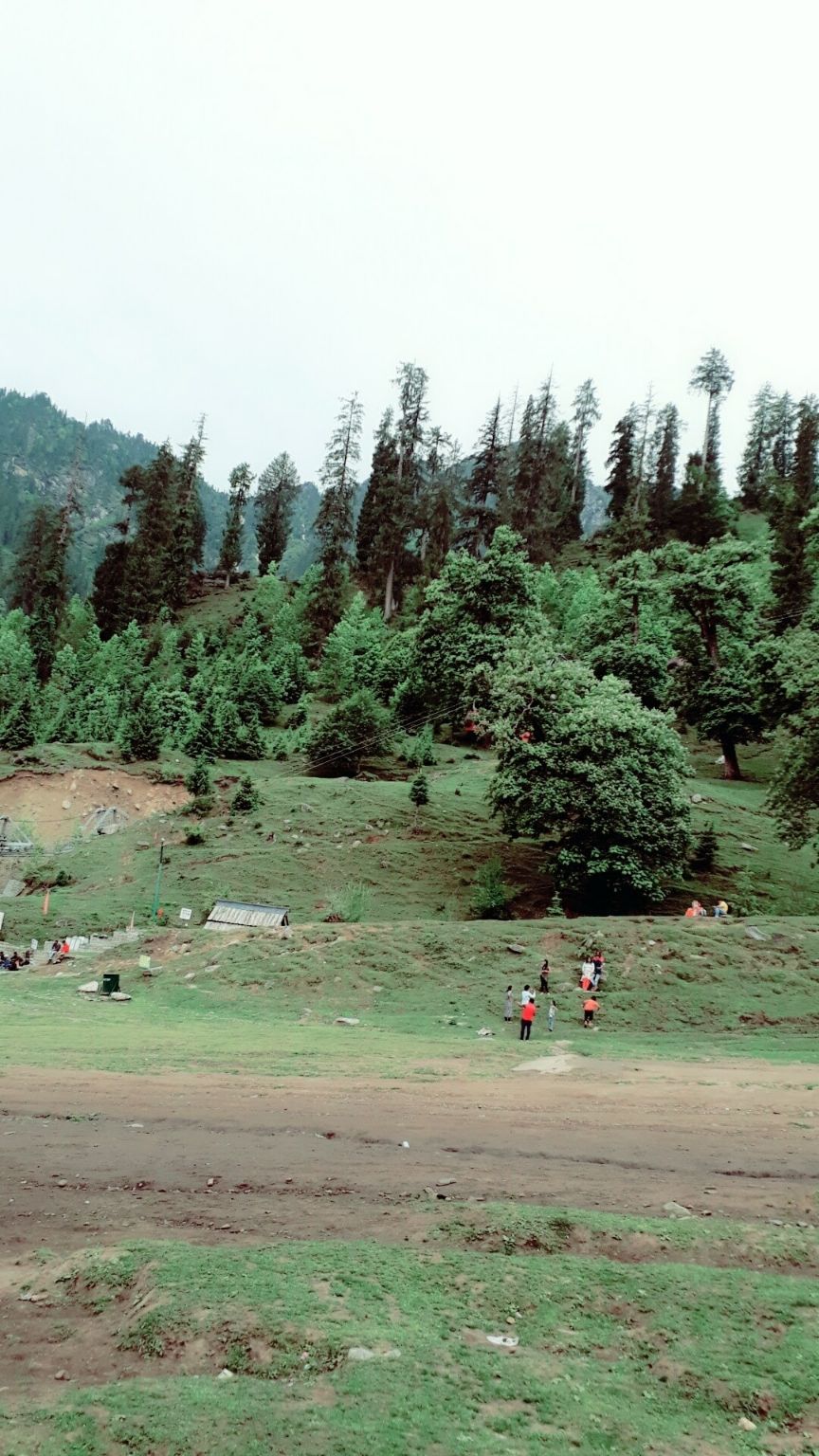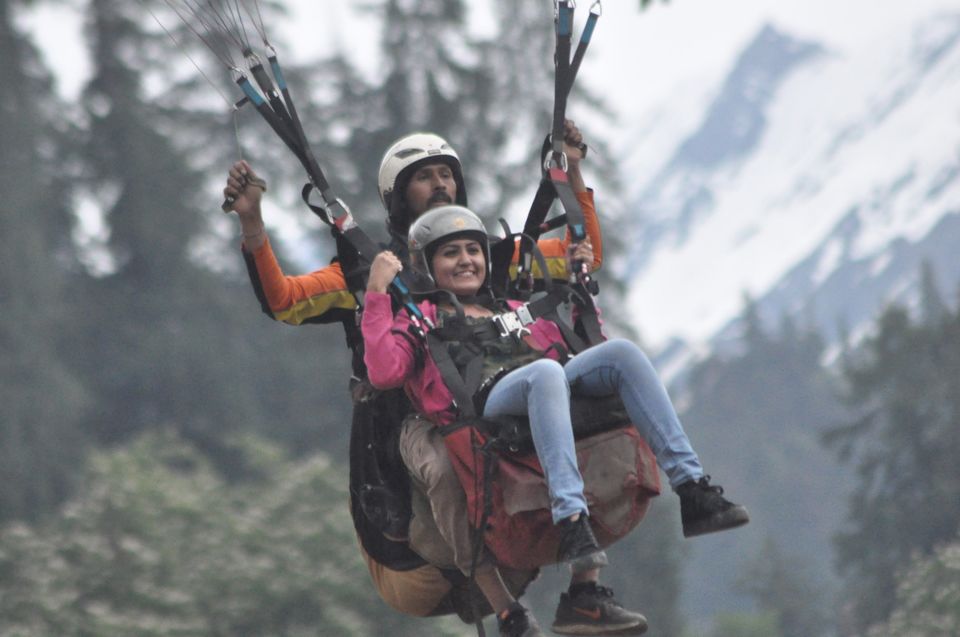 Now we were tired and went hotel.
The next junction for our tour was Manikaran, which is shikh gurudwara near to the Kasol.
The road to Manikaran is passing through Kullu and Kasol .
In a simple terms, I must say real beauty and fun hides in roads than Destination.
Here the river is Parvati and road is with hills on one side and river on other.🤩🤩🤩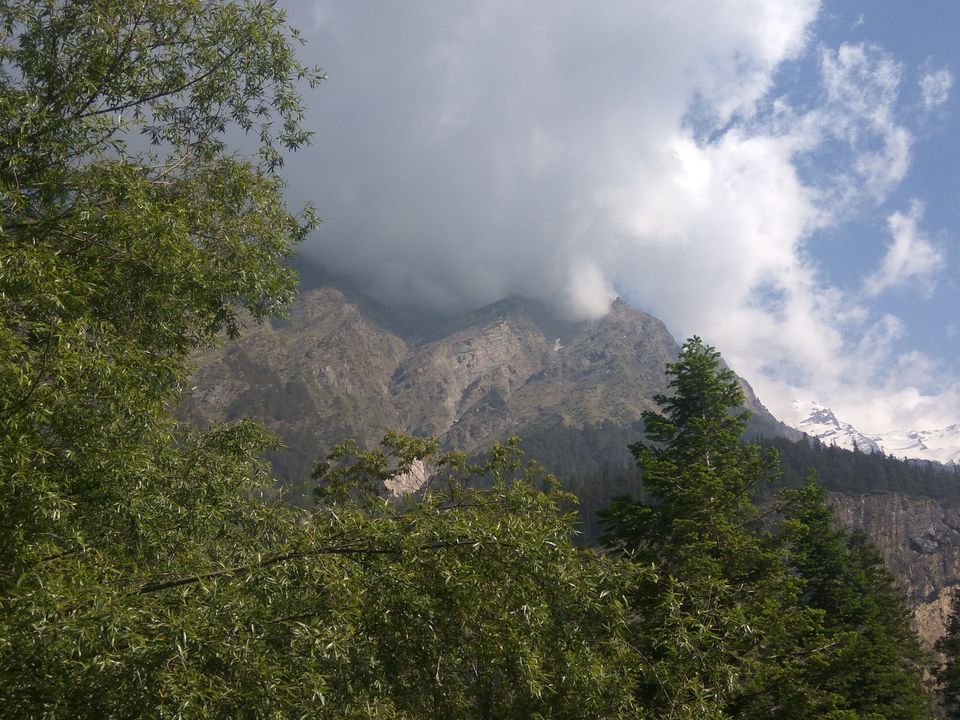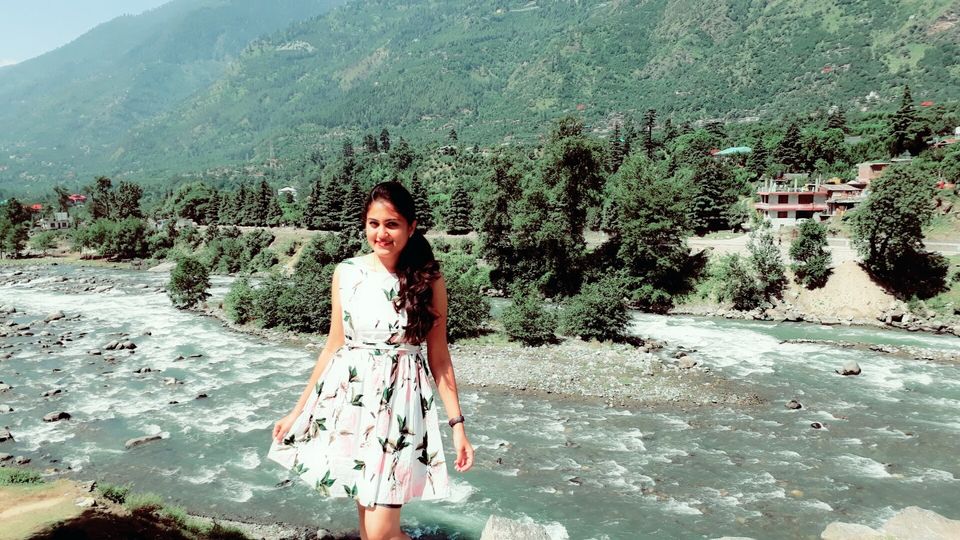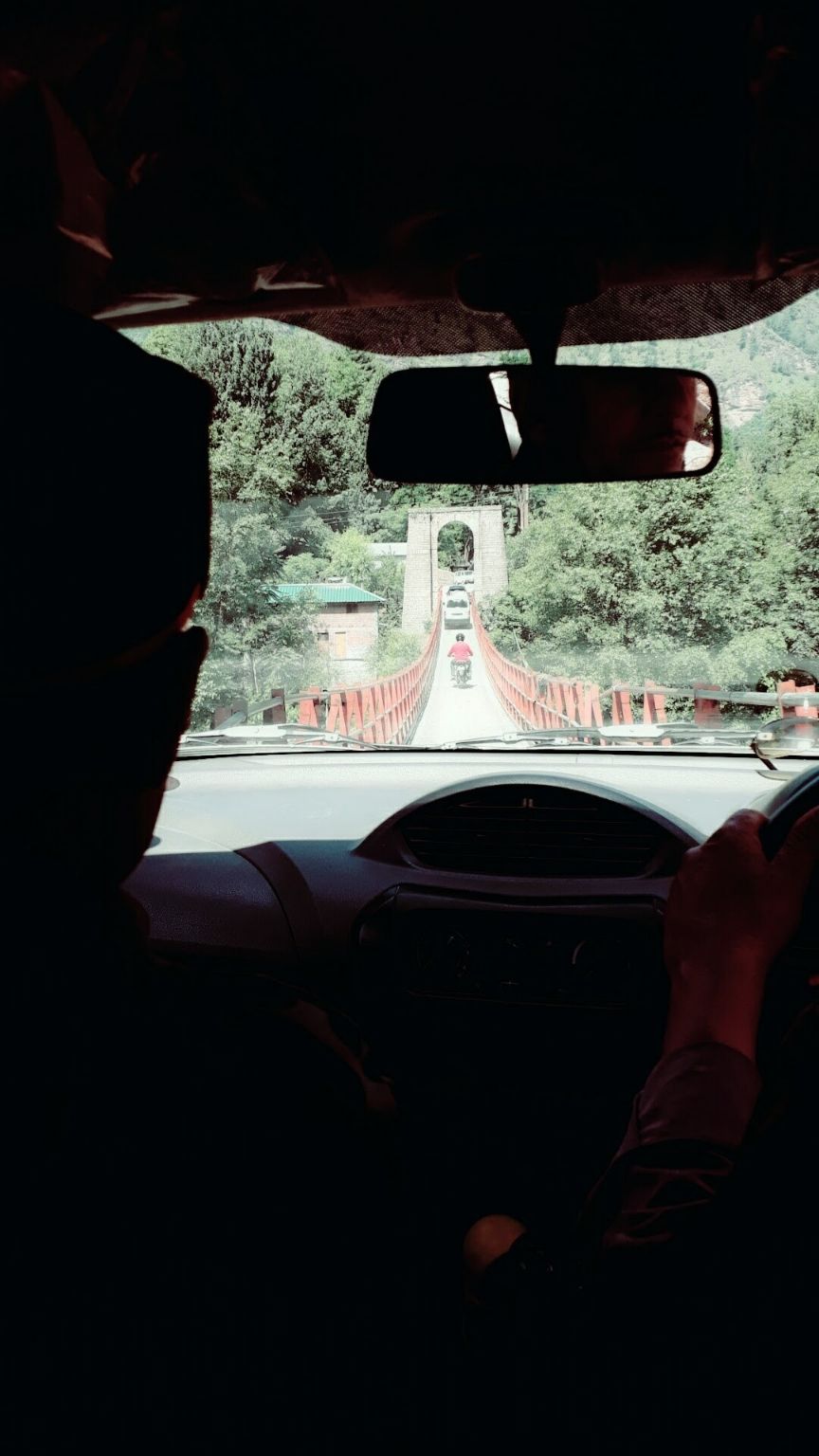 As we reached this place, we were feeling purity of this place. The river was flowing with very cold water and In the gurudwara there are hot springs from which they are making foods for many people. Do sacred place it is!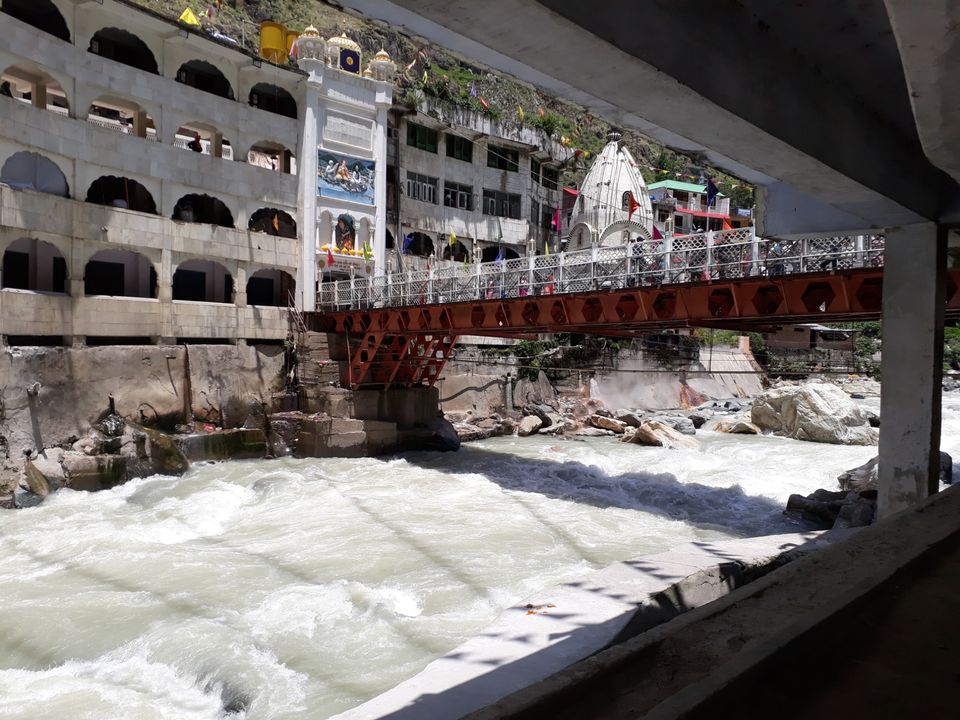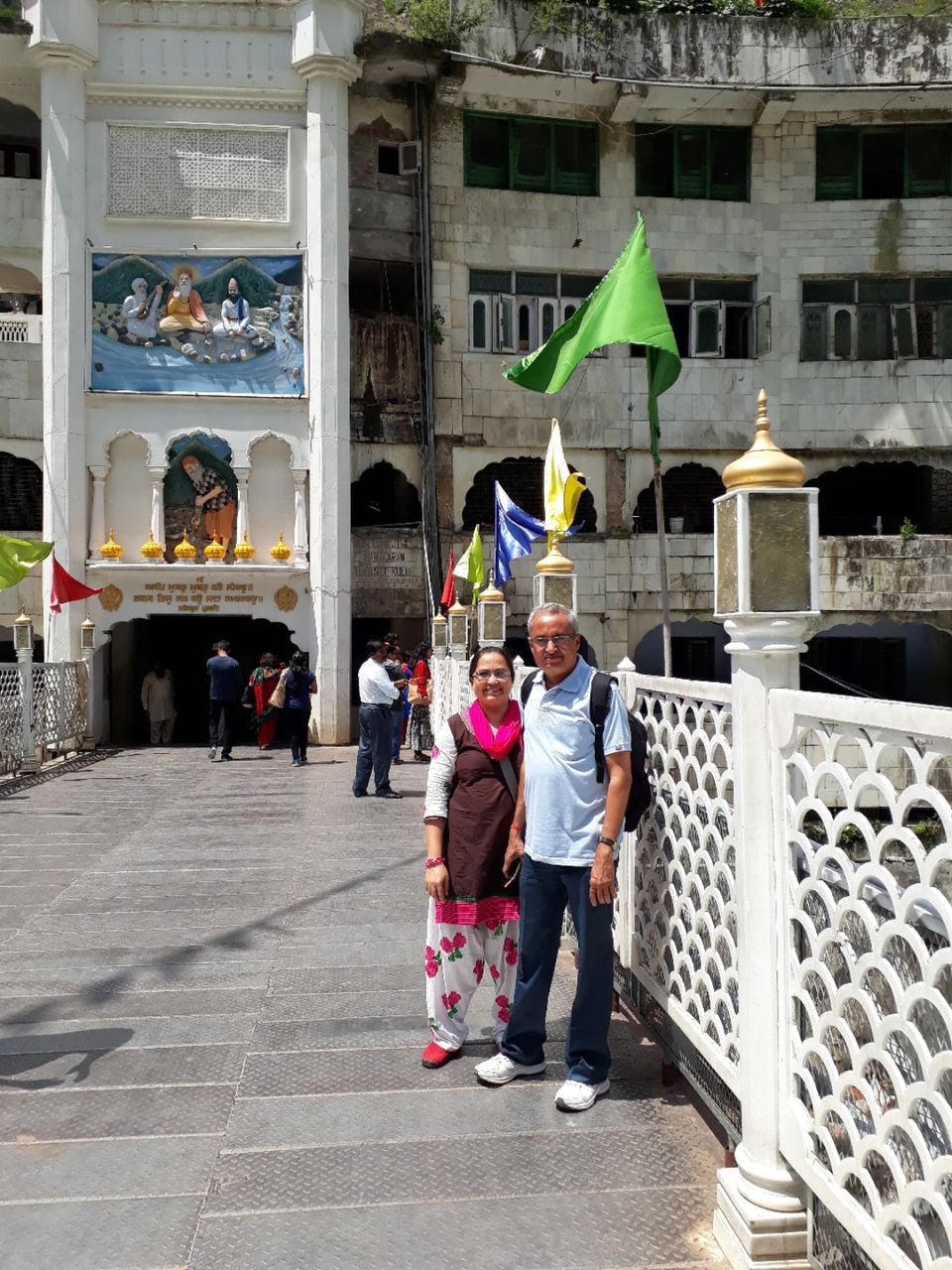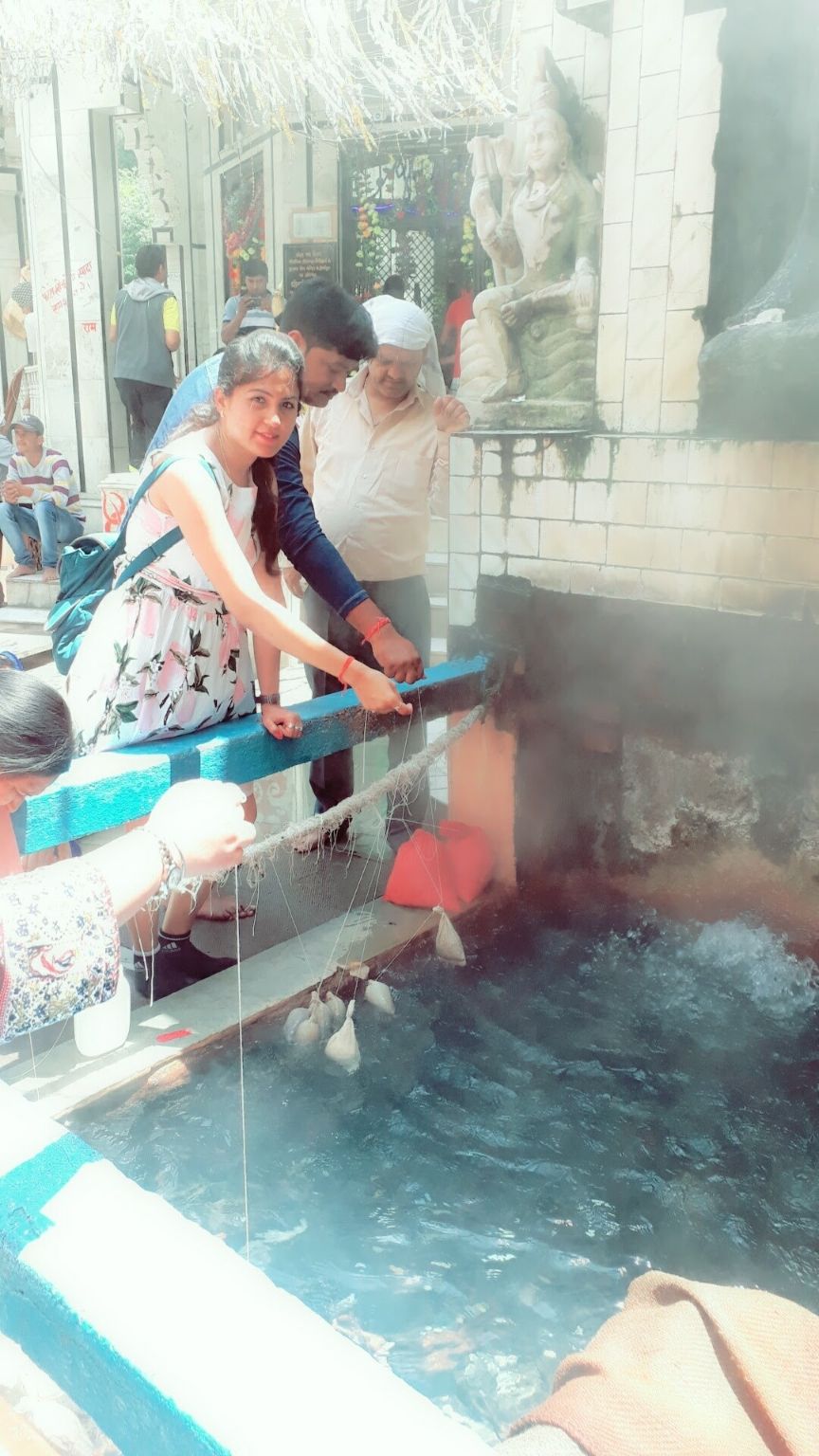 After this, we went to Gayatri Mandir in Manali which is very very old Temple. There I was lost in cherry😆😋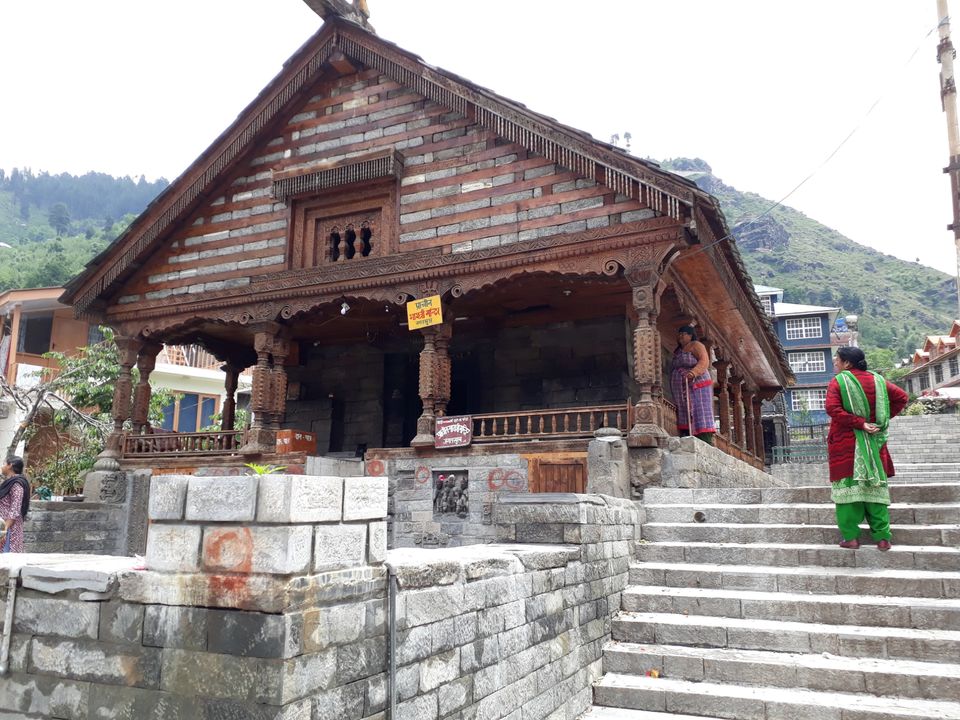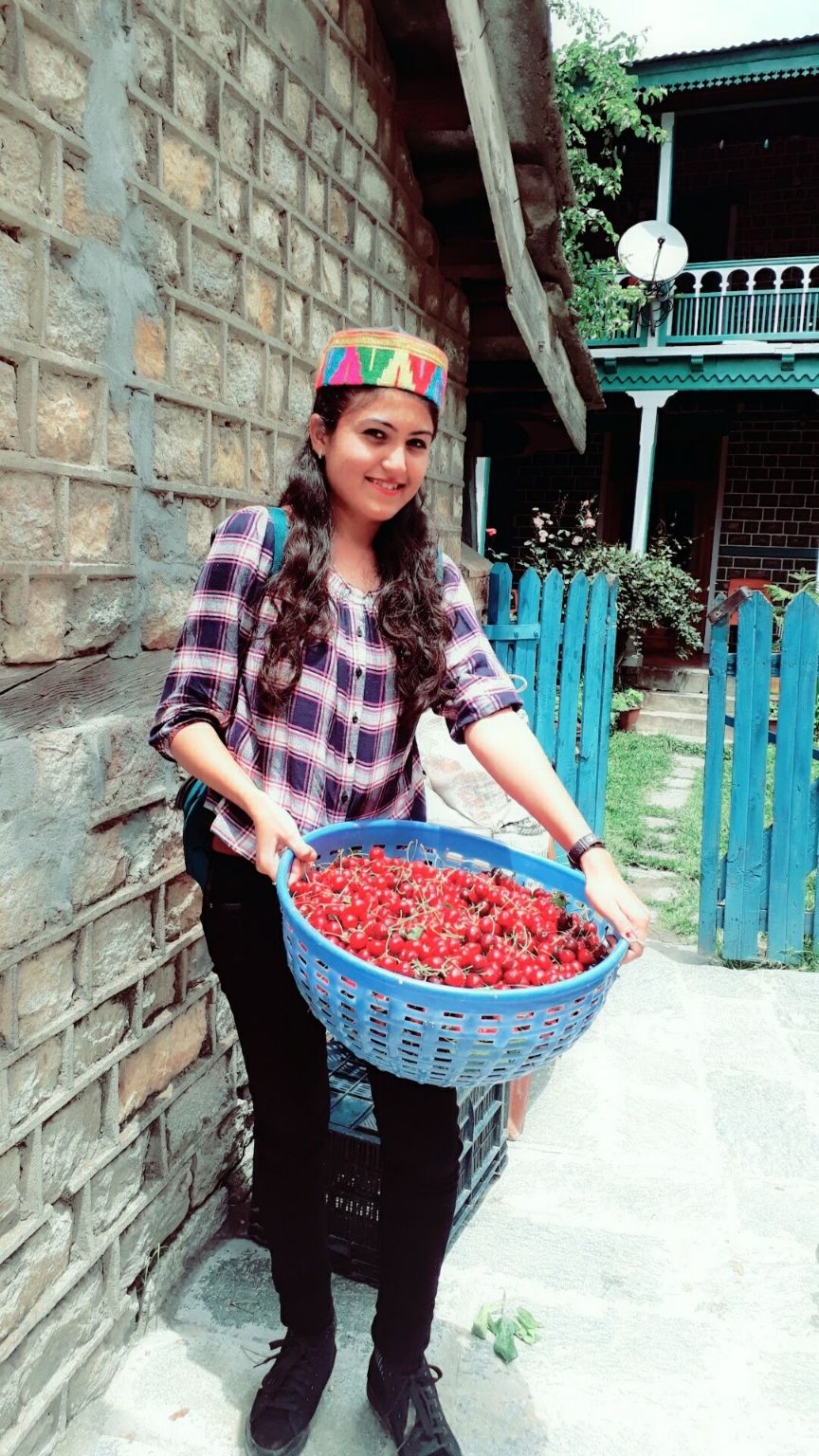 This night, we had a bus for Delhi to go back to the home. 🙁
This is all about my visit to Manali. It was fulfilled with fun,fun and amusement.
I hope u find this interesting. 😉