Day 1: Embarking on the Spiritual Journey towards Manimahesh
The journey towards the sacred lake of Manimahesh begins with a sense of anticipation and excitement. The first day of the journey is all about getting acquainted with the beautiful surroundings of the Himalayan region and preparing oneself for the challenging trek ahead.
After reaching the base camp at Hadsar, the journey to Manimahesh starts with a steep ascent through a dense forest of deodar and pine trees. The fresh mountain air, the sound of the gushing river, and the stunning views of the surrounding peaks are a perfect welcome to the spiritual journey.
As the trek continues, the trail becomes steeper and more challenging, but the beautiful landscape makes it all worthwhile. The journey is not just about reaching the destination but also about experiencing the serene beauty of the journey itself.
At the end of the day, after several hours of trekking, the campsite is set up amidst the picturesque landscape, and the tired trekkers rest their weary bodies under the starry sky. The silence of the mountains and the warmth of the campfire bring a sense of peace and contentment to the tired souls.
The first day of the journey towards Manimahesh is a reminder of the beauty and magnificence of nature and an opportunity to reflect on the inner journey that lies ahead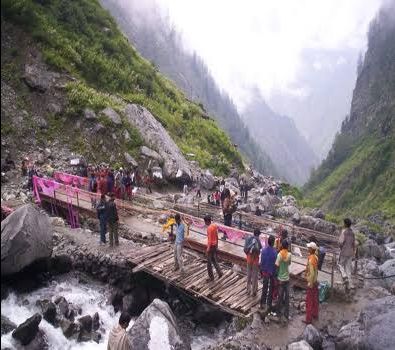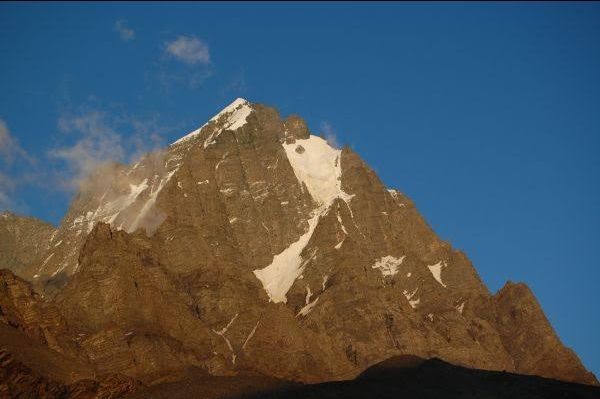 Day 2: Trekking towards the Holy Lake of Manimahesh
After a restful night's sleep in the mountains, the trekkers awaken to the crisp mountain air and the stunning views of the Himalayan range. The second day of the journey towards Manimahesh is the most challenging one, as the trekkers make their way towards the holy lake, crossing several streams and climbing steep inclines.
The trail meanders through narrow ridges and rocky paths, offering breathtaking views of the snow-capped peaks and the lush green valleys. The trek is physically demanding, and the thin air at high altitude makes it even more challenging, but the determination to reach the sacred lake keeps the trekkers going.
As the trekkers approach the holy lake, the atmosphere becomes charged with a sense of devotion and spirituality. The sound of the gushing river and the sight of the serene lake surrounded by snow-clad mountains evoke a sense of reverence and awe.
The trekkers take a dip in the holy waters of the lake, seeking blessings and spiritual rejuvenation. The panoramic views of the surrounding peaks and the serenity of the lake provide a sense of peace and tranquility that lingers in the heart and soul.
After spending some time at the holy lake, the trekkers begin their descent towards the base camp, tired but contented. The journey towards Manimahesh is not just a physical challenge, but a spiritual one, that leaves the trekkers with a sense of spiritual fulfillment and a deeper connection with nature