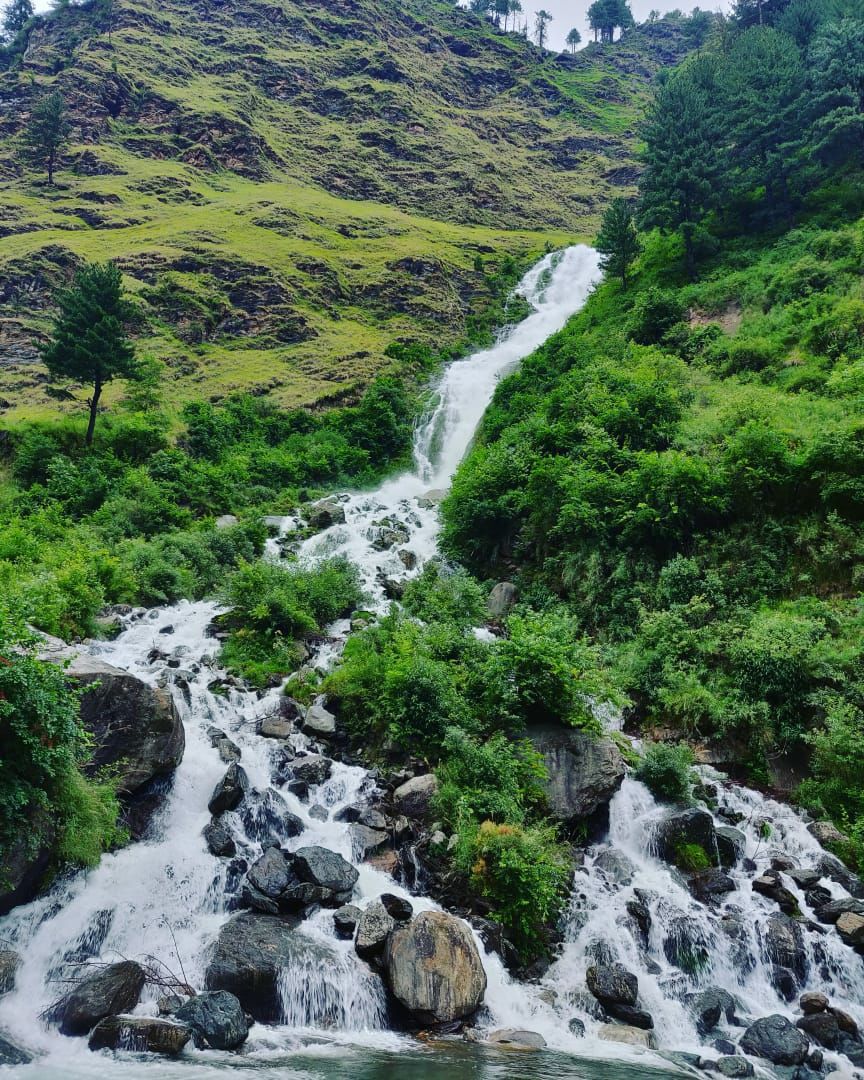 If you are planning a trip to kasol and wondering where to stay this might be the perfect place you might be looking for.
It's 10 minutes from kasol and is near manikaran, infact it's outside Manikaran as well. When we reached there we were stranded at the hydropower plant had called the reception to confirm and they said we are at the correct a destination. The resort is behind the hydropower plant and is a 5 minutes trek to the resort.
This resort has everything you could imagine. A river flowing inbetween the resort. Yes this resort is located on both sides of the river and connected by a bridge. The water is crystal clear. Many places where you can take bath or just sit and enjoy. A waterfall is there as well. The resort also has a swimming pool. And at night if you want to have a bonfire party and that option is also there.
And the amazing 360° view was just breathtaking.
About the room though they are made of half concrete and tents it can easily accommodate 4-6 people.
The staff there are very helpful and always there. Though the food option is limited it's delicious. The cookhad tried to manage whatever we asked from the limited options he had.
If you want to go to a place nearby or to kasol ask the guy on reception and he will arrange a taxi for you.
If you are planning a trip to kasol and just want to sit, relax and enjoy then this might be the best option for you.