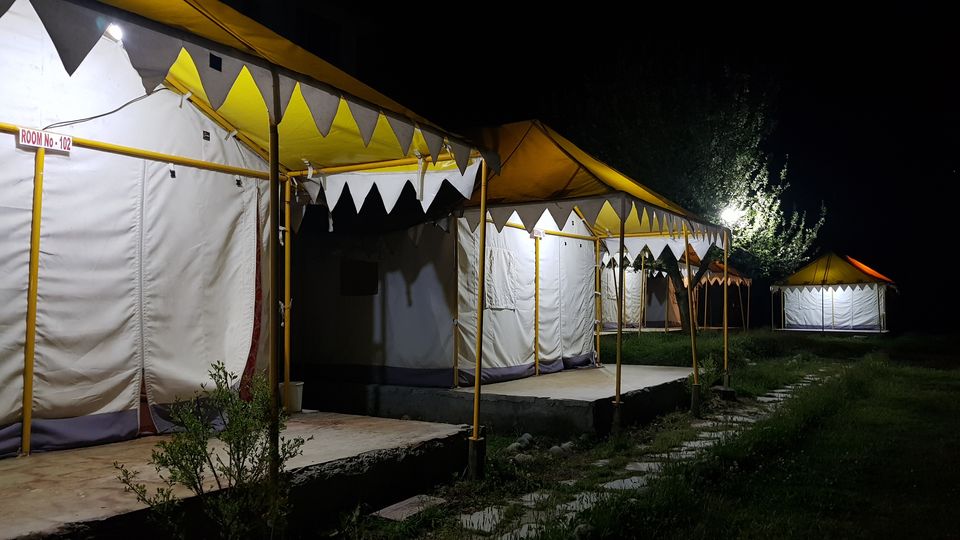 During our trip to Manali, we wanted a place which is not far off from the city and at the same time should be away from the hustle bustle. So we planned to stay in a campsite where we could enjoy the beauty of the nature, while living in the woods. During our search, we came across this site which was perfectly located. Approx 1 km away from the city center, thus easily connecting it with the city and a few meters off the road, keeping it away from the hustle bustle of the vehicles on the road.
This is a perfect site for people looking to detox from the metro cities, since this site is located amidst the mountains and apple orchards. During our stay, we could only hear the sounds of the birds chirping or the gushing water of the river Beas. The staff here is very cooperative and did everything possible to make the stay a comfortable one, not only for us but for every guest.
This site earned the 5 stars because of:
1. Perfect location
2. Cooperative and polite staff.
3. Luxurious tents, where else could you find a TV in a campsite
4. Tasty food from the in house kitchen.
5. Apple orchards surrounding the site.
6. Cleanliness and hygiene.
7. We even met the owner of this site, who himself was a very polite and helpful guy.