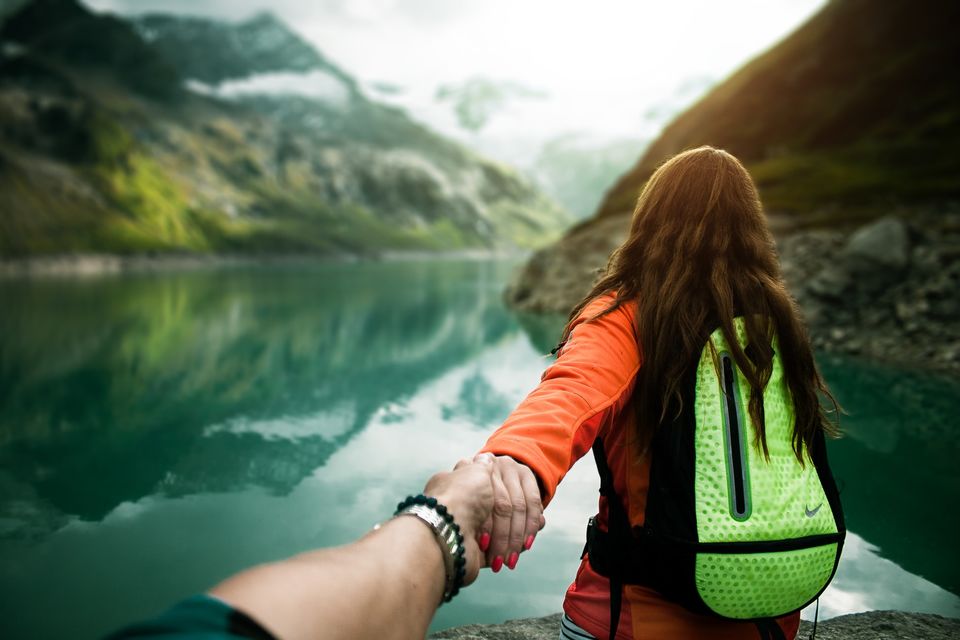 Ah, the joy of packing bags and exploring a new place is the best feeling ever! Especially when you know everything is working out within the budget, right? What do you look for when you go on a new adventure with your partner? It's always the hotel and the rates that gets me thinking. Why? Because budget trip means going to a good hotel but also 'NOT' compromising!
I hear all the girls saying, 'YES!' Boys will agree with me on this too, right? India has some mesmerising properties offering within a budget of Rs. 4,500. So, don't wait too long and book these romantic properties to discover new destinations.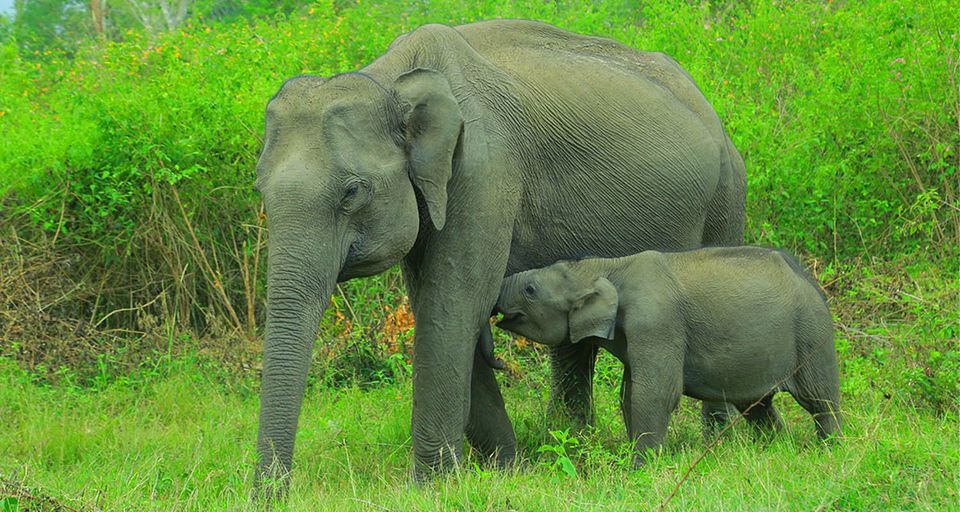 Let this Valentine's Day be a reason you both decide to explore a new place, and find love whilst you are on a new adventure
It's not always necessary to think that only by spending extravagant amount of money will give you the best memories! In fact a budget trip can be more fun, and being smart is crucial while looking for good hotel deals. Let me guide you through a curated list of best budget properties in India that are under Rs. 4,500.
1. Urbanpod Hotel - Be An Astronaut For A Day!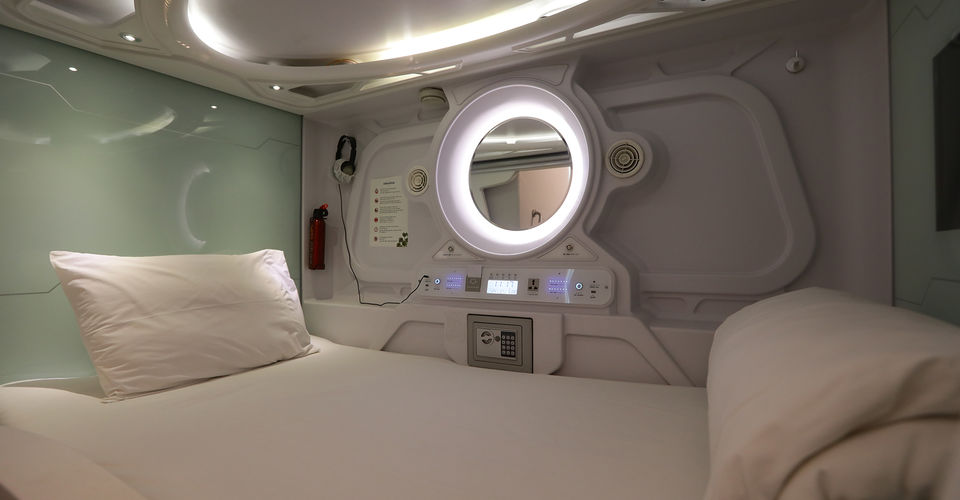 Want to feel like you are in a Sci-fi movie or an astronaut? Or an episode of 'Black Mirror'? If you have an early morning departure, Urbanpod Hotel is India's first Pod hotel, and a low budget option offering a new experience! Check-in your bags in one locker, shoes in another, carry some books along if you want to spend your time reading. There is a shared washroom, which is really nicely kept and a common living space too. Make sure you both add this to your list of a new experiences!
Location: Andheri East, Mumbai
Price: INR 946
2. Fatehbagh - A Heritage Rennaissance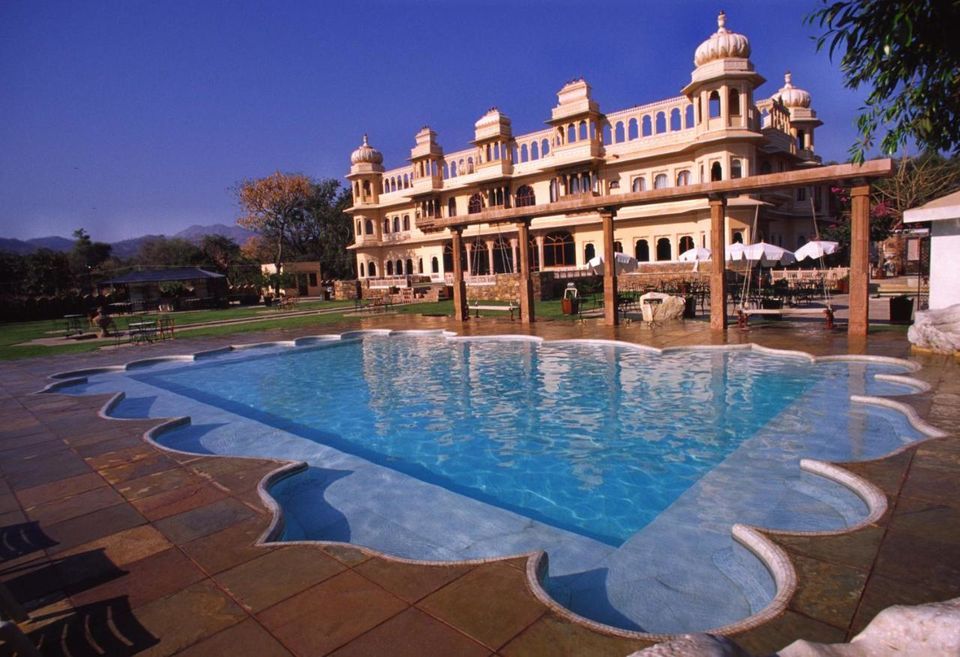 Fateh Bagh Palace, is located 90 kms from the romantic city of Udaipur, on the foothills of Aravallis. Made for couples, the architecture and interior calls for utter romance. Get lost in this palace with your loved one in the magic of this heritage hotel in Ranakpur.
Location: Ranakpur Road, Ranakpur
Price: INR 3,52
3. Paloor Heritage - Malgudi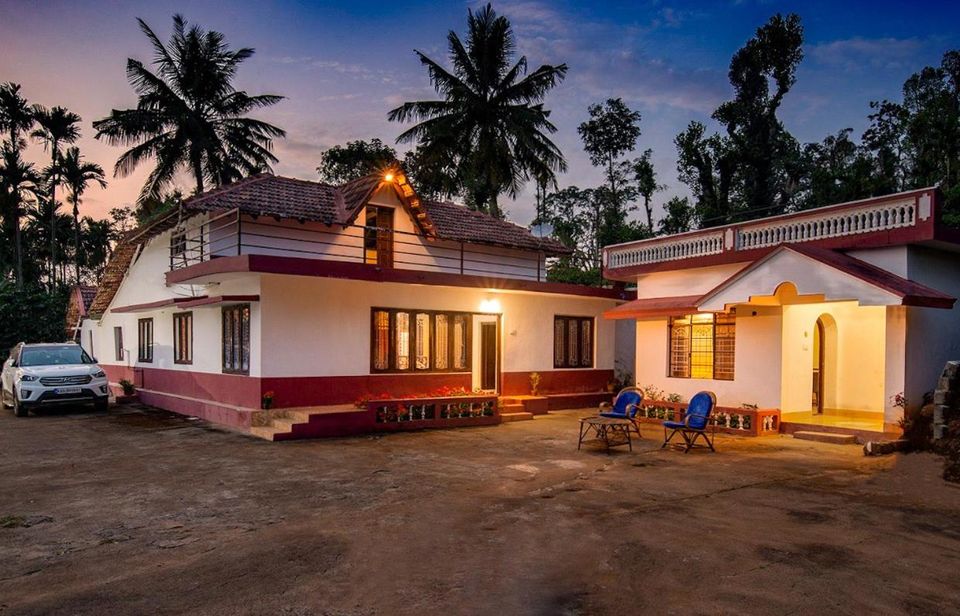 Situated in Madikeri, in the western ghats, on Karnataka State Highway, this property comes with sports facilities for couples who love water sports. Paloor Heritage - Malgudi is the right place to enjoy your days and relax on the terrace in the evenings. Other options include hiking, fishing and shared lounge. This property is placed perfectly, for those couples who don't like sitting in their rooms. Madikeri Fort is 10 km, while Abbi Falls is 13 km from the property. Book a weekend for a week here, and won't find yourselves getting bored!
Location: Madikeri, Karnataka
Price: INR 2,285
4. Whispering Pines Cottages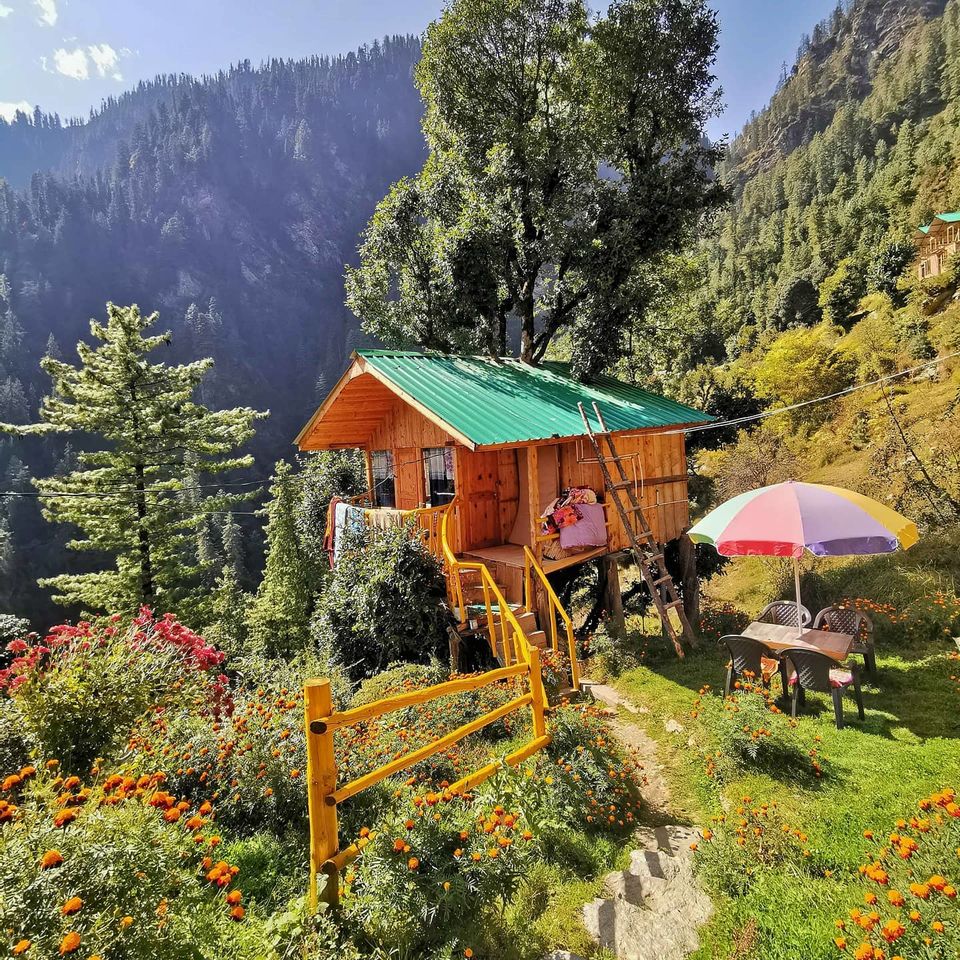 Whispering Pines Cottages is situated in Tandi, just above Jibhi in Himachal Pradesh. This homestay is run by a humble farmer, proud to host travellers wanting a piece of adventure and nature. You will be served with fresh food prepared by his wife, and a cute loyal companion, their dog.
Location: Jibhi, Himachal Pradesh
Price: INR 2,500
5. Riverside Private Villa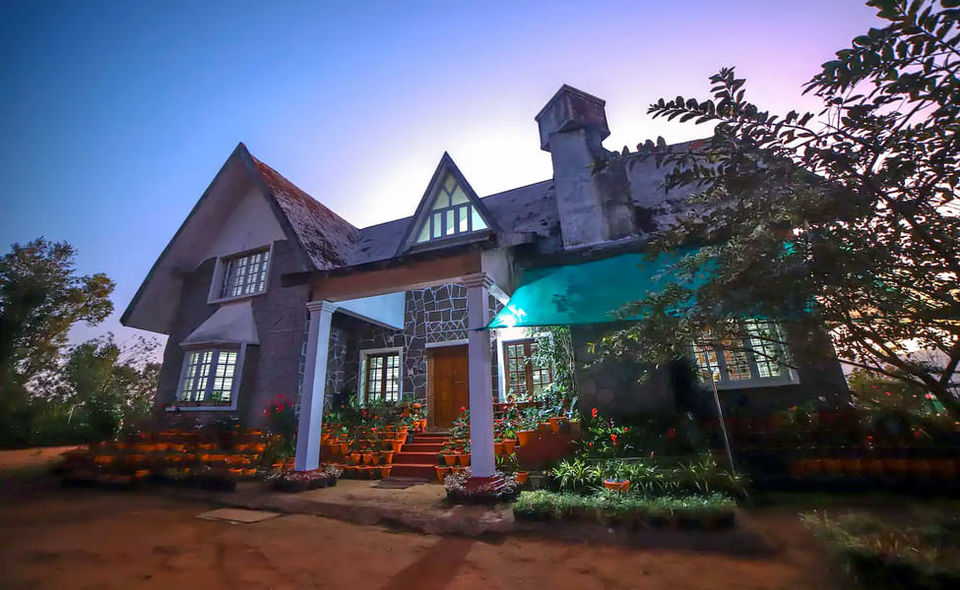 Located in Coorg, Riverside Private Villa, is on a hilltop deep into the serene woods of western ghats, in a village named Yemmamadu. Getaway from hustle bustle of the crazy life in the City and the stress of your work, only to snuggle deep in the woods! The timing is perfect to book something, save money, yet go on a new adventure! Riverside walks, estate trails and bonfires is a perfect getaway needed to rejuvenate this year!
Location: Coorg, Karnataka
Price: INR 1,875
6. One Bedroom Farm Stay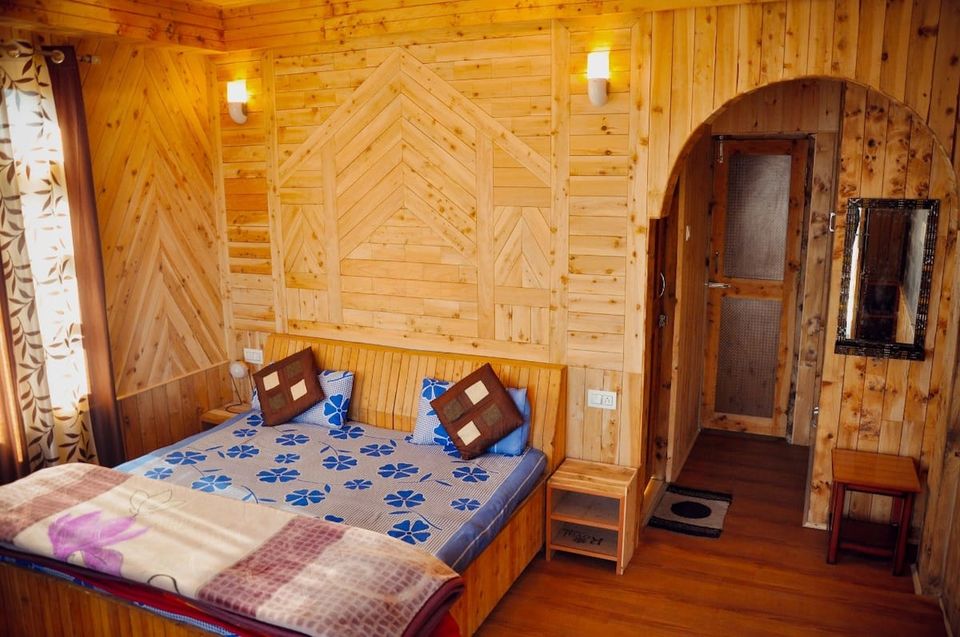 For couples who like to go on trekking, this place is surrounded by jungles with fresh air. One Bedroom Farm Stay, is located for couples to wake up looking at sunrise from your room, or the sunset if you want to have a drink. Go on a hike or just a walk with your partner, close to nature and enjoy traditional Himachal cuisine.
Location: Shimla, Himachal Pradesh
Price: INR 1,500
7. Luxury Dream Penthouse With a Private Plunge Pool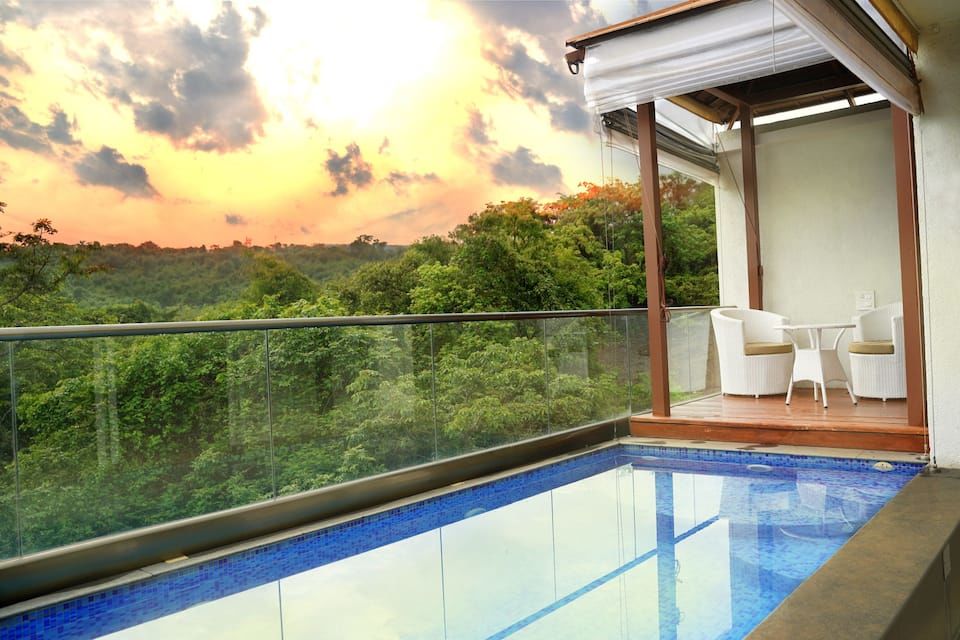 Luxury dream Penthouse is located in Candolim, the heart of Goa! It's the perfect location, so that you can go to the beach, restaurants, cafes or take the road to other parts of Goa. For explorers go to the bird sanctuary or enjoy the views of Nerul River if you both want to relax.
Location: Candolim, Goa
Price: INR 3,500
8. Colonels Beach Villa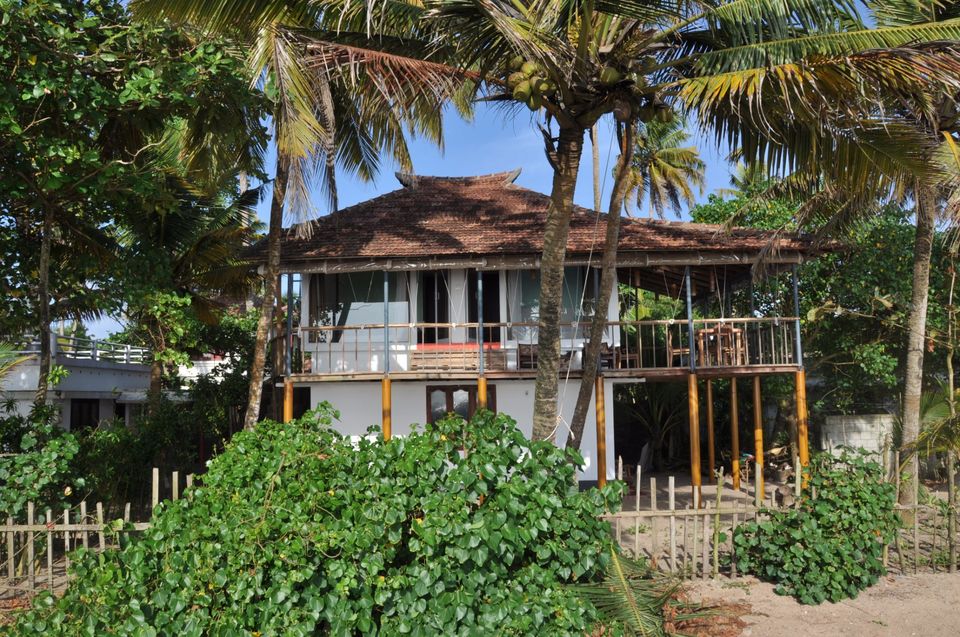 Colonel's Beach Villa, located close to Alleppey and only 4 km away from Marari beach. The local beach is located in front of the property, accessible to those who wish to take a romantic walk in the night or go for swim in the morning. In this affordable property, stay either in the traditional villa or a modern room, with the Portuguese church in the surroundings.

Location: Alappuzha, India
Price: INR 1,500
9. Apple Farm Stay With Breathtaking Views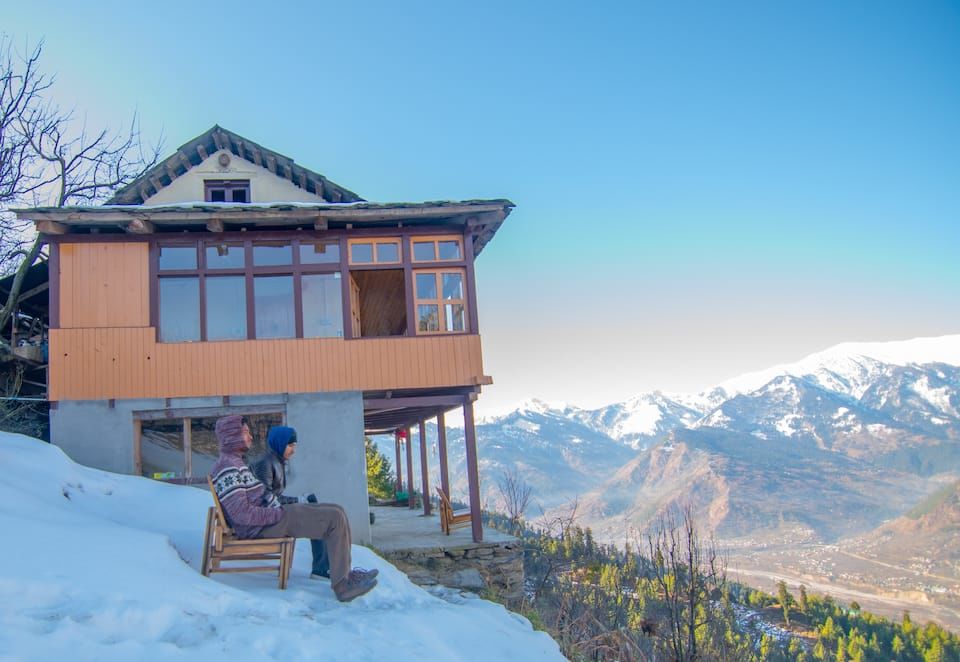 Apple Farm Stay is a Kathkuni House, ideal for couples who want to experience the rural life in Apple orchards high up in the Naggar town. For an adventurous ride this place is situated in the outskirts offering absolute peace of the magnificent Kullu Valley. Discovery yourselves in the mountains on a walk, to fall in love all over again.
Location: Naggar, Himachal Pradesh, India
Price: INR 1,200
10. The Jungle Camp Resort by Sky Stays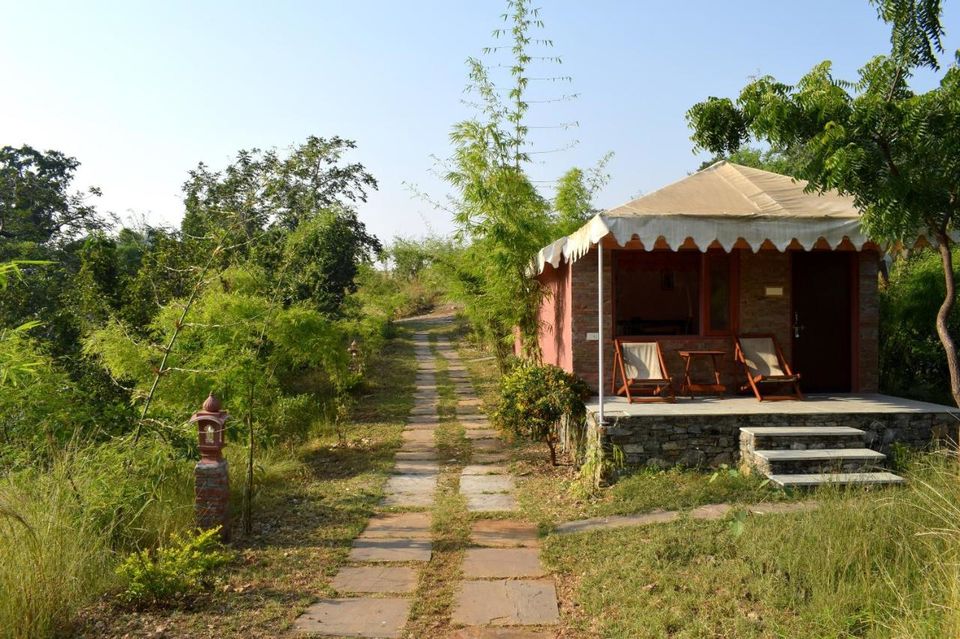 The Jungle Camp Resort by Sky Stays, is located in Kumbhalgarh, Southern Rajasthan. For nature lovers and couples who want to getaway and settle in the beauty of nature, this place is perfect for you. Located in the outskirts, provides 4-star accommodation with private balconies. This 4-star resort offers a 24-hour front desk, room service and free WiFi. Private parking can be arranged at an extra charge. Live in the outdoor lifestyle for a dose of adventure and memories filled with nature driven walks, discussions & lush green forests.
Location: Kumbhalgarh, Rajasthan
Price: INR 2,379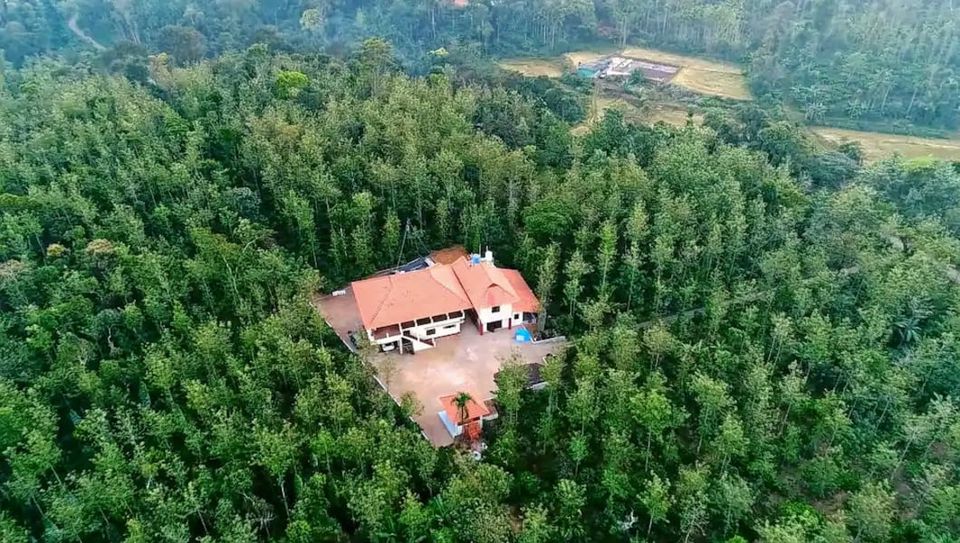 Book a romantic trip and go on a new adventure this Valentine's Day! And even if you cannot make it on the V-Day, no problem, because these destinations in India are waiting to be explored by travellers rest of the year too!
Feel free to drop in a comment or any queries. You can also follow me on Tripoto or Instagram @curlytravelmess to checkout more travel updates.
Earn credits and travel for free with Tripoto's weekend getaways, hotel stays and vacation packages!
Think we missed out on something? Tell us about it in the comments below. Or write about it here on Tripoto and earn Tripoto Credits!