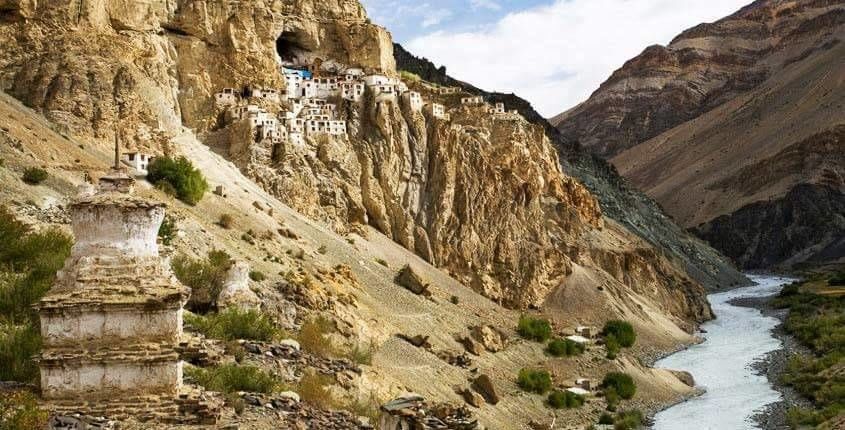 While a majority of monasteries in Ladakh are busy trying to show themselves up on the regular tourist maps, setting up small artisan shops, taking entry fee from visitors, there is one monastery in the world that is still practicing the art of detachment. Phugtal Monastery is located in a remote corner of Zanskar where monks practice the art of devotion and detachment by staying disconnected from rest of the world.
Phugtal Gompa is popularly known as gufa or the cave among the locals. This honeycomb like monastery was constructed in 12th Century and it overlooks the raging Lungnak River flowing right below it. Traveling to Phugtal Monastry takes a two day trek to reach the destination. The monastery has all the serenity in the world that one can ask for. Even Wikipedia describes this monastery as one of the only surviving monasteries in the world that can be reached on foot. Phugtal Gompa is the the institution of Gelug school of Tibetan Buddhism and is one of the newest schools of Buddhism.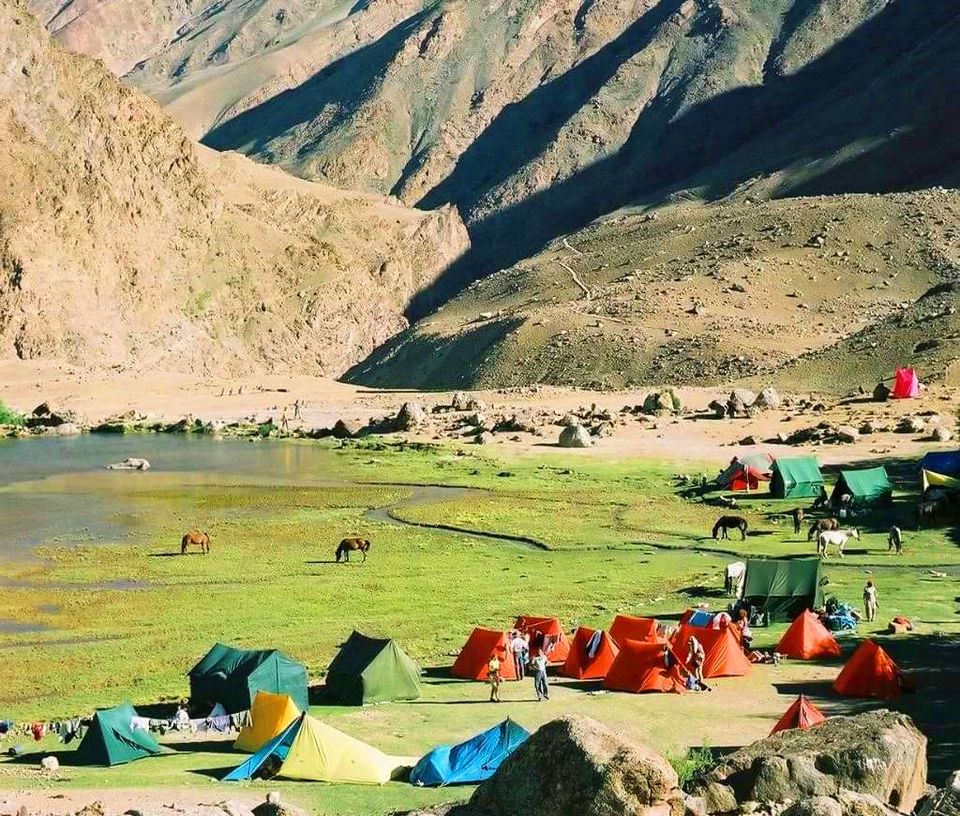 Being located in a remote and inaccessible area, the supplies in the monastery are still brought on the back of horse or mules. This is one of the monasteries that is home to an Amchi or a local doctor. The villagers travel to meet him when there is an extreme case of illness. Apart from the doctor, Phugtal Monastery houses 70 monks and students who are taught here free of cost. When you visit the monastery, don't forget to carry some books and stationary as the cost of education and stay for these poor students is absolutely free.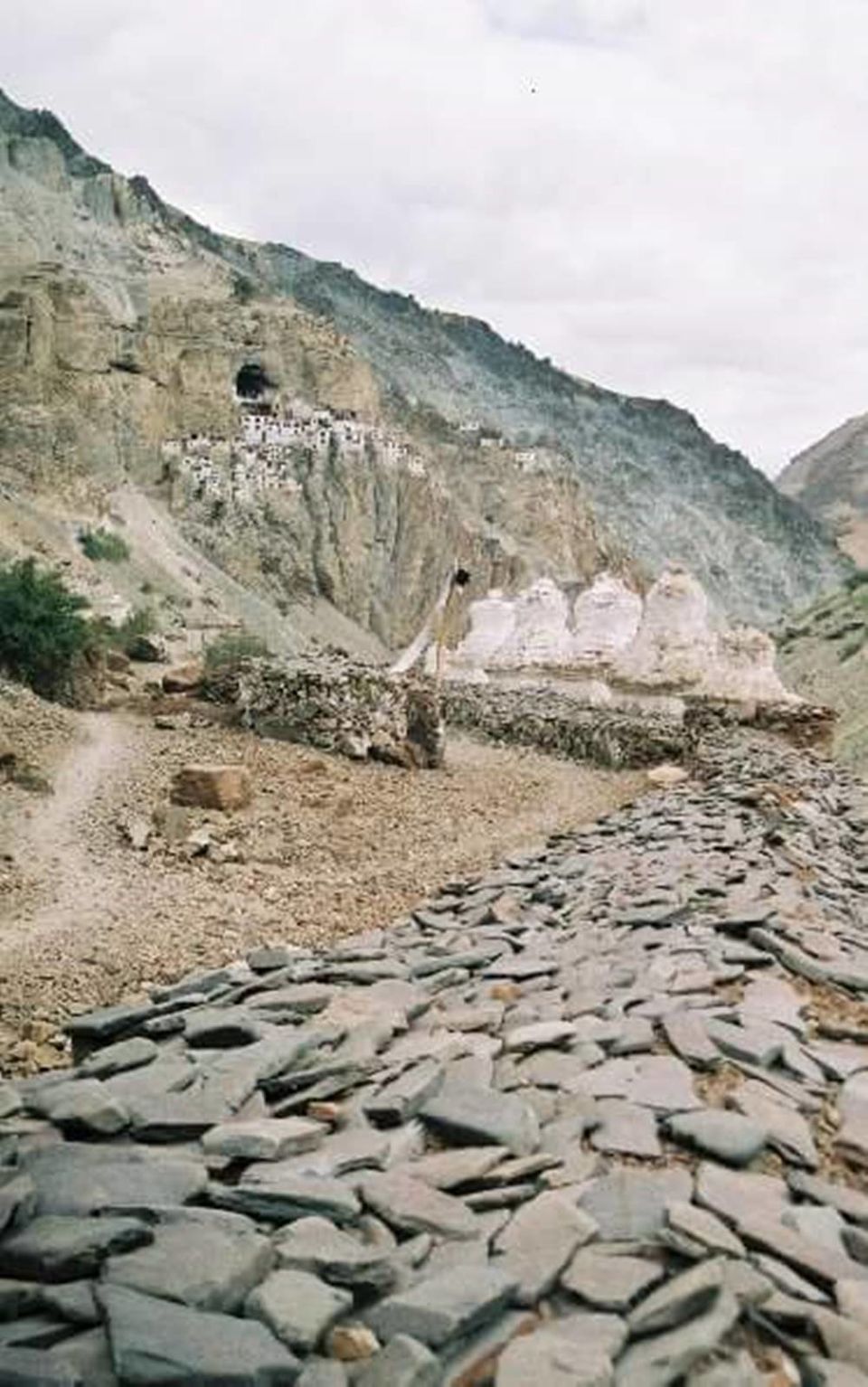 How to Reach Phugtal Monastery – While there is a road being built that will connect Dracha and Zanskar via Phugtal, there are no signs of its compilation because of challenging construction issues in the area. Right now the only way to reach Phugtal is by trekking.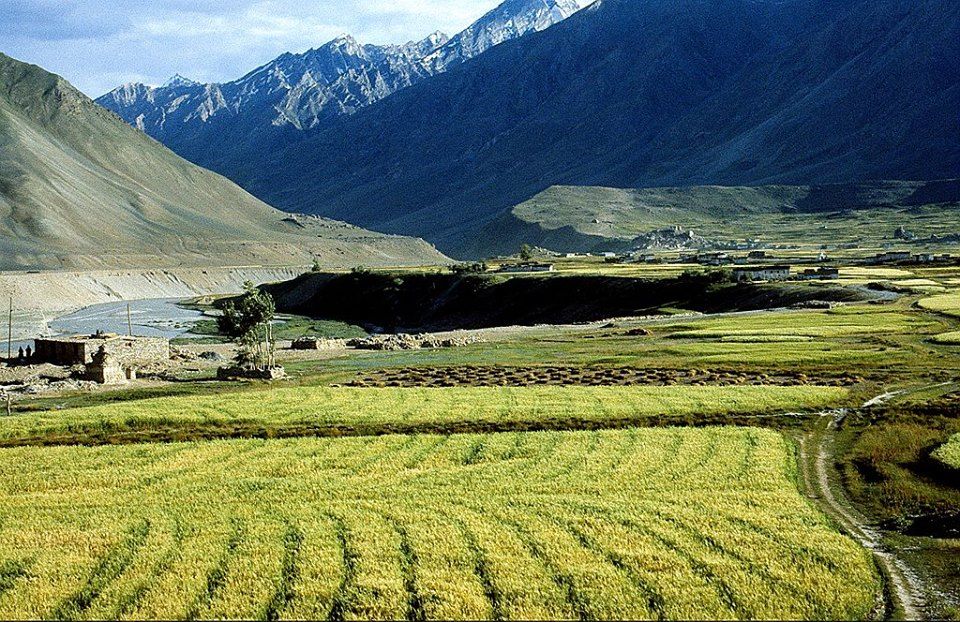 One has to trek from Icher to Anmo to Cha to Phuktal or Icher to Anmo to Purne which lies at the other side of Lungnak river and then to Phugtal monastery.

The three day trek to Phugtal Monastery starts from Icher. You can get a shared taxi or hitchhike from Padum for free (if you have patience and a lot of time in hand). From Icher, you can either trek till Icher or go further upto Cha and call off your day. A lot of trekkers continue after Cha but the road is so tiring that after walking for 5 hours, you won't feel like continuing the day. You can continue further only if you have prior trekking experience and you have been well acclimatized in Padum. Homestays are available in both Icher and Cha where you can get three time meal with a decent room to stay for INR 500 approx.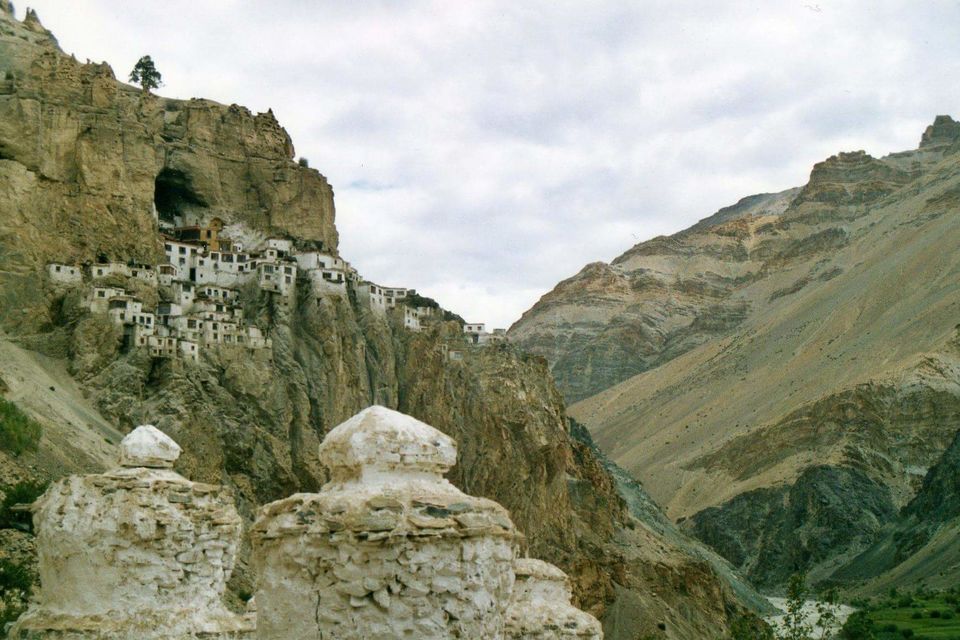 Next morning, you start walking from the point where you called off the day and it will take between 6 to 7 hours to arrive at Phugtal Monastery. You'll meet a lot of travellers coming here, spending their days, cut off from the world, teaching, helping the staff in the daily functions of the monastery and being part of a cause that is worth it.
Next morning you can take a different route and trek upto Purne. Purne has a beautiful campsite and the road leading to the place is lovely. The route is comparatively easier than the Cha Phugtal route and a lot of trekkers who have extra days in hand prefer travelling through this route as it is less tiring.
Where to stay – Every village on the Icher – Phugtal route has stay homes with basic amenities. You can find campsite at Purne. At Padum there are a lot of guest houses. I stayed at Omasila Hotel that is run by a local insider of the place. You can connect with, Nobu Omasila, the owner of the guest house at +91-9469369109.
Tip – Phugtal Monastery is a pious place with a number of rules. Ask before taking a picture of a monk, don't throw plastic bottles, wrappers along the trek route, don't request monks for selfies and don't feed wild animals in the way. If you are staying in a guest house at the monastery, it would be advisable to clean it up by yourself.
Rockyfeet adventures conduct an elaborate 14 day Zanskar to Ladakh trek that includes visit to this monastery. You can connect them for an adventurous experience.