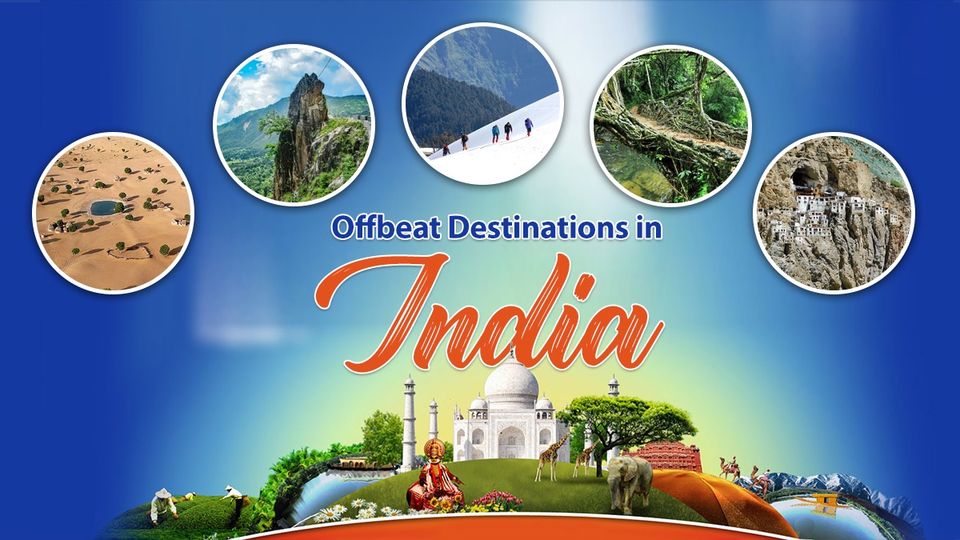 India offers great tourism potential and it is full of surprises. It caters a plethora of beautiful destinations to visit and explore. If you are a true travel lover and tired of known tourist trails so get ready to explore new places. Here, we have provided the best offbeat destinations which are still unexplored by the tourists. 

1. Grahan Village, Himachal Pradesh
Grahan Village is an unspoiled beauty near Kasol. Kasol has now become very much popular among tourists especially youngsters. But, if you want to explore the natural beauty which is yet away from tourist then you can hike from Kasol and reach this unexplored beauty, Grahan Village.
How to Reach: To reach there, you have to reach Kasol first from Bhuntar, Kullu. Then you can take an easy and pleasant trail to Grahan Village. The trek is around 8 KMs from Kasol. In Grahan Village, you can find 90% of the tourists are Israelis.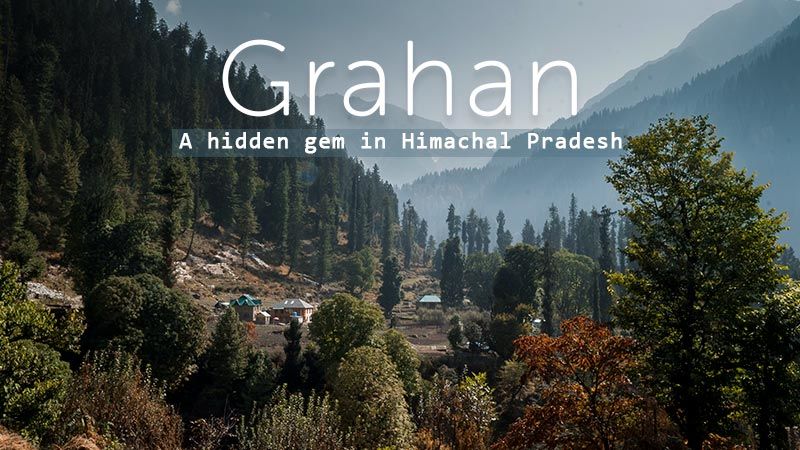 2. Kedarkanth Trek, Uttarakhand
Not many people know about the Kedarkanth Trek. It is dedicated to Lord Shiva and it is at the height of 3800 meters. It is a winter trek and is surrounded by snow from around November and lasts until April. The area is fully covered by a huge blanket of snow from all direction. There are various beautiful campsites. It is an adventure trip with moderate difficulty. It is a picturesque snow trek surrounded by pine and walnut trees.
How to Reach: The journey starts from Dehradun to Sankari. The trek is around 24 KMs from Sankari to Kedarkanth. From Sankari, you will reach Juda Ka Talab which is the base camp, then finally Kedarkanth base camp summit.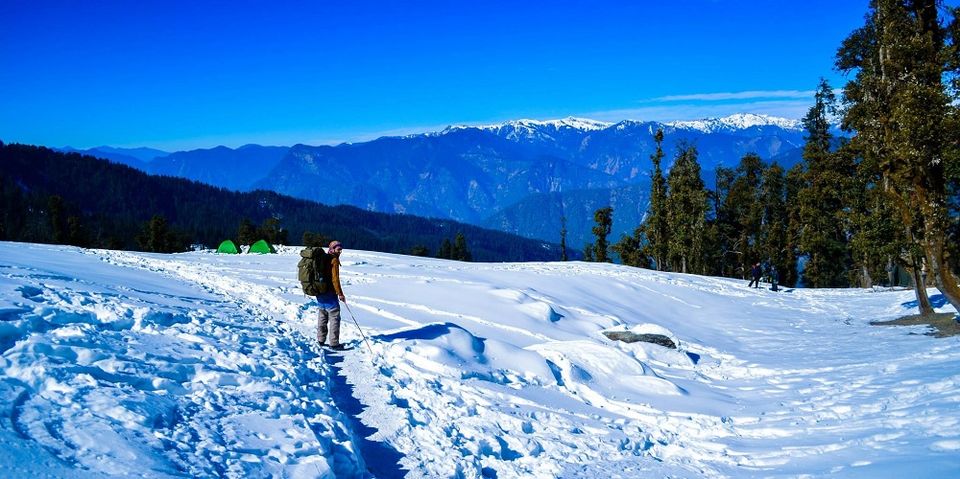 3. Mawlynnong, Meghalaya
Mawlynnong is the cleanest village in Asia. It is not much explored but this beautiful destination will never disappoint you as it offers a number of reasons to love this place. There you can also see the Living Root Bridges which has been declared World Heritage Site by UNESCO. You can see greenery, bamboos, colorful flowers, thatched huts all around. The place is spotless and prettiest.
How to reach: Mawlynnong is located in the East Khasi Hills and it is around 118 KM away from Shillong Airport. From Guwahati Airport, the distance is 190 KM.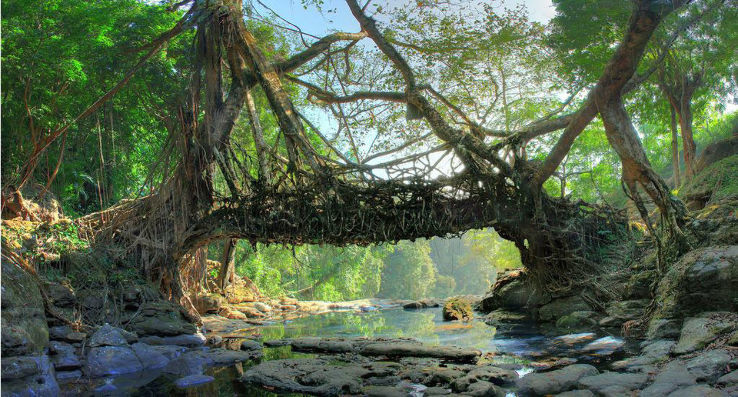 4. Radhanagar Beach, Andaman & Nicobar Islands
Radhanagar Beach in Havelock, Andaman is a quiet, clean and a unique place to visit. It is beautiful, serene and it is voted as the Best Beach in Asia. This is so quiet and far away from the crowd and you can even think that it is your own property. Although, it should be on this list, however, but this beach is a must visit place and thankfully it is noncommercial unlike, any other beaches.
How to Reach: Radhanagar Beach is 24 KM away from Havelock and 7 KM away from Vijayanagr Beach. You can take a catamaran or a seaplane from Port Blair to visit there.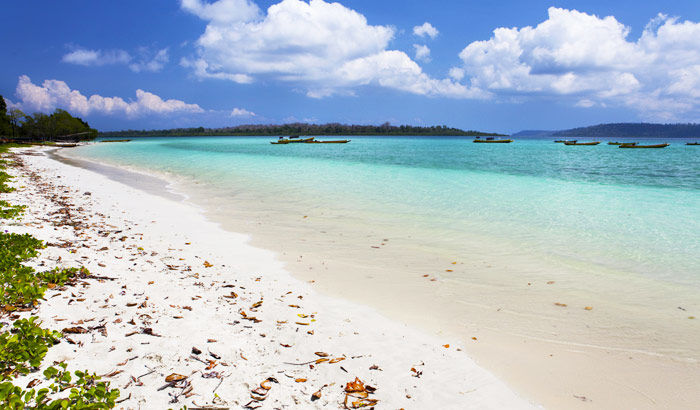 5. Dharchula, Uttarakhand
Dharachula lies on the way to Kailash Mansarovar Lake. It is a picturesque town situated on the banks of Kali River and in the Pithoragarh District. This beautiful town is lies between the Border of India and Nepal. The unique thing is that people from both sides can cross the border easily without any restrictions. Jauljiubi, Om Parvat, Chirikila, AsKot Musk Deer Sanctuary, and Narayan Ashram are main attractions here.
How to Reach: Dharchula is around 83 KM away from Pithoragarh City. The nearest Airport is Pantnagar Airport which is 412 KM away from the same.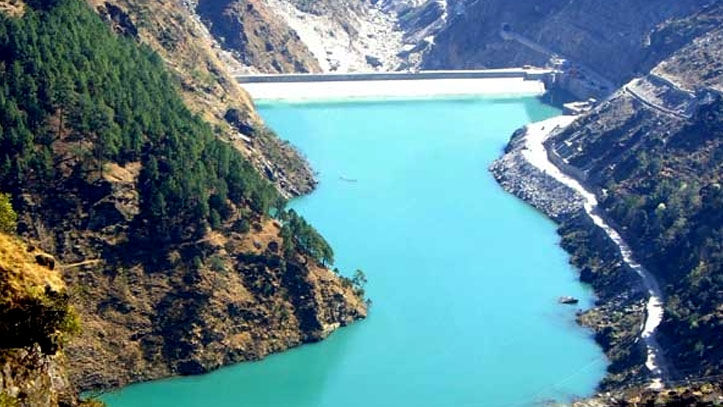 6. Daringbadi, Odisha
Can you imagine snowfall in Odisha? Yes, it is true. Daringbadi is the place which is also called Kashmir of Odisha is known for receiving mild snowfall in winters. In winters, the temperature drops down to 0° C. This is a small and beautiful hill station which is surrounded by thick rain forests, coffee garden, and wild animals. It is an obscure destination with scenic beauty. This is an ideal option for a getaway from Bhubaneswar, Visakhapatnam, and Kolkata.
How to Reach: Daringbadi is 120 KM away from Brahmapur Railway Station which is the nearest railway station. Bhubaneswar Airport is the nearest airport with a distance of 245 KM.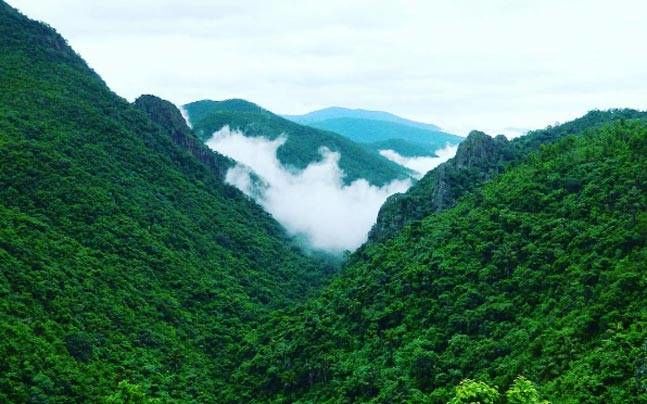 7. Reckong Peo, Kinnaur, Himachal Pradesh
Reckong Peo is a splendid beautiful and serene town located in Kinnaur. It is also known for its Apple Orchards. It is surrounded by snow laden Himalayas and Deodars, and Pine trees. It is an untouched and unspoiled place. There are the lots of options available in Reckong Peo. Like, you can visit the Chandrika Temple which is 3 KM away. Khab, where Spiti River meets with Satluj River and you can visit Tashigang Gompa at the same place. Khab is nearly 3 KM away from Reckong Peo. You can also visit Kalpa which is at the height of 2960 m. Kalpa is 13 KM away from the same and you can see the scenic beauty of mountains and you can also see three peaks from there i.e. Kinnar Kailash, Jarkandedn, and Roldang. Apart from that, there a number of amazing places that can be visited near to Reckong Peo.
How to Reach: Reckong Peo is 218 KM away from Shimla, 328 KM from Chandigarh, and 88 KM away from Chandigarh.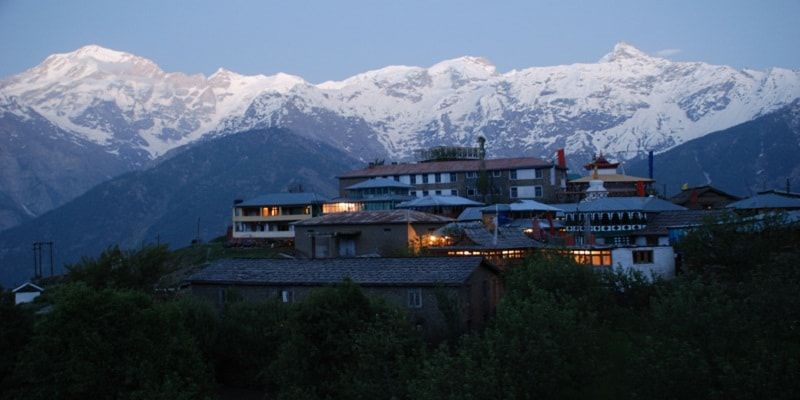 8. Khimsar Dunes Village, Rajasthan
Khimsar is a small hamlet located at the edge of Thar Desert, Rajasthan. It is surrounded by sand dunes and it is a truly unique, remote and romantic destination. It is a perfect getaway to explore the desert, and wildlife of Rajasthan. Khimsar Fort Sand dunes village is a tiny village with never-ending sand dunes and it has a small lake (Oasis) in middle. The village is surrounded by eco-friendly old-fashioned huts which cater romantic and rustic look and feel.
How to Reach: It is located 6 KMs away from Khimsar. You can ride a camel or take a jeep safari.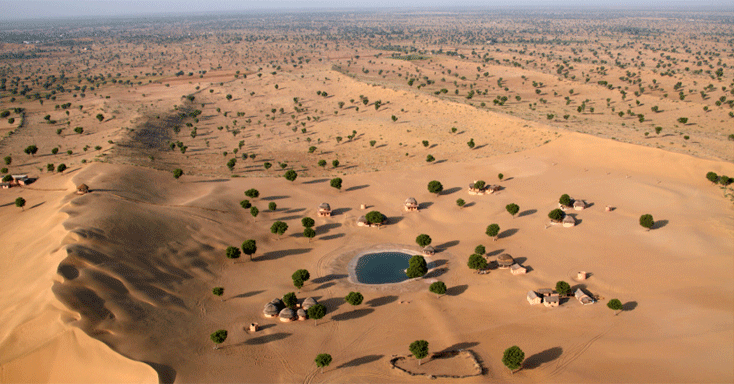 9. Phugtal Monastery, Jammu & Kashmir
Phugtal or Phuktal Monastery is a massive cave which is built like a honeycomb in the steep mountains of Ladakh. It was built in the 12th century and accommodates about 70 Monks. The monastery is built with twigs and clay right under the cave on the cliff. It is situated in the remotest corner of Lungnak Valley in Zanskar. It is one of the most enchanting places to visit in Ladakh.
How to Reach: The road is connected from Padum and Darcha, Himachal Pradesh. You can take a cab or a local transport or you can trek to Icher – Anmu – Cha - Phugtal.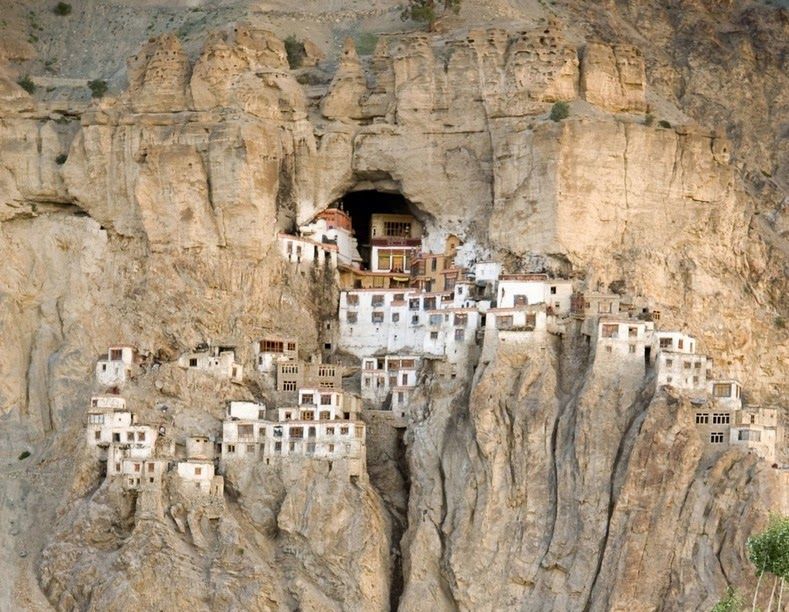 10. Gandikota, Andhra Pradesh
Gandikota is our Indian Grand Canyon which is located in Andhra Pradesh. It is a small village lies in Kadapa district. It is mainly known for its beautiful gorge which is formed by the river Pennar. It also has some temples, a fort, and the Jama Masjid. It is a quiet and beautiful place.
How to Reach: The nearest airports are Renigunta Airport in Andhra Pradesh and Bangalore International Airport. Renigunta Airport is 220 KM away and Bangalore Airport is 345 KM away from Gandikota.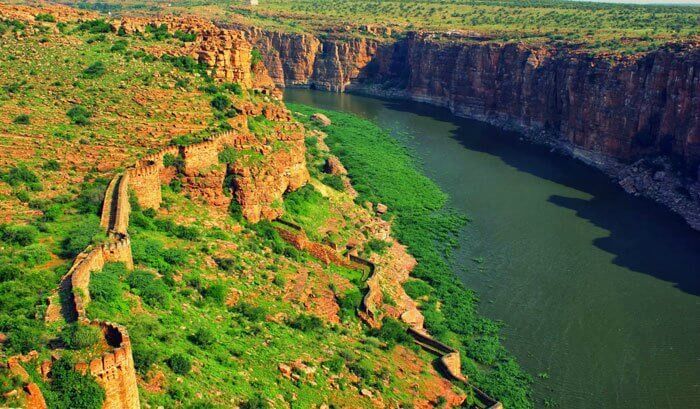 India is blessed with a number of gems. You just need to discover and explore the beauty of nature. So, are you ready to plan your next trip?
Regards,
Aditya Samadhiya
For more pictures, follow my daily micro blogs on Instagram – https://www.instagram.com/asvin_samadhiya/.
You can also find inspiration from my Facebook page – https://www.facebook.com/AadityaSamadhiya
I am on Twitter too! ???? https://twitter.com/AsvinSamadhiya
Follow Me : Blogger & Tripoto