The sublime and awe-inspiring landscape of Ladakh has attracted travellers to its high passes for centuries. Once a prime trade town on the mighty Silk Route, Ladakh now finds itself on the top of people's bucket lists. And why not? From glacial lakes and towering peaks to centuries old monasteries and ancient festivals, this valley has it all!
Travellers, who set on the journey to explore Ladakh, often find themselves bewildered by the innumerable experiences it offers. So, they ascribe to the fixed number of places and locations that have gained popularity over the years and are a favourite with the masses. But, there is so much to Ladakh which remains unseen!
So, if you are planning a trip to Ladakh this summer and want to venture off the conventional track, then here are some experiences and destinations that you need to add to your to-do list.

Instead of visiting the Shanti Stupa, take a crash course in spirituality
The meditation centre in Choglamsar, Leh was founded in 1986 by venerable Bhikkhu Sanghasena in an effort to provide humanitarian and spiritual services to people living in the remote areas of Ladakh. Over a period of decades, the centre gained global attention and is now frequented by travellers from around the world seeking calm and solace. The team of spiritual teachers, monks, religious leaders and healthcare service providers at the centre also work towards sustainable ecological development. Visitors can spend time here for a single meditation class or a 10-day long vipassana course.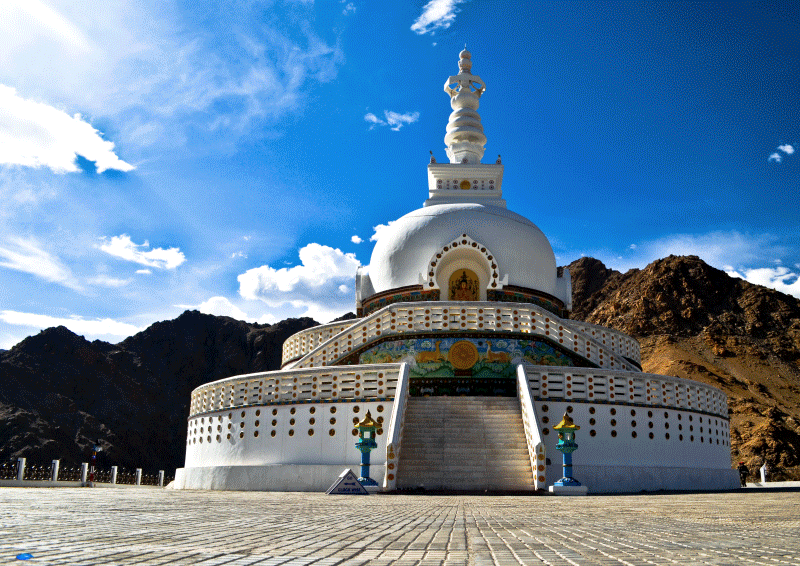 Know before you go: The last known rates of the programmes are as follows: Drop-in meditation session, pranayama breathing exercises and beginner level hatha yoga classes cost Rs 300 for a 45-minute session. The 3-day residential vipassana course costs Rs 4,500, including accommodation and meal costs.
Instead of following the '3 Idiots' crowd, take a trek to the mysterious Phuktal Monastery
Ever since '3 Idiots' fever spread over the country, large crowds started finding their way to the previously unknown Pangong Lake. A much more offbeat alternate to that is the Phuktal Monastery. Built around a natural cave approximately 2,550 years ago, the Phuktal Monastery is a pilgrimage site for Buddhists around the Himalayas. Over the centuries, several scholars, sages, Buddhist deities have found their way to this fascinating monastery. The monastery also houses the Gelug School of Tibetan Buddhism, which was established in the 15th century. The monastery is perched in the remote Lungnak Valley and can only be reached by foot. The last road stops at Anmo Village, from where Phuktal is a two-day trek.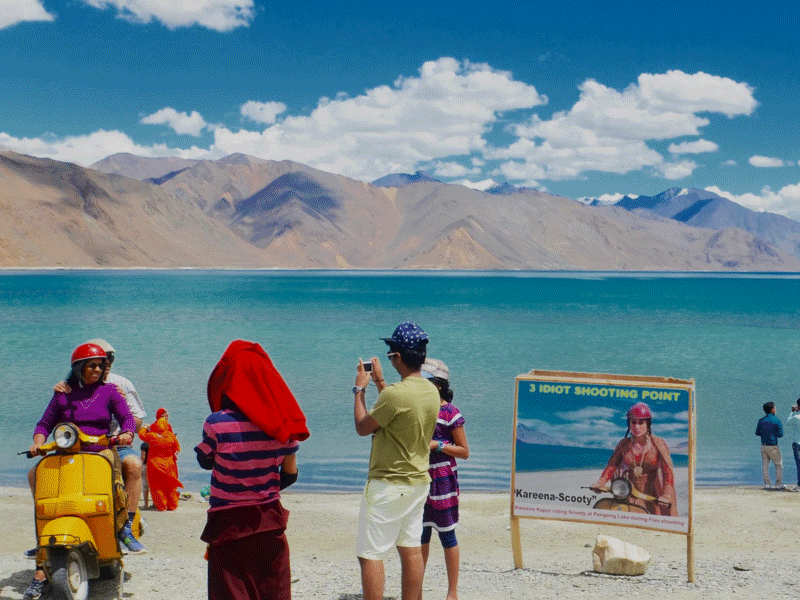 Know before you go: To reach Anmo Village (which is the last motorable village before Phuktal), take an early morning taxi from Padum and reach the village by afternoon. From here trek to Cha Village, which will take approximately 3 hours to reach. It is suggested that one spends the night at one of the many homestays in Cha as the trail of 6km from here to Phuktal gets a bit treacherous and difficult. The trek from Cha to Phuktal should take you not more than 3 to 4 hours. You can also spend the night at the monastery, if you don't want to descend the same day. An alternative route is to reach Purne via Keylong from Manali. Purne is 4km from Cha Village, and after the trek you can take a taxi to Padum or Leh and spend more time in Ladakh.
Instead of a five-star, spend a night in a remote high-altitude village
The tiny village of Shingo has only three households, one of which is a homestay established under the government's Mountain Homestays initiative, in a bid to improve the livelihood of women. And serves as a great contrast to the urban Leh, where most tourists end up spending all their time. Until 2015, Shingo did not have electricity. But after a solar power grid changed that, its small population has been trying to fare well economically by opening its doors to travellers and explorers who pass the village while trekking. A stay here will not just be an offbeat experience for you, but will also work to support this small community of Ladakhi people as well.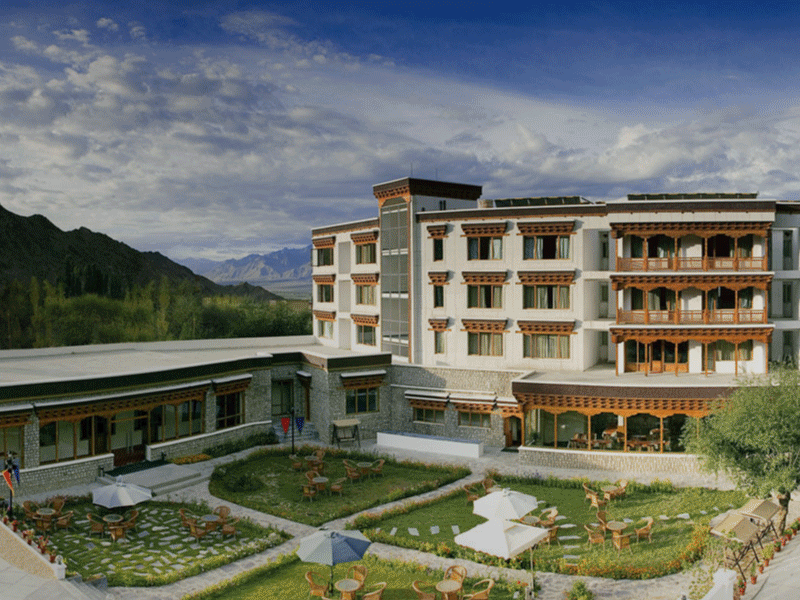 Know before you go: Reaching homestays that are located in remote areas can be a difficult task. Make sure you are in touch with the host throughout the journey, and have them arrange transportation for you from the nearest city.
Instead of stopping at Tso Moriri, move forward and pay a visit to the isolated Indian Astronomical Observatory in Hanle
Situated at a high altitude of over 14,700 ft in the remote Changthang region, the Hanle village is possibly the best place in India for star-gazing. Taking advantage of its location, the Indian Institute of Astrophysics has established the Indian Astronomical Observatory (IAO), which is one of the world's highest sites for optical, infrared and gamma-ray telescopes. In Hanle, you can also visit the Analy Gompa, which dates back to the 17th century and is a highly-revered monastery for practitioners of Tibetan Buddhism. There are quite a few guesthouses in Hanle, and if they are unavailable, locals open up their homes offering accommodation to travellers at affordable prices. Given the altitude, it does get rather cold in Hanle. But on your visit, make sure to step out at night to enjoy a staggeringly beautiful view of the Milky Way.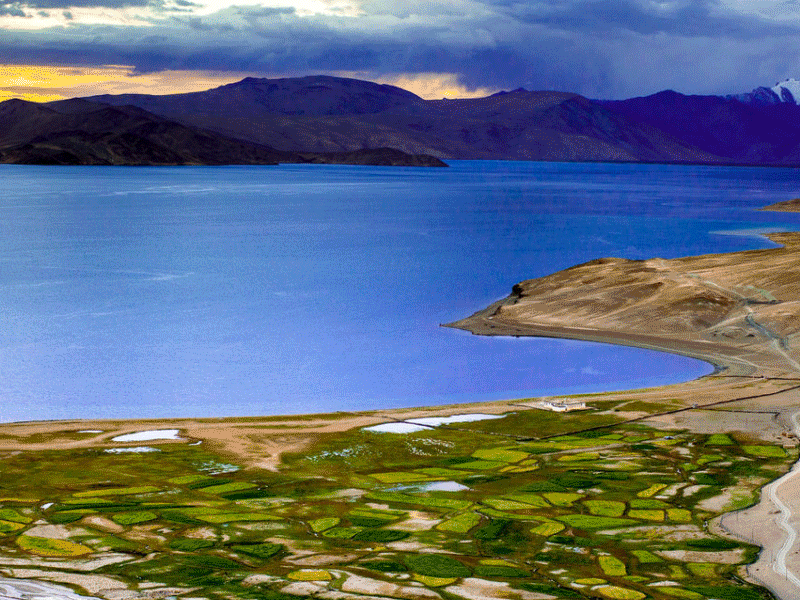 Know before you go: Hanle is quite far from Leh (255km to be exact). Travellers usually plan their trip around several other attractions that come en route to Hanle from Leh. Pangong Tso, Rezang La War Memorial dedicated to Shaitan Singh and Chumathang Hot Springs can be your stoppages on the long road trip. If you wish to go further than Hanle, then definitely visit the massive glacial lake, Tso Moriri. Also, carry identification proofs to get permits from the army checkpoint at Loma, few hours before Hanle. Hanle is extremely close to the Tibetan border, making it and the Indian Astronomical Observatory a highly sensitive zone.
If you are already day-dreaming your next trip, book your flights and hotels on MakeMyTrip using your Citi cards to enjoy exciting cashback offers. You can check these out here.