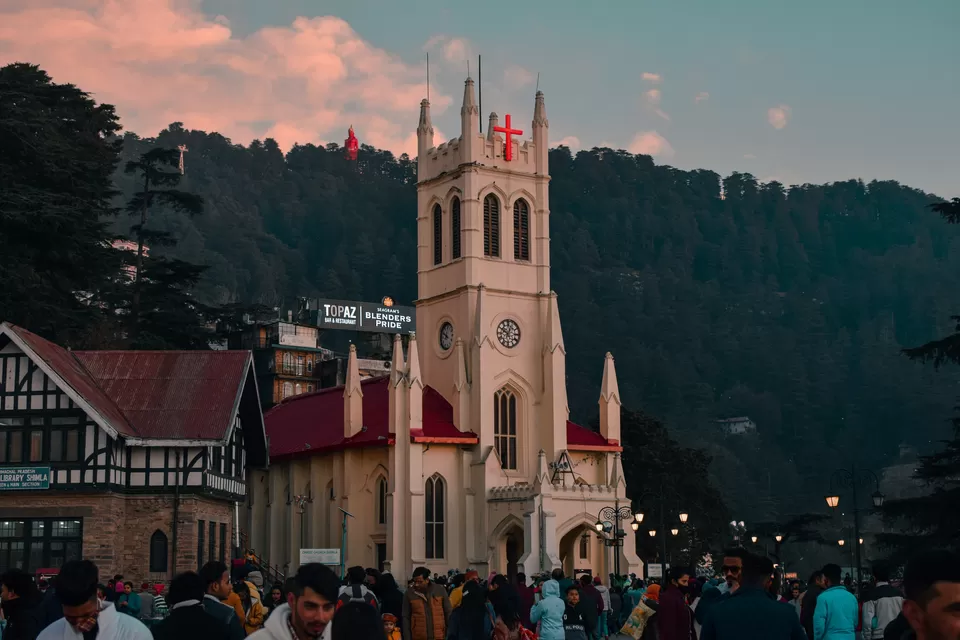 The place is abuzz with activity all through the year and is the heart of the town of Shimla in Himachal Pradesh. While one may want to go shopping here, this place is home to some very famous malls and shopping complexes like the Hong Kong Market. A number of restaurants and cafes dot the street and one can drop by any of them for a snack and drink.
One is reminded of a carnival at The Mall, as the mood is full of fun, frolic, merry making and delicious food. A good thing here is that no vehicles are allowed to play here, so that one can stroll around peacefully without being honked at.
Whether you are a solo traveler, or a family off on a vacation or on your honeymoon to the queen of hills, the Mall Road has something for everyone.
So what makes the Mall Road an iconic touristy spot in Shimla?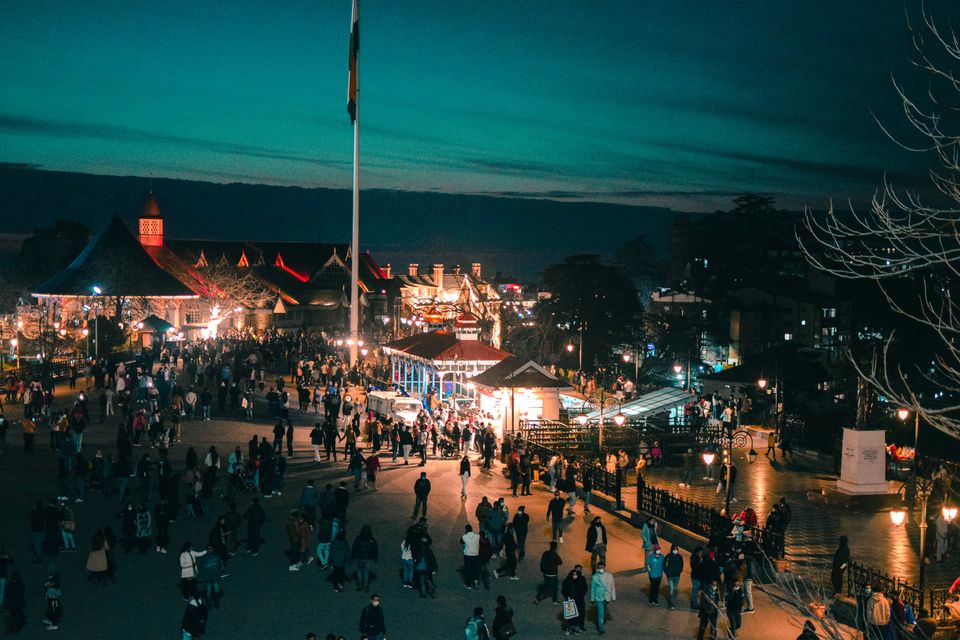 Mall Road is the main street in Shimla, Constructed during British colonial rule, the Mall road is located a level below the ridge road. The offices of municipal corporation, fire service, and police headquarters are located here. The Ridge Road is a large open space, located in the center of Shimla. It is the hub of all cultural activities of Shimla. Underneath the Ridge, large water tanks are placed from which water is supplied to the British era tourist town.
The Ridge houses the city's lifeline in terms of the water reservoir, with a capacity of 1000000 gallons of water, beneath it. Because of the fact that these tanks are significantly large in size, they have been used as the main water supply for Shimla. Another highlight here is Christ Church which is Situated on the Ridge, It is the second oldest church in Northern India. In the backdrops of the church you can see the Jakkhu Hills and the big statue of Lord Hanuman.
Best Time to visit the Mall Road
Everyday between 6am to 8pm.
Things to do in The Mall Road, Shimla
The Ridge- This is a very famous spot. the ridge is a wide open area. There is a big church there and the Gaiety Theatre where a song 'Main nikla, gaddi lekar' from Indian movie "Gadar" was shot. The place is tiny yet beautiful. The Ridge is where people take horse rides and get pictures clicked in Himachali attires and simply chill.
Jakkhu Temple- The temple is at the peak of Shimla, filled with notorious monkeys! the temple has Himalayan dogs to scare them away whenever necessary but it's scary to pass through the monkeys which check your hands before letting you leave, looking for food! It's a long climb up to the temple. It's fun but the road might be a little tiring for people who aren't much used to hiking.
Christ Church Shimla - More than religious facts this church is famous as a face of Shimla. A beautiful Architecture shows the richness level of British Era in India.
Lakkar Bazaar - Lakkar bazaar is a place which is famous due to its world famous Wooden work. you can find lots of wooden made furniture and some other type of wooden made items.
Scandal Point - Most famous place for hangout in Shimla . It is a place where you can find lots of people every time . you can watch whole view of city from there.
Famous Eateries in the Mall Road, Shimla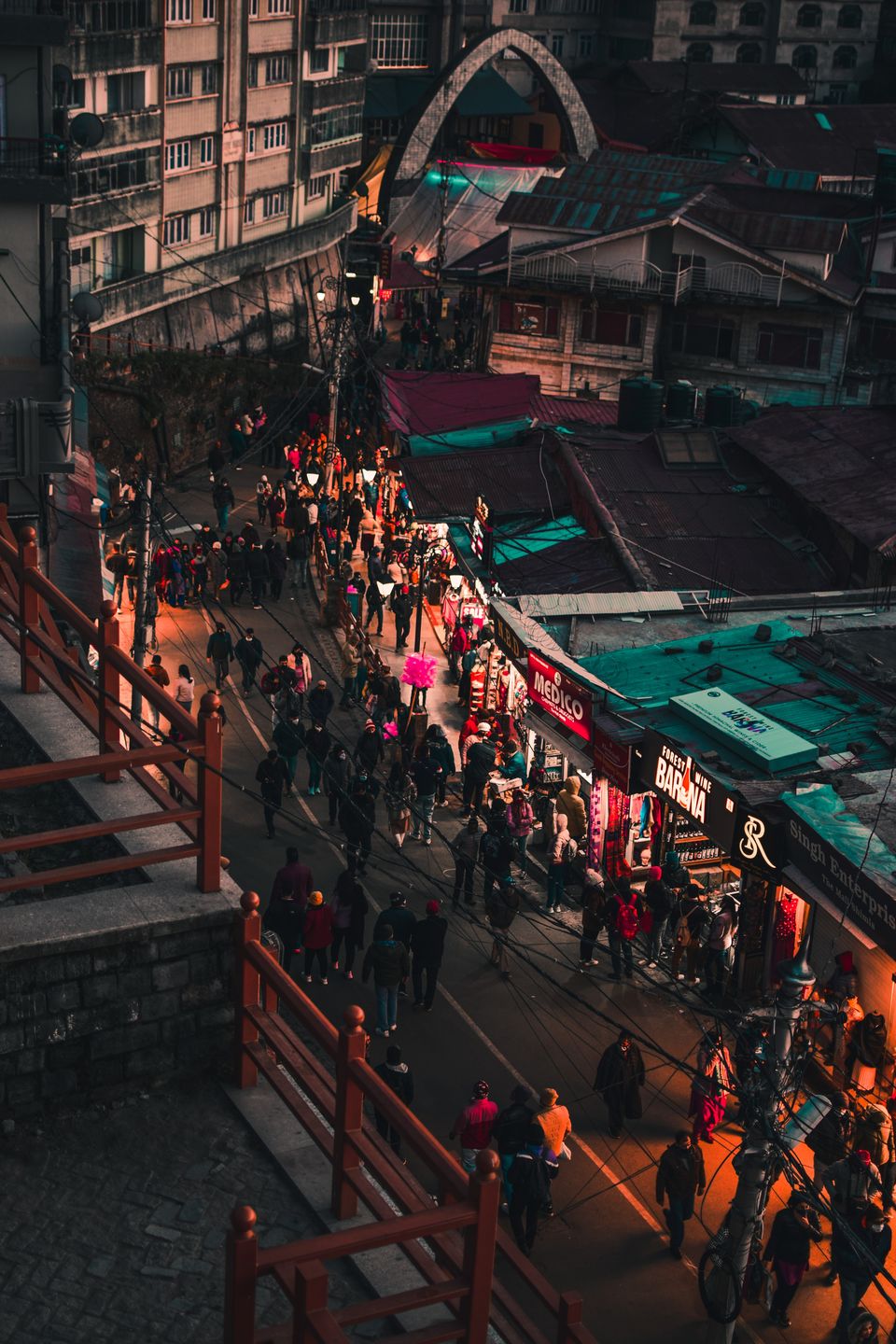 The queen of hills is not only known for its breathtaking views, but also for its delicious culinary experience. Check the list of most famous restaurants and cafes in Shimla.
1. Indian Coffee House
One of the oldest, and best places for a homely coffee, delicious cold coffee and some quick bites, this is India's oldest coffee brand and is even more famous thanks to politicians visiting it very often.
2. Honey hut
This is yet another pretty looking and unique café in Shimla with the main ingredient being honey. They have both indoor and outdoor seating and has become a famous spot for the younger generation to hangout.
3. Wake and Bake café
In the midst of the hustle and bustle of The Mall Road, this is a 2-storey eatery perfect for those looking for an Indian and continental breakfast option within quick reach. This place is known for freshly brewed coffee and hearty breakfasts.
4. Café Shimla Times
This is by far one of the most instagrammable locations in Shimla. This is a small biergarten and café that serves delicious beers and freshly brewed coffee. It is filled with a color burst of stylish furniture, urban interiors and a menu that boasts delicious food and friendly service.
5. Goofa Ashiana restuarant
Located in the heart of the mall road, this restaurant is known for offering delicious Mughlai and Indian food. With visually pleasing interiors, warm tones and well lit atmosphere, this is a must-try restaurant.
6. The Devicos
This is one of the most well-known and historic eateries in Shimla. This place is known for both its food and a lit night-time experience. It has beautiful and intricate Rajasthani interiors and remains a family restaurant by day and almost like a club by night. You can often find Shimla's college crowd post sun-down.
So what are you waiting for? Plan your trip to Shimla, the queen of hills and prepare for breathtaking views of the Himalayan ranges. Here is a list of 25 best must-visit tourist spots in Shimla that can help you plan your Shimla Itinerary.
If you liked the article, share the love <3 #Whereizmyboardingpass
Follow me on Instagram for some fun travel content. Be a part of the largest online community of travelers on Tripoto's Facebook page!