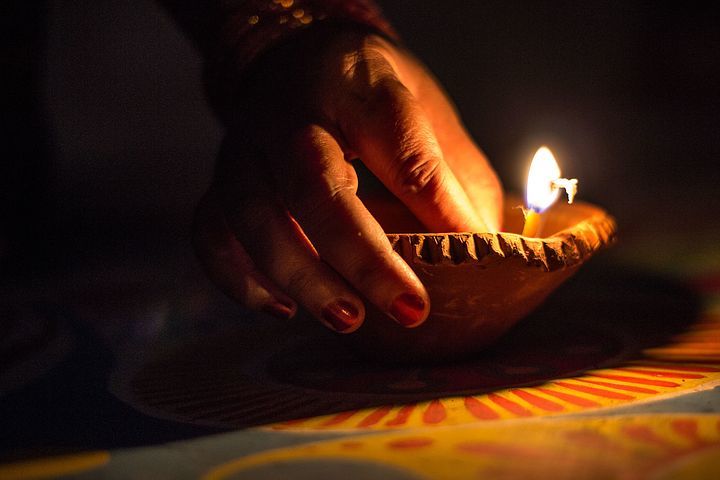 Lights, new clothes, ornaments, sweets and crackers- Diwali is all about cheerfulness and brightness. And while we know the traditional aspects of Diwali that we celebrate at our homes, there are also a lot many different ways in which people celebrate Diwali at different places in India. Let's look at some of the fascinatingly unique ways in which the festival of lights is celebrated:
1. Bandi Chhor Divas (Punjab)- Celebrated to commemorate the release of the sixth guru of Sikhism, Guru Hargobind ji, along with 52 Hindu kings from captivity by Mughal emperor Jehangir, Bandi Chhor Diwas coincides with Diwali. On the occasion, Sri Harmandir Sahib is decorated with lights, and the festival is celebrated with friends and family coming together and enjoying Kirtan and fireworks at the temple.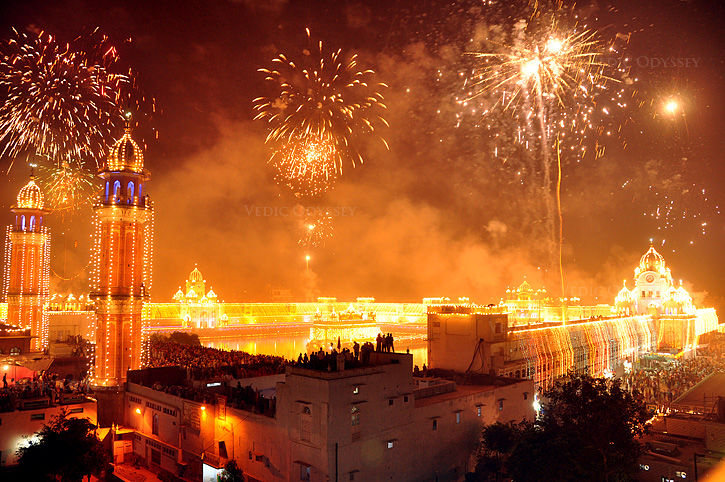 Where to see: Golden Temple, Amritsar
2. Bali Pratipada (Kerala, Tamil Nadu, Karnataka, Maharashtra)- Deriving reference from Ramayana and Vishnu Purana, Bali Pratipada celebrates the annual return of the Asura king Bali to his homeland on earth, after being banished by Vishnu's Vamana avatar to the netherlands (paatal-lok). On this day, Hindus take an oil bath and Shikakai hair wash and decorate the entrances of their houses with powdered rice (Kolam), following which they worship Bali and his wife Vindhyavali. Men also gift things to women as a ritual of this festival.
Where to see: Nagpur, Maharashtra
3. Dev Deepawali (Benaras)- Celebrated on Kartik Poornima, 15 days after Diwali, the ghats of Benaras are lit with thousands of lamps on Dev Deepawali. The river Ganga is worshipped and lamps are floated. The festival drives a lot of International tourists to Benaras.
Where to see: Varanasi, Uttar Pradesh
Purushwadi Diwali (Purushwadi)- Similar to a custom of Halloween, kids in Purushwadi visit door to door on Diwali, singing traditional songs and asking people to pour oil into the lamps they carry. The locals light a bonfire and cook local food outdoors on Diwali. A quiet and peaceful Diwali indeed.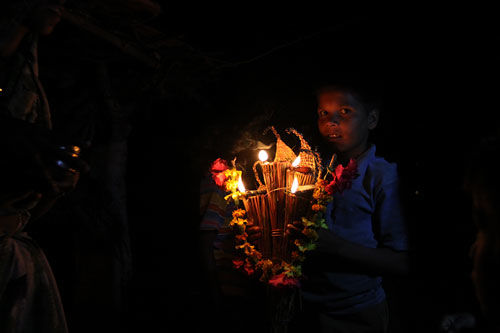 Where to see: Purushwadi, Mumbai-Nashik Highway, Maharshtra
Narak Chaturdashi (Goa)- A grand competition is organised in Goa where huge effigies of Narakasura are made only to be demolished with fire and crackers on the dusk of Diwali. It is believed that Goa was occupied by the evil demon Narakasura who was decapitated by Lord Krishna. To celebrate this victory against evil and darkness, lamps are lit to symbolise light entering the land of Goa.
Where to see: Mapusa, Goa
Have you seen more shades of Diwali? Share your stories and pictures with us.