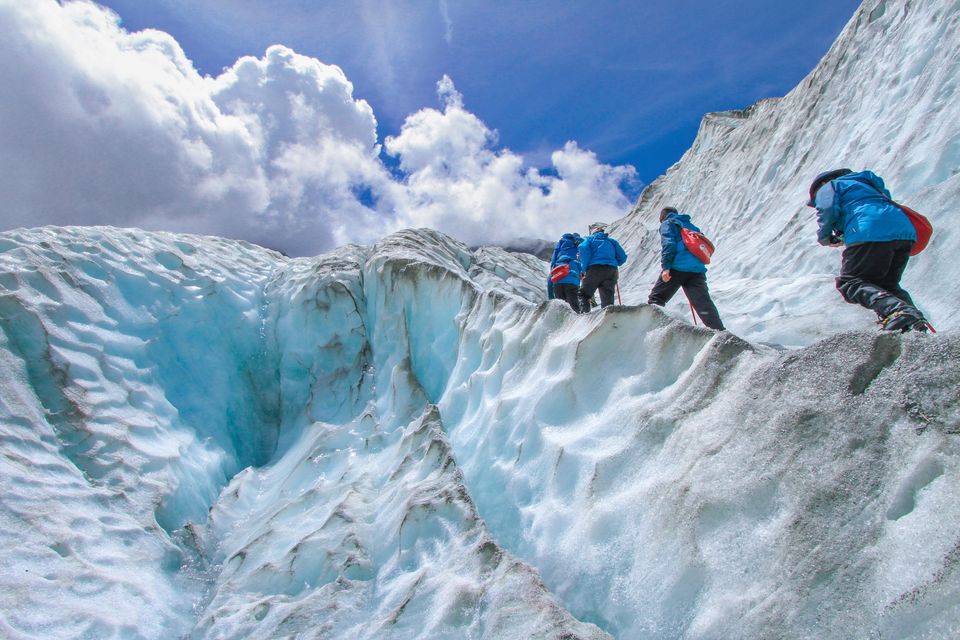 What's travel without adventure? And what's adventure without treks? After all, trekking is one of the greatest tests of a traveller's physical and mental strength. It not only helps you conquer your fears and apprehensions but also lets you walk paths least travelled by, while laying eyes on sights truly majestic. However, it's not as simple and straightforward as it seems. Besides the fragility of the ecology in mountains, tourism also brings huge crowds with it. Now who would want underwhelming sights after long cold hours of trekking in the mountains?
So to save you the disappointment, here is a list of treks that you should skip this winter to avoid the crowds and to do yourself and the mountains a favour.
1.) Prashar Lake trek
One of the most popular winter treks in Himachal after Triund, the trek to Prashar Lake makes for an easy pick, albeit only for those who can stand an extremely snowy trail and the sight of more than expected number of trekkers. But if you are someone who's looking for a trekking adventure which is not thronged by a huge number of visitors, you might want to skip Prashar Lake this winter.
2.) Nag Tibba trek
Located in Garhwal region of Uttarakhand, Nag Tibba is another famous trek for adventurers from all across India. But the views of towering snow clad mountains along the Nag Tibba trail are overshadowed by the crowd, even in winters, let alone the extreme weather conditions. Well, don't worry about getting a FOMO even if you miss Nag Tibba trek this winter.
3.) Chadar trek
Chadar trek is arguably the most sought after winter trek in India. But many of you might be left wondering why would we include this trek in the list of the ones that you should skip this winter? Well, the answer is that the popularity which once brought resources to the locals in the region is now beginning to hurt the ecology gravely. The ice sheet has seen such significant thinning over the years that it's now become almost dangerous to walk on, not just for the trekkers but also the locals.
For the locals, it is the only feasible link in the winters to travel to and from one village to the other as all other routes are blocked due to extreme weather conditions. Going at this rate, Chadar might cease to exist in the coming 10-12 years! And that's why we'd recommend you avoid Chadar trek, not just for your own safety but also for the environment.
4.) Chandrashilla trek
For the people in the corporate world, especially in the North Indian cities, Chandrashila trek is a go-to option during long weekends as it can be easily done in 3-4 days. And while it may be good news for you, you might want to know that this trail gets pretty crowded even during peak winters and hence makes it on the 'to-skip' list.
5.) Kedarkantha trek
Captivating trails, pristine snow-covered landscape, and the typical views of the snow-clad Himalayan peaks greet you as you make your way through Kedarkantha trekking trail in winters. But apart from all the pleasant things that you can experience on this trek, a huge crowd is an inevitable spoiler that can ruin your dream of experiencing peace and solitude during and after hours of trekking along Kedarkantha trail.
Not a bad idea to give yourself and these treks a break this winter, whether it's for the environment or your own peace, is it? Share your thoughts in the comments below.
Also, you can create your own travel blog and share it with travellers all over the world. Start writing now!

Subscribe to Tripoto on YouTube and watch exciting travel videos.

Get travel inspiration from us daily! Save our number and send a Whatsapp message on 9599147110 to begin!