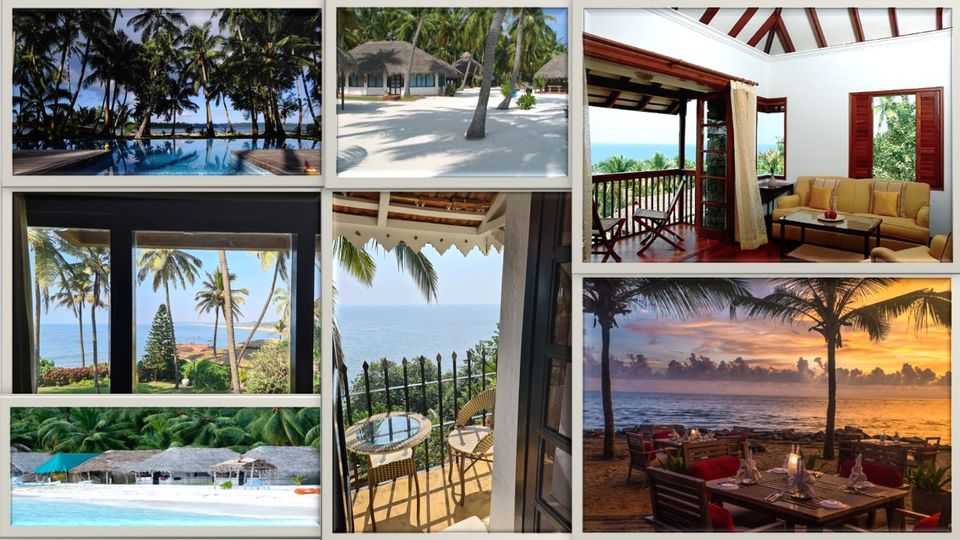 For a country boasting a mammoth 7000 km long coastline, there is no dearth of places that provides panoramic views of the ocean. And if you love to spend your holidays out on the soft sands of the beach with the sight of turquoise-blue shades along with a glass of chilled beverage of your choice, these 10 properties are the ones you should look forward for your next beach vacation.
1. Discover a little piece of Paradise at Saffron Stays Little Paradise, Murud
A quaint little cabin cottage resembling the wooden Swiss Chalets and a lovely little garden with a perfectly romantic set-up that opens up on a private beach. Soothing, peaceful and bliss, this place cannot be better described than those three words.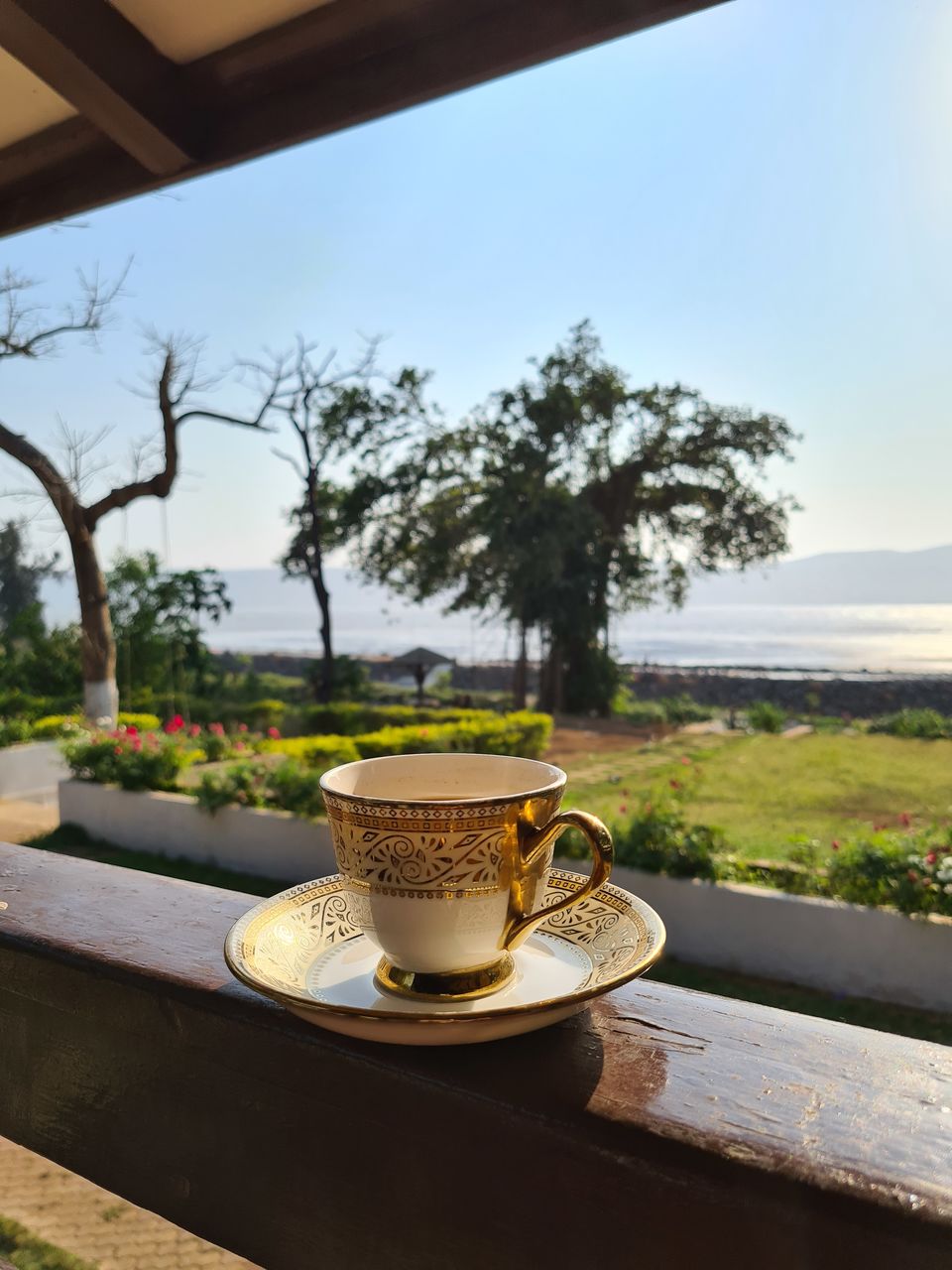 Vibe Check
Saffron Stays Little Paradise is located just 9 km from Murud, and is just 4.5 hour drive from Mumbai. Its secluded set up earns itself a great head start against other sea facing resorts in this part of Maharashtra.
The services and amenities are great and the staff is extremely courteous, making this a perfect place to spend a quality time with family or loved ones, this place is indeed a little paradise that will transcend your mind to its happy place! We totally had a Gerua moment on the beach.. Check out below.
Booking Details
Tariff for this lovely property is ₹5600/- plus taxes per night. Meal plans are additional at ₹1000/- per person. Barbeque is also arranged on prior request. Click here to book your stay.
2. In the homeland of God at Kaular Athaang Resort, Dapoli
Perched on a cliff with jaw dropping views of the mighty Arabian Sea, stands an imposing building in a neo vernacular style of architecture, which is sure to leave you spell bound.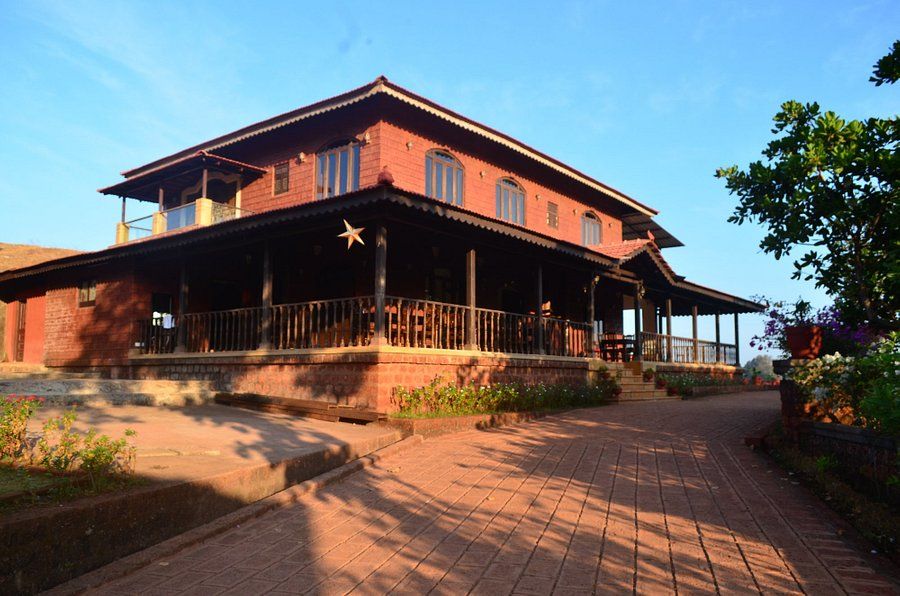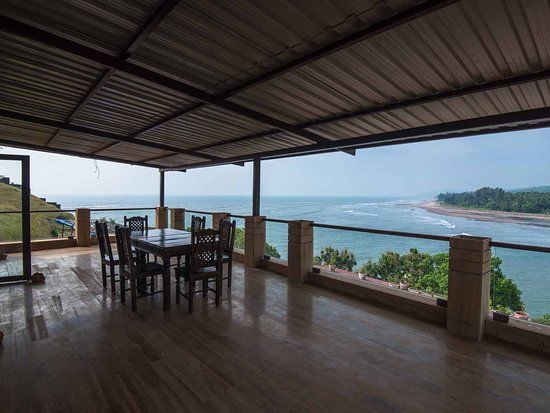 Vibe Check
If your aim is to get disconnected from the world, then this is where you need to be. A vantage point that provides soul soothing views of the Anjarle Beach, one feels as if time has come to a standstill. The hotel consists of 4 rooms with ocean facing views & 6 standard rooms.
One can indulge in board games and card games while soaking in the views on offer. If you love sea food, you are in for a gastronomical pleasure with flavors of Konkan region. The resort also arranges sight seeing to nearby attractions. Services at the resort are great with warm and hospitable staff members to look after you. A stay here will totally rejuvenate you.
Booking Details
The standard room starts at ₹4500/- per night and the sea facing rooms start at ₹6500/- per night and includes breakfast. Lunch and dinner are also available in packages if one requires. Click here for a perfect getaway by the sea.
3. Be a part of History at Fort Tiracol Heritage Hotel
Overlooking the confluence of River Tiracol and Arabian Sea, this forgotten 17th Century structure was once an armed fortress during the Portuguese reign. With a palpable taste of history added with the comfort of the modern day amenities, Fort Tiracol Heritage Hotel is your answer if you are seeking an escapade.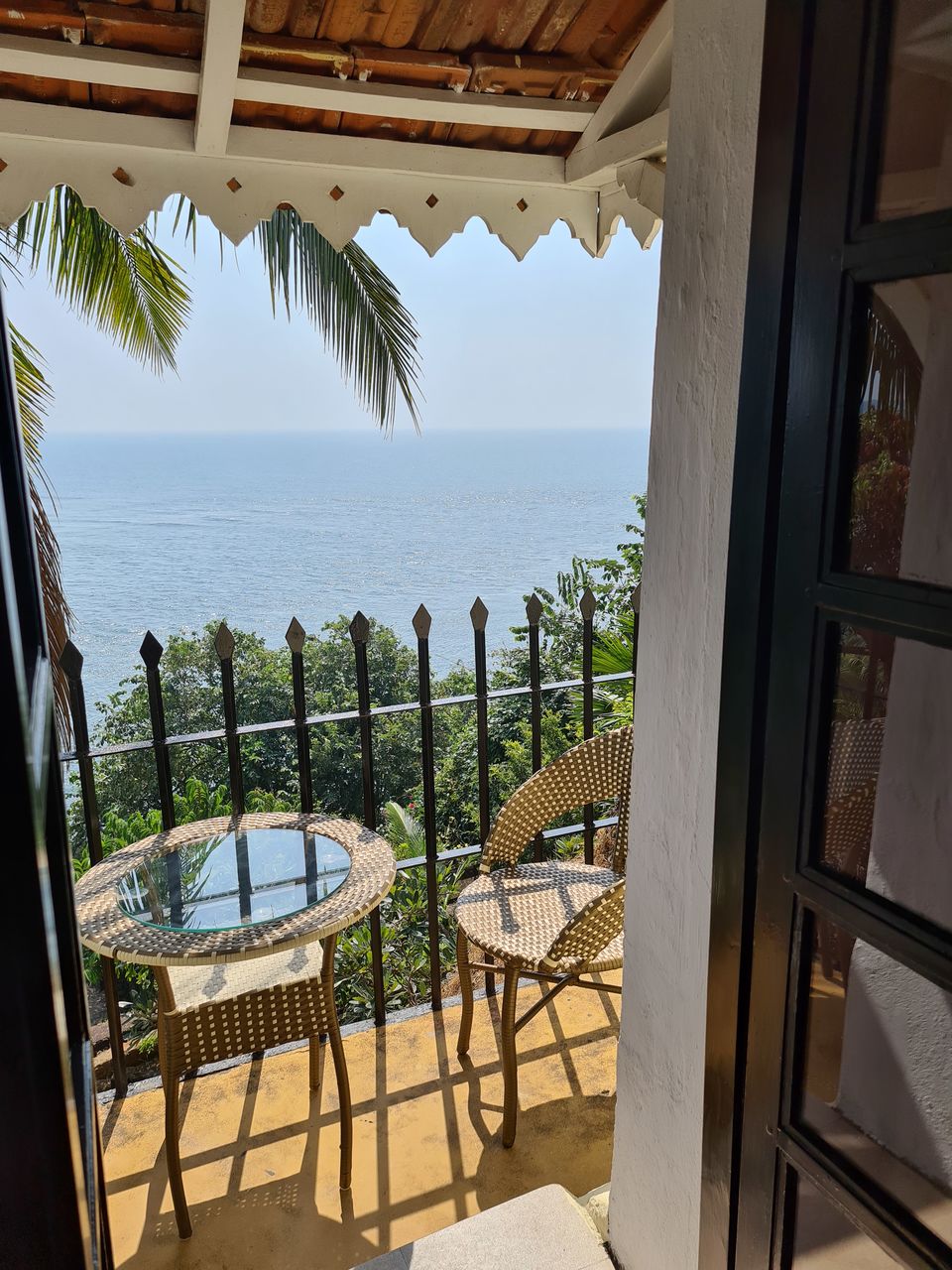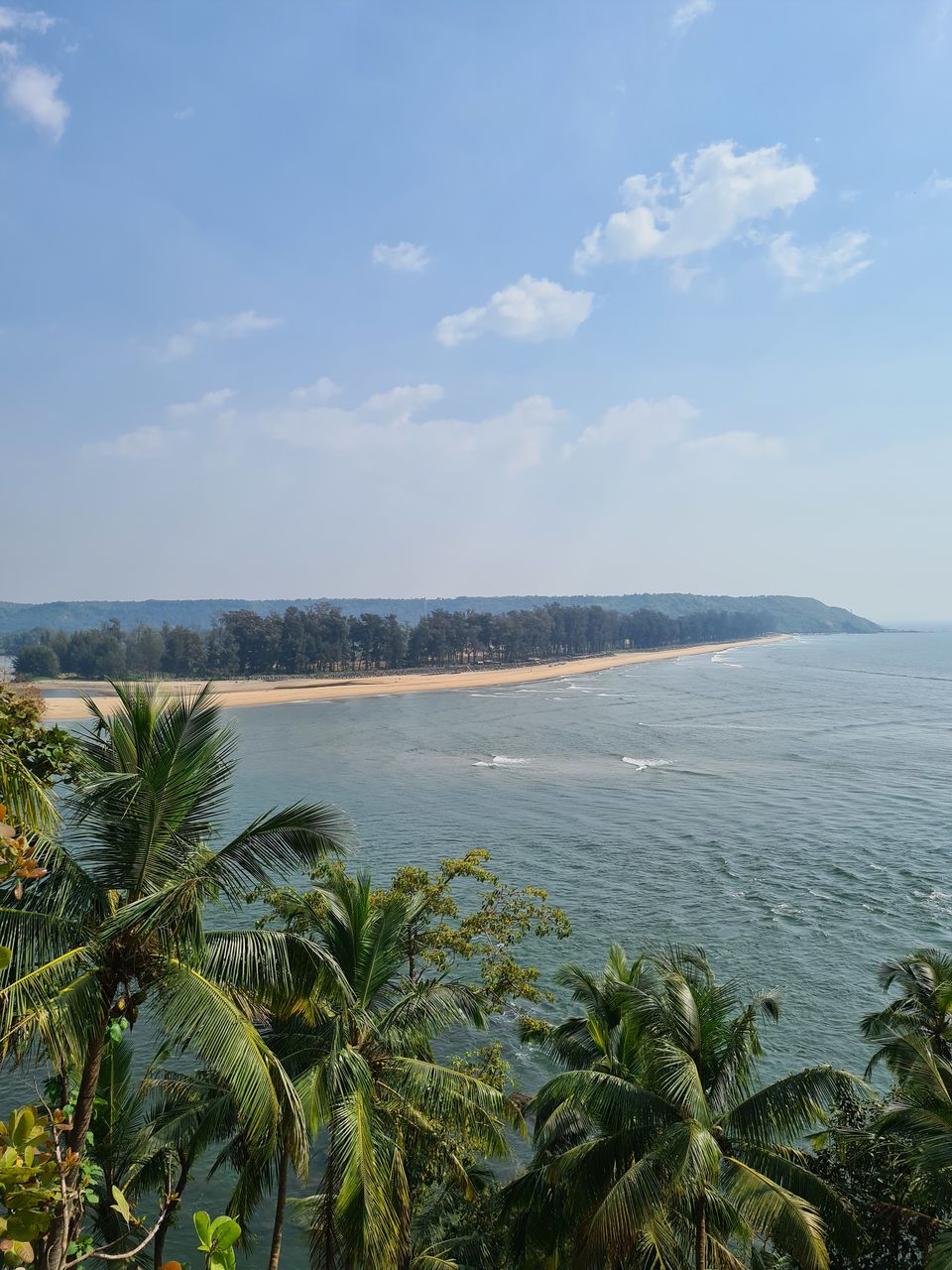 Vibe Check
A vantage point on the cliff that gives a location advantage, Fort Tiracol offers mesmerizing views of the Arabian sea and the spectacular estuary of river Tiracol. A 17th-century Chapel inside the fort complex just enhances the experience which teleports you to late 1600s. The hotel houses 7 beautiful rooms, each named after the days of the week. The limited number of rooms offers an intimacy that befits its size. The interiors are both Portuguese contemporary light with all modern amenities yet in keeping with the monumental structure. Best of both worlds, you see!
The hotel also arranges for heritage walks to Tiracol village where one can savor the freshly baked Goan Patisseries while also getting a chance to watch the locals brew Kaju Feni, traditional Goan alcohol. While we took a bike ride to Querim beach to witness one of the most gorgeous sunsets ever, you can just lounge in your balcony and absorb the vibes of the place while being at peace with yourself and surroundings.
Booking Details
Mesmerizing ocean facing rooms start at ₹6000/- per night. Click here and enjoy your stay at this gem of a place.
4. Get a slice of heritage with luxury at Taj Fort Aguada Resort and Spa
When heritage meets luxury and the combined force meets with the best in class hospitality, rest assured, it guarantees for a time that you would cherish for a long time. With history woven in its walls, Taj Fort Aguada Resort and Spa delivers to you an experience of a lifetime, the one that showcases true spirit of Goa.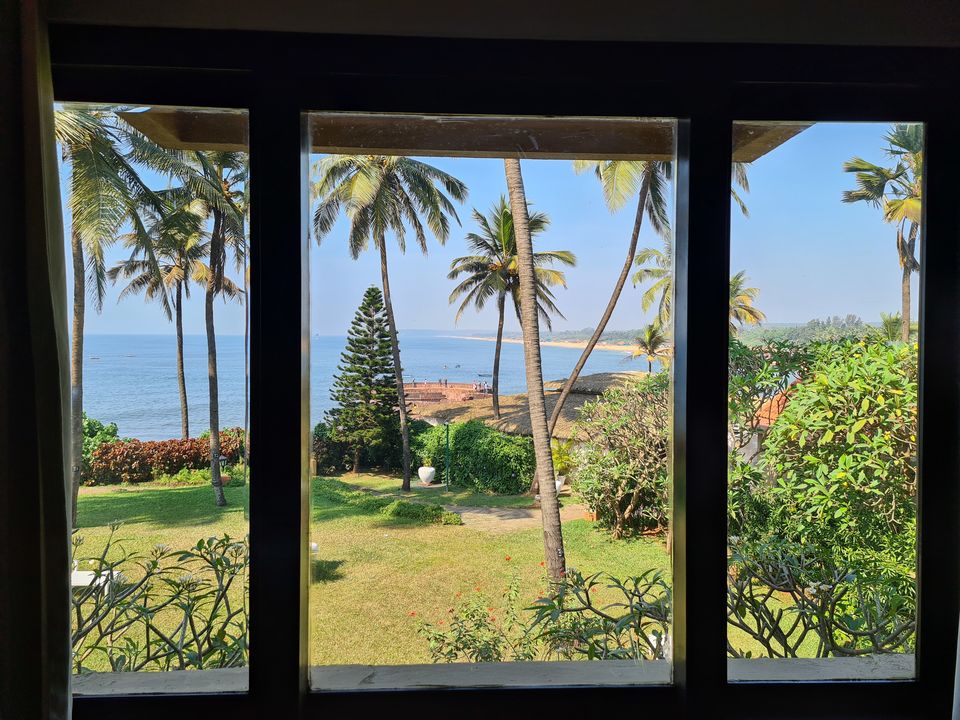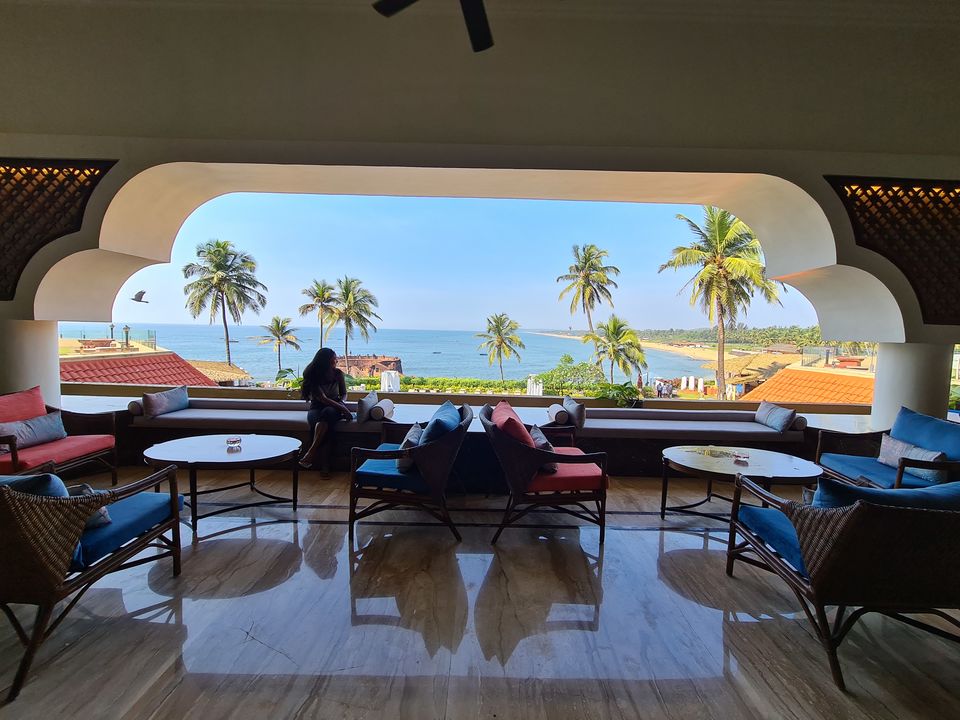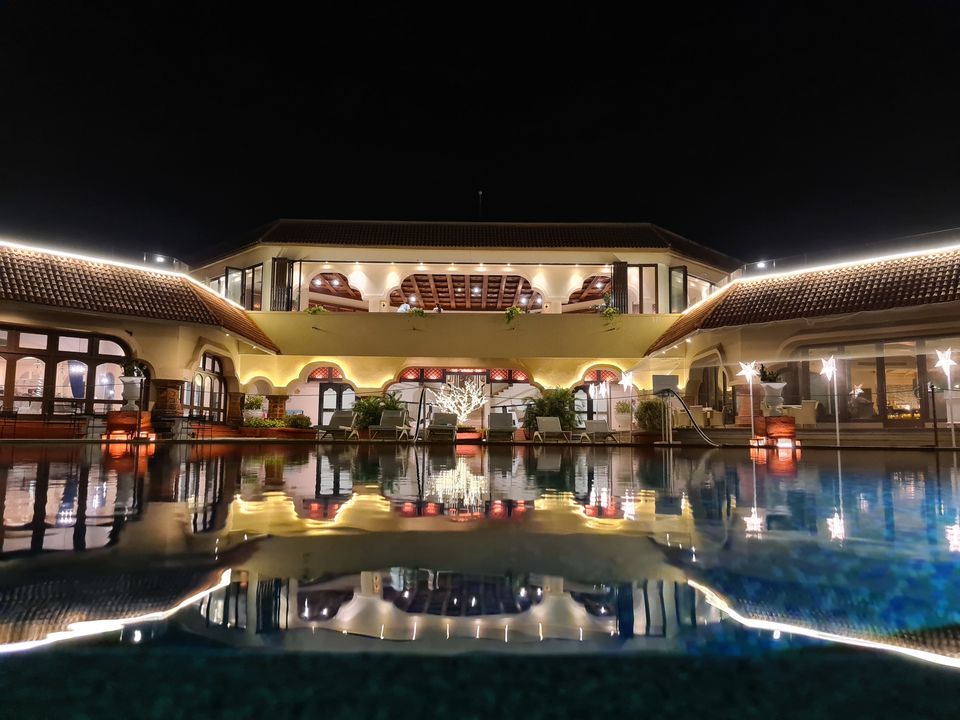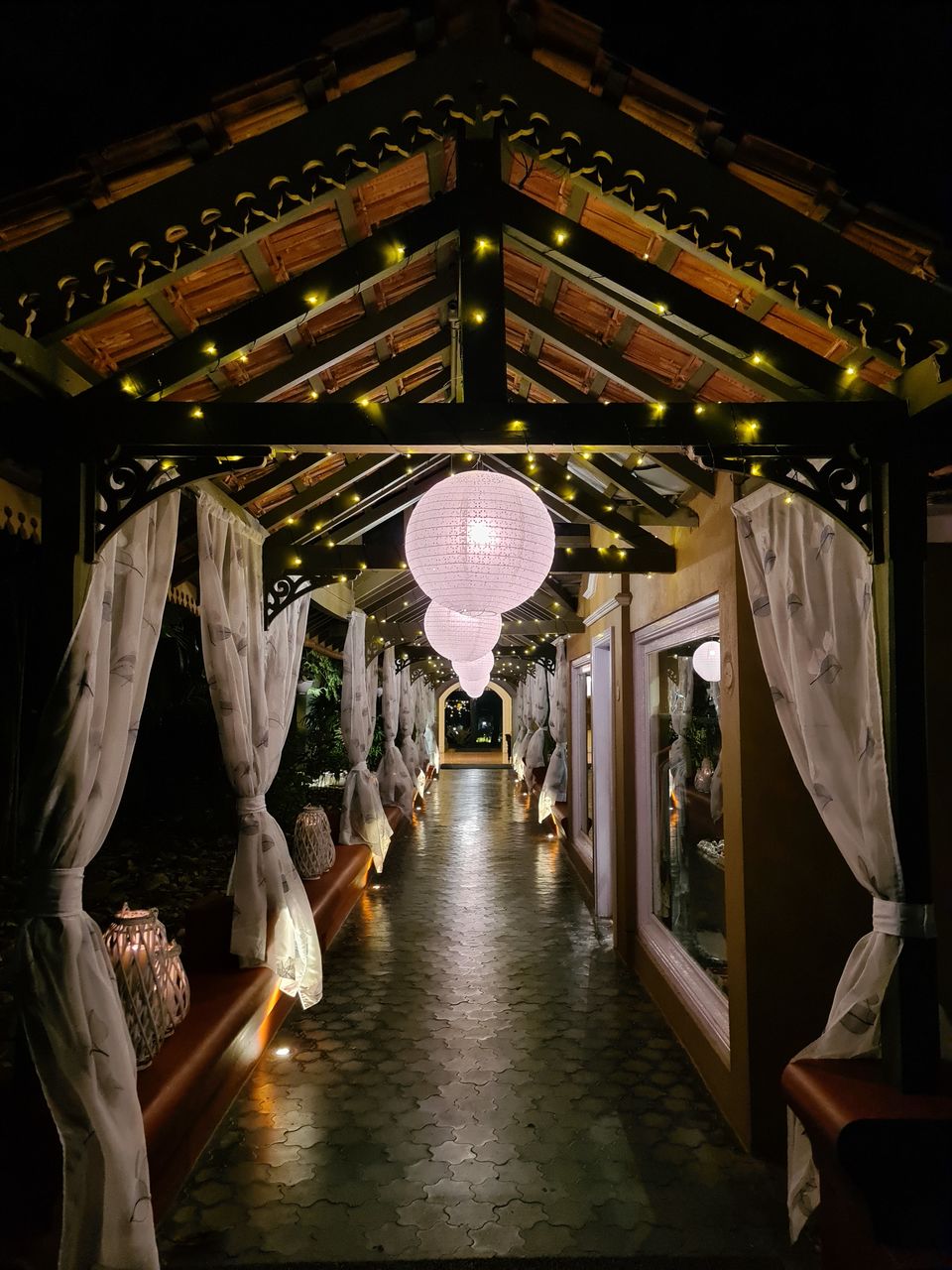 Vibe Check
With 143 rooms, suites and villas across an emerald and turquoise-washed paradise with splendid views of the Arabian Sea. With the twin luxury of hillside and sea-facing residences, perhaps the best words to describe this palatial stay are Romantic, Charming and Vibrant. One can soak in the unending charm of Arabian Sea with a stay in a villa that guarantees the perfect combination of business with pleasure.
A perfect place to relax, unwind and wear off the burden of weariness, an ideal place to spend quality time with family or your special one. It is a place where you are pampered with hospitality and treatment that is second to none. A place which makes you feel you live in utopia. That's Taj Fort Aguada for you.
Booking Details
Get ready to pamper yourselves at this elegant and luxurious property. Rooms start at ₹18000/- and are worth every single rupee spent. Click here to book and indulge in an amazing time.
5. A total beach excursion at Devbagh Beach Resort, Karwar
Sun, sand, surf, sea and endless open space, Devbagh is the next best thing to having a beach all to yourself. Devbagh opens a world of serenity and discovery, where you can be one with the elements of nature. A quintessential stop for every beach lover, this Jungle Lodges Resorts property will definitely de-stress you just the way you liked it.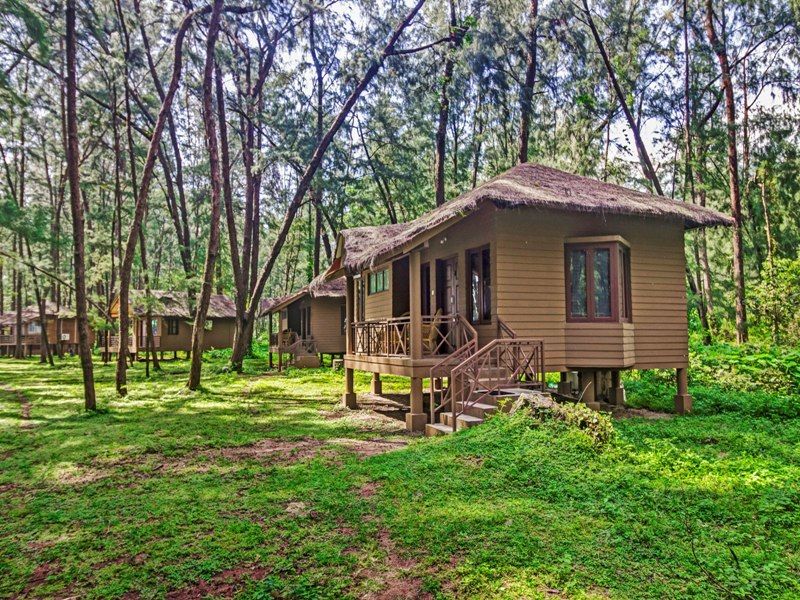 Vibe Check
If you have stayed at any of the Jungle Lodges Property, you can be sure of the experience they provide to their guests. Devbagh is no different. One can hike around the mangroves and spot some exotic birds or be a water baby and choose from the plethora of water sports at Devbagh beach. A sunset boat ride towards the estuary where river meets the ocean is an out of the world experience, where you'll be rewarded by the sight of frolicking dolphins. Or you can just laze around your cottage and absorb the vibes the place has to offer to you. All in all, it is a fun filled place to be.
The sea-food platter is highly recommended, with the fresh catch of the day up for the serving. An evening BBQ by the beach is just the perfect way to enjoy the sun go down.
Booking Details
Packages start at ₹7400/- per person per night and includes all meals and activities. Click here to book your stay.
6. An AirBnB with a bird's eye view at Trip is Life, Varkala
Some places just make a direct connect with your heart, irrespective of the fact whether you have been there or not. This quaint and cozy little AirBnB strikes the perfect chord and you will fall in love with it instantly.
Vibe Check
A totally unique experience where you get complete privacy with the comfort of a sea facing stay and a private garden. Nestled on the top of the cliff, the property opens out in a beautiful garden followed by uninterrupted views of the sea that stretches right till the horizon.
One can witness extreme detailing in the design and the architecture of the place, every nook and corner feels like a dream land. Gracious hosts are always a phone call away. Pick out any corner of the place, and rest assured there won't be a single bad picture on your camera roll. The view, the property and the vibes are something unique which are not to be missed.
Booking Details
The stay costs ₹14000/- per night with impeccable views on offer and complimentary breakfast. Click here to book your stay and get awestruck.
7. Tropical getaway with beach vibes at Taj Green Cove Resort & Spa, Kovalam
Nestled on a hillock overlooking the Ocean with a lagoon in between, the Balinese style cottages and villas await you for your tropical getaway with beach vibes. Taj Green Cove offers sprawling lawns and wooden walkways along the coastline, lagoon and seaside.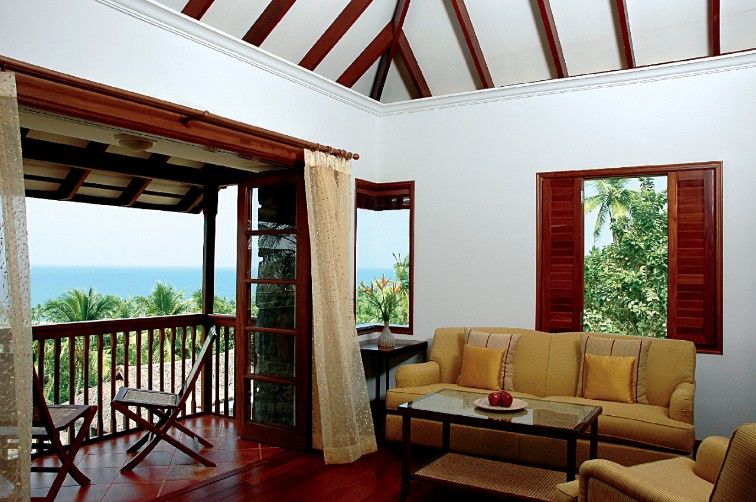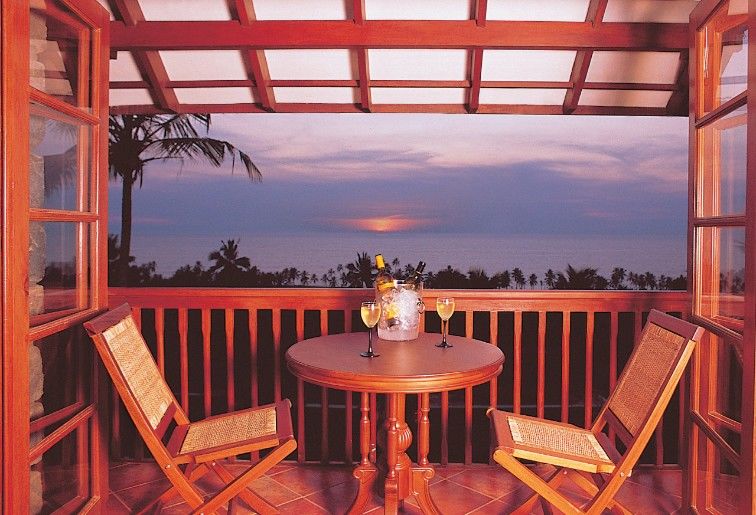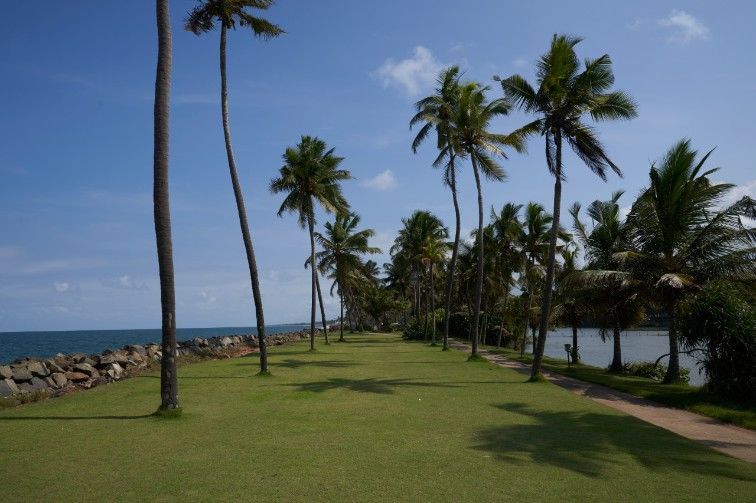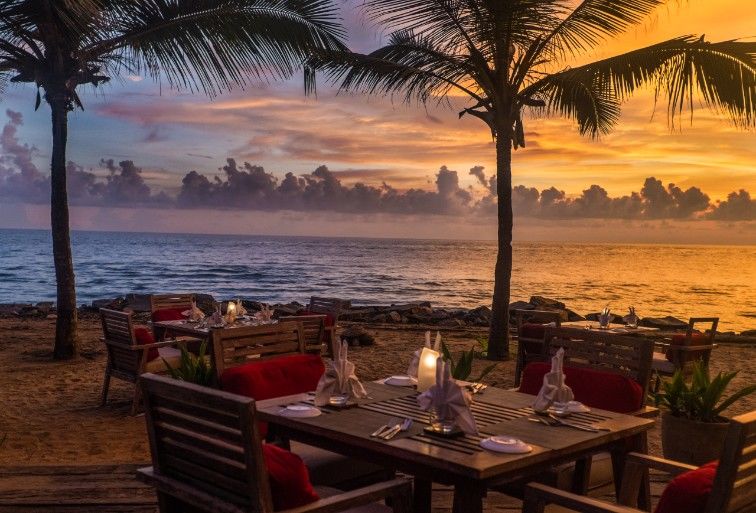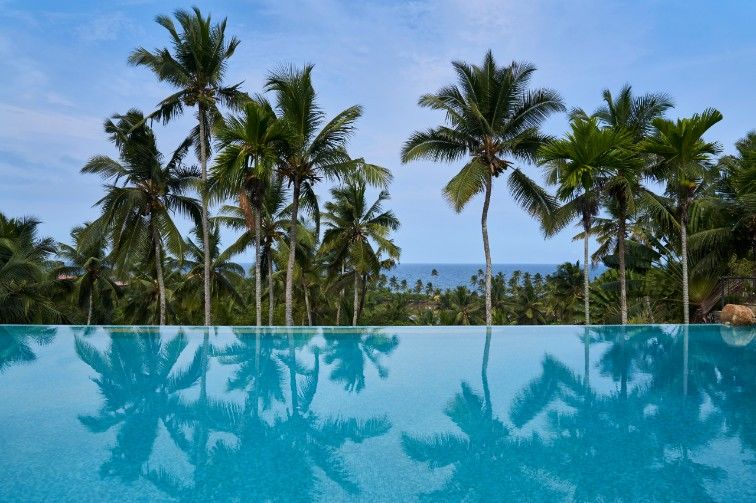 Vibe Check
Yet another Taj property that makes this list, Taj Green Cove is simply outstanding on all accounts. Spanning over a whopping 16-acre area, the resort offers best of both worlds with its tropical environment and magnificent ocean views.
There's a plethora of rooms to choose from with gorgeous views on offer. The suites also offer private plunge pools with the mind boggling scenes at the horizon. The seafood specialist restaurant 'Bait' is perched upon the area offering the calming lagoon on one side and the roaring Arabian sea on the other.
Hospitality at the Taj Green Cove Kovalam is unparalleled in its personalized touch & exclusive five-star luxury generosity!
Booking Details
The rooms start at ₹7500/- per night in this magical resort. Book your stay and give yourself the break you deserved!
8. The Maldives Vibe in India at Bangaram Island Resort, Lakshadweep
What if we told you that you can experience the Maldives vibes right here in India without burning a hole in your pocket? The little known islands of Lakshadweep are India's best kept secret and Bangaram Island Resort is your answer for your perfect beach vacation.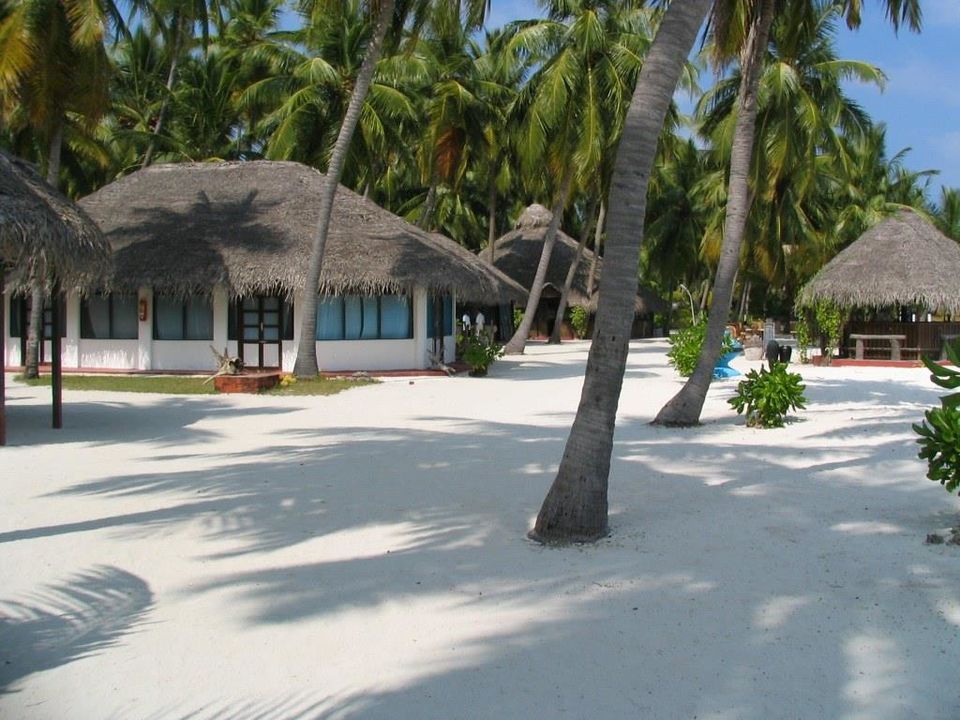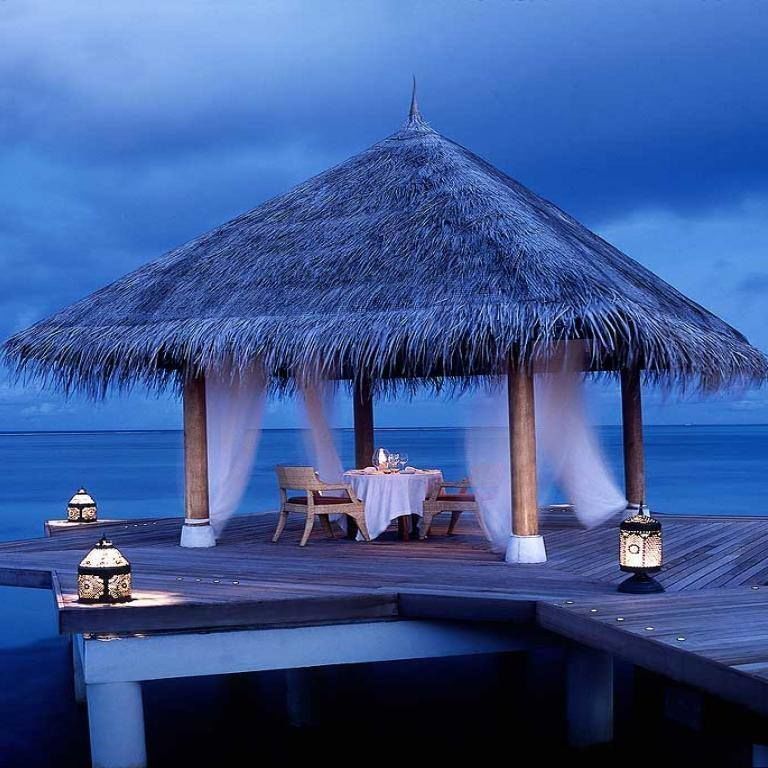 Vibe Check
If you ask someone about the place after showing you the photos, 99.99% chances are there that the answer would be Maldives. Bangaram Island resort offers you beach side cottages, from where you can literally walk into the ocean. The resort is a pearl in the paradise. Located in serene and secluded and remote island, the resort matches any five star property anywhere in the world.
Booking Details
Package starts from ₹26000/- per person for 2N & 3D and it includes all meals plus airport transfers. Water activities are at additional costs. Click here to see the packages.

9. Drift into paradise at Sea Shell Hotel, Havelock Islands, Andamans
Serene location, virgin beaches & breathtaking sunset views - 3 ingredients that complete a perfect beach holiday wish list. Sea Shell beach side resort provides an excellent view of the clear emerald waters and coconut trees studded beach. Its well-appointed suites with modern amenities, warm and welcoming staff ensure that guests are comfortable and cared for.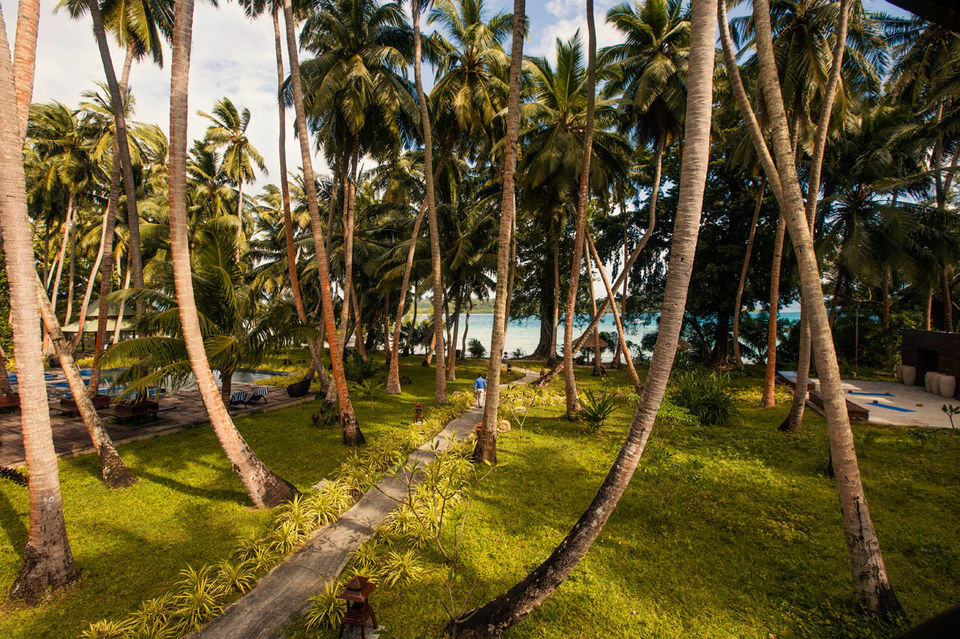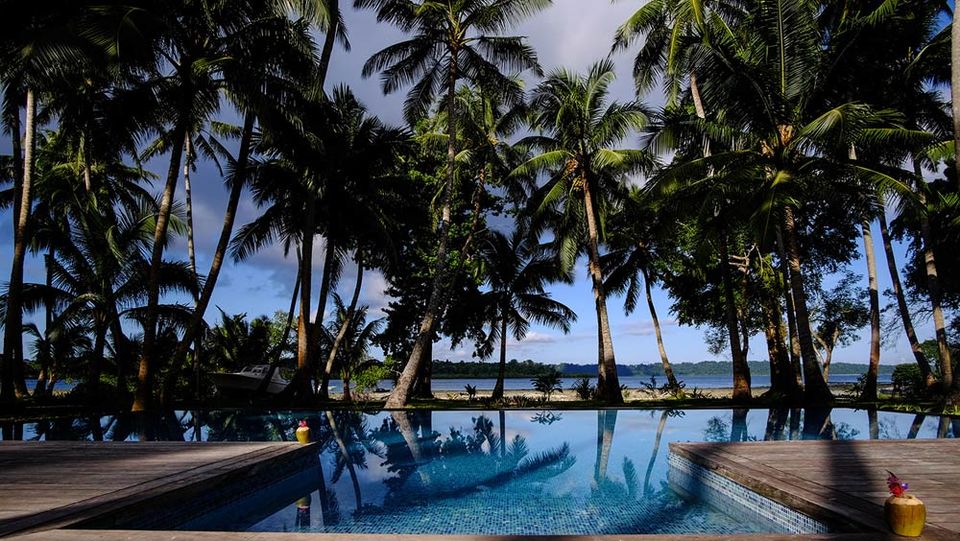 Vibe Check
Located in close proximity of the Radhanagar beach, Sea Shell presents one of the best views of the Bay of Bengal and its emerald-blue waters. The cottages and villas are designed keeping the comfort of the guests in mind.
Couples can relax and enjoy the serene beauty of the resort, have a Candle Light Dinner on the beach, indulge in some spa therapy or choose the in house scuba diving centre to explore the ocean. With the swimming pool having a kid's pool and a Jacuzzi and a panoramic view of the ocean, you are bound to have a memorable and fun time with your family at SeaShell, Havelock.
Booking Details
The cottages are available from ₹7000/- per night. Click here to visit this surreal little place in the laps of the beautiful ocean.
There you have, 9 sea facing properties that you would definitely wish to consider if you are looking for beach holiday. Are there any gorgeous sea-facing properties that you have visited? Let us know in the comments, we would love to hear from you.
Ready to travel for free? Earn credits and redeem them on Tripoto's weekend getaways, hotel stays and vacation packages!