From Goa to Odisha to Gokarna, India has decorated beaches across its massive coastline. The stunning beaches have made way for several beach resorts in India. These resorts may be on the expensive side but not all offer over the top facilities and luxury. For those looking for tranquillity in popular beaches, have made their way to several hideouts which top our list.
The places have been ranked based on their uniqueness quotient and how much justice they do to their destination.
Here's our list of the best beach resorts in India!
Pondicherry, the quaint town with French architecture and the most beautifully fused cuisine, has this grand resort embellished on its shores. With small and adorable guesthouses dominating the city, Le Pondy is perfect for this looking to swim in the lap of luxury and one of the best beach resorts in India.
Location: No.3, Lake View Road, Nallvadu Post, Pudukuppam, Puducherry 605007
Starting price: Rs 7,500 for lake view rooms.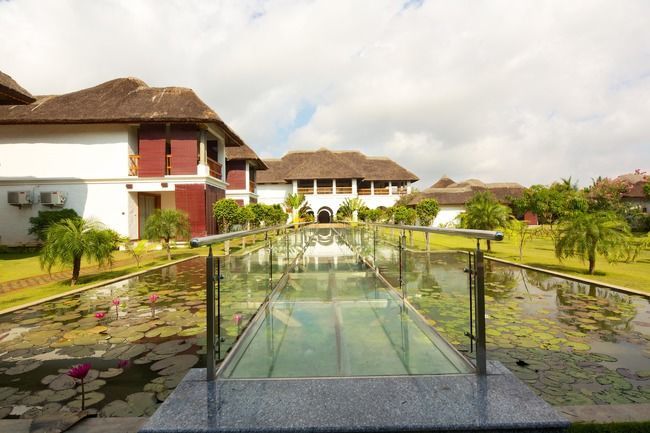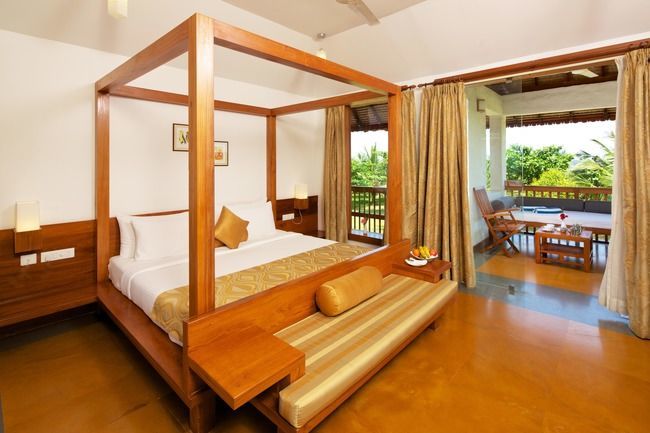 Odisha is still hidden from the presence of mainstream tourists, and Gopalpur beach is one more such gem on its coast. Mayfair is all about making the escape from the city, in the mos stylish way possible. No list of beach resorts in India is complete without Mayfair.
Location: Gopalpur-on-Sea,Dist. Ganjam, 761002 Gopālpur, Odisha, India
Starting price: Rs 7,300 for executive double room.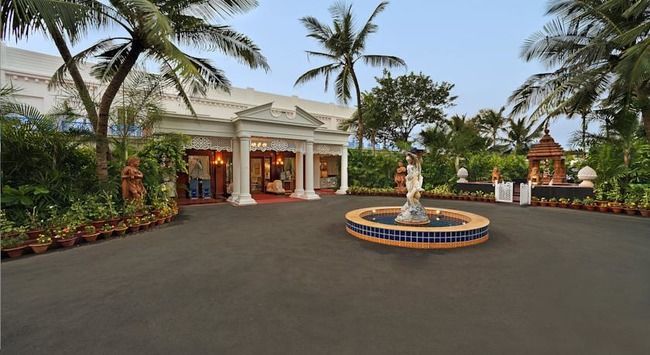 Wow Factor: One of its kind in a quaint town.
Wow Factor: The vintage decor with every imaginable modern facility.
A stone's throw away from Govind Nagar beach, Munjoh Ocean Resort is ideal if your are looking to club water sports and fanciness together. The resort has on site professional instructors ready to have you explore the Andamans the way they are meant to be.
Location: Beach no.5, 744211 Havelock Island, India
Starting price: Rs 9,400 for executive double room.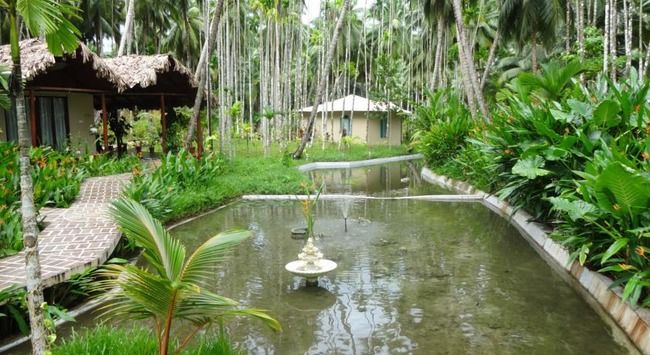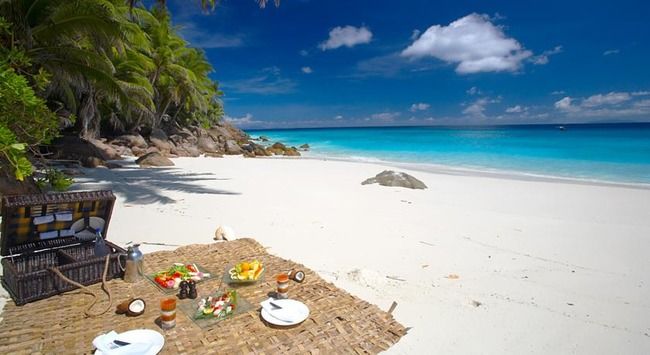 Wow Factor: Perfect luxurious hideout, this is one of the best beach resorts in India.
If you are going to spend enough by opting for the ultimate five-star, Taj; then take it a step further an experience their private villas. Designed to perfection, Fisherman's Cove's Taj is a dream come true for every beach lover. This is easily one of the best beach resorts in India.
Location: Covelong Beach, Kancheepuram District, Chennai 603112, India
Starting price: Rs 8,000 for superior charm twin room.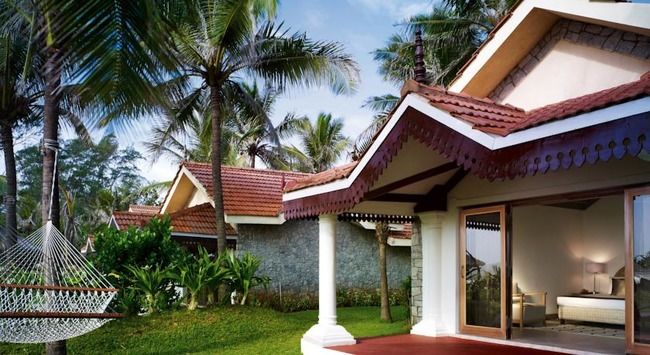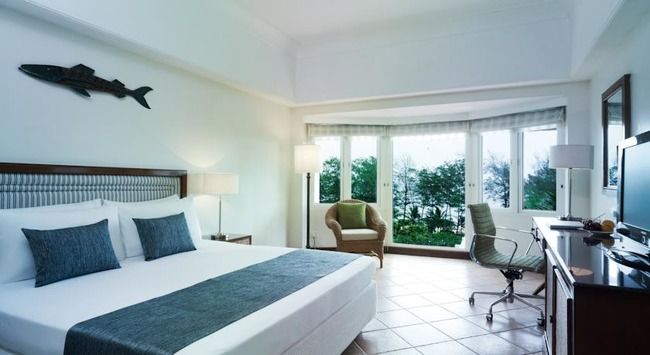 Wow Factor: The private villas are straight out of your dreams.
True to its name, Taj Exotica is impressive in its effort to perfection and exotic location. The resort, before anything, is absolutely romantic. The sorts that make you want make it a proposal site. And if you do plan on doing so, then just contact the authorities and they will make sure it is straight out of dreams.
Location: Benaulim Beach, 403716 Benaulim, South Goa, India
Starting price: Rs 10,000 for Premium Villa with Personal Pool.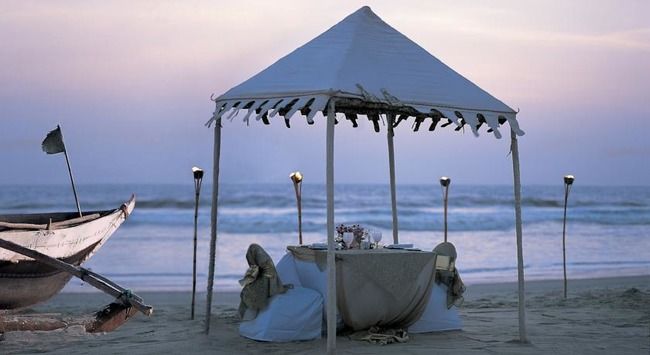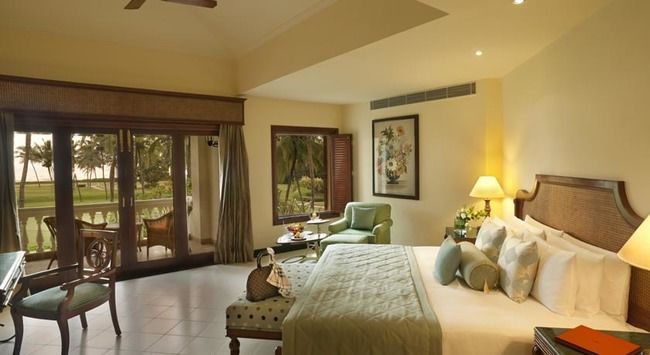 Wow Factor: A quiet escape in an extremely popular tourist destination.
Sitting on a cliff, offering a panoramic view of the Kovalam shoreline and Arabian Sea, Leela is the safest choice you can make for your luxury beach getaway.
Location: Kovalam Beach, Thiruvananthapuram, Kerala 695527 , India
Starting price: Rs 8,000 with double room with garden view.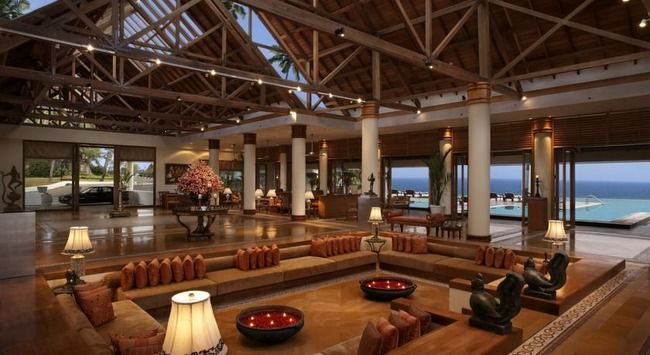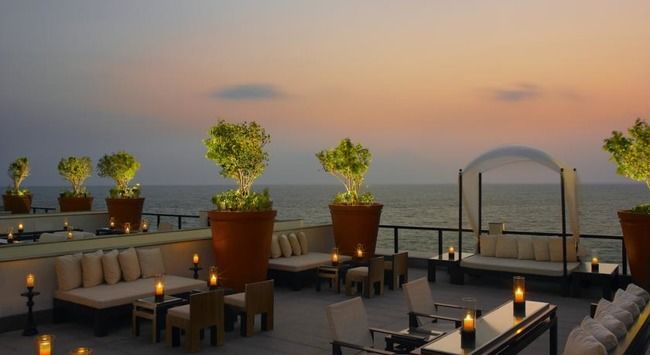 Wow Factor: The vast view of Arabian Sea from terrace restaurant is stupefying.
Andamans have become the new getaway for quiet-seeking beach lovers. But before there were cliched guesthouses, there was Barefoot, which captured the essence of what it meant to live in the last part of India. With an organic approach and a respect to its surrounding, Barefoot is one of its kind. Barefoot also strives in several water sports and activities. It offers kayaking, snorkling, diving and most importantly, and interaction with Rajan, world's last swimming elephant.
Location: SH 4, Port Blair, Andaman and Nicobar Islands 744211, India
Starting price: Rs 13,500 for Andaman cottage/Nicobar villa.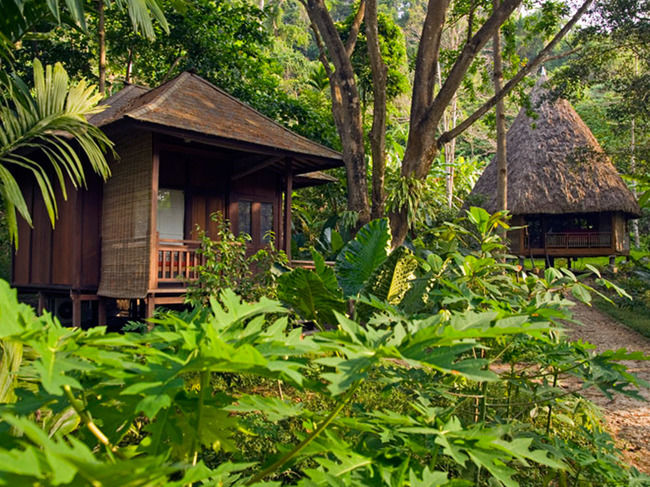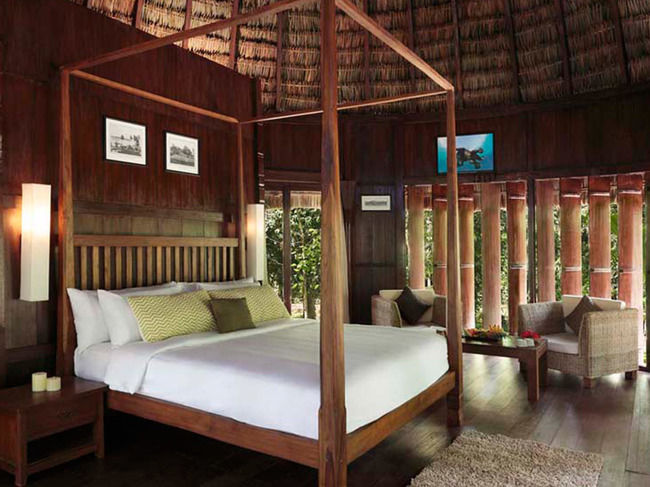 Wow Factor: The perfect combination of luxury and rustic nature.
Once you step in the property that Coconut Lagoon is, you will find what dreams are made of. Just a stroll on the grass patches surrounded by lagoons and a stay in the lake facing villa where every morning you are delivered fresh bananas on a boat; and you will be transformed. The money paid for this awe-inspiring stay won't even matter while getting a ayurvedic treatment on a houseboat floating over backwaters.
Location: PO Box 2, 686563 Kumarakom, Kerala, India
Starting price: Rs 8,000 for heritage mansion.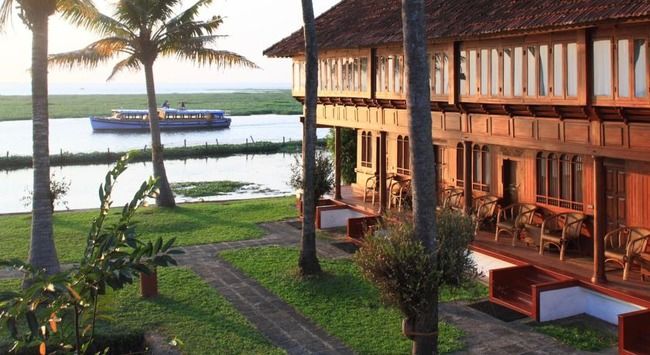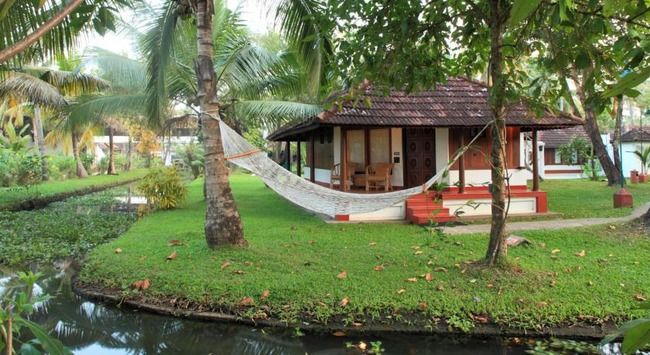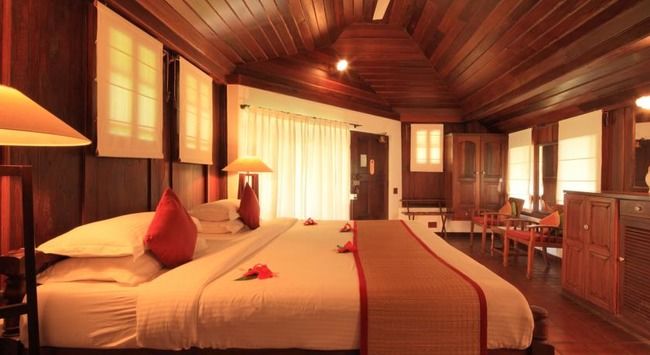 Wow Factor: The wooden villas, heritage halls, houseboats outside your window and the idyllic setting in nature.
Calm, quiet and rustic; these three words don't resonate with what has become of Goa. But the coastal state is still a lot more than rave parties and beach shacks. Elsewhere takes you to that place which is 'elsewhere', away from where everyone is. Hidden in its truest sense, Elsewhere's beach villas are luxurious because of their mere existence as an un-found gem in the middle of bustling tourist obsession.
Location: Somewhere in North Goa. Rest is secret.
Starting price: Rs 9,000 for Bakery Villa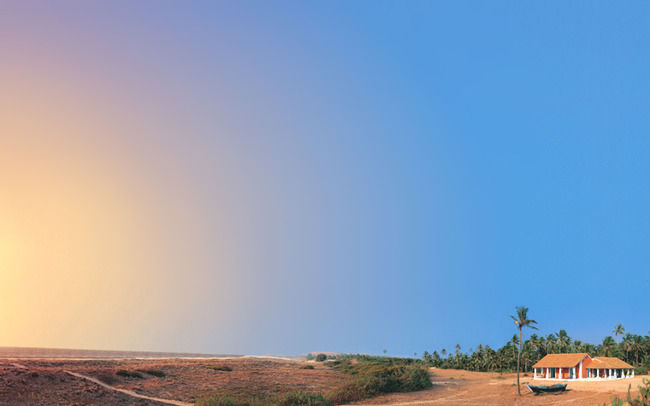 Wow Factor: Isolated, private and completely unique.
When you enter this place, you might make the common mistake of expecting it to be 'just' a beach resort. But SwaSwara doesn't offer just a night stay. It offers ayurvedic treatments, spiritual coaching, yoga transformations and an introduction to a lifestyle closer to nature in all essence. The price you will pay might seem too much but what you receive in return is an experience like no other. This stunning place situated on an isolated island is a destination in itself.
Location: Dhoni Bhail, Gokarna Om Beach, Uttara Kannada
Starting price: Rs 15,000 for Konkan Villas.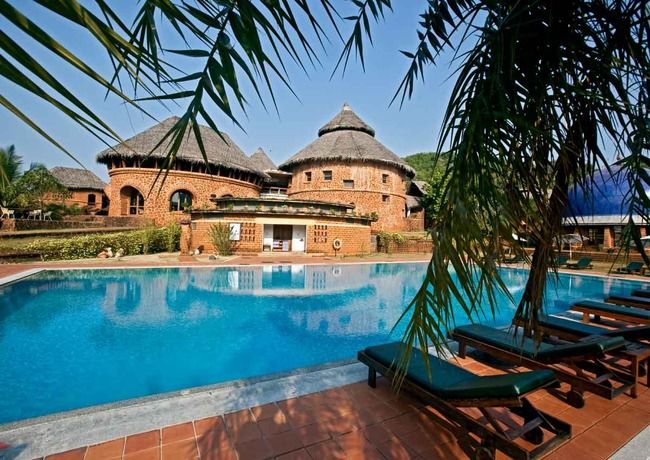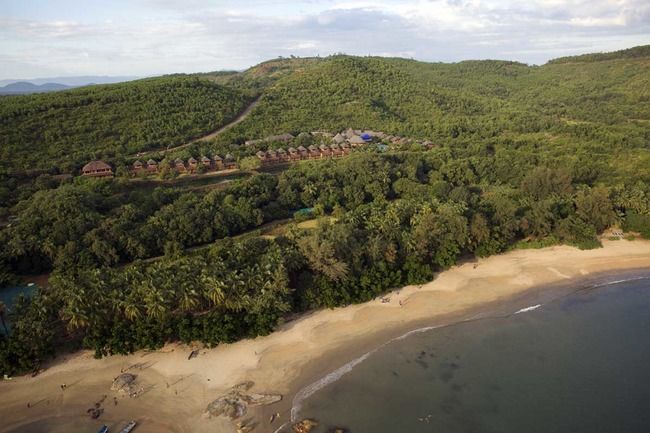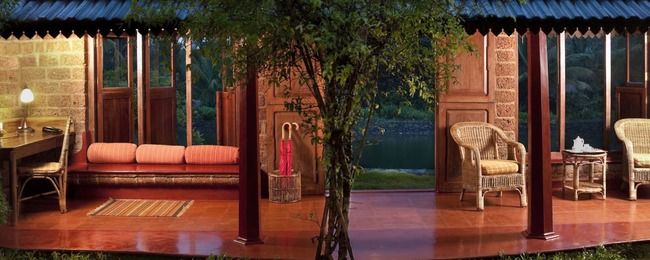 Wow Factor: The personality transformation you will walk out with.
Did you enjoy reading our list of the best beach resorts in India or think we missed out on something? Tell us about it in the comments below!
Frequent Searches Leading To This Page:-
best honeymoon package in Odisha, Orissa travel packages, All Inclusive Orissa Holiday Packages, The Pride of Odisha, exciting deals on Orissa vacation packages