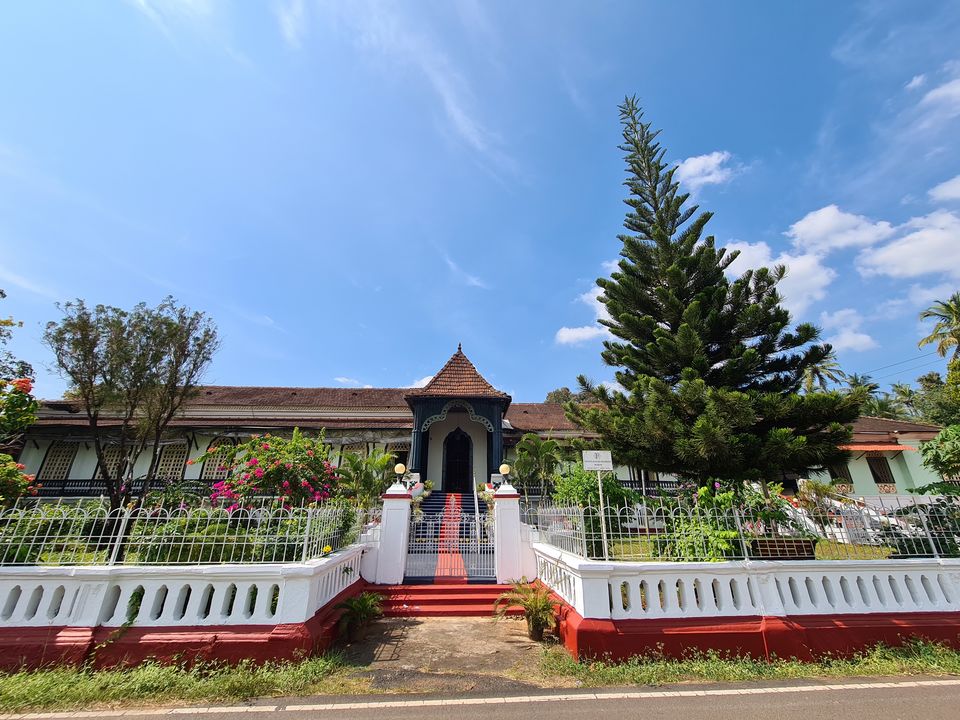 Goa, a place whose mere mention brings a smile on everyone's face. This erstwhile Portuguese colony has to offer for people from all aspects and works of life. The history of this gem of a place is as vibrant and cheerful as its beaches. Keeping its history and tradition alive, are three spectacular heritage properties where you must consider spending a few days while you are in Goa.
1. Figueiredo House
Just 430 years young, this gem of a house nestled in the quiet corners of Loutolim exhibits grandeur in every inch of its construction. Older to the Taj Mahal by 40 years, The Figueiredo House, offers its guests an experience that is as interesting and unique as its history.
Divided into two parts, a home stay and a museum, the property houses 5 rooms, which are altered just a wee-bit to accommodate the modern day amenities. Rest of it is just raw and unaltered. The moment you step inside the house, the aura embraces you with all its warmth. The common areas of house adorned with jars and vases of yesteryears grab your attention as you make your way towards the open air courtyards. The walls of the house are decked up with Mario de Miranda's illustrations and cartoons, which is an absolute treat in itself.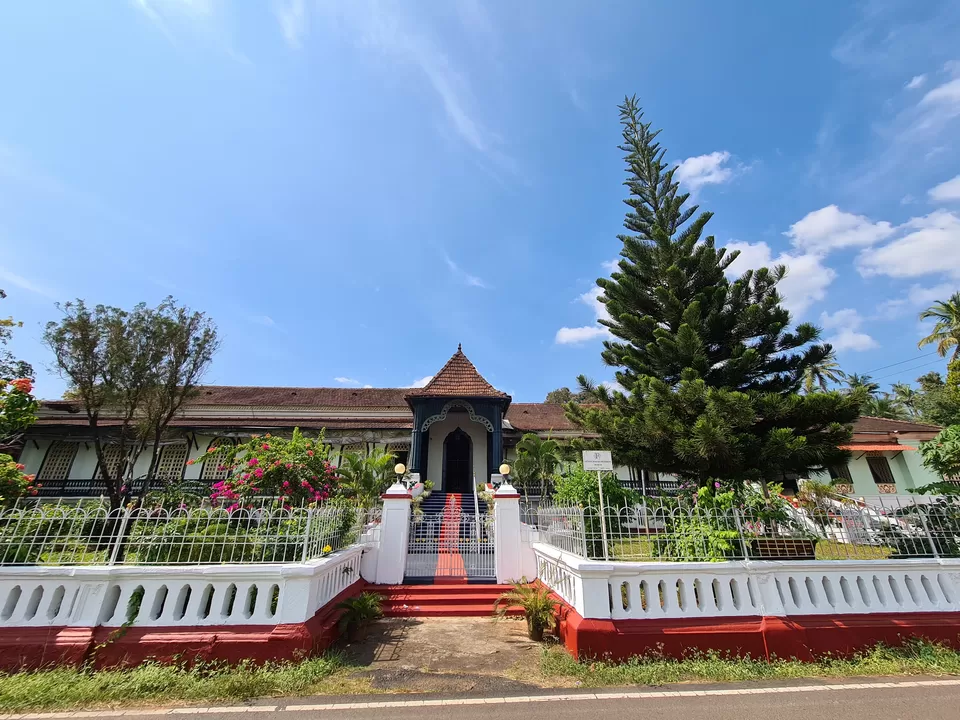 The museum houses lovely rose wood carved furniture that will definitely make you feel that you have teleported to another era. The cupboards and the lockers with ivory inlays, the crystal chandeliers that illuminate the ceilings, an elaborate dining area with exquisite furniture and some of the unique porcelain crockery you will ever see.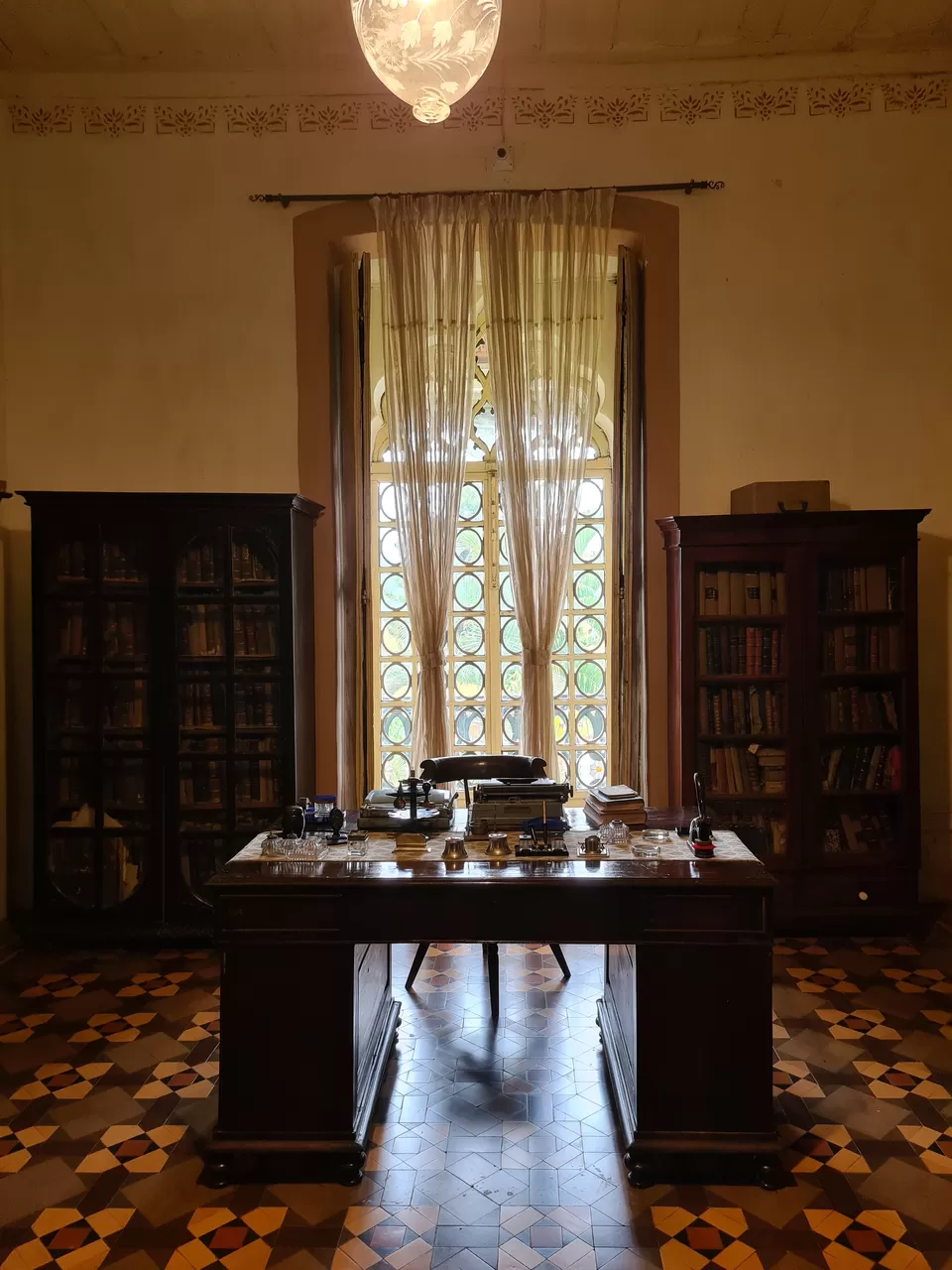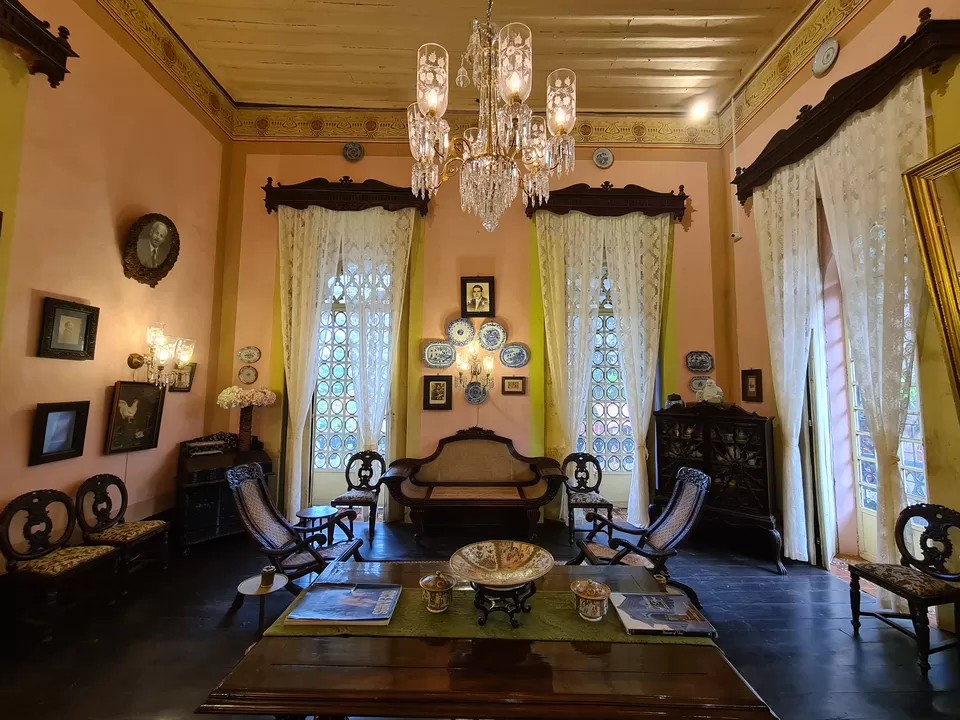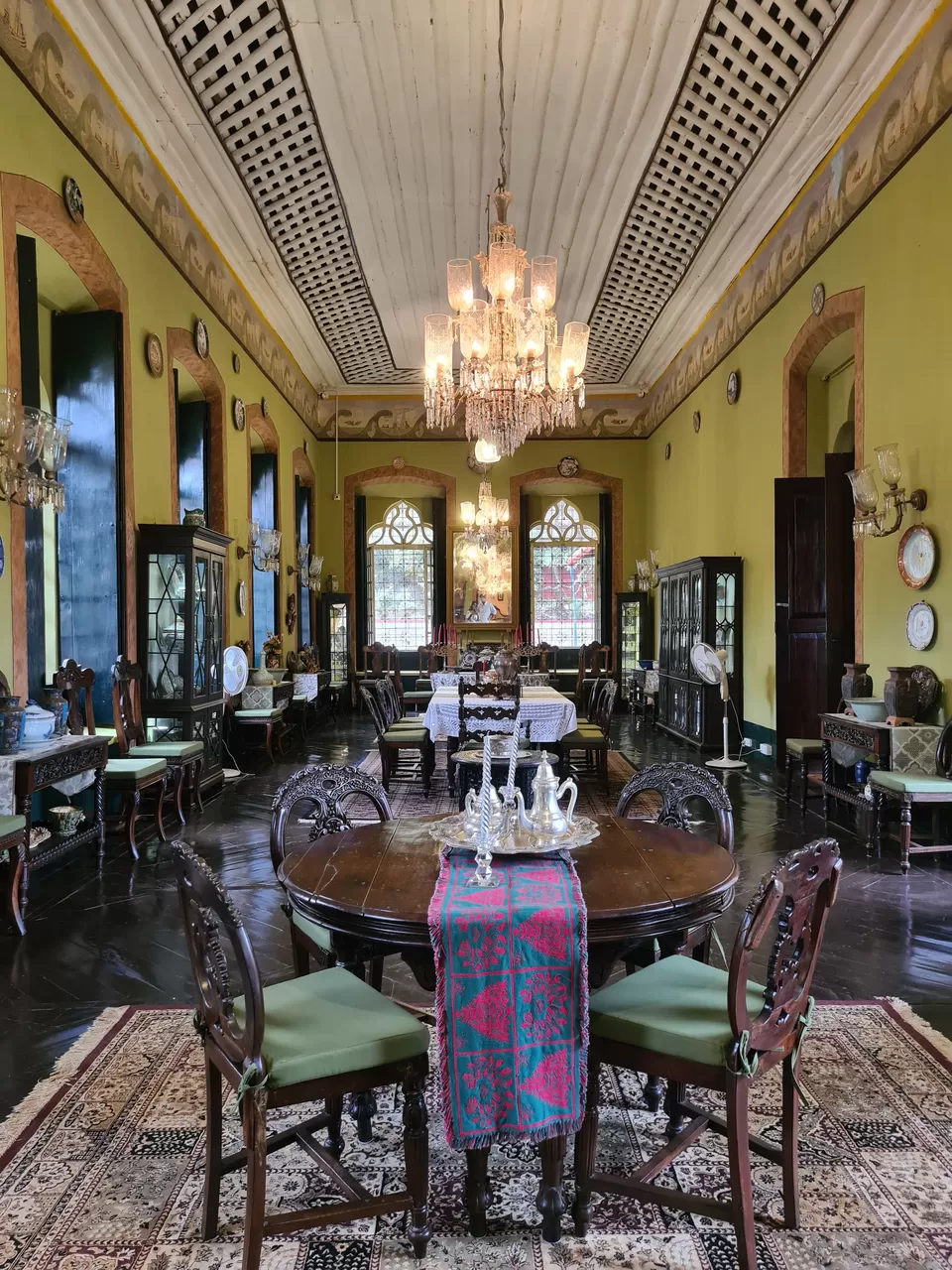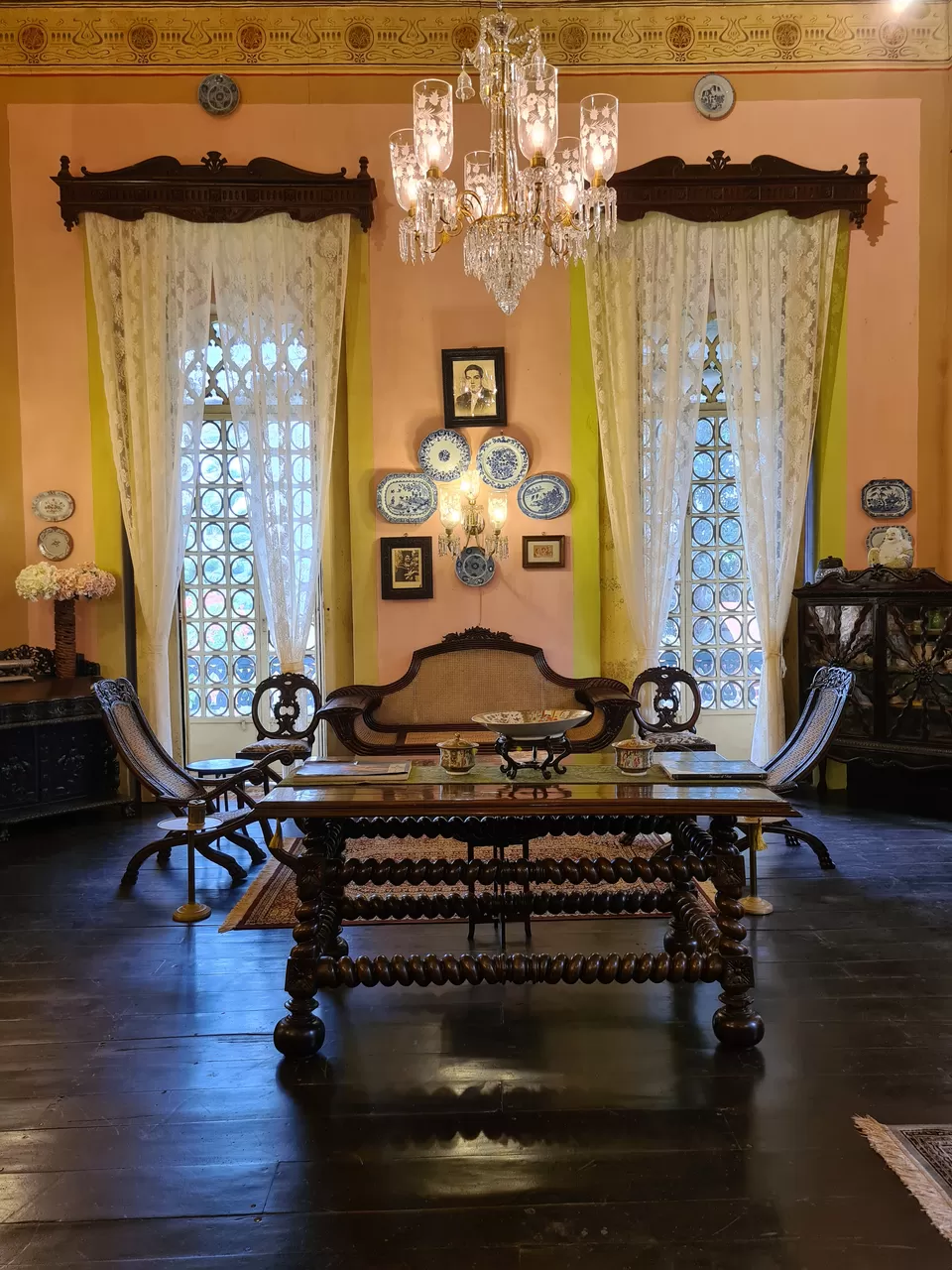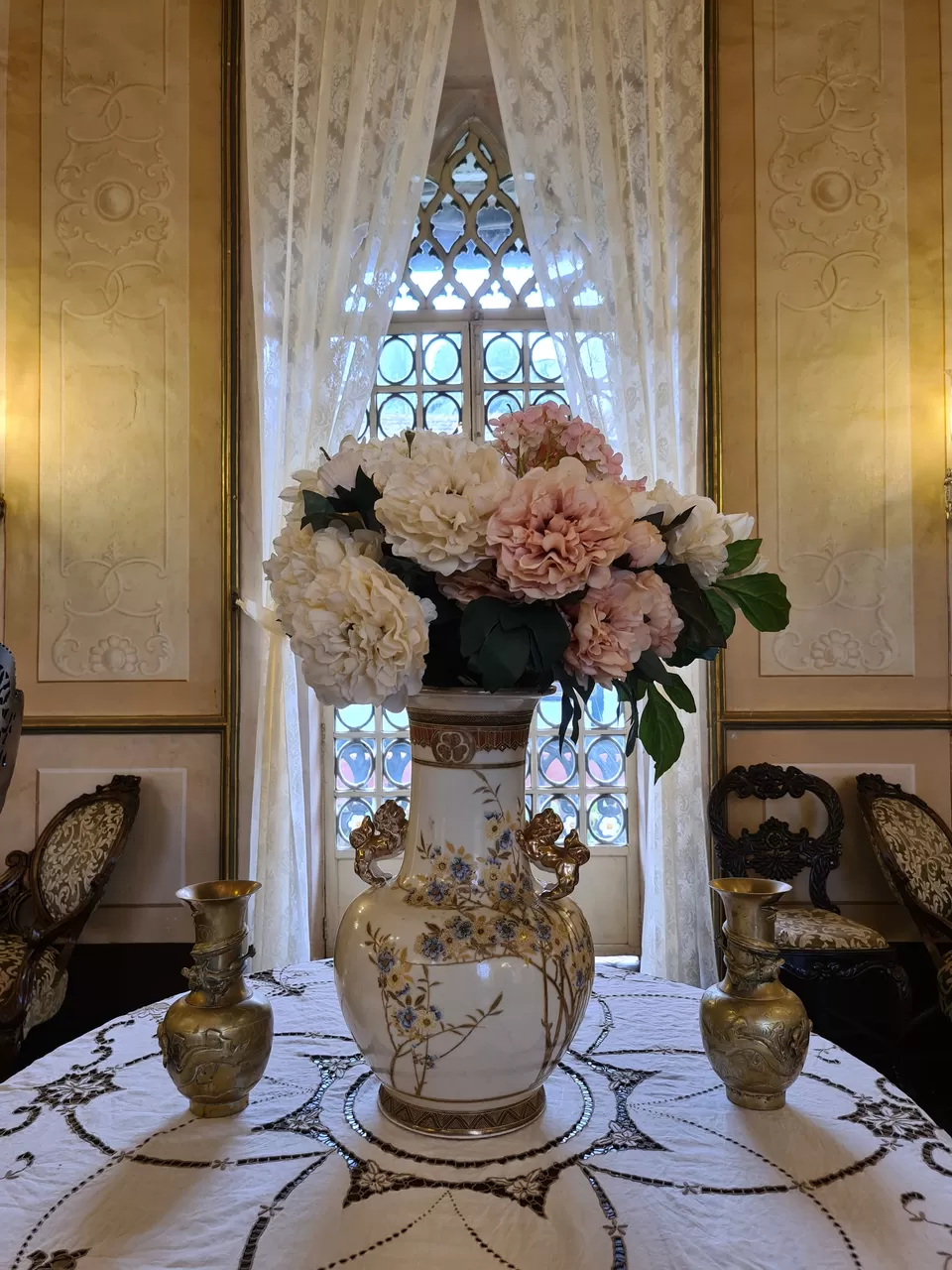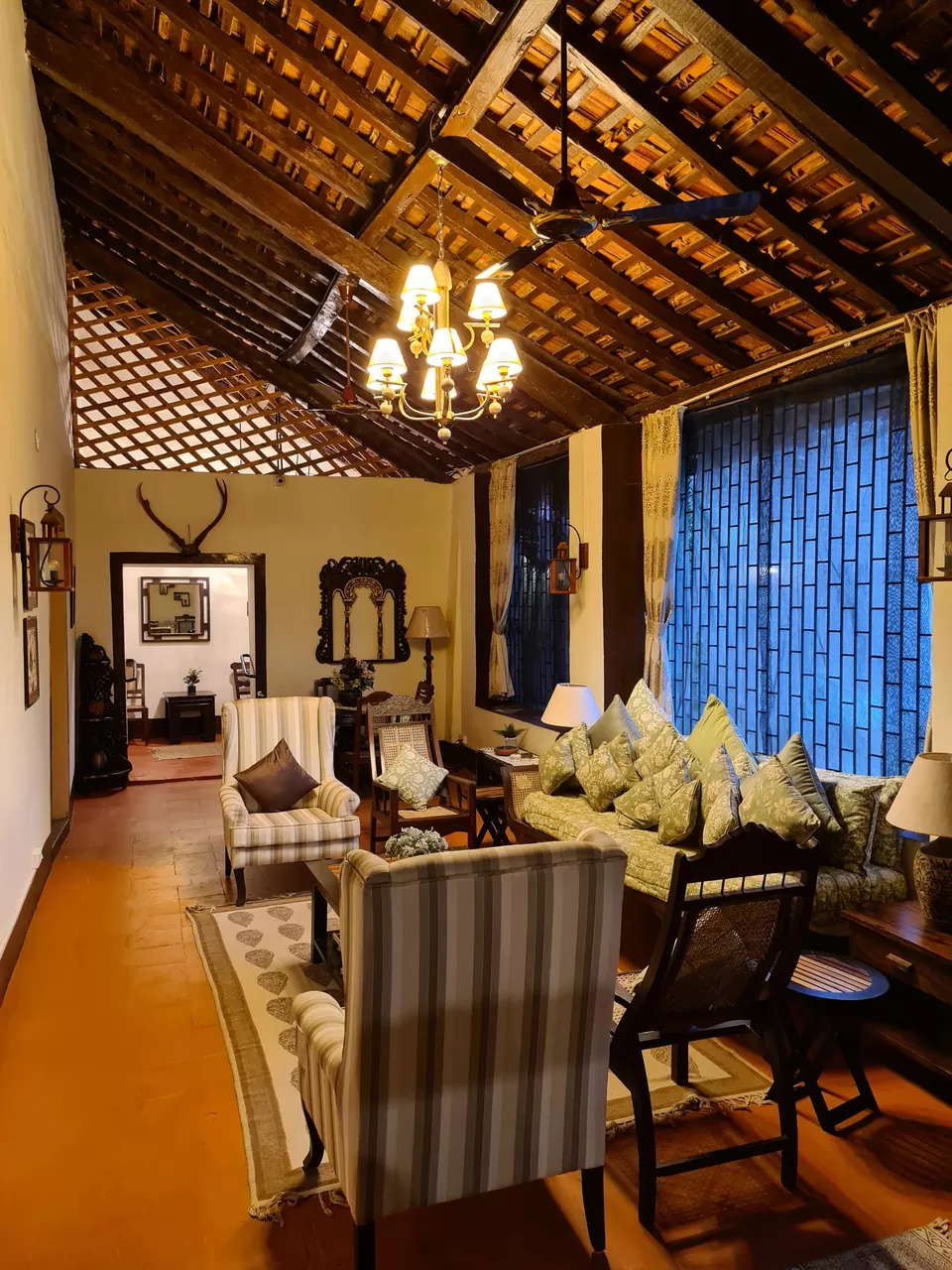 While the entire place is treat to eyes, the food served here is treat for eyes, nose and taste buds. Personally supervised by the owners, Fatima and Pedro, the food is not only tasty, but also makes you feel content after having it. We had the finest prawns with lemon rice during our stay there while having some lovely conversations with the owners, who made us felt extremely at home.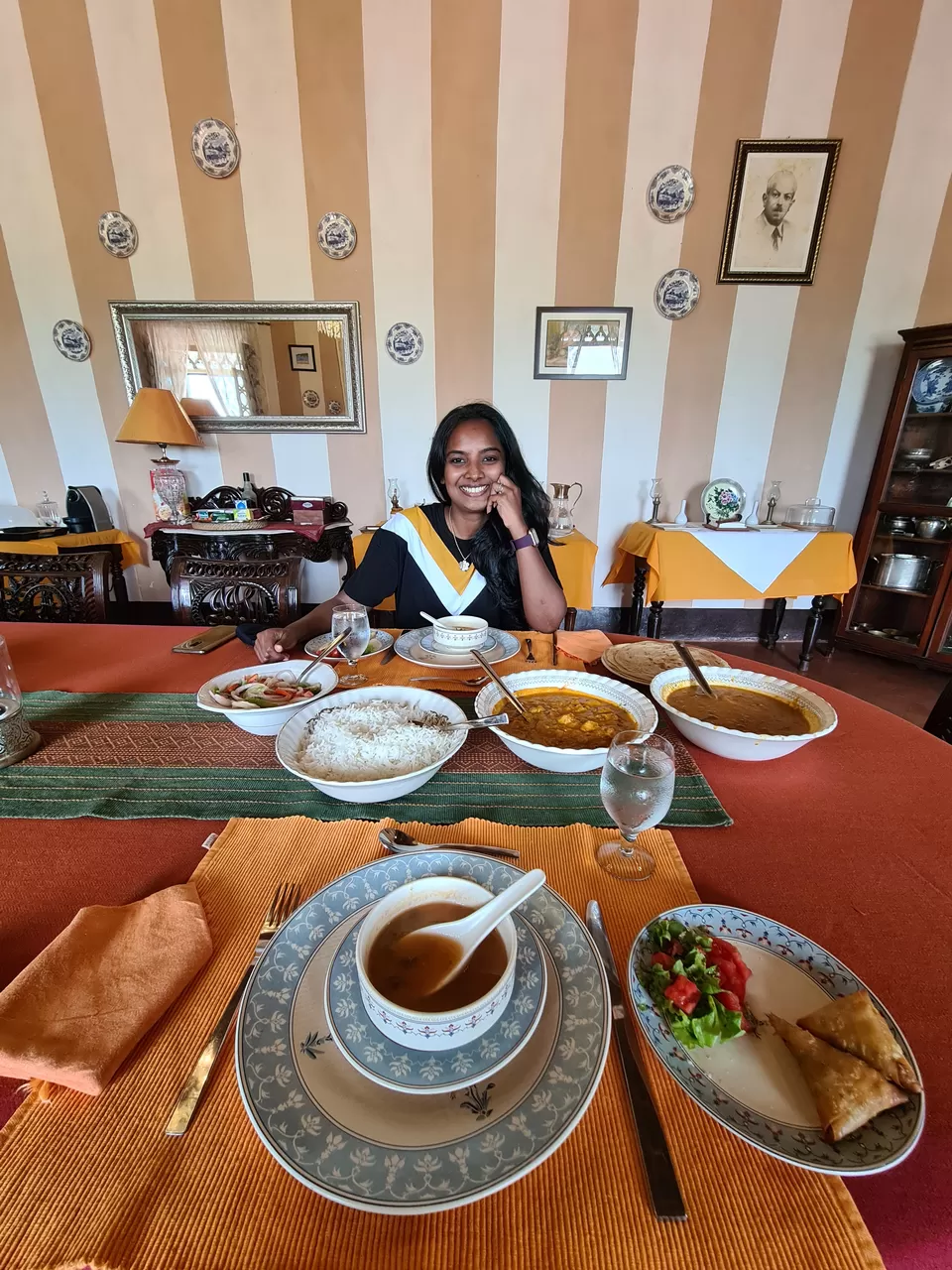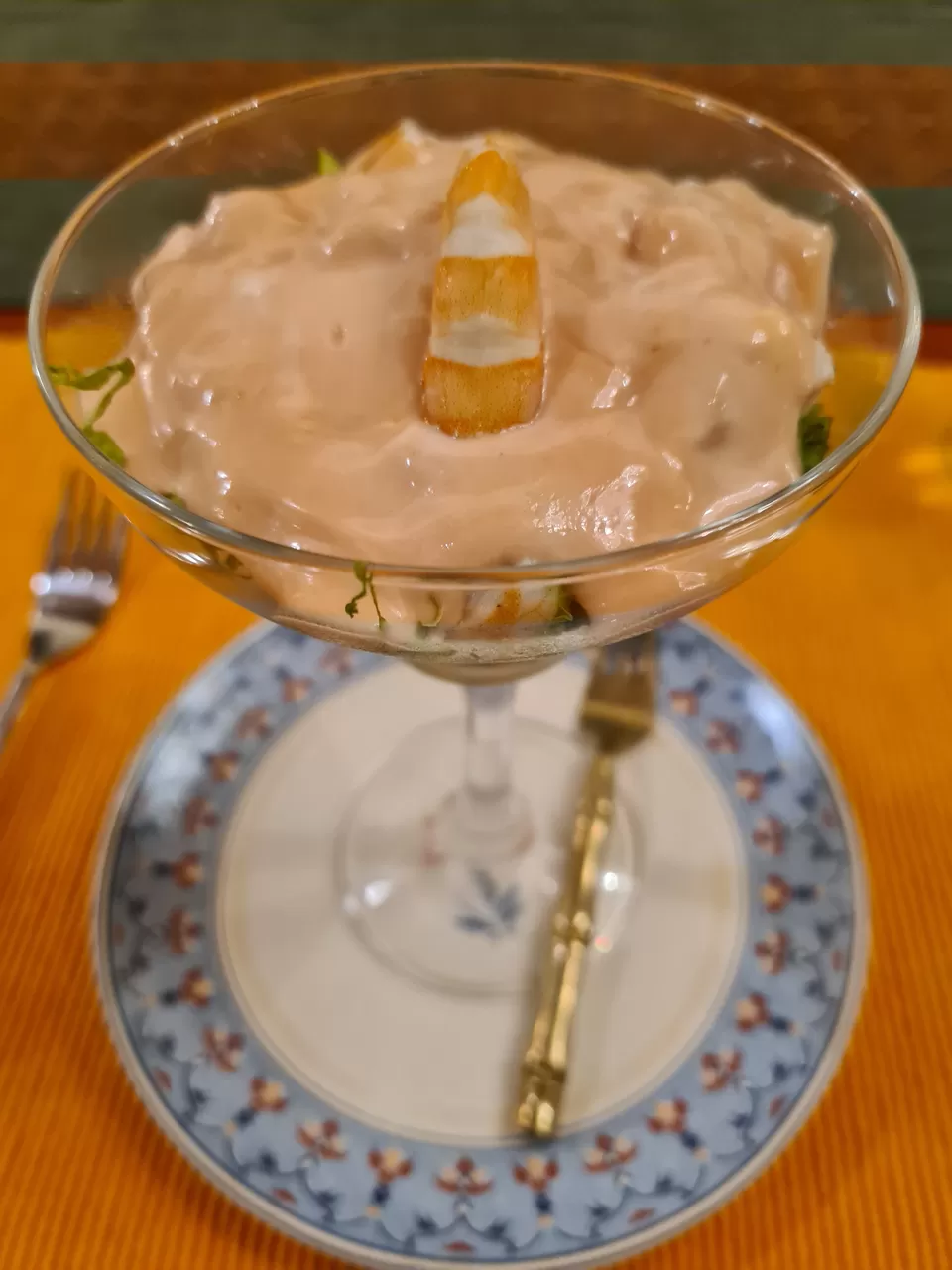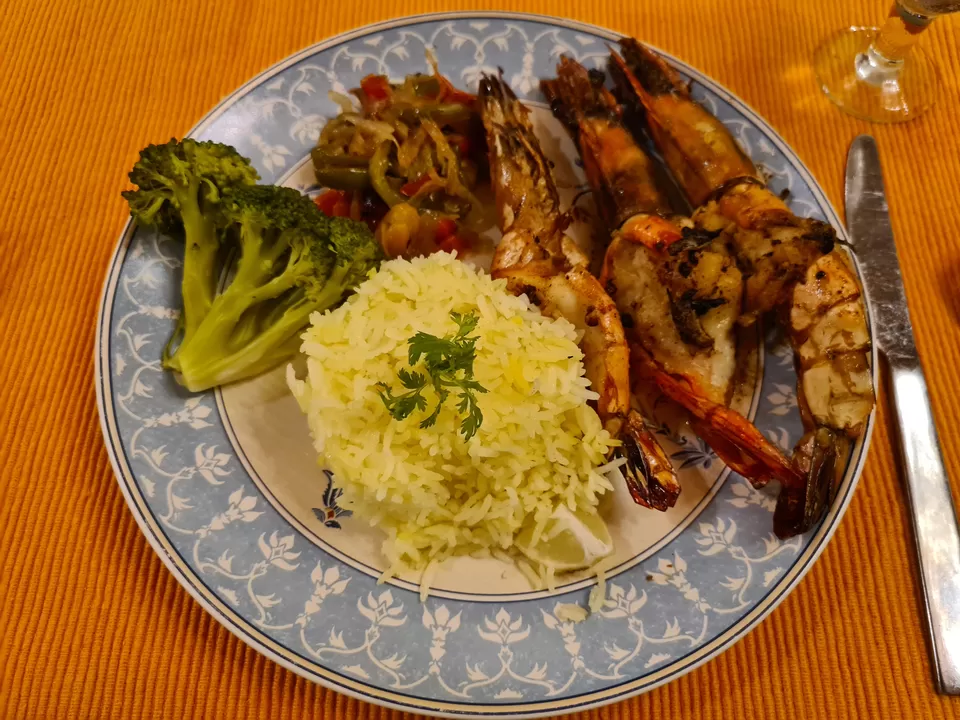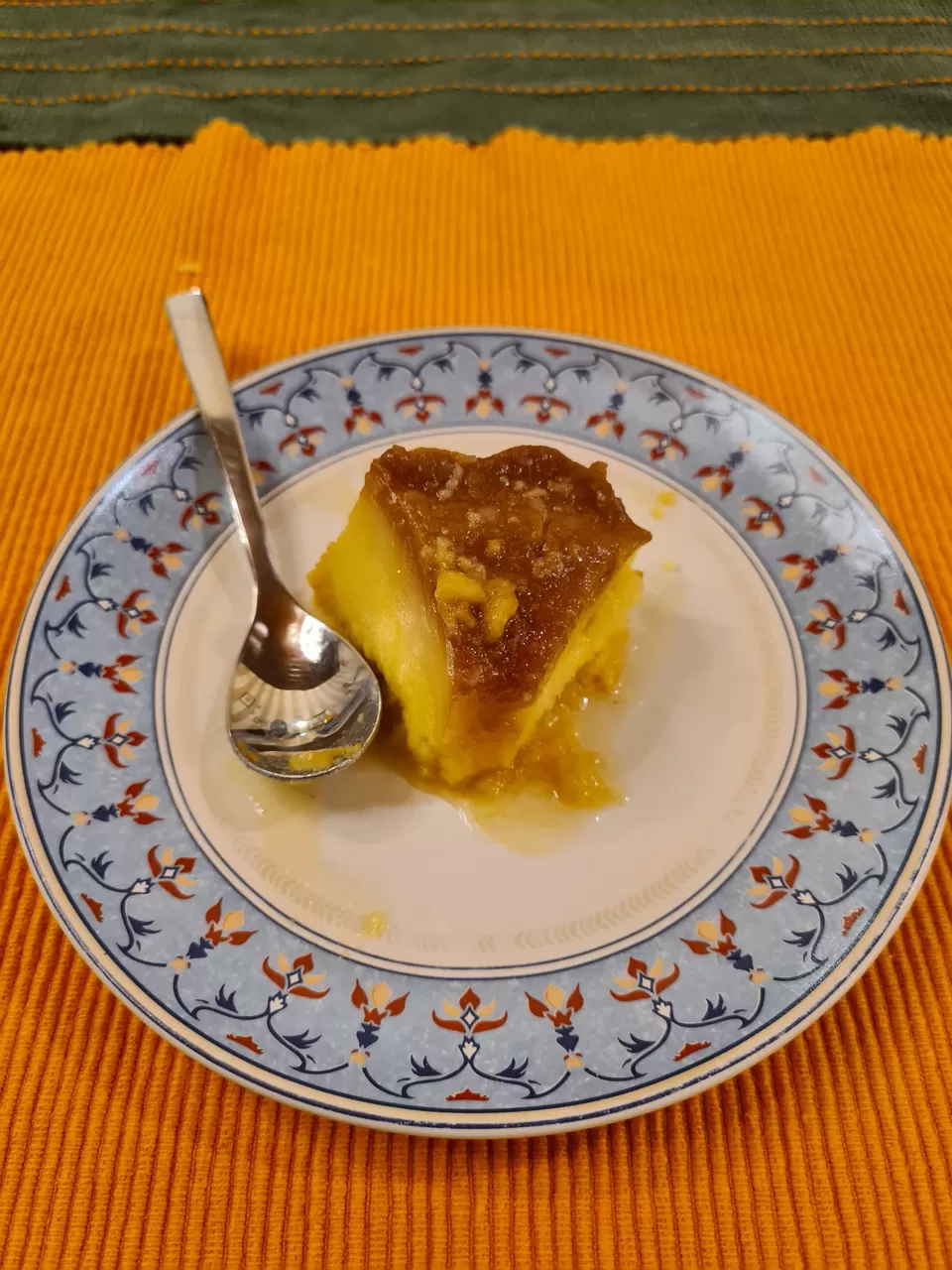 Overlooking the lush green paddy fields surrounded by tall coconut trees, the views from the mansion are a treat for sore eyes. In the quiet of Loutolim, you can be fooled into thinking that Goa is still that verdant paradise it once was. Full marks to the Figueiredos for opening up their home to all where one can enjoy the grandeur and stories of this truly historical home.
Price for one night: ₹5600/- plus taxes
Amenities: Museum, Wifi, Swimming Pool, Breakfast, Game room
Contact info: Book your stay here
2. Fort Tiracol Heritage Hotel
Overlooking the confluence of River Tiracol and Arabian Sea, this forgotten 17th Century structure that was once an armed fortress during the Portuguese reign. With a palpable taste of history added with the comfort of the modern day amenities, Fort Tiracol Heritage Hotel is your answer if you are seeking an escapade.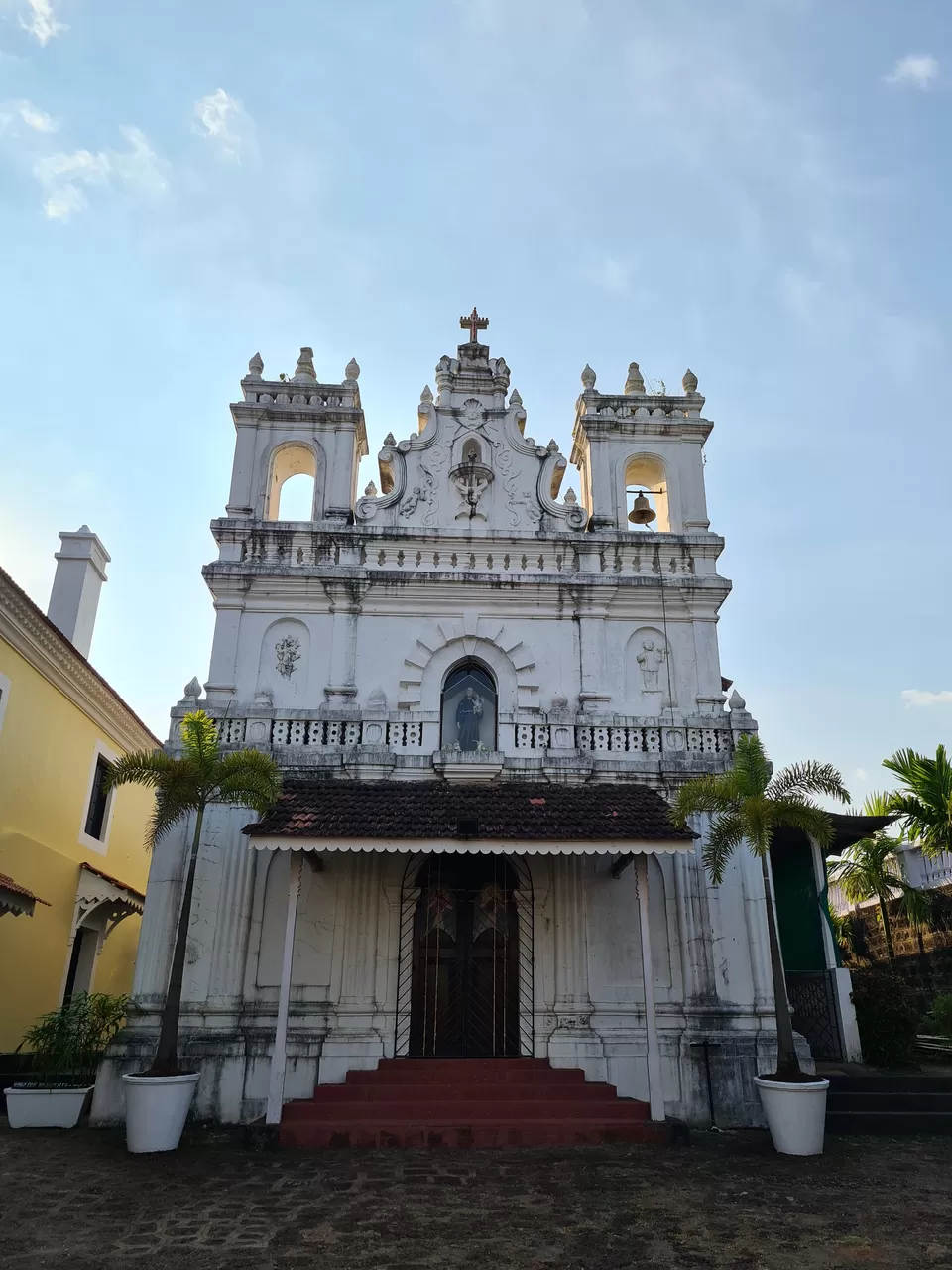 A vantage point on the cliff that gives a location advantage, Fort Tiracol offers mesmerizing views of the Arabian sea and the spectacular estuary of river Tiracol. A 17th-century Chapel inside the fort complex just enhances the experience which teleports you to late 1600s. The hotel houses 7 beautiful rooms, each named after the days of the week. The limited number of rooms offers an intimacy that befits its size. The interiors are both Portuguese contemporary light with all modern amenities yet in keeping with the monumental structure. Best of both worlds, you see!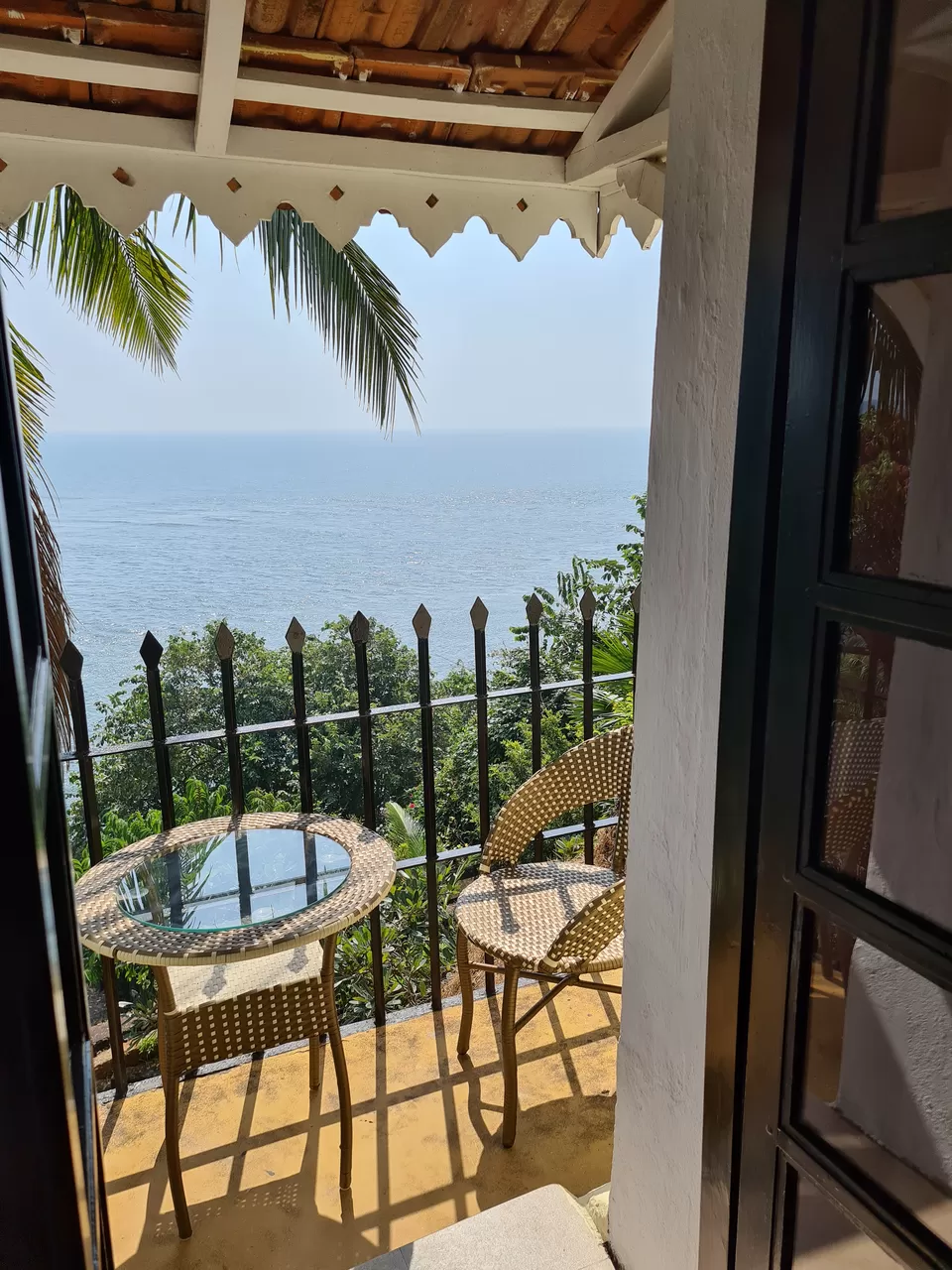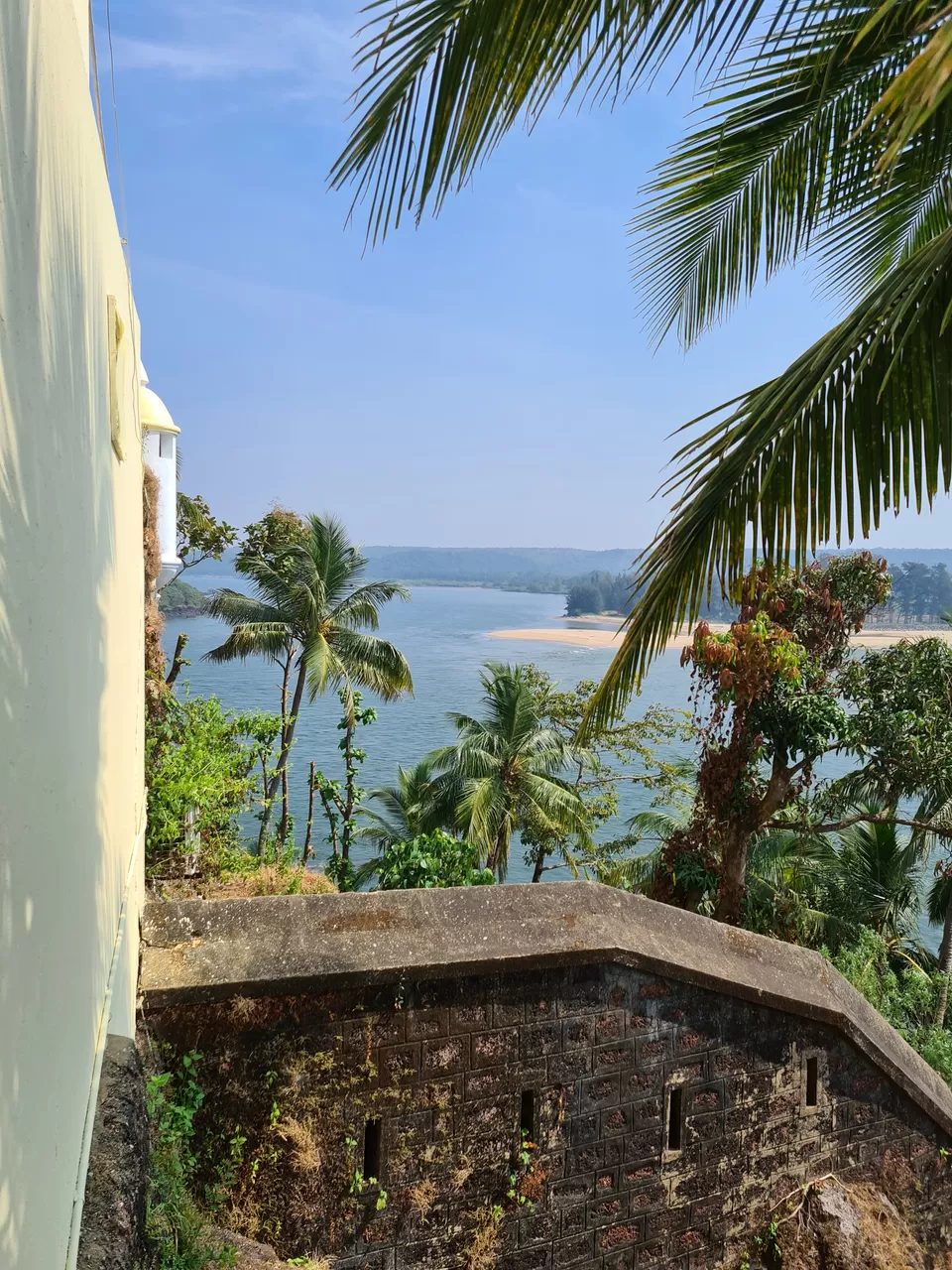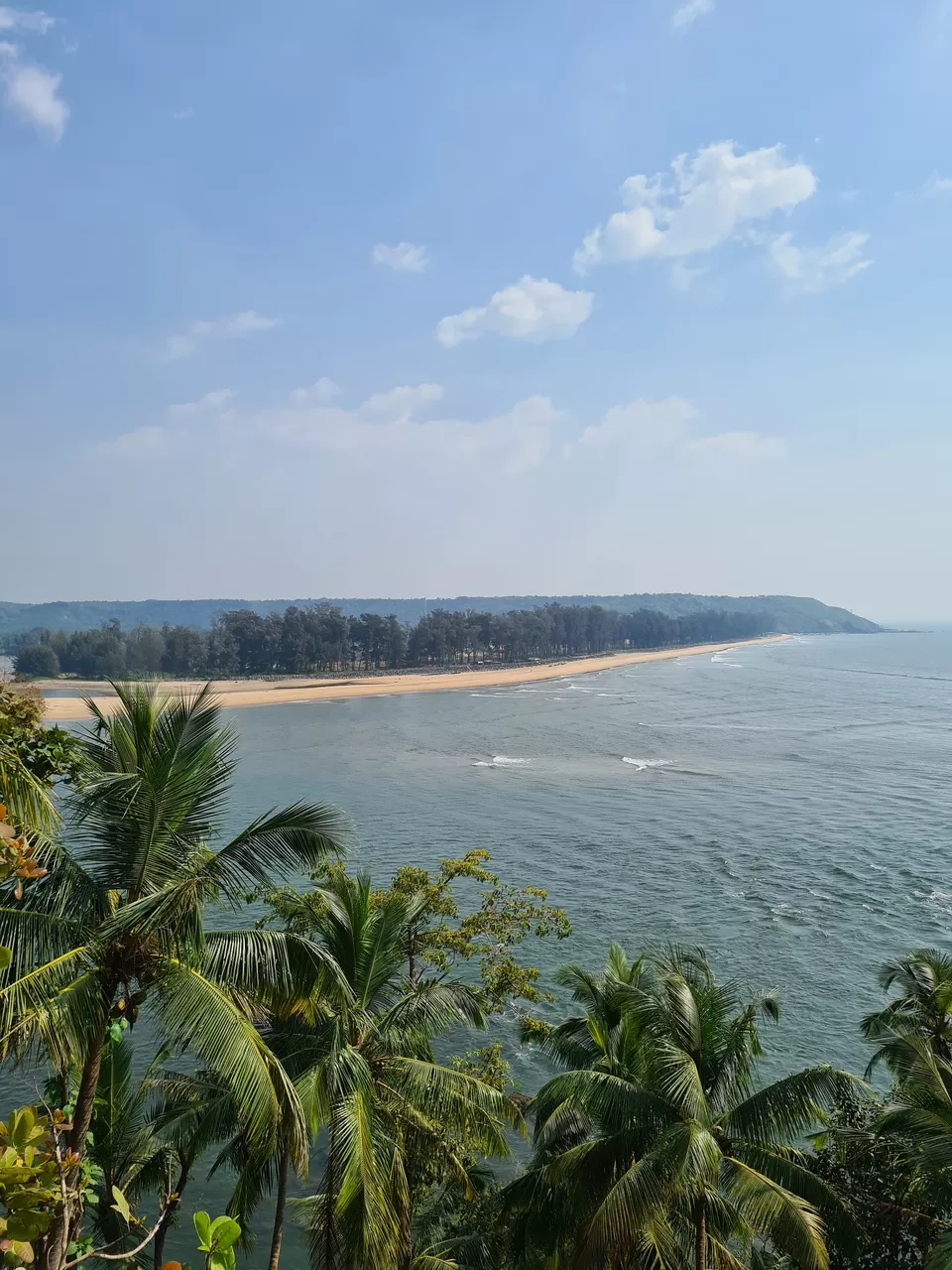 Tavern - the resort's bar and restaurant just the perfect place to have your meal while cherishing the beauty which no pictures can do justice to. The courteous and hospitable staff also arranges for special candle light dinners with jaw dropping views and some delicious food that leaves a mark on your taste buds.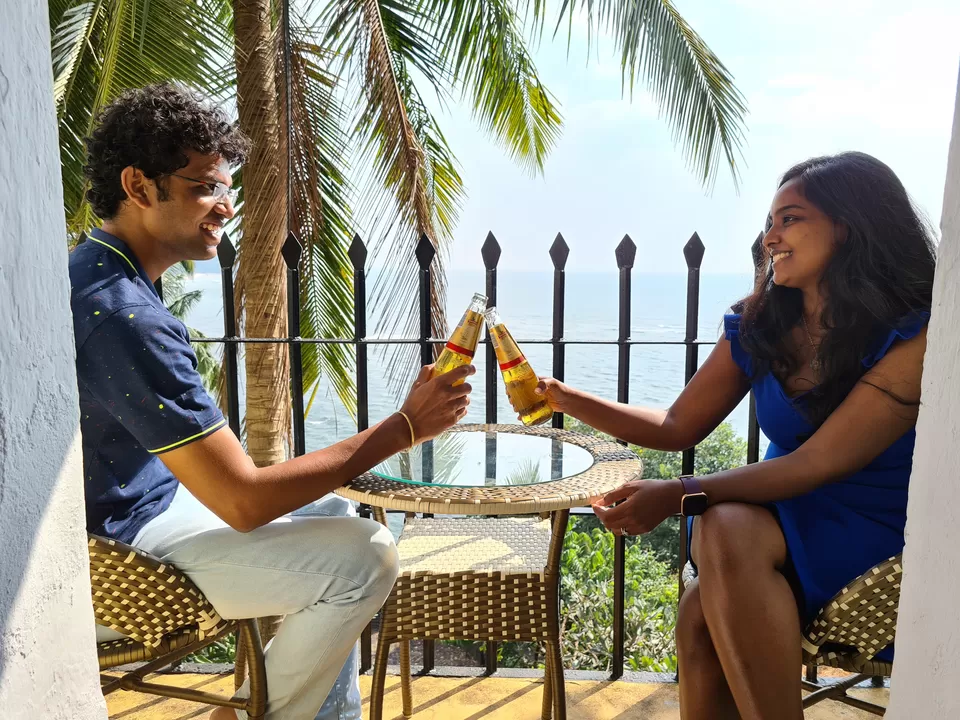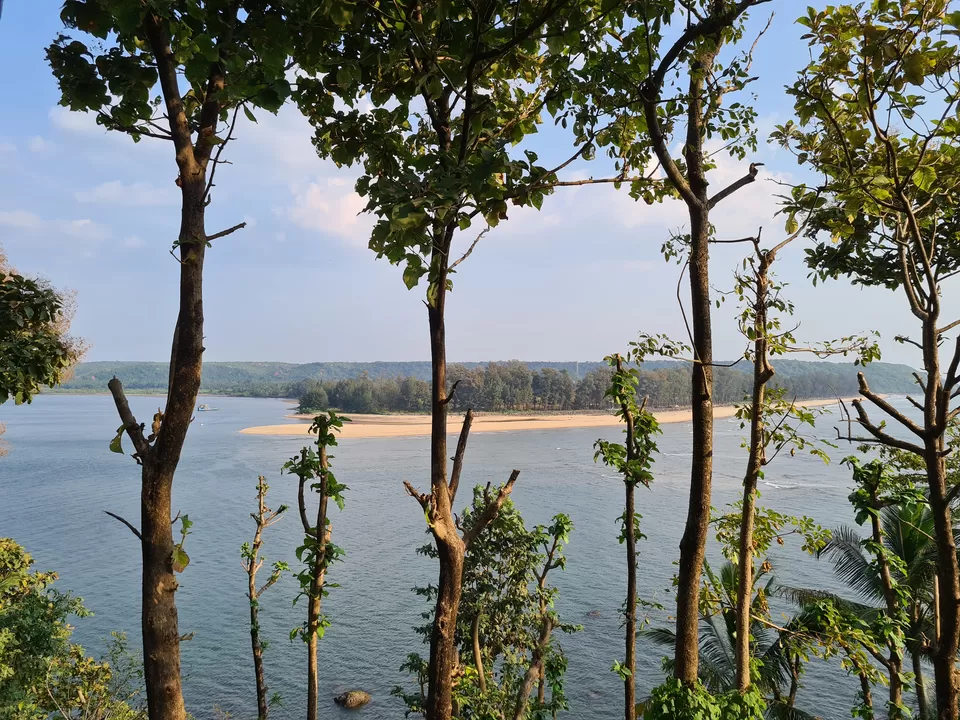 While at the hotel, take a walk down to the lower fort and listen as the waves crash into rocks while observing the coconut palm lined Querim beach at the horizon. The hotel also arranges for heritage walks to Tiracol village where one can savor the freshly baked Goan Patisseries while also getting a chance to watch the locals brew Kaju Feni, traditional Goan alcohol. While we took a bike ride to Querim beach to witness one of the most gorgeous sunsets ever, you can just lounge in your balcony and absorb the vibes of the place while being at peace with yourself and surroundings.
Price for one night: ₹6500/- plus taxes
Amenities: Bike rentals, heritage walks, fishing expedition
Contact info: Book your stay here
3. Taj Fort Aguada Resort & Spa
When heritage meets luxury and the combined force meets with the best in class hospitality, rest assured, it guarantees for a time that you would cherish for a long time. With history woven in its walls, Taj Fort Aguada Resort and Spa delivers to you an experience of a lifetime, the one that showcases true spirit of Goa.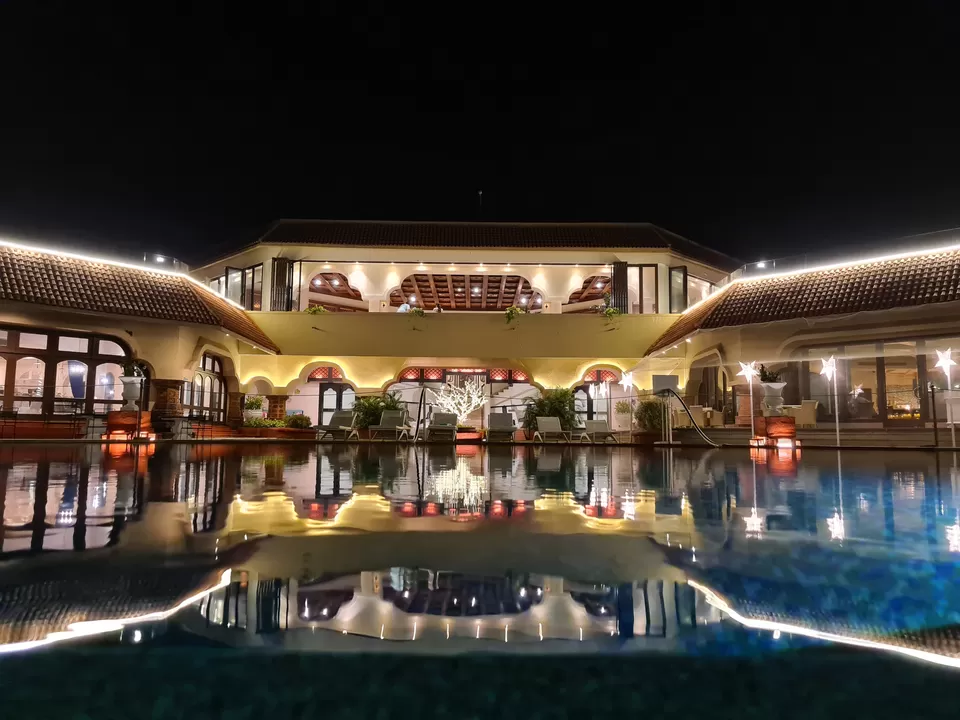 With 143 rooms, suites and villas across an emerald and turquoise-washed paradise with splendid views of the Arabian Sea. With the twin luxury of hillside and sea-facing residences, perhaps the best words to describe this palatial stay are Romantic, Charming and Vibrant.
The cottages offer a spectacular landscape view, redefining the meaning of comfort. With lush lawn sit outs, this is the perfect space to soak up the enchanting views under the clear blue skies. One can soak in the unending charm of Arabian Sea with a stay in a villa that guarantees the perfect combination of business with pleasure.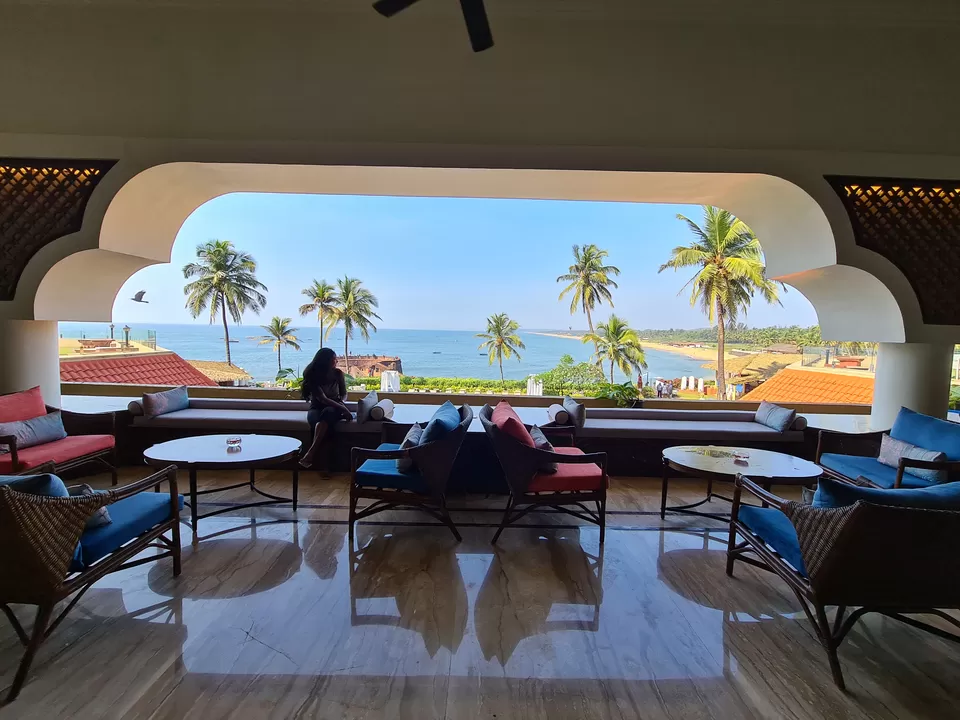 The reception lobby greets you with a charming ambience and a panoramic view of the beautiful blue ocean beyond the remnants of the 16th Century Portuguese fort. The restaurants serve some of the most beautiful crafted dishes, that are bound to tantalize your taste buds with their epicurean delight.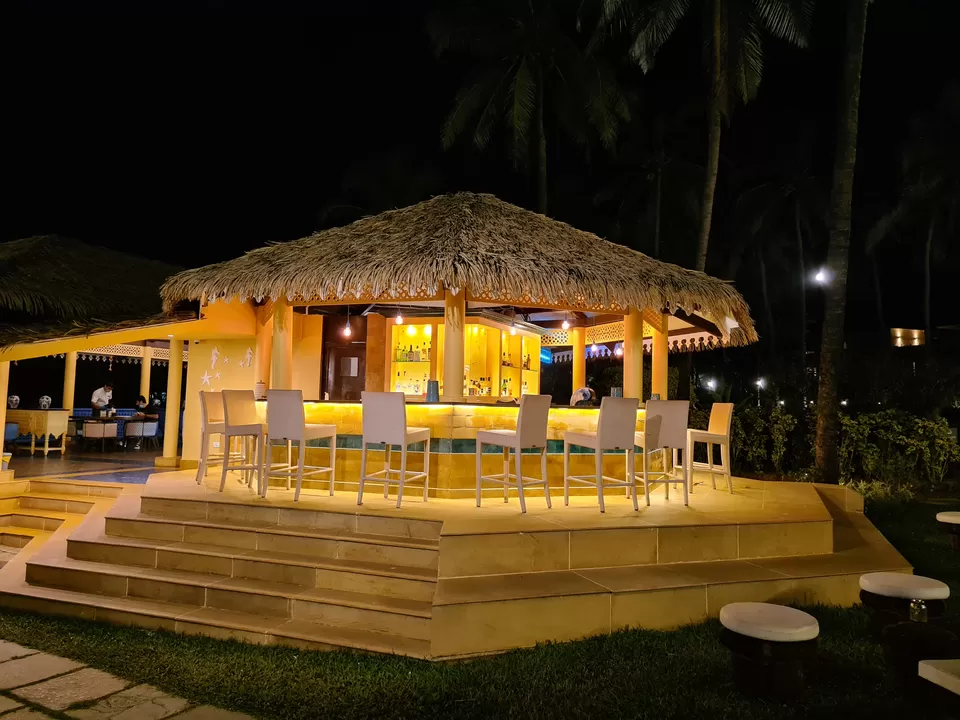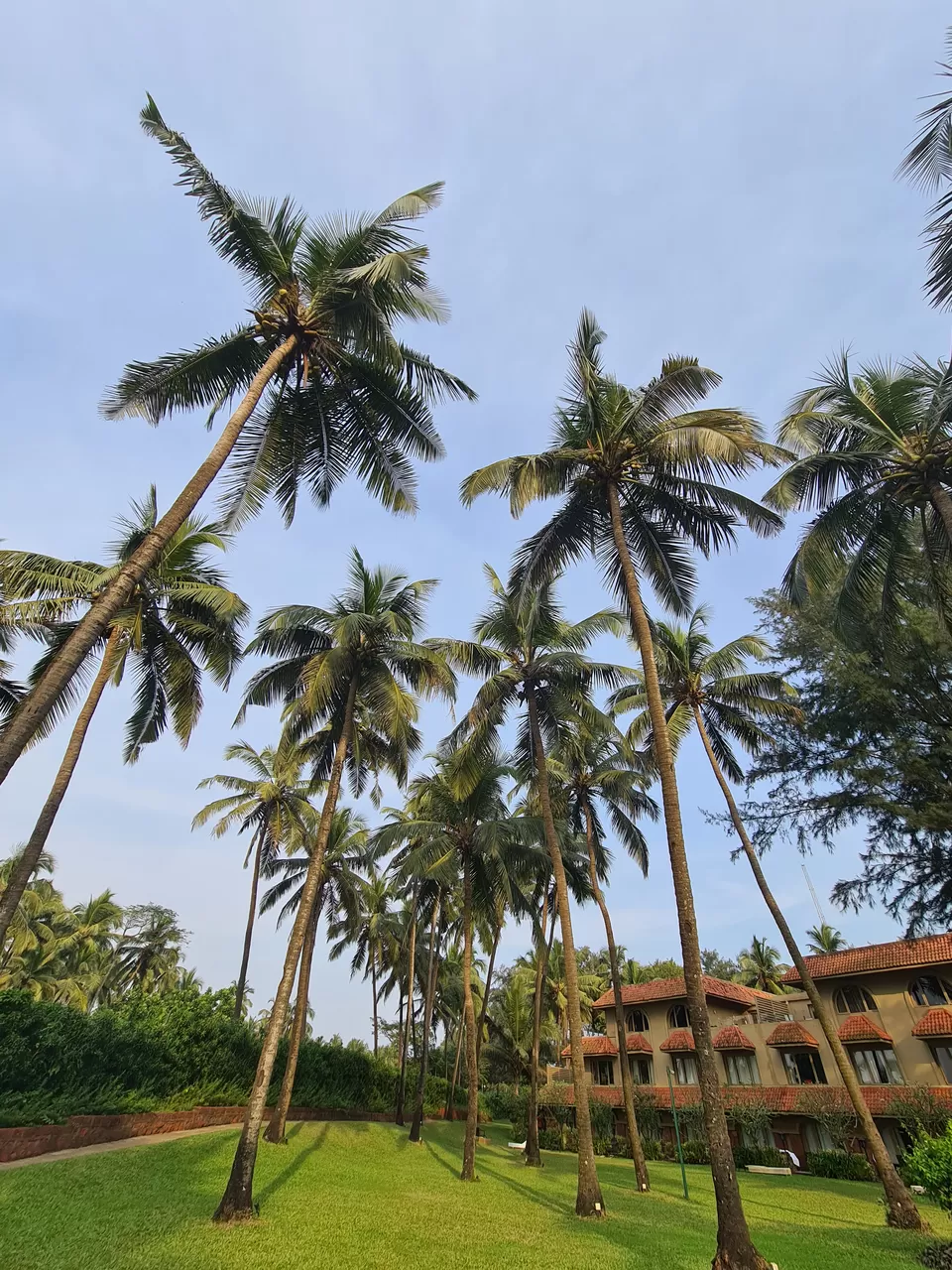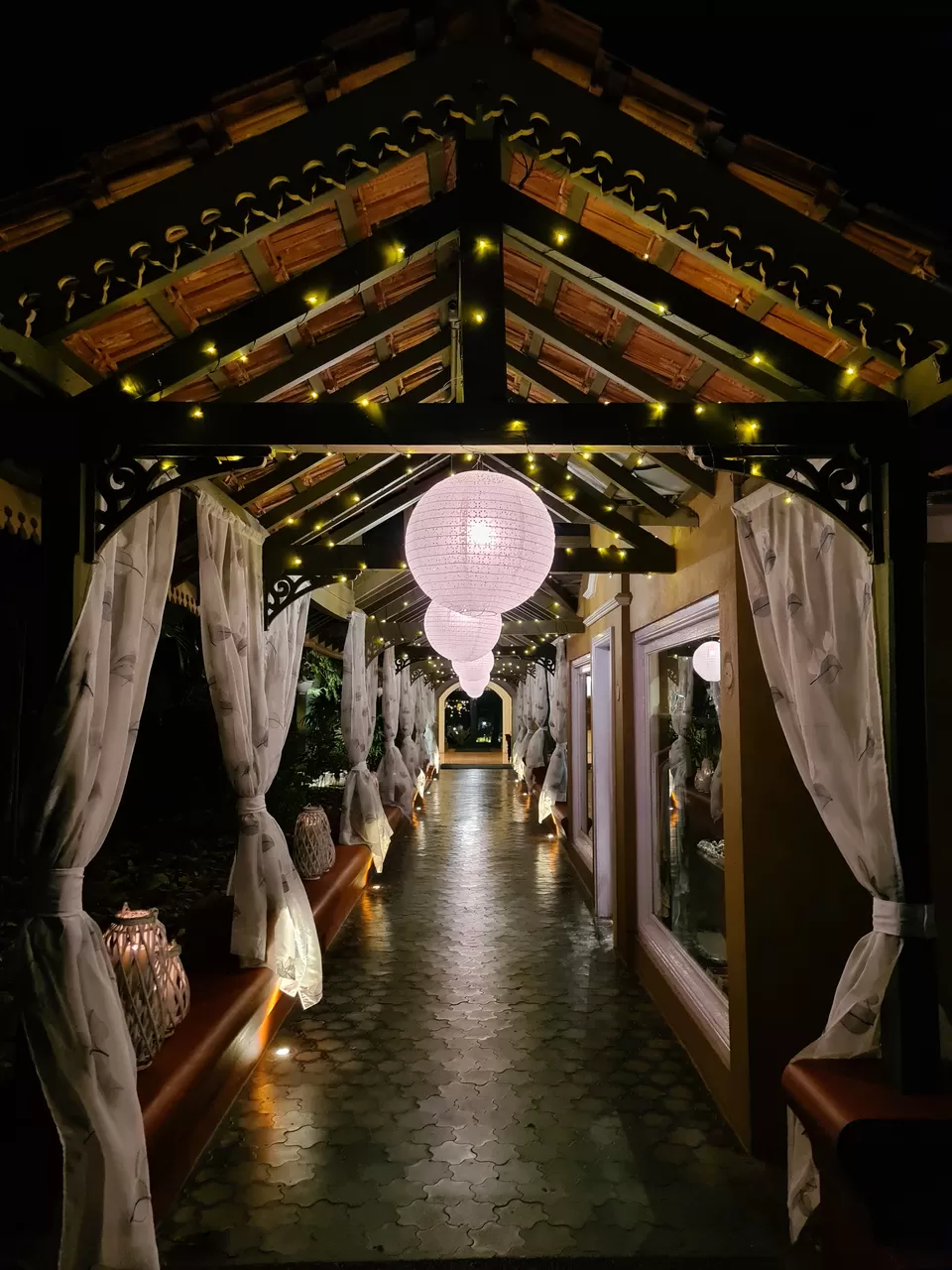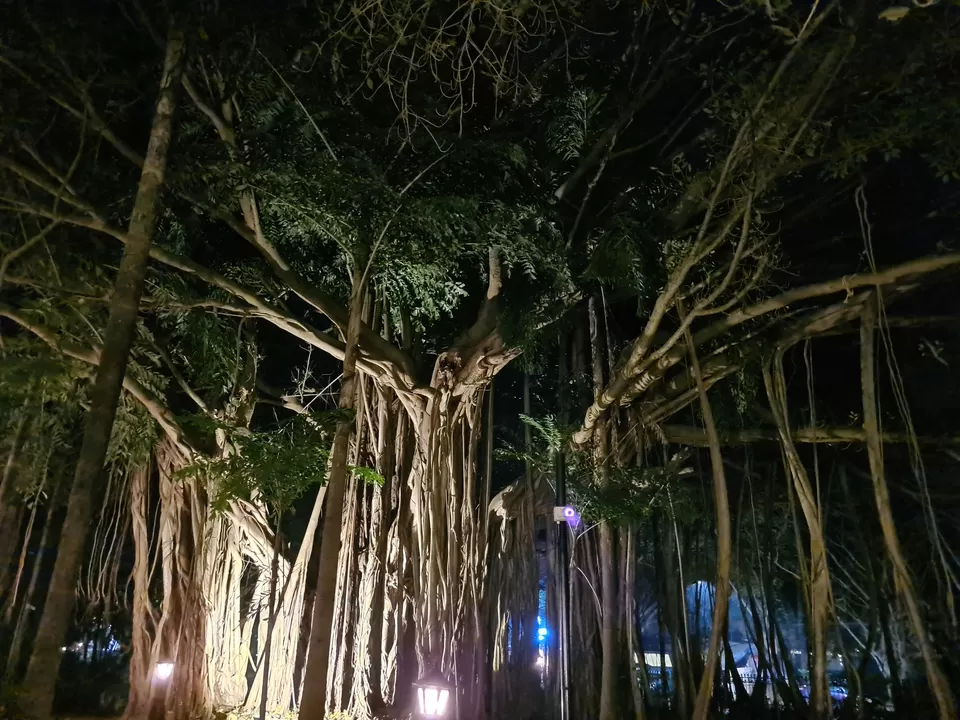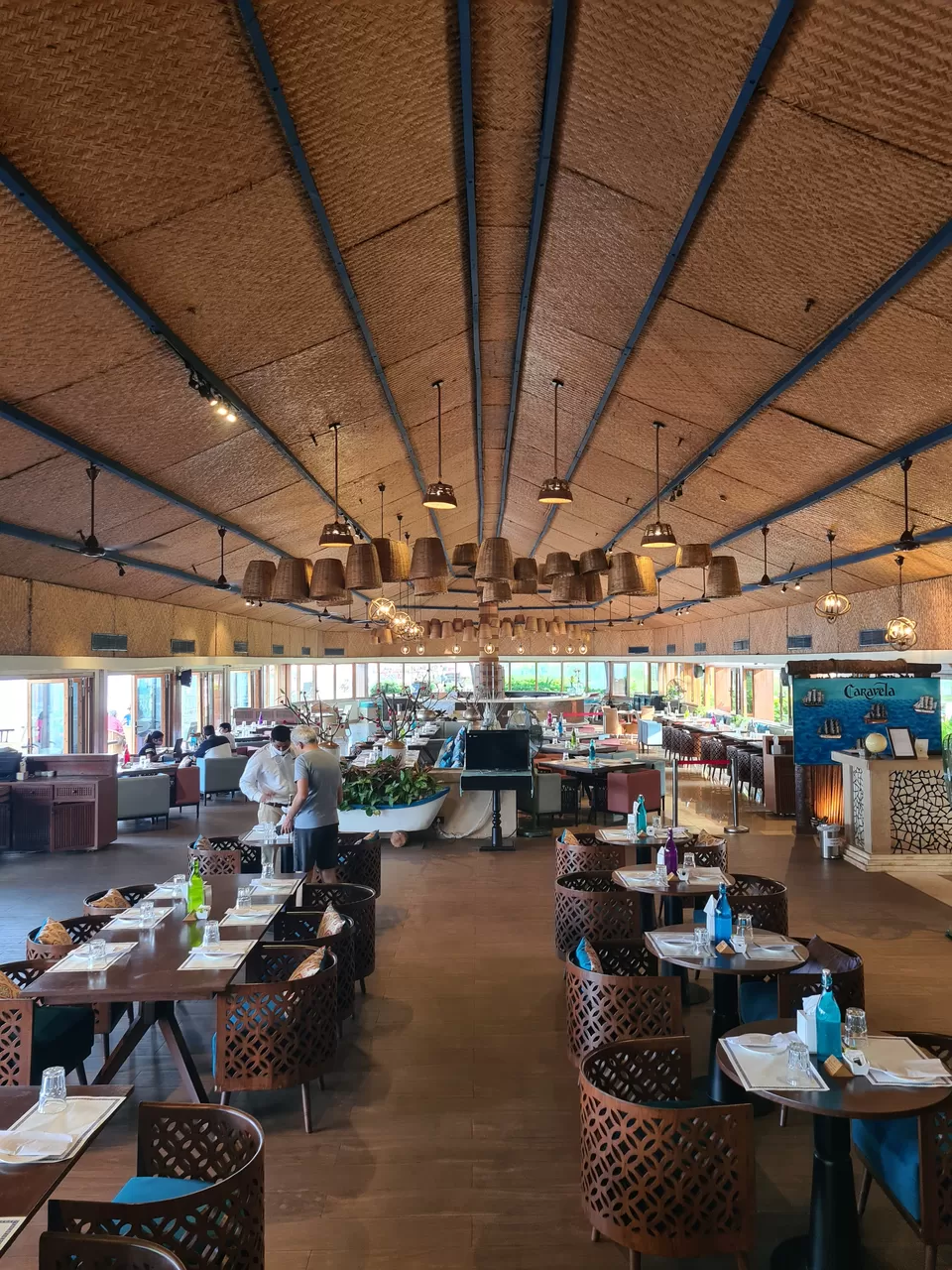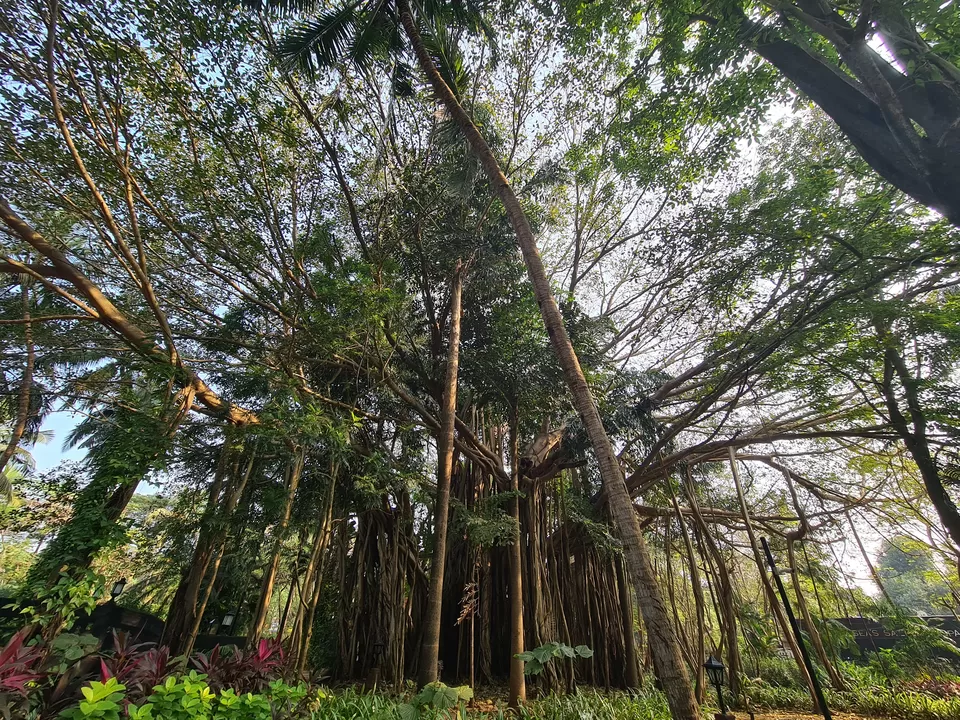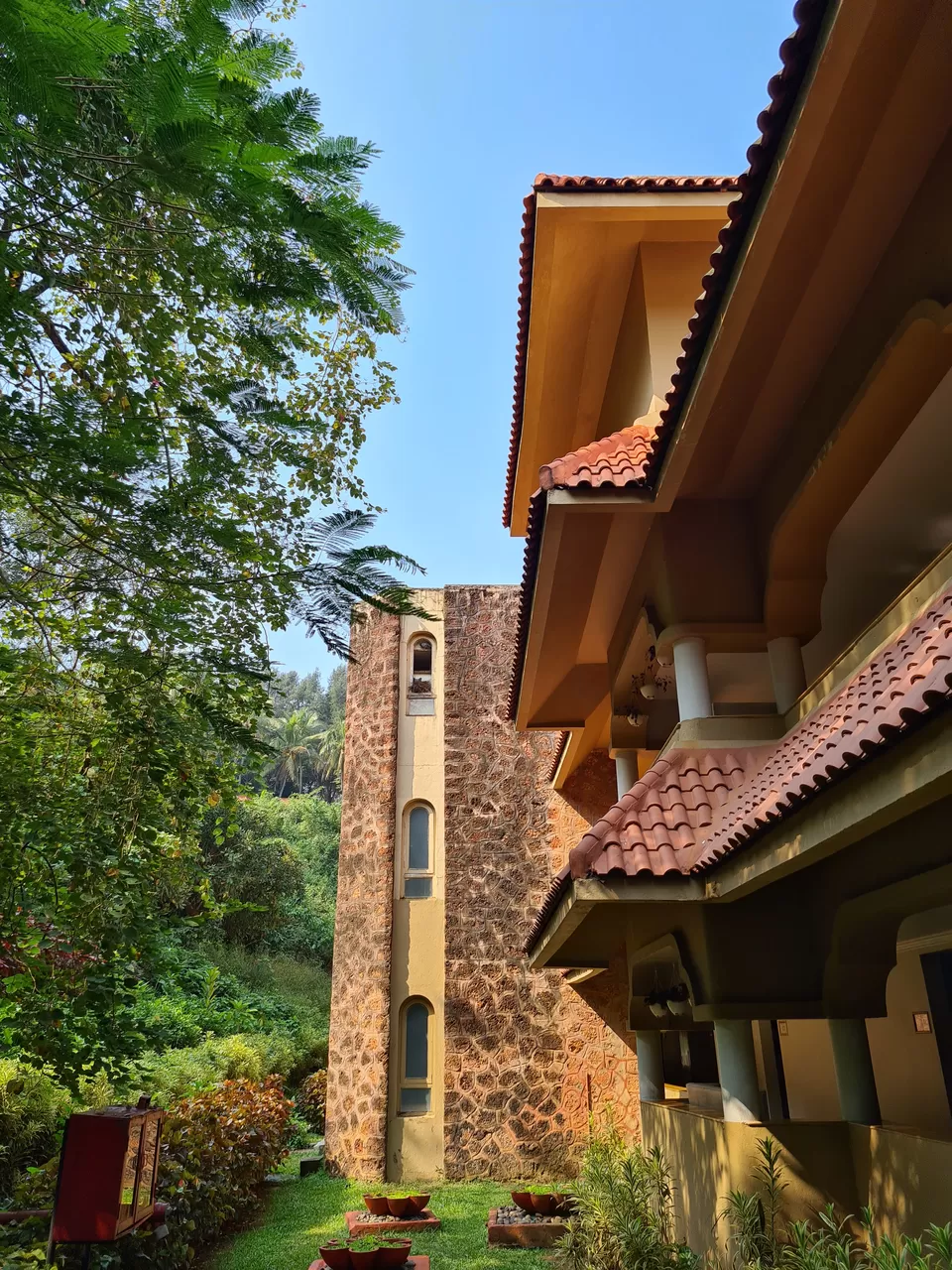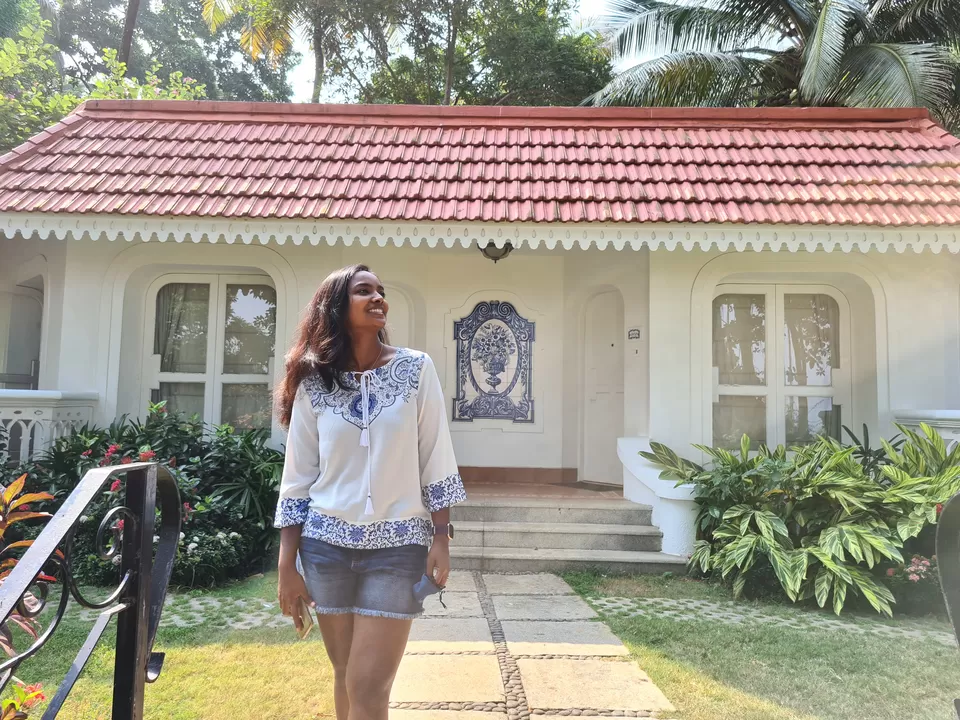 A perfect place to relax, unwind and wear off the burden of weariness, an ideal place to spend quality time with family or your special one. It is a place where you are pampered with hospitality and treatment that is second to none. A place which makes you feel you live in utopia. That's Taj Fort Aguada for you.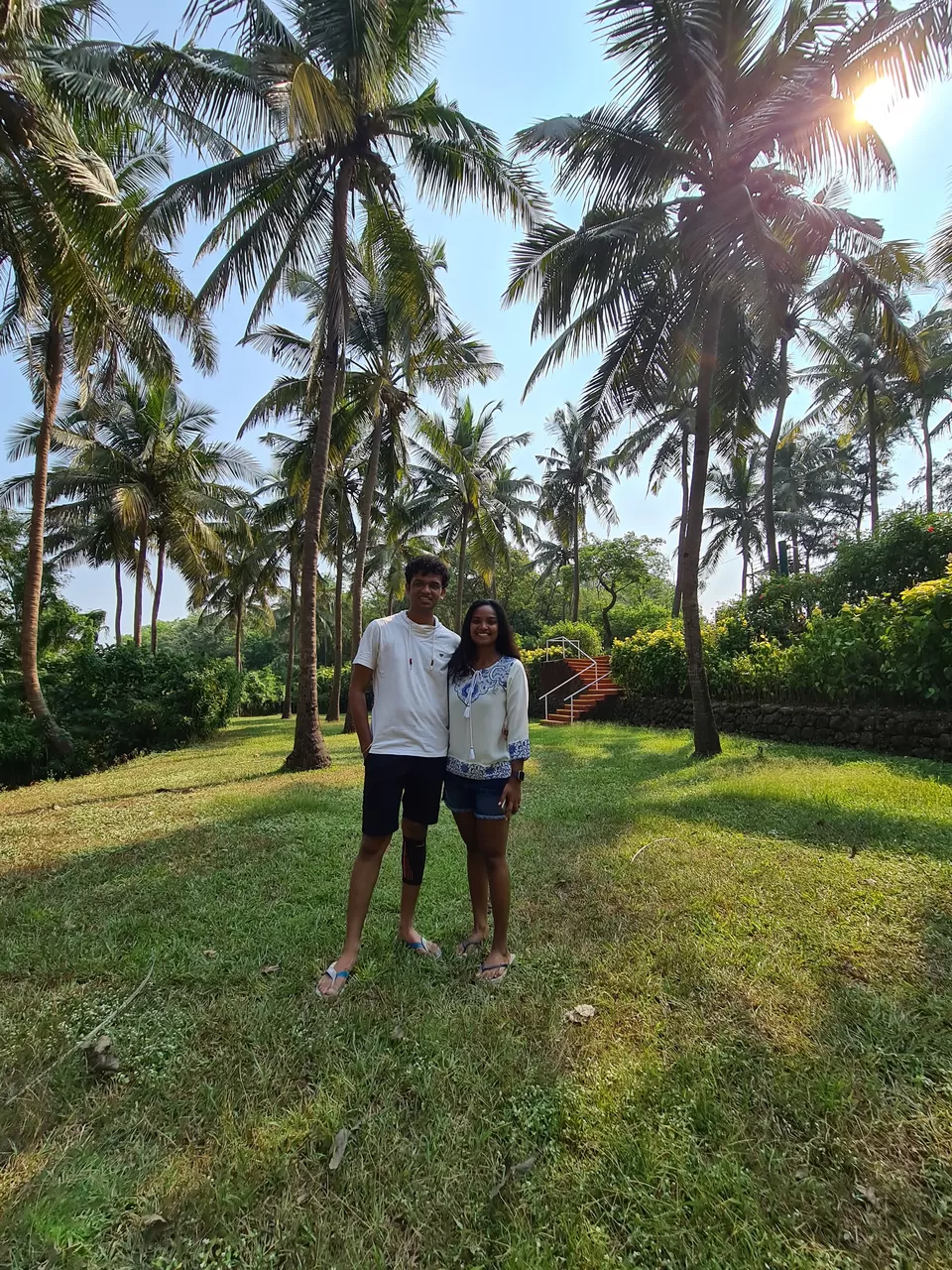 Price for one night: ₹18000/- plus taxes
Amenities: Breakfast, Wifi, Pool, Spa, Fitness Centre, Adventure activities, hiking trails, indoor sports
Contact info: Book your stay here
There you have, 3 of the most charming heritage properties, that will make you time travel back in the Portuguese era of Goa, and provide you with an experience that will reserve a permanent spot in your memory box. If you know any other heritage properties in Goa, do let us know in the comments, we would love to hear it from you.