Every time I tell people I am from Goa, I am greeted with excitement (on most days) and get one of those 'standard responses'
'wow', 'so lucky!!' or even 'ohh you must party all the time na?'
But what I enjoy is telling people where to visit, what to eat, the local spots I loved growing up and more, but I am always lost while recommending places to stay.
So, here I am doing some research for you my reader and for all those friends who will ask me this question in 2021
"Hey tell me a good place to stay na"
The article below includes my current 'Top 5' - from some envy worthy luxury resorts to coolest airbnb's to budget friendly accommodation.
*They are in no order of particular preference, just some places that have caught my eye!
Top 5 Luxury Resorts!
1) ITC Grand Goa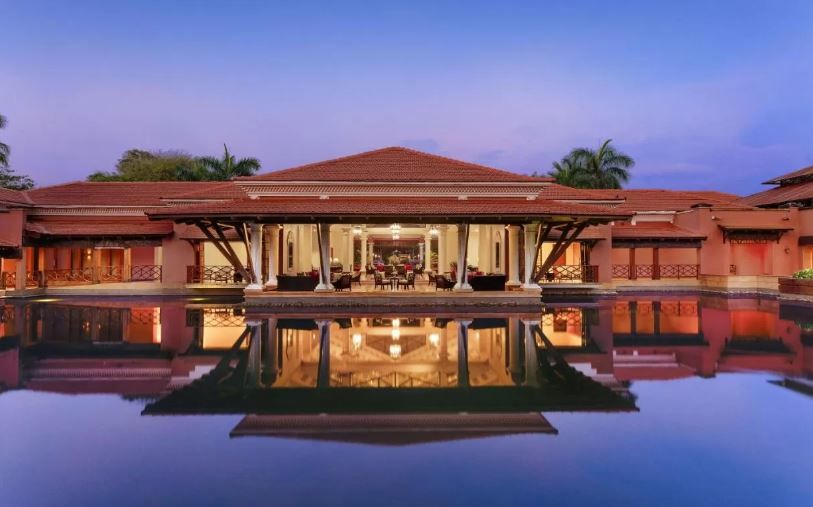 I recently had the opportunity to visit the ITC Grand Chola in Chennai and I was very impressed. Everything from the grandness to the safety protocols. The ITC Grand Goa looks even more beautiful and if the facade is not tempting enough, think about a direct access to a clean Arossim Beach.
Where: Arossim Beach, Cansaulim, Goa
Price: Approx 12-15K / night
2) Grand Hyatt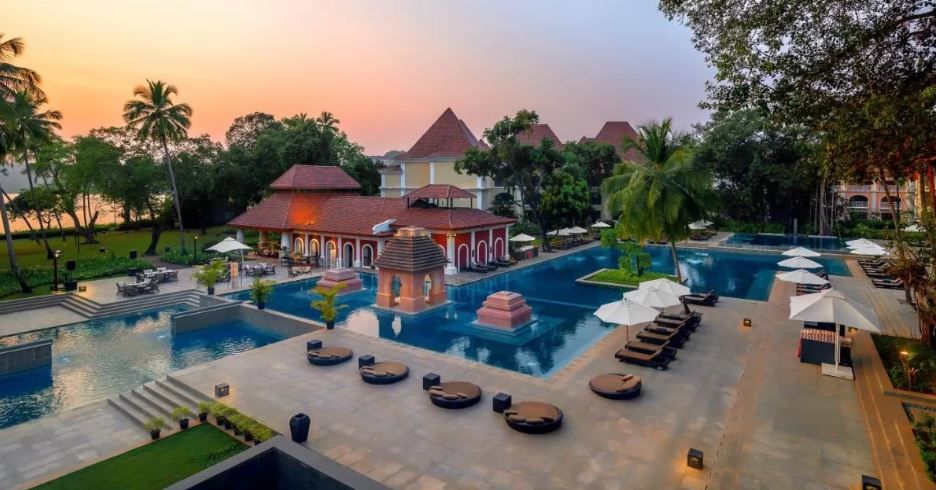 Think cocktails by a beautiful pool, a pampering massage followed by a lovely grilled seafood lunch (or something else that you like). Grand Hyatt is a staycation ideal!
Where: Bambolim, Goa
Price: Approx 12-15K/ night
3) Fort Tiracol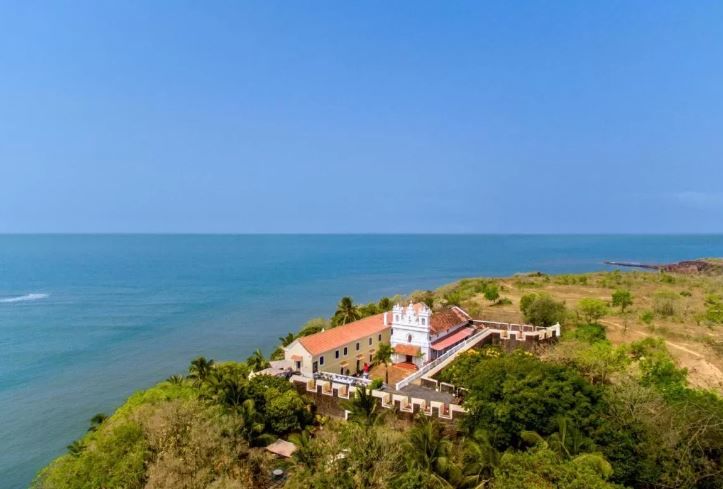 Luxury can be a hot tub but it can also mean a view so breathtaking that nothing else matters. Tiracol has the history, the comfortable rooms, and most importantly the Sea! Check out my post on Tiracol here
Where: Tiracol, Goa
Price: Approx 10K/ night
4) The Leela Goa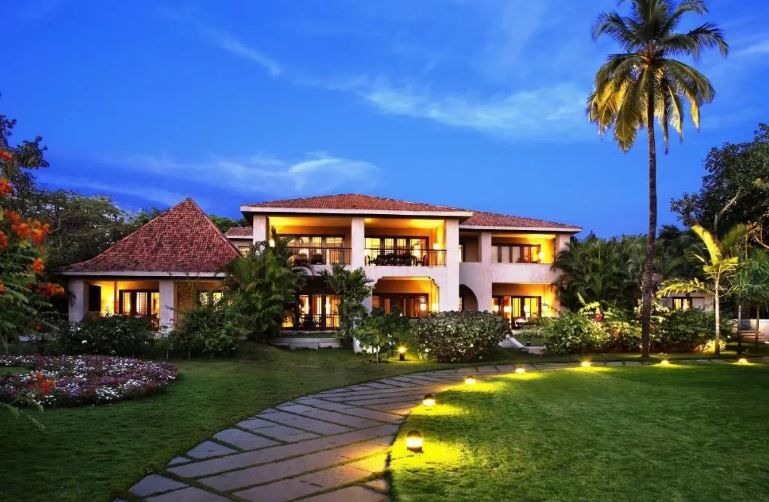 The best part about a Golf Resort is the sheer size of the property. Visiting The Leela, Goa is an adventure on it's own.
Where: Cavelossim, Goa
Price: Approx 18-25K/ night
5) Taj Fort Aguada Resort & Spa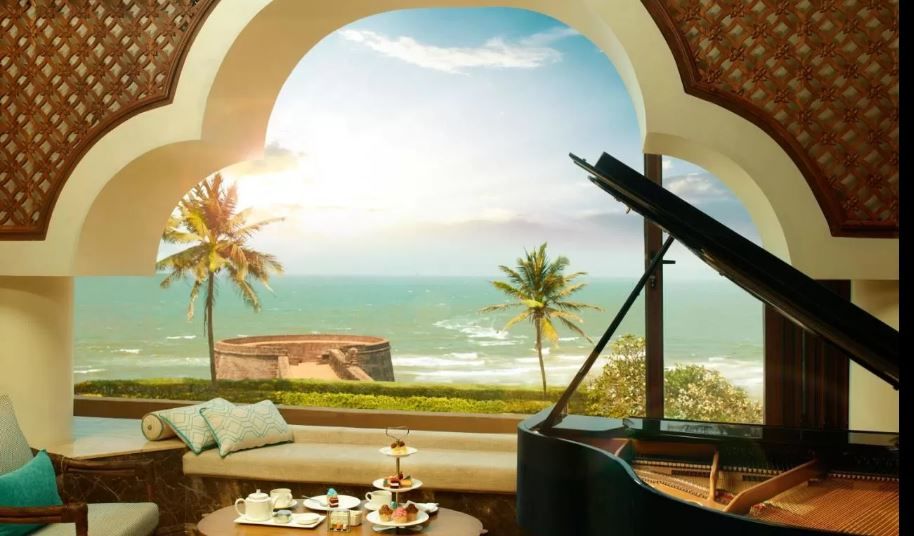 Taj the name evokes luxury, but this property with it's Portuguese designs and private balconies, and classic wood furnishings are truly a royal experience.
Where: Sinquerim, Goa
Price: Approx - 18-25K/night
Top 5 Airbnb's
1) Luxurious Penthouse in Nerul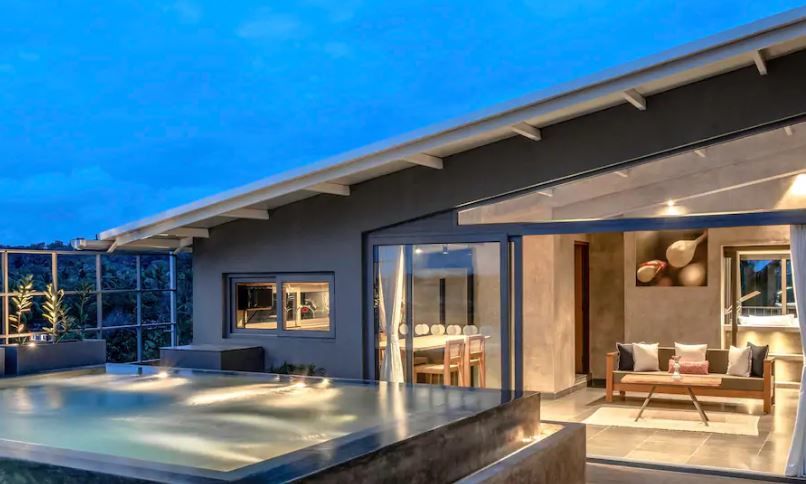 I spent quite a few minutes oggling at this luxurious penthouse, in the quaint village of Nerul. Paddy fields, river views, a stylish bedroom in an equally modern and fashionable property.

Where: Nerul, Goa
Price: Approx - 22K/Night
2) Quinta Da Santana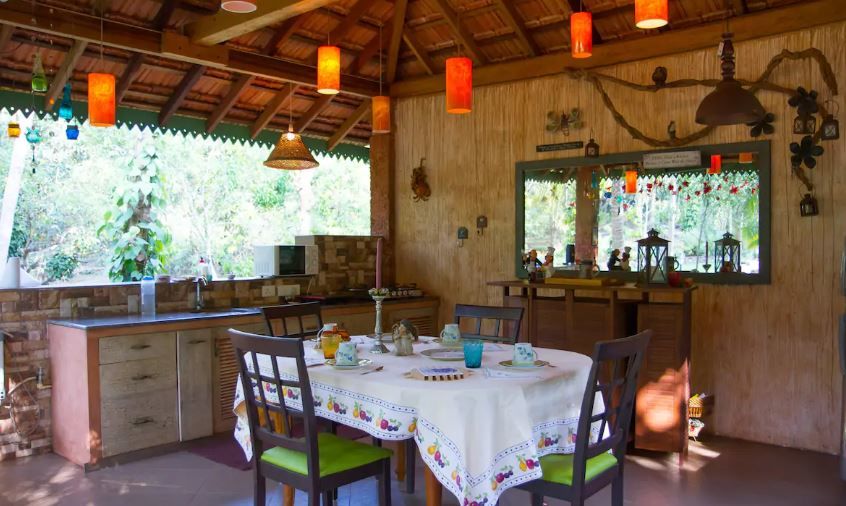 A farm house, a heritage manor and a Goan neighbourhood in a picturesque village, that will give you a true sense of what India's tiniest state is all about!
Where: Raia, Goa

Price: Approx - 5-6K/Night
3) River View Villa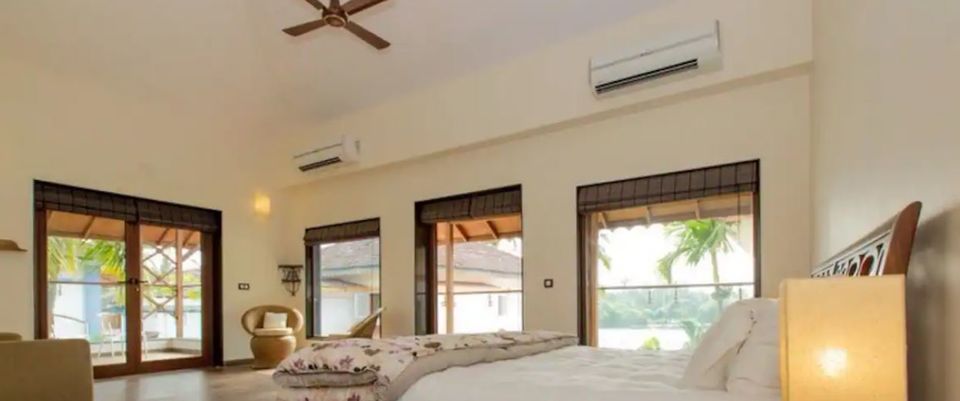 This 4-bedroom villa caught my eye cause of the river Sal view. Imagine curled up in bed enjoying a picturesque scene outside your room. The place seems to be ideal for both couples or a family.
PS: Two swimming pools!
Where: Cavelossim, Goa

Price: Approx - 14-15K/Night
4) Rustic-Chic Villa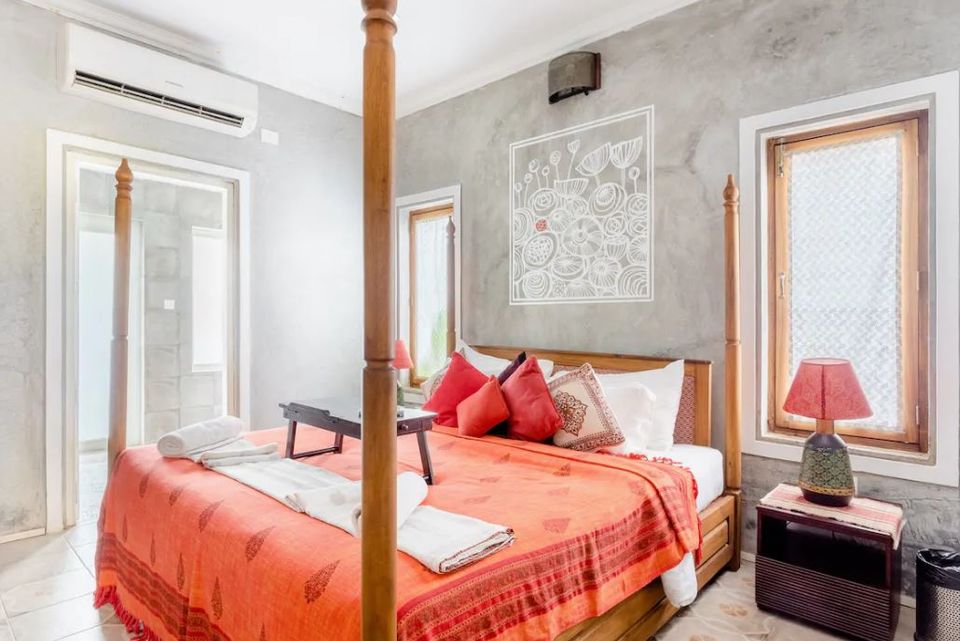 This place has the most beautiful looking bedrooms. The pastel colours on the walls, the Portuguese styled interiors and murals. It's rustic, extremely chic and giving us interior styling goals!
Where: Baga
Price: Approx- 30K/Night
*Cue drumroll*
Last but not the least.
5) Jungle Hut Trikon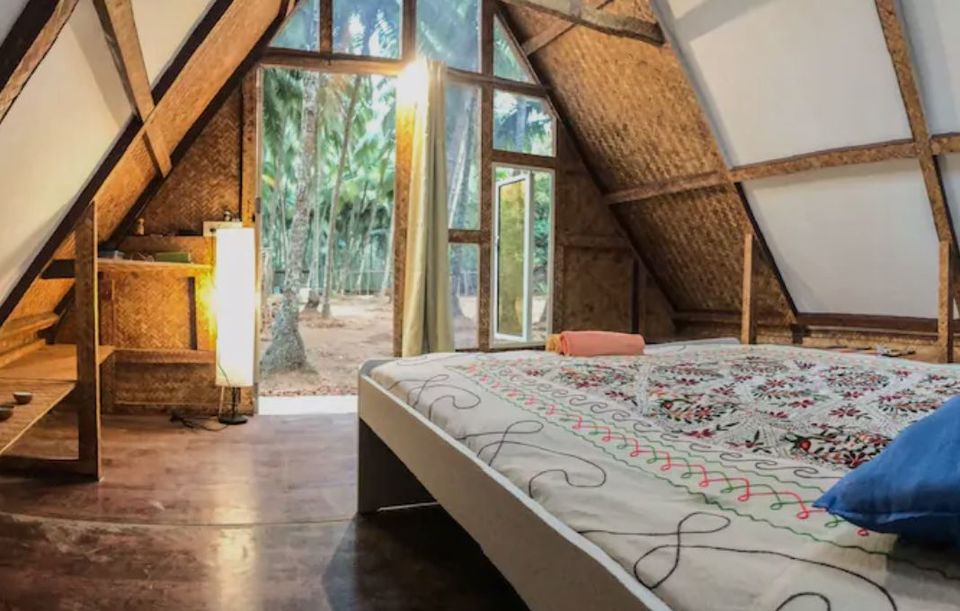 This property called 'Yogdan' is an sustainable eco-resort. But the fact that it is in Agonda is the selling point. Yoga mornings, followed by beach days and evenings nestled in the property. Sounds perfect!
Where: Agonda
Price: Appox - 1500/Night
So many options and so versatile. Gone are the days when you would have imagined a Goa where your hotels had to have a beachfront. No, we will never say no to a beach hut but these properties will help get a taste of the state's different personalities! Have you decided which one you want to book for your next visit?