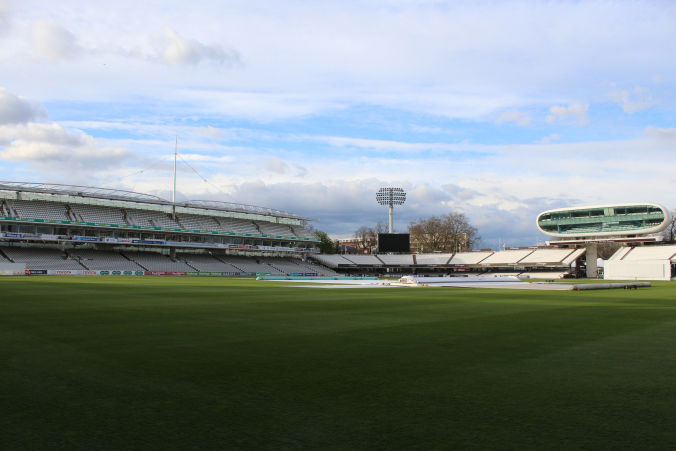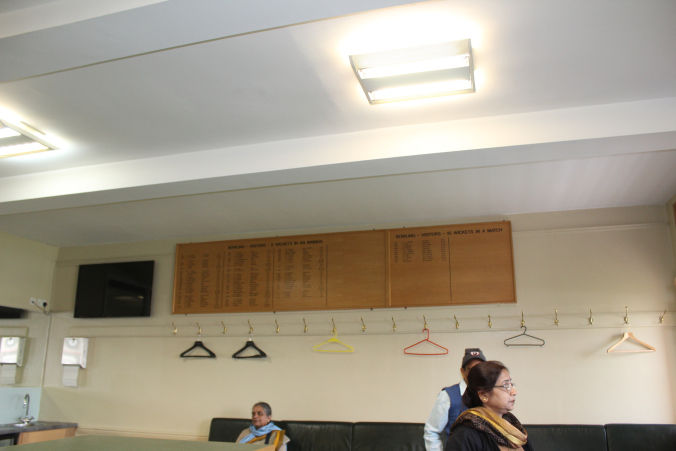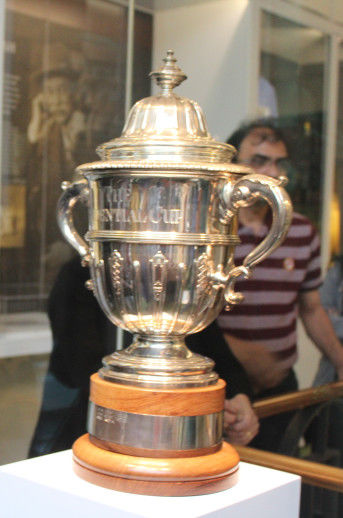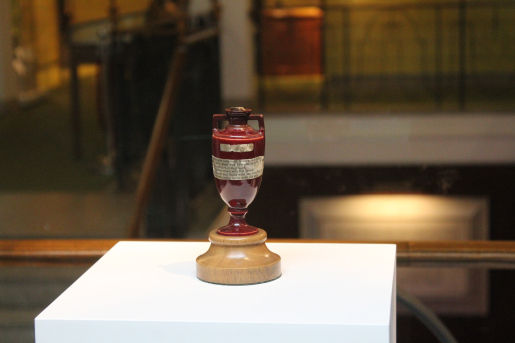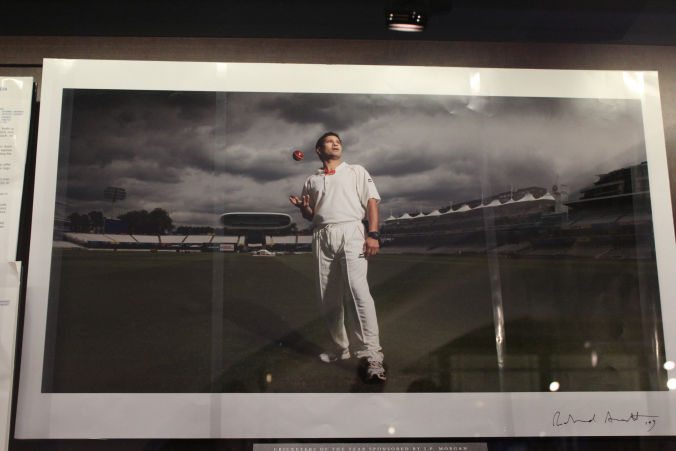 Well my love for cricket compelled me to write a post on a cricket stadium, but wait this is not an ordinary stadium ! It is one of the most prestigious and beautiful stadium in the world.
Yes I am talking about the " Home of Cricket", " Mecca of Cricket"- Lord's.
Welcome to LORDS'S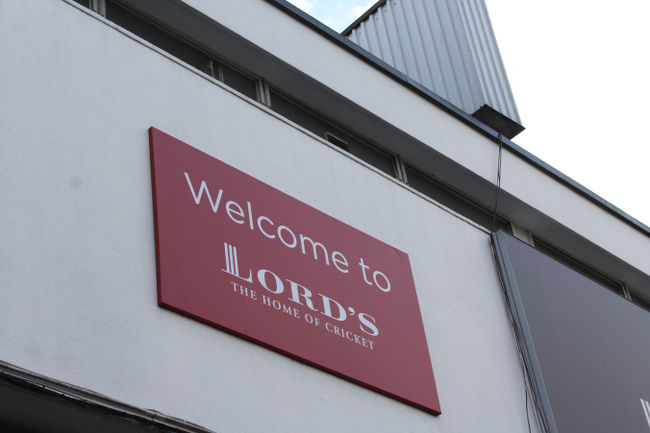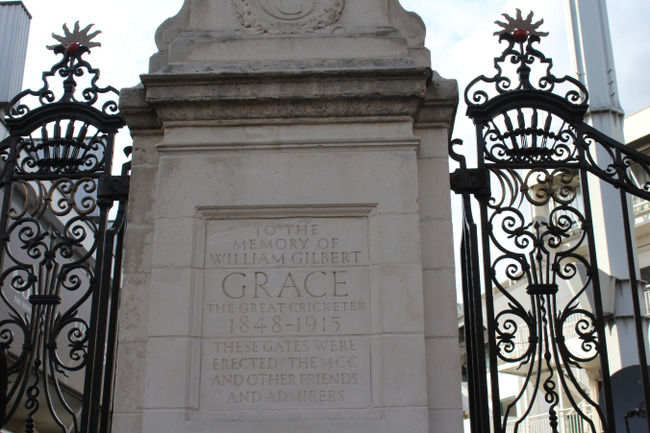 Happiness level= infinity = speechless for a while
Alastair Cook, England Test Captain and a recent new member of the elite 10,000 runs club happened to be there at that time. And the best part was he happily agreed to click pictures with us and I had a quick chat with him as well . It was so surprising to see cricketers there moving around so freely without any fuss or security unlike in our country.
It took me a while to come back from the surprise and happy state to normalcy, and now it was the time to enter the staircase area from where cricketers enter the stadium. Photography is prohibited in the staircase area.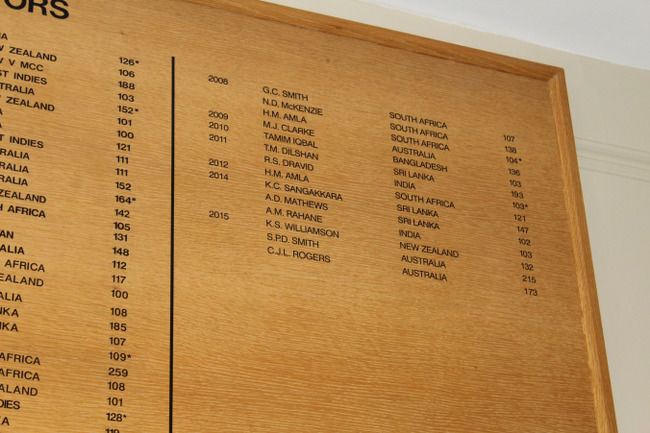 It is a dream of every young aspiring cricketer to score a century at Lord's. But it is not so easy to make it to the above list ! You wont believe this but Sachin Tendulkar has never scored a century at Lord's ! Surprising, isn't it ?
For us Indians, the first two events that come across our minds when we hear or read about the Lord's is one- India lifting the their very first World Cup way back in 1983 and the second one, Saurav Ganguly waiving his T-shirt from the Lord's balcony . Well, the second one did create a lot of buzz during that time.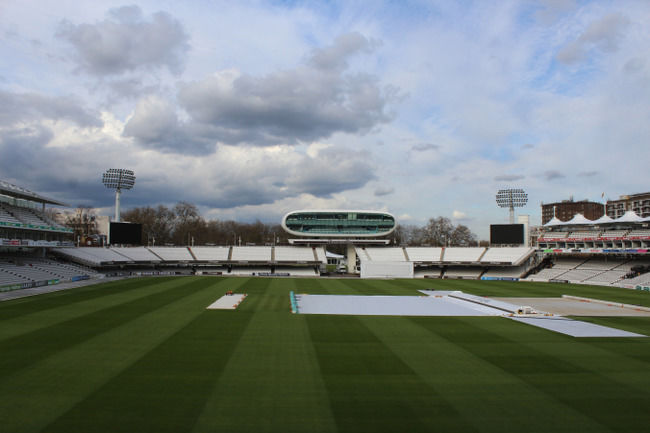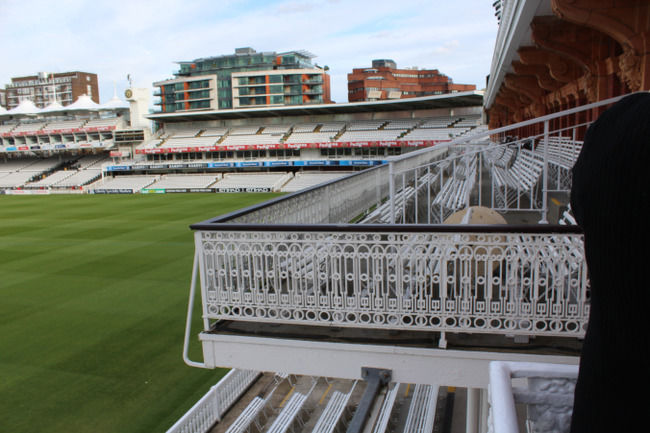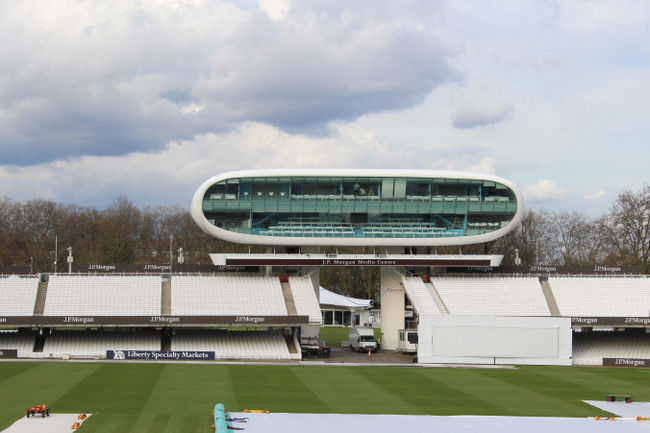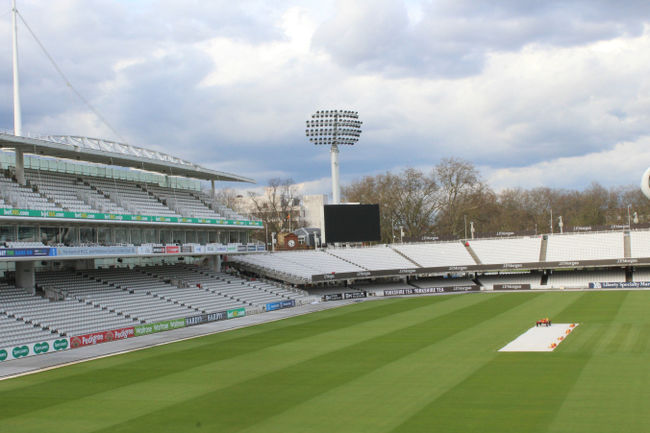 After giving us a lot of interesting facts and figures, the guide took us to the Lord's museum where they have kept the 1983 World Cup Trophy , Ashes Trophy and many other paintings and portraits.
Now it was the time to actually sit in the stands and feel the view. And trust me the view from the stands was breathtaking. It even made me imagine a match going on between India and England with Sachin and Dravid on crease.????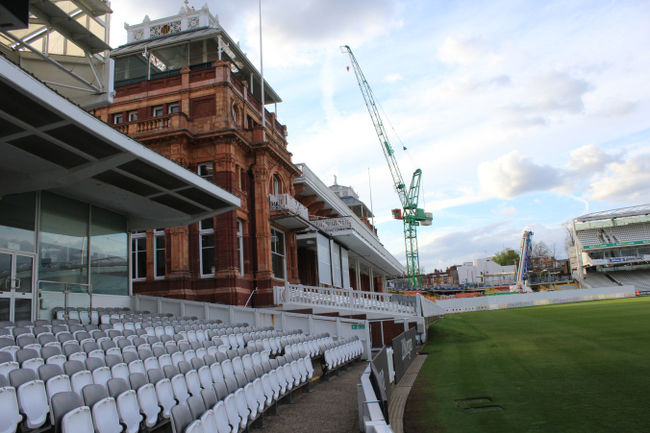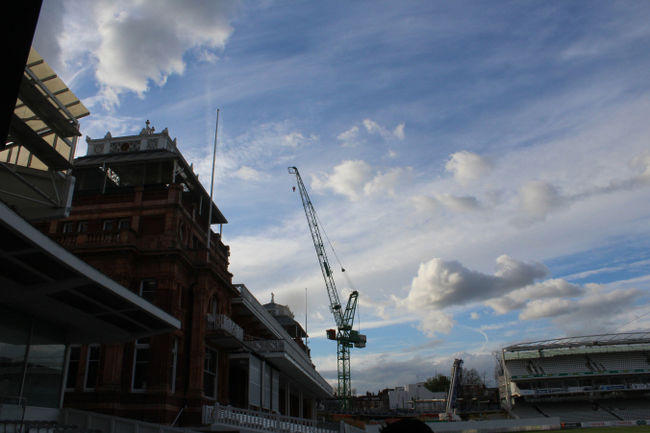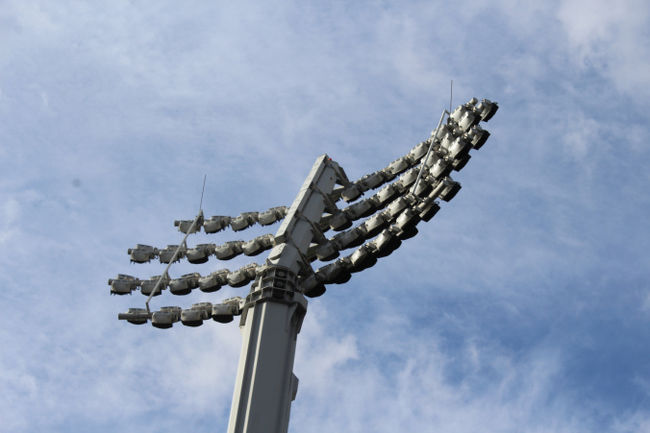 It was time to bid adieu however the experience was overwhelming. To end this I would say, for all the cricket lovers this place is something really awe-inspiring, but for the rest it is just another stadium !