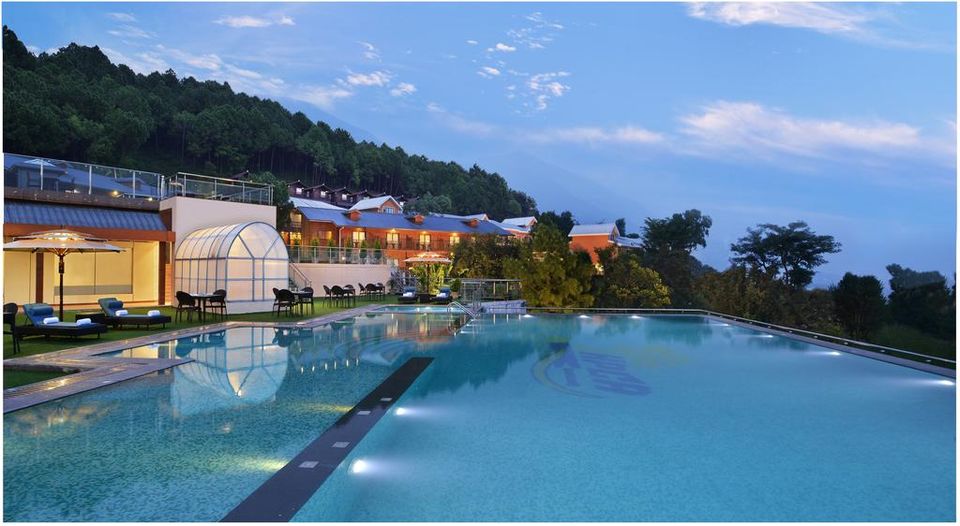 Uniting a population of more than a billion is no easy task. However, history has it that if there's something that has done this for years in India, it is the gentleman's game—Cricket. Even the vast expanse of India's geographical and cultural diversities have failed to contain our unanimous love for the sport. It's as simple as the fact that you either hate it or you love it, but if you're in India, you just cannot ignore cricket!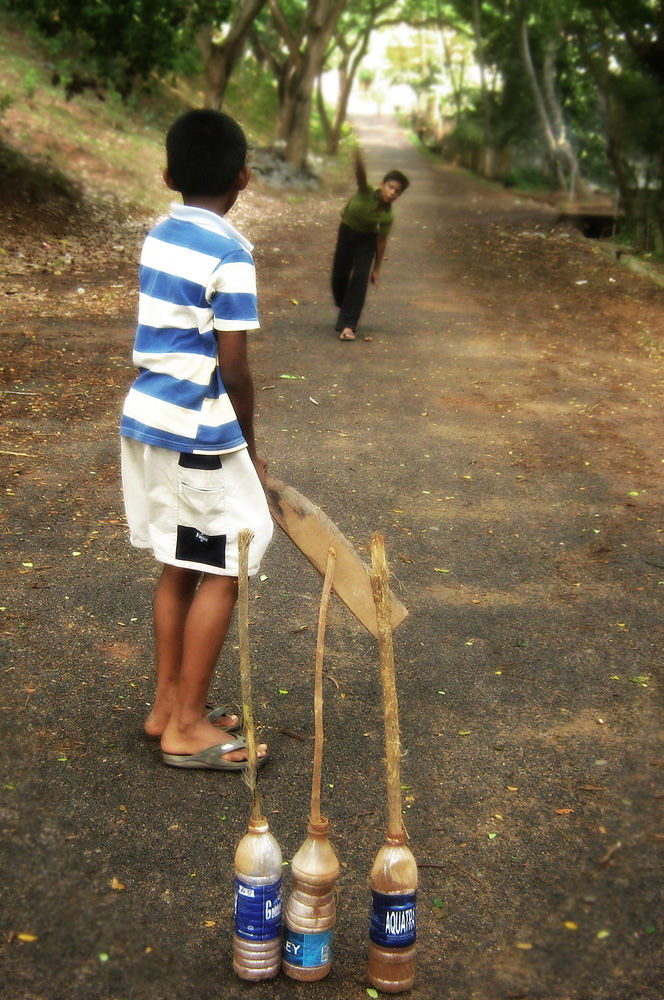 The popular tourist destination Dharamshala in Himachal Pradesh recently became an important spot on the country's cricket map when the Himachal Pradesh Cricket Association's (HPCA) cricket stadium got the status of an international venue. Ever since, cricket fans have been travelling to witness one of the most picturesque stadiums in the world in all its glory.
However, what many of you might not know is that merely 6km from HPCA stadium is a luxury resort built and maintained by the cricket board itself that lets you enjoy Himachal Pradesh's hospitality in a resort dedicated to your beloved sport! And the best part? If you happen to be visiting around a major match, you might just walk into your favourite cricketers because the biggest names in the game swear by this place!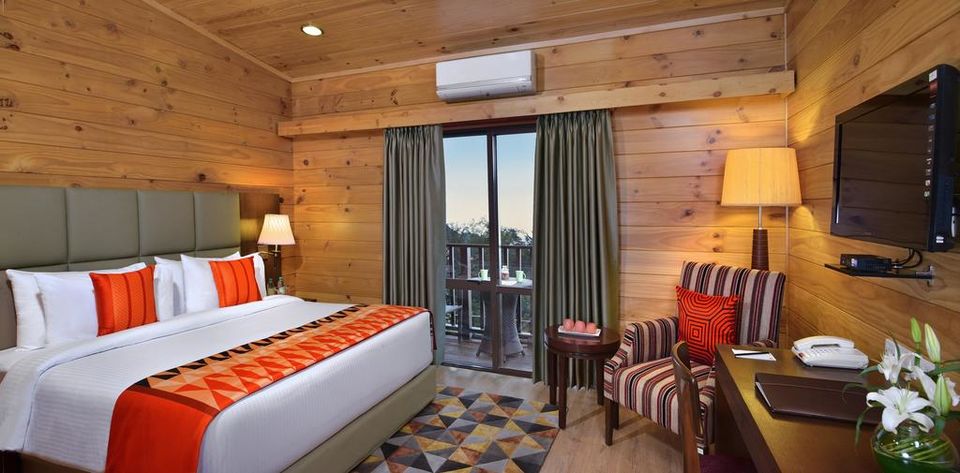 Ideal For
The Pavilion is an ideal vacation spot for travellers seeking a luxurious getaway up in the hills. Also, the property will particularly appeal to cricket enthusiasts.
About the property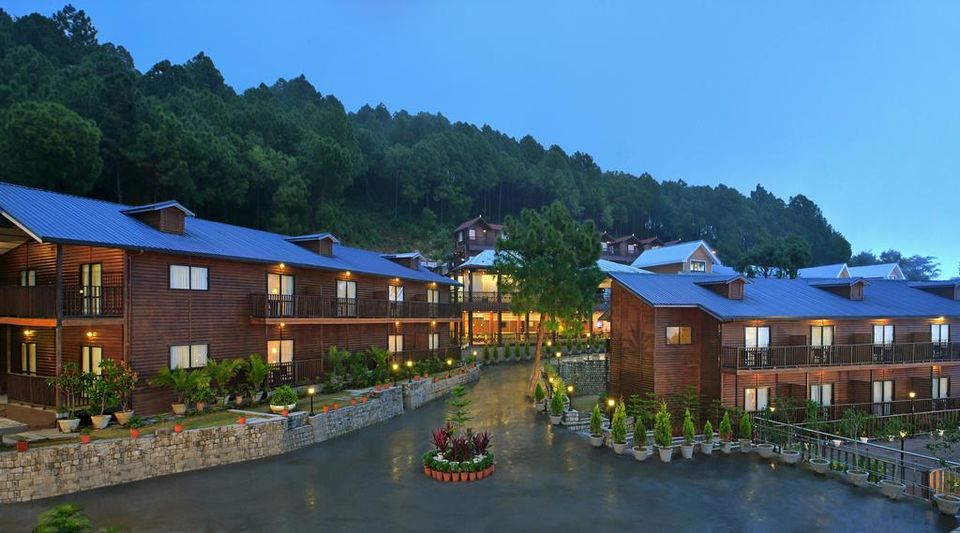 A property of Himachal Pradesh Cricket Association (HPCA), The Pavilion is a luxury resort set against a backdrop of the majestic Dhauladhar Range and perched on the upper reaches of the Kangra Valley in Dharamshala. The property is a tribute to the gentleman's game of cricket and is the jewel on the crown of HPCA's world renowned cricket stadium located in Dharamshala itself.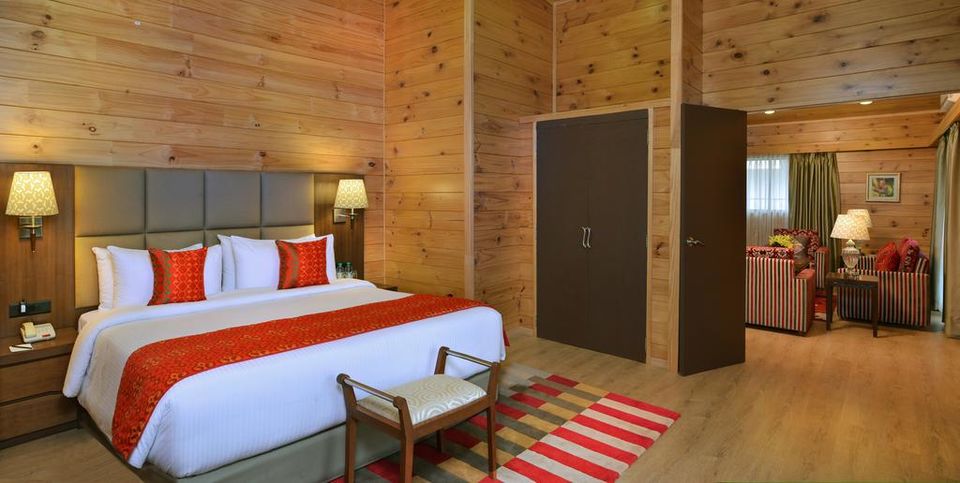 The resort, with its area of nine acres and as many as 88 rooms, offers travellers a facility-laden luxury stay in the lap of nature. All the rooms at The Pavilion are meticulously designed to ensure complete comfort to guests. While the architectural style makes you feel like you've been transported to a traditional Himachali house, the facilities are simply top notch and the hospitality can give any world-class hotel a run for its money.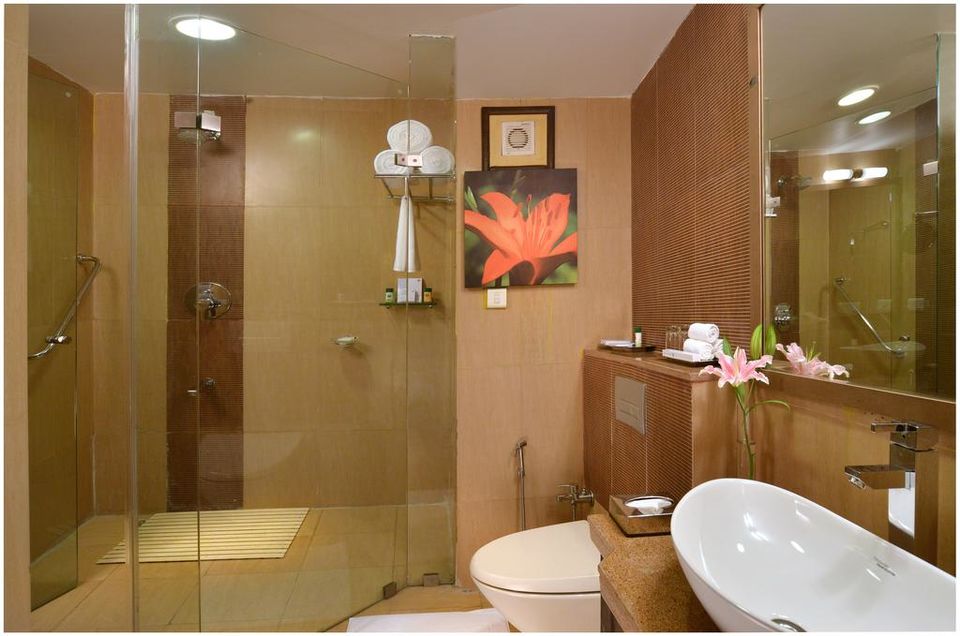 While staying at The Pavilion, guests can either opt for a traditional Chalet stay or go for a modern superior double room or a double room. The rooms are spread across five blocks, namely SCG, Eden Block, Lord's, Wanderers, and Loghut. All these accommodation options come adept with amenities such as air-conditioning, wardrobe, minibars and attached private bathrooms.
Food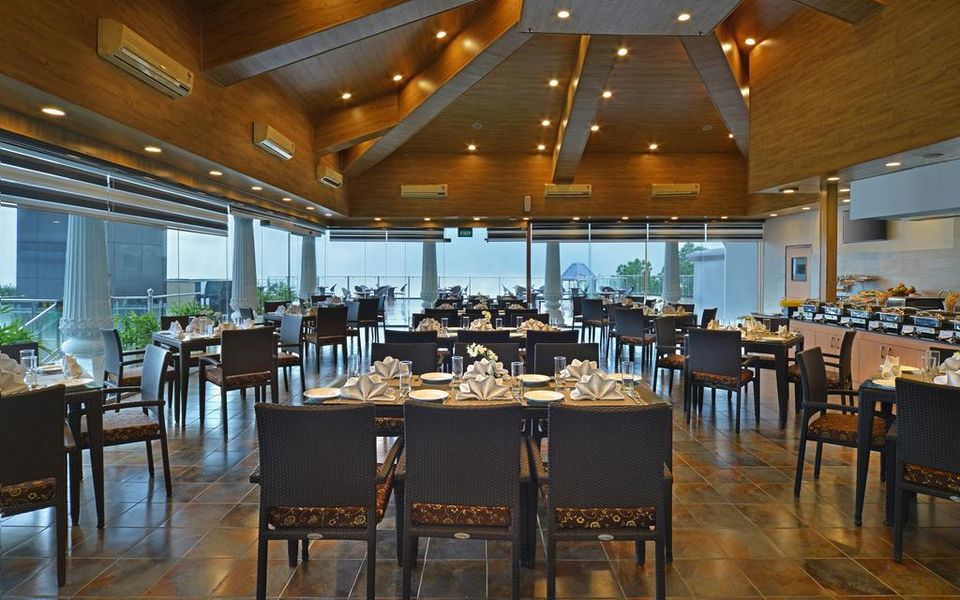 In lieu with the theme of the resort, The Pavilion has an exciting range of dining options with even more exciting names that will leave all cricket lovers rejoicing. First up, The Hook is a 24/7 multi-cuisine restaurant overlooking HPCA's famed cricket stadium and stunning views of the valley—making it an ideal spot for a healthy breakfast, cosy lunch, or relaxed dinner.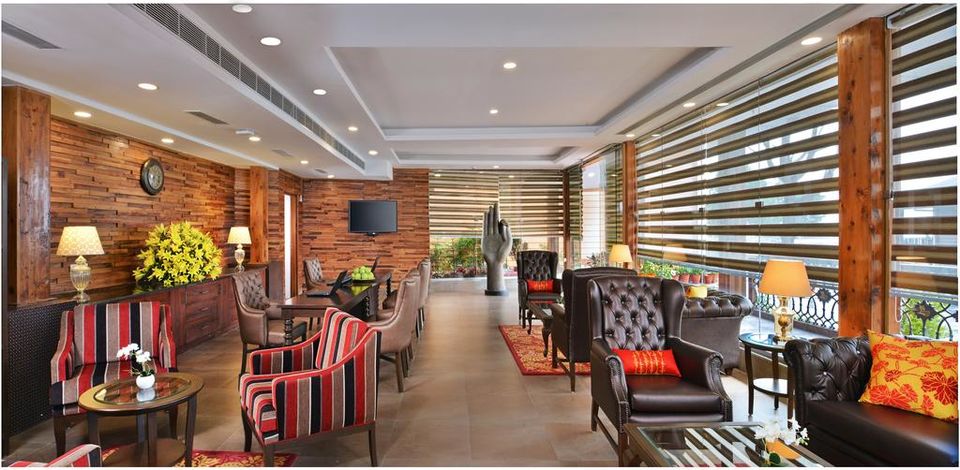 The Pavilion also has a beautiful coffee shop called Straight Drive that offers a wide variety of drinks, light snacks, cakes, pastries, chocolates and breads that you can enjoy in an extremely comfortable setting.
Finally, aptly called Dugout, the hotel's in-house bar lets you unwind in a contemporary and relaxing setting while you sip on an excellent selection of spirits, wines, and beers.
Cost
A stay for two at The Pavilion starts at ₹6,000 for an authentic Himachal-style Chalet. A superior double room will cost you ₹7,000 while a double room will cost ₹8,000. All the rooms at the property are meant for two guests with no provision for extra beds. The prices are inclusive of a hearty breakfast for guests.
Best time to go
Even though getting around the city can get quite difficult, winters are undoubtedly the best time to witness the beauty and tranquility of Dharamshala. Make sure you plan your trip between October and March and pack your woollens as the temperatures hover below 10 degree celsius.
Things to do in and around the property
Here are some of the best things you can do while staying at The Pavilion:
1. Take a dip and enjoy scintillating views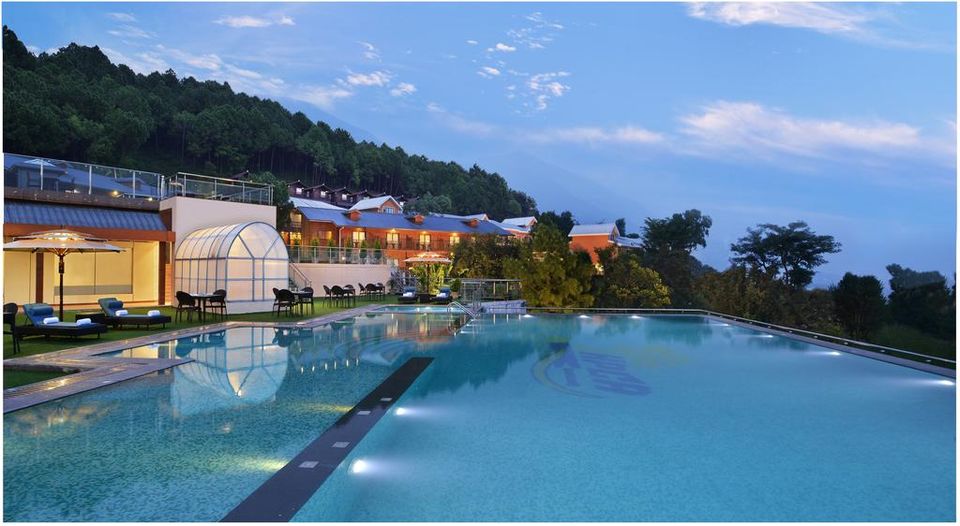 The Pavilion has a gorgeous infinity pool overlooking the valley. Take a dip and put your swimming skills to test while you marvel the majestic Himalayan peaks forming the landscape. If the cold's getting to you and stepping into the pool becomes impossible, unwind by the poolside while sipping on your favourite cocktail and soaking in a magnificent view.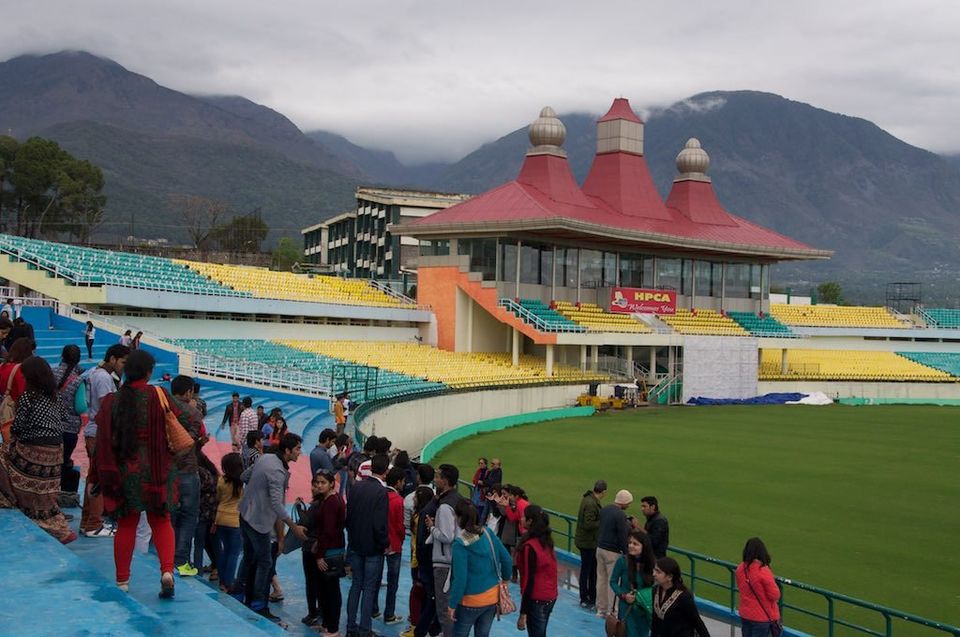 Located against a backdrop of snow-clad Himalayas in the heart of Kangra Valley, Himachal Pradesh Cricket Association Stadium, also known as HPCA Stadium is undoubtedly one of the best in the world. The world-class stadium is now an international venue for cricket matches. A trip to Dharamshala is almost incomplete without exploring this unique stadium which sits majestically at 1457 metres above sea level.
3. Head to Tsuglagkhang Complex for a soulful experience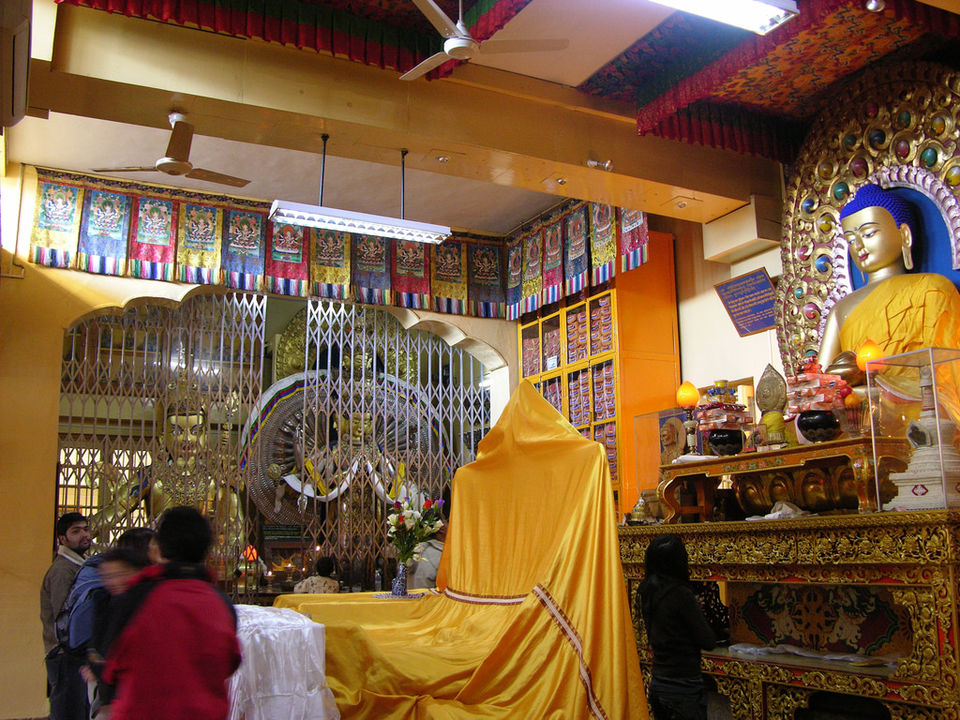 One of Dharamshala's biggest tourist attractions, Tsuglagkhang Complex is a religious centre which was constructed when His Holiness the Dalai Lama visited India for the first time in 1959. The complex houses Dalai Lama's abode and monastery. You can also witness numerous Tibetan dance and music performances which are a regular fare here.
4. Take a walk through Kangra Fort
Dating back to 4th Century BC, Kangra Fort is one of the oldest recorded forts in India and the largest in Himalayas. The fort, originally a residence of a Rajput family of Kangra as part of the Katoch Dynasty, is now a glorious complex comprising of museums, small temples and royal chambers. Take a walk through the complex and explore the ruins of this massive medieval era fort.
5. Spend an evening by Dal Lake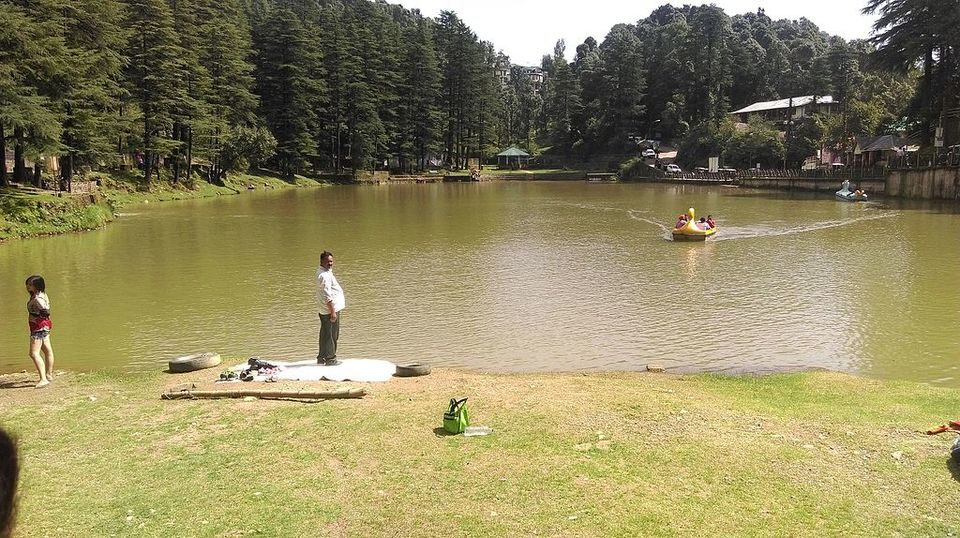 Borrowing its name from the famed Dal Lake in Kashmir, Dharamshala's Dal Lake makes for a quaint spot to enjoy the sunset with your loved ones. Surrounded by canopies of deodar trees, the lake is also frequented by devotees who come to offer their prayers at the Shiva temple here.
Getting there
Here's how you can reach the luxury resort from New Delhi:
By Road: The most convenient and enjoyable way to reach The Pavilion is to drive down on NH44 and NH503 from Delhi. It takes about 10 hours to cover the distance of 490 km from Delhi to Dharamshala.
By Air: One can also catch a direct flight from Delhi to Kangra Airport in Gaggal. The flight will cost you about ₹4,000 and The Pavilion is merely 15 km from the airport.
By Train: It takes approximately 10 hours from Delhi to reach Pathankot, the nearest major railway station to Dharamshala. From the railway station, hire a local cab to get to the resort in another couple of hours (85 km).
Ever played cricket with locals while travelling? What are your fondest memories associated with the sport? Write in here and share your stories with the Tripoto Community.