Until recently, breweries and India didn't seem a great combination. But then, Bangalore happened! And all the closet beer enthusiasts set out to make their delicious beer and sell it to the nation. There are many many brilliant breweries in India in the metropolitan now.
Here are our top picks for breweries in India in no particular order
Speciality: India Pale Ale, Bombay Blonde and the dark Flying Pig Belgian Wit
This micro-brewery just celebrated its second successful year. Serving a rainbow of brews, The Barking Deer offers a combination of beers and the perfect pizza to go with it. Tempted yet?
Where: Mathuradas Mill Compound, Senapati Bapat Marg, Lower Parel West, Mumbai, Maharashtra 400013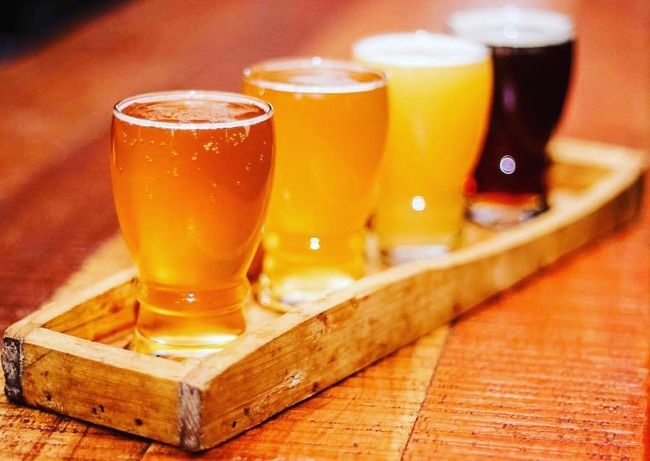 Speciality: Caramel-flavoured, Diablo. Delicious wheat beer, Halcyon and the boldest brew, an American Pale Ale called Torpedo.
Craft beer, curated cuisines and live music, these are the few things that The White Owl has aced at. Different grain brews and a wide selection to choose from, this brewery is creating the right kind of stirs in Mumbai (also, those owls on glasses are just adorable!).
Where: One Indiabulls Center, Tower 2 Lobby,, Nicholar Piramal Tower, Senapati Bapat Marg, Lower Parel West, Lower Parel, Mumbai, Maharashtra 400013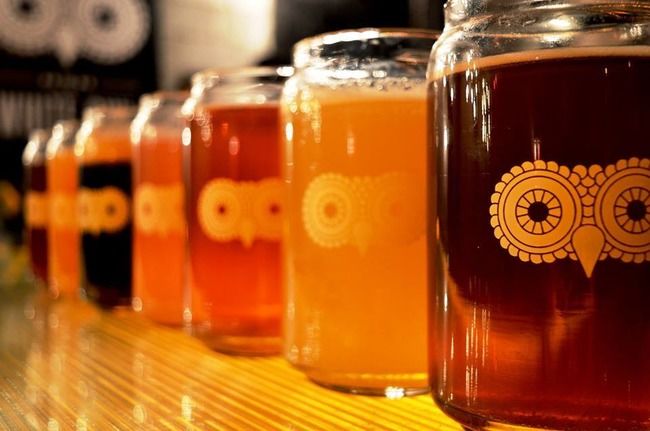 Speciality: Experimental brews like Chocolate Oatmeal Stout.
Brewbot prides itself over using the progressive sensor technology to automate the brewing process. But what's more fun are the crafts brews which are named and created after popular culture icons. The one in image is Skylwalker; Pale gold and clear in appearance, 'Skywalker' leaves a crisp and smooth flavor on the palate)
Where: G-01 & 101, Morya Landmark 1, Off New Link Road, Andheri West, Mumbai, Maharashtra 400053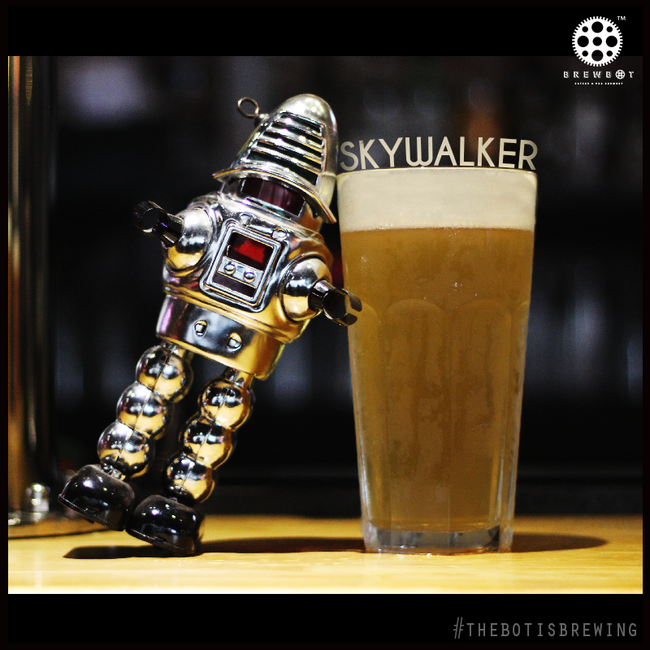 Speciality: The Four Grain Saison carefully brewed from barley, wheat, oats and rye and Ryan Pale Ale is delicious too.
If you are serious about the art of brewing then Independence Brewing COmpany is where you should definitely head to. Not only do they serve a miraculous spread of delicious brews, they even offer courses and educational tours to get to the botton of your favorite beer.
Where: Zero One, 79/1, Pingle Vasti, Mundhwa Road, Mundhwa, Near Passport Seva Kendra, Pune, Maharashtra 411036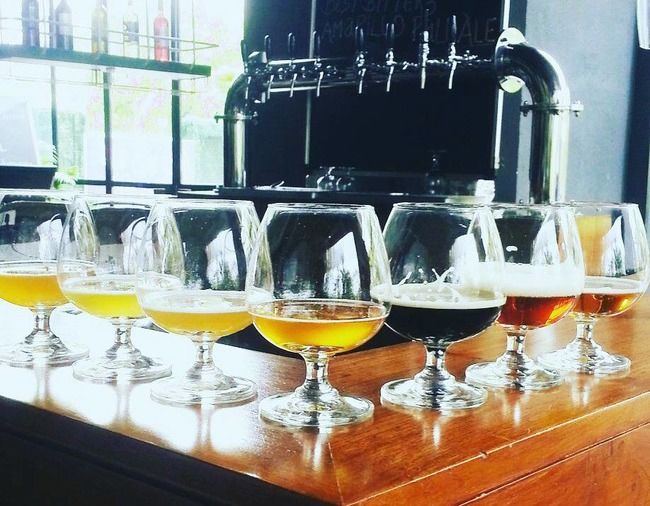 Speciality: Wheat beer out of their massive temprature controlled brewing vats.
Gurgaon and Delhi are fortunate to have an authentic Bavarian Microbrewery & Kitchen right on its doorstep. You can check out the house-full every weekend to see how well we appreciate it.
Speciality: Home brewed wheat beer.
Vapour specializes in special signature brews that will have you coming back for more. Confused about what to order? They offer a detailed tasting menu to help you hear you beer-calling.
Where: Second Floor, MGF Megacity Mall, Mehrauli Gurgaon Road, Gurgaon, Haryana 122002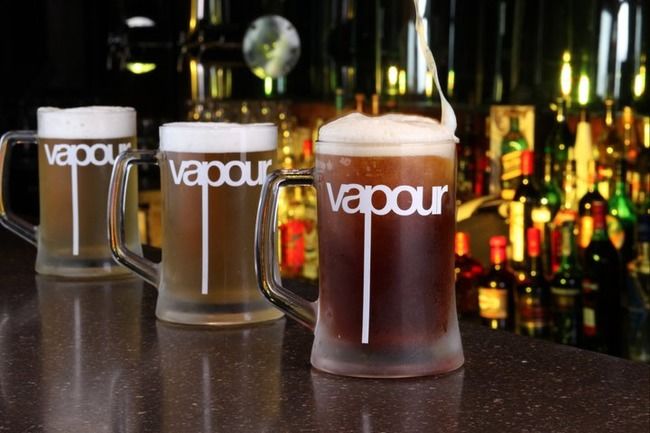 Speciality: Traditional ales served with complemntary Mediterrenean food.
Be assured that the beer you have at Biere is the freshest, as this brewery brews only small batches of fresh and original beer. The grains and other ingredients used are fine and polished, making it some of the most delicious beer you will ever have.
Where: No.20/2, Vittal Mallya Rd, Sampangi Rama Nagar, Bengaluru, Karnataka 560001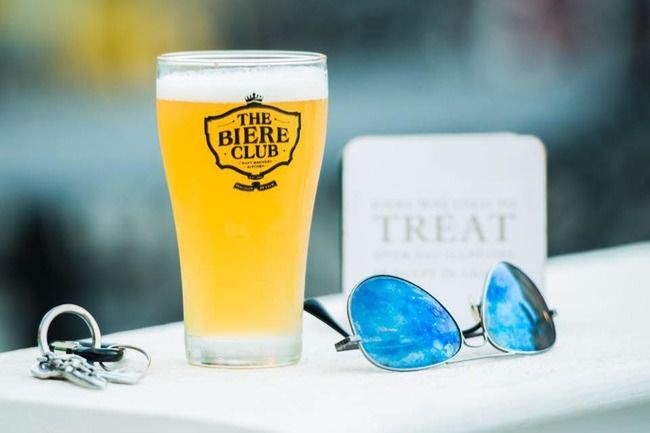 Speciality: Aam Admi Ale which is of an interesting mango-flavour and also Bengaluru Dark Knight for the full experience.
Hand crafted beers with wood-fired oven finger-licking recipes, Toit has the best of both worlds. A foodie's paradise and beer-lover's paradise, no list is complete without the mention of Toit in the list of breweries in India.
Where: 298, 100 Feet Road, Near KFC Restaurant, Indira Nagar II Stage, Bengaluru, Karnataka 560038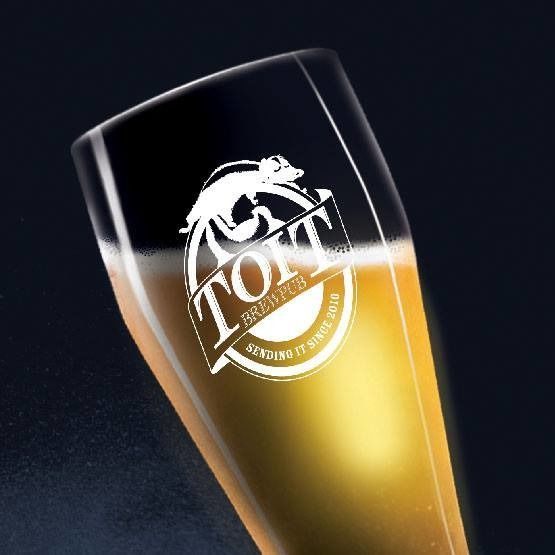 Speciality: Seasonal brews such as Coconut Brown Ale, with notes of jaggery and coconut.
Windmills Craftworks might just be one of the top breweries in India. And if pubs are not your scene then you can head over here for a delicate treat to your palate and senses. The brewery also has a rare selection of books to go with the Jazz theater vibe.
Where: No. 331, 5B Road, EPIP Zone, Next to L&T infotech, Whitefield, Bengaluru, Karnataka 560048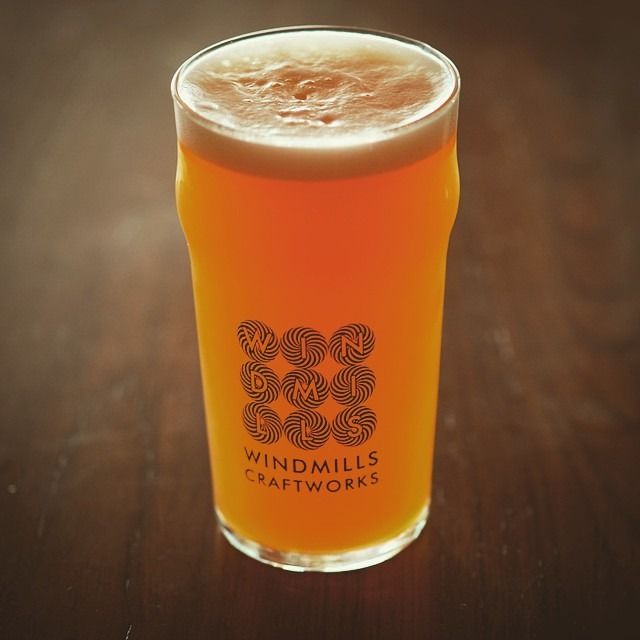 Speciality: The most famous is Opperworld Hefeweizen which is a light wheat beer with notes of banana and clove
Challenge, experiment and excite your palate with the funky and unorthodox brews bt Brewsky. Also known for its cocktails, Brewsky is the perfect place for beer-loving and a fun night out with friends and a
Where: 4th and 5th floor,Goenka Chambers, 19th Main Road, Jeewan Griha Colony, 2nd Phase, J P Nagar, Bengaluru, Karnataka 560078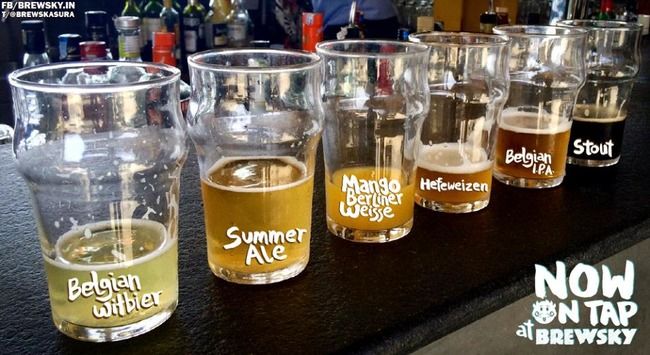 Speciality: All kinds of ale, from smoked and spiced to dark and bitter.
Welcome First American Craft Brewery in India! Arbor is another jewel in the crown of Bangalore's amazing breweries. Slightly more refined and definitely delicious, Arbor is needs to be on your list if you are in/visiting Bangalore.
Where: 8, 3rd Floor, Allied Grande Plaza, Magrath Road, Ashok Nagar, Bengaluru, Karnataka 560025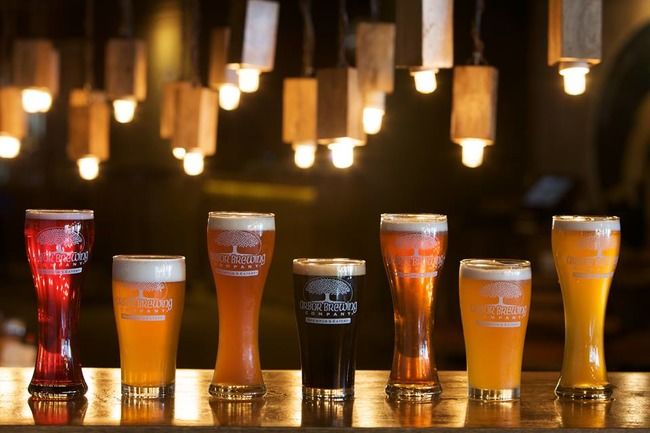 Speciality: Traditional Stout and Apple Cider Brew.
Started in Pune, Doolally Taproom is now a name to reckon with when it comes to breweries in India. It has now spread its wings to the popular corners of Mumbai. Regulars consider Doolally to be the best brewery in the Indian scene.
Where: Shop No. 5 & 6, Geleki, ONGC colony, Bandra Reclamation, Bandra West, Mumbai, Maharashtra 400050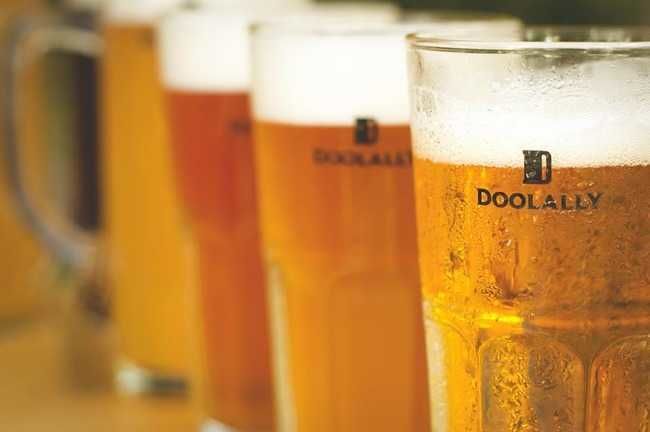 Where: Shop No.310, 311,South Point Mall, Third Floor, DLF Golf Course Road, Sector 53, Gurgaon, Haryana 122011
Frequent searches leading to this page:-
breweries in India, top breweries in india, brewery in india, beer breweries in india, indian brewing company, indian breweries